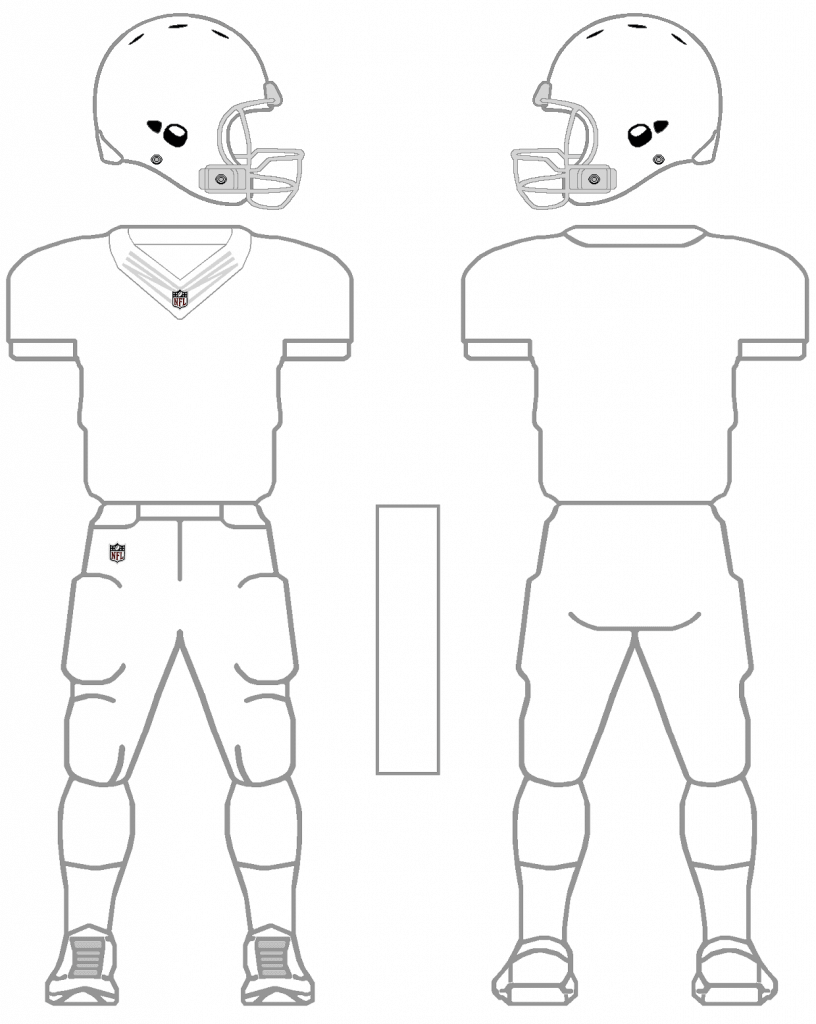 Time for more Uni Tweaks from the UW readership.
I hope you guys like this feature and will want to continue to submit your concepts and tweaks to me. If you do, Shoot me an E-mail (Phil (dot) Hecken (at) gmail (dot) com).
• • • • •
Today's concepts come from
RJ Nordlund
:
Hi Phil,

I have a concept that I would love to see the lions go for or at least something a little different. I think they were close to a slam dunk with the recent redesign although I can't stand the number font (too slim and I can't stand italic numbers on a uniform) and how busy the jersey sleeve stripes are. This design is a blend of the Barry Sanders era uniforms and the current throwback with a couple modern touches like the number font and the current logo. (Obviously I would want them to keep the throwbacks as a 4th set)

Cheers!

RJ Nordlund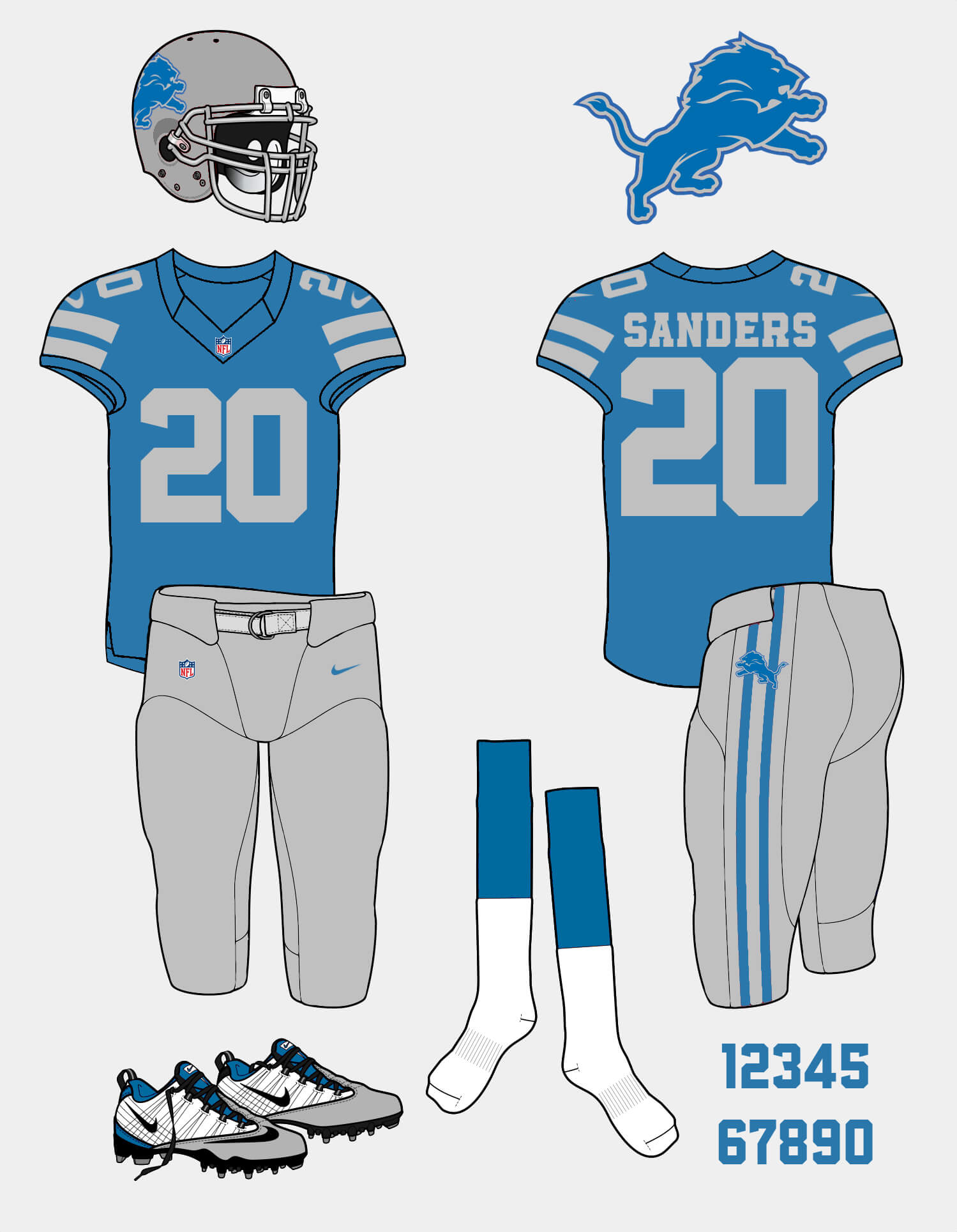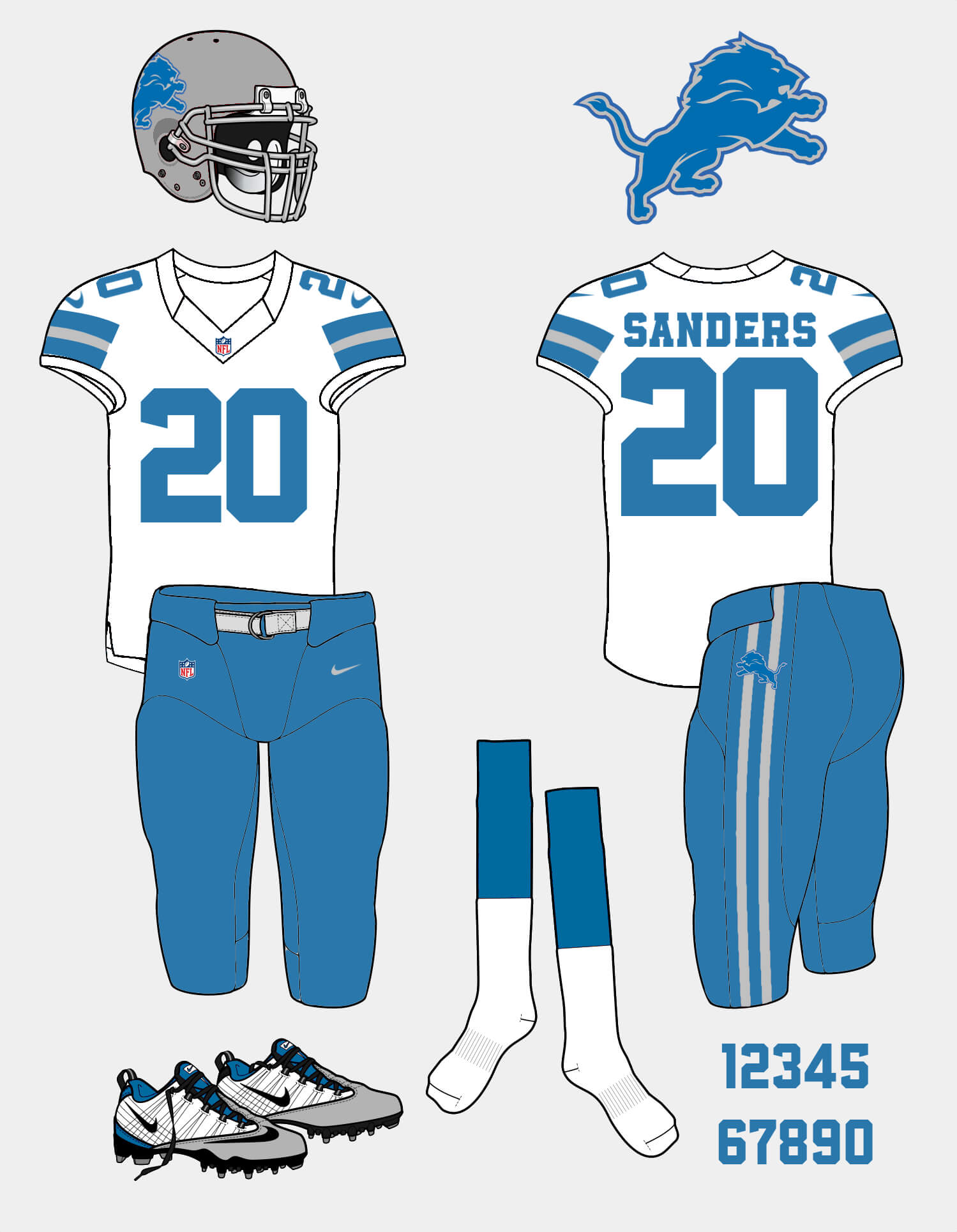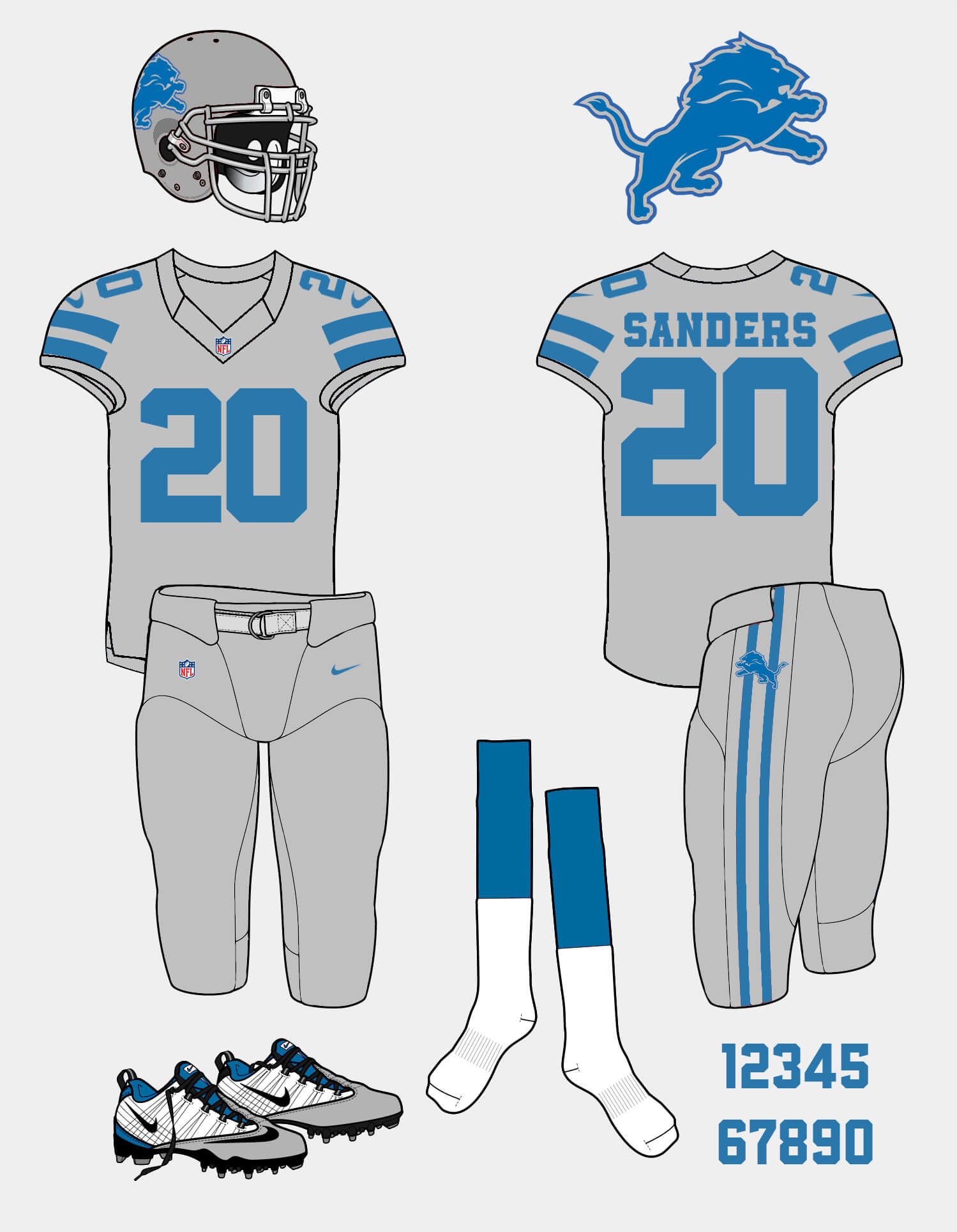 • • • • •
OK readers (and concepters). If you have some tweaks or concepts, shoot 'em my way with a brief description of your creation and I'll run 'em here.