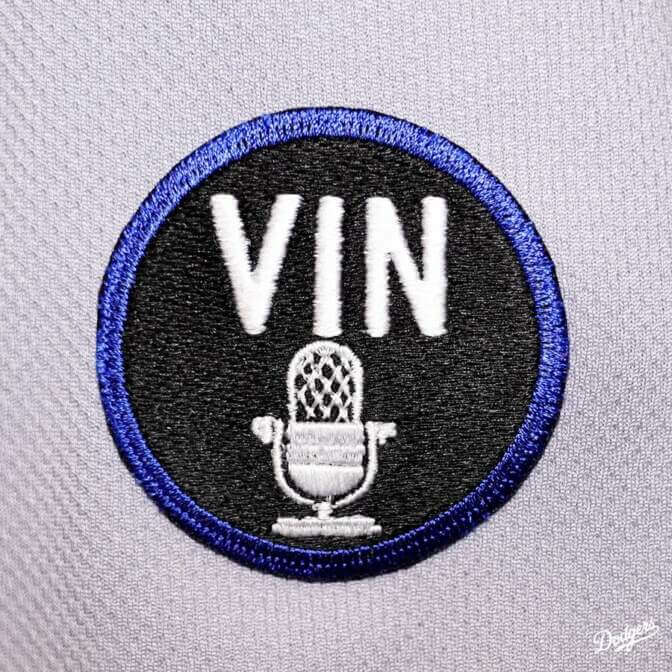 With the unfortunate passing of legendary broadcaster Vin Scully yesterday, the Dodgers have added a "VIN" memorial patch to their jerseys.
The patch will be worn on the right arm of the jersey: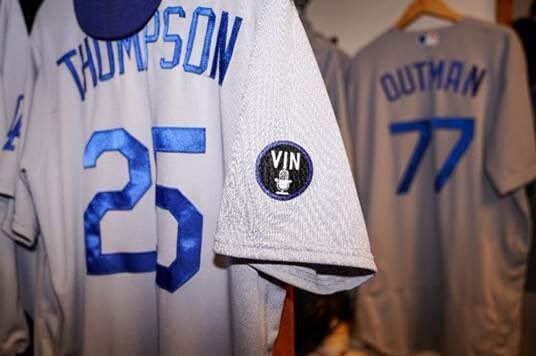 There has been no announcement on how long the team will wear the patch, but I'd imagine it will be for at least the remainder of this season.
UPDATE: The Dodgers will wear the patch for the rest of the year.
RIP, Vin. GOAT broadcaster.