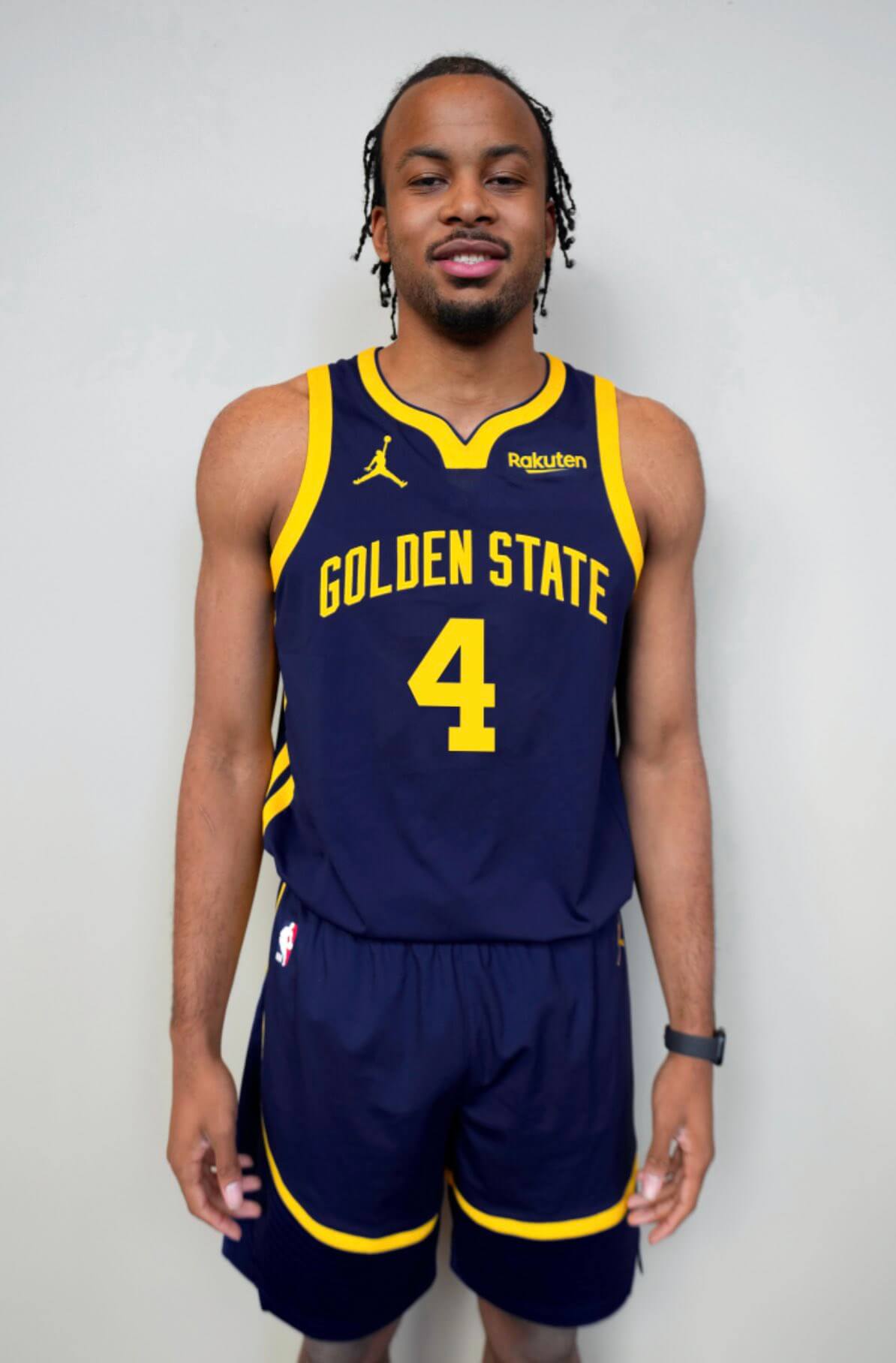 The Golden State Warriors unveiled their new "Statement Edition" uniform for the 2022-23 season on Tuesday afternoon. As you can see, it's a fairly simple uniform, in navy blue with athletic gold accents. "GOLDEN STATE" appears in vertically arched letters across the chest with block font numbers in gold as well.
Shoulder and neck trim are also rendered in athletic gold. This video provides a look at the full uniform, which also has two thick gold stripes on the right side of the jersey and pants, with gold trim bisecting the shorts at mid quadriceps.
Statement made ✔️

Up next: Classic edition 👀@Rakuten || Statement Edition pic.twitter.com/2dOWNsBiHP

— Golden State Warriors (@warriors) August 2, 2022
It's difficult to tell, but it appears the dark blue on the shorts may be a slightly different hue above and below the gold stripe. I'd venture to guess the striping pattern is meant to mimic the cable design of the Bay Bridge. As you can see in the video, player NOB will be radially arched and block font number are also athletic gold.
Here's one more look: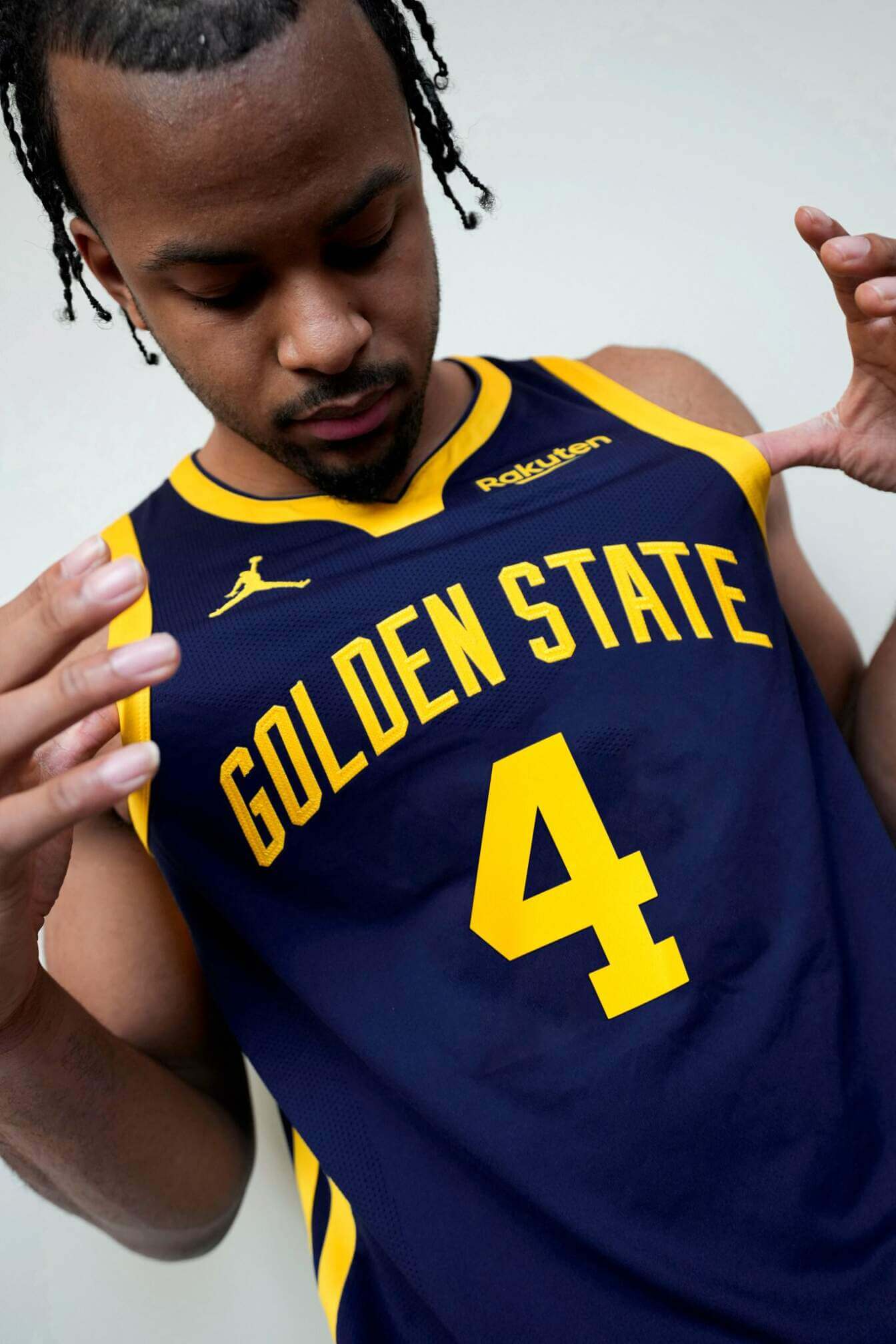 The uniform seems to be generating comparisons to both California and Michigan basketball uniforms, and yes, the colors are quite similar.
This is the first time "GOLDEN STATE" has appeared prominently across the front of a Warriors jersey since 1975. You'll also note in the video the team will be unveiling their "Classic" edition on August 8th, less than a week from now.
More here.