Four days after unveiling their new white alternate helmet, the Bengals announced that the new headgear will make its on-field debut when the team hosts the Dolphins on Sept. 29 — a Thursday-night game.
The new helmet will be worn with the team's white Color Rush design, which is distinct from the primary white uniform. Here's a comparison: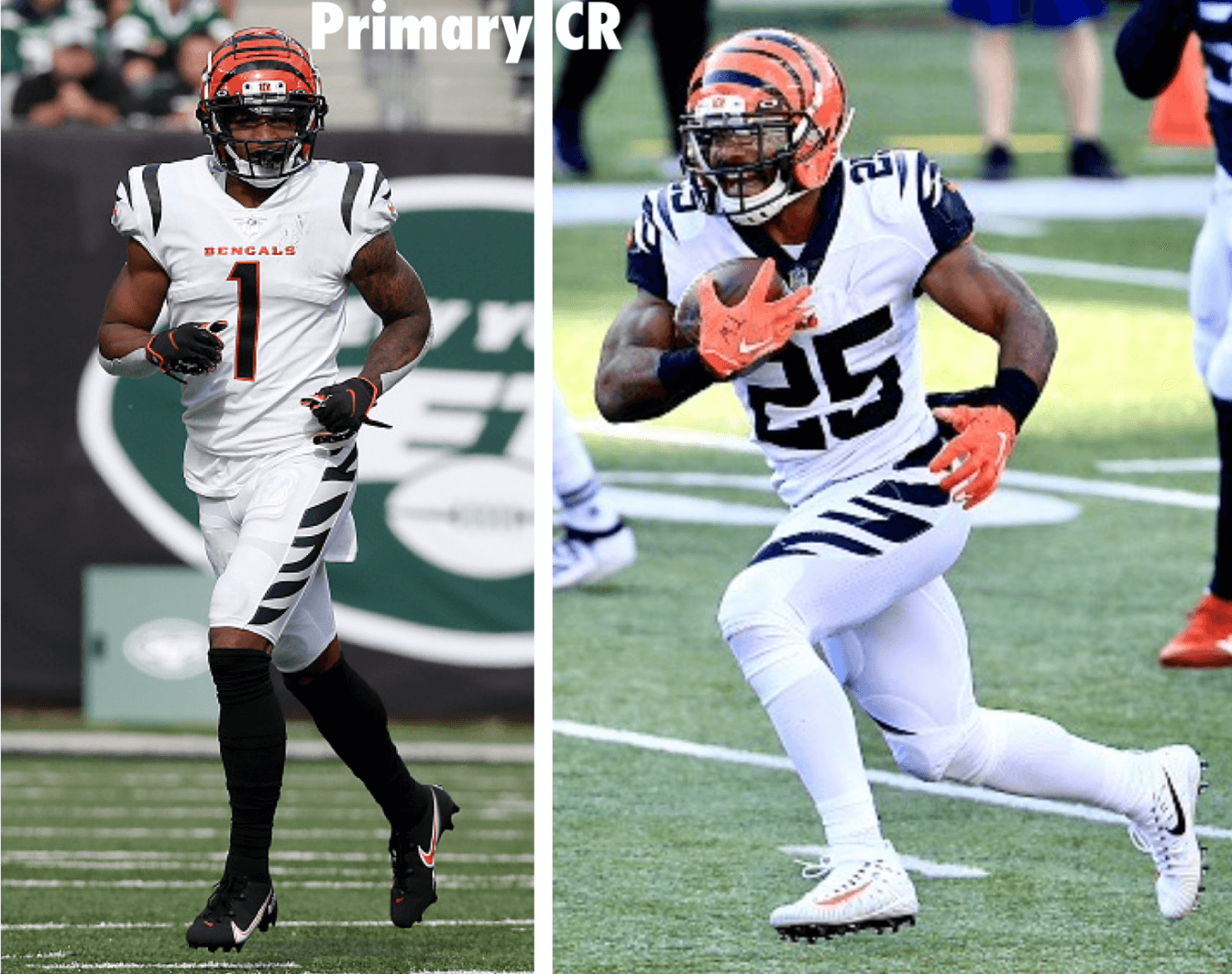 The CR uniform was not worn in 2021, and I mistakenly thought it had been scrapped. But no — it's back as part of the white-helmet combo.