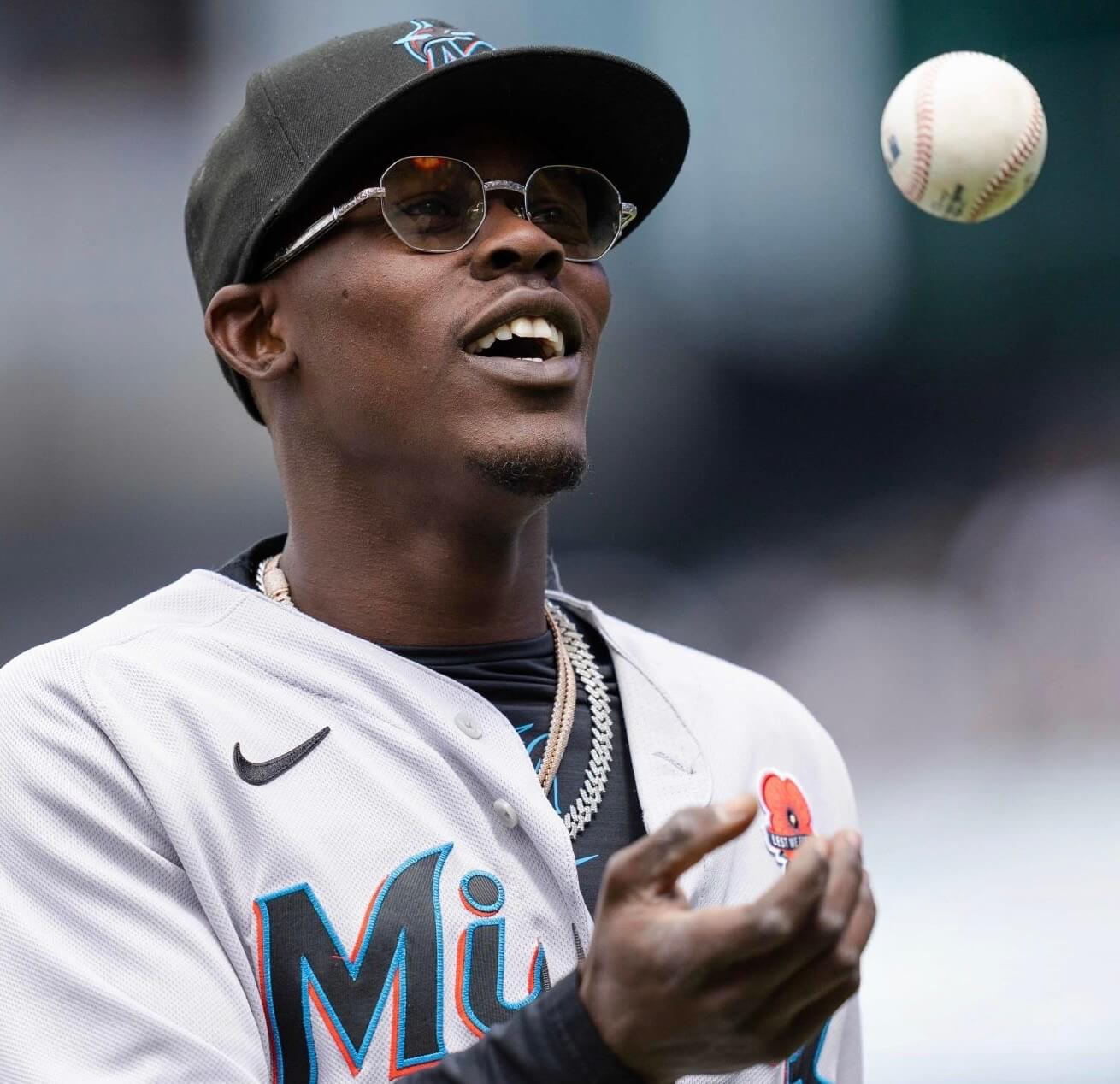 For all photos, click to enlarge
I confess that I do not watch many Miami Marlins games. So when reader Tariq Khero recently asked if I had any thoughts on second baseman Jazz Chisholm's sunglasses, I had no idea what he was talking about. But as I quickly learned, Chisholm does indeed wear shades unlike anything else currently being worn on a big league diamond (at least to my knowledge). It creates a pretty cool look when he's in the field: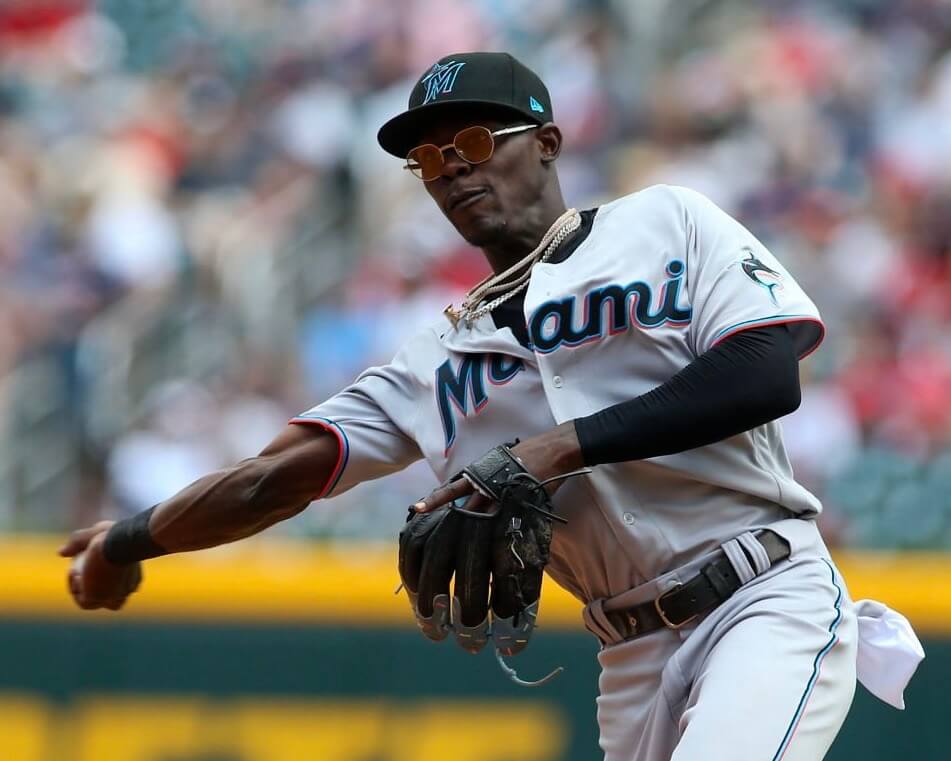 It turns out that the eyewear is the least of it, because Chisholm has all sorts of additional uni-notable things going on. How many? Let's count:
1. As you can see in the photo above, he wears a lot of necklaces.
2. His glove is accented in the Marlins' shade of blue: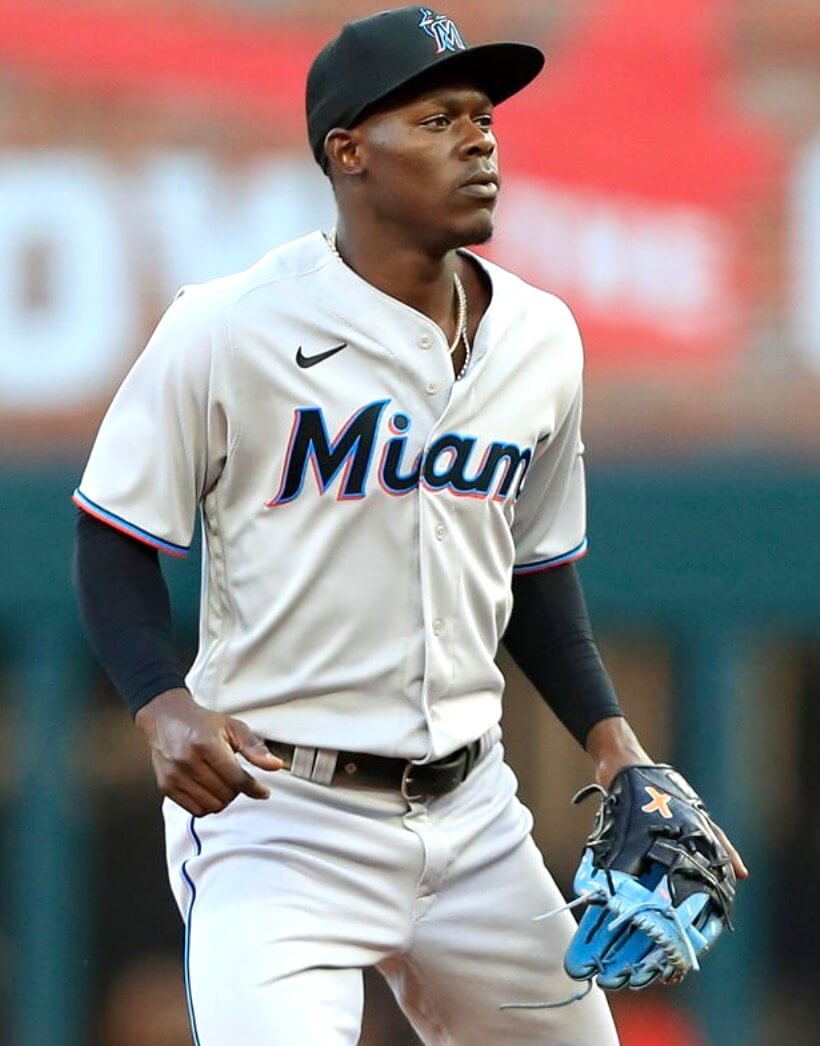 3. So is his hair: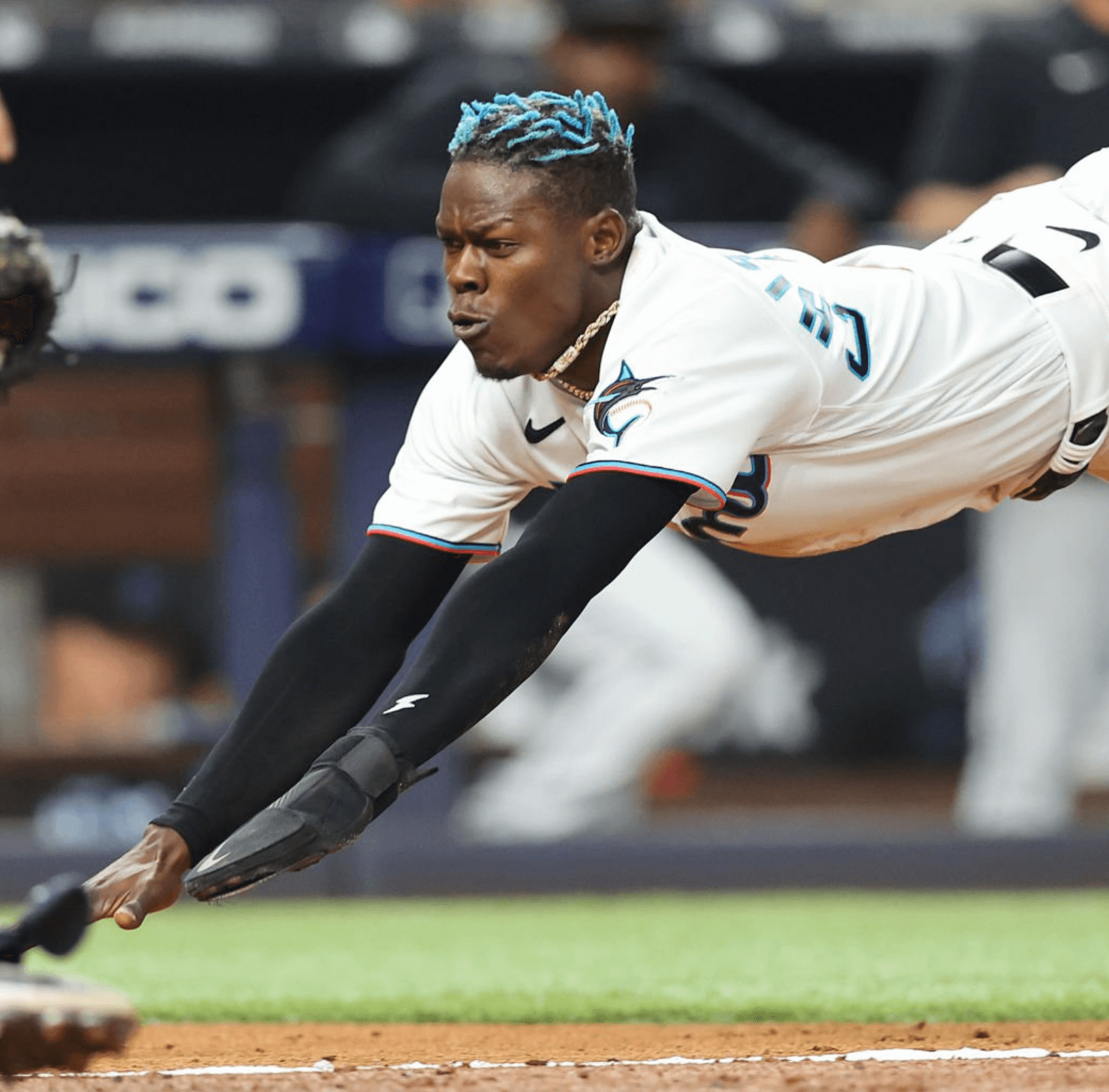 4. He sometimes (but not always) wears purple batting gloves and shoes, even though purple isn't a Marlins color: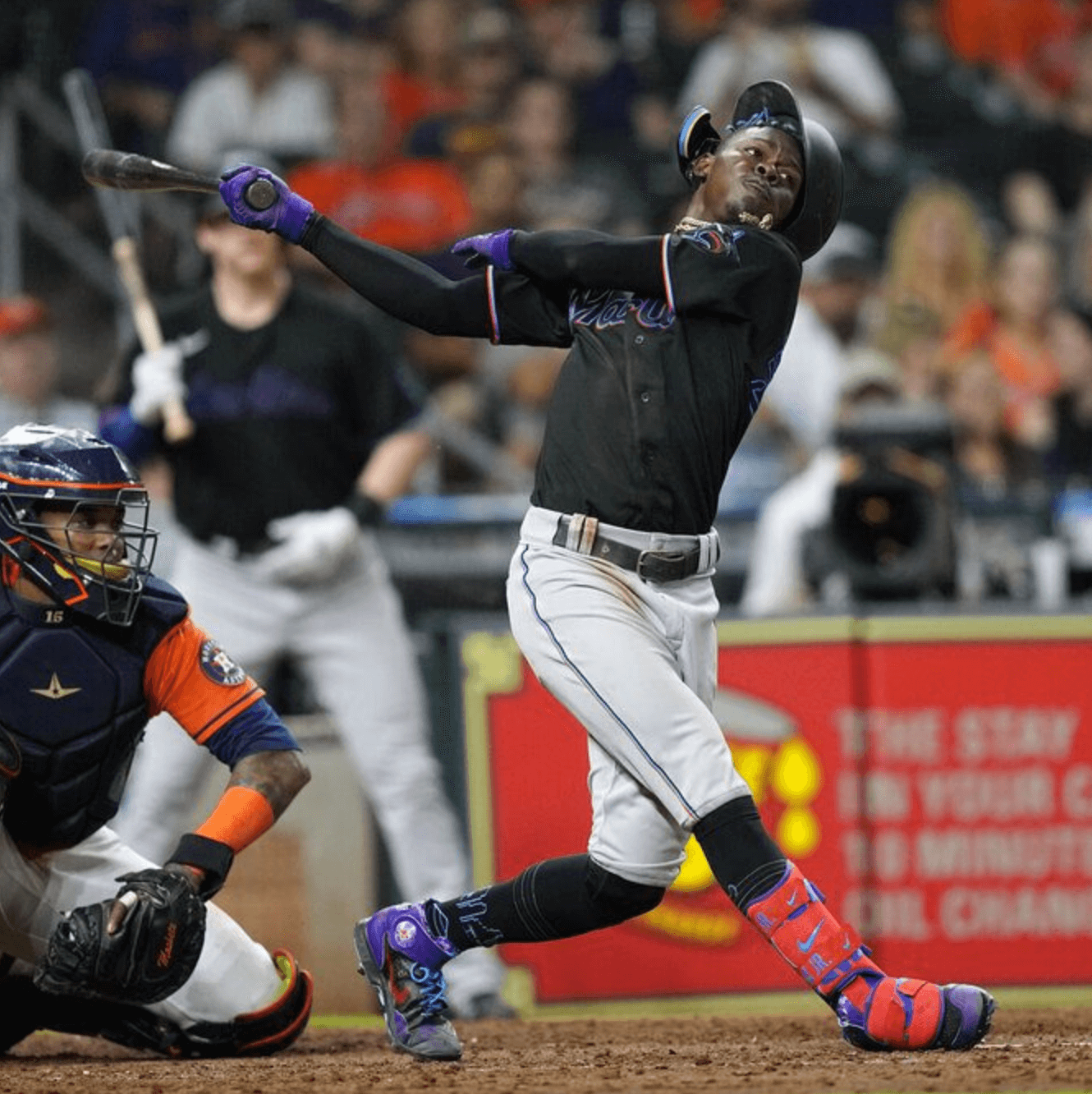 5. He's worn at least four different shinguard colors so far this season (and wore at least one additional color last season):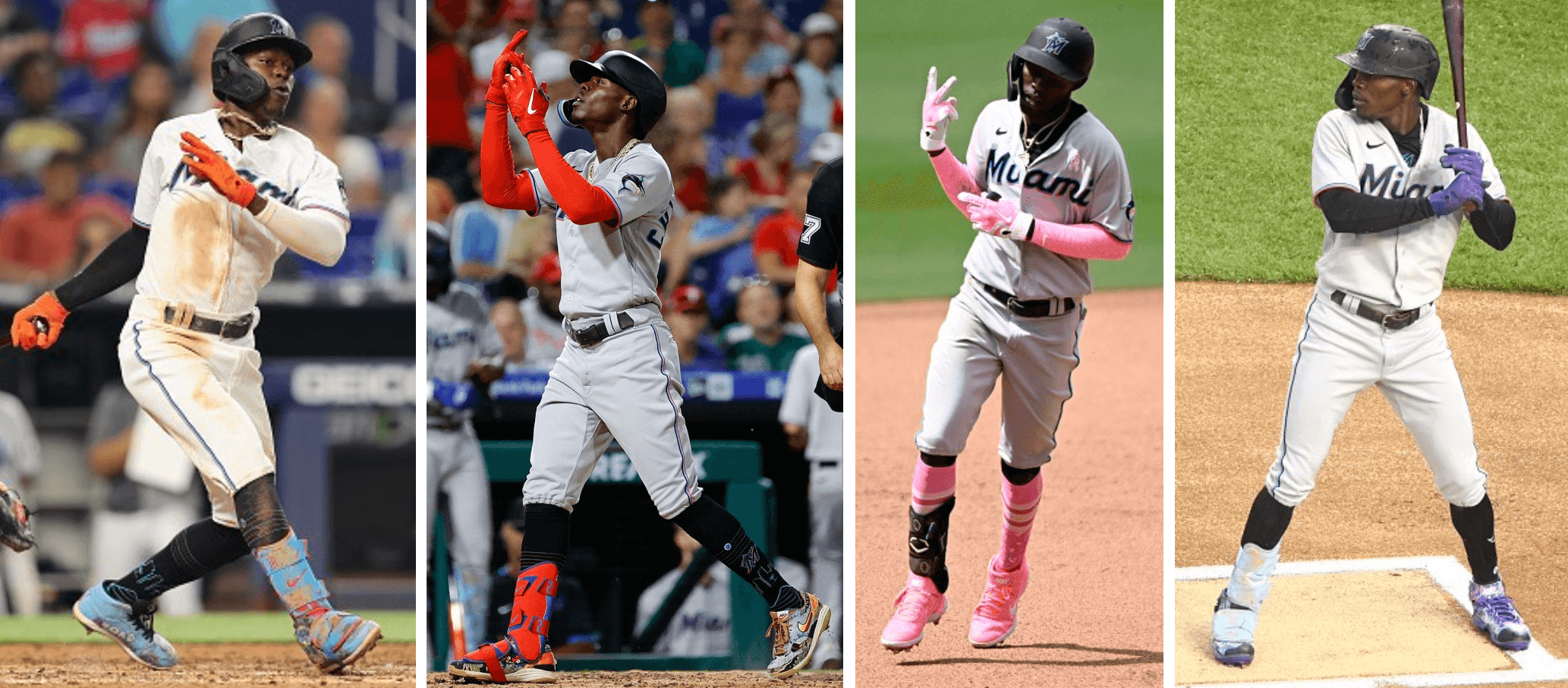 6. He's occasionally worn these Nike tights with a gigantic maker's mark (along with black Stance socks with a tiny maker's mark):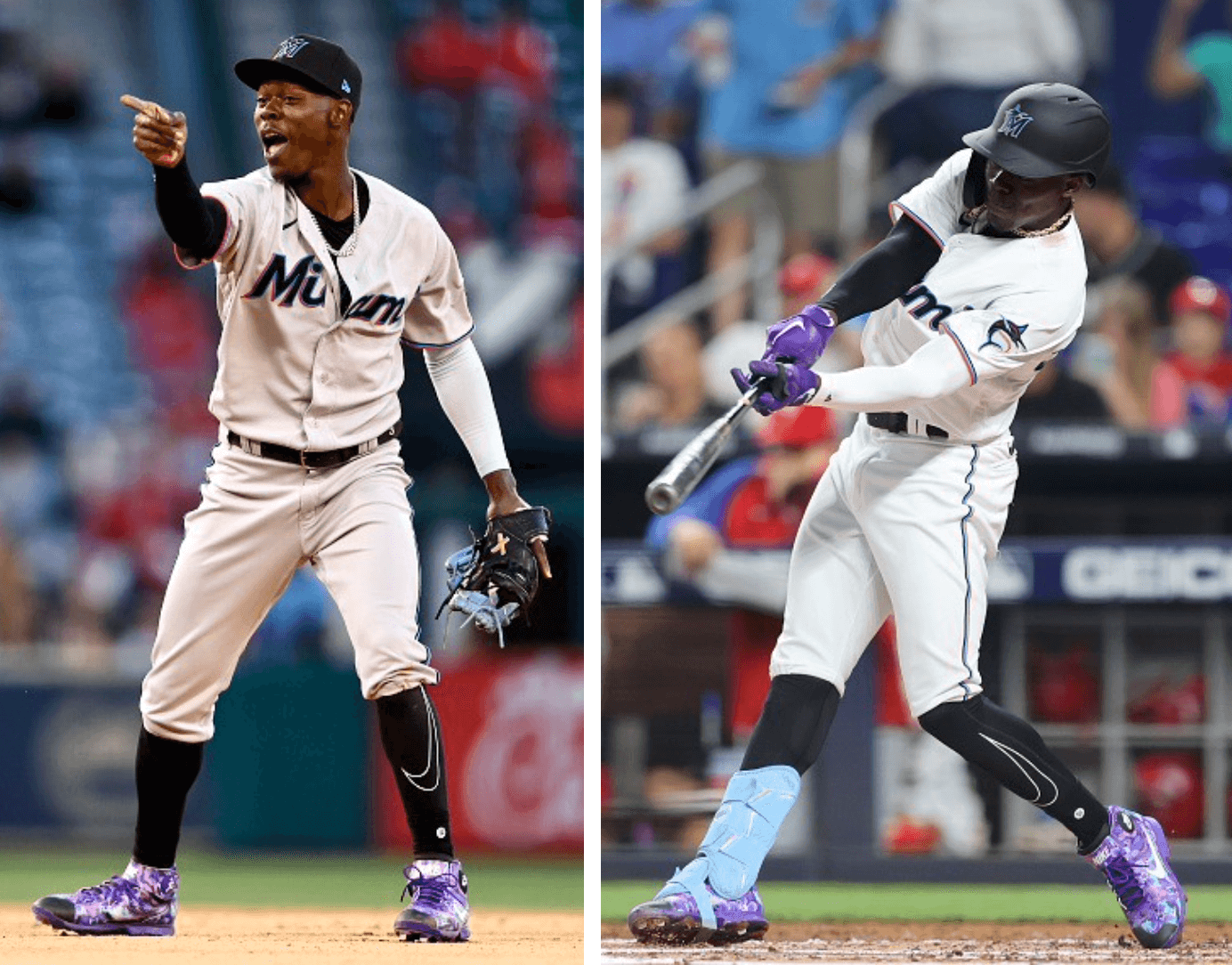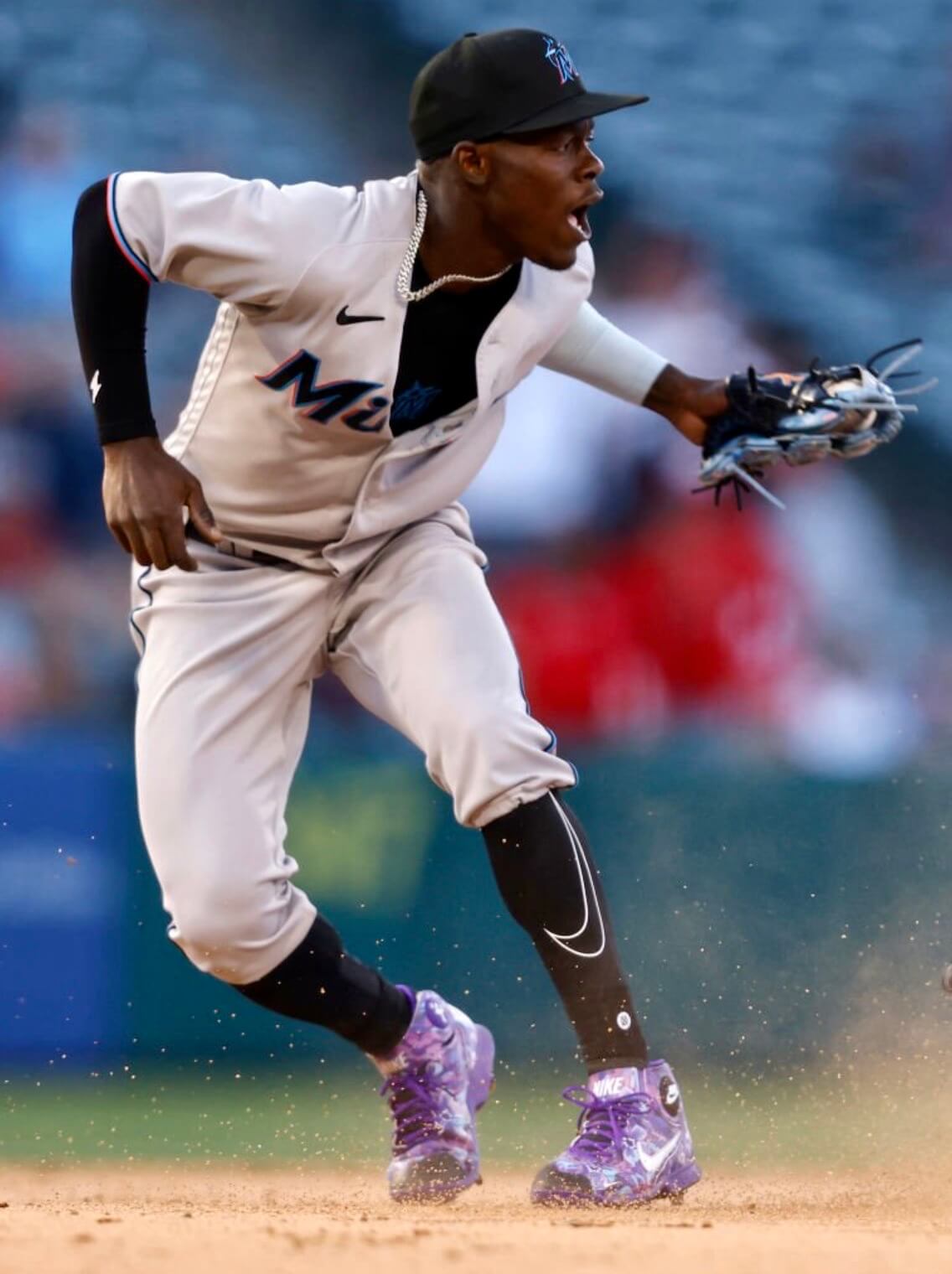 7. He's occasionally done the Hunter Pence thing where he wears his pant cuffs above the knee: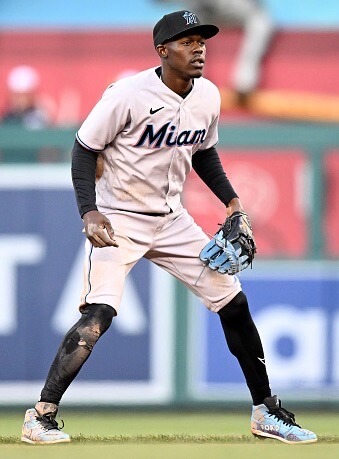 8. He has JrOB (which isn't all that unusual, of course, but it somehow seems appropriate in light of all the other stuff):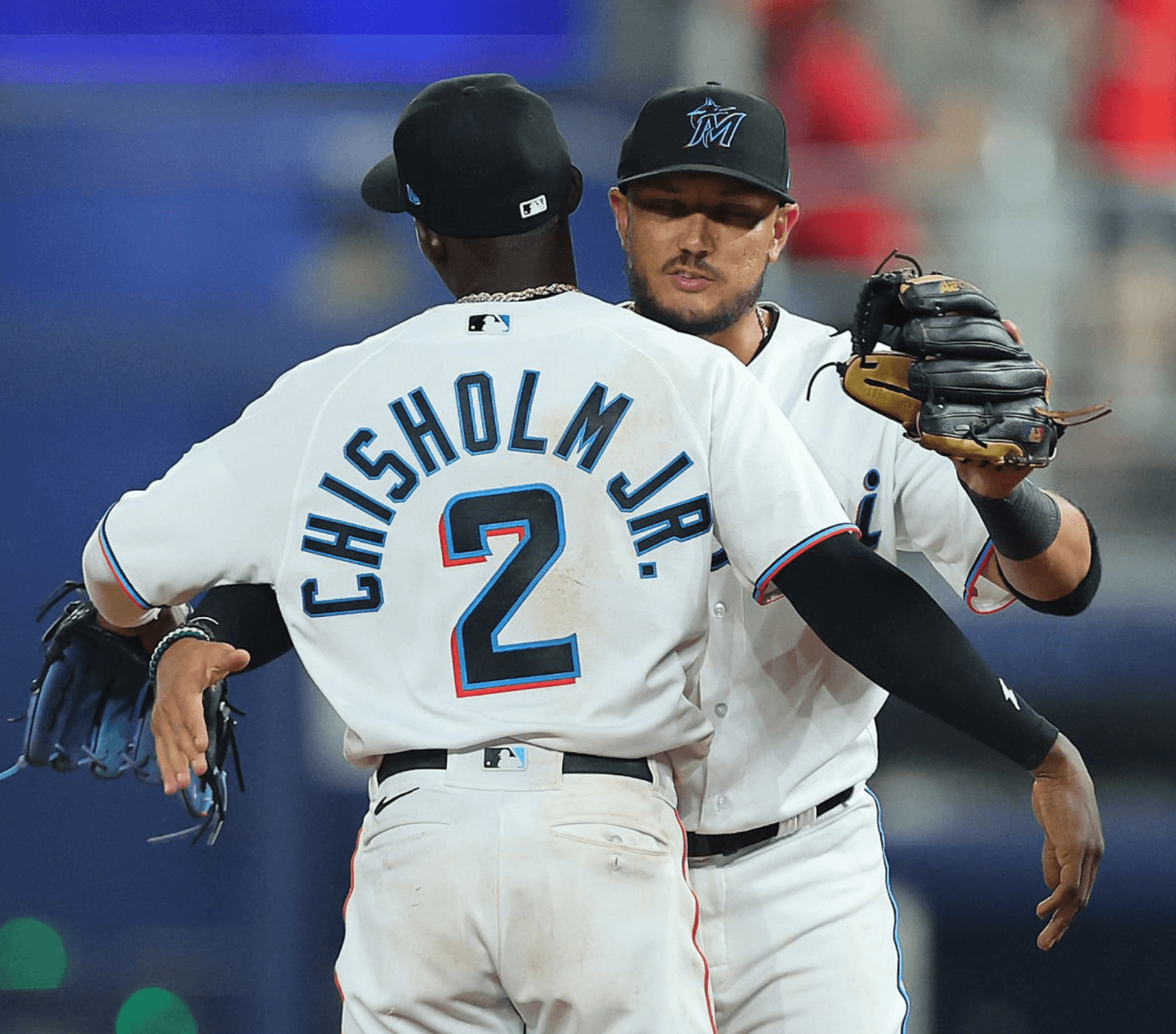 ———
Obviously, not all of those things are positive, and a few are absurd. Either way, though, Jazz Chisholm — a great name, right? — has a lot going on, uni-wise.
And I still like the shades.
(My thanks to Tariq Khero for bringing Chisholm's eyewear stylings to my attention.)
• • • • •
• • • • •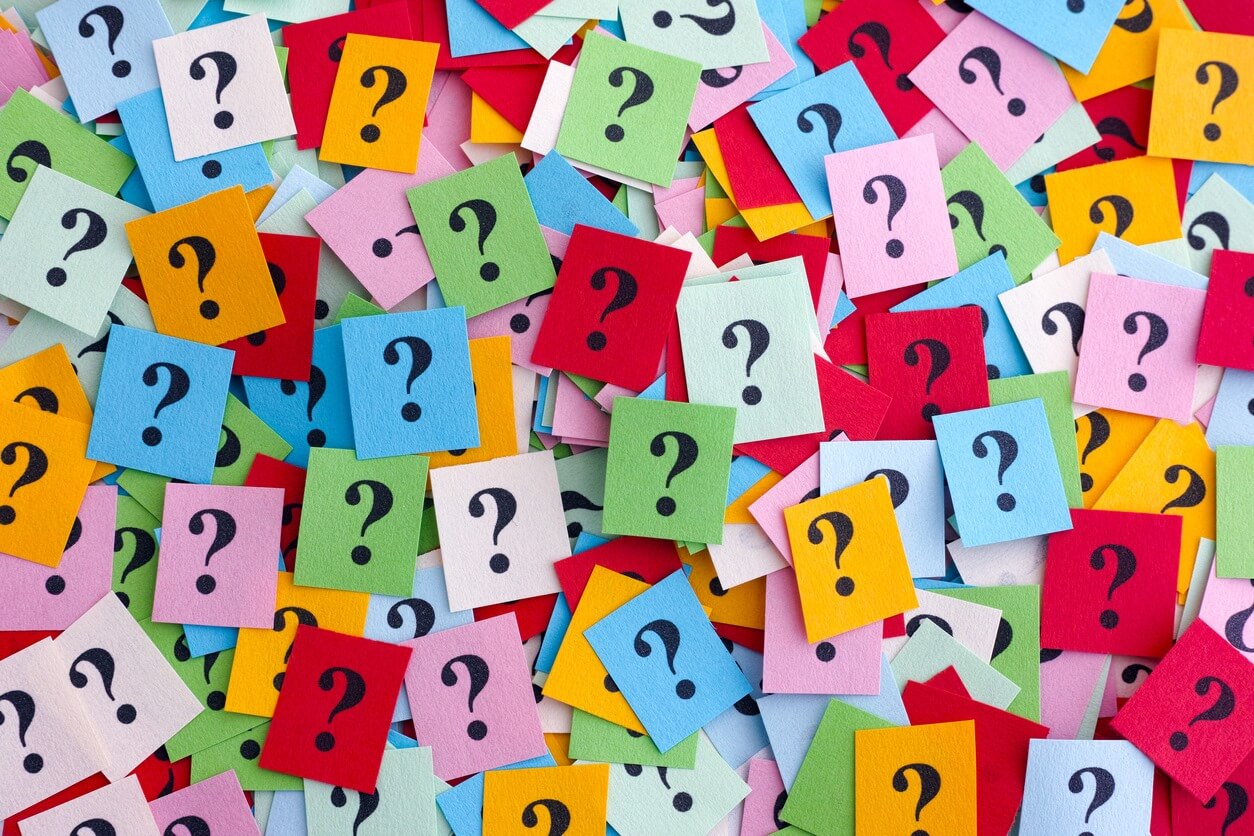 ITEM! New AMA installment: This week's Bulletin article is my quarterly "Ask Me Anything" edition, where I answer questions posed by Uni Watch readers.
My Premium Subscribers can read the article here. If you haven't yet subscribed, you can do that here (you'll need a Facebook account in order to pay). Don't have or want a Facebook account? Email me for workaround info. Thanks!
• • • • •
• • • • •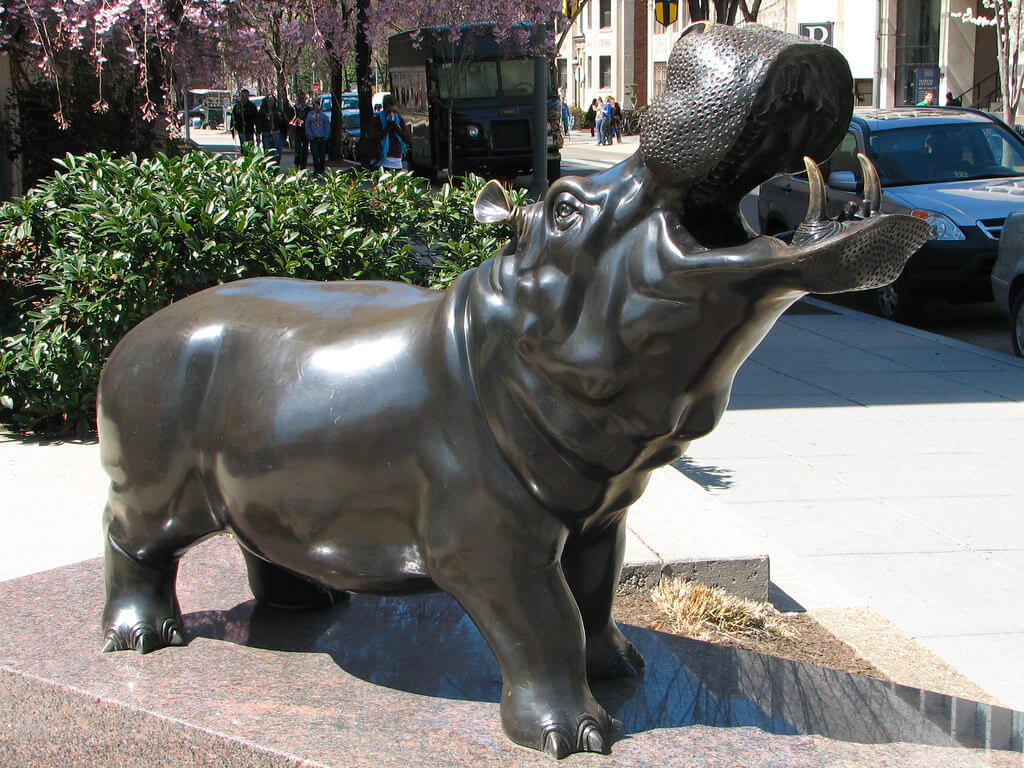 GWU Hippos — coming soon? George Washington University announced yesterday that it will discontinue its "Colonials" team name in about a year. No word yet on what the new name will be, but Uni Watch reader and GWU alum Austin Meo has a hunch:
I think a majority are leaning toward "Hippos," which has been a de facto secondary logo for the university for a few years now. We even have merchandise in the university store with it, including sweatshirts and stuffed hippos, some going for hundreds of dollars each.

The hippo's backstory is funny: We have a hippo statue on one corner of campus [shown above]. As the legend goes, one night our old university president purchased it at an antiques store. When he brought it home, his wife told him she wouldn't keep it in the house, so he donated it to the school. Or at least that's the story we were told to say as tour guides back in the day.
I love that. Are there any other schools out there that call their teams the Hippos? According to Google, just one — a high school in Texas (although the University of Missouri-KC pretended to switch from Roos to Hippos as an April Fool's stunt a few years back). So if GWU goes this route, they'd have "Hippos" all to themselves at the college level.
I'm totally rooting for that outcome. Go Hippos!
• • • • •
• • • • •
The Ticker
By Paul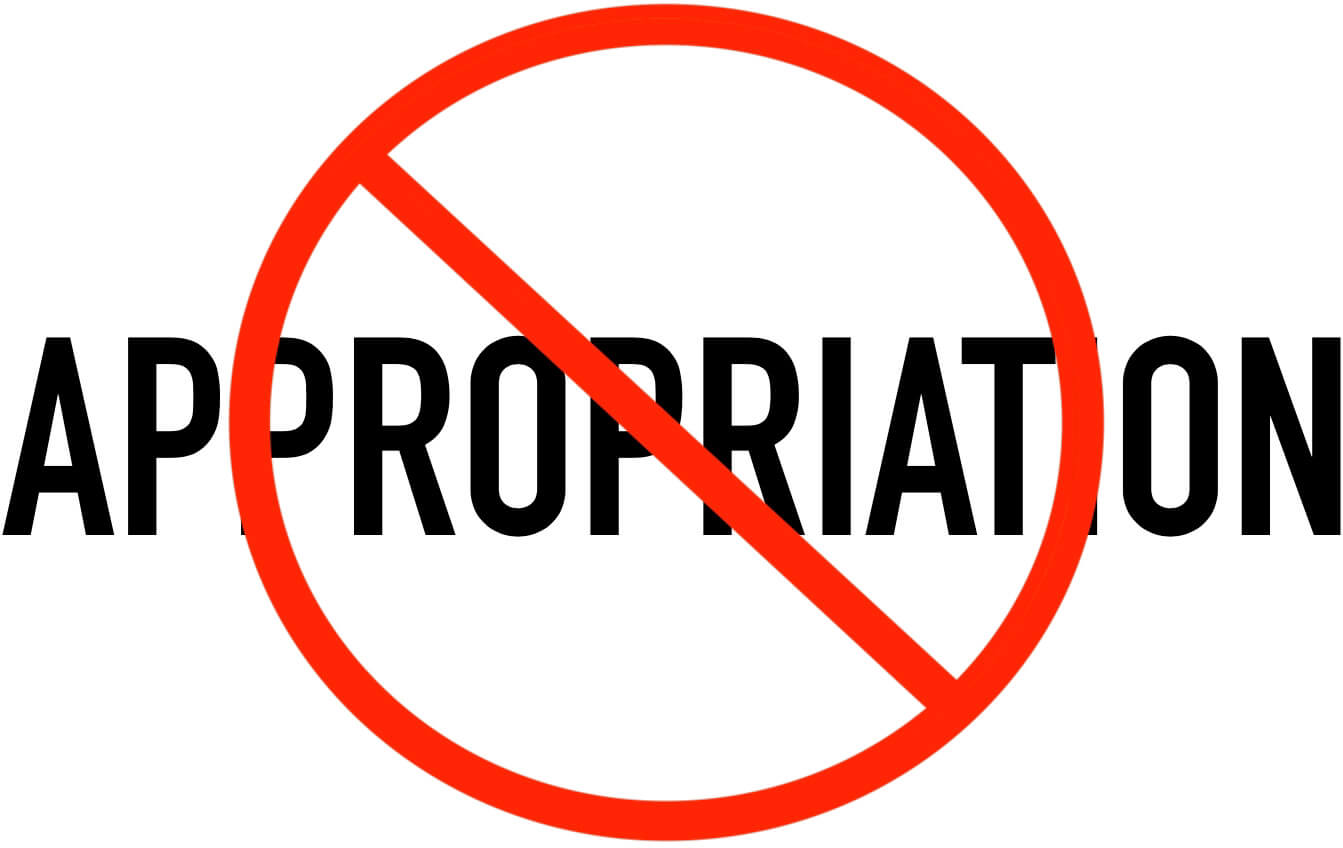 Indigenous Appropriation News: Some Connecticut schools have decided to forgo state funding rather than change their Native American team names (from Kary Klismet).

Baseball News: Old letters spelling out "Milwaukee County Stadium," which had been in the hands of a private collector after that stadium's demolition, have been purchased by the Brewers (from Jeff Ash). … White Sox 1B José Abreu used a towel to create a shady spot for himself in the team's dugout yesterday (from Trevor Williams). … Here's a unusually good view of how Rays OF Randy Arozarena has the back of his pant cuffs impaled on his spikes (from @uniformcritic).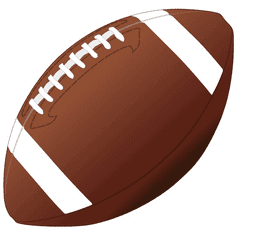 Football News: Several Giants WRs wore red "no contact" jerseys at a recent practice due to nagging injuries. … Contrary to earlier plans, the Rams will not have a new uniform this season. … Here's this season's uni schedule for the CFL's Winnipeg Blue Bombers. Additional details here (thanks to all who shared). … New helmets for Central Washington.

Hockey News: With the Stanley Cup Final(s) starting last night, here's how the new Final(s) logo patch looked on both teams' jerseys. … The NHL has revealed the logos for next season's Winter Classic, All-Star Game, and Stadium Series game. … Here are the inaugural uniforms for the six teams in 3ICE, a new three-on-three league that kicks off this Saturday and is basically the hockey version of the BIG3 basketball circuit.

Basketball News: Here are the uni numbers for UNC men's incoming freshmen.


Soccer News: MLS players will wear Juneteenth-themed uni numbers and pregame shirts this weekend (thanks, Phil and Jamie). … New Mexican-American-themed kit for the USL Championship's San Diego Loyal (from Brandon Wright-Rowan). … The next three are from our own Jamie Rathjen: New home shirt for Scottish side Hibernians. … Another Scottish club, Stenhousemuir, has opted to stick with its kits from last season, explaining that this will help to "control the cost of living for our fans." Think about that for a minute. … The Premier League has unveiled its 2022-23 ball design. … New home and away shirts for English side Ipswich Town (from Ed Zelaski). … Also from Ed: New home kit for Welsh side Swansea City. … The rest of these are from Kary Klismet: Portsmouth FC of England's League One is selling off old seats from Fratton Park as part of ongoing renovation work to the historic stadium. … New home kits for Portuguese club Sporting Lisbon. … New home kits for Liga MX club Monterrey. … New away kits for Liga MX club Chivas. … New kits for Turkish side Sivasspor. … New away kits for English Championship side Rotherham United. … New home kits for Leganés of Spain's Segunda División.

Grab Bag: A Colorado company is making uniforms designed specifically for female firefighters. … As Nike marks its 50th anniversary, here's a well-written analysis of the brand's history and how it "has become part of the root system that underlies the culture." … New flag for Cook County, Ill. (from Jordan Cutler). … Here's why Nurse Chapel wears a different uniform in Star Trek: Strange New Worlds. … New rugby league uniforms for Nadi Panthers and BTS Eagles of Papua New Guinea (from Kary Klismet). … New visual identity for Allegheny College Athletics (from @15IndyIN). … Here are this year's ballperson uniforms for Wimbledon (thanks, Phil).