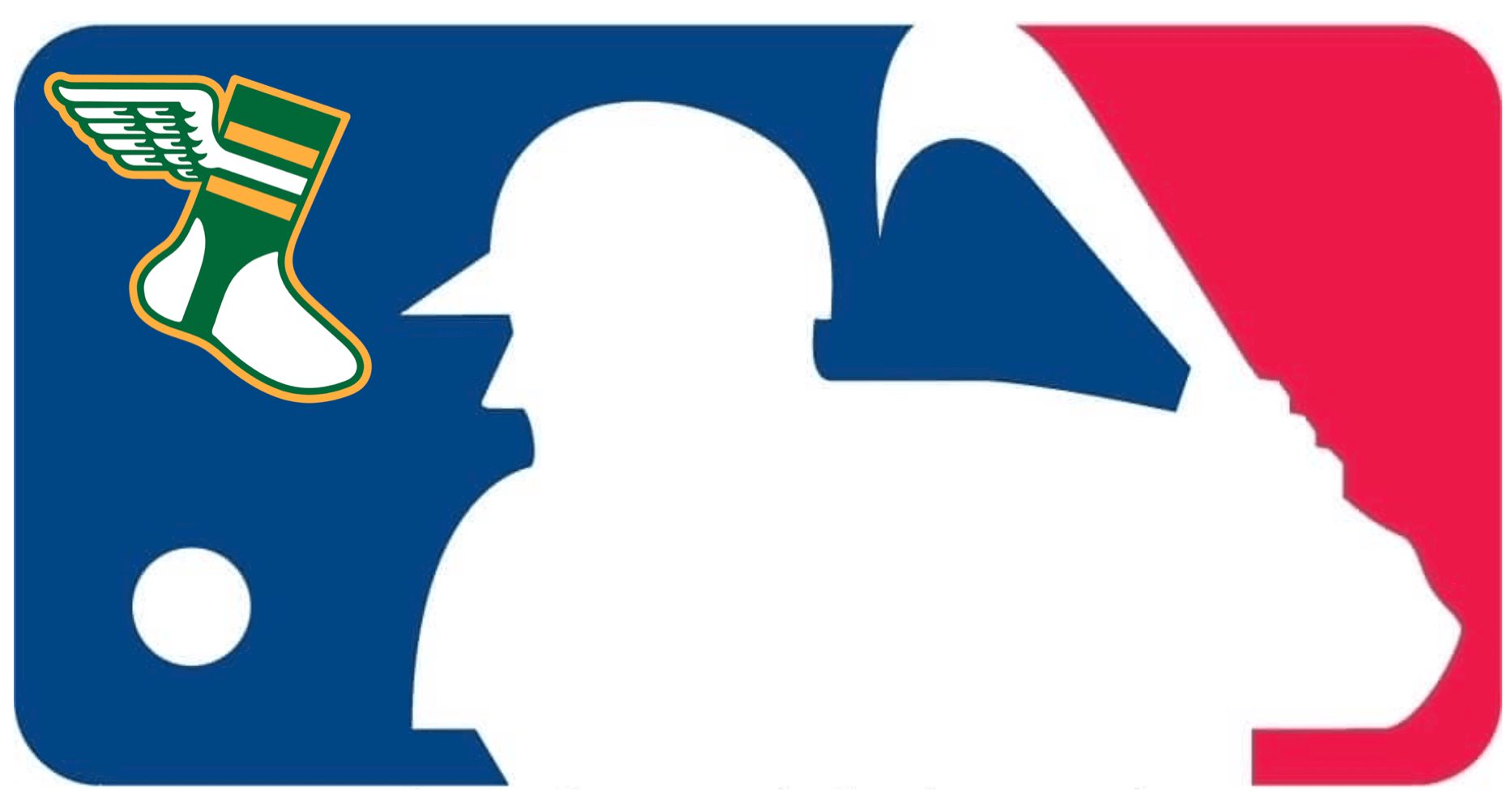 Good morning! The MLB season opens in two days, and you know what that means: It's time for the 24th annual Uni Watch MLB Season Preview. It's available to my Premium Subscribers here.
The first-ever Uni Watch column was the 1999 MLB "Preview" (scare quotes because it wasn't published until late May), and the annual baseball rundown has remained my most popular column of the year ever since. But I can say with some assurance that this year's edition is the the biggest, most thorough, and most obsessively info-packed edition yet, and one of the best Uni Watch articles ever, period. Clocking in at at nearly 8,000 words and featuring dozens of photos, it has all the news on this season's new uniforms, logos, and patches, along with tons of deep-cut info on uni numbers, individual player quirks, new stadium details, new equipment, and other stuff I'm fairly certain you won't find anywhere else. There's even a uni-related tattoo update! Some of the individual team entries could qualify as stand-alone articles by themselves. Even better, all this news you can use is presented in Bulletin's clean, ad-free setting, so there's nothing to distract you from all the uni-info goodness.
I've been working almost non-stop on this one for the past several weeks (I even added two late-breaking items this morning before clicking the "Publish" button), and I think you'll really like the results. So if you've been waiting for the "right time" to subscribe to my Bulletin content, believe me when I say that time is now (you'll need a Facebook account in order to pay). Don't have or want a Facebook account? Email me for workaround info. Thanks, and enjoy the MLB Preview!
• • • • •
• • • • •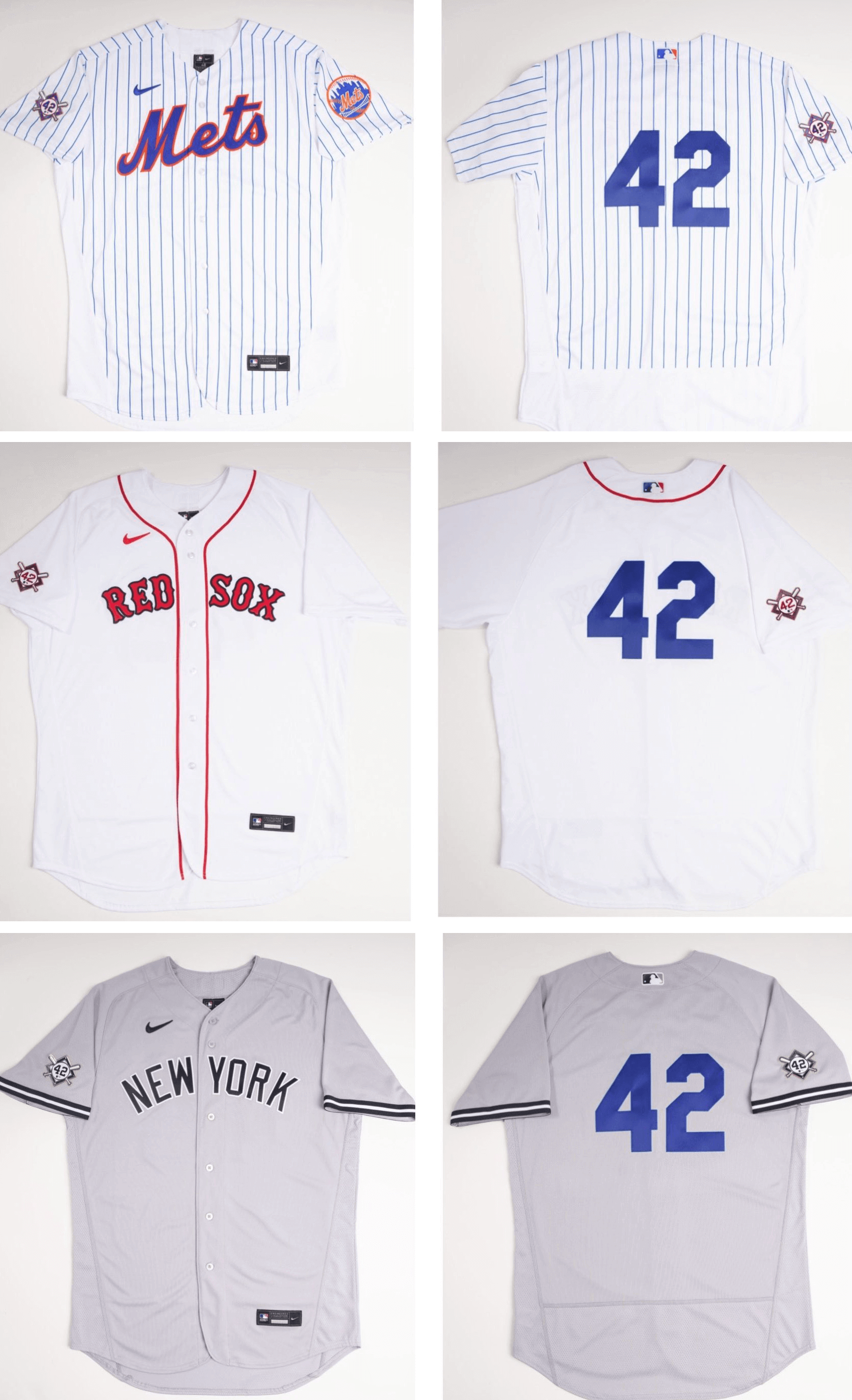 Click to enlarge
Speaking of MLB: Remember yesterday's blog post about video game screen shots showing blue 42s on this year's Jackie Day jerseys? A few hours after that piece was published, MLB went ahead and released some photos of the real jerseys. That's part of a larger set of initiatives to celebrate and perpetuate Jackie's legacy — more info here.
• • • • •
• • • • •
Click to enlarge
Collector's Corner
By Brinke Guthrie
Follow @brinkeguthrie    
Buy me some peanuts and Cracker Jack, I don't care if I ever get back… 
With Opening Day just a couple of days away, let's start things off with this 1990 Cracker Jack baseball tin. That song has got to be the best product placement ever, right? And incidentally did you know it has more lyrics? Now, cue Frank Sinatra and Gene Kelly:
Cubs announcer Harry Caray was known to rev up the Friendly Confines:
And the Chicago Symphony Orchestra definitely hit a classical homer with their version:
Since this is a special Opening Week edition of Collector's Corner, we're also leading off with this book, Play Ball, Son! Its mission statement: "To help American boys become better players of our great American Sport, Baseball." And dig this cover design: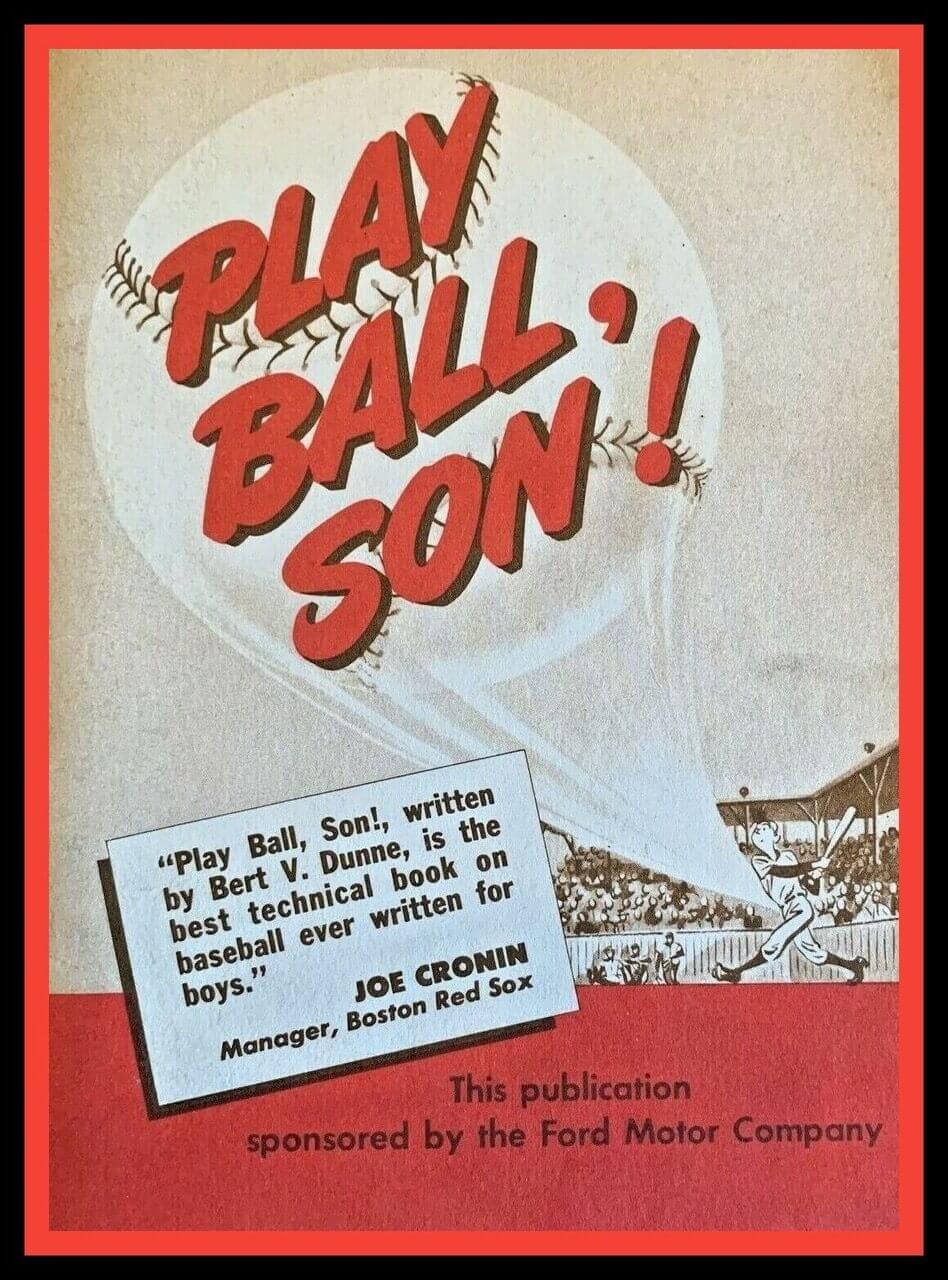 While looking through the photos in the eBay listing, I noticed a mention of a film by the same name. Sure enough! Here's Red Sox manager Joe Cronin ("There's a fine youngstah; a real American boy") coaching some "normal 14-year-old boys" (I guess girls were relegated to cheering in the stands or selling popcorn):
Now for the rest of this week's picks: Batter Up!
• Here's a MasterCard Ted Williams 3D card from 1999. Tag line: "Batting .400: Priceless."
• One more from Teddy Ballgame: I guess this was some sort of hang tag. Noted outdoorsman Ted says "I wear Sta-Warm sportswear for fishing, hunting, or any outdoor activity." And there's a spot there at the bottom for you to fill out, mail it off, and get a gen-u-ine signed photo of the Splendid Splinter himself.
• Fine hosiery worn by the batter on this 1950s crate label for Safe Hit Texas vegetables.
• You too can be a "Big League Baseball Booster" if you wear this 1940s-50s pin bearing that very slogan. 
• All I can say about this 2001 "Disco Era Dandies" Reggie Jackson card from Upper Deck is that that artwork should've never seen the light of day. (And I loved the disco era!)
• I love me some bullpen buggies, like this San Francisco Giants model.
• How about this Philly Phanatic Action Figure! Good grief, Paul — you can still find Mr. Met, too!
• This 1970s Montreal Expos "Colouring" Book is so cool, je ne peux pas le supporter! (I cannot stand it.)
• One more for the Expos: This bobblehead is in pretty good shape given its age!
• Check out this 1930s photo of Lou Gehrig. When was the last time you saw a ballplayer smoking your dad's pipe in the clubhouse?
• Never seen this before — a 1940s decal for the Fightin' Phillies!
• "Go Go Red Sox," says this 1970s ceramic plaque.
• And we'll wrap things up for this week with this 1962 bobblehead of the greatest ballplayer of them all — Willie Mays. Say Hey!
• • • • •
• • • • •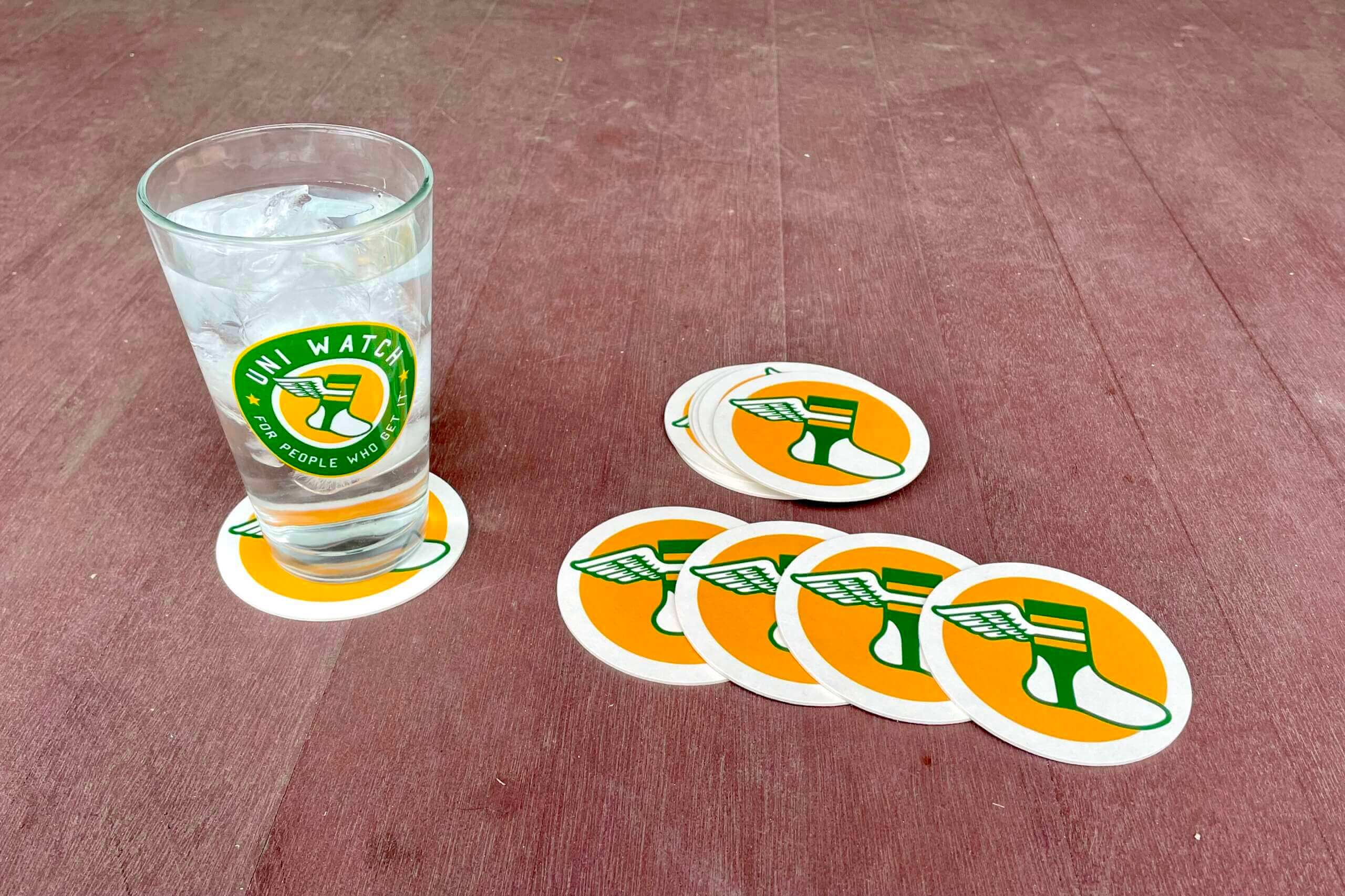 Click to enlarge
And then there was one: I'm down the very last set of these great Uni Watch coasters. Who wants 'em?
• • • • •
• • • • •
The Ticker
By Alex Hider

Baseball and Softball News: The A's announced yesterday that they'll wear a memorial patch honoring C Ray Fosse this season (from Hal the Hot Dog Guy and Richard Paloma). … Speaking of the A's, P Sean Manaea was traded between Cactus League foes Oakland and San Diego on Sunday. As fate had it, the teams squared off later that day. Manaea appeared in the game, wearing his green A's glove with his new brown Padres uniform (from Mike Chamernik). … The Dodgers will give away Jackie Robinson replica jerseys on April 15 (from Dave Sikula). … More giveaways: The Phillies will give away a Bryce Harper bobblehead on June 10. Interestingly, it shows him in the team's weekday-afternoon alternate uniform, even though the bobble giveaway is for a night game (from @PhillyPartTwo). … Steve Sher sends along a side-by-side comparison of how Cleveland's Spring Training complex looks this year compared to last year. … The Triple-A Lehigh Valley IronPigs will apparently be wearing pullover jerseys with faux plackets this season (from @FSBabyHuey). …  It was a wild color-on-color D2 college baseball game on Sunday with Florida Southern College in powder blue and Rollins College in pink — or what Wayne Koehler compared to a gender reveal party. … This podcast explores the history of the Negro Leagues in Baltimore (from Andrew Cosentino). … Florida State softball will wear black-and-gray jerseys with inspirational NOBs for "Player's Weekend," which will start Friday (from @VictoryCB).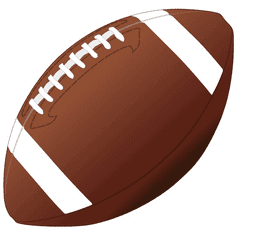 Football News: Ravens WR Rashod Bateman is changing from No. 12 to No. 7 (from Andrew Cosentino). … New uni number assignments for four Jags players (from Nicklaus Wallmeyer). … Here's more on those USC "gold plate" decals (thanks, Phil). … The NFL wants flag football to be an Olympic sport by 2028.

Hockey News: The Caps will give away jersey-shaped rally towels on Sunday (from our own James Rathjen). … The Iowa Heartlanders of the ECHL unveiled new alternate uniforms inspired by Iowa's state flower, the wild prairie rose (from Nick Pfeiffer).

Basketball News: This blog explores the history of the Jazz's "Statement" uniforms (from Kary Klismet). … Also from Kary: The Sporting News ran a piece on UNC's nickname and mascot history yesterday. … San Jose State is running a poll to help choose a new court design (from proud SJSU alum Lloyd Alaban).

Soccer News: The first three items are from Kary Klismet: Ajaccio of France's Ligue 2 will wear uniforms later this season that will commemorate the 20th anniversary of a league championship. … New kits for Banfield of Argentina's Primera División. … Chad's national team has new uniforms. … Here's a graph that tracks the uniforms worn by South American national teams during World Cup qualifying (from Everard Santamarina). … FIFA says SoFi Stadium, home of the NFL's L.A. Rams and L.A. Chargers, is too narrow to host a soccer game.

Grab Bag: Every NASCAR auto has an arrow to indicate where the pit crew should place the jack. For Sunday's race in Richmond, Alex Bowman's No. 48 car had the Rolling Stones logo placed on top of that arrow (good spot by Chris Hickey). … Here's an infographic and article that explores the evolution of several automakers' logos over the years (from Jason Hillyer). … The next three items are from Kary Klismet: New military uniforms for Belgium. … Australia is currently in the process of picking the mascot for the 2032 Olympics in Brisbane. … Hartford Public Schools in Michigan have chosen Huskies as a new team name after ditching their Native imagery. … Ever wonder where the peace sign comes from? Wonder no longer (from Amy Shira Teitel).