By Phil Hecken
Follow @PhilHecken

A good Saturday morning to you, Uni Watchers! I hope everyone had a good couple of weeks — missed you guys last weekend whilst I was away at a bonspiel (that's curling-speak for "tournament").
Yesterday was April Fools' Day, and by now we've gotten used to lots and lots of practical jokes — especially on social media — and April 1, 2022 was no exception. Because we've been attuned to be wary of "fake" news, most of the sports/uniform jokes yesterday were pretty easy to spot. But that doesn't mean they were all bad. Of course, the best (IMO) AF joke was done right here on Uni Watch waaaaaay back in 2009 (our ONLY AF joke ever — as it turned out to be pretty prescient: the Seahawks actually did end up wearing a snot-colored neon green jersey that fall! That was the brainchild of Jeremy Brahm, with graphics by Paul Soto.) We decided after that we'd never prank the UW audience again, mainly for fear any "fake" uniform might actually come to fruition. But I digress.
The Buffalo Bills most definitely scored the best prank yesterday, announcing a new "jersey" (ugh) drop, but what their social media account actually showed was a full uniform, complete with black helmet, jersey and pants. The helmet was outstanding, depicting a chicken wing (for which Buffalo is rightly famous) in the rough shape of a buffalo, with a smear of blue cheese (the unofficial dipping sauce for wings), the two of which combined to approximate their current logo! And while we can't quite see the full uni (looks like side panels on the jersey), even that looked pretty good. It certainly didn't go unnoticed on the twittersphere — even Bills QB Josh Allen was impressed:
— Josh Allen (@JoshAllenQB) April 1, 2022
Wide Receiver Stefon Diggs…not so much:
— DIGGS (@stefondiggs) April 1, 2022
I went to undergrad in upstate New York (about two and a half hours east of Buffalo) and I can definitely tell you, upstate New Yorkers (and Buffalonians) love their chicken Buffalo wings — the hotter the better — so if the NFL ever did go down that "City" uniform route, a Buffalo wing-inspired uniform would totally work. Well played!
The Bills, of course, weren't alone, in their quest for April Tom Foolery, but their take was probably the best of the day (and maybe the best in the past few years). Here's a quick rundown of some of the other April Fools' uniform-esque pranks:
__________
Auburn Blue Helmets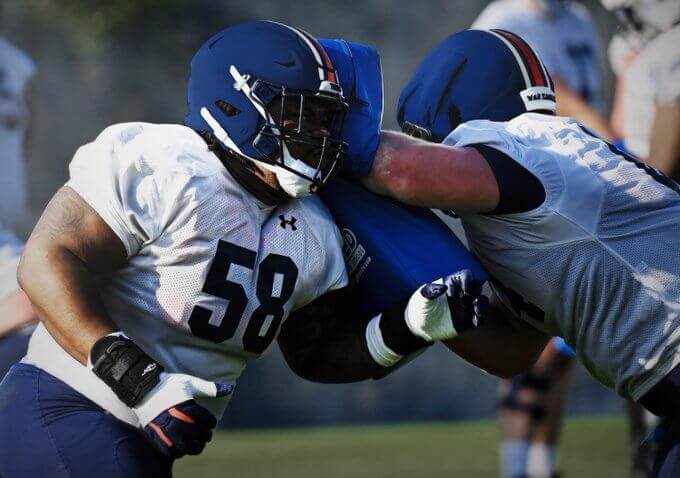 Sure it's an obvious photoshop — but it scores points because Auburn is one of several tradition-bound college football schools. Other than a slight tweak to the facemask or helmet striping, the team basically wears white helmets, blue (home) or white (road) jerseys, and white pants. Every. Week. And Tiger fans would probably love for them to throw in an alternate hat or orange jersey. So, yesterday, Auburn SM gave those who're dying for something…anything…but the usual two combos a little treat.
Friday work day 😤#WarEagle | #AuburnMade pic.twitter.com/0Wh0IMmH9w

— Auburn Football (@AuburnFootball) April 1, 2022
__________
Kansas City Gold Helmet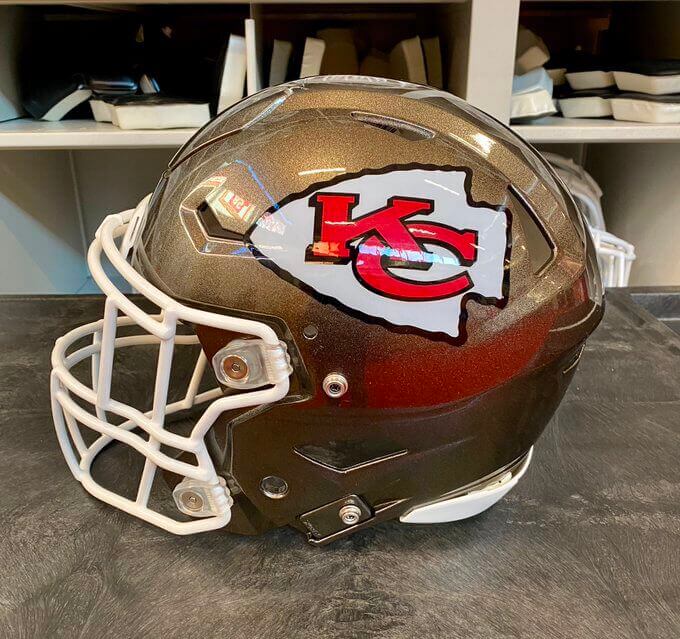 This one was actually a little more believable than others. With the NFL having scrapped the "one helmet rule" for this upcoming season, we know teams are now free to add a second color shell (we've already seen the Washington Commanders and Philadelphia Eagles announce new black helmets), so we know that alternate-colored shells won't be strictly limited to throwback uniforms. So, when Kansas City's equipment manager Allen Wright tweeted a photo of a gold KC helmet, not everyone got the joke at first. Yes, KC is in need of a new helmet design, but no, a gold shell won't be a part of it. And while it might not fly as well in San Francisco or New Orleans, the idea of a metallic gold helmet for KC isn't the craziest thing we've seen in the NFL.
— Allen Wright (@AllenWright4) April 1, 2022
__________
Some of the rest…
• A "new" mascot for Atlanta United:
This had me going until he said the mascot's name was "Trainy McTrainface." (H/T to Benjamin Karnish)
• The UVa sports account tweeted that they're bringing back this fuzzy… mascot… thing… named Sabre. It appeared at one football game in 2010 and at men's basketball games for a few years before that and was apparently never seen again. (Thanks to our own Jamie Rathjen).
• D.C. United posted a story about a new raccoon mascot. (They often post a GIF of a raccoon after wins.) (Thanks to Jamie again).
• The Colorado Avalanche and Columbus Blue Jackets announced a mascot trade yesterday. The Avs mascot Bernie is going to Columbus, and the Jackets' Stinger is headed to Denver. The Avs official store, Altitude Authentics, tweeted out a jersey mockup conducive to Stinger's wings. The Avs AHL affiliate announced a new jersey as well (thanks to William Klumpenhower).
• The Akron Rubber Ducks seemed to be promoting a new uniform (advertiser)…
We were going to wait until Opening Night to show you this… but we're excited.

Let's just say our jerseys will look a little different for the next 20 years. 😎🦆

Tune in tomorrow @ 12:00PM to see the full reveal. pic.twitter.com/OfjsGru4JI

— Akron RubberDucks (@AkronRubberDuck) April 1, 2022
…but it turns out it was just a joke (thanks, Paul).
• The St. Cloud Rox announced they'll be wearing purple jerseys (I'm not 100% sure this one is a joke…)
• StateFortyEight tweeted they'd be "partnering" with the Arizona Cardinals to bring new unis to the gridiron…
It's a dream come true to partner with the @azcardinals on new uniforms. Get ready Bird Gang! pic.twitter.com/YfihFxEmni

— StateFortyEight (@StateFortyEight) April 1, 2022
…the sad thing is, even those are better than what the team currently wears (big thanks to That Rodney Guy).
• Utica University has introduced a "new name" and new colors. Actually, I kinda wish seafoam (not the kind the Cowboys pants were once) was in a pro team's color palette. Not so sure about "peat moss" (thanks, Paul).
• The University of Wisconsin will no longer be allowed to use House of Pain's "Jump Around" at football games and other events (from Jerry Kulig).
And the following all come from ticker stalwart Kary Klismet, who obviously loves April Fools' pranks (and mascots)!
• SUNY-Binghamton has announced the creation of a new mascot — Baby Baxer.
• Scarborough Athletic, a club in England's seventh-tier Northern Premier League, unveiled a new costumed mascot.
• York University in Toronto introduced a new mascot, a Canada goose named Gandalf.
• Western Carolina announced it is changing its team name from "Catamounts" to "Mountain Boomers" and introducing a cartoon ground squirrel as its mascot.
• The University of Washington-Tacoma has unveiled a Husky mascot named "Stinky".
• Goshen College in Indiana has revealed "an entourage" of 21 new costumed mascots.
And finally, a couple from (or about) the Denver Broncos (also from Kary):
• Someone posted an April Fools Joke on Reddit about how the Denver Broncos will be wearing 1960 throwbacks this season (although it appears this came from some fan's fertile imagination and not from the team itself).
• Not an April Fools' Day joke itself, but the Denver Broncos did post a fun feature on their website in honor of the day recounting five of the best pranks from team history, including a uni-related story about how Randy Gradishar wound up wearing a jersey with "Meatball" as the NOB.
__________
That's probably not all the uni/sports-related pranks from yesterday, but you get the idea. If there's something I missed, please feel free to post it in the comments below. Thanks to all who shared!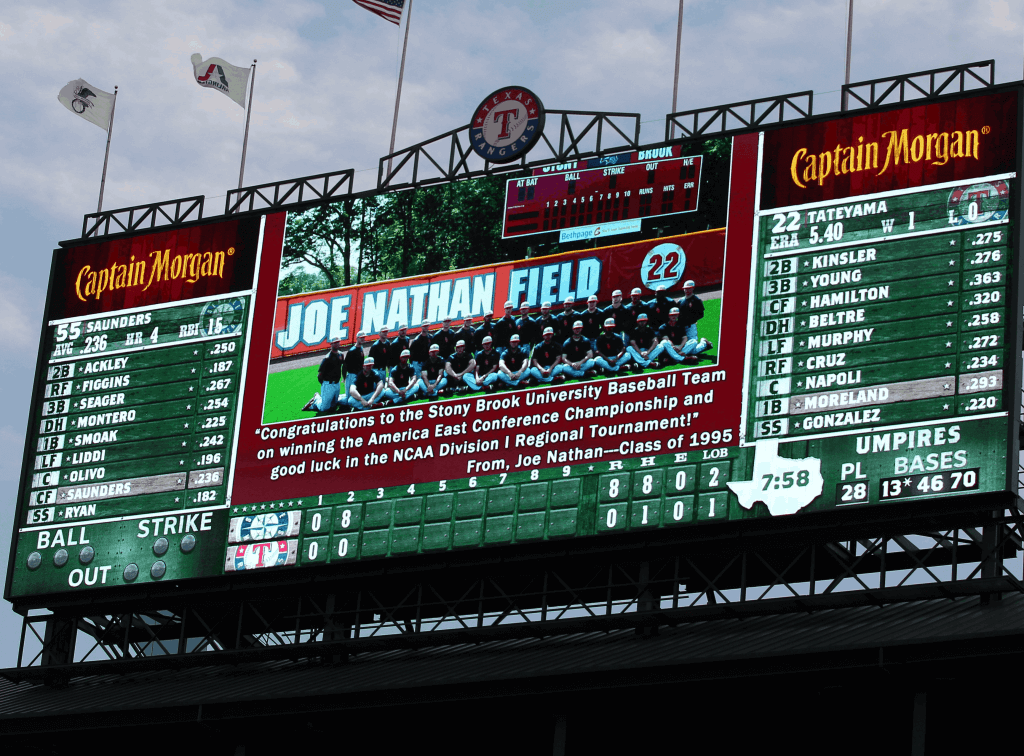 Guess The Game…
from the scoreboard
Today's scoreboard comes from Donna Newton.
The premise of the game (GTGFTS) is simple: I'll post a scoreboard and you guys simply identify the game depicted. In the past, I don't know if I've ever completely stumped you (some are easier than others).
Here's the Scoreboard. In the comments below, try to identify the game (date & location, as well as final score). If anything noteworthy occurred during the game, please add that in (and if you were AT the game, well bonus points for you!):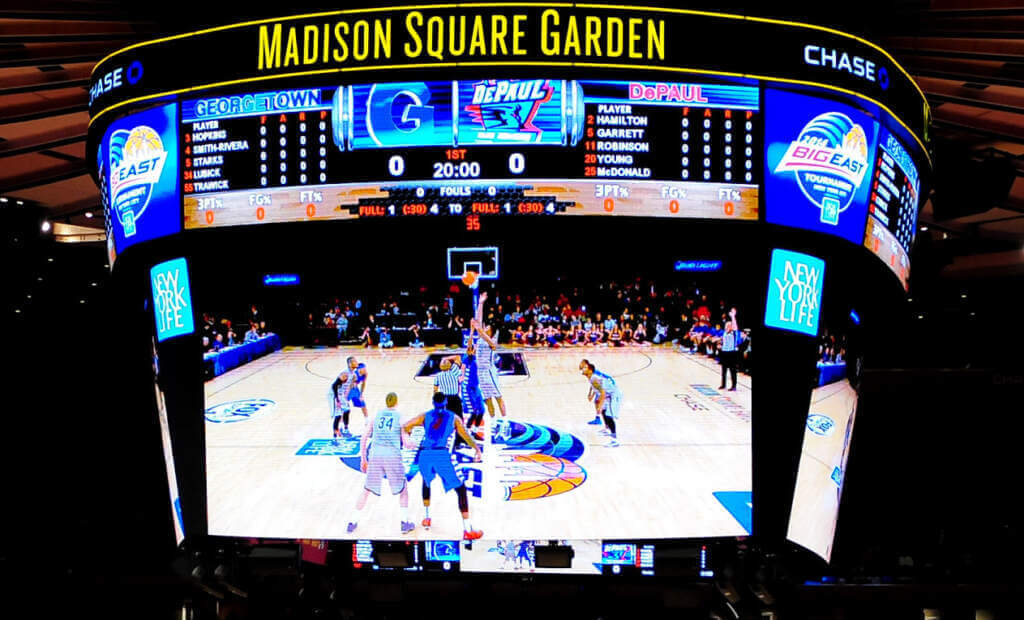 Please continue sending these in! You're welcome to send me any scoreboard photos (with answers please), and I'll keep running them.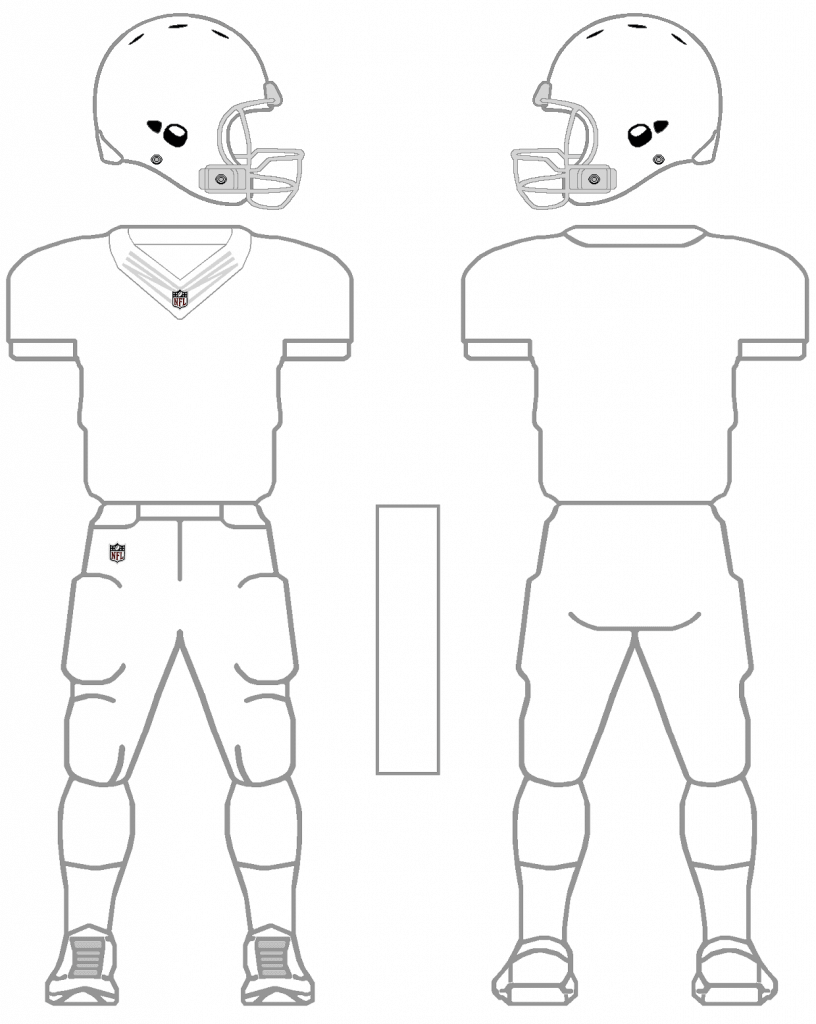 Uni Concepts & Tweaks
Time for more Uni Tweaks from the UW readership.
I hope you guys like this feature and will want to continue to submit your concepts and tweaks to me. If you do, Shoot me an E-mail (Phil (dot) Hecken (at) gmail (dot) com).
• • • • •
Today's concepts come from E. Rosar:
There were no descriptions included with the submission, but the concept is for a new helmet for the Arizona Cardinals: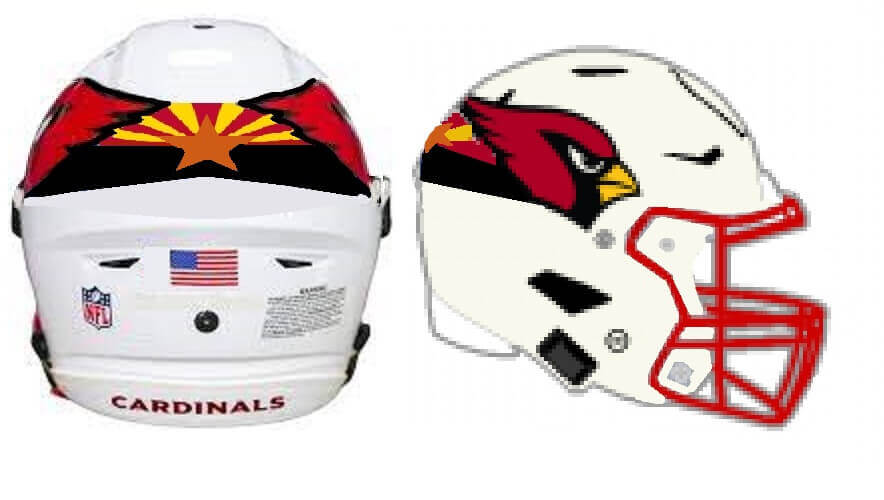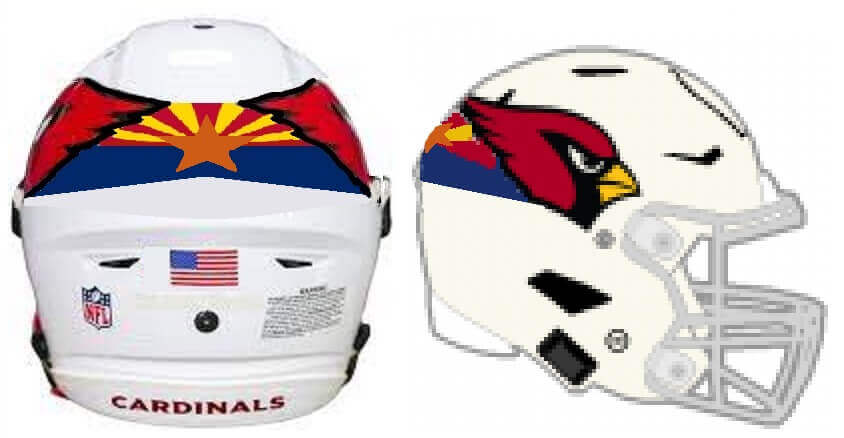 • • • • •
OK readers (and concepters). If you have some tweaks or concepts, shoot 'em my way with a brief description of your creation and I'll run 'em here.


My favorite TikTok account is this dude who identifies obscure sporting events in movies and TV shows. pic.twitter.com/Ok1D2PUTeZ

— Scott Sandalow (@ScottSandalow) March 17, 2022
Bulletin reminder: In case you missed it on Friday: A bunch of readers recently forwarded me the video clip shown above, which is by a guy who pinpoints the exact game — and often the exact play — that briefly appears in movies, TV shows, and even video games. It's really fun stuff (watch the video for yourself, you'll see), so I interviewed the guy for my latest Bulletin article.
My premium subscribers can read the article here. If you haven't yet subscribed, you can do that here (you'll need a Facebook account in order to pay). Don't have or want a Facebook account? Email me for info on workarounds. Thanks!
Also: I've been hard at work on the 24th annual Uni Watch MLB Season Preview, which will be published on Bulletin next Tuesday morning, and I don't mind saying it's a doozy — the biggest and best Uni Watch MLB Preview ever! Hope you'll subscribe so you can check it out.


The Ticker
By Anthony Emerson


Baseball News: Reader Bob Wilmot discovered a beverage at his local Japanese market with a familiar name. All I know is, Kirin needs to come out with a line of all 30 MLB teams. … This often happens in Spring Training, but the Cubs currently have two players wearing No. 27, one of them being highly-touted Japanese import Seiya Suzuki (from Steve Sher). … Vanderbilt and Tennessee both went GFGS last night. In the same game. Yuck (from Phillip Tutor).

Hockey News: In 1979, a complaint by the Atlanta Flames' coaching staff forced the Islanders to wear blue helmets with their white sweaters, rather than the standard white because Islanders G Billy Smith was wearing a blue mask (from Larry Schmitt). … The Sabres wore patches last night honoring longtime broadcaster Rick Jeanneret, who was honored during a pre-game ceremony and had a banner raised to the rafters (from Wade Heidt).

Soccer News: Another day, another Canadian Premier League alternate kit — today's is Hamilton Forge FC (from Wade Heidt). … Also from Wade, Thursday saw the launch of League1 Canada, an alliance of three already existing pro-am soccer leagues in British Columbia, Ontario and Quebec. … The following are all from Kary Klismet: New uniforms for the USL Championship's Chatanooga Red Wolves, Charlotte Independence, and Charleston Battery — the latter of which for only the US Open Cup. … Unfortunately, the leaks surrounding AC Milan's "dandruff and spilled milk" kit turned out to be true, as the club officially launched the kit yesterday. … The mascot for the 2022 World Cup in Qatar is an anthropomorphic, ghost-like keffiyeh headdress called "La'eeb". … New 70th anniversary kit for Mexican side Atlas F.C. … New special edition "Pink Round" kits for to support cancer charities for the Central Coast Mariners of Australia's A League Men.

Grab Bag: Check out this photo essay of the evolution of Columbia University's lion mascot over the years (from Kary Klismet). … The Watertown, MA Police Department is wearing an autism awareness patch for the month of April (from Ilana Hardesty). … Middlesex County Crickey Club has unveiled some new kits (from Jeff Grimshaw).


Uni Tweet of the Day
Like there was ever any doubt…
Nate Eovaldi and Xander Bogaerts modeling the City Connect uniforms. Guess they'll be back this year. pic.twitter.com/fPT7zhtv7B

— Pete Abraham (@PeteAbe) April 1, 2022


And finally… that's it for today. Thanks to everyone who submitted an "April Fools" submission!
Everyone enjoy the NCAA Final Four semi's tonight, the last weekend of spring training, and whatever other hoop/hockey/soccer/golf/tennis/etc. you may be observing today. I'll catch you here tomorrow. Till then…
Peace,
PH