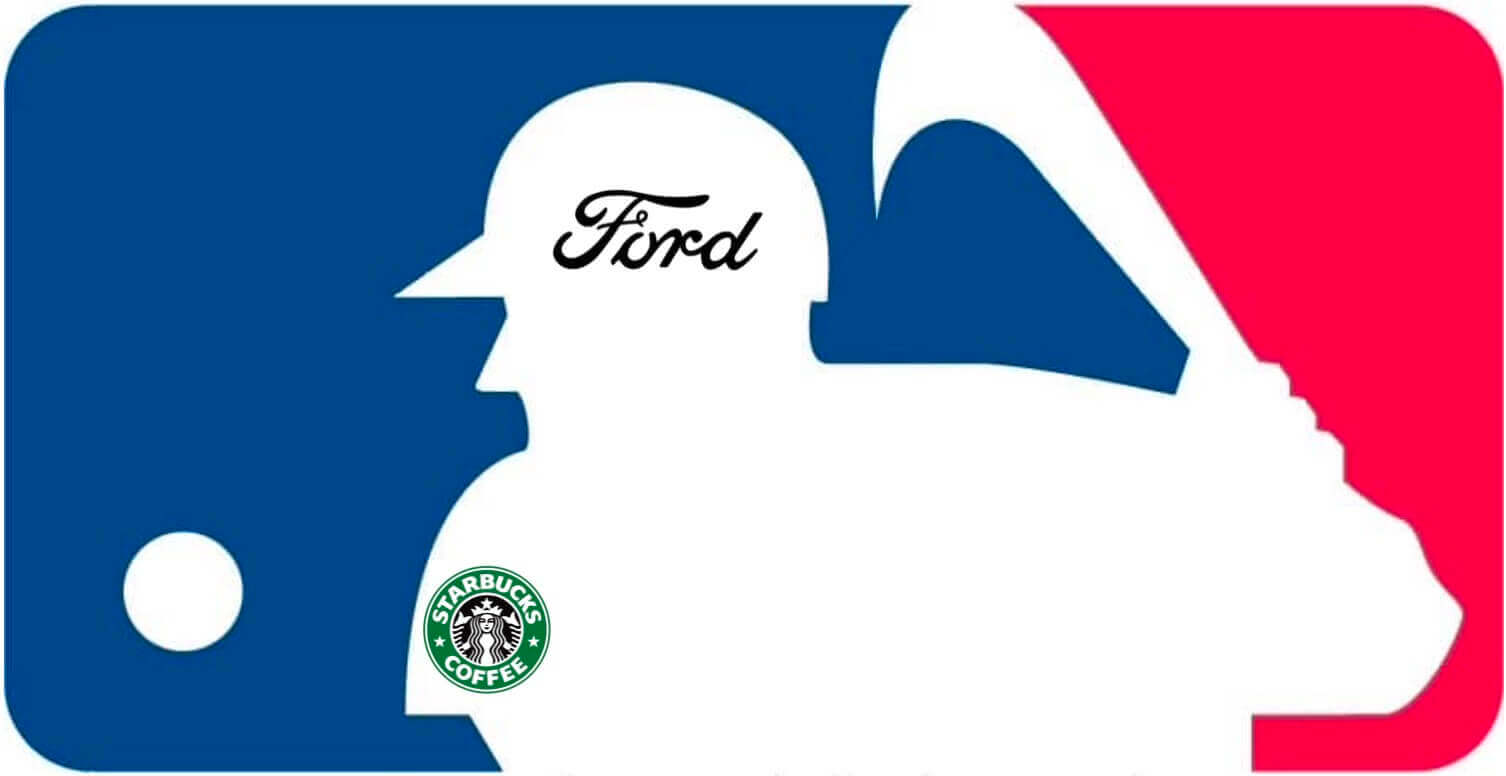 As I'm sure you know by now, the MLB lockout is over. Teams are now free to sign free agents, players will be at their respective spring training camps by Sunday, and the start of the regular season will end up being delayed by only a week.
But what does it all mean for athletics aesthetics? I thought about that during my daily bike ride yesterday (the news of the labor agreement came down just as I was getting ready to bundle up and get my bike) and came up with 10 ways that the new collective bargaining agreement could affect MLB unis. Some of them are definite, others are possible but not certain. One at a time:
1. This has been a v-e-r-y slow offseason for MLB uniform unveilings and announcements. It's not clear to me if the lockout has had anything to do with that, but it's possible that we'll now see a spike in MLB uniform releases over the next few weeks. (If so, maybe that will include the start of this year's City Connect program, or maybe it won't. Last year, the CC program didn't launch until about a week after the regular season had already started. In any case, we already have strong reason to believe that two of the teams will be the Rockies and Padres.)
2. Spring training games are set to begin on March 17, which presumably means they could break out the green gear for Grapefruit and Cactus League openers on St. Paddy's Day.
3. Opening Day, which had previously been pushed back to April 14, has now been reeled back in to April 7, which means the annual Jackie Day 42-fest will take place as scheduled on April 15. It's a big one this year — the 75th anniversary of Jackie's first big league game, and 25th anniversary of when No. 42 was retired on an MLB-wide basis — so it's good that it didn't get scuttled.
4. The early-April opener also means that the Red Sox will be able to play their traditional 11am game on Patriots' Day and wear their "Boston Strong" uniforms.
5. The Braves — the defending World Series champs — were originally slated to open the season with a six-game road trip. Instead, they'll open at home (which is really how it should always be for the defending champs, no?), against the Reds. Now that that's settled, I expect we'll be hearing about their gold-trimmed championship uniforms shortly.
6. Since the first week of the schedule was scratched by the lockout, those games will have to be made up with doubleheaders — and that's in addition to all the doubleheaders that will end up taking place due to rainouts and possible Covid-related issues. With the increased number of twinbills and decreased schedule flexibility due to season-long interleague play, it wouldn't surprise me if we end up seeing some doubleheaders in which the visiting team is actually the designated home team for one of the games, which could lead to some odd uniform situations.
This happened at least once in 2020, when the Yankees played a doubleheader in Philly but were the home team for one of the games. (They wore their road uni for that game, even though they batted second.) I'm willing to bet that we'll see that happening at least once this year.
7. Speaking of all those doubleheaders: They'll feature full nine-inning games, not the seven-inning games we saw during the past two years. No ghost runner on second to start the 10th inning this year, either, so extra-inning games will probably go a bit longer. All of that is going to put a strain on pitching staffs and benches. Toss in a shortened spring training that will likely lead to an increase in injuries and I suspect we're going to see a lot of roster churn this year. That could lead to some interesting uni-numerical situations. For example, if there's a player who's shuttling back and forth between Triple-A and the bigs, I think that player will be more likely than usual to end up with different uni numbers during his separate stints with the big league club (instead of always getting the same number).
8. The new agreement calls for the DH being adopted by the National League, which means we have probably seen the last of pitchers wearing dugout jackets while running the bases.
9. Under the new 12-team playoff format, there will still be Wild Card teams, but there will no longer be any true Wild Card games (i.e., the two Wild Card teams in each league will no longer face each other in an elimination game for the right to advance to the next round). This probably means we've seen the end of Wild Card game logos. Or maybe not — maybe the round featuring each league's three Wild Card teams and the division winner with the worst record will still be called the Wild Card round, even though one team playing in that round will be a division winner (that's how the NFL does it, after all). In any case, I'm sure they'll find a way to come up with new rubrics for jersey and cap patches for all the playoff rounds.
10. I saved the worst for last: As expected, the new labor deal includes a provision for ads on jerseys and batting helmets (or as the union is calling it, "Enhanced revenue streams through sponsorship agreements"). We knew this was probably coming, and I won't dwell on all the reasons why I'm opposed to it because you already know, but it's still really depressing. I've listed it as the latest update on my running tally of Rob Manfred's uni-related sins.
That said, there are lots of questions about the new uni ad program. Will the jersey patches be on the sleeve or the chest? (I'm assuming the sleeve, since that's how they've always handled it for non-USA/Canada games.) What will the maximum patch/decal size be? I'm trying to get answers to those types of questions, but most people close to the negotiations, both in the media and in the industry, are understandly (a) busy analyzing the more "important" aspects of the labor deal and/or (b) making travel plans for spring training, and/or (c) getting some much-needed rest after the marathon bargaining sessions, so I haven't been able to get solid info from any of my usual sources. Stay tuned.
That said, however, my Bulletin column last week provided lots of good background on how this will probably shake out. It looks at the 16 non-USA/Canada MLB games that have previously featured uni ads (those games are likely the visual blueprint for what will happen going forward) and also has an FAQ section about the new 2022 program. It's available here (subscription required).
Oh, and one other uni-related result of the new labor agreement: With the season starting on April 7, the 24th annual Uni Watch MLB Season Preview will appear on or about April 5. Book it!
• • • • •
• • • • •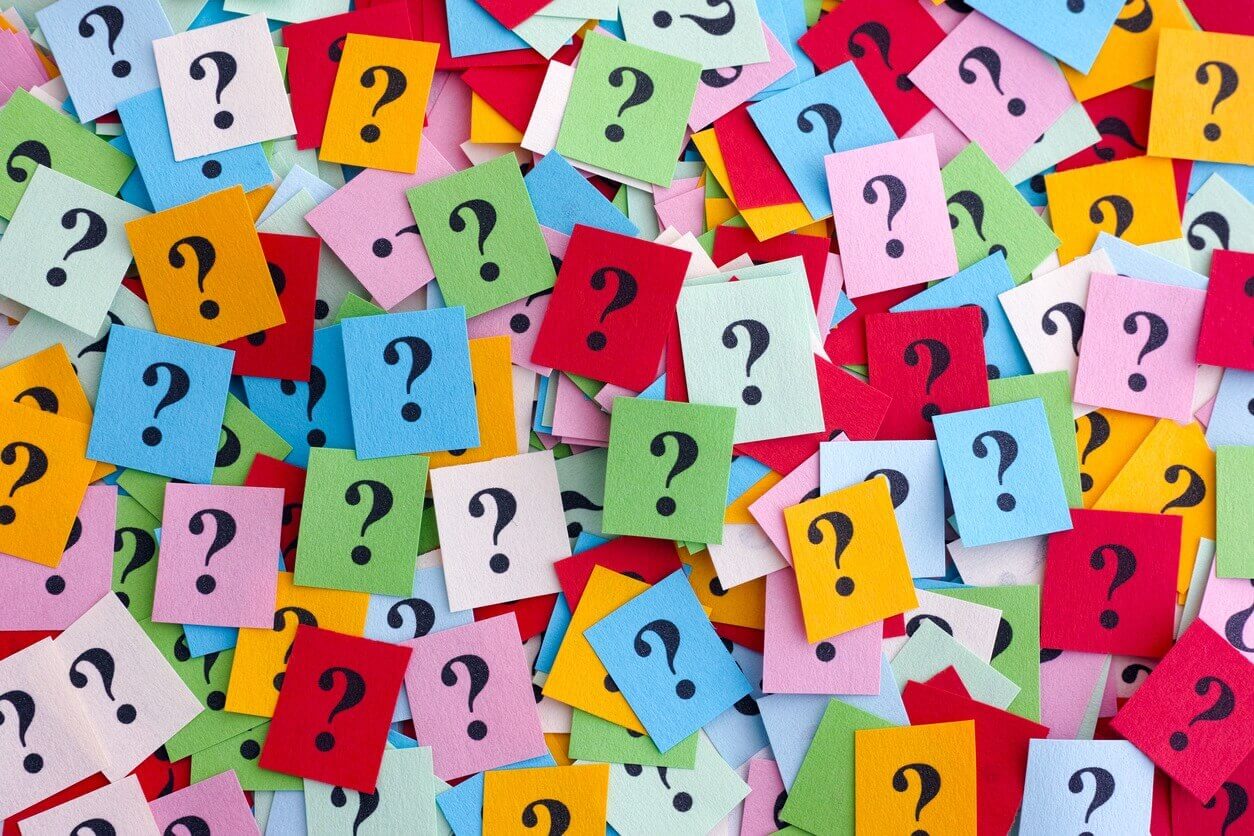 "Ask Me Anything" reminder: In case you missed it on Thursday, my Bulletin this week is the latest installment of "Ask Me Anything," where readers send me questions and I do my best to answer them.
My premium subscribers can read the article here. If you haven't yet subscribed, you can do that here (you'll need a Facebook account in order to pay). If you want more info on what you'll get for your money, you can find that here. And if the Facebook requirement is a dealbreaker, email me and I'll keep you in the loop about developments regarding non-Facebook payment options and possible workarounds. Thanks!
• • • • •
• • • • •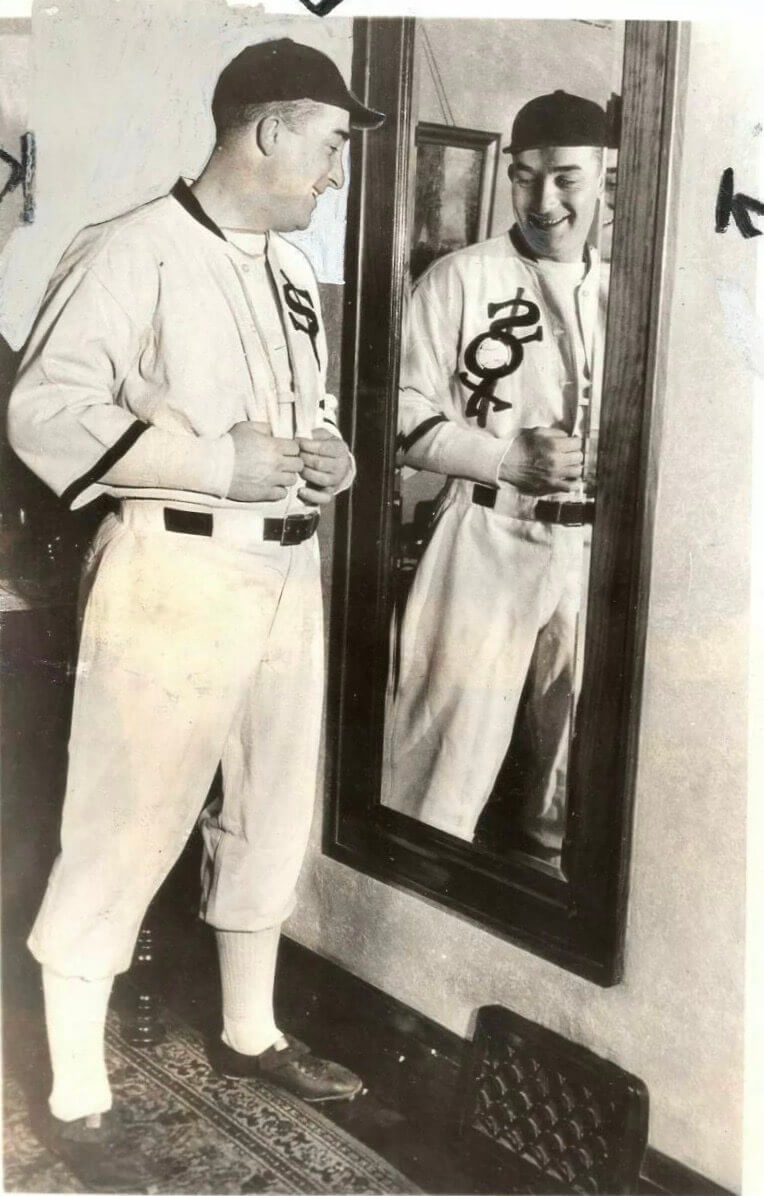 Click to enlarge
He likes what he sees: Who's that admiring himself in the mirror in 1933? None other than future Hall of Famer Al Simmons, who was checking out his new White Sox uni for the first time after playing the first eight years of his career with the A's. According to the wire caption, this shot was taken in his Milwaukee home in early January, well before spring training. Did they really send uniforms to players' houses back then? Crazy!
Simmons also appears to have been wearing metal spikes on his rug. Crazier!
(My thanks to Twitter-er @Spesh98 for this one.)
• • • • •
• • • • •
The Ticker
By Paul, pinch-hitting today for Anthony Emerson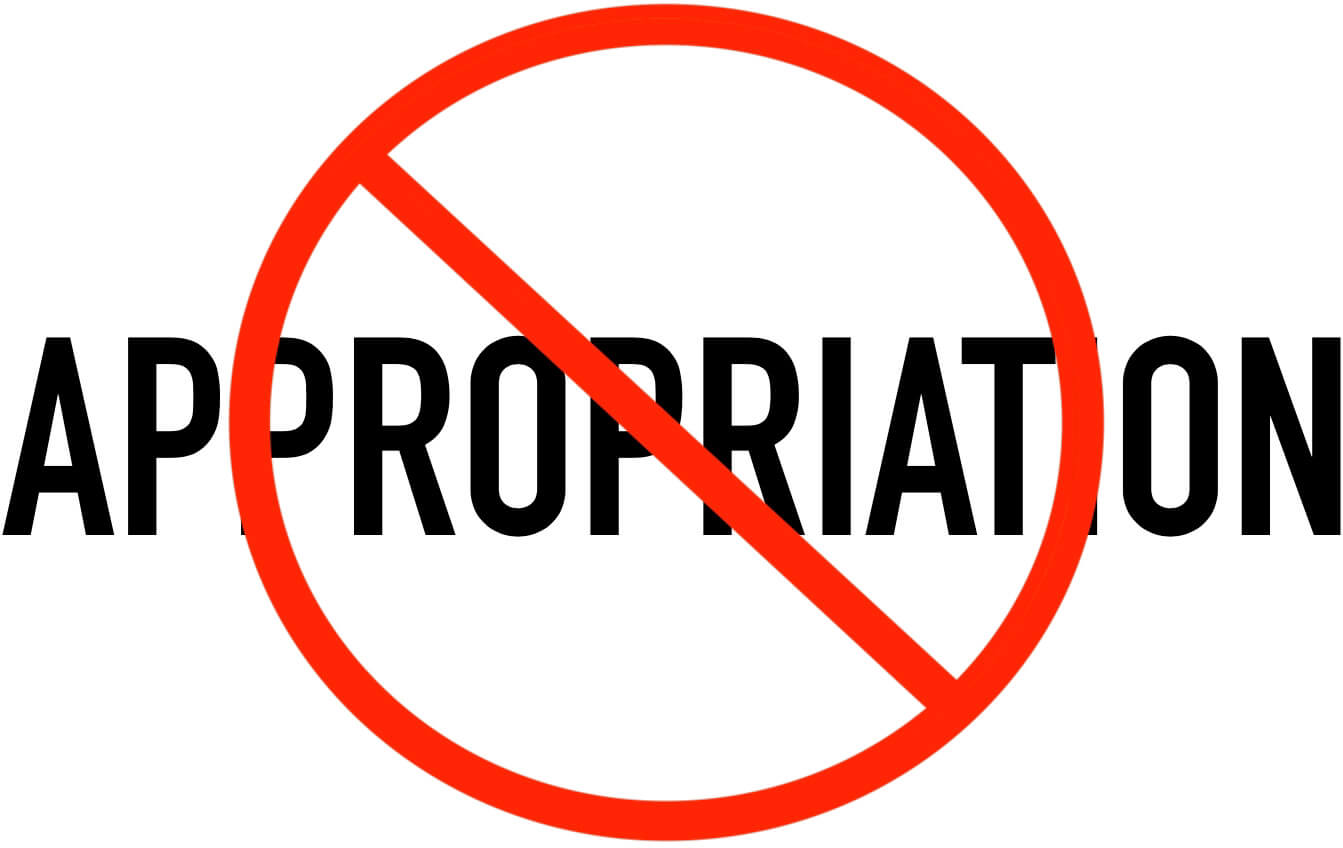 Indigenous Appropriation News: Six hundred U.S. place names that include the word "squaw" are being changed.


Ukraine News: After Premier League soccer team Chelsea owner Roman Abramovich was sanctioned yesterday by the British government for ties to Russian president Vladimir Putin, the team's shirt advertiser has asked to be removed from the team's shirts immediately. Stories about the team dispatching a staffer to buy plain blue shirts off the rack for yesterday's match against Norwich City turned out to be untrue — the team wore its regular shirts, complete with the ad — but they'll presumably have new ad-free shirts going forward. Meanwhile, the team's training kit advertiser has no plans to pull their ad. … The designer of Russia's military uniforms has been dropped from Paris Fashion Week (from Kary Klismet).

Baseball News: The Guardians haven't yet officially unveiled their uniforms, but the designs are showing up in video game stills (from @duckisgod). … From Chris Weber: "I was going through some of my junk from college and came across this little gem that I put together for a satire class in 1991. I guess I should make one updated for the owners for 2022, too, right? I used whiteout for the player silhouette, and I think I got an A on it." … Remember my recent posts about MLB managers and coaches with front pants pockets? Chris Hickey found a 1979 video clip where you can very briefly see Padres coach Doug Rader using his pocket! Chris has also found pics of Jimmy Wilson (Cubs), Joey Amalfitano (Padres), Eddie Kasko (Red Sox), Ralph Houk (Tigers), Roger Craig (Padres), Chuck Tanner (Braves), and Del Baker (Tigers — with a flap!) wearing the pocket. And in a major development, he's also found a late-1940s shot of Braves skipper Billy Southworth wearing a pocket as part of his satin pants! Great work, Chris.

NFL News: Following up on a Ticker item from yesterday, here's another NFL team that had a left-facing helmet as a midfield logo: the Cardinals in 1984 (good find by Johnny Garfield).


Hockey News: The Wild will wear pregame jerseys with their original number font for Mikko Koivu's number retirement on Sunday (from @FittedFlannels). … Fans are being encouraged to vote for the name of a new junior team in Idaho Falls (from R. Scott Rogers). … Pregame Pride jerseys last night for the Sabres (from Wade Heidt). … Also from Wade: The OHL's Kingston Frontenacs will wear retro jerseys on March 18. … The WHL's Portland Winterhawks will debut a new "Deep Freeze" alternate uni tomorrow (thanks, Jerry).

Basketball News: Here's a good eight-minute video report on how the 76ers' 1996 black uniform was developed (from Tom O'Grady). … Following up on an item from yesterday's Ticker, here's visual documentation of Nevada men's F Tré Coleman wearing Nos. 14, 45, and 51 in the same game Wednesday night. "He got blood on his 14 jersey, and then his bandage came off and he got blood on the 45, necessitating the switch to 51," says Frank Mercogliano. "He hit one free throw in each jersey which is really kind of funny." … When the Auburn (Neb.) High School boys' team uses its final timeout, coach Jim Weeks dons a red University of Nebraska "N" cap, with the "N" letting his players know that they have no timeouts remaining. And here you thought it stood for "Nowledge" (thanks to all who shared).

Soccer News: Another new kit for New Mexico United of the USL Championship (from Ty Ortega and Matthew Reichbach). … Nashville SC's new stadium — set to open in May as the largest soccer-specific stadium in the U.S. and Canada — now has an advertised name. … The rest of these are from Kary Klismet: Good story, with plenty of images, about Italian side Fiorentina's planned renovations of its historic stadium. … New third kits for Boca Juniors of Argentina's Primera División. … Spanish side Real Betis will wear environmentally sustainable kits this Sunday. … New home uniforms for Penang FC of the Malaysia Super League. … Due to a claimed kit clash, Brazilian side Santos FC switched uniforms at halftime of their Copa do Brasil match against Fluminense-PI . … New kits for Colombian side Independiente Medellín. … New third kits for Nova Venécia of Brazil's Série D.

Grab Bag: Antarctica isn't a country, but did you know it has its own flag? It's true! (From @blaboz.) … The label design for a new craft beer release features a basketball referee wearing a very Uni Watch-esque jersey (from Matt Powers). … Here's a really good photo gallery of shots from the 2022 Paralympics. … New 100th-anniversary logo for lifestyle brand Fortunoff (from John Cerone). … Virginia men's lacrosse wore orange alternates last night. "They haven't been updated like their other two jerseys, which means these jerseys have a different font than every other UVa uniform," says proud UVa alum Jamie Rathjen. Also, as you can see in that linked photo, this game was color vs. color.
• • • • •
And that's a wrap for this week. Stay safe, enjoy Phil's weekend content, and I'll see you back here on Monday. Peace. — Paul