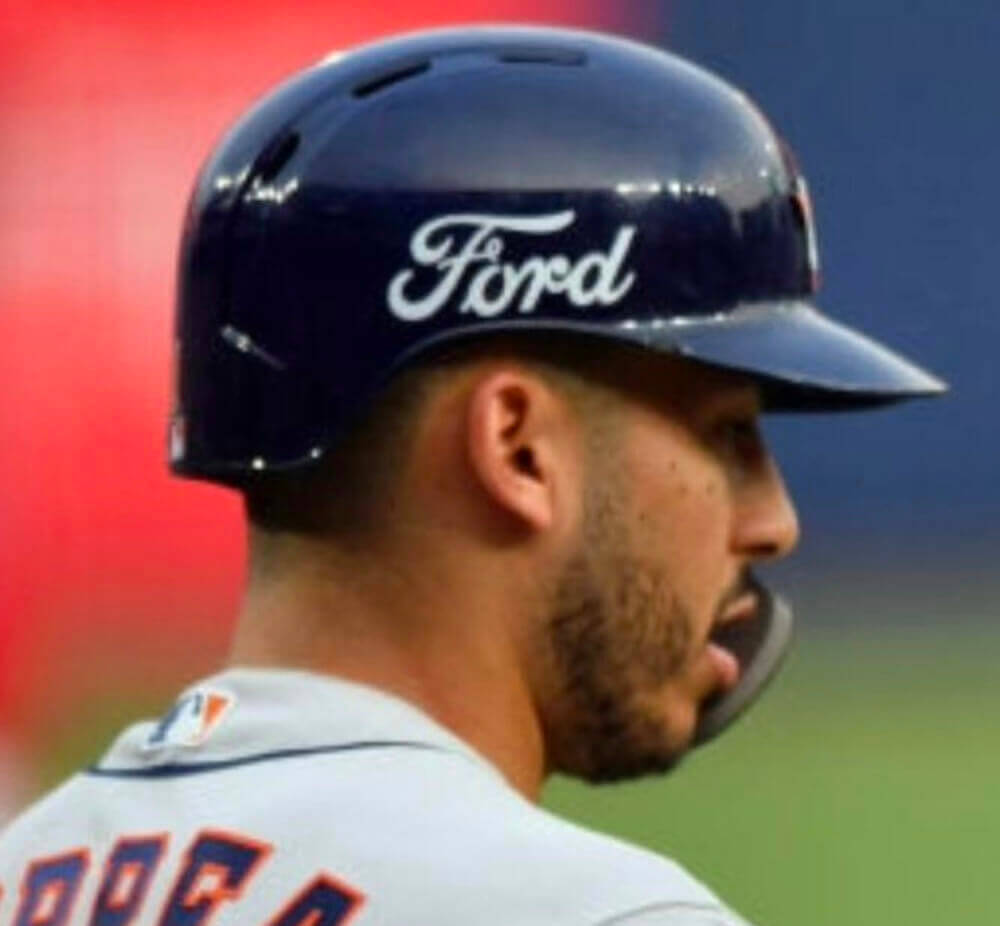 As the negotiations between MLB owners and players have progressed recently, one thing that's been taken pretty much as a given is that the new collective bargaining agreement, whenever it finally comes together, will include a provision for uniform ads (like the Ford helmet ads, shown at right, that several teams wore for games played in Mexico in 2019).
One reason this has been viewed as a fait accompli is that both sides already agreed to go ahead with uni ads for the pandemic-shortened 2020 season. Although that ended up not happening (read that last link for an explanation of why), it's been widely understood by insiders that this was just a temporary reprieve and that uni ads would likely arrive as part of the new labor deal in 2022.
Sure enough, ESPN's Jeff Passan reported on Feb. 17 that the players' union had agreed during the current negotiations to go ahead with the owners' request for uni ads (and also expanded playoffs). The following day, New York Times columnist Tyler Kepner wrote, "And starting in 2022, teams will stitch advertising patches to game jerseys." Four days after that, Sports Illustrated's Tom Verducci wrote, "Except for advertising patches on uniforms and the DH in the National League, baseball will look the same [under the new labor agreement]." I found it striking that Kepner and Verducci both stated this as a certainty, rather than hedging a bit with terms like "highly probable" or "expected to happen," even though the labor negotiations were still a long way from finished.
And now it appears that uni ads have become a bargaining chip. As you may have heard, MLB said yesterday that if a deal is not reached by next Monday, regular season games will be canceled from this season's schedule and will not be made up with doubleheaders, meaning players will lose pay as a result. According to AP writer Ronald Blum, the union responded like so:
The union told MLB that if games are missed and salaries are lost, clubs should not expect players to agree to management's proposals to expand the postseason and to allow advertisements on uniforms and helmets.
Just to be clear: The union is fine with uni ads, because some of the ad revenue will end up in their pockets. But the union also knows that the owners really want uni ads, so the union is trying to create leverage by using their approval power over the ads as a bargaining chip.
In the end, MLB uni advertising will probably happen, because both sides want it and it's a relatively small issue compared to the other things that are holding up the negotiations. But in light of yesterday's development, and given that both sides clearly can't stand each other and are behaving like spoiled 12-year-olds, it still seems vaguely possible that they could strike a deal in which uni ads fall out of the equation due to some combination of suspicion, resentment, and spite. That appears to be our best hope.
• • • • •
• • • • •

New Bulletin article: Riddell's new Axiom helmet — the latest leap in football helmet engineering — launched last month and will be showing up on football fields for spring workouts, NFL OTAs, and the 2022 regular season. For my latest Bulletin piece, I tried to get beyond the Axiom's press release hype by doing a lengthy interview with some of the higher-ups at Riddell. I learned a lot along the way and I think you will too.
My premium subscribers can read the article here. If you haven't yet subscribed, you can do that here (you'll need a Facebook account in order to pay). If you want more info on what you'll get for your money, you can find that here. And if the Facebook requirement is a dealbreaker, email me and I'll let you know about non-Facebook payment options and possible workarounds. Thanks!
• • • • •
• • • • •
Catarina Macario holding up her wristband with the message 'protect trans kids' on it after scoring her second goal#USWNT #USAvISL #SheBelievesCup pic.twitter.com/C7k95mAnQW

— Stats and Edits (@statsandedits) February 24, 2022
It's all in the wrist: Several members of the U.S. Women's National Team (including Catarina Macario, shown above) wore "Protect Trans Kids" wristbands for yesterday's SheBelieves Cup game against Iceland, which took place in Texas. The move was in response to reports earlier in the day that Texas Gov. Greg Abbott had called for gender-affirming care for trans kids to be treated as child abuse.
By coincidence, yesterday was also the date of the Dallas Stars' long-scheduled Pride Night, so the team's pregame Pride jerseys took on extra resonance in the wake of Abbott's stance: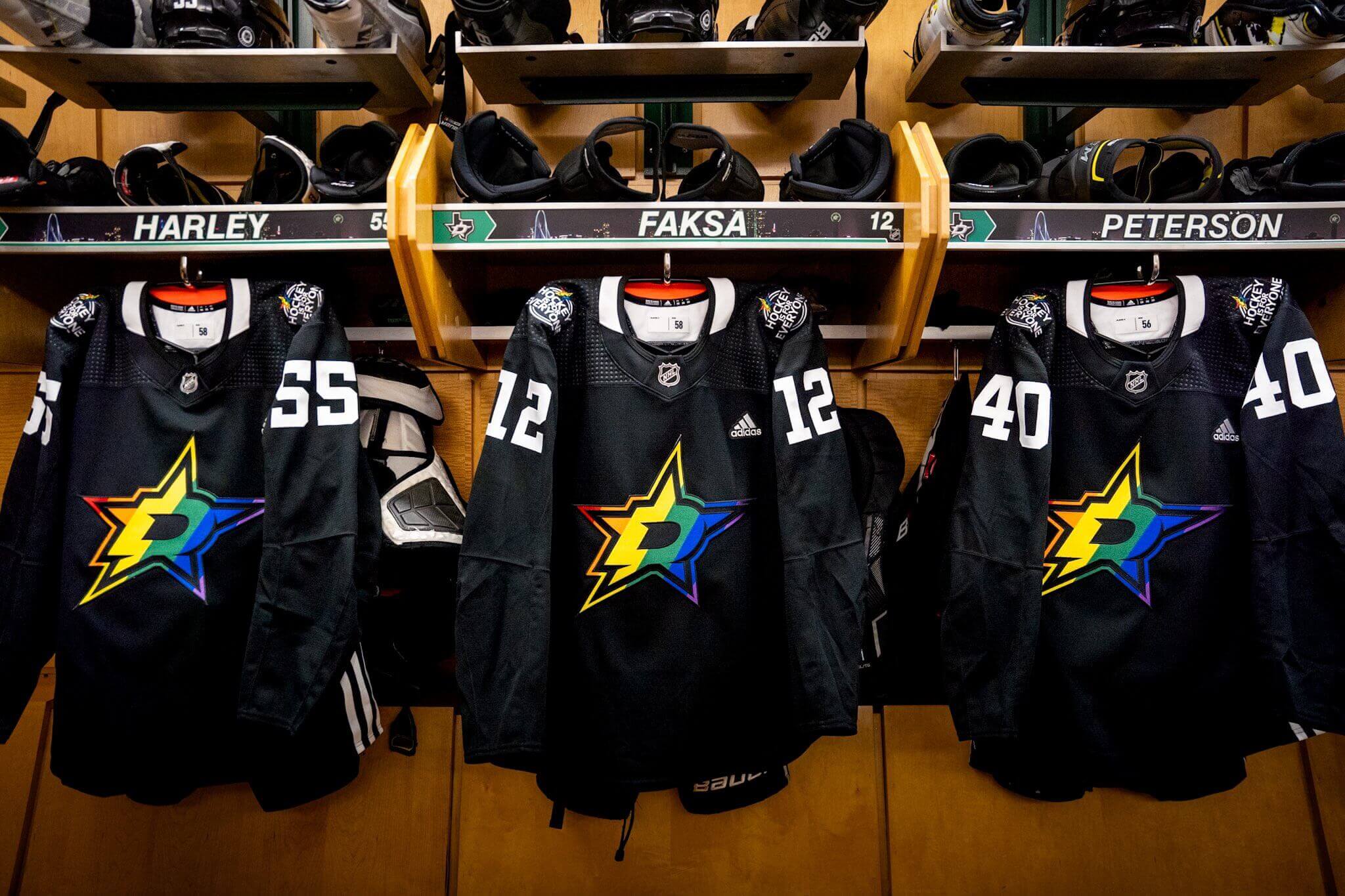 • • • • •
• • • • •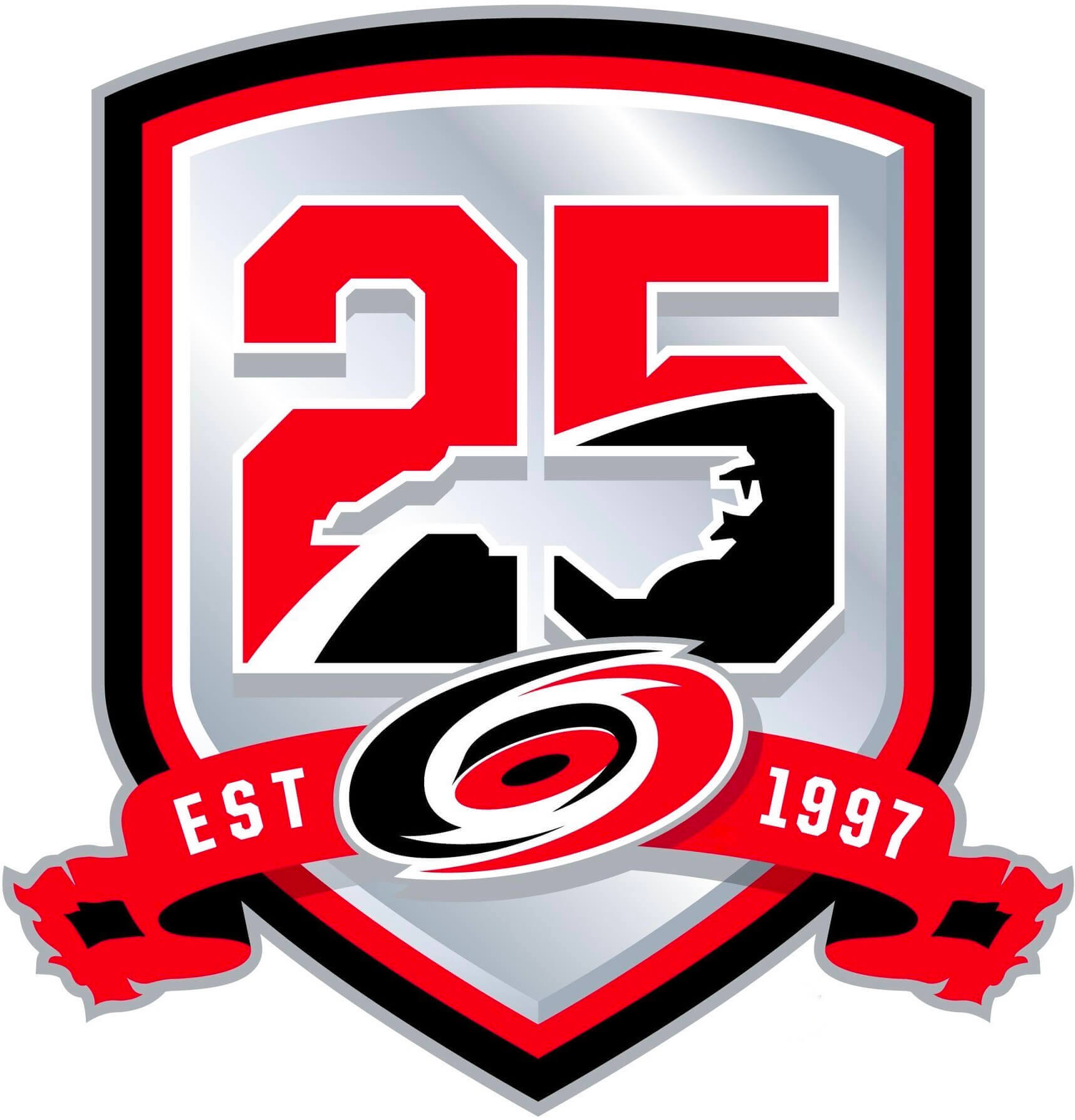 A quarter-century of 'Canes: The Hurricanes yesterday announced that they'll mark their 25th anniversary next season with a new logo, which is shown at right (and which you can click to enlarge). Normally I'd just put this in the Ticker, but it's such an interesting design, with such a clever use of negative space, that I decided to give it a bigger showcase.
Some additional thoughts:
• While I do like the design, the 'Canes already had a 20th-anniversary logo just five years ago. Come on, people — enough is too much!
• It's not yet clear, at least to me, if this logo will be worn as a jersey patch, as a helmet decal, or what. (The 20th-anniversary mark was worn on the back of the helmet.)
• This seems really early to be releasing next season's anniversary logo, no?
• It's interesting that they didn't use the word "anniversary" (or "season," or "years," or anything else) in either the 20th- or 25th-anniversary logos. They did use "anniversary," however, in their 10th-anniversary logo back in 2007.
• • • • •
• • • • •
The Ticker
By Paul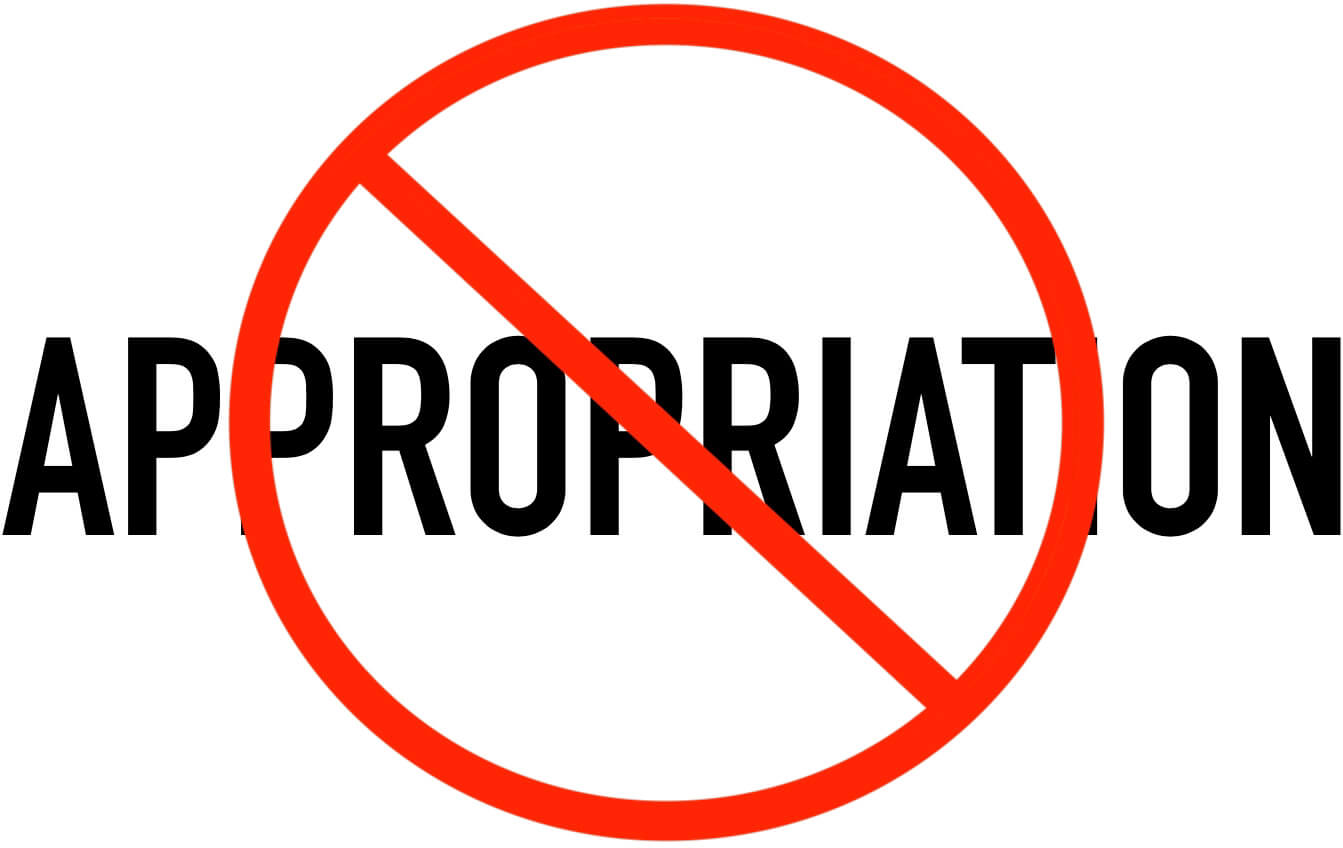 Indigenous Appropriation News: A newly introduced bill in the Nebraska state legislature would incentivize schools to scrap their Native American team identities by providing $200,000 per school to cover redesign costs (from Brett Baker).

Baseball News: New uni set this season for Houston Baptist (from Ignacio Salazar). … Yesterday's Ticker noted that the Yankees are retiring No. 21 for Paul O'Neill. This article discusses how this move will remove O'Neill from the interesting group of players whose numbers are unofficially retired — i.e., still technically available but not issued.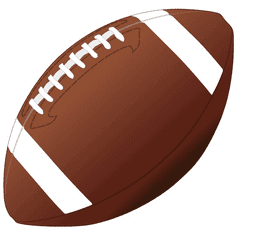 Football News: Former Bengals QB Boomer Esiason has been reunited with his 1994 Pro Bowl jersey (from Steve Dodell). … Lane Tech High School in Chicago is renaming its field after Hall of Famer and Lane alum Fritz Pollard (from Kary Klismet). … Cowboys QB Dak Prescott's girlfriend had a custom jacket made from parts of one of his jerseys (from Chuck Church).

Hockey News: The Caps gave coach Peter Laviolette a commemorative stick yesterday to mark his 700th career coaching win (thanks, Jamie). … New logo set for the NHL Global Series (thanks, Brinke).

Basketball News: Interesting interview with sportswriter Jeff Pearlman about the upcoming HBO treatment of his book on the Showtime-era Lakers. Key quote from Pearlman: "Early on I got a good feeling [about HBO]. Someone called me and asked 'Do you know what material was used on the summer league uniforms that Magic Johnson wore back in '79? Do you have any pictures of those uniforms? We really want to get it right.' I remember going to the set, and they recreated the 1979 NBA basketballs. They actually remade the balls using the same material. You could tell these guys were serious" (from Matthew Edwards). … Interesting detail regarding one of the new NBA leaks: The Blazers' new City design is apparently based on the carpeting at Portland International Airport, which has received lots of attention over the years (from Tom O'Grady). … Really good Reddit thread on the explosion of ads during NBA telecasts (from Kyle Campbell). … Indiana men's will wear this "Honoring Black Excellence" uniform tonight (from Darrell Frazier).

Soccer News: Reader Josh Readshaw has assessed all the newly released MLS shirts. … The rest of these are from Kary Klismet: Senegal has opened its new national stadium. … Chelsea will be allowed to wear the FIFA Club World Cup badge on its Premier League jerseys for the remainder of the season. … New kits for San Antonio FC of the USL Championship.

Grab Bag: Syracuse retired women's lacrosse player Katie Rowan Thomson's No. 21 last weekend (from Michael Hochman). … The rest of these are from Kary Klismet: There's a new African American Sports Hall of Fame in Lexington, Ky. … The Alfa Romeo F1 team ran its car with a camouflage livery during test runs, ahead of the official 2022 livery unveiling this weekend. … The logo for the 78th U.S. Women's Open golf tourney, slated to take place at Pebble Beach in 2023, has been unveiled.
• • • • •
I'm seeing my mom today, so I'll be a bit slower than usual to respond to emails. Thanks in advance for your patience. — Paul