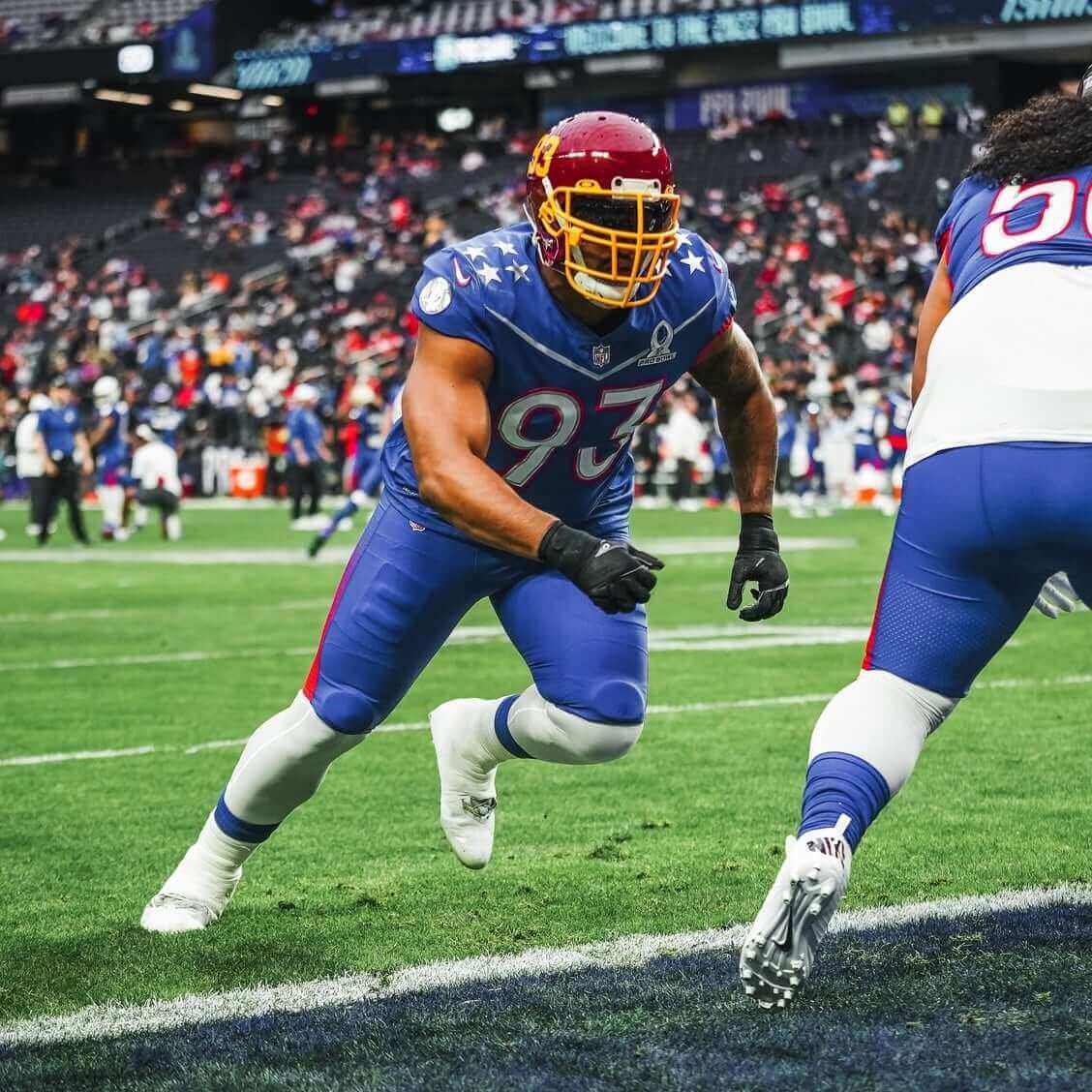 Click to enlarge
Good morning! The world's most pointless "football game," the Pro Bowl, took place yesterday. In case you had something more worthwhile to do, like tweezing your nose hairs or sleeping through the entire day, here's a news flash you might have missed: There was actually a genuinely interesting uni-related issue in the Pro Bowl. Really!
And here it is: The newly renamed Washington Commanders had two players in the game — offensive lineman Brandon Scherff and defensive lineman Jonathan Allen. I couldn't find any photos of Scherff, but Allen wore his now-obsolete Washington Football Team helmet. This presumably marked the first time a Pro Bowl player (or, rather, two Pro Bowl players, assuming Scherff did the same thing that Allen did) wore the helmet of a team that no longer exists.
If you look again at the photo of Allen at the top of the page, you'll see that he had a silver-ized circular sleeve patch. At first I thought this was the new circular Commanders logo patch that appears on the left sleeve of the team's new black uniform. "Aha!," I thought. "They're mixing and matching the old helmet with the new team logo!"
But I was wrong. Wilson's (and presumably Scherff's) Pro Bowl sleeve patch was actually based on the WFT logo (click to enlarge):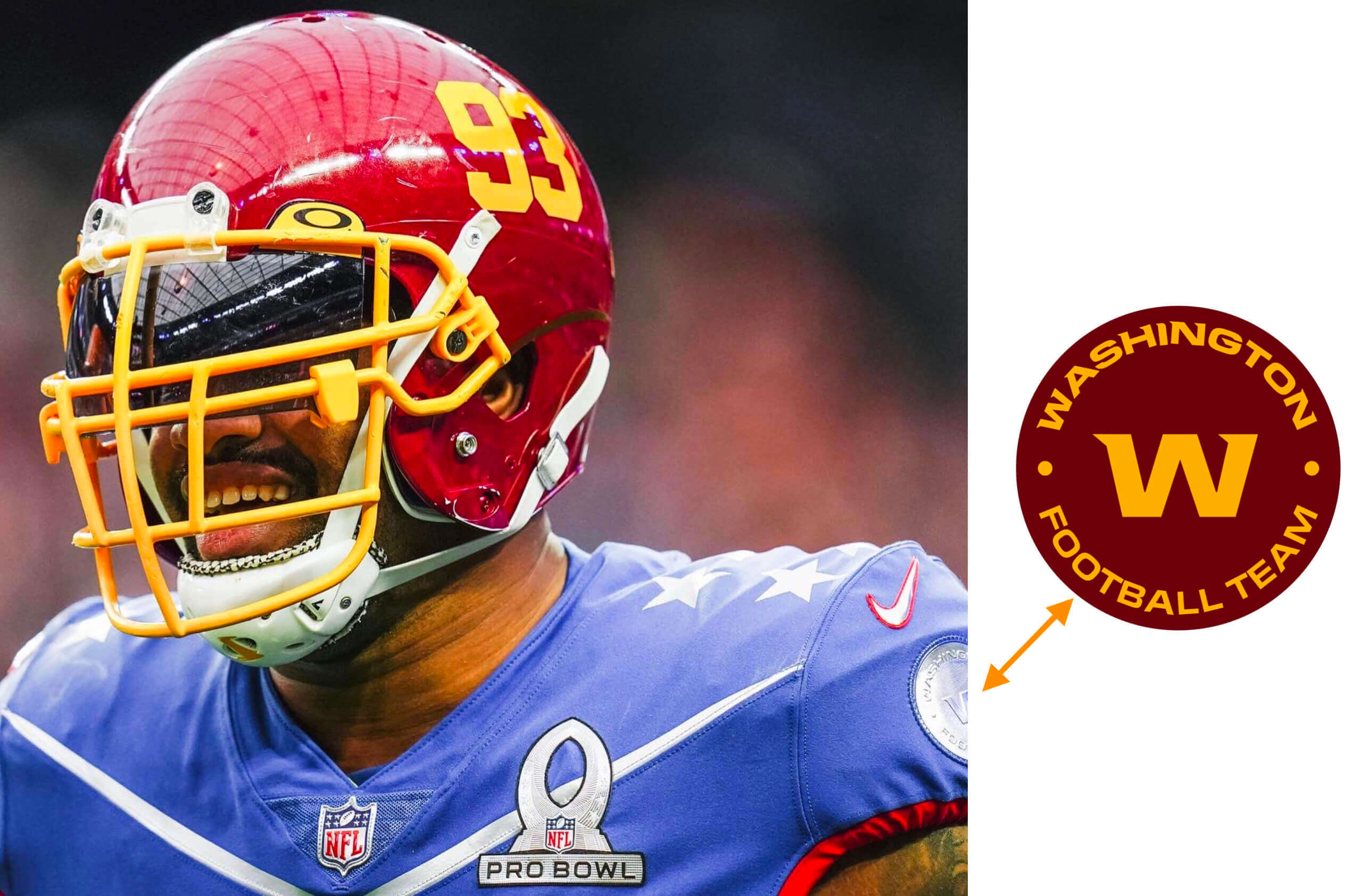 So Allen (and presumably Scherff) wore a helmet and a jersey representing a team that no longer exists.
On some level, this makes sense. The Pro Bowl is based on the players' performance in the 2021 season, and Allen (and Scherff) spent 2021 playing for the WFT, so of course that's who they'd represent.
But it's also really weird to have them repping a team identity that poofed out of existence just a few days ago. And wouldn't it have been cool to have the Commanders' helmet make its on-field debut right after the unveiling?
I've been trying to think of similar situations in other sports. The closest I could come up with — it's not the same thing, but somewhat similar — is the odd case of MLB reliever Jeff Shaw in 1998. He started that season with the Reds and was chosen for the National League All-Star team. But three days before the game — after he had already been named to the N.L. roster — the Reds traded him to the Dodgers. He appeared in the All-Star Game in a Dodgers uni, so his first appearance as a Dodger wasn't even in a Dodgers game.
At least Shaw was traded within his own league. In 2014, Cubs pitcher Jeff Samardzija was selected to the National League All-Star team but then was traded to the A's. The change of leagues made him ineligible to pitch in the ASG. He appeared with the other National Leaguers during pregame introductions, wearing his National League BP jersey, even though he was technically an American Leaguer at that point.
But while the Shaw and Samardzija situations are interesting, they're not quite the same as yesterday's WFT/Commanders conundrum. Of course, we wouldn't even be having this discussion if the Commanders' unveiling had taken place a few days after the Pro Bowl, instead of a few days prior to it. In any case, at least now we know who were the final two players to wear a WFT helmet — at least until the Commanders revive it as a throwback, which seems like something they'll have to do eventually, right?
Meanwhile, one other Pro Bowl note: Bills wide receiver Stefon Diggs somehow ended up wearing a practice T-shirt with a Saints logo on the sleeve:
.@stefondiggs needs answers 😂 … who did this?!? ⚜️ pic.twitter.com/vj2zwYNyYY

— KimberlEY A. Martin (@ByKimberleyA) February 5, 2022
(My thanks to our own Brinke Guthrie for bringing Allen's helmet to my attention.)
• • • • •
• • • • •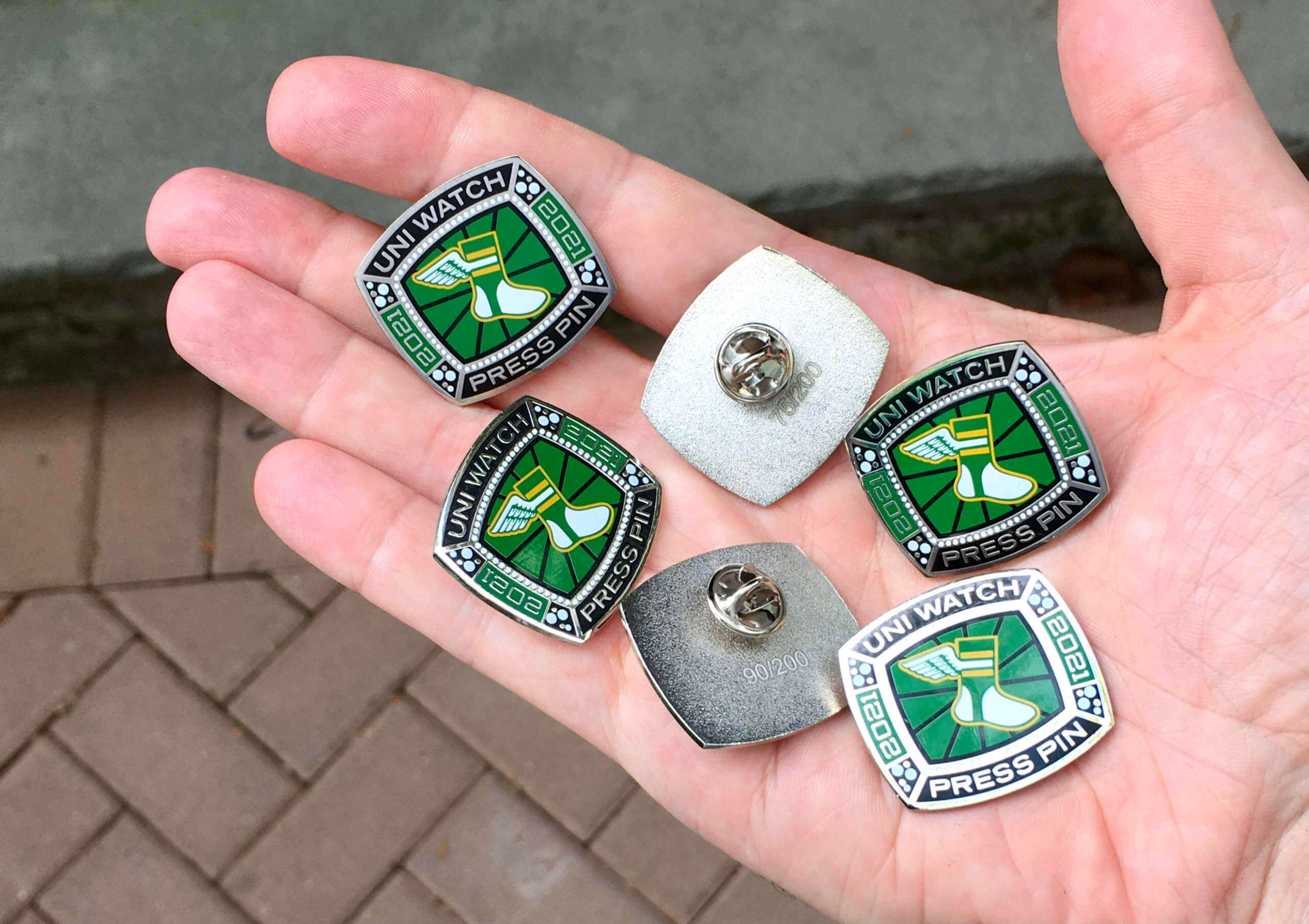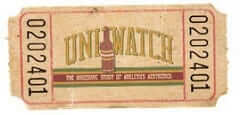 ITEM! Press Pin raffle: Reader Frank Seitz somehow ended up with two of our 2021 Press Pins and has generously offered to let me raffle off one of them, so that's what we're going to to today.
This will be a one-day raffle. USA mailing addresses only. To enter, send an email with your mailing address to the raffle in-box by 8pm Eastern tonight. One entry per person. I'll announce the winner tomorrow. Big thanks to Frank for doing this!
• • • • •
• • • • •
The Ticker
By Jamie Rathjen

Baseball News: The Triple-A Worcester Red Sox plan to wear jerseys with the team name rendered in American Sign Language next season (from Kevin Rice).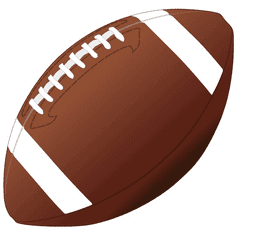 Football News: Have you ever wanted to know the result of every Super Bowl coin toss? The blog Impersonal Finances has you covered. … Ohio State is apparently getting ready to unveil a fan-created field design.

Basketball News: At least one Nuggets player, PF Aaron Gordon, wore a warm-up shirt in support of teammate Nikola Jokić's MVP candidacy (from Alan Baca). … Left over from Saturday: The Rutgers men's team wore Black History Month-themed jerseys (from Michael Romero). … Women's college teams that wore pink or pink accents included Boston College, Iowa, and both North Carolina and Miami (Fla.) (from James Gilbert), Oklahoma, and Virginia. … Ohio State men's G Meechie Johnson was wearing a plastic face mask with an extra part over his mouth yesterday (from Jeremy Brahm). … NBA numerologist Etienne Catalan has some more new and changed player numbers. … The boys' team at Capital HS in Charleston, W.Va., wears jerseys with a strong Bullets/Wizards influence (from @joshuaexline).

Soccer News: Tottenham Hotspur's teams wore Lunar New Year-themed warm-up shirts over the weekend. Both games were against Brighton and Hove Albion, which makes it more obvious than it otherwise would be that Brighton wore different combos for both. … In Germany, VfB Stuttgart wore a message on Saturday saying "Every person counts, no matter on what pitch" and a rainbow-logoed captain's armband as part of the annual commemoration of the liberation of Auschwitz. … After the controversy over Scottish club Raith Rovers' signing of striker/rapist David Goodwillie last week, the men's team lost both of their shirt ads to the women's team after this season, even though the club has since U-turned on the signing. The women's team also renamed themselves "McDermid Ladies" after author Val McDermid, who is one of said shirt advertisers. Reader Trevor Williams found this picture of the team's new shirts, with a "Z" patch, for "zero tolerance," in place of a crest — the team said they would remove the Raith Rovers crest.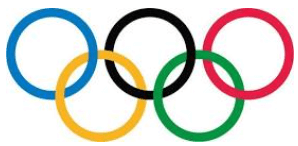 Olympics News: During the U.S./Switzerland mixed doubles curling match, broadcasters mentioned that a team's light or dark uniform color is supposed to correlate with the color of the team's curling rocks, but the U.S. superstitiously wants to wear light-colored shirts, regardless of their rock color (from Casey Paletz).

Grab Bag: The NLL's Colorado Mammoth wore purple-accented "Lacrosse Out Cancer" jerseys and helmets on Saturday (from Wade Heidt). … New kits for the U.K.'s Netball Superleague's Manchester Thunder. … Twitter-er @NasLeaf made a logo concept project replacing the "A" in the 2028 Summer Olympics logo with the logo of every Los Angeles men's and women's pro sports team, plus UCLA and NASCAR. … In a development that sounds like something out of The Onion, Nike is suing the online sneaker-resale marketplace StockX for selling unauthorized Nike sneaker NFTs (from Tom Turner).