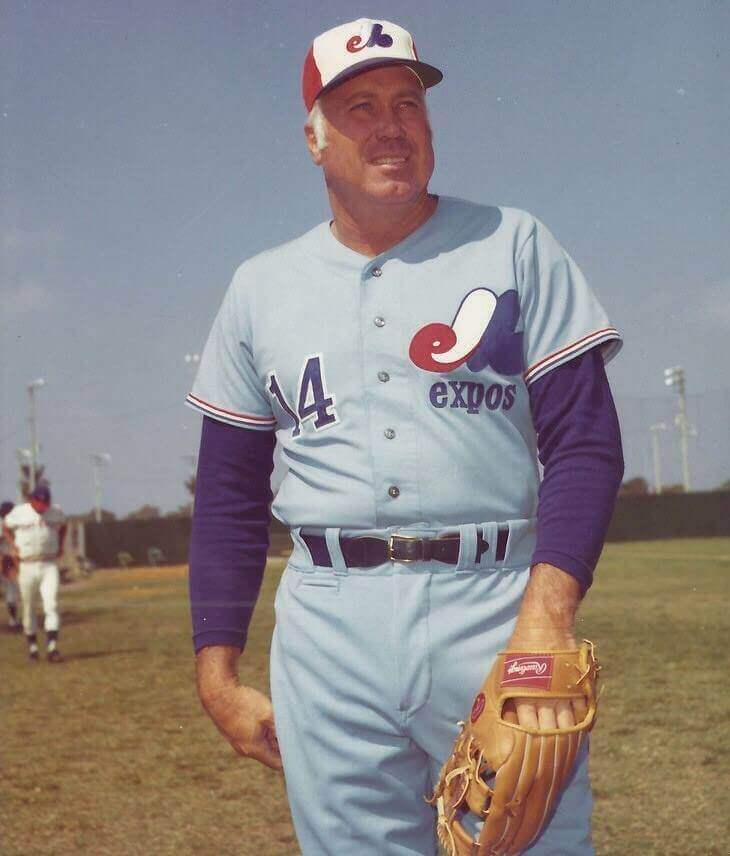 Click to enlarge
Hall of Famer Duke Snider is best known for his 16-year stint with the Dodgers — first in Brooklyn and then in Los Angeles. But he also had a 14-year association with the Expos, primarily as a broadcaster but also as a coach in the 1970s. He looks pretty sweet in those old Montreal powder blues, right?
Look closely at that photo, though: Snider appears to have had a little pocket just in front of his right hip. Interesting, right?
Judging from the backdrop, that photo was clearly taken during spring training. So was the pocket just a Grapefruit League thing? Nope — take a look at these next two pics. The first one was taken at Shea Stadium (that's Mets pitcher Jerry Koosman standing next to Snider), and the other is clearly from a big league ballpark (although I'm not sure which one):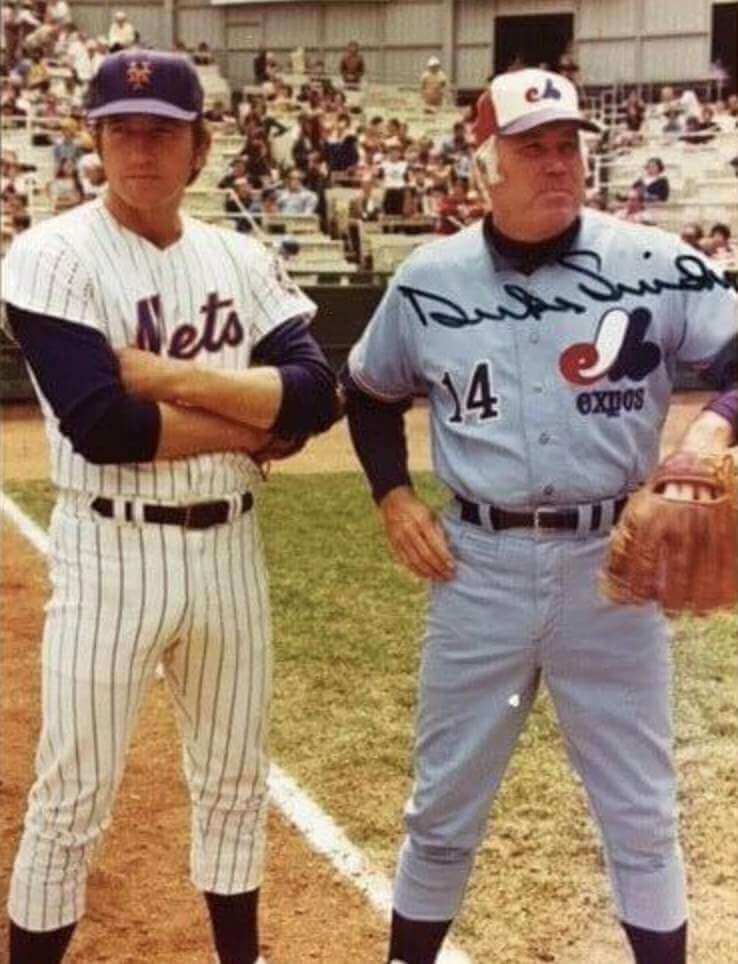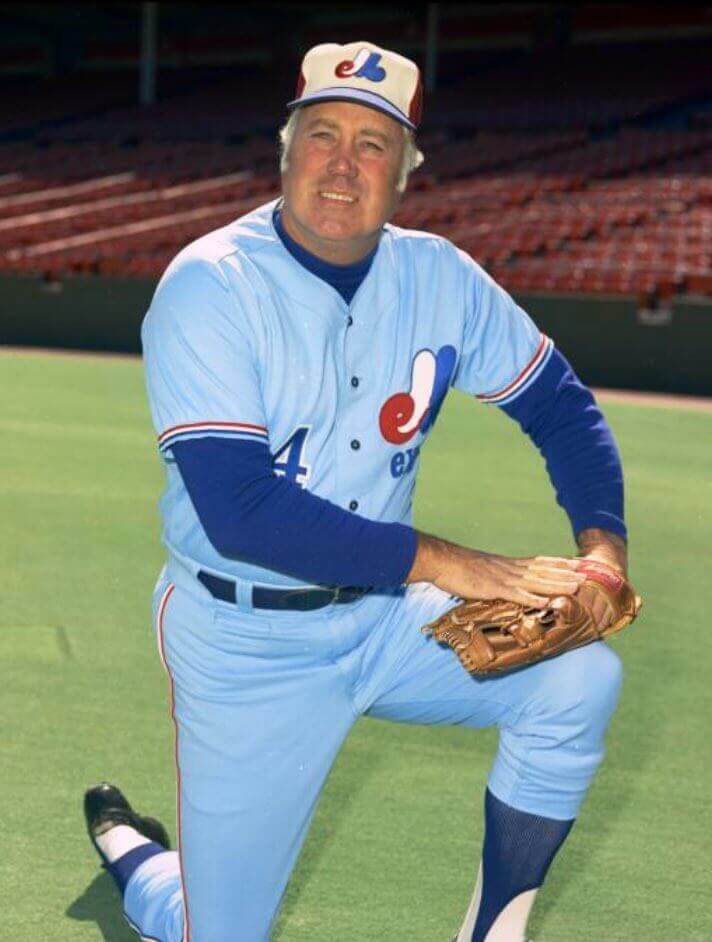 I also found a later photo from the Expos' racing-stripe period — and definitely from spring training — that shows Snider without the pocket: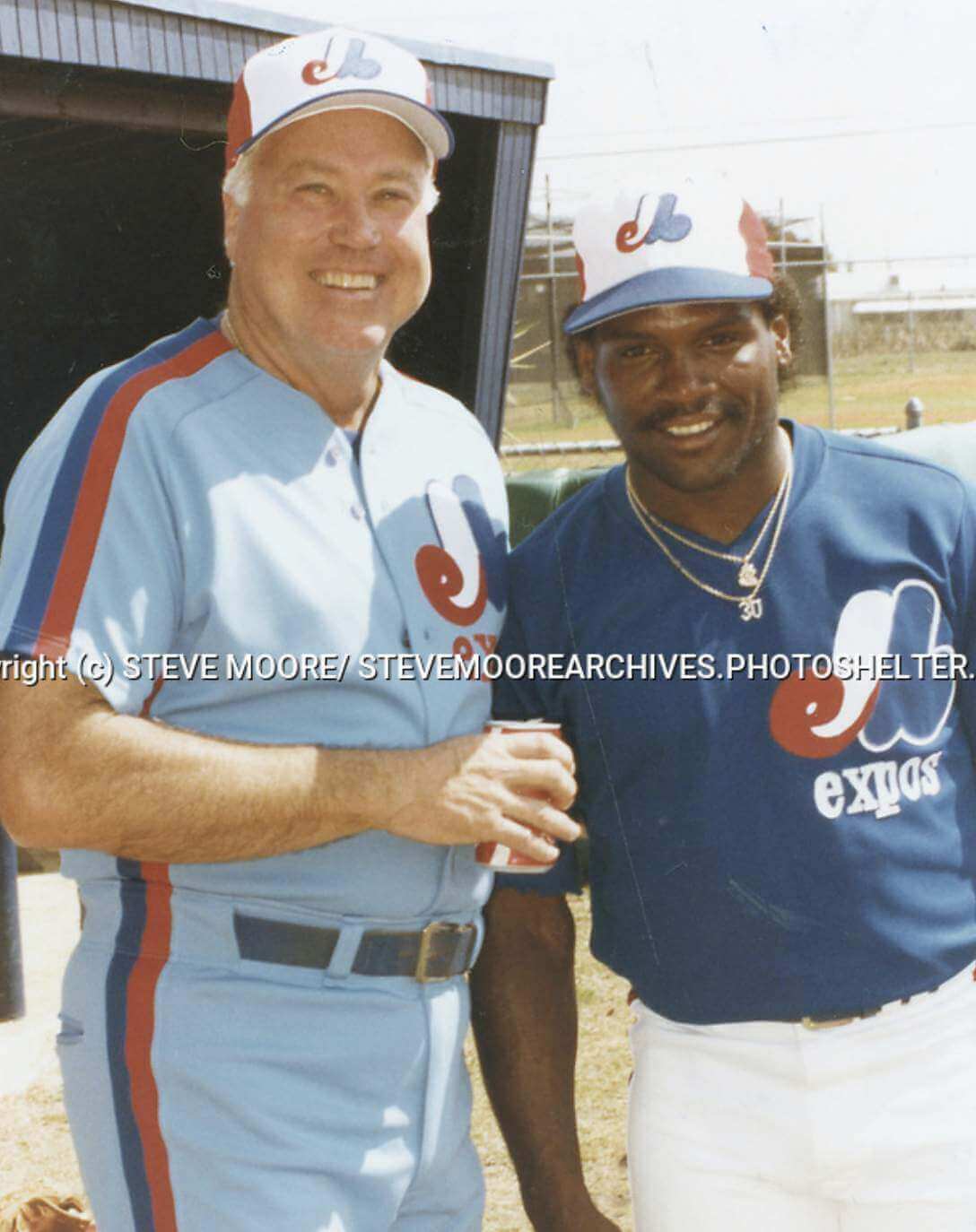 Ironically, that photo shows Snider standing alongside a young Tim Raines, who famously had some pocket-related issues of his own (although that was his back pocket, which every player has, not a custom-made front pocket like Snider apparently had).
This all leads to several questions. One at a time:
1. All of those photos show Snider in a road uniform. Did his home whites also have a pocket? I'm not sure, because the only pics I could find of Snider in a Montreal home uni don't show him below the waist. (If anyone has more definitive visual evidence regarding Snider's Montreal home whites, I'm all ears.)
2. Did Snider ever wear a pocket during his playing days? Nope — I think. I did find one photo of him from 1963, when he was with the Mets, that shows something that might be a pocket or might just be a fold/wrinkle/etc. in the fabric: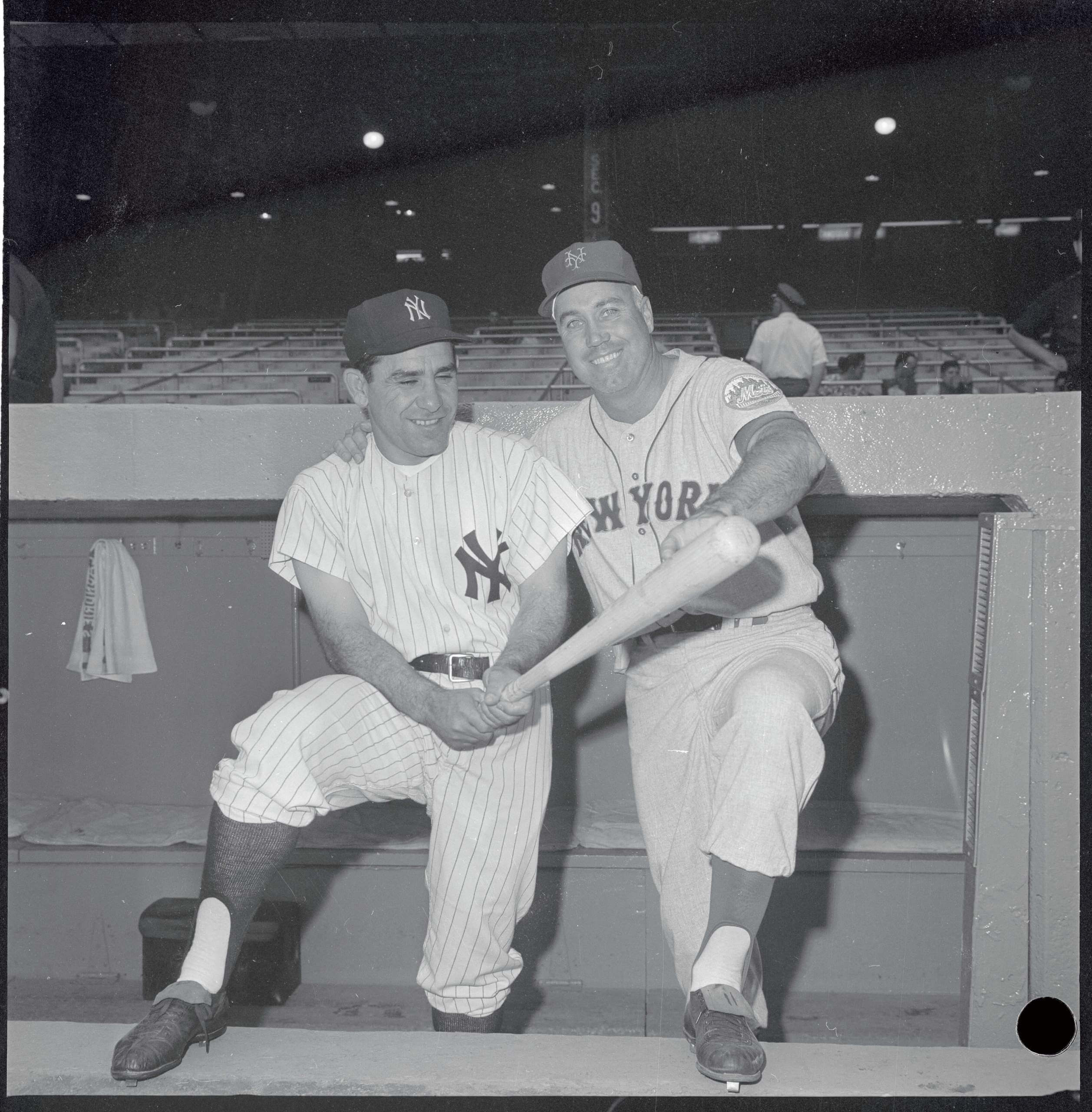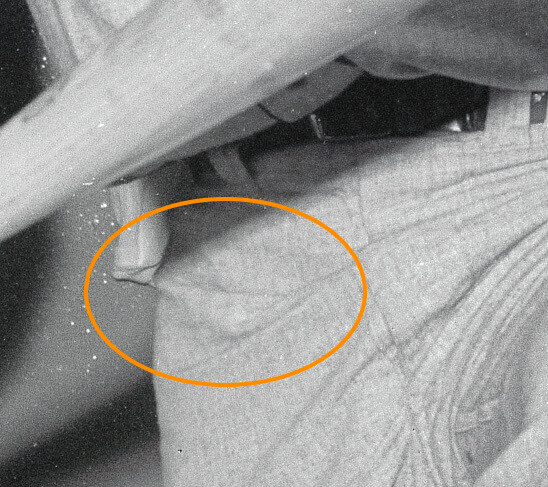 Aside from that possible instance, I couldn't find any pocket-inclusive photos of Snider from his playing days.
3. Has anyone else ever worn a pocket on his MLB pants? Off the top of my head, I can think of only one other example: Casey Stengel. As I documented in a 2019 Uni Watch post, he had pants pockets during his time managing the Yankees and Mets in the 1950s and '60s: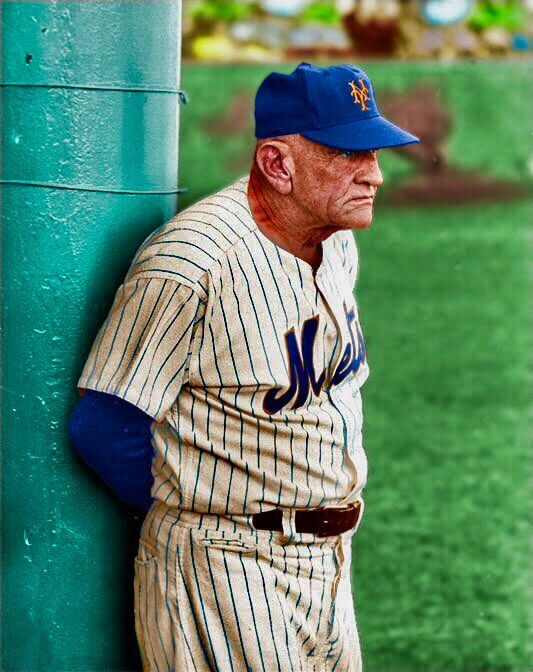 As I mentioned a minute ago, Snider was with the Mets in 1963 (the next-to-last season of his playing career). And who was his manager that season? Casey Stengel. Hmmmm.
4. What did Snider keep in his pocket? Maybe a stopwatch? Sunglasses? An asthma inhaler? And whatever he kept there, why couldn't he have kept it in his pants' back pockets?
———
Exciting update: I wrote most of this entry about a month ago and was saving it as an evergreen. But then a few days ago, I came across this 1976 photo of Expos pitcher Clay Kirby: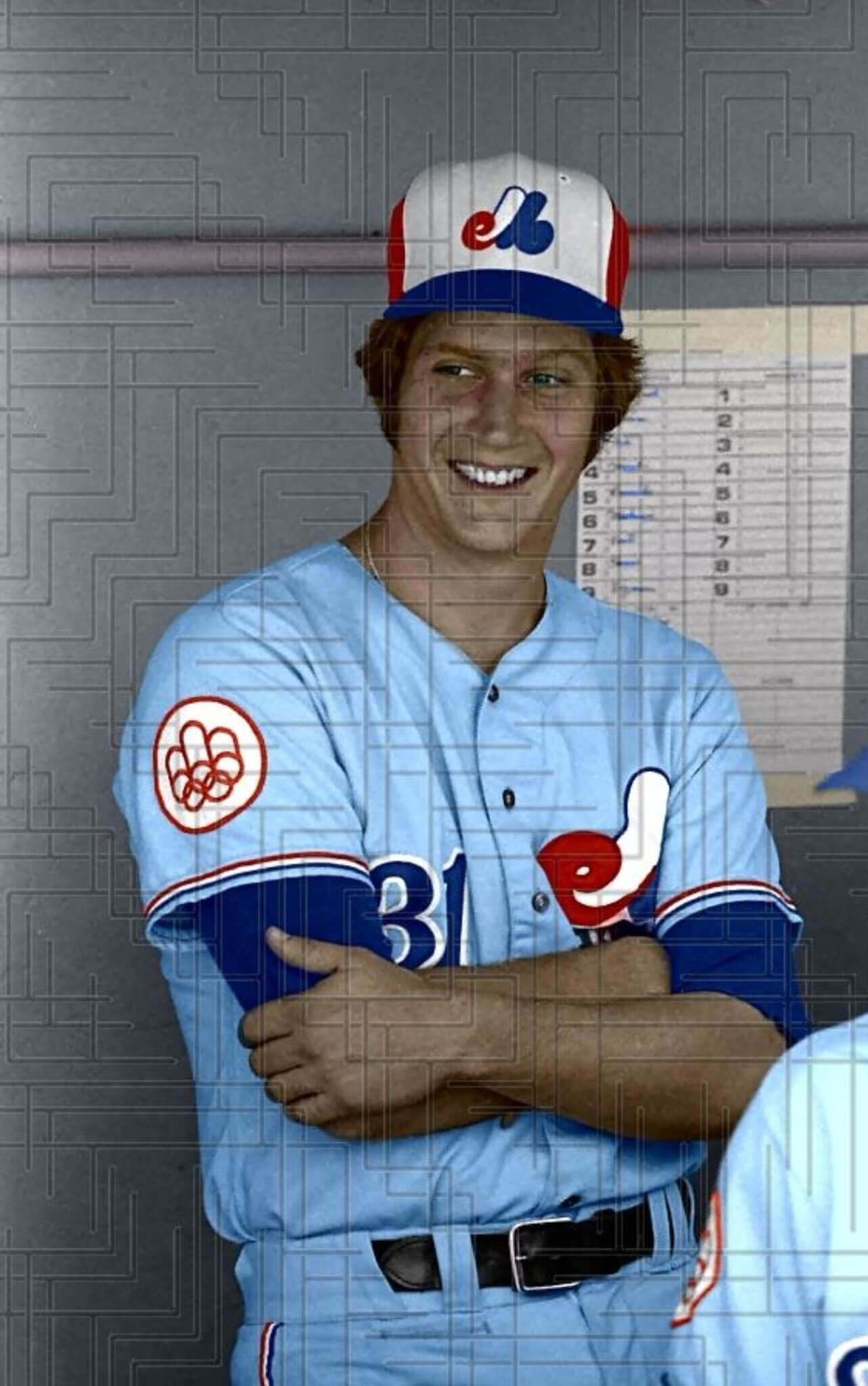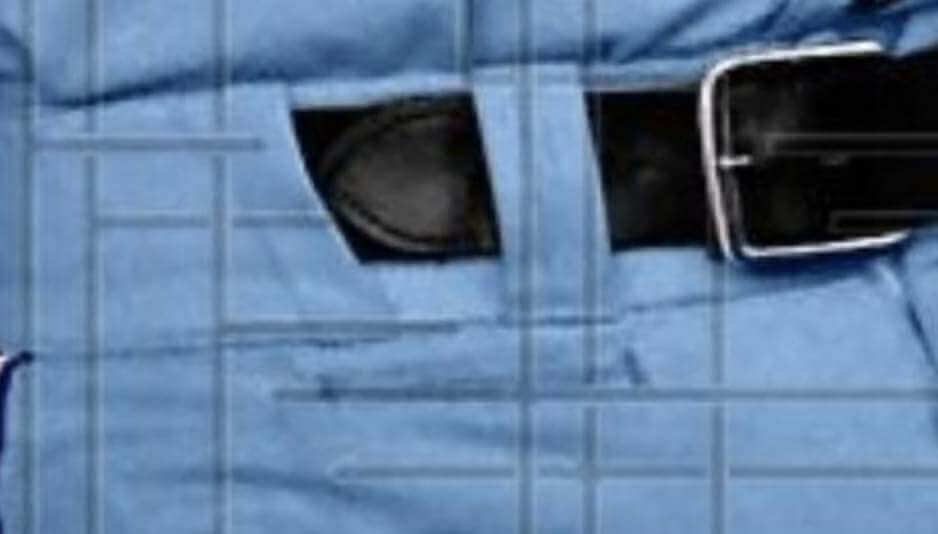 Despite the overlaid watermark, it's clear that Kirby had the exact same kind of pocket that Snider had! Unfortunately, Kirby was with Montreal for only one season, and this is the only pants-inclusive photo of him I could find from that year.
This raises more questions:
1. Again, we have another example of the pocket appearing on the road pants. Was the pocket strictly a road thing?
2. Is it possible that Kirby was wearing a pair of Snider's pants? Kirby was a skinny fella — 6'3″, 175 — while Snider was 6'0″, 179 in his playing days and had probably filled out a bit by the time he was coaching for the 'Spos. All of which is to say that it's unlikely Kirby would have worn Duke's britches, which suggests that the Expos probably had multiple pairs of pocket-inclusive pants.
3. Most importantly, now that we know that this was not a Snider-specific thing, are there any other Expos who wore the pocket? We must find out!
(Big thanks to Twitter-er @JDaniel2033 for sending me down this rabbit hole, and to @Easy_To_Slip for the Clay Kirby photo.)
• • • • •
• • • • •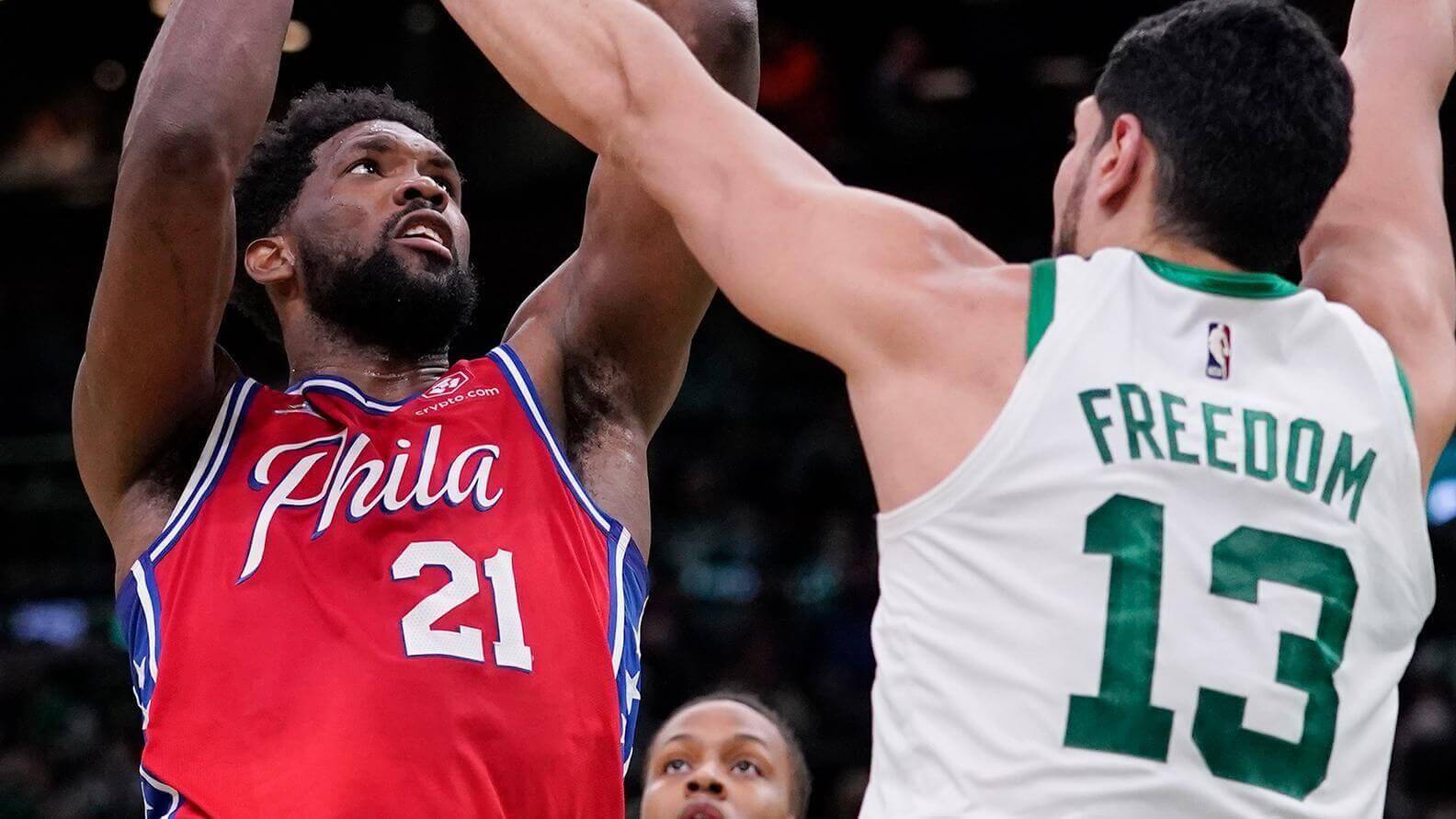 Does Elton John know about this? Last night's Sixers/Celtics game resulted in a fun uniform juxtaposition between Philly's Joel Embiid and Boston's Enes Freedom.
This photo joins the pantheon of other fun jersey juxtapositions, many of which are shown here. Plus here's another one of my favorites.
(Big thanks to Dan Matthews for this one.)
• • • • •
• • • • •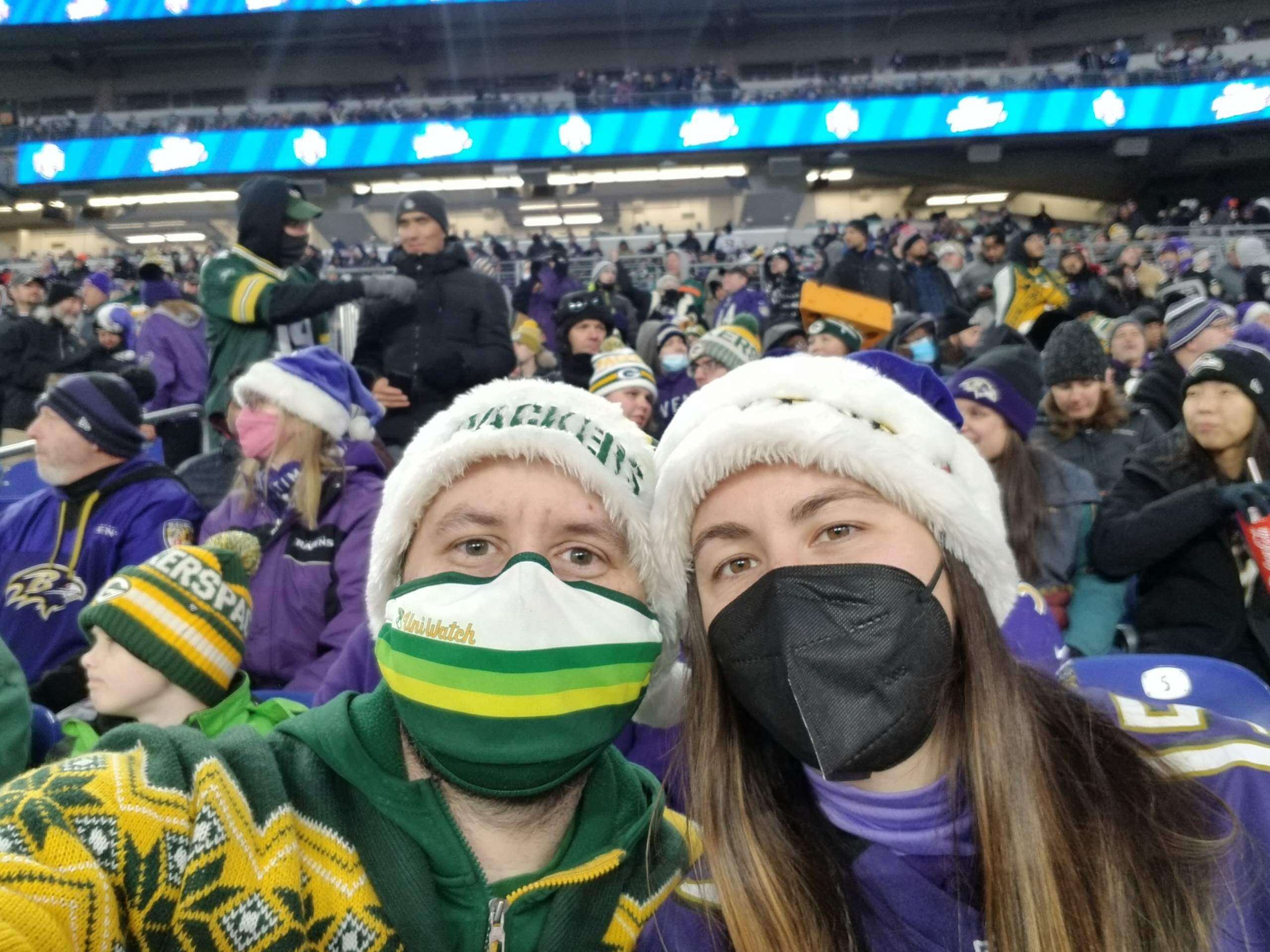 Click to enlarge
The right mask for the right team: Reader Andrew Greenwood wore his Uni Watch mask to Sunday's Packers/Ravens game in Baltimore, where the mask accessorized well with his Green Bay apparel.
Despite being badly outnumbered by purple-clad Ravens fans (including his wife, Christina, shown above), Andrew gamely repped the Packers and Uni Watch: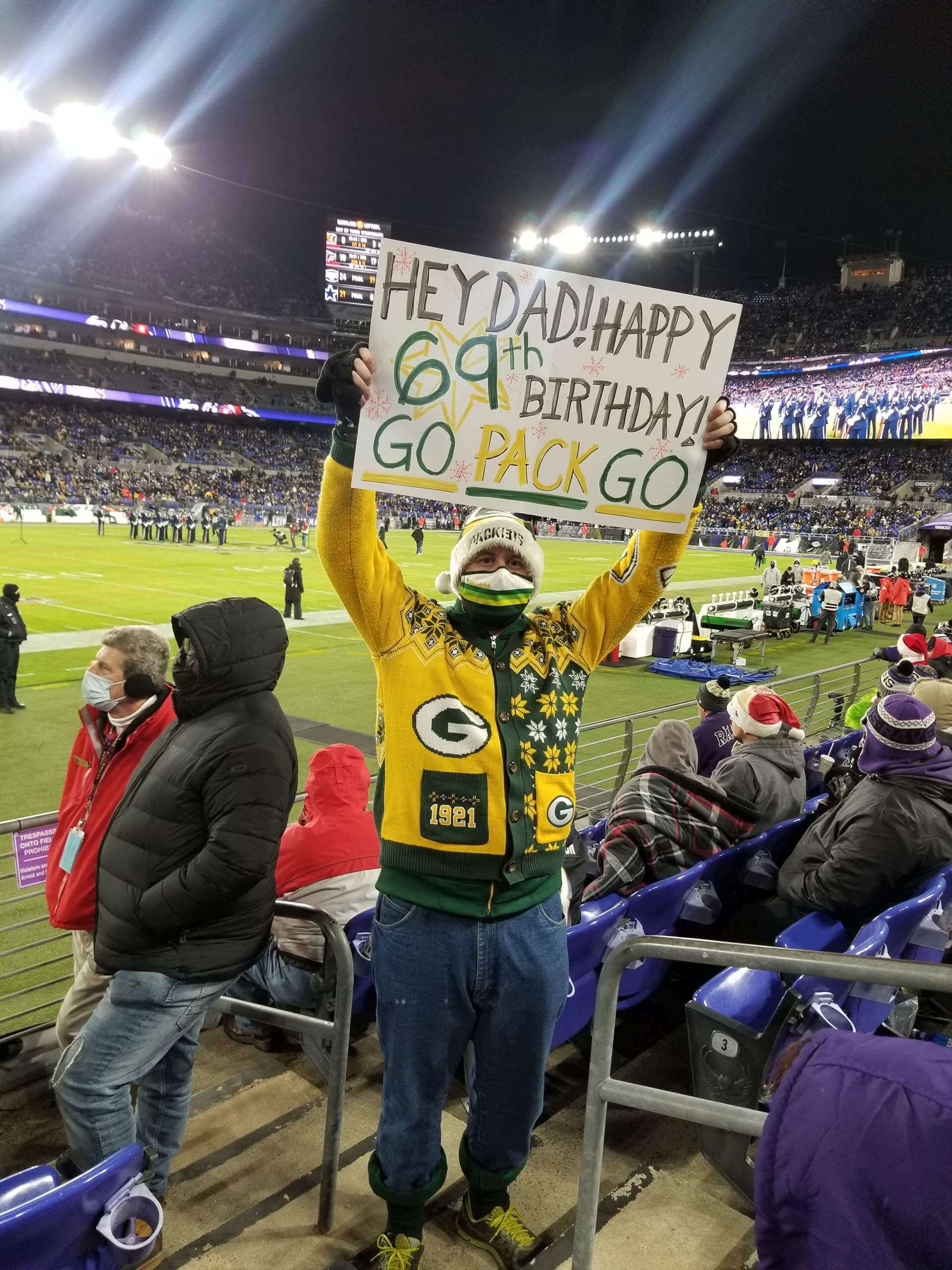 Looking good, Andrew — thanks for sharing!
• • • • •
• • • • •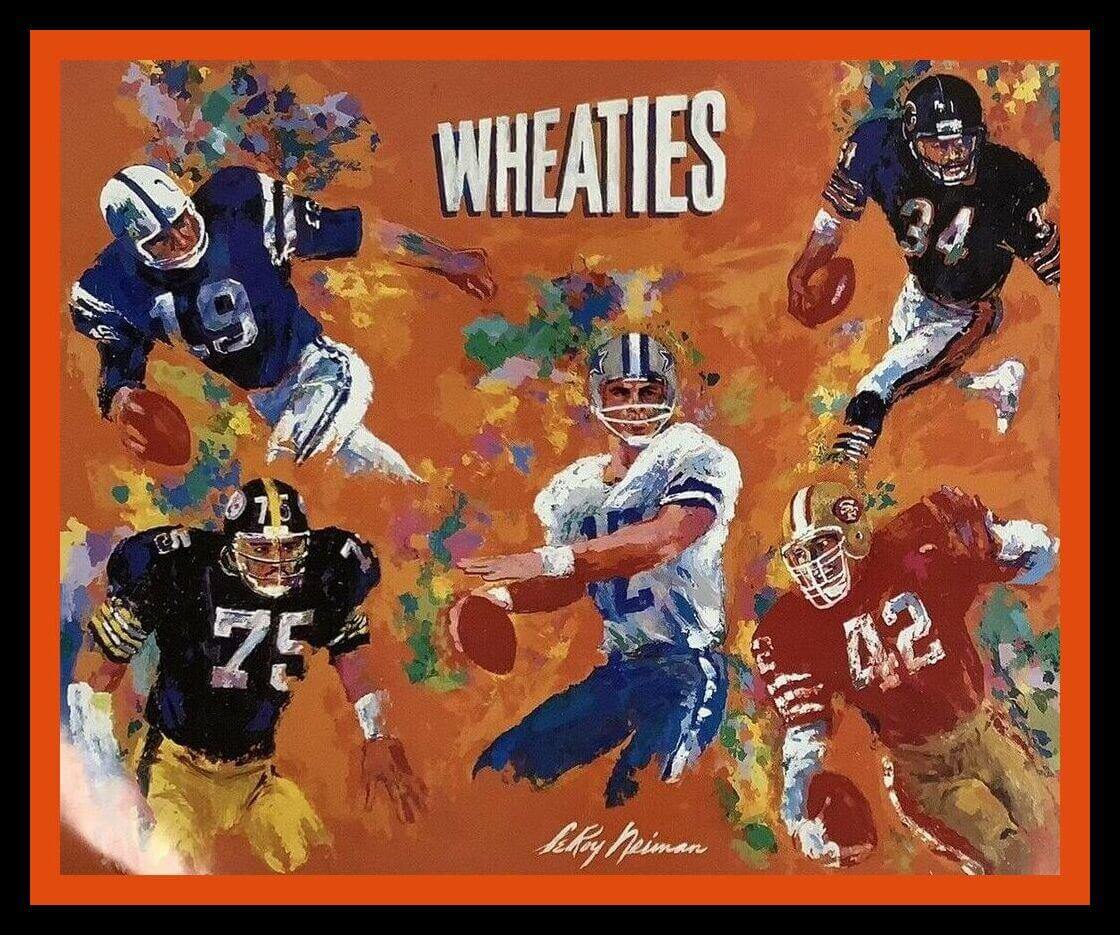 Click to enlarge
Collector's Corner
Follow @brinkeguthrie    
We're headed into Christmas week and starting off with this 1997 Wheaties promo poster by LeRoy Neiman. That is some tremendous art, featuring NFL stars Johnny Unitas, Joe Greene, Roger Staubach, Ronnie Lott, and Walter Payton. Just one left, so move fast!
Now for the rest of this week's picks:
• This is how the Dallas Cowboys used to look (and how they should still look now): All the colors all match (imagine that) on this 1984 Mel Renfro print by the great Merv Corning.
• I have seen this late-1960s New Orleans Saints poster for years, and I just now realized that it must be famed trumpeter Al Hirt in that circle on the chest.
• One more poster here: This is a Busch beer promo item for St. Louis (football) Cardinals Hall of Famers.
• I'm not sure why one of the players shown on the box of this basketball board game has the letter "L" on his jersey instead of a number, but it's still a cool design.
• Speaking of board games: The box top of this 1940s Milton Bradley baseball marble board game reminded me of this Charlie Brown cartoon.
• Back in the day, the Cincinnati Reds used to hold "Farmer's Night" at Riverfront Stadium, with players milking cows! Here's a promo button for the 1977 edition of that promotion, with their Running Man mascot character wearing overalls and holding a farmer's pitchfork.
• Luv Ya Blue! Here we have a 1970s Houston Oilers golf bag. 
• Say it with me: "The thrill of victory, and the agony of defeat." You'll want to intone those timeless words while enjoying the nice artwork on this 1970s ABC Wide World of Sports serving tray, featuring UCLA's Bill Walton and tennis pro John Newcombe, among others.
• Here's a 1950 cardboard Coca-Cola ad sign featuring Red Grange, an "all-time football favorite."
• And finally, since I have it on good authority that Santa has one of these for me this coming Saturday morning; Corgi has done a great job on this re-release of their 1960s James Bond No. 261 Goldfinger Aston Martin DB5, complete with the vintage fold-out packaging.
From the entire staff of Collector's Corner (which is, um, me!), have a very Merry Christmas!
• • • • •
• • • • •
ITEM! Membership update: I have a pretty good feel for uniform fonts — it comes with the job, right? — but there are certain numerals that still surprise me whenever they come up on a membership card, like the "1" that the Phillies used to use (as seen at right on Jason D'Agostino's new card, one of several new designs that have been added to the membership card gallery). I mean look at that huge serif — it's like Cyrano's nose! But sure enough, that's really how it looked on the field. For some reason it didn't make much of an impression on me back in the day, but it always does when it shows up on a membership card.
Ordering a membership card is a good way to support Uni Watch, and fun to boot. And remember, a Uni Watch membership card entitles you to a 15% discount on any of the merchandise in the Uni Watch, Uni Rock, and Naming Wrongs shops. (If you're an existing member and would like to have the discount code, email me and I'll hook you up.)
As always, you can sign up for your own custom-designed card here, you can see all the cards we've designed so far here (now more than 3,200 of them!), and you can see how we produce the cards here.
• • • • •
• • • • •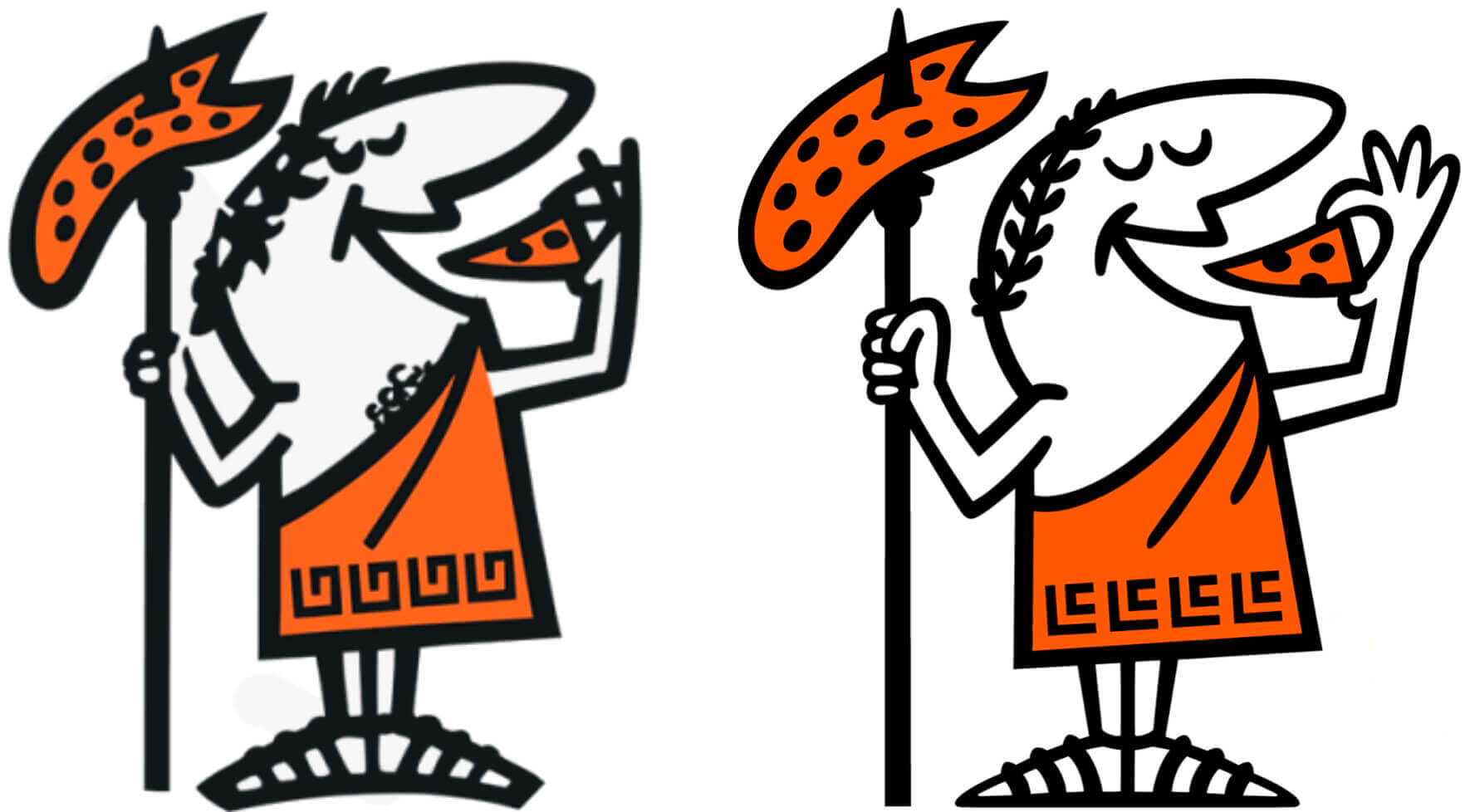 Meanwhile, in non-sports news: I'm not sure if I never noticed or if I once knew and have since forgotten, but when Little Caesars updated their logo mascot in 2017 (old version on left, new on right), they changed the little meander design on his toga to a little "LC" pattern. That's pretty good! (Plus it gives me an excuse to say meander, which is always a good thing.)
(My thanks to Taha Jamil for this one.)
• • • • •
• • • • •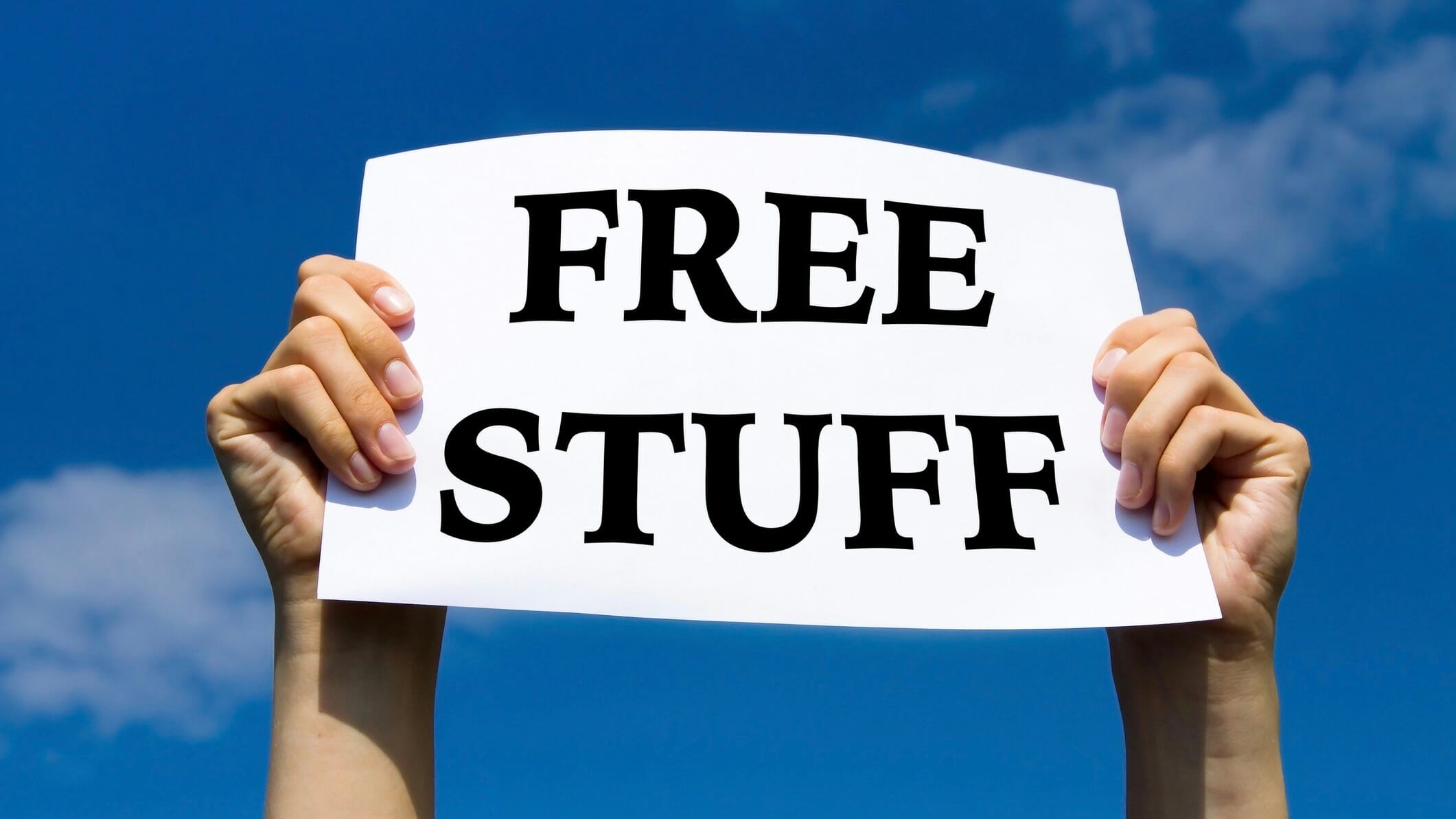 Year-end raffle reminder: In case you missed it last Thursday, Uni Watch's annual year-end raffle, featuring all sorts of cool stuff I'm giving away (including several one-of-a-kind prototypes for Uni Watch products I decided not to put into full production), is now in full swing. Full details here.
• • • • •
• • • • •
The Ticker
By Alex Hider

Baseball News: Jerry Reuss's 1989 Fleer card shows him swinging a bat, even though he was playing at the time for the White Sox and thus would never have a plate appearance (from Trevor Williams). … Omaha's College World Series stadium has a new advertised name (from @SteveinLC and @BurnerGSmith). … Fun fact: Infant-sized MLB caps come without squatchees, because the little button could be a choking hazard (from @odamakuley). … MLB.com's Twins beat reporter, Do Park, was a contestant on Jeopardy! yesterday and wrote the "O" in his name as a baseball (from Dan Cichalski).

NFL News: Raiders K Daniel Carlson was wearing spotted white Trusox that poked out just above his kicking shoes during yesterday's game (from @NFL_Journal). … Vikings WR Justin Jefferson was named to the Pro Bowl yesterday and warmed up for last night's game in one of Randy Moss's old Pro Bowl jerseys (from @Redsunhero). … According to the Panthers Uniform Tracker, Carolina has worn seven different uniform combinations so far in 2021. White-on-white is by far the most successful combo. … With the Ravens losing after forgoing a game-tying PAT and failing to convert a game-winning two-point conversion for the second time in three weeks, there's been a lot of online chatter about late-game two-point conversions. It turns out that the first time a team successfully converted such a two-point conversion was the Vikings in New Orleans in 2002 — which also marked the first and only time the Saints have ever worn gold jerseys in a game (from Moe Khan and @JayDSarkar). …De'Anthony Melton of the NBA's Memphis Grizzlies showed up to last night's game wearing a Grizzlies/Titans logo mashup cap (from Blake Toy).

College Football News: Kent State will wear yellow helmets, jerseys and pants in the Idaho Potato Bowl against Wyoming today (from Bill Walker). … Over at the Auburn Uniform Database, Clint Richardson has a preview about how the Tigers could dress for their upcoming bowl game. … Louisiana-Lafayette's equipment staff keeps track of the Ragin' Cajuns' win-loss record by flipping over the helmets of teams they've defeated (from Ben Whitehead).

Hockey News: We have two notes from Andreas Papadopoulos about the upcoming World Junior Championships, which will begin Sunday in Edmonton: Players of the Game during each matchup will get hand-painted hockey sticks created by Jason Carter, a local artist. … During that tournament, the Czech Republic has asked broadcasters that they be referred to as "Czechia." … New retro gear for Canucks G Thatcher Demko (from Wade Heidt).

Basketball News: We have two updates from NBA numerologist Etienne Catalan: Mavs SG Theo Pinson will wear No. 1, and Sixers PG Myles Powell will wear No 5. … Cross-listed from the NFL section: Grizzlies G De'Anthony Melton showed up to last night's game wearing a Grizzlies/Tennessee Titans logo mashup cap (from Blake Toy).

College Hoops: Duke is teasing a new uniform design ahead of Wednesday's matchup against Virginia Tech. It appears to be another "gothic" design (from Phil). … Apparently, during a 1983 game between Illinois and Kentucky, two referees called the game in jeans after being forced to fill in at the last second (from @MBDChicago).

Soccer News: Fourth-tier Japanese club Matsue City FC announced yesterday that they are changing their name to FC Kagura Shimane. next year. They also unveiled their new uniforms (from Jeremy Brahm). … New logo for Lesser Poland Soccer Federation, one of the lower-tiered leagues in Poland (from Ed Żelaski). …The next two items are from Trevor Williams: Puerto Rico has unveiled its 2021-22 home and away jerseys. … Barcelona MF Gavi has explained why he plays with his shoes untied. … Someone on Twitter used soccer jerseys to create a portrait of Santa. … NYCFC fans say some of the jerseys they recently ordered from Fanatics are arriving without a star above the team crest to mark the team's 2021 MLS championship (from Chris Plasencia).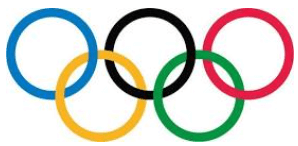 Olympics: Russia's hockey team is facing criticism after they wore Soviet Union throwback uniforms during a game on Sunday (from Kenn Tomasch and Phil).

Grab Bag: The NCAA recently wrapped up the 2021 volleyball postseason tournament. While 64 teams qualify, teams didn't start wearing NCAA Tourney patches until the Sweet 16 — compare this early-round matchup from eventual champ Wisconsin to the Finals match on Sunday (from John Marmet). … A golf apparel company is turning to pro skateboarder Eric Koston to be its next creative director (from John Cerone). … M&M's says it will no longer advertise on a NASCAR following the 2022 season (from Trevor Williams). … NASCAR driver Brad Keselowski's newest T-shirt design is, er, something (from David Firestone). … Also from David: This was all that was left of F1 driver Martin Donnelly's steering wheel and helmet after a horrific crash during the 1990 Spanish Grand Prix.