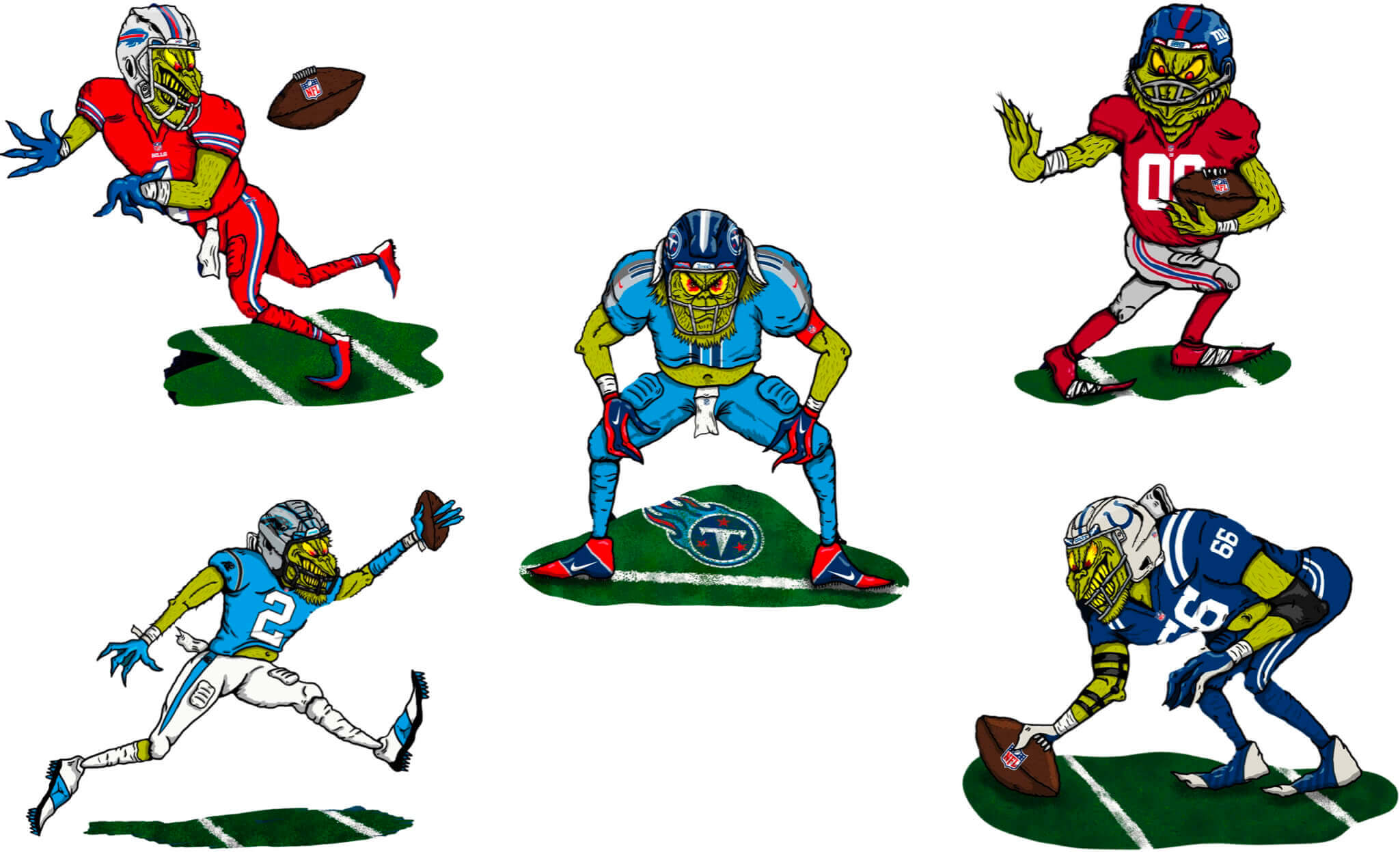 Click to enlarge
This week's Bulletin column is really fun: It's about my favorite uni-related creative project of recent months, which is a series of illustrations that show Dr. Seuss's Grinch character in various (mostly bad) NFL uni combos. You can read all about it, and see my interview with the guy who's behind it, over on Bulletin. Enjoy!
• • • • •
• • • • •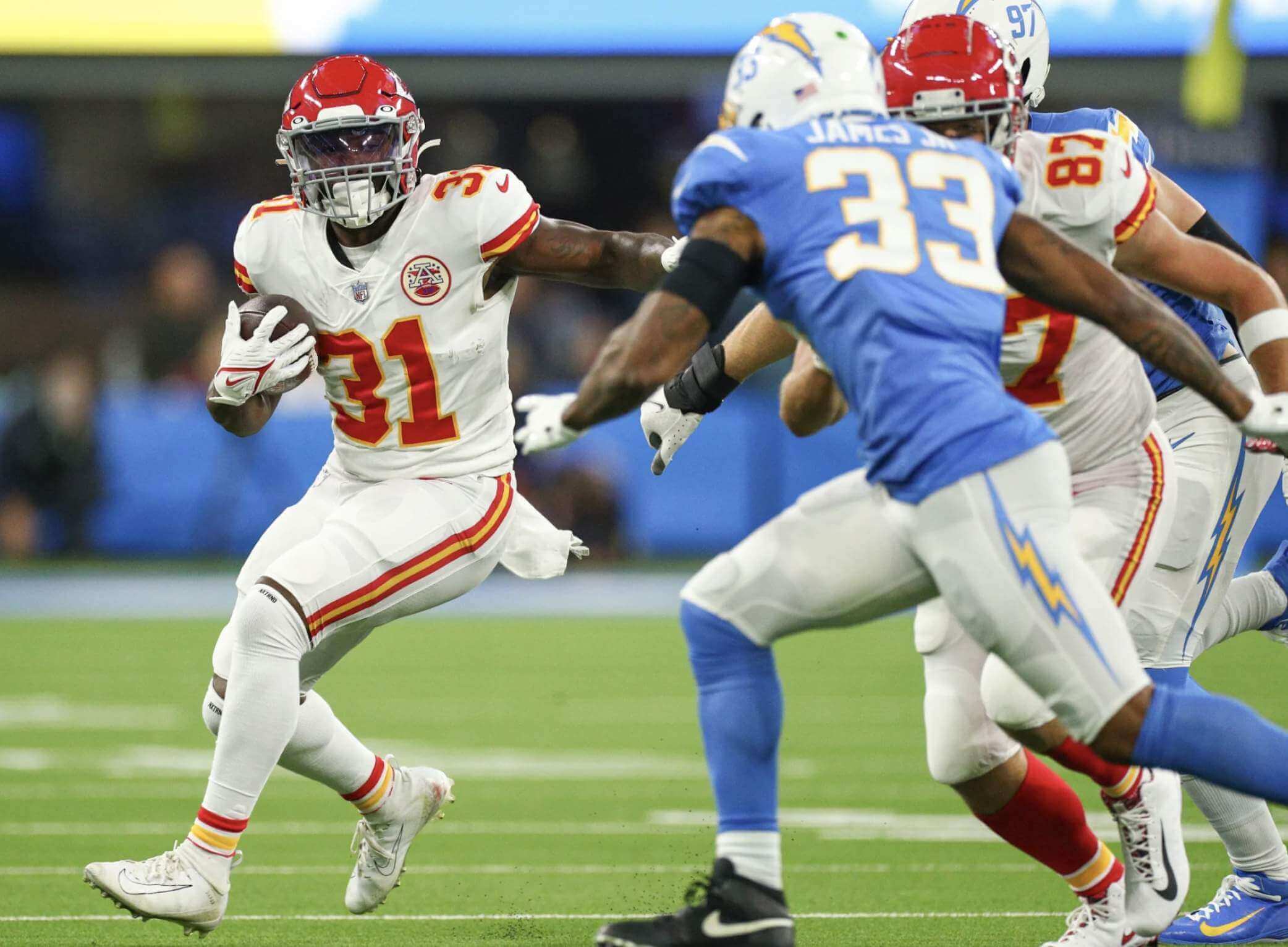 Click to enlarge
Throwback Thursday: In a surprise move, KC went white over white with retro grey facemasks (instead of their usual white) for last night's game against their fellow AFL alums the Chargers.
This isn't the first time KC has worn grey masks as a throwback gesture. They did it for their 2019 game against the Vikings, which was a rematch of Super Bowl IV.
But as Twitter-er @beelze_bubbles points out, this is the first time KC has ever worn white/white with grey masks in an NFL game. They joined the NFL in 1970 following the NFL/AFL merger and wore grey facemasks until 1974, when they switched to white masks. But according to the Gridiron Uniform Database, they never wore white jerseys with white pants in any of those early-1970s seasons. So last night's uni combo was an NFL first for them.
• • • • •
• • • • •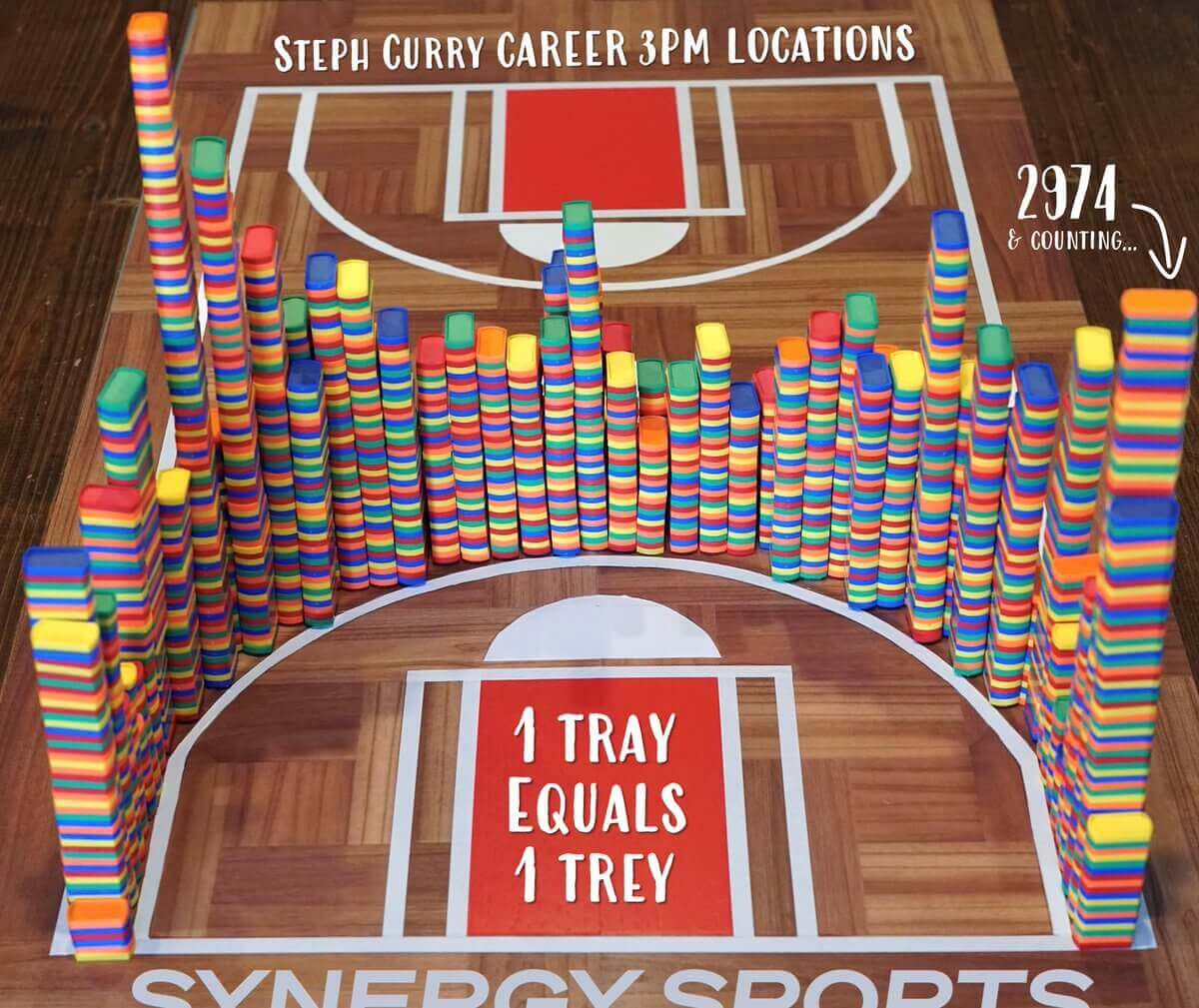 Click to enlarge
Trays for treys: Data visualizers are having fun with Golden State guard Steph Curry's new all-time record for three-pointers. My favorite is this one, which has lots of little trays (get it?) stacked up at the various spots on the court from which he's launched his successful long-range shots.
The assemblage looks arguably even more impressive from behind: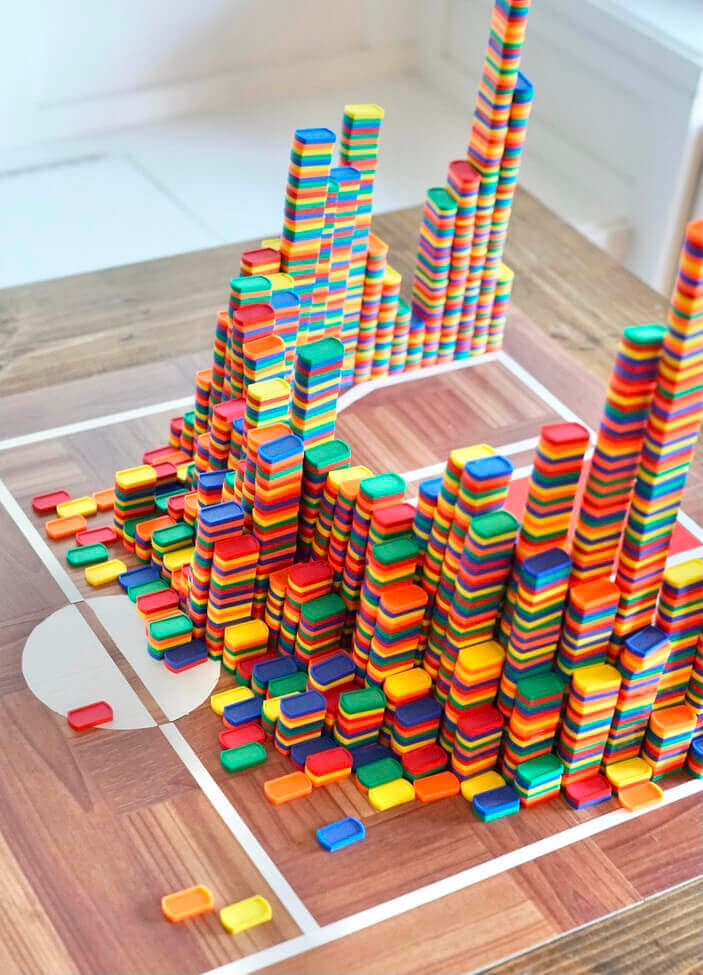 The same people who created that visualization have a few more fun infographics here.
I also like this animation (which has been all over social media during the past few days, so my apologies if you've seen it already):
2,974 pic.twitter.com/BYcMH1B76T

— Kirk Goldsberry (@kirkgoldsberry) December 15, 2021
And of course my man Greg Harvey (who I interviewed back in September) has weighed in with a bar chart race:
In celebration of @StephenCurry30 becoming the All-Time 3-Point leader in @nba history, here is a progressive timeline of the All-Time 3-Point leaders since the 1979-80 season.

Check out how different players move onto the graphic through different eras of the NBA! 📈🏀 pic.twitter.com/HrFyvLmQPP

— Greg Harvey (@BetweenTheNums) December 15, 2021
(My thanks to Trevor Williams and Marcus Hall for their contributions to this section.)
• • • • •
• • • • •
Happy holidays from the #Mets! 🎄☃️ pic.twitter.com/56HCaWRKHO

— New York Mets (@Mets) December 15, 2021
Uni Watch's highest rating: In yesterday's Ticker, I mentioned that the Mets holiday video shown above included a male snowman (yes, redundant, I know) wearing a woman's coat. I thought that was a pretty sharp observation, but Mets Police blogger Shannon Shark has subjected this video to a much deeper analysis — so deep that it includes this passage:
"Is it possible that Mr. Met Sr. cheated on Blonde Mrs. Met with his ex-girlfriend Redheaded Lady Met, and had a baby out of wedlock? A baby that would work for Jeff Wilpon in the 1990s?"
If you find that intriguing (and you should!), you'll want to check out Shannon's opus here. Required reading for Mets fans and highly recommended for everyone else.
• • • • •
• • • • •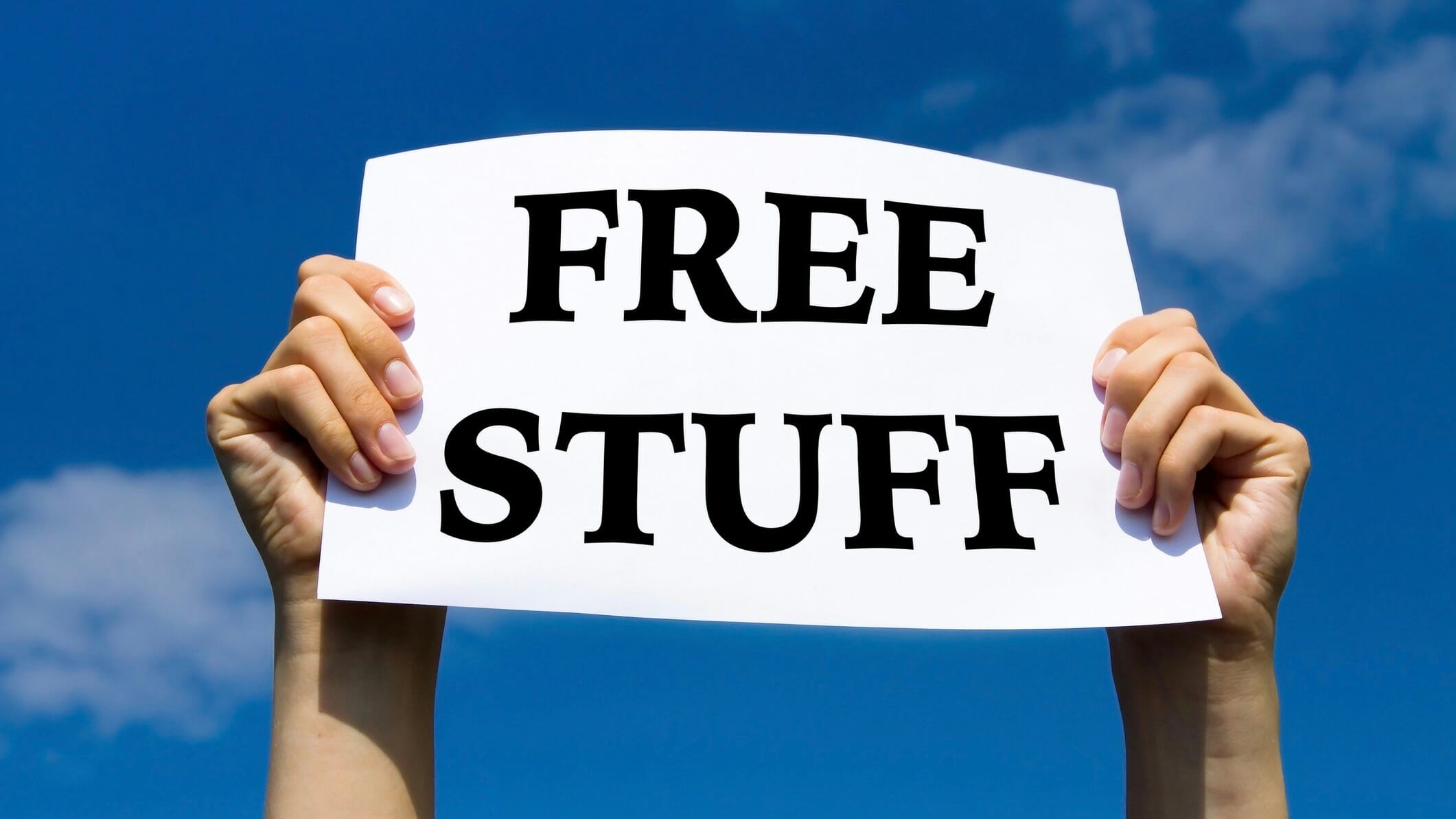 Year-end raffle reminder: In case you missed it on Thursday, Uni Watch's annual year-end raffle, with lots of great items that you can win, is now underway. Full details here.
• • • • •
• • • • •
The Ticker
By Anthony Emerson

NFL News: The Ravens will be going mono-purple this weekend (from Marcus Hall).



College/High School Football News: Here's a fun time-lapse video of the grounds crew getting Virginia's end zone ready for the Fenway Bowl. Our own Jamie Rathjen says the design "looks really weird because the letters are spread out as if to fit in the usual end zone's diamond pattern, but they didn't include the diamonds." … Tom Brady's new apparel line, creatively called "Brady," is signing name-and-image license deals with a handful of college football players (thanks, Brinke). … In 1957, Georgia traveled to Ann Arbor and played Michigan while wearing their home jerseys. I'm sure it looked great in person, but telling the teams apart was difficult in the days of black-and-white photography (from Brian Weingartz). … UCF has revealed their Gasparilla Bowl uni combo (from Timmy Donahue).

Hockey News: The Russian national team is wearing full Soviet throwbacks for the Channel One Cup (from multiple readers). … Not uni-related, but Tuesday night's Blues/Stars game featured goalies who are alumni of the same high school — Jake Oettinger of the Stars played for Lakeville North High School in Minnesota during the 2013-14 season, while the Blues' Charlie Lindgren played for Lakeville North in 2009-10 and 2010-11 (from Chris Bovitz). … It's rare to see goalie masks with more than one team's logo on them, but Marc-Andre Fleury's mask honoring his 500th career victory includes the logos of the Penguins, Blackhawks, and Golden Knights.

NBA News: The NBA posted a video with some players discussing the stories behind their uni numbers (from Marcus Hall). … Speaking of numbers, new Nets G Langston Galloway will wear No. 9, while new Pacers G/F Terry Taylor will wear No. 32 (from Etienne Catalan).

College/High School Hoops News: Tom Sawyer would be proud: Florida wants people to pay to be a locker room grunt, labeling it a "fan experience" (from Mike Chamernik). … Kentucky will wear a memorial patch for the victims of the tornadoes that impacted the state earlier this week (from @sveillance). … NC State went GFGS at home against Georgia yesterday (from James Gilbert).

Soccer News: The German TV series Tatort showed a Danish character wearing a Nicklas Bendtner Danish national team jersey, but with the Adidas logo covered by a Danish flag patch and the Adidas shoulder stripes replaced with solid red (thanks, Jamie). … Italian second division side US Cremonese wore ugly Christmas sweater kits a few days ago (from Trevor Williams). … British teams will be wearing their away kits on Boxing Day to bring attention to Britain's homelessness problem (from Rich Hindle).

Grab Bag: The Wall Street Journal has an article about how the Bass Pro Shops trucker hat became a fashion statement (from Jason Hillyer). … Fast food chain Wingstop's new uniforms are made out of recycled plastic (from John Cerone). … Las Vegas's McCarran International Airport has been renamed to Harry Reid International Airport after the longtime Democratic Senator from Nevada (from Max Weintraub).
• • • • •
And that's a wrap for this week. Have a great weekend, enjoy Phil's Saturday and Sunday content, and I'll see you back here on Monday morning. Peace. — Paul