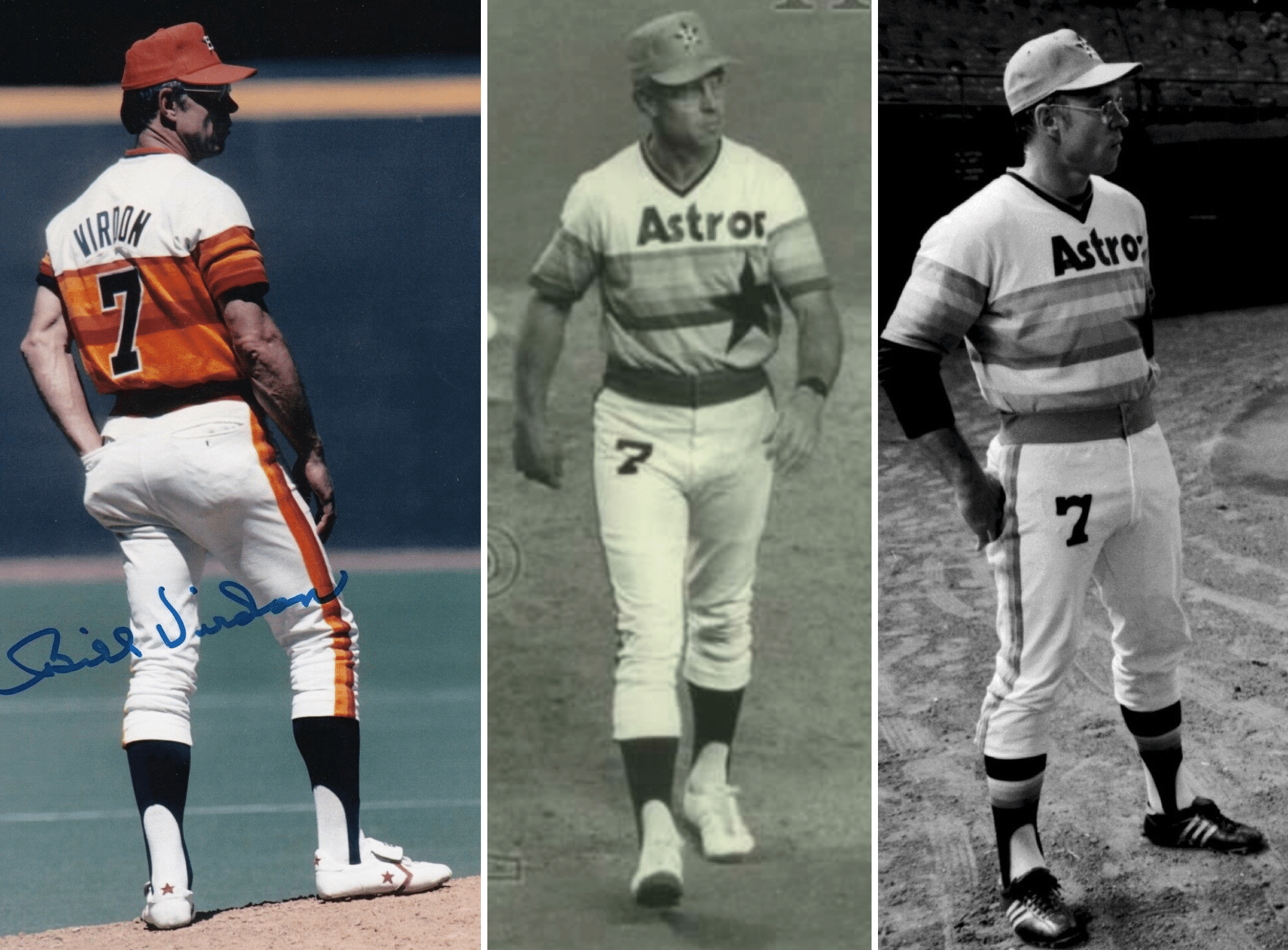 For all photos, click to enlarge
Former MLBer Bill Virdon, who was Rookie of the Year as a player and a two-time Manager of the Year as a skipper, died on Tuesday. I grew up watching him manage the Pirates, Yankees, and Astros and always thought of him as a guy who wore his pants and stirrups perfectly — perfectly. I mean, look at those Astros photos shown above — it's an object lesson in lower-leg aesthetic magnificence. Even the proportions of Virdon's body, and his thigh-to-calf ratio, are Just Right.
He looked good in Pirates and Yankees stirrups as well: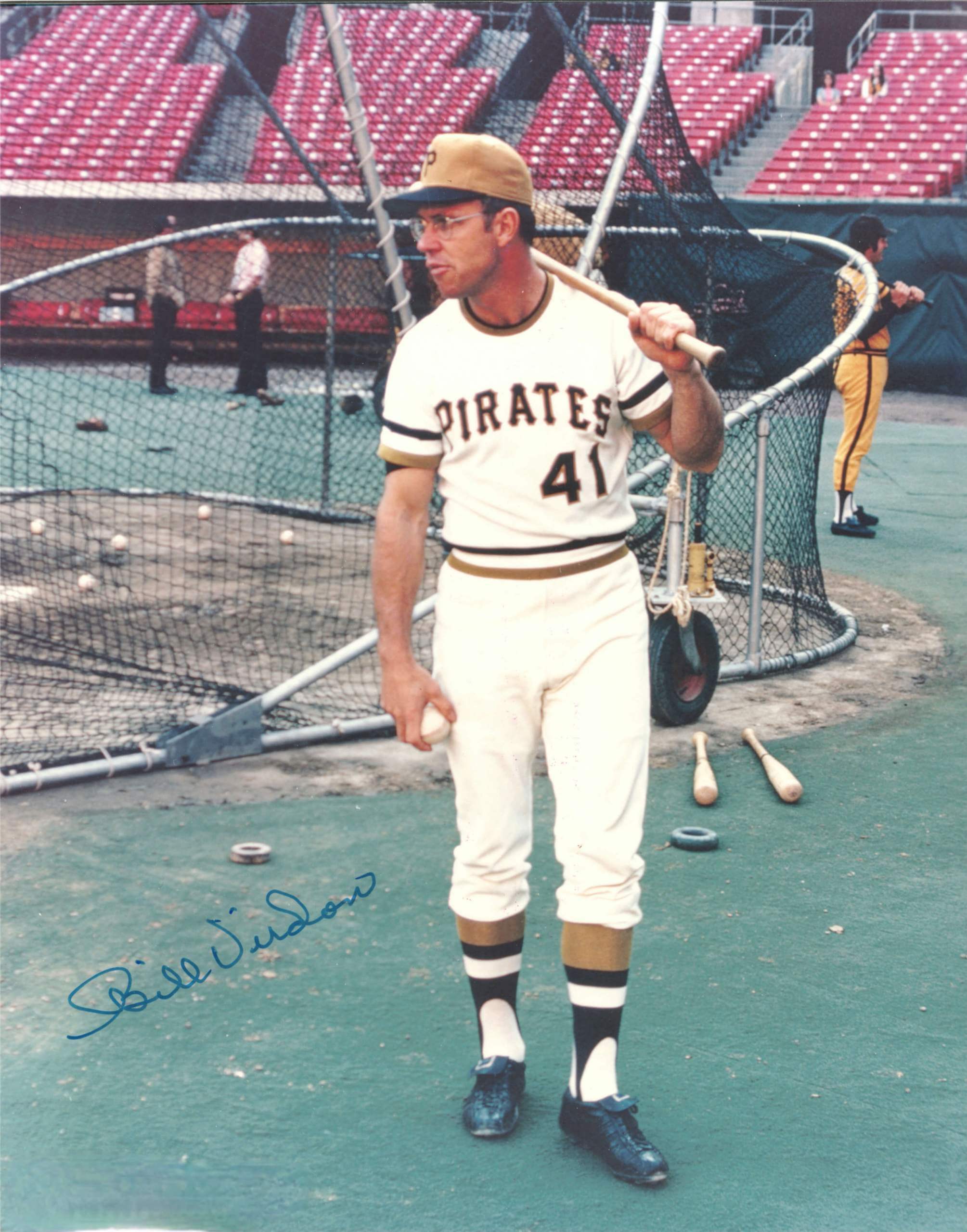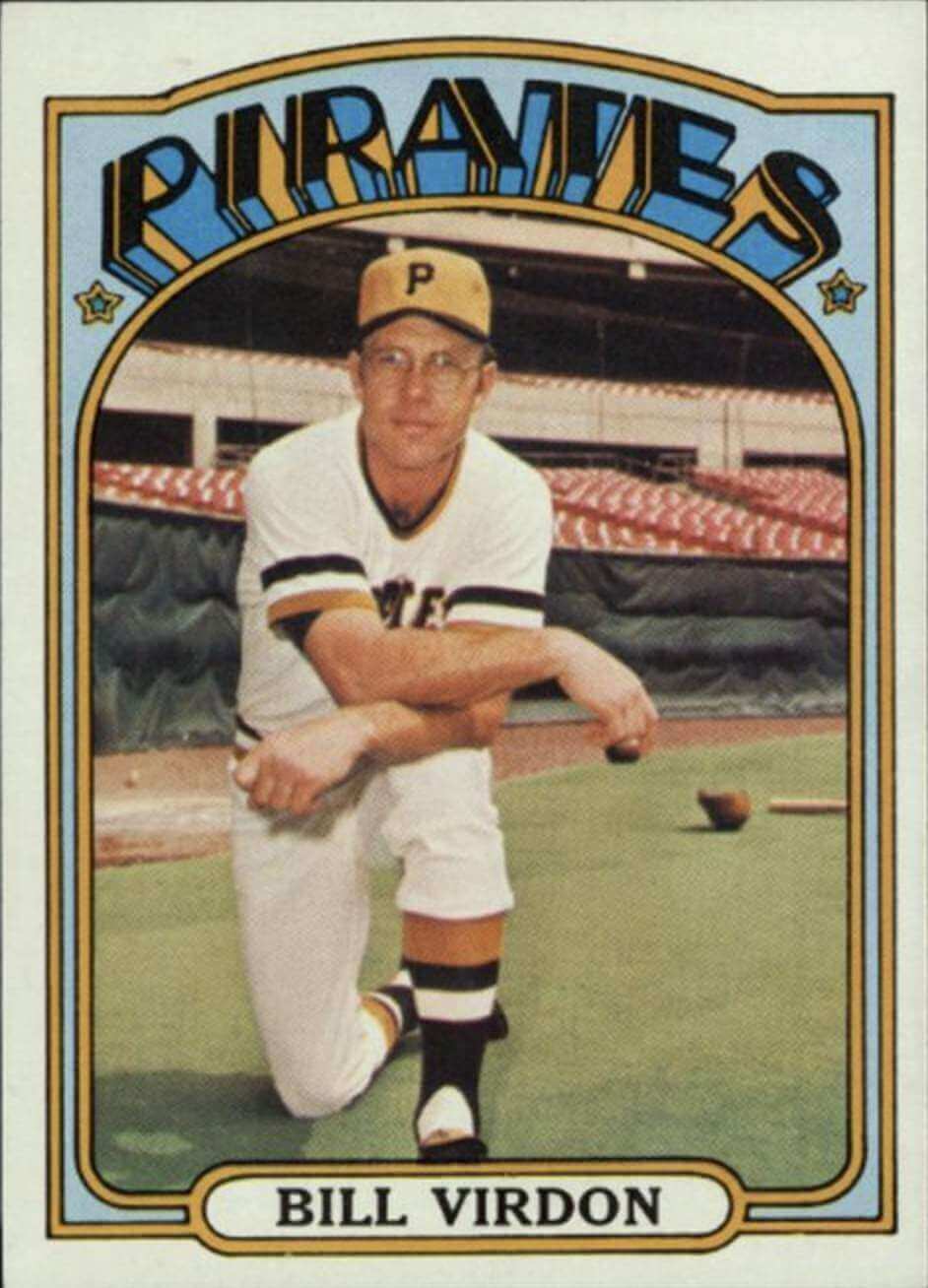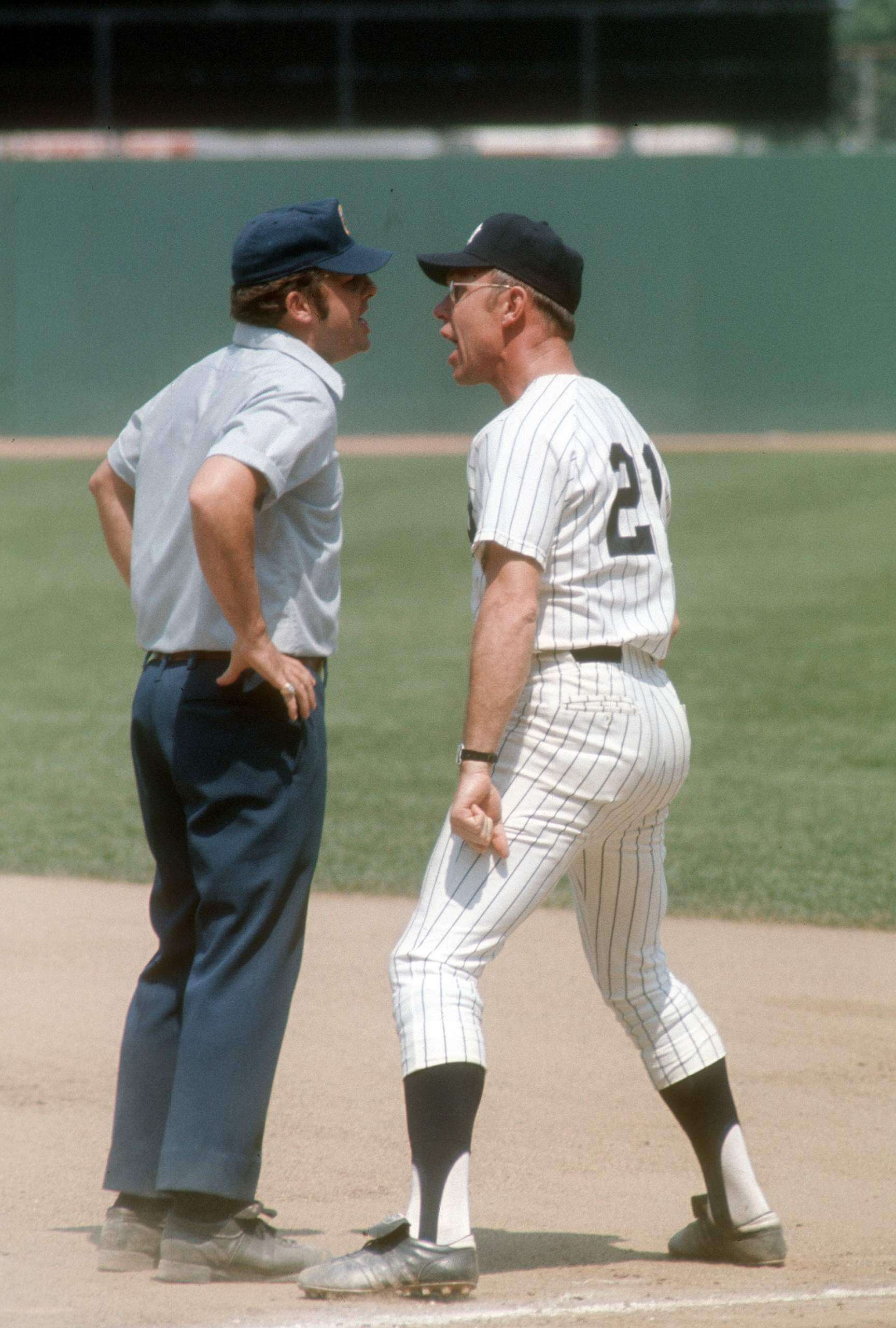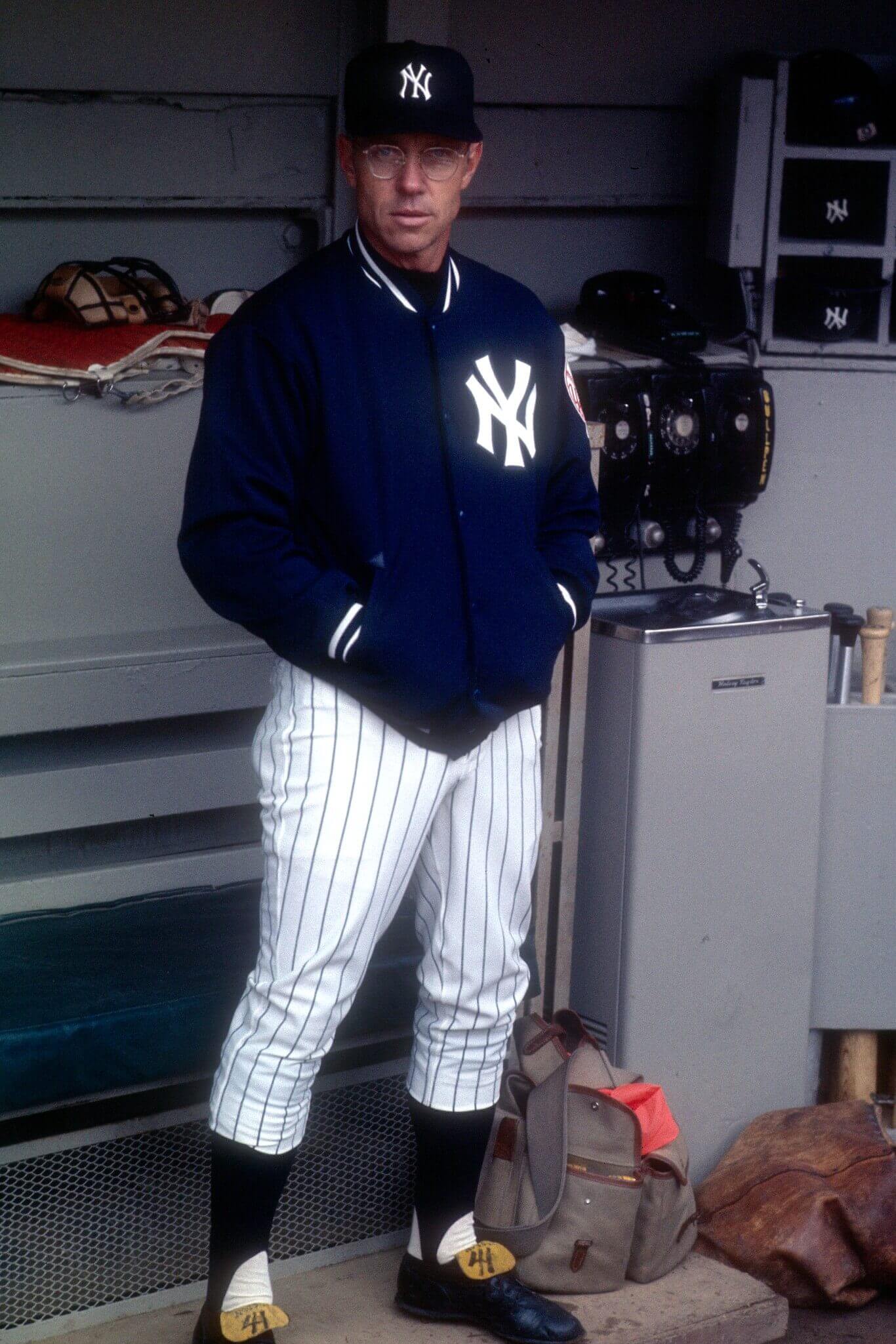 That's a good-looking manager, am I right? So I grew up thinking that Virdon totally Got It™ and have continued to think that ever since. I also like how that last photo shows how Virdon wrote his uni number, 41, on the tongues of his shoes. (Update: Reader/commenter Steve Dodell notes that Virdon is listed as having worn No. 21 during his entire tenure with the Yanks, so those "41"-inscribed shoes must've been holdovers from his time with the Pirates!)
Virdon also managed for the Expos, but I couldn't find a full-body shot of him in that uniform.
Update: Here's a shot of Virdon in his Expos stirrups. Looks like he didn't bother to blouse his pants — tsk-tsk: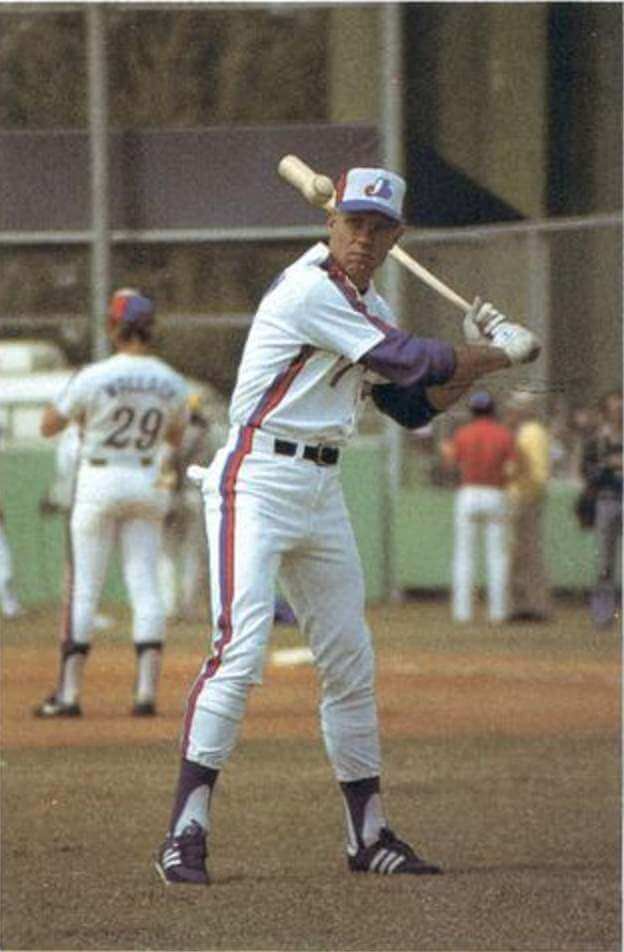 What I didn't know back then — in fact, I didn't discover it until doing a bit of photo research upon hearing of Virdon's death on Tuesday — was that his pants/hosiery stylings weren't nearly so appealing during this playing days, as seen in these next few photos: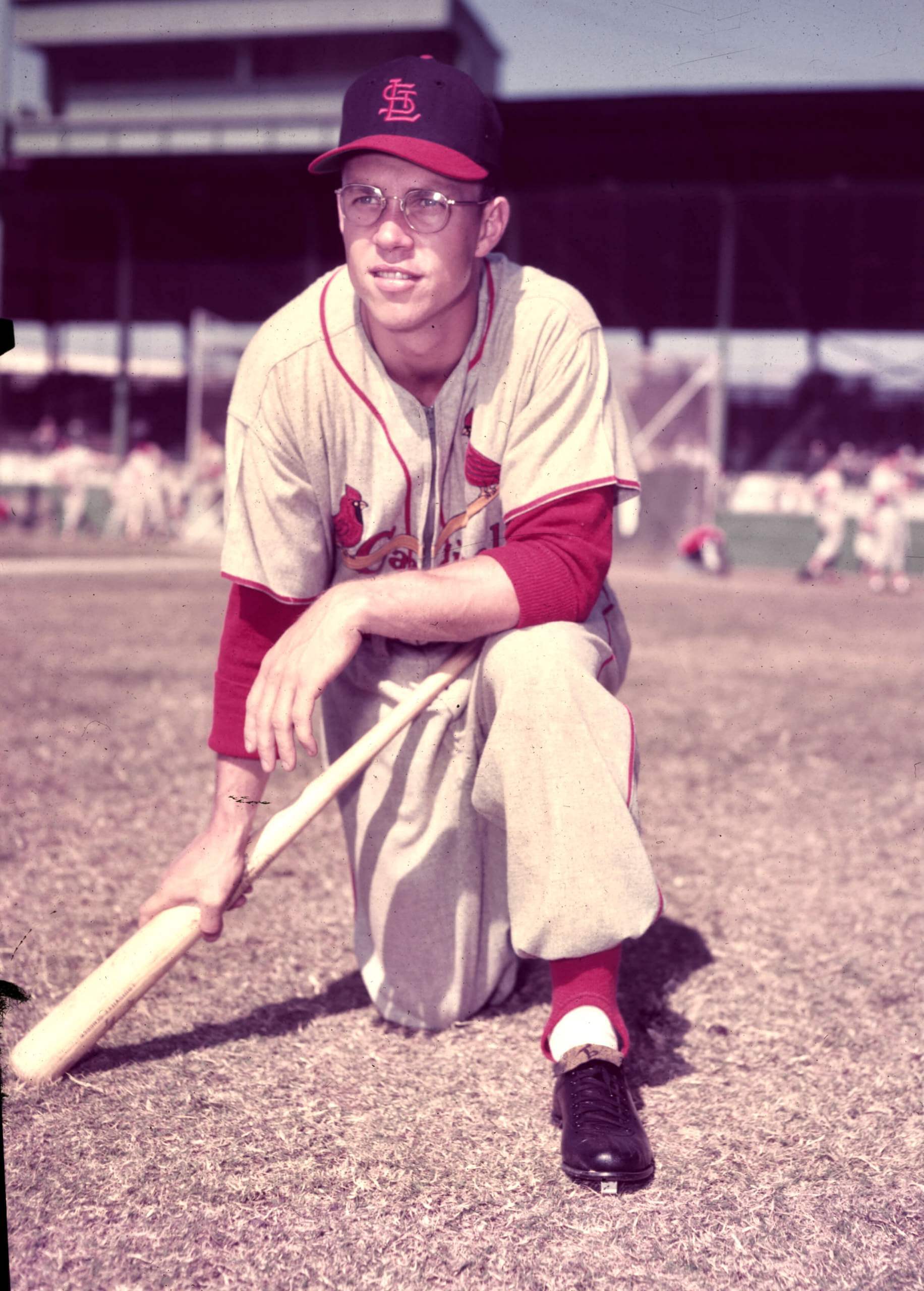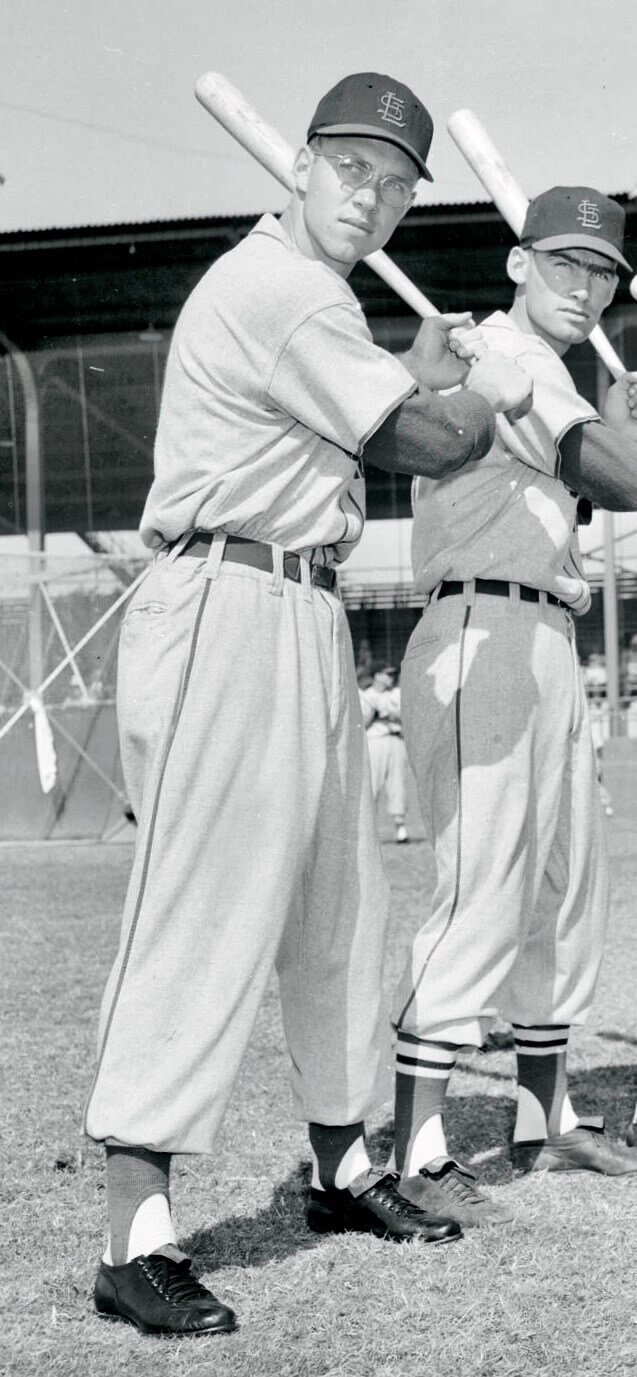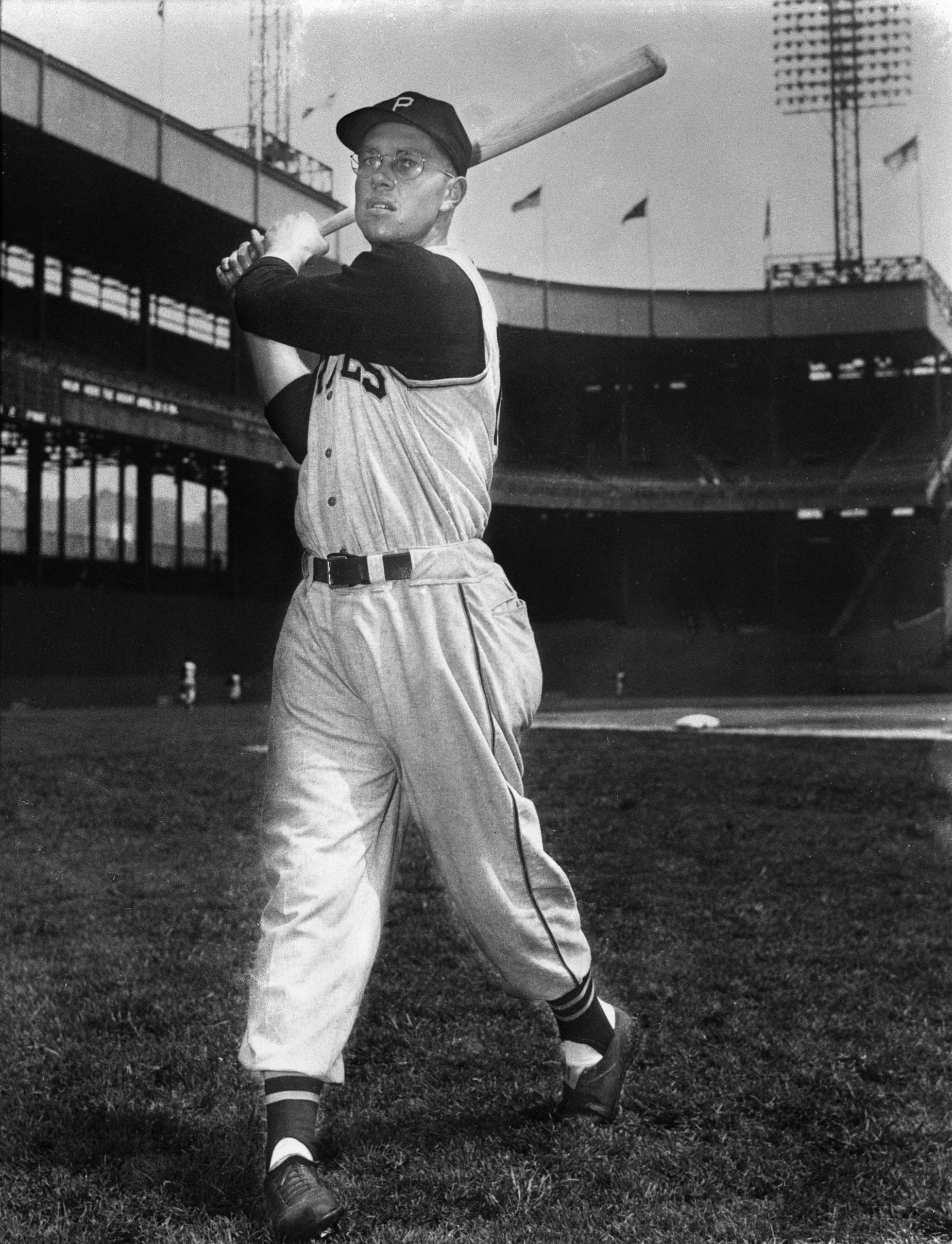 Yikes — Virdon was a low-cuffer before that was even a thing! I realize the fabrics and tailoring were different back then, but he still went for a very dumpy look. Still, let's give him credit for changing his lower-leg approach in the double-knit era. He was an old dog who learned some new tricks!
In a nearly too-good-to-be-true happenstance, just as I was putting the finishing touches on this blog entry on Wednesday afternoon, reader Jeff Moddelmog sent me a photo of Virdon wearing a Yankees cap with a few stray threads hanging from the "NY" logo: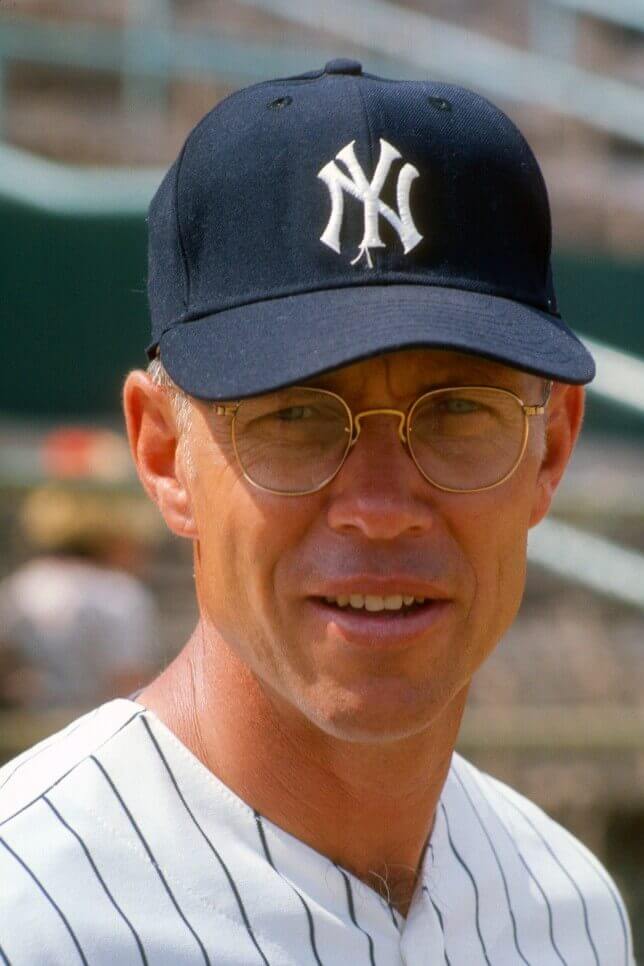 It's a bit odd that the equipment manager, the photographer, and Virdon himself all failed to notice the wayward threads (or maybe just didn't care..?). But hey, life is full of loose ends, right? R.I.P.
• • • • •
• • • • •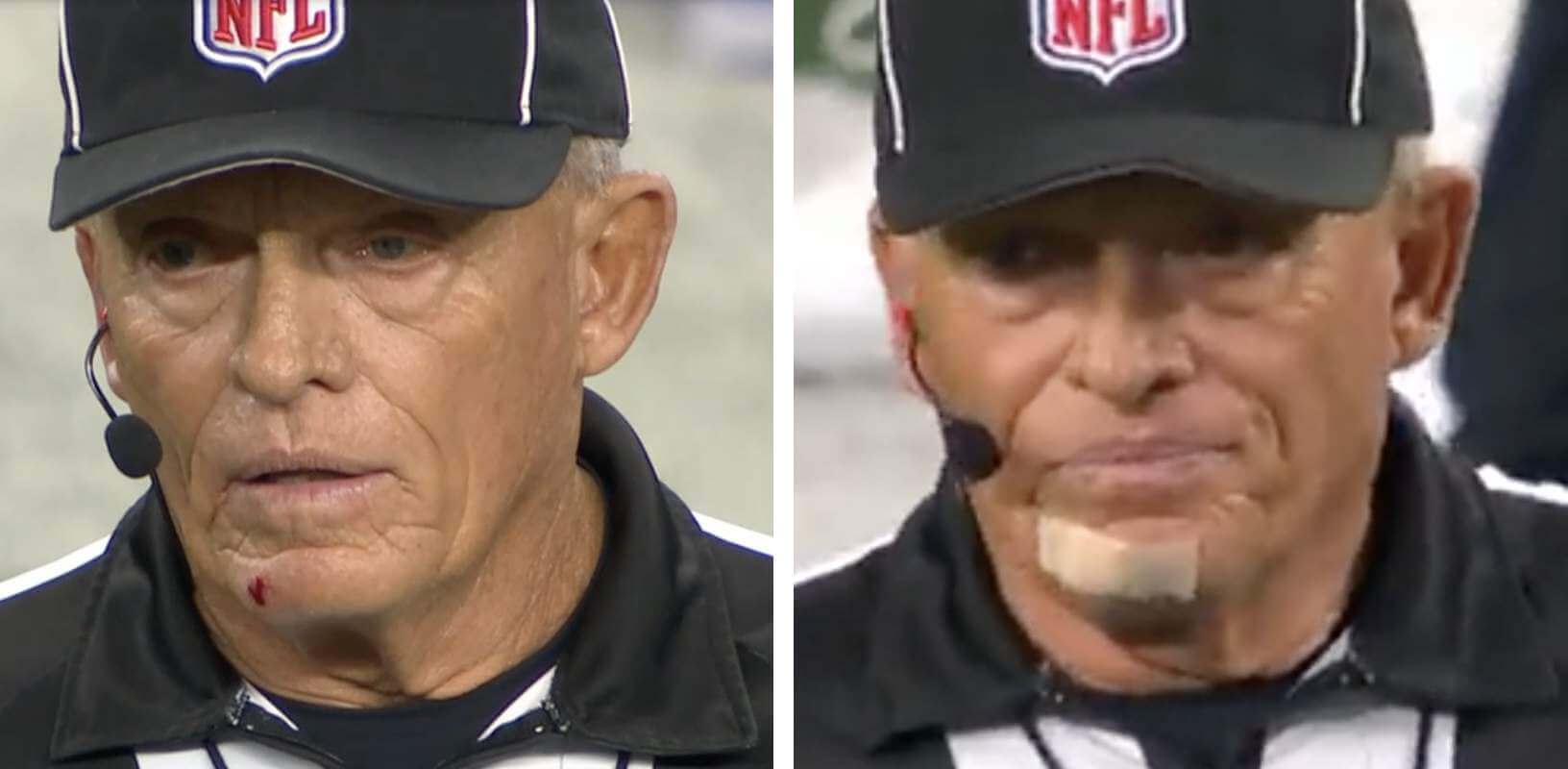 Taking it on the chin: Interesting development during yesterday's Raiders/Cowboys game, as field judge Tom Hill sustained a cut on his chin during a tussle between players and worked the rest of the game with a very prominently visible bandage. Not sure I've ever seen that before.
• • • • •
• • • • •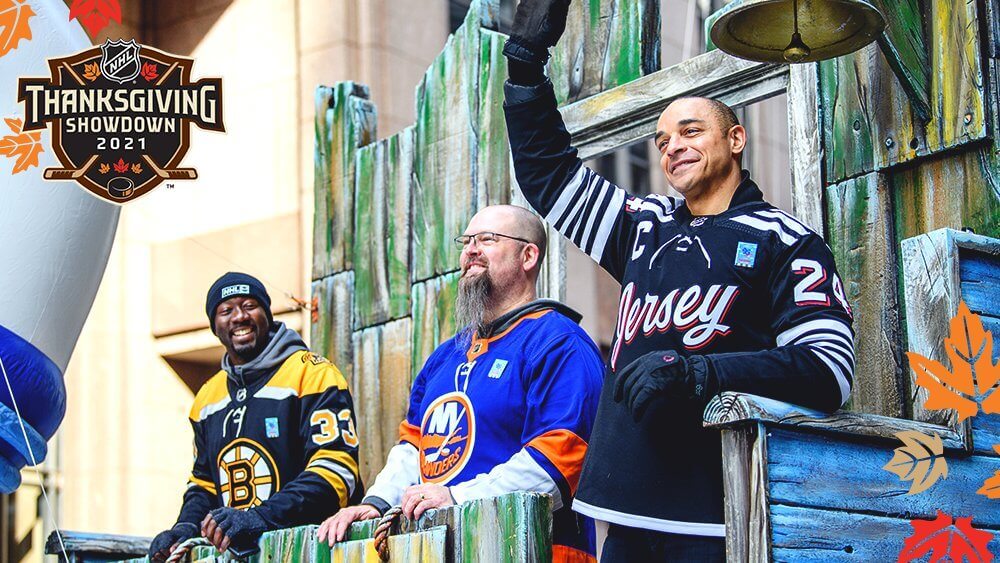 Click to enlarge
Thanksgiving report, part one: Yesterday's Thanksgiving Parade in NYC included an NHL float, which featured former players (from left) Anson Carter, Kevin Hodgson, and Bryce Salvador. Additional details here.
The blue rectangles on the jerseys are for the parade's 95th anniversary. You can get a slightly better look at one of them here.
(My thanks to L.J. Sparvero and Trevor "Teebz" Alexander for this one.)
• • • • •
• • • • •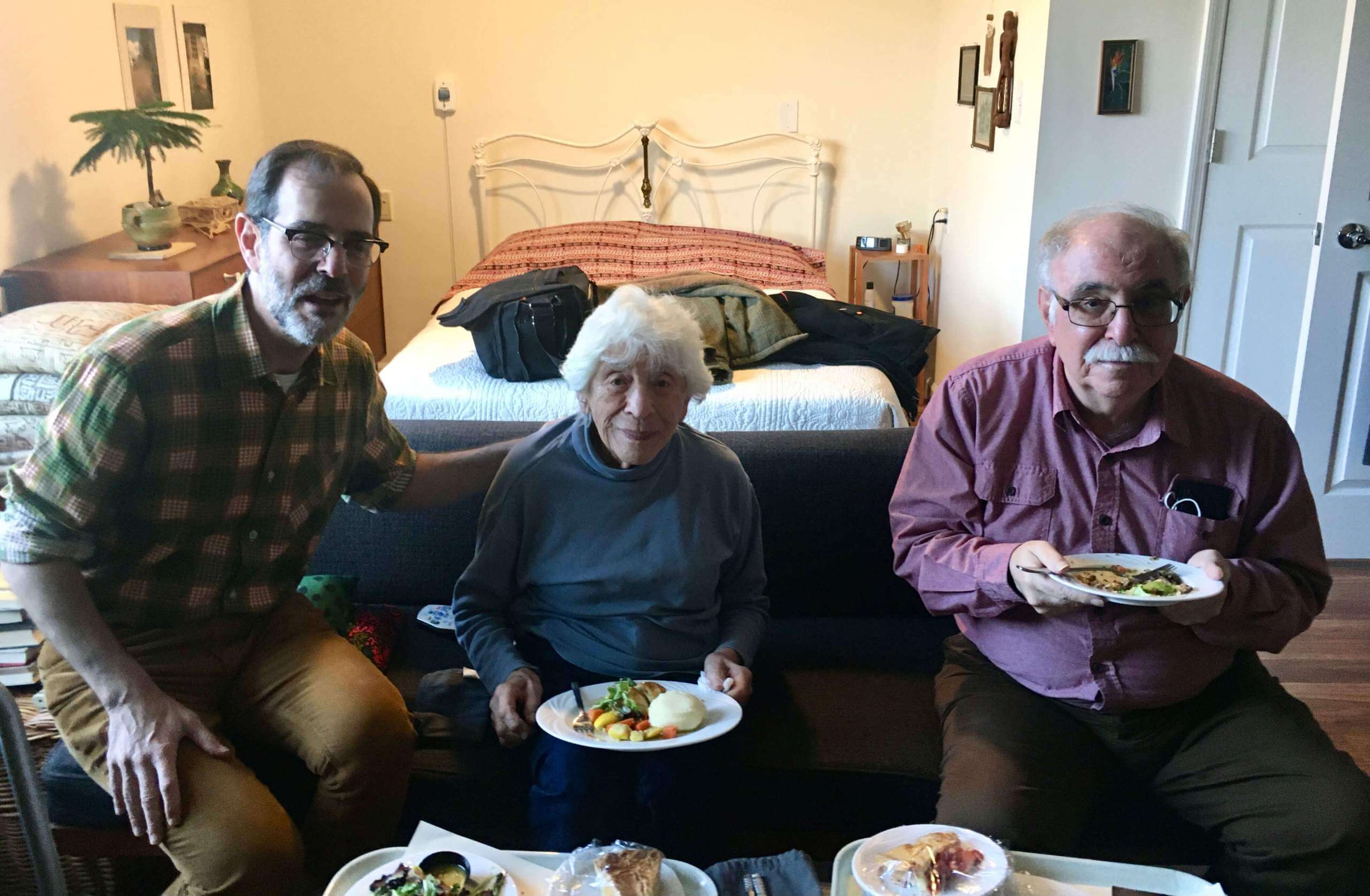 Click to enlarge
Thanksgiving report, part two: The only good thing about the Tugboat Captain being sequestered in the Covid sanitarium (she finally comes home today!) is that my brother and I were able to spend Thanksgiving with our mom. The assisted living facility where she lives has allowed only two guests in her apartment at a time during the pandemic, so Mary's absence made it possible for the Lukas clan to spend the holiday together, which made Mom very, very happy.
Guests aren't allowed in the dining hall, so we had the meals delivered to Mom's room, and then I asked the staffer who delivered the food to take a photo of us. The food was bad and the photo worse, but I'll still treasure the memory. Lots to be thankful for, even under the current crummy circumstances. Hope you all had some quality time with your families as well.
• • • • •
• • • • •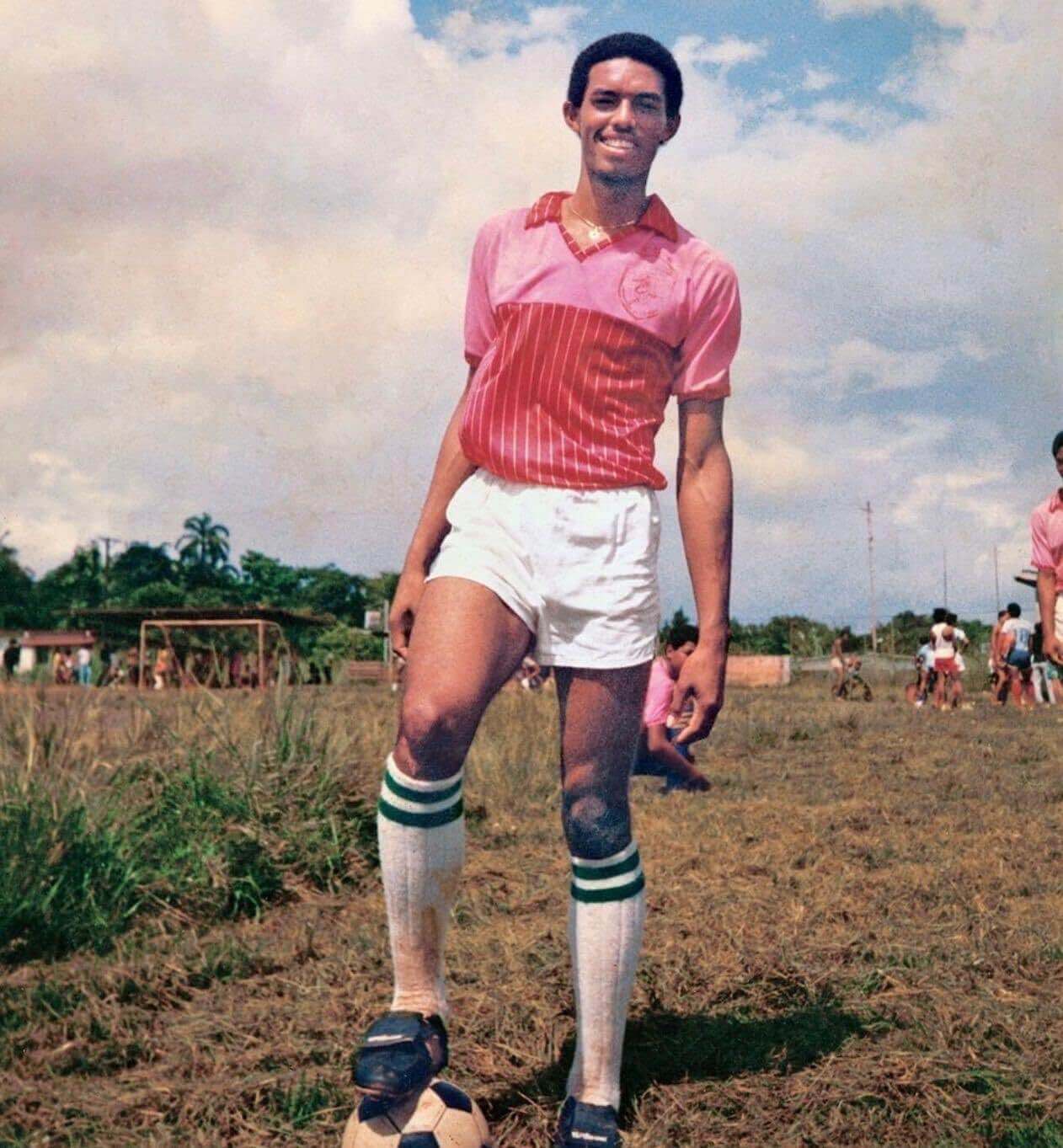 Click to enlarge
Uni Watch Quick Quiz™: Okay, people — can you identify the soccer player shown above? Hint: He's a famous athlete, but not for playing soccer. Answer at the end of today's blog post.
• • • • •
• • • • •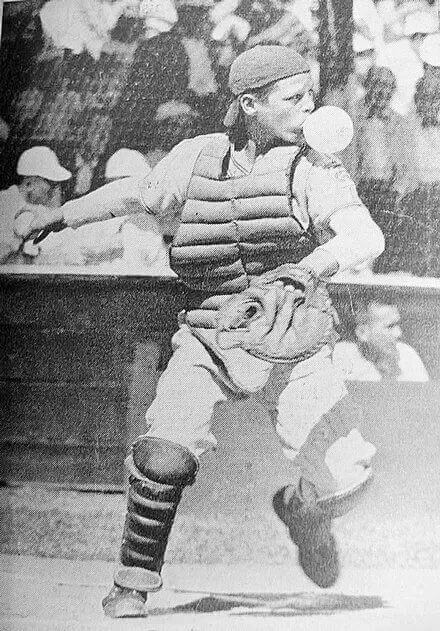 Too good for the Ticker: Oh man, what an awesome photo from the 1954 Little League World Series. Is that kid straight out of central casting or what? Magnificent!
(Big thanks to Trevor Williams for this one.)
• • • • •
• • • • •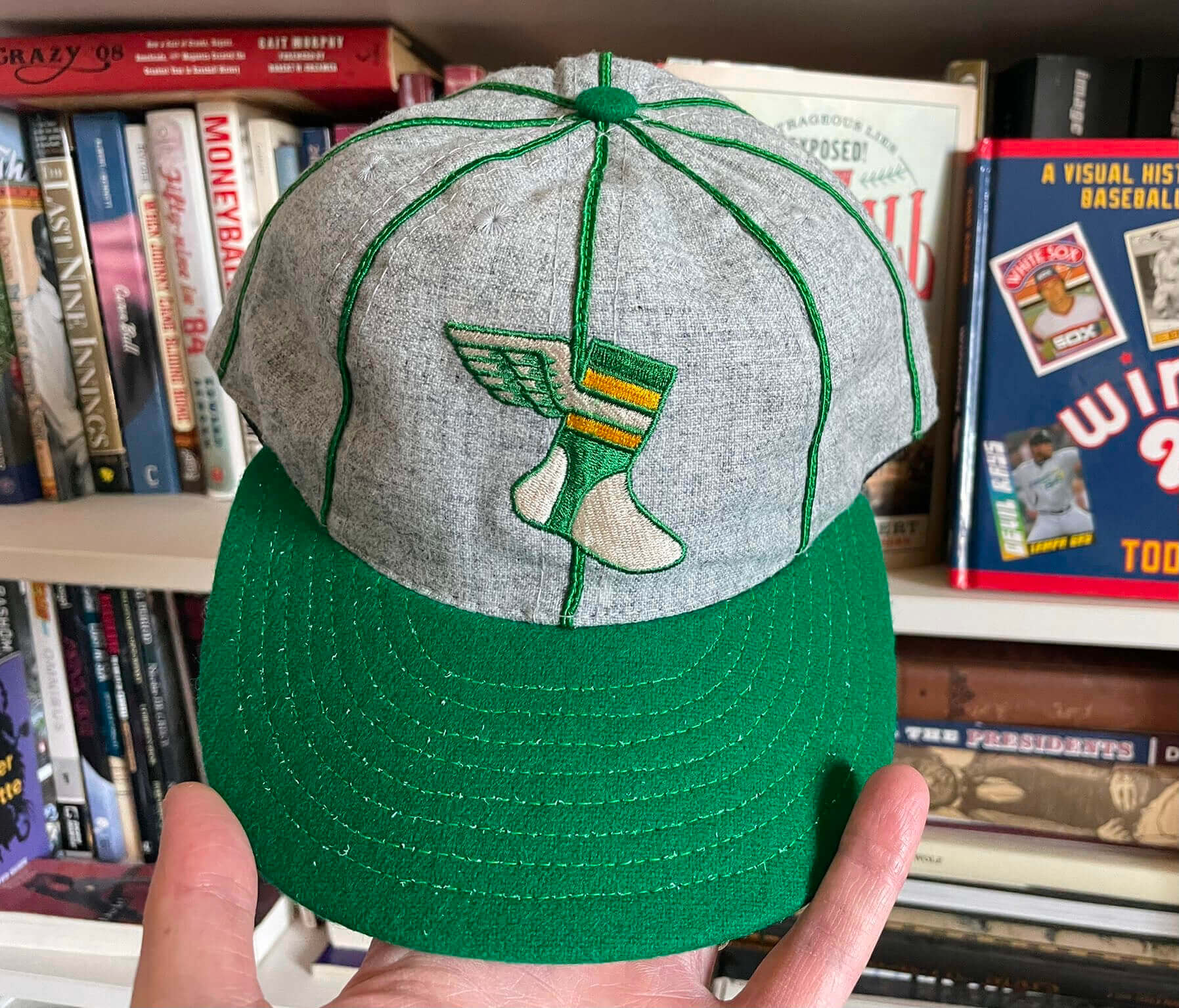 Alternate cap update: Supplies of the Uni Watch Alternate Cap continue to dwindle. Here are the remaining sizes and quantities:
7-1/8: 1 cap
7-5/8: 2
7-3/4: 1
7-7/8: 3
More photos and ordering details can be found here.
• • • • •
• • • • •
Sorry, no Ticker today, because the entire Uni Watch team had yesterday off for Thanksgiving.
As for our mystery soccer player, it's none other than MLB great Mariano Rivera. Big thanks to Alan Kreit for sharing that one with me.
Phil will have his usual weekend content on Saturday and Sunday. Enjoy that, and I'll see you back here on Monday. — Paul