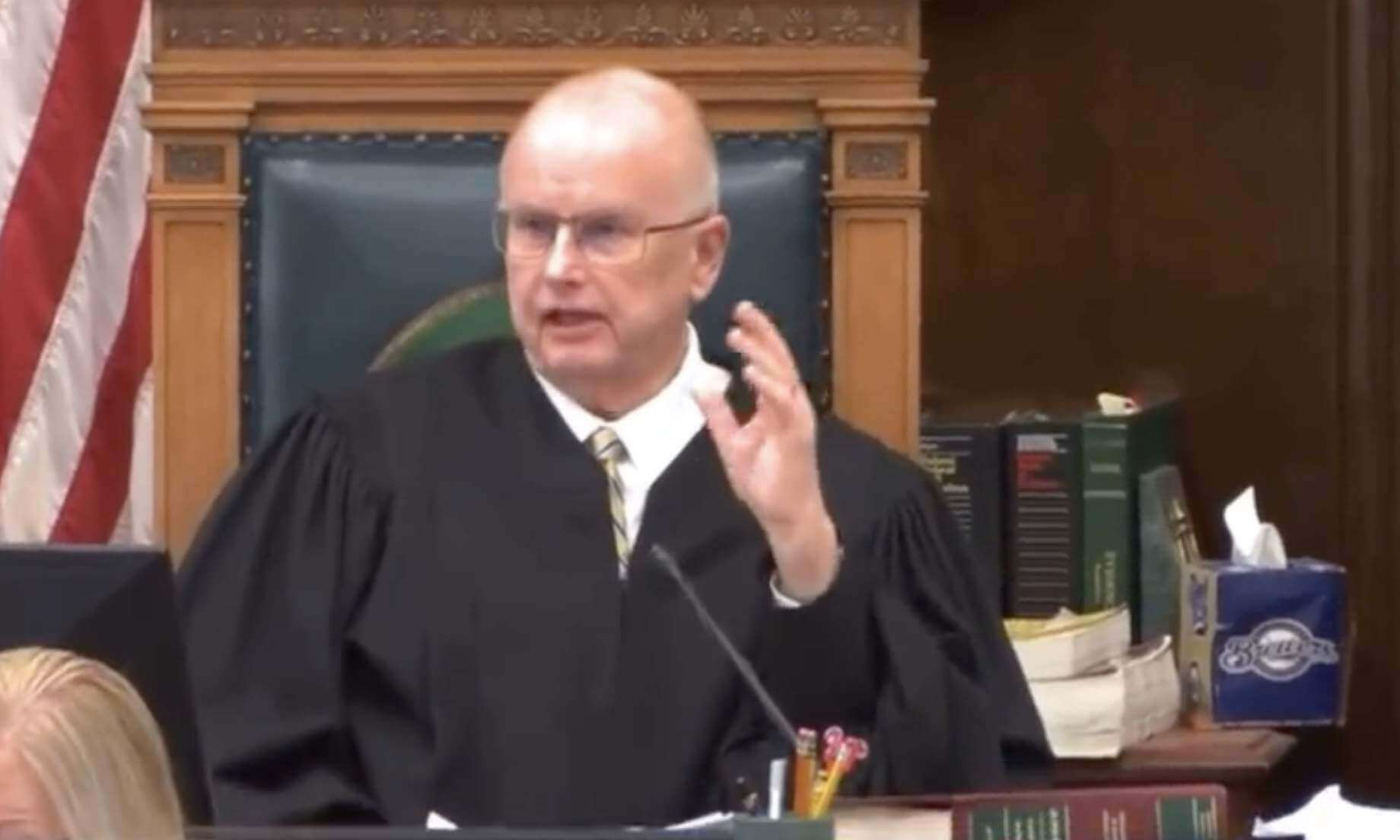 Click to enlarge
Good morning, and happy Veterans Day! If you are a military veteran, please accept my thanks for your service — it is appreciated.
Uni-watching can take place where you least expect it. Case in point: Reader Bryan Beban noticed yesterday that Judge Bruce Schroeder, who's presiding over the Kyle Rittenhouse murder trial in Kenosha, Wis., has a box of Milwaukee Brewers tissues perched on a shelf behind his chair. Note that the box has the Brew Crew's now-obsolete logo — someone get Schroeder some fresh homer hankies with up-to-date branding!
Or then again, maybe don't bother, because Schroeder is apparently quite fond of the older design. While looking for more photos of him, I discovered that on Nov. 1, when jury selection began, he arrived at court wearing a Brewers jacket with the same outdated script as the tissue box: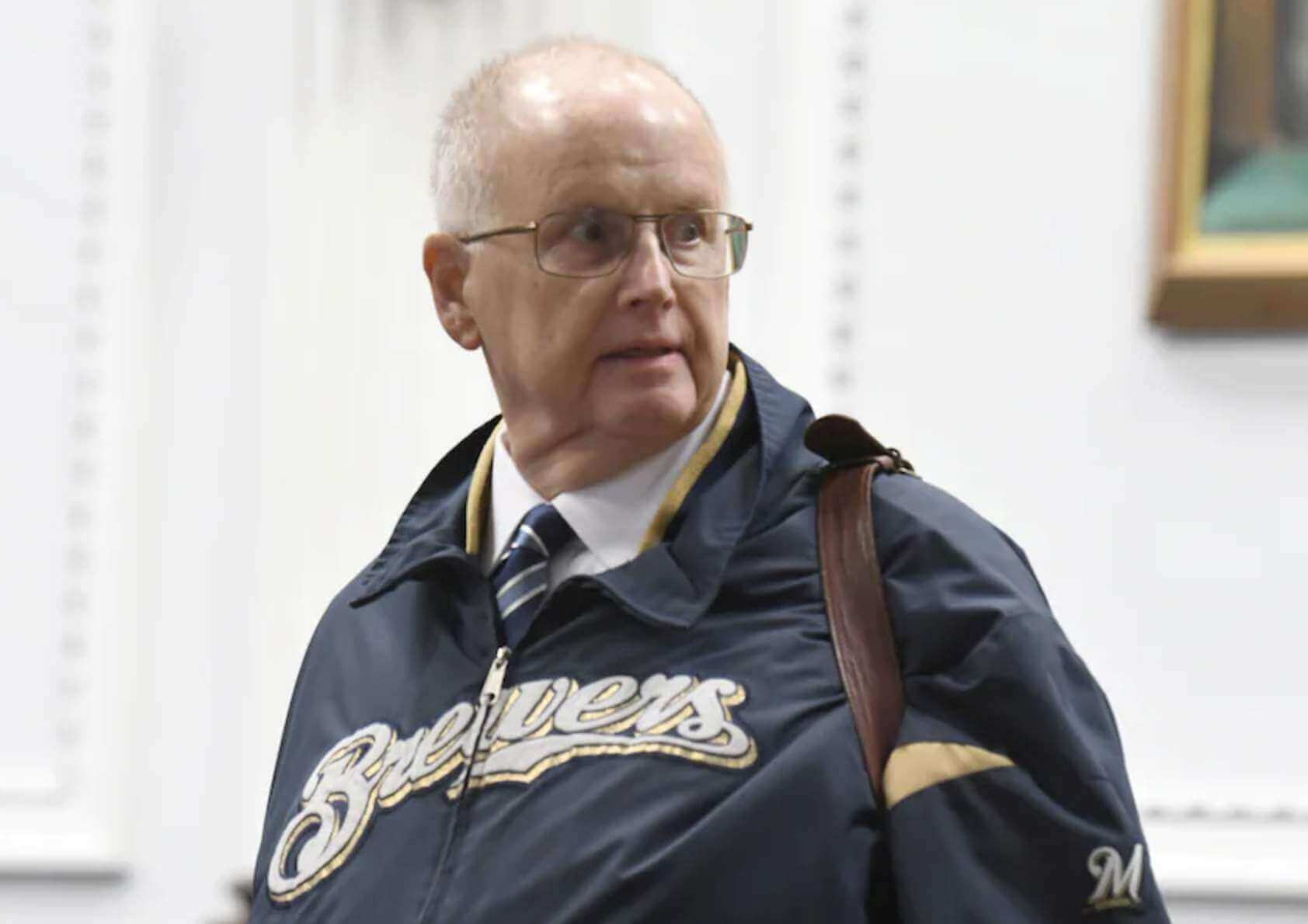 Sure enough, this article from two weeks ago describes Schroeder as a "die-hard Brewers fan." Hmmm — has MLB started selling licensed team-branded gavels yet? They'd certainly have at least one customer!
I find all of this rather refreshing. Judges are so imperious-seeming, so it's nice to have some little reminders that they're human like the rest of us. I do worry, though, about someone who showed up in Schroeder's courtroom wearing a Cubs or Cardinals sweatshirt.
As an aside: I know that the Rittenhouse trial and Judge Schroeder are both charged topics at the moment, but let's please stick to uni-related commentary. Thanks.
(Big thanks to eagle-eyed Bryan Beban for spotting the tissue box and letting me know about it.)
• • • • •
• • • • •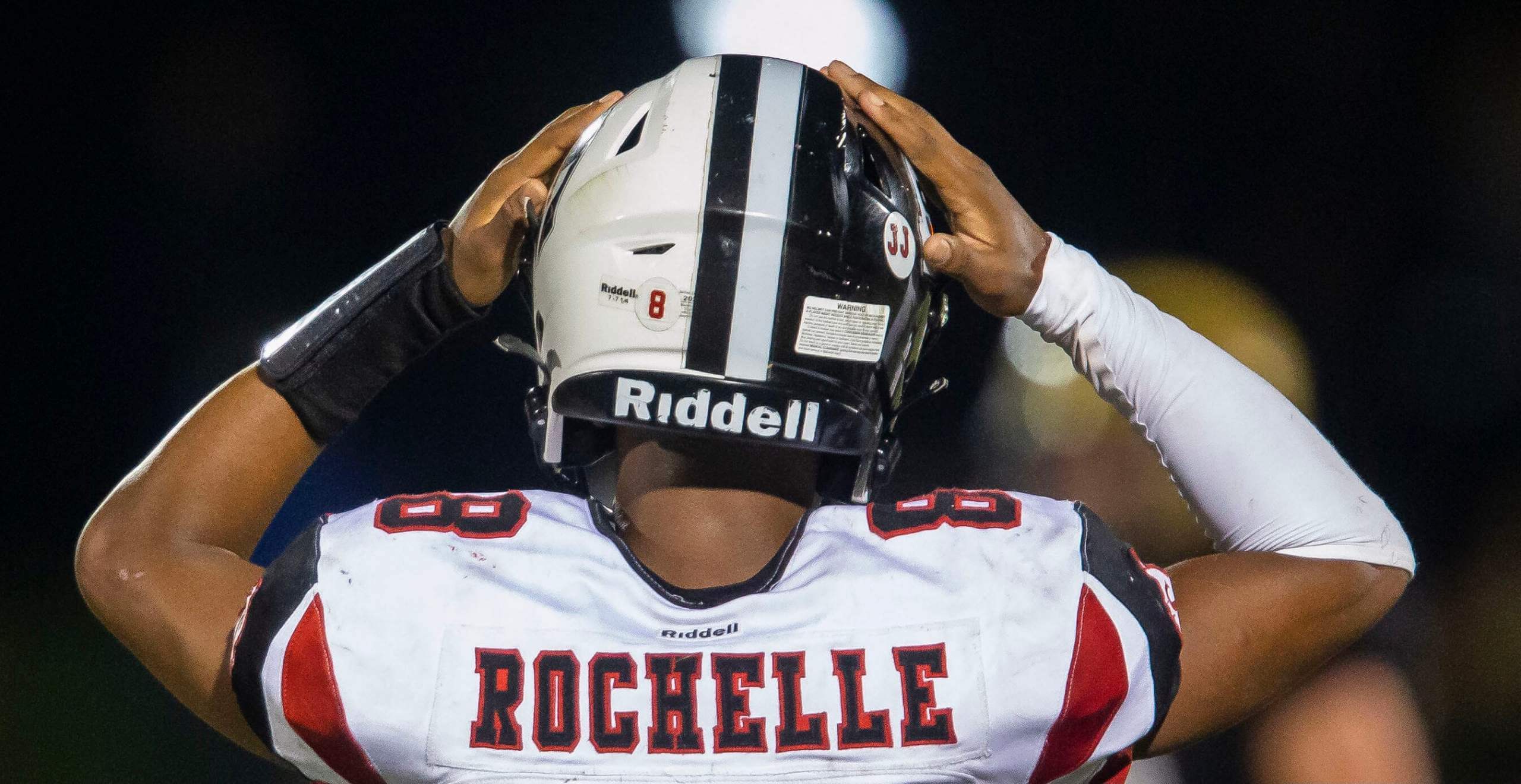 Photo by Justin L. Fowler, The State Journal-Register; click to enlarge
ITEM! New Bulletin article: My latest piece for Bulletin is about two Illinois high schools that wear "half-and-half" two-tone helmets that are unlike anything I've ever seen before — and that I think could potentially rewrite the book on football helmet design.
Those of you who've subscribed to receive my Bulletin content via email should already be seeing this piece in your in-boxes. Everyone else can read it on my Bulletin page. Enjoy!
• • • • •
• • • • •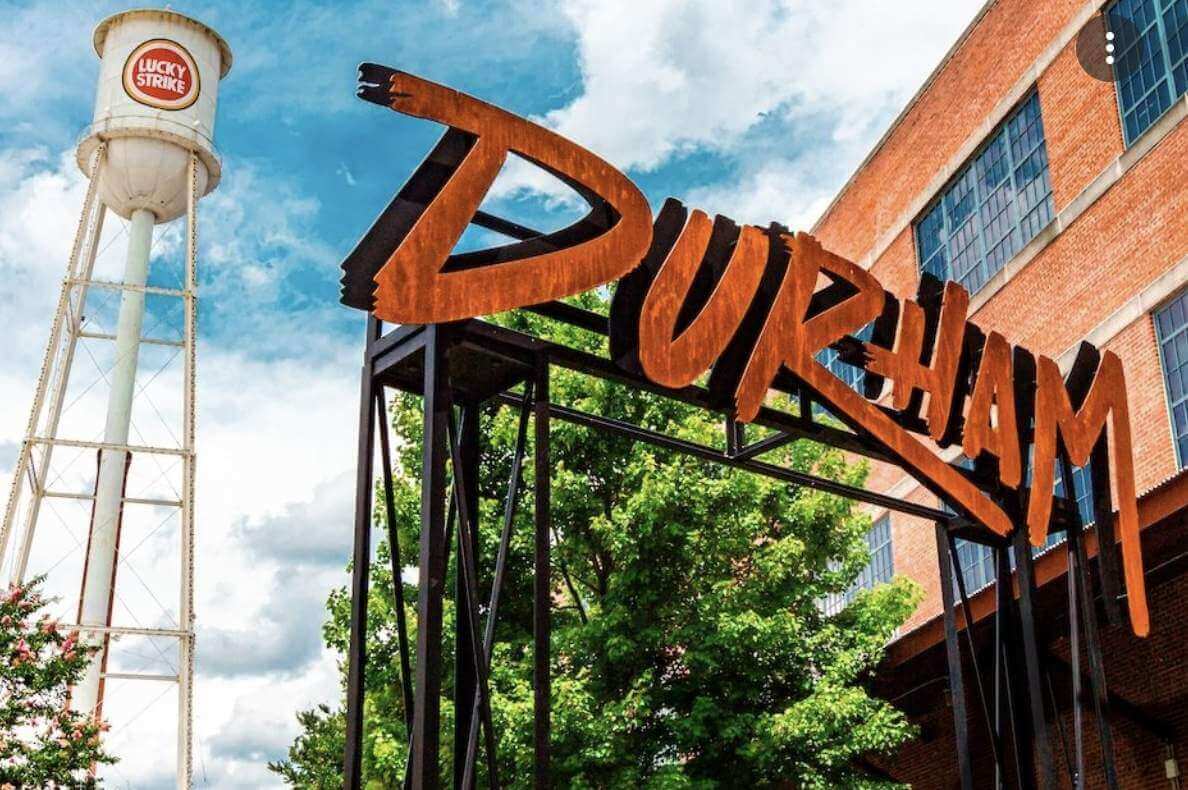 North Carolina party reminder: In case you missed the details last week, I'll be convening a Uni Watch gathering Durham, N.C., this Saturday, Nov. 13, 2:30pm, at Tobacco Road. That's just two days from today! No RSVP is necessary — just show up and look for me (or for lots of people wearing jerseys).
This will be the first Uni Watch gathering since the 20th-anniversary parties in 2019. I'm looking forward to meeting lots of you!
• • • • •
• • • • •
The Ticker
By Paul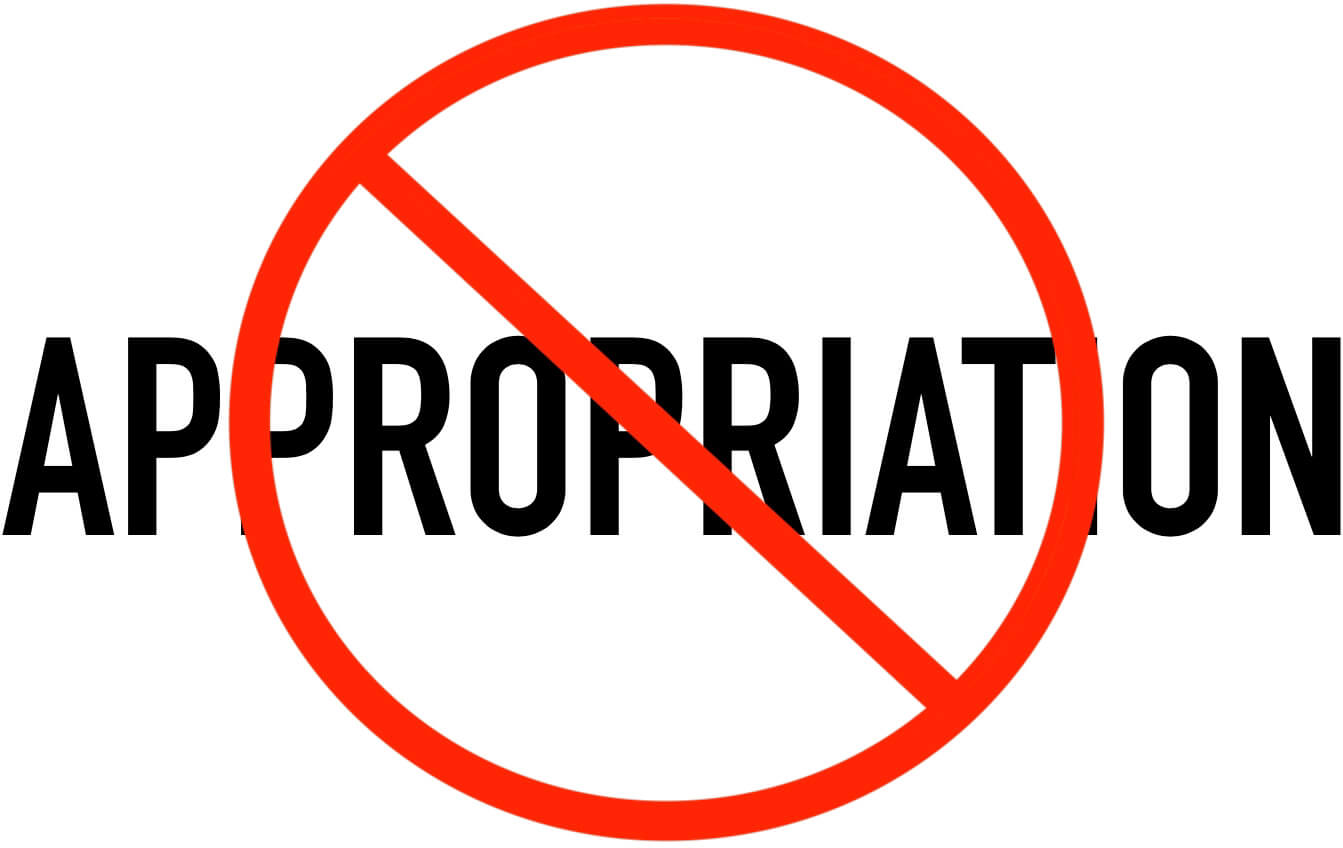 Indigenous Appropriation News: Union Public Schools in Tulsa, Okla., having previously scrapped their "Redskins" team name, have settled on "Redhawks" as their new identity (thanks to all who shared). … In an interesting twist, a group of Native Americans in Colorado has filed a legal challenge to the state's ban on Native-based team names on the grounds that it prevents schools from using Native iconography in positive, honorific ways (thanks to all who shared). … Paste magazine, which is based in Atlanta, thinks the Braves should change their name (from Adam Vitcavage).

Baseball News: The U.S. Mint is issuing some really nice Negro Leagues commemorative coins, with proceeds going to the Negro Leagues Baseball Museum. … The good news is that the great Jeff Passan — probably the best baseball writer in the country — has re-upped with ESPN. The bad news is that the biggest non-ESPN contenders for his services were gambling sites. Yeesh. … This is cool: The Paper Moon Diner in Baltimore has thousands of Pez dispensers on display, including lots of MLB-themed ones (from Marcus Hall). … A Japanese man has been arrested for stealing a high school baseball uniform and wearing it while "committing a lewd act."

NFL News: Cowboys CB Trevon Diggs changed accessories at halftime of last Sunday's game against the Broncos. In the first half he had blue arm sleeves, red gloves, and blue/red sock accents. In the second half, all the red and blue elements were gone, replaced by white (from Stu Taylor). … Color Rash this week for the Broncos. … Titans RB D'Onta Foreman has changed his number from 45 to 7, a move that I suspect has something to do with new teammate and fellow RB Adrian Peterson wearing No. 8 (from Lee Wilds). … Former 49ers QB Joe Montana, appearing on The Dan Patrick Show, discussed various uni-related issues (from Erik Spoonmore). … The Ravens will wear white over black for tonight's game against the Dolphins (from Andrew Cosentino). … Here's Jason Von Stein's weekly NFL mascot/uni illustration.

College Football News: Here are this week's uni combos for Iowa State, UNC, and Cincinnati (thanks to all who shared). … New uniforms for D3 school Centenary (from Alex Anderson). … New homecoming helmet for FCS school Lamar (from Ashly Elam). … Flag-desecration uniforms last night for Northern Illinois. … Lots of great photos in the article about Maryland football history (from Steve Ammidown).

Hockey News: New Silicon Valley-themed mask for Sharks G Adin Hill (from Wade Heidt). … The ECHL's Atlanta Gladiators will have new white sweaters for their game on Nov. 20 (from Jack Daley). … Fun article about Blue Jacket's G Elvis Merzlikins's new bright-blue pads (from Dan McCue). … The Blues, apparently confusing Veterans Day with Memorial Day, plan to honor 13 fallen U.S. service members on their pregame jerseys tonight (thanks, Phil).

Basketball News: Mount St. Mary's men's coach Daniel Engelstad honored former coach Jim Phelan by wearing one of Phelan's bow ties for the school's season opener (from Al Hood). … Clemson plans to honor a bunch of past men's and women's players by hanging their jerseys from the rafters. It's not clear, at least to me, if their numbers will be officially retired as well. … New road uniforms for Texas Southern men's. … A group in New Brunswick, Canada, is raising funds to preserve the country's oldest existing basketball court, which dates back to 1893 (from Kary Klismet).

Soccer News: Napoli will have at least 12 kits this season (from Trevor Williams). … U.S. Soccer has extended its outfitting deal with Nike. … Yesterday's Ticker had an item about the Premier League not letting clubs wear away kits at home on Boxing Day to support a homelessness charity. "Apparently the English Football League is going to let that happen if a formal request is made, although only Cardiff City and Portsmouth have done that so far," says our own Jamie Rathjen. … A statue of Sir Walter Raleigh located outside the Raleigh Convention Center has been decked out in gear from the NWSL's North Carolina Courage (from James Gilbert). … The Canadian Premier League's latest team, beginning play in 2023, will be in Vancouver (from Wade Heidt). … Six months after the Columbus Crew launched a new logo, fans still don't like it.

Grab Bag: New 50th-anniversary logo for Atari. … Here's one of the better articles I've seen about Facebook's new "Meta" identity and logo. … Here's a video rundown of 10 all-time ugly NASCAR designs (from David Firestone). … New team names and logos for the Arena Lacrosse League's Western Division (from Michael Sullivan). … If you scroll down to the bottom of this page, you'll get an explainer for the symbolism behind NASA's official SpaceX Crew-3 mission insignia (rare non-Carolina-related item from James Gilbert). … It's a little hard to see, but the Miami (Ohio) field hockey team has "Love" and "Honor" printed up the sides of their jerseys (thanks, Jamie). … This is so great: My friend Nate Clesowich spotted this guy on the subway wearing a Hüsker Dü New Day Rising mask! … The city of Jackson, Mich., has removed Andrew Jackson from its city seal (from Timmy Donahue). … A Chicago police officer accused of pointing his gun at innocent teens in 2019 had the Punisher skull logo on his uniform at the time. … A woman in Pittsburgh is accused of stealing packages from people's stoops while wearing a FedEx uniform.