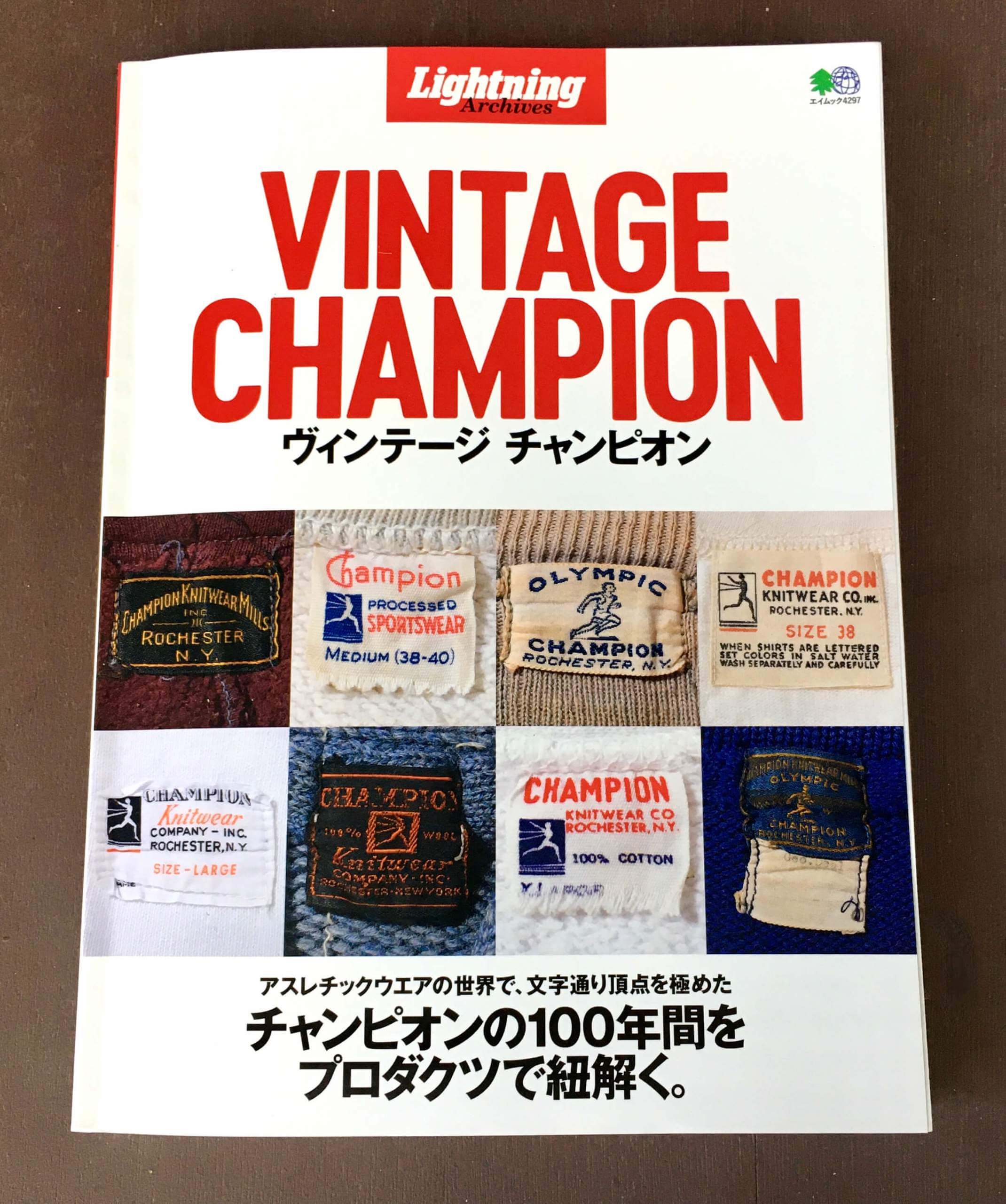 For all photos, click to enlarge — it's worth it!
Some of you may have been expecting me to write some sort of manifesto about last night's Rams/Seahawks fiasco. And yeah, I'll have a few thoughts about that game later in today's post. But I decided against making it today's lede for two reasons. First, making fun of that game is almost too easy. What would either you or I learn from it? A full-length takedown would mostly be empty calories. And second, this is Friday, and I'd rather end the week on a positive note instead of a negative one.
Which leads us to this: Reader Mark Lum recently donated a very nice contribution to the Uni Watch library — Vintage Champion, a Japanese book that features page after page of photos of vintage sportswear made by Champion, all apparently culled from various vintage clothing collectors' collections.
Lots of really great stuff here. Here are some of the highlights I particularly enjoyed:
• Let's start off with some college sweaters. The first one, I'm fairly sure, is for Princeton: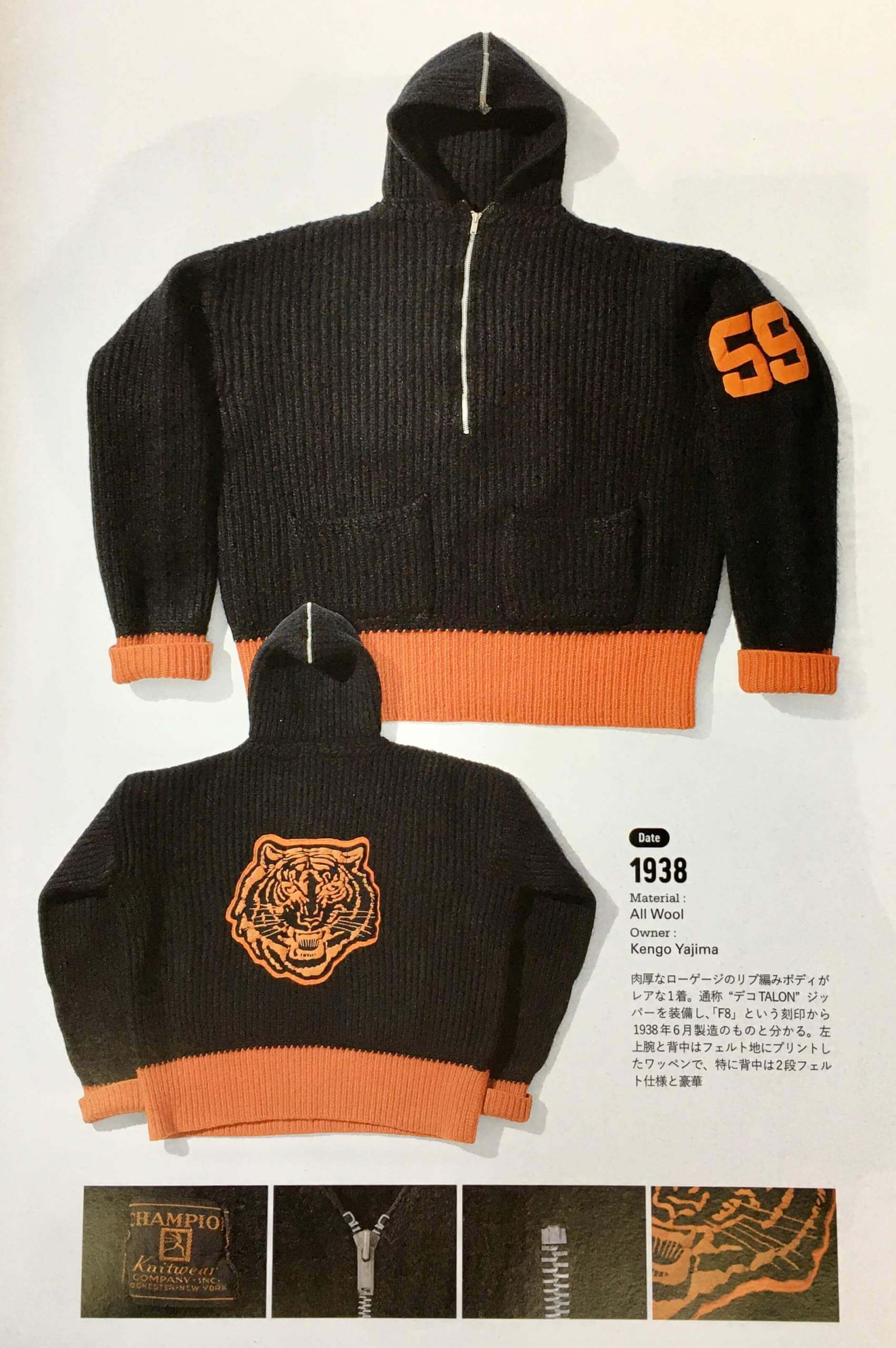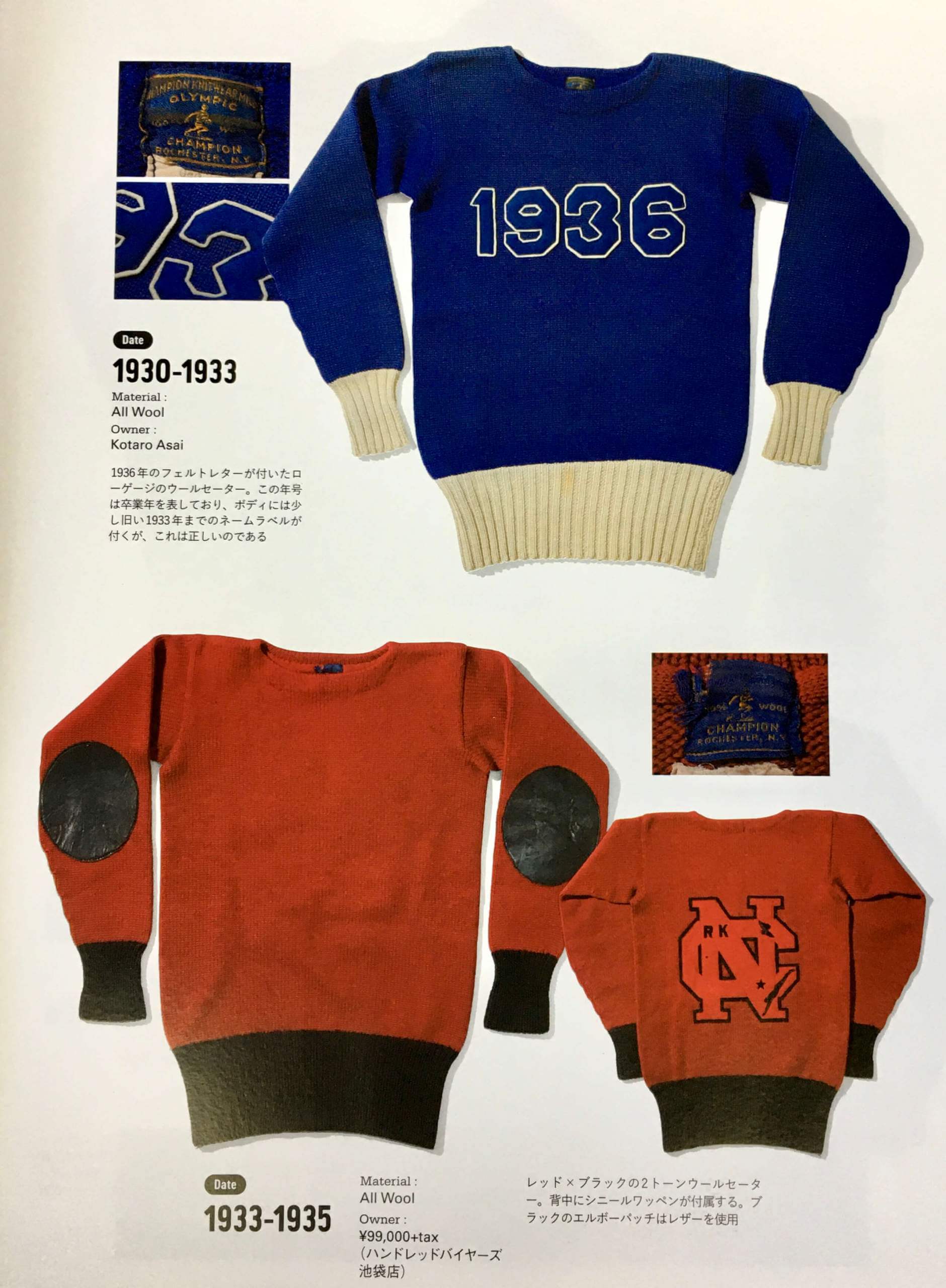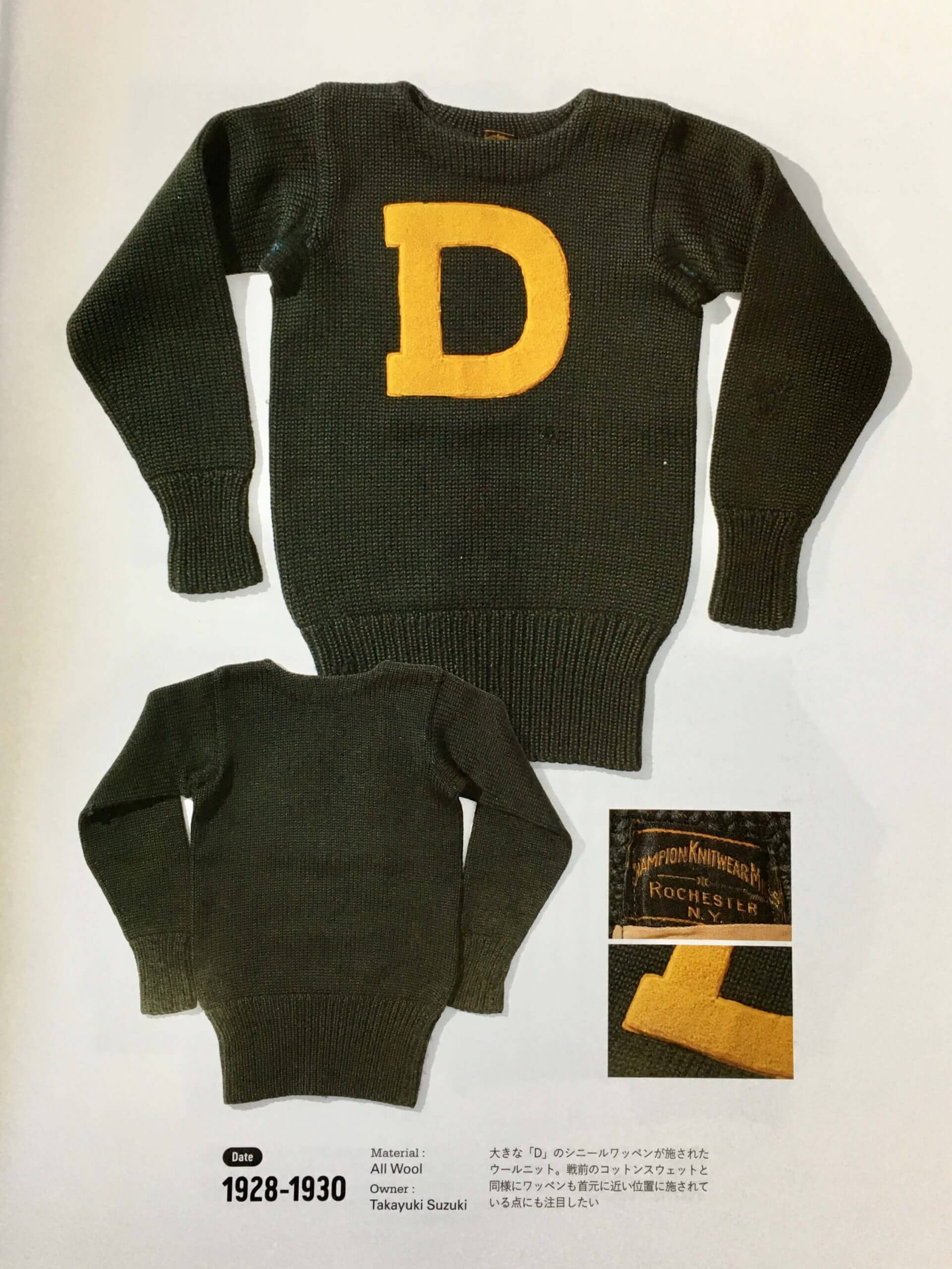 • It's common, even today, for pullover sweatshirts to have a little triangle below the front collar. But I don't think I'd seen the triangle appearing below the rear collar until now: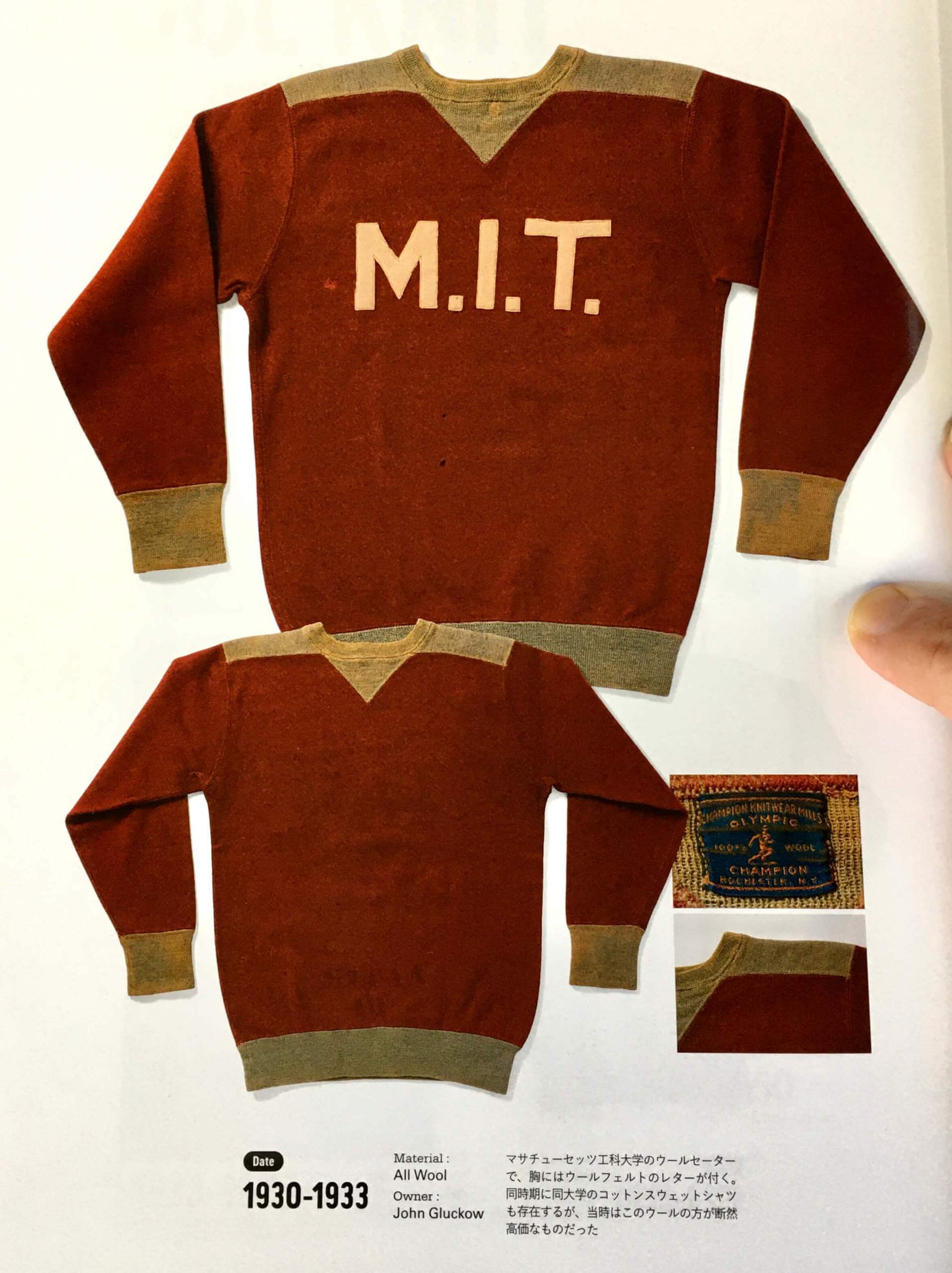 • Check out this really interesting hoodie with a half-length zipper, a zipped hood, and really interesting pockets: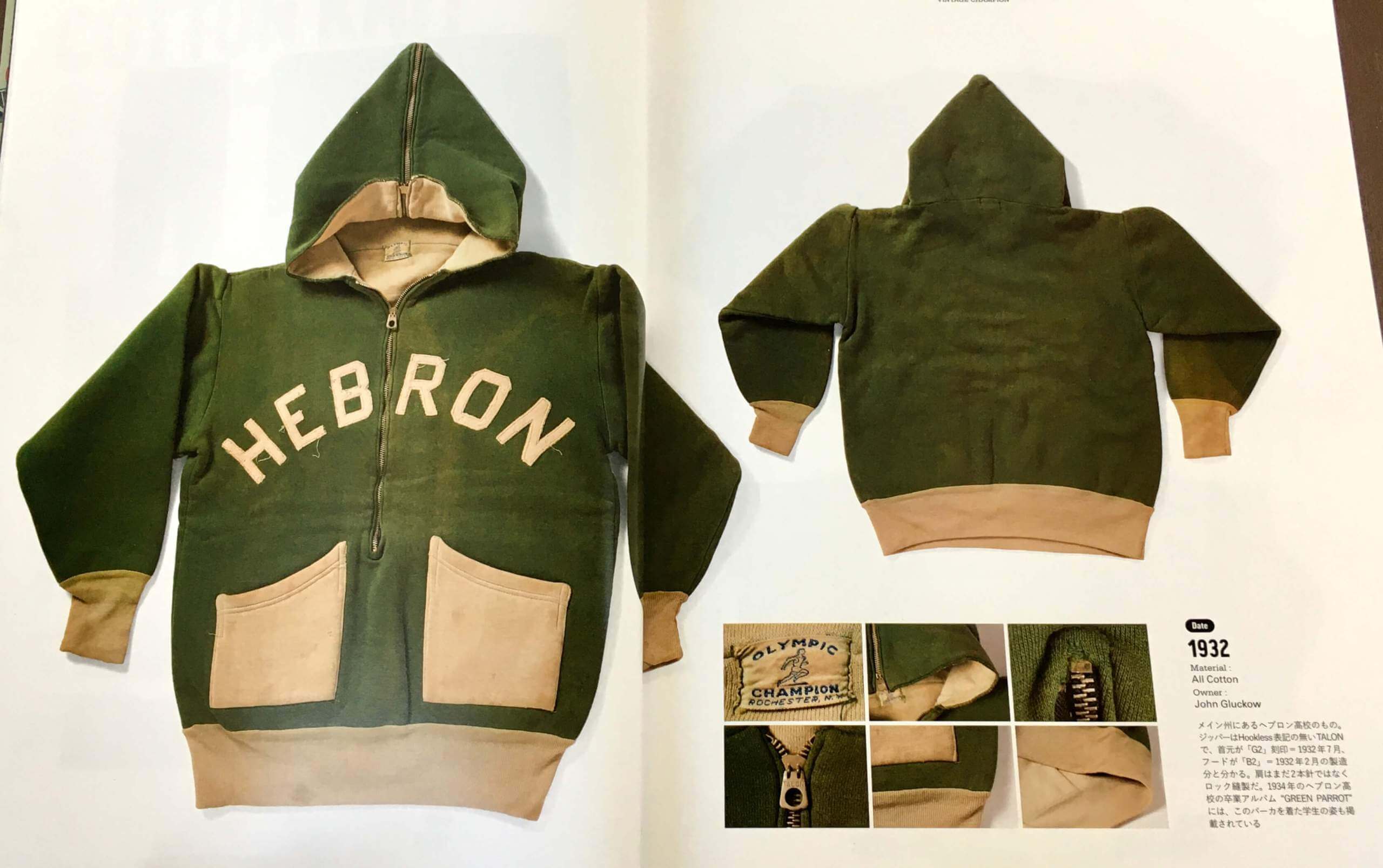 • Similar pockets on this one, but it's a pullover. Note the wraparound/snorkel-style hood: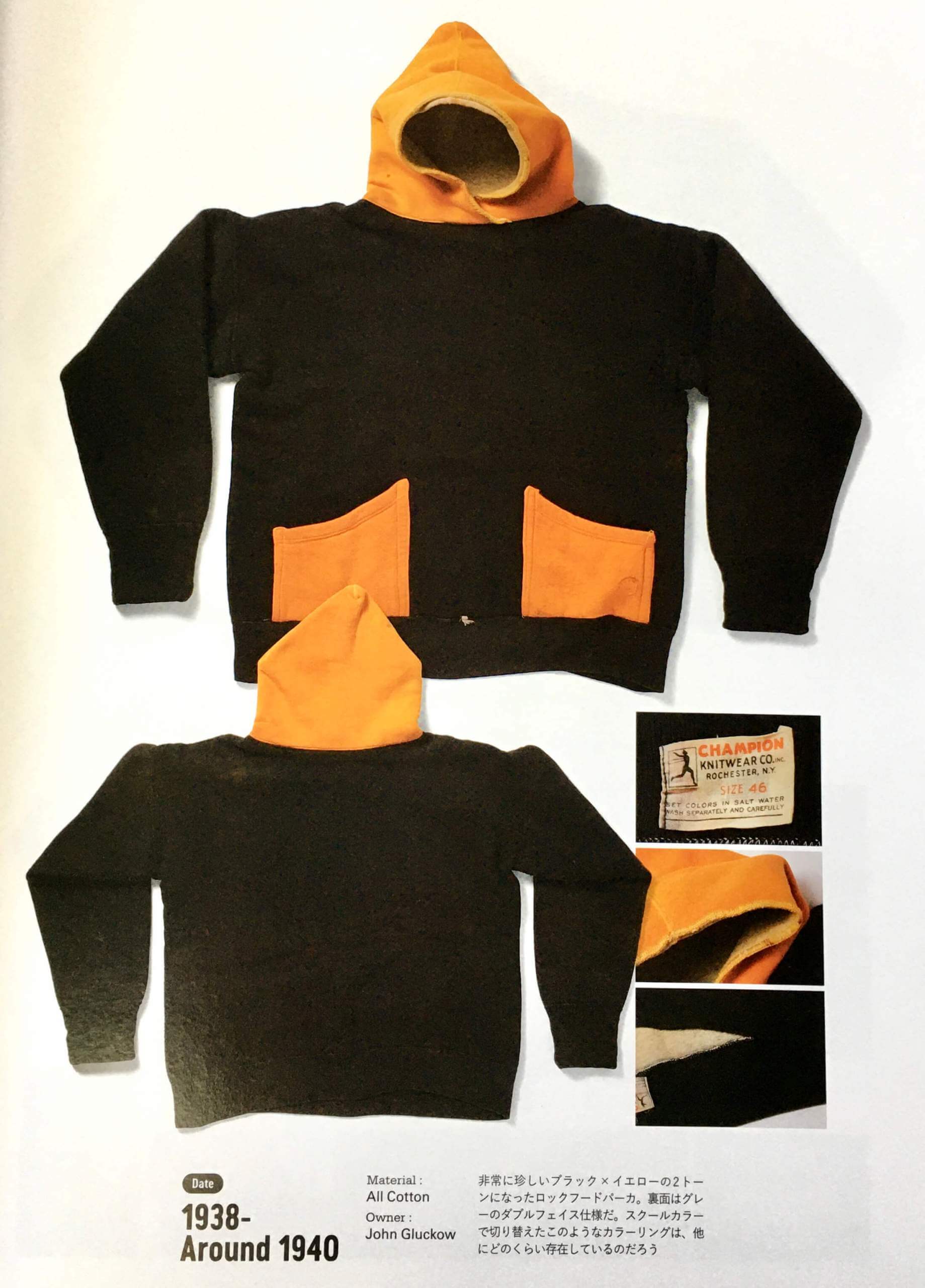 • We've all seen old-school baseball undershirts with a cream or grey body and colored sleeves. Sometimes the sleeves are set-in and sometimes they're raglan. But the book has a few examples of a style I've never seen before, with each sleeve consisting of two separate pieces of fabric — a small set-in piece near the shoulder that matches the color of the body, and then the contrast-colored remainder of the sleeve. Weird! Check this out: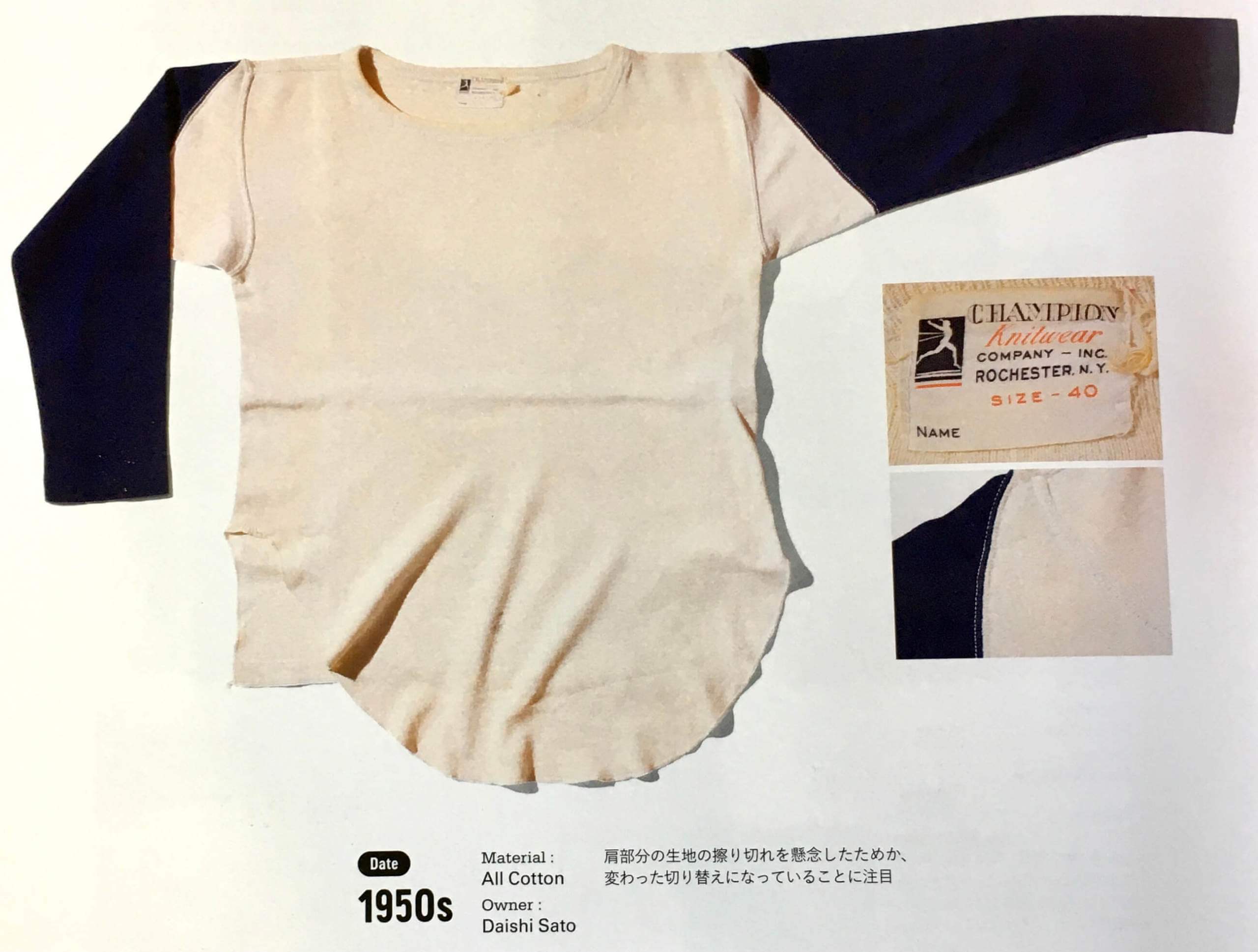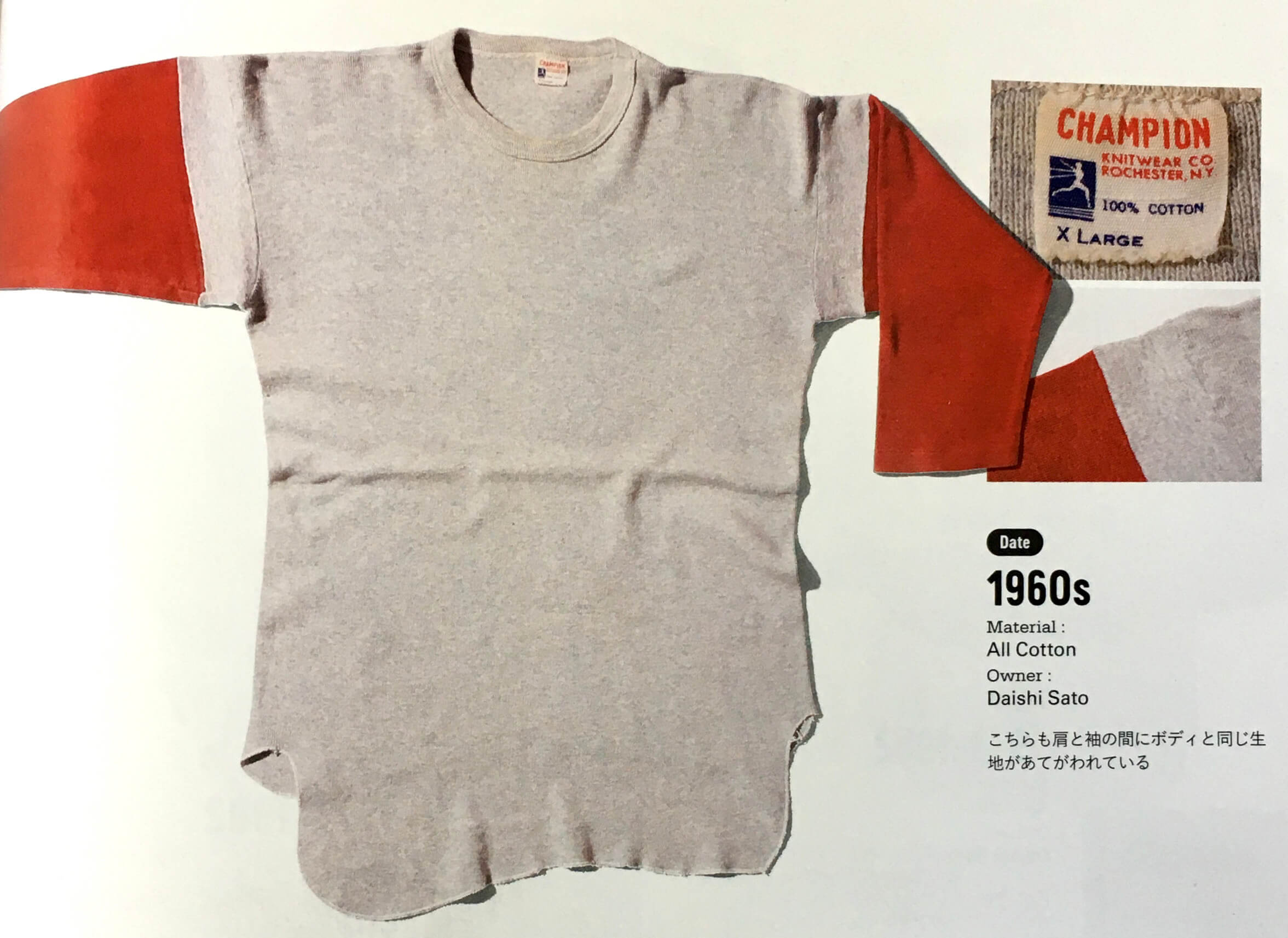 • Love the logo on this U.S. Cheerleaders Association top: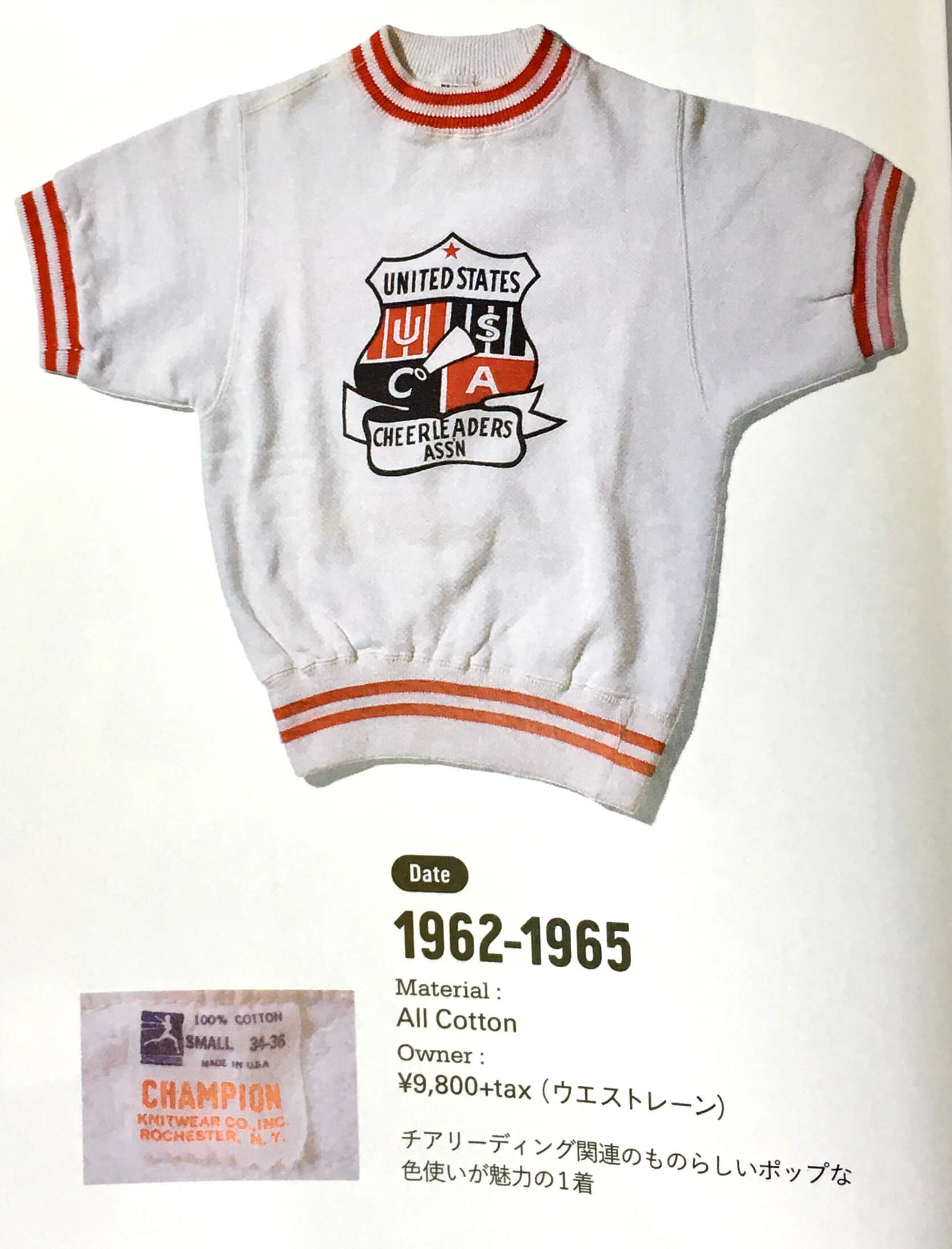 • I can safely say that I have never seen football jerseys quite like these, with the torso, sleeve, yoke, and collar all in different colors: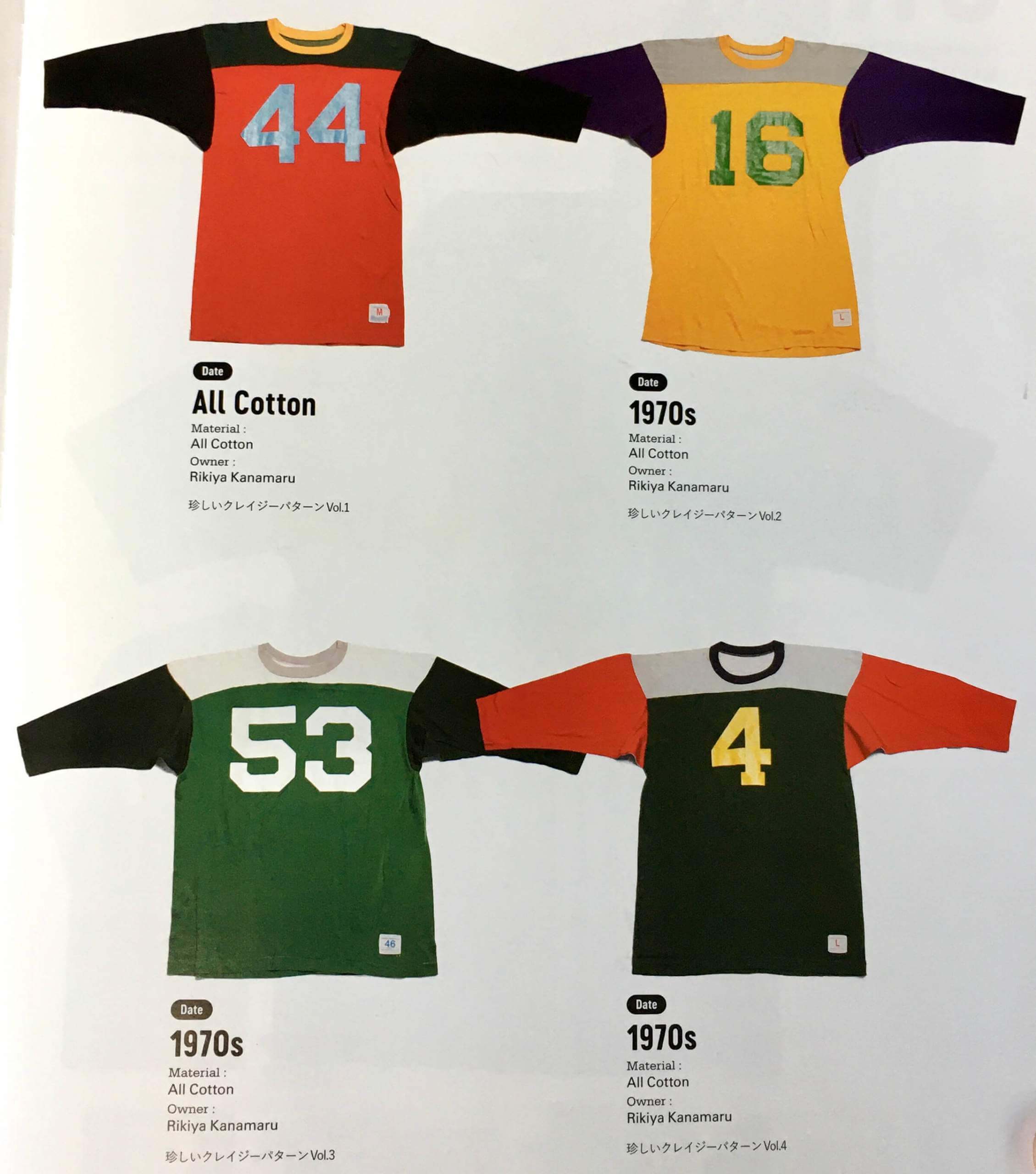 • Check out the two-tone vertical striping below the collars on these T-shirts — never seen anything quite like that before, but it was apparently a thing: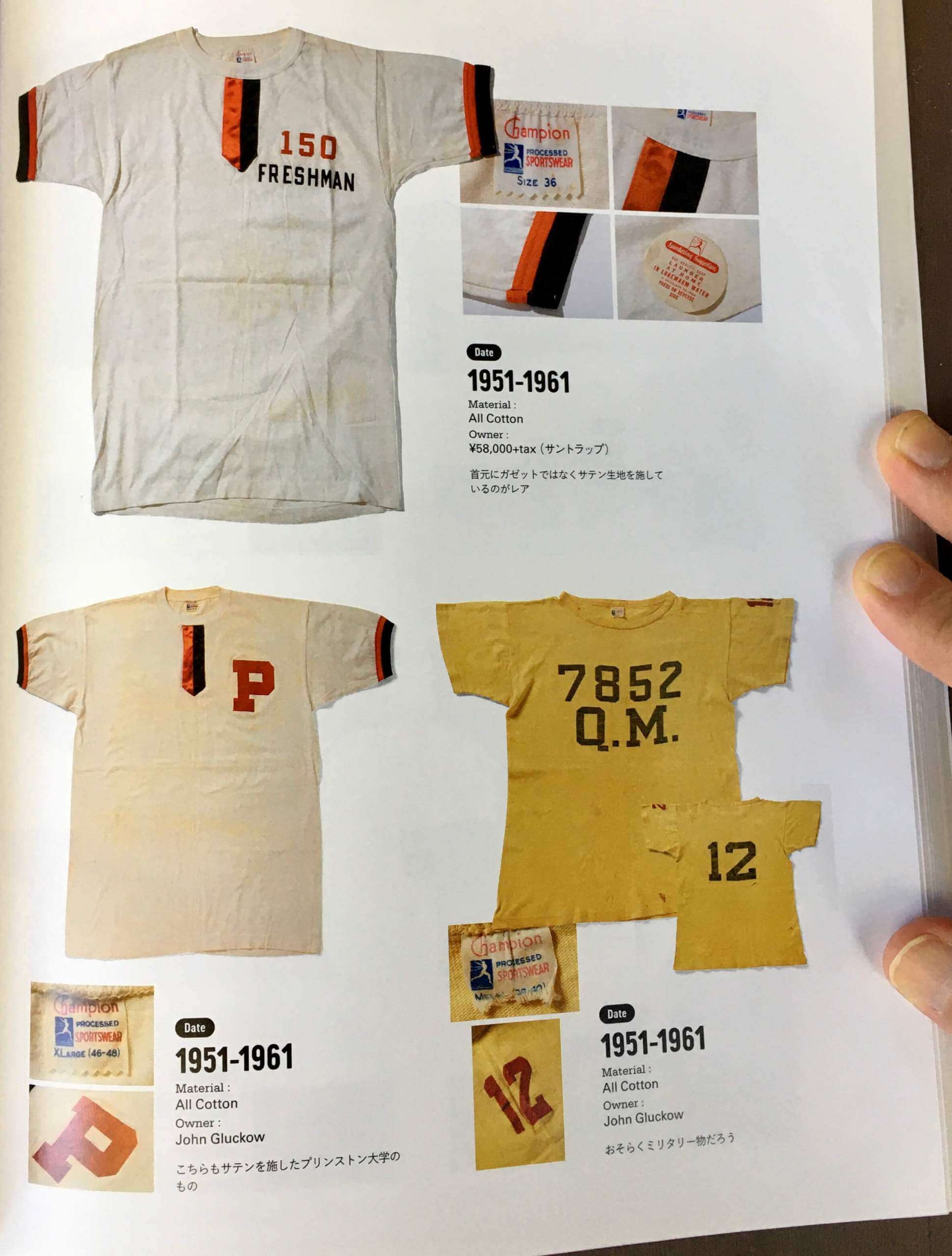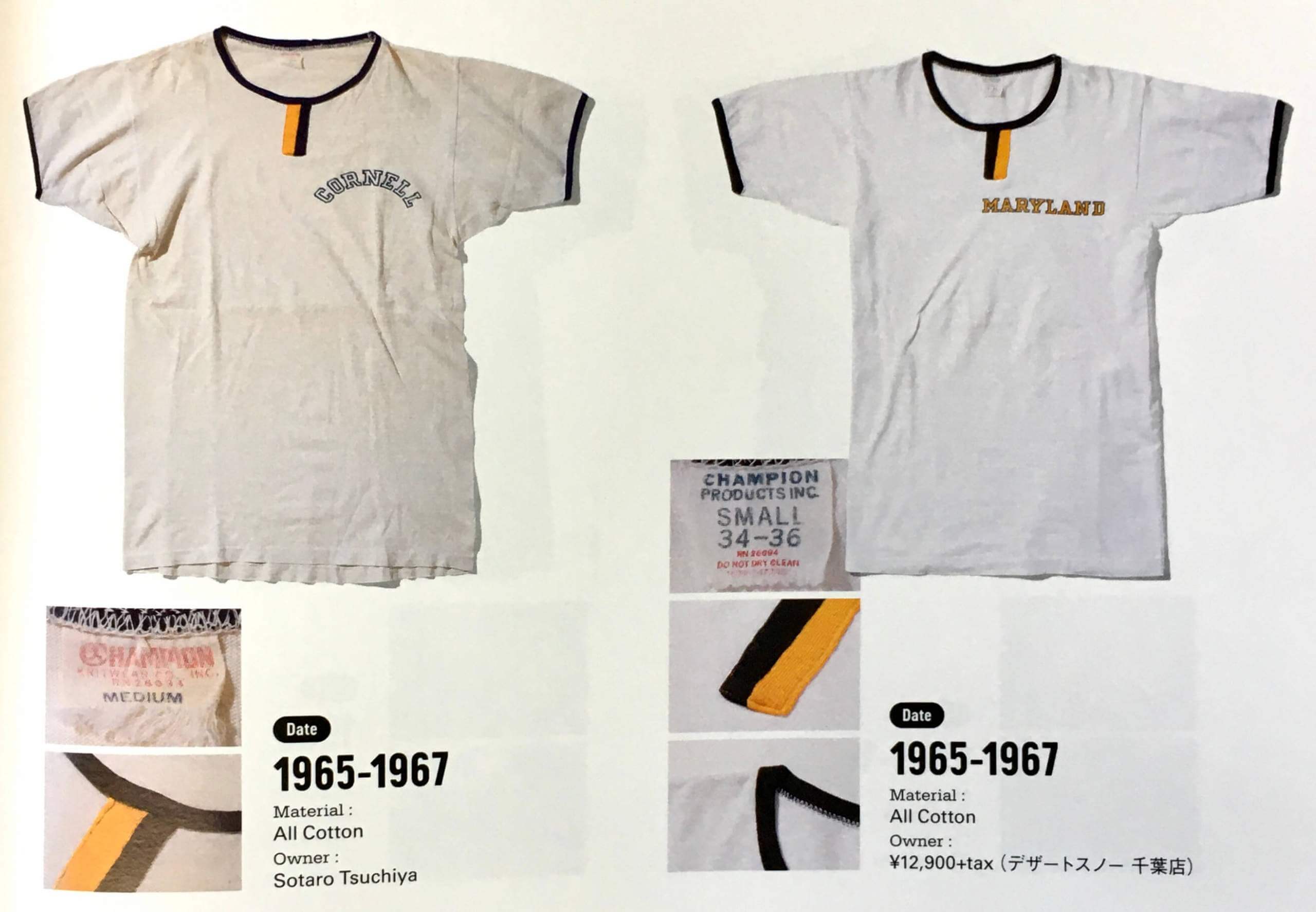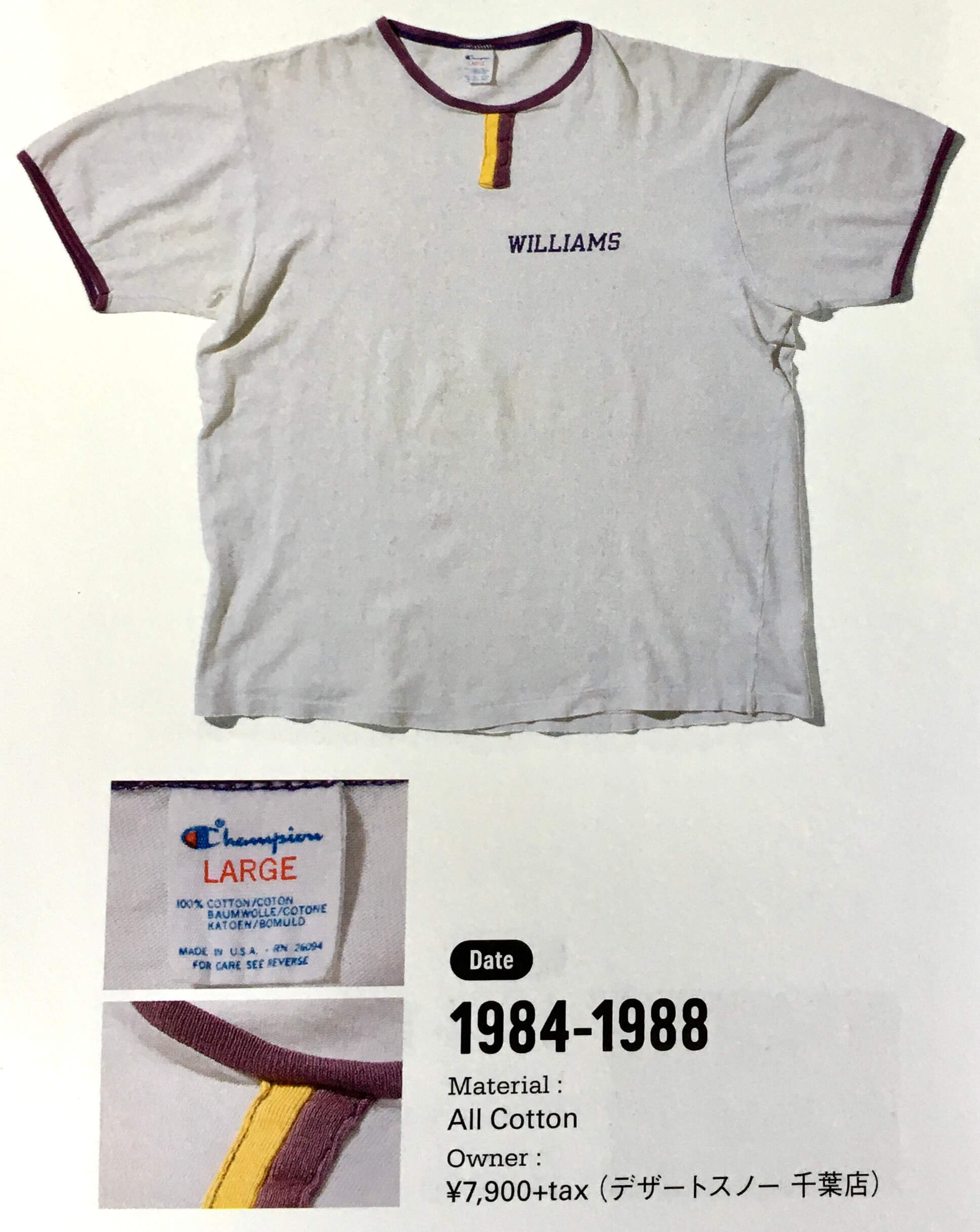 • Remember how I wrote about the Oregon track team's old Afro-clad "soul brother" mascot last autumn? He was immortalized on this T-shirt: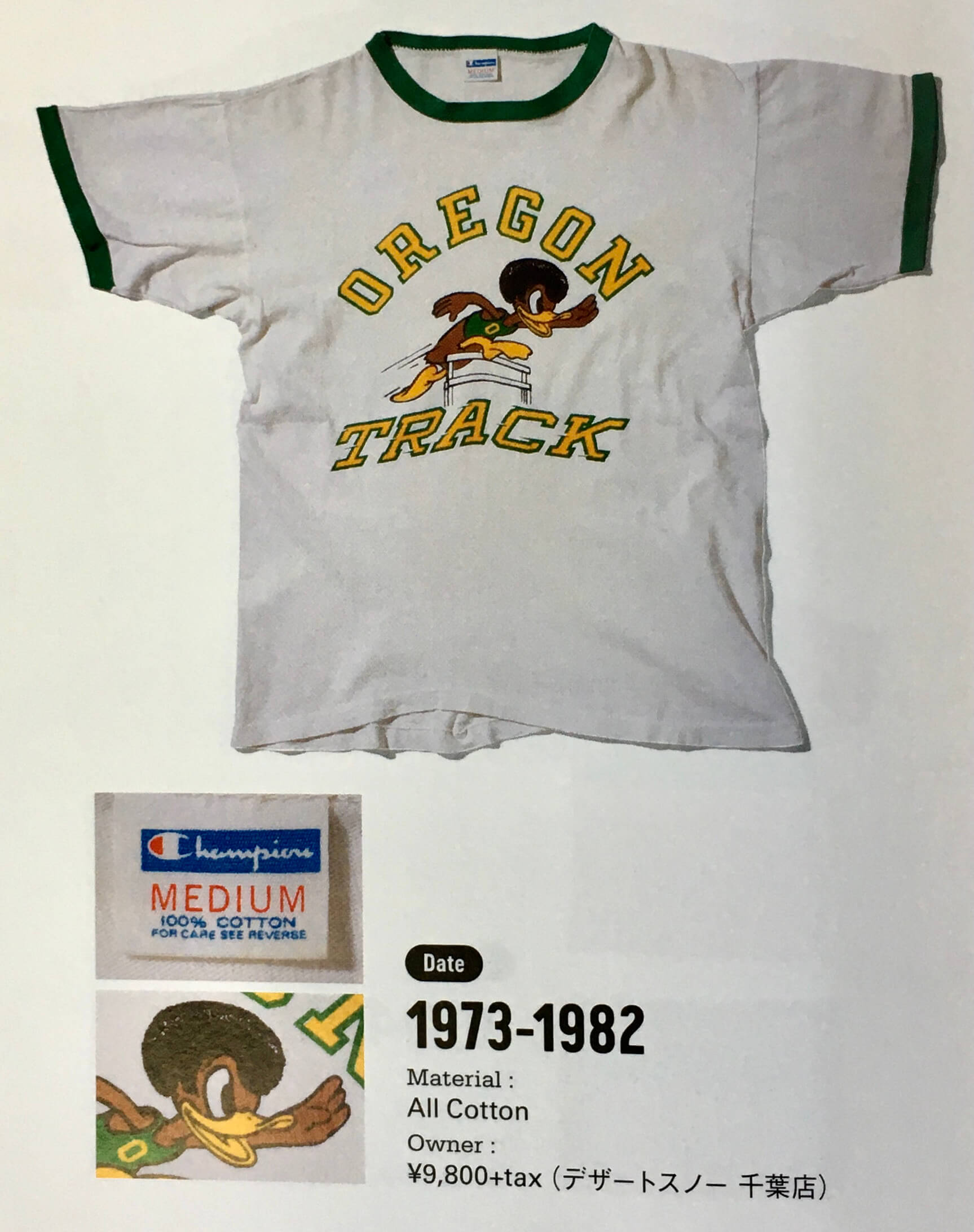 • Jackets! Let's start with this VFW beauty: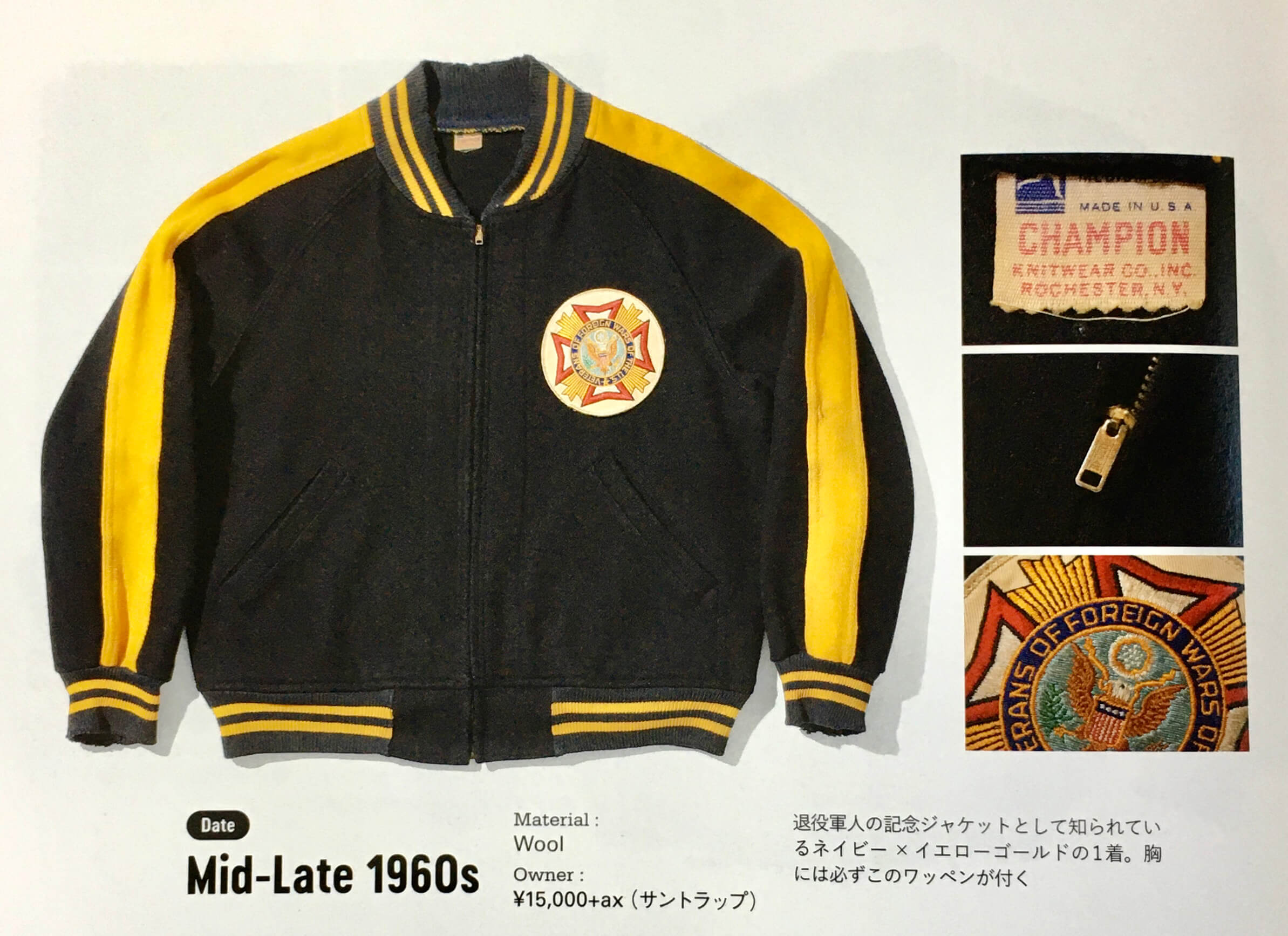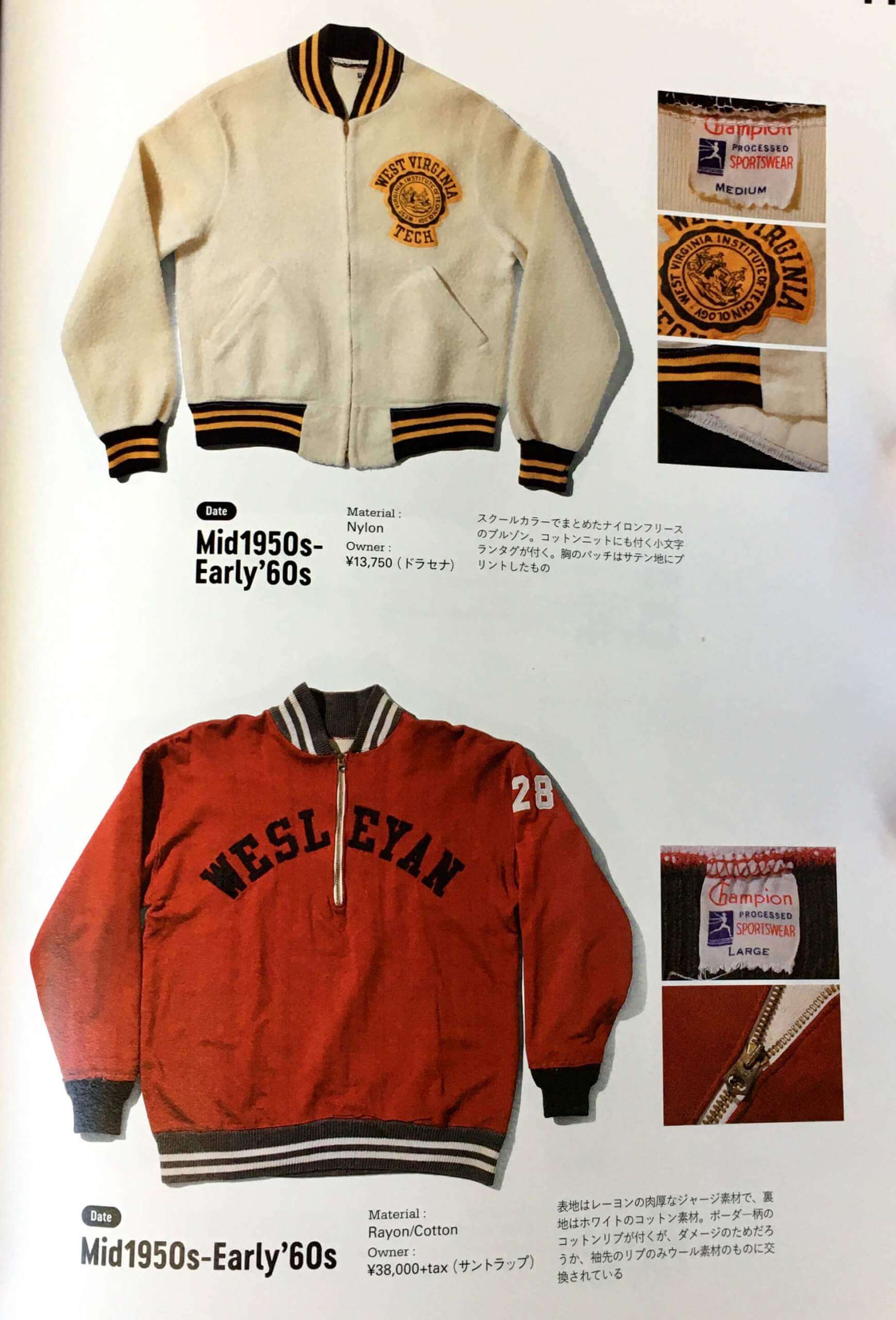 • And holy moly, I love this half-and-half Harley-Davidson jacket: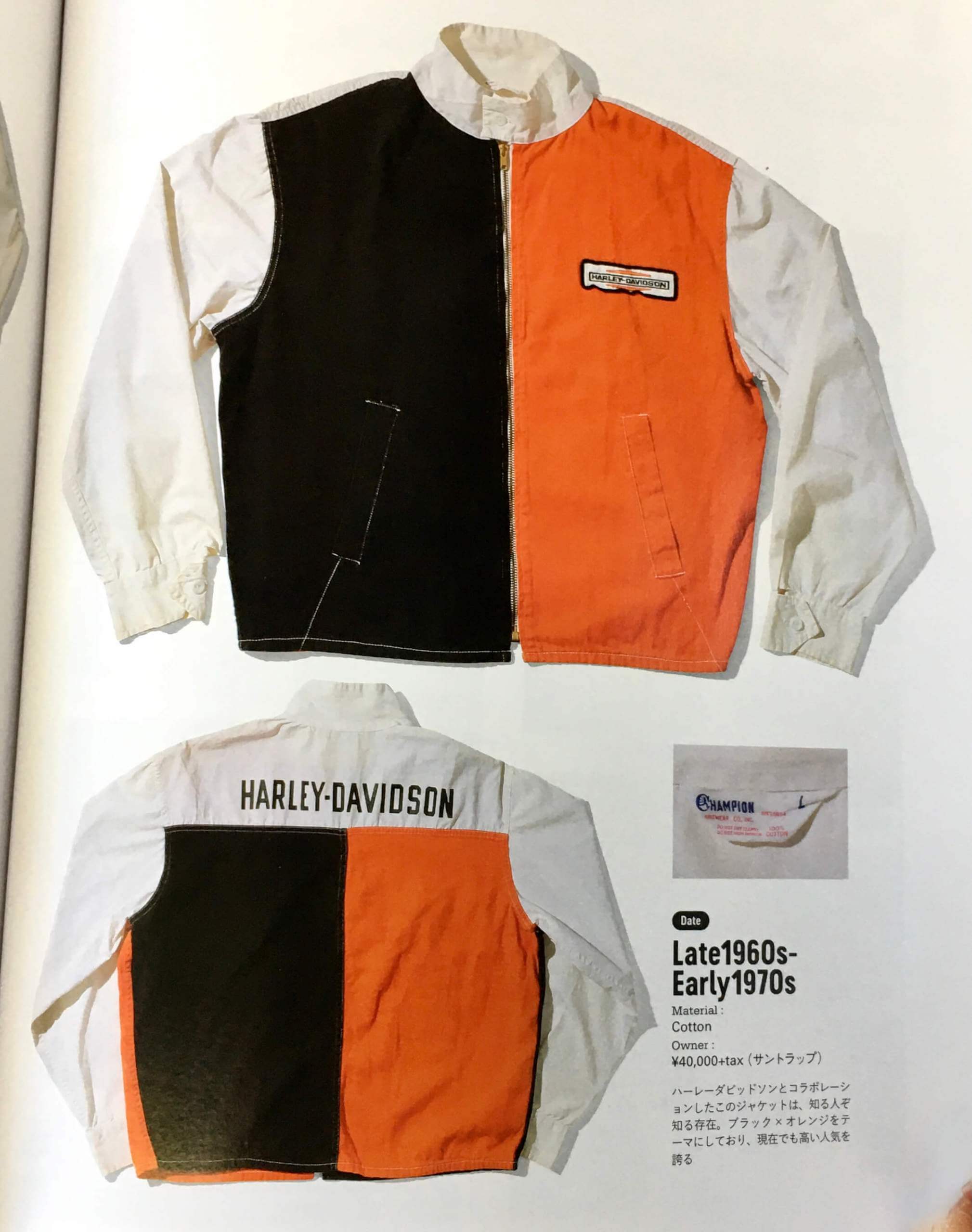 • Speaking of half-and-half, dig this diagonally patterned jersey: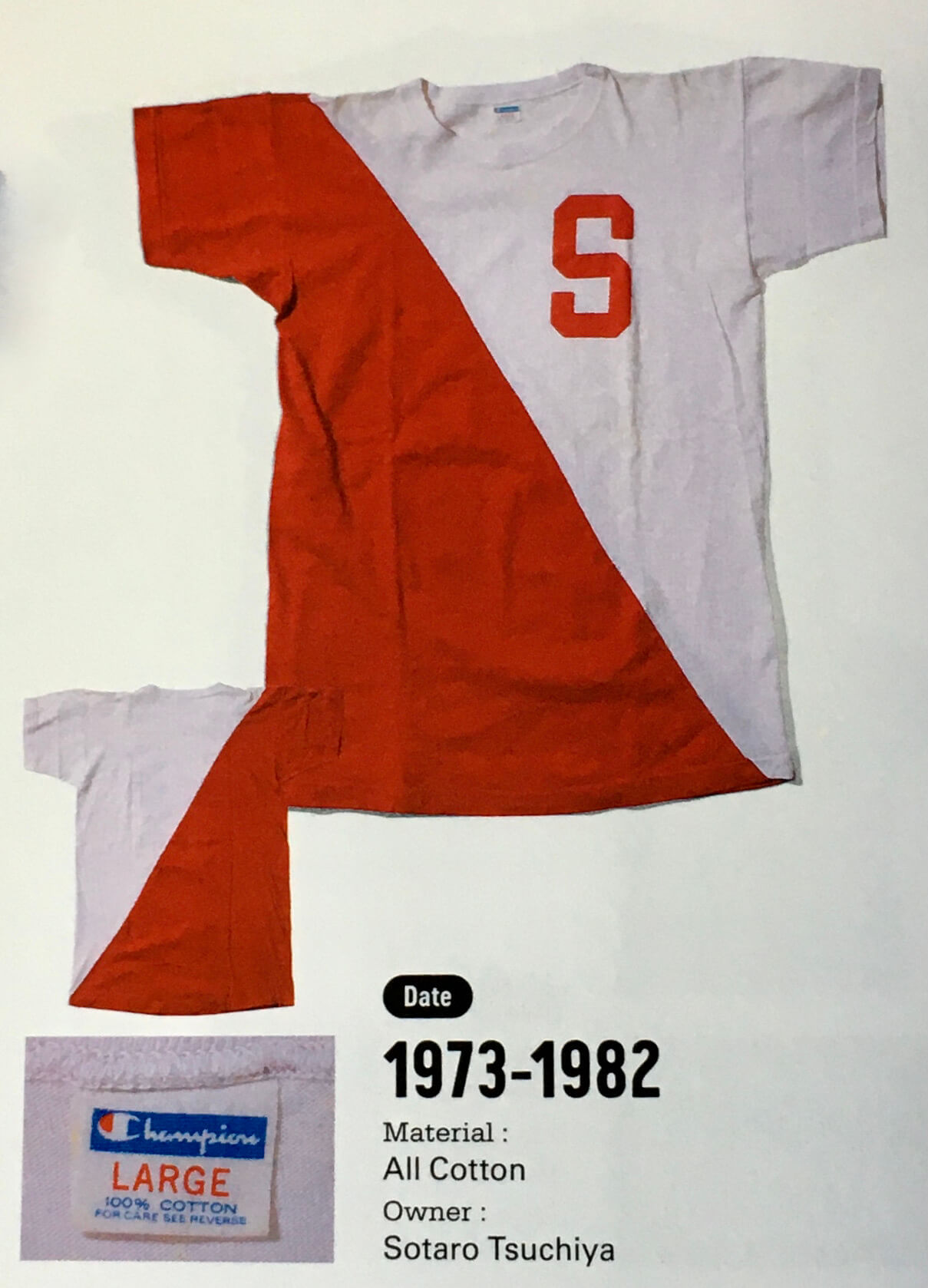 • And speaking of diagonal patterns, I'm a big fan of these sash-themed tops: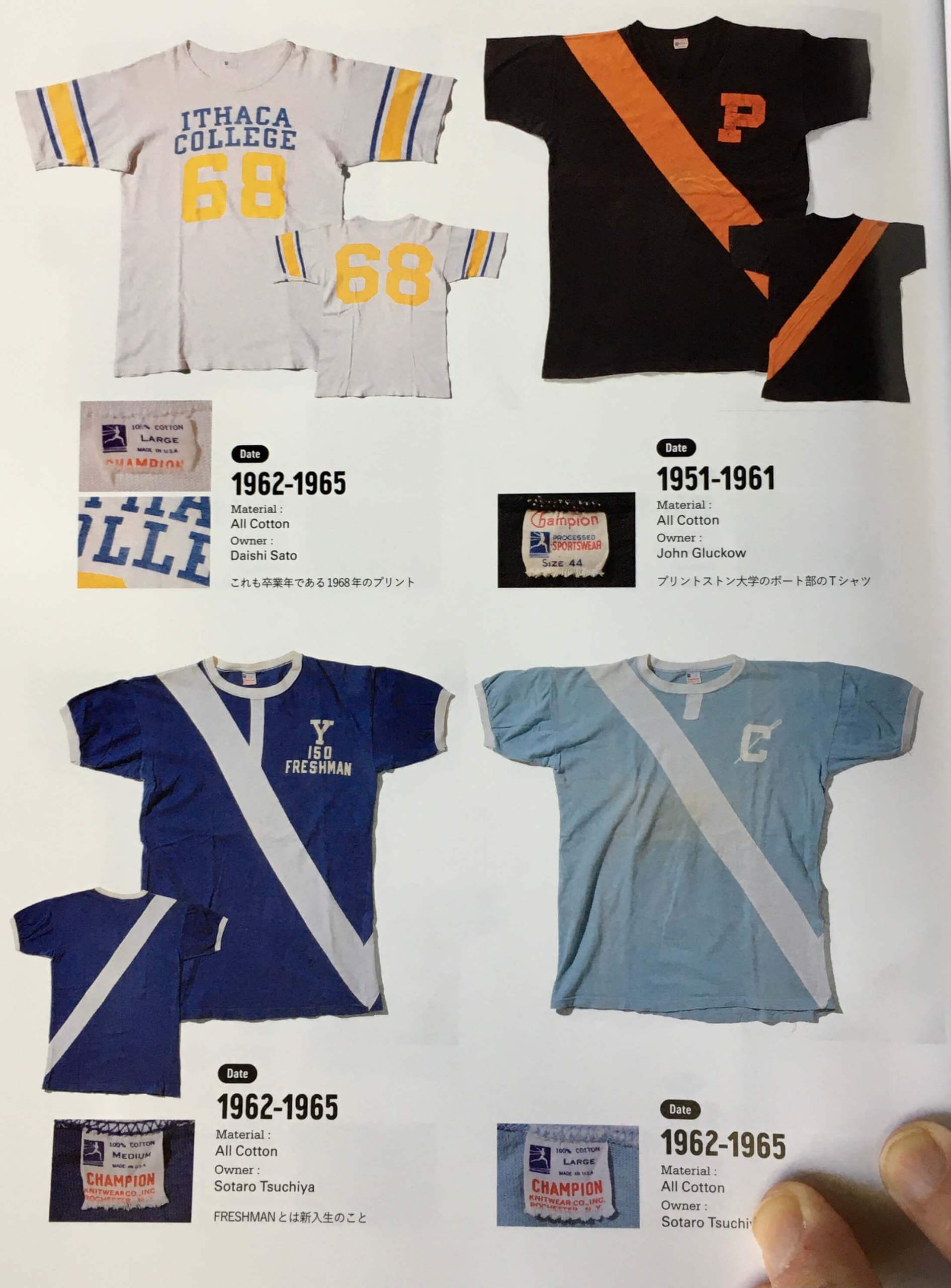 • Champion apparently made sweatshirts for one of Muhammad Ali's training camps: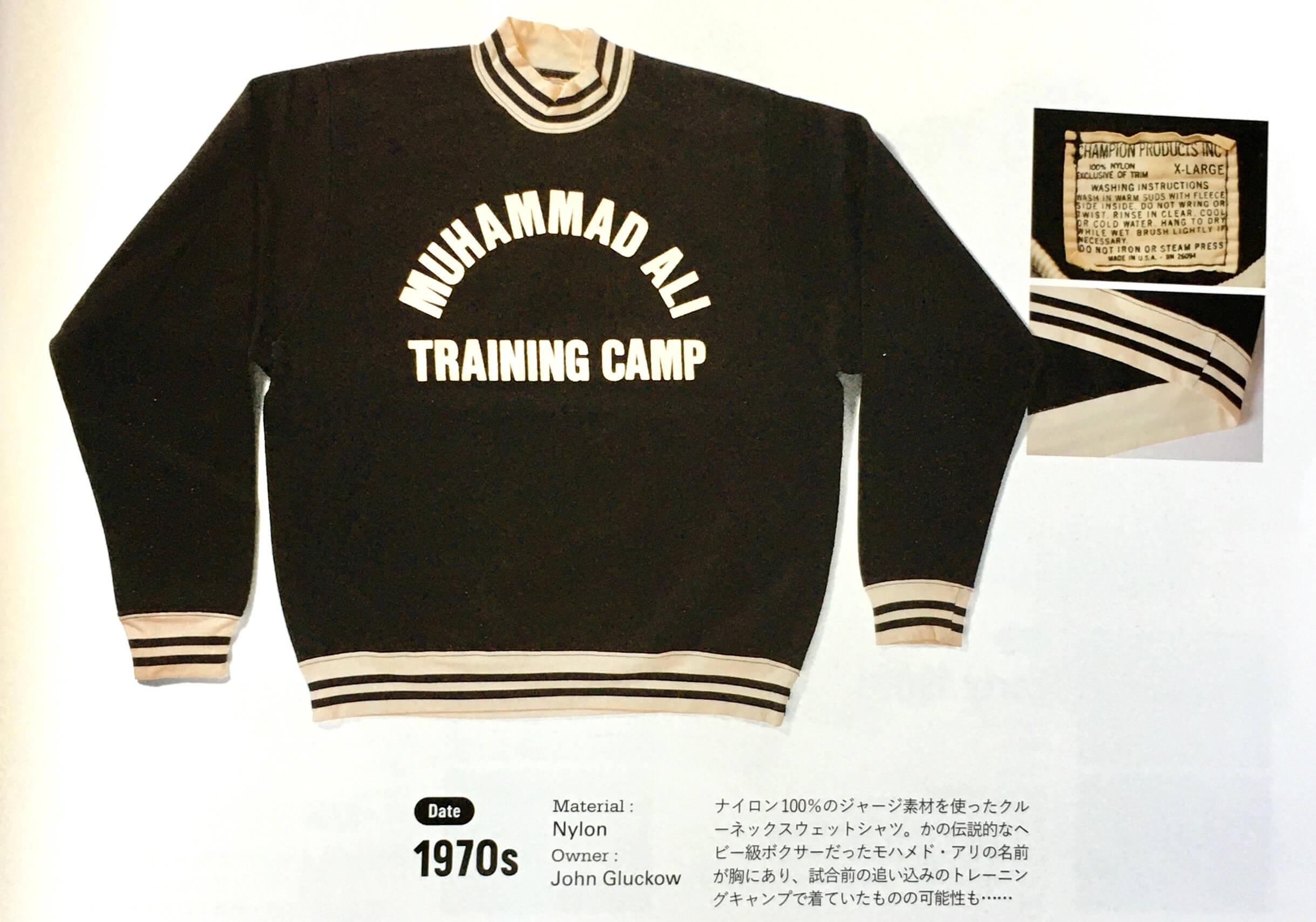 • Reversible athletic shirts were a thing back in the day — made it easy to play blue vs. gold (or red vs. grey, or whatever) in gym class. Here's a bunch of examples: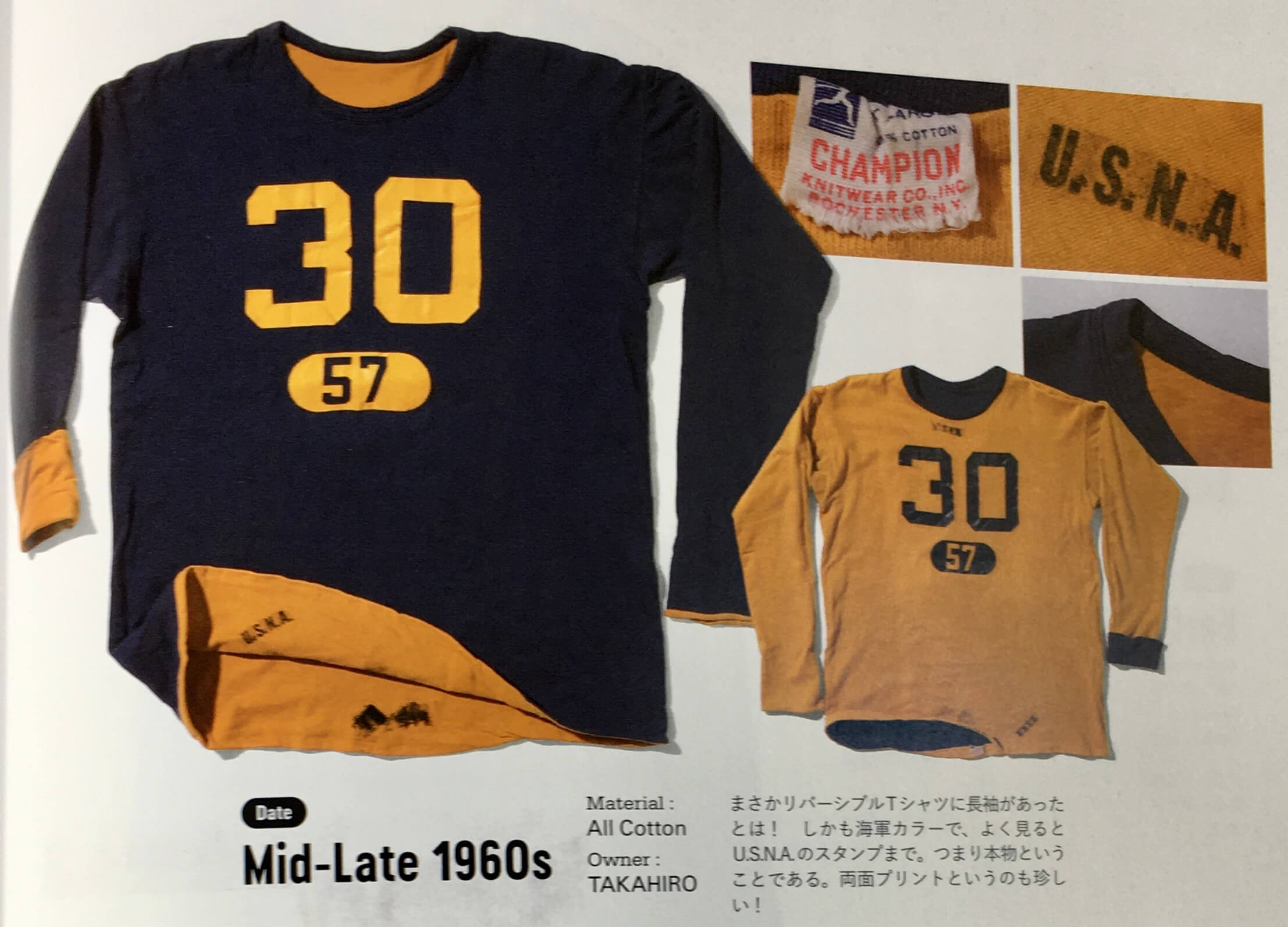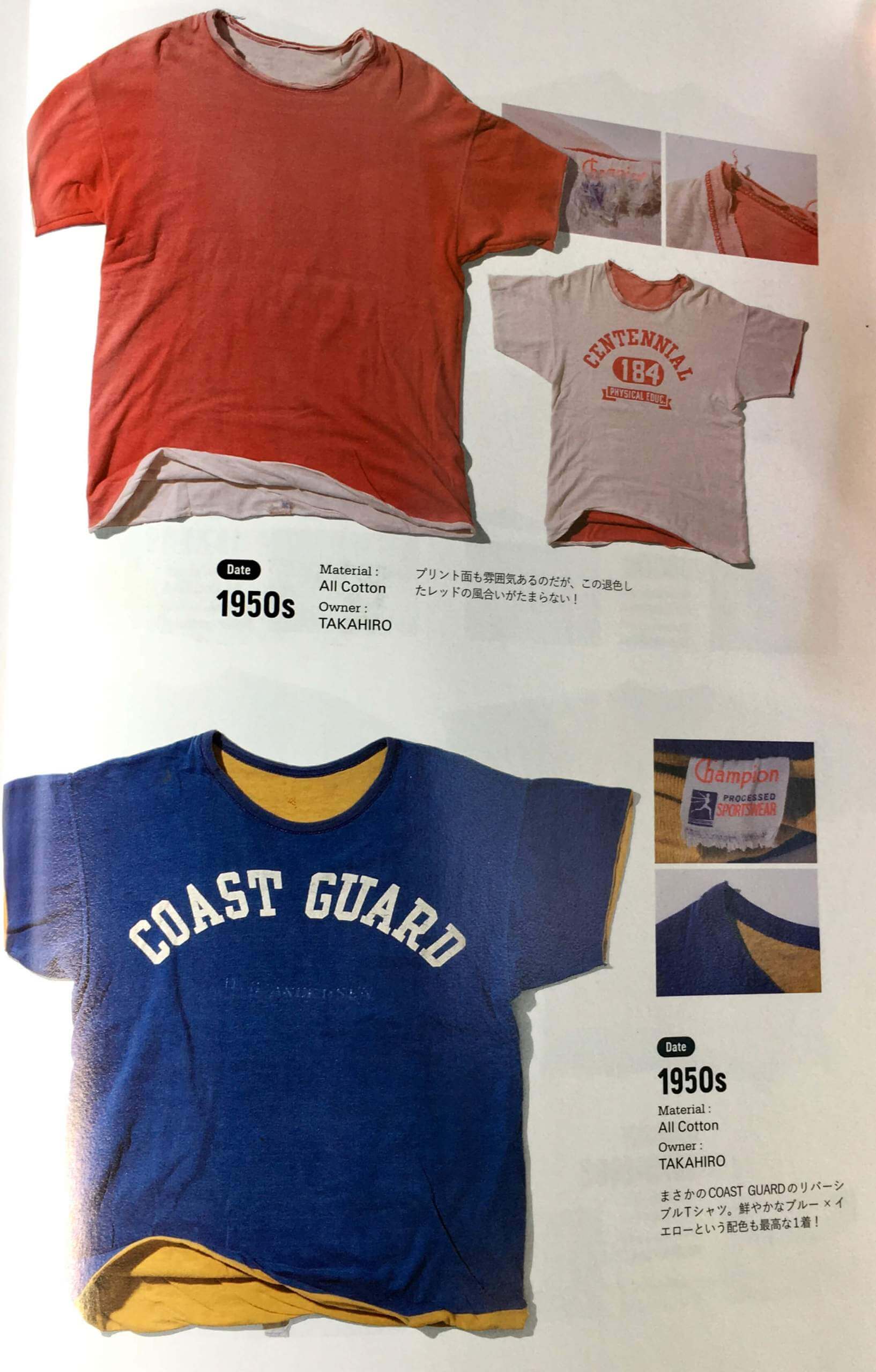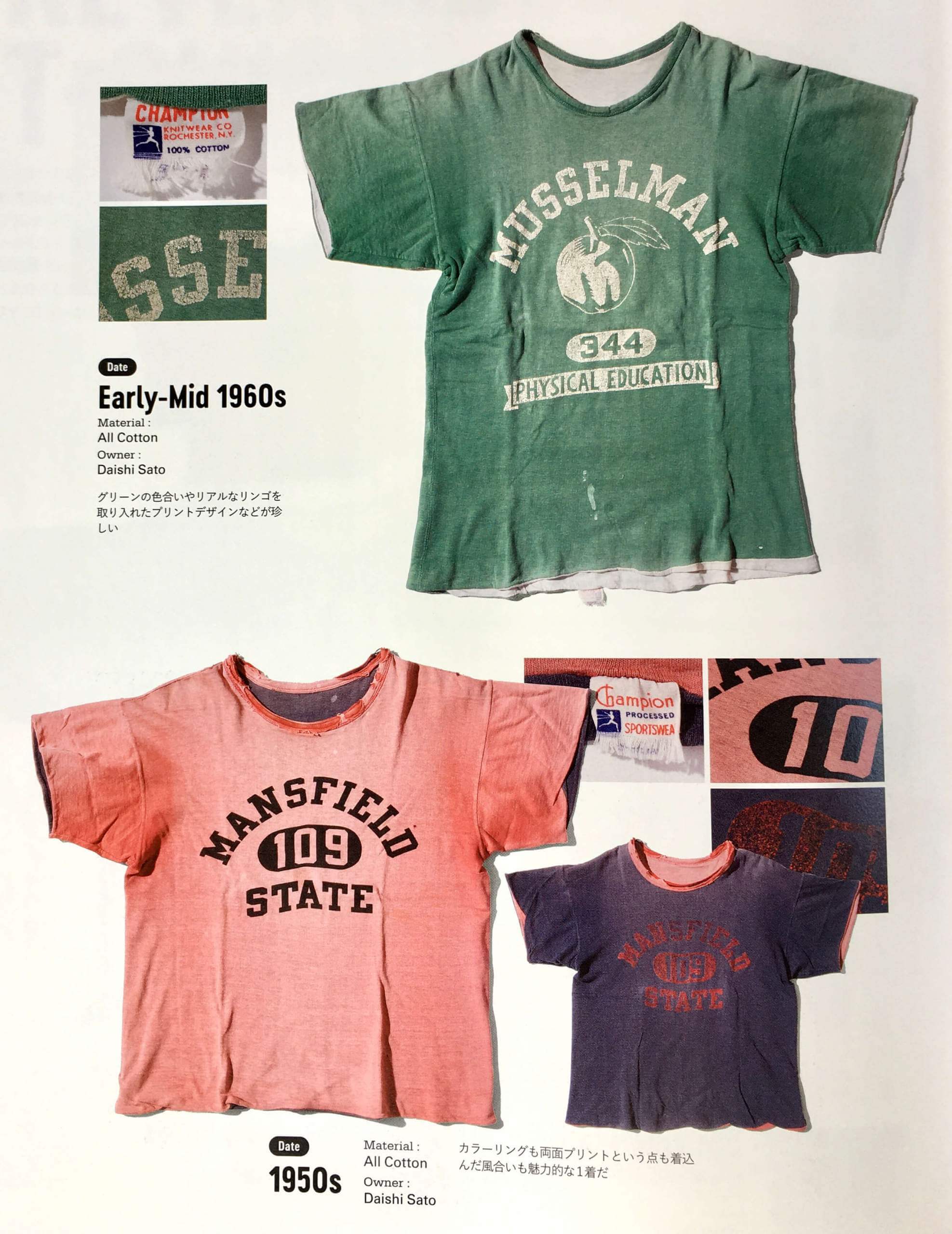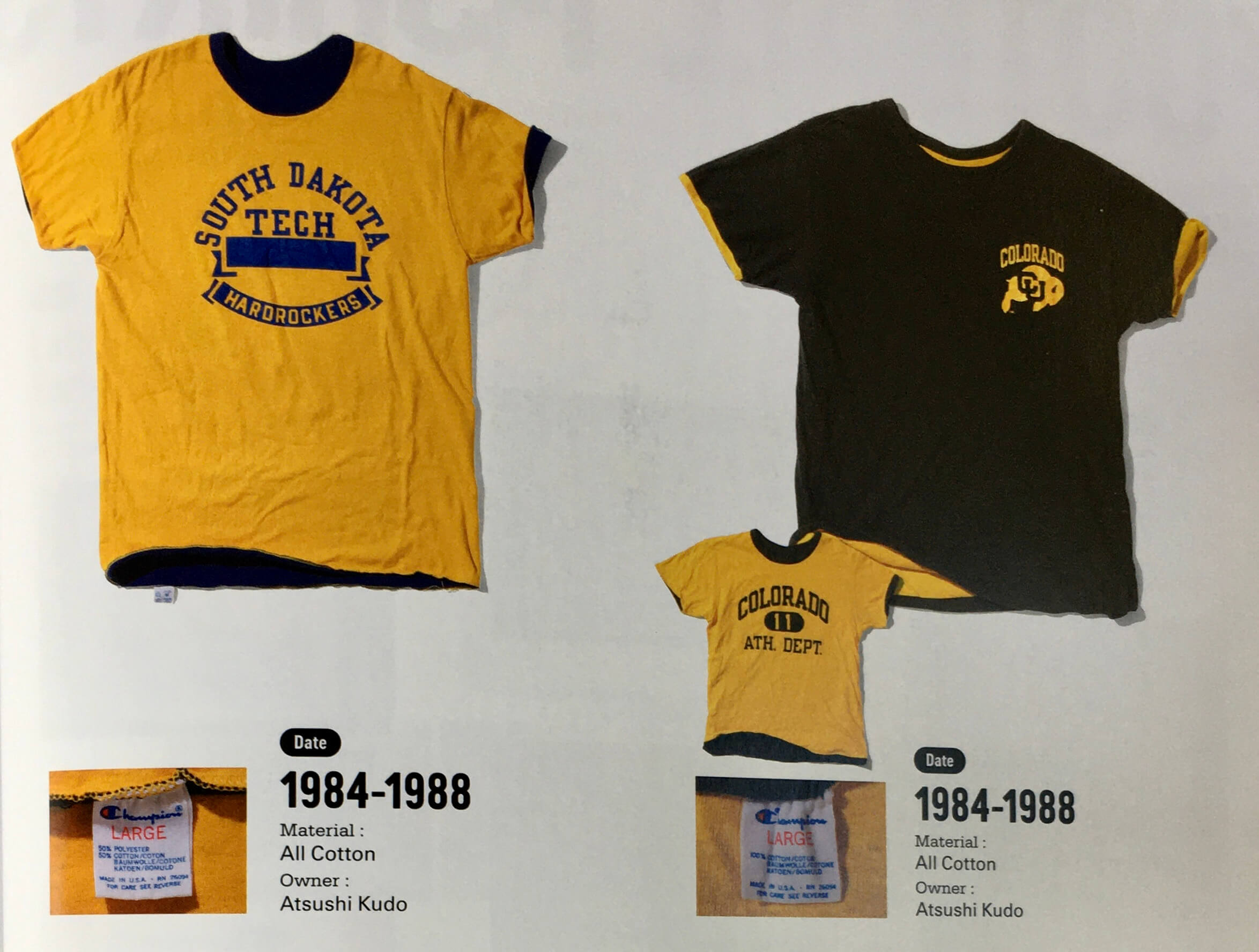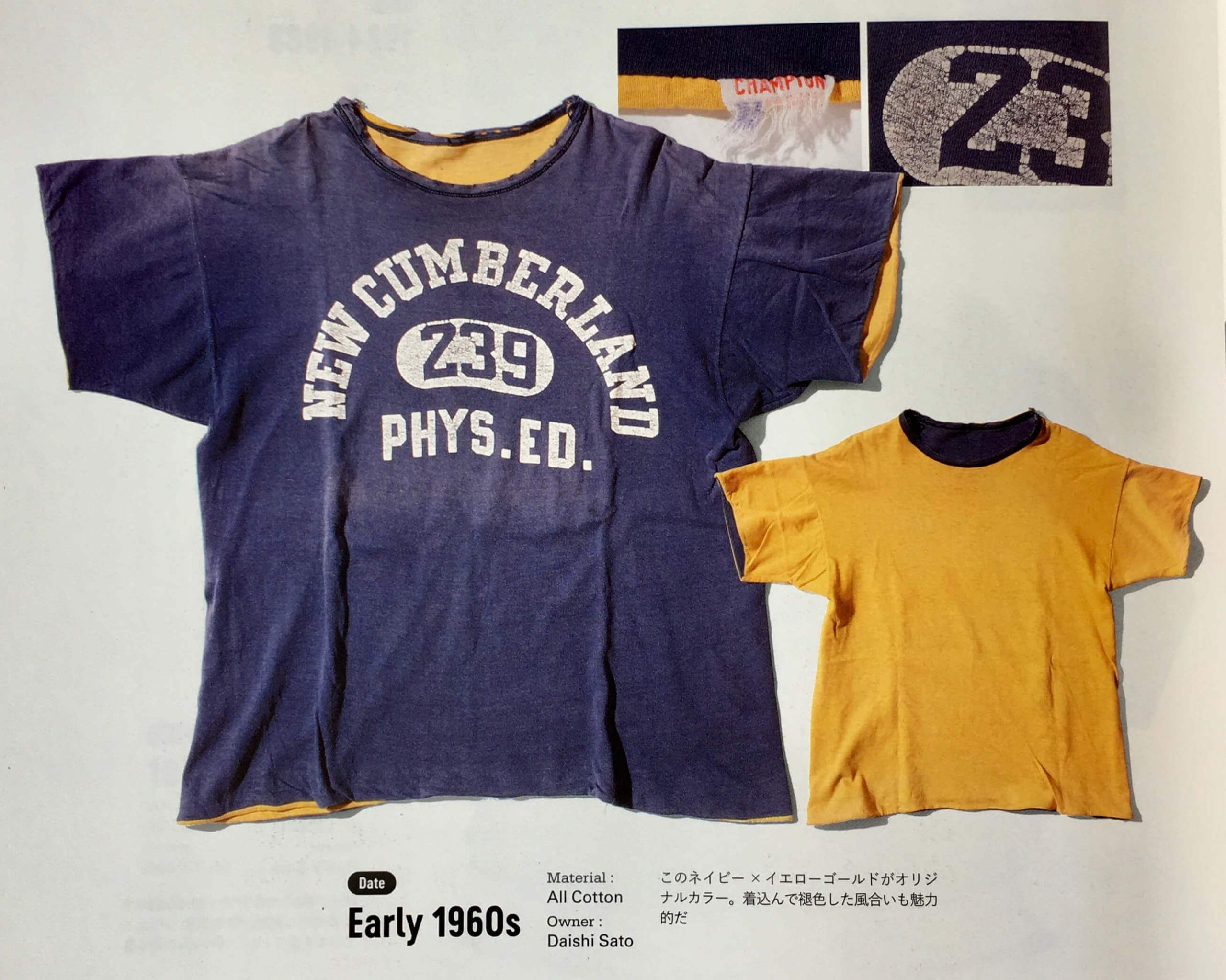 • I don't know what this was, but man — those stripes, and that octopus mascot logo (!):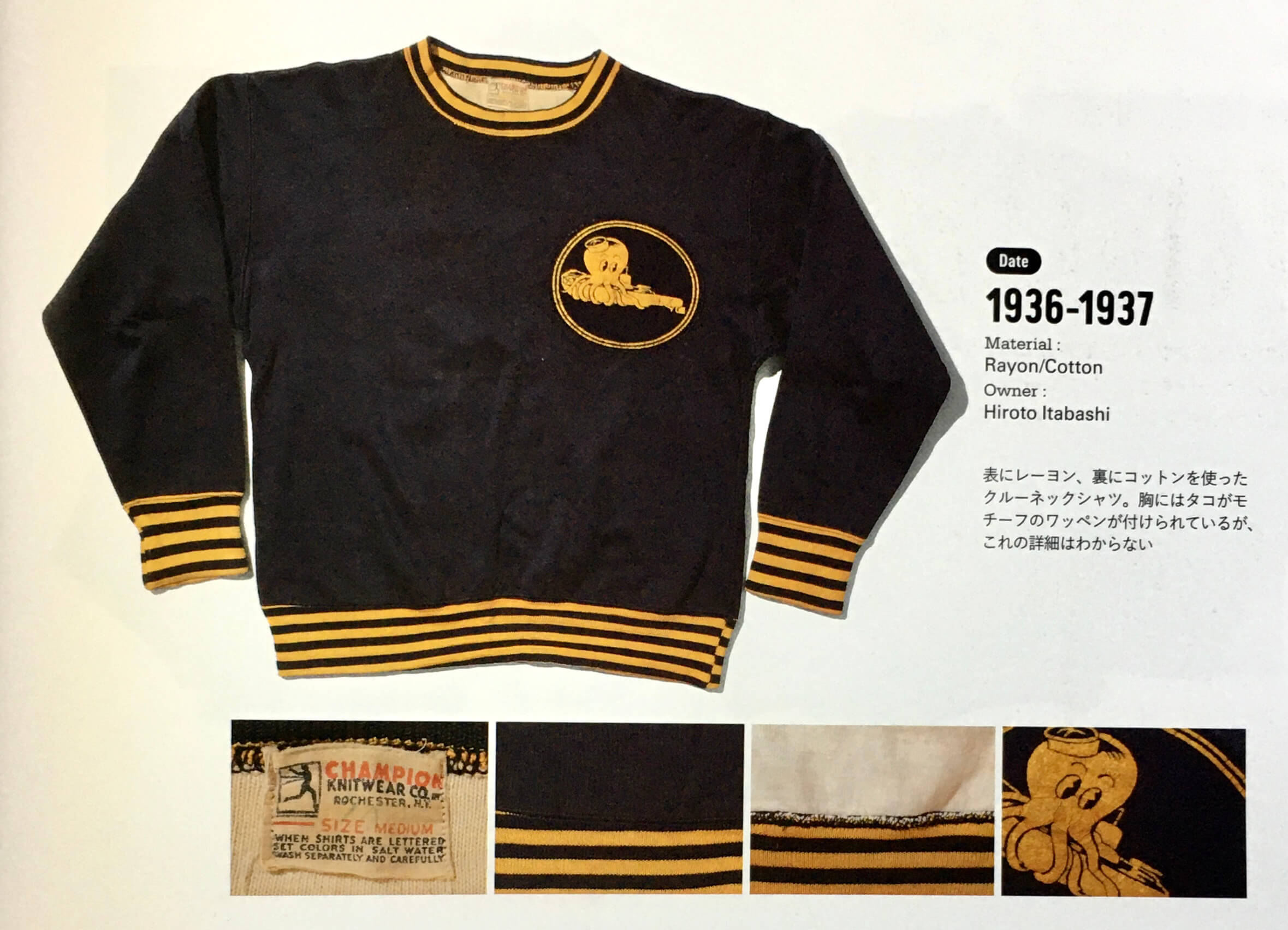 • Not sure what this one was for either, but I'm a big fan of the vertical stripes: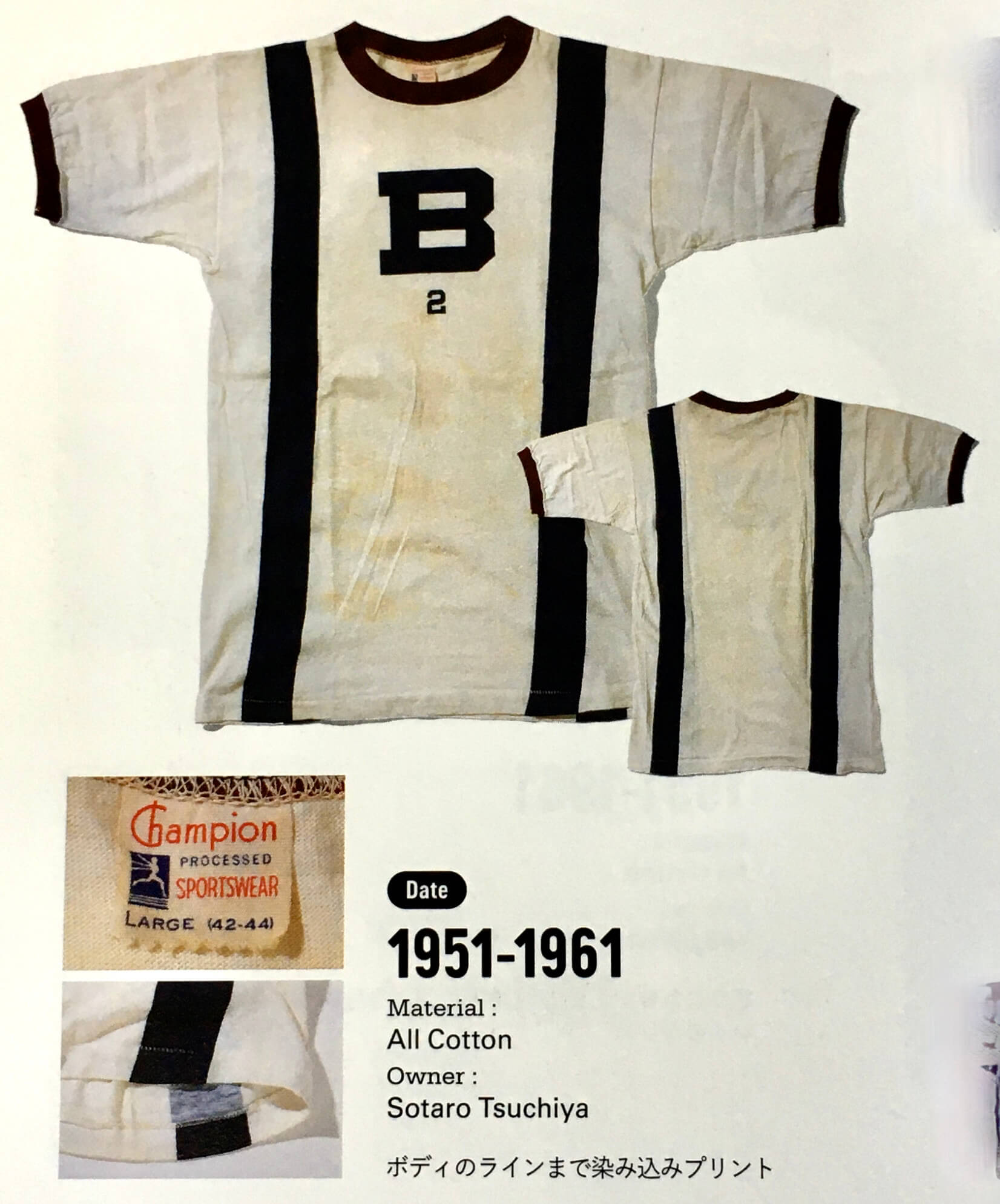 • And we wrap up with this one — maybe my favorite of the whole batch, because I like the simple design so much: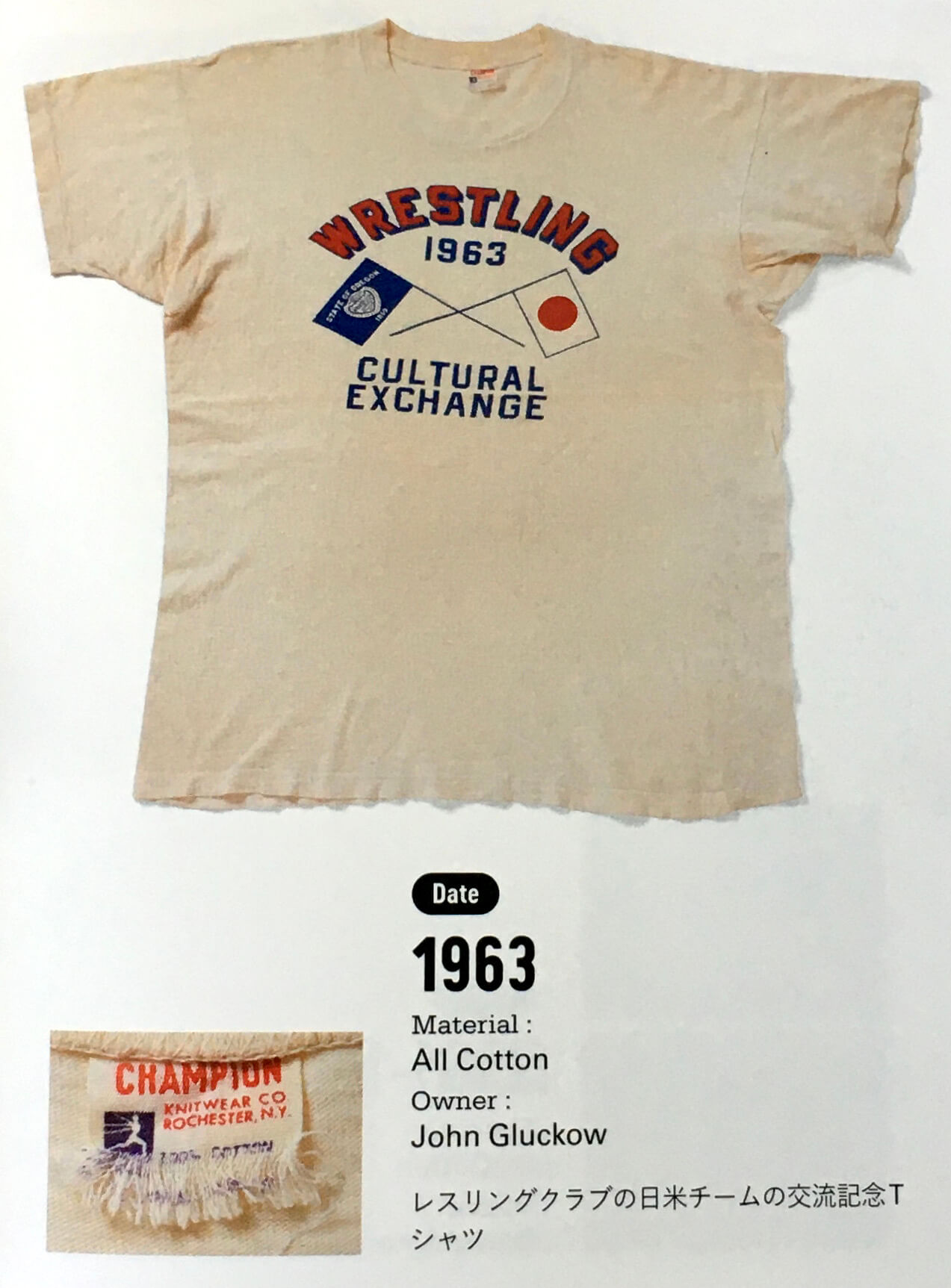 ———
There's even more, but you get the idea. The book is tremendous — highly recommended if you can find a copy (although it's not exactly a budget item). Major, major thanks to Mark Lum for donating it to the Uni Watch library!
• • • • •
• • • • •
Ewwww: Mono-neon something-something, dishwater something, painful to watch, something-something, dirty laundry something, wife said, "Why are they dressed like highlighters?," something-something, fish, barrel, something.
Okay, so that sucked. Gotta give the NFL credit — it's not every sport that can stage two nationally televised showcase games over four days and have one of them look so awesome while the other looks so awful.
One thing that was driven home for me last night is that the the dishwater jerseys look much worse on TV than they do in still photos, in part because the ridiculous two-tone sleeves are much more apparent on TV, as you can see in this screen shot:
@UniWatch @PhilHecken the white on the back of the Rams' sleeves just accentuates just how dirty dishwater looking the rest of the "bone white" looks. Just do regular white! pic.twitter.com/swHhVV1Fml

— Nick (@irvingnick) October 8, 2021
For some reason, the contrast between the white and the dishwater isn't as vivid in still pics, but it really pops (and not in a good way) on TV.
• • • • •
• • • • •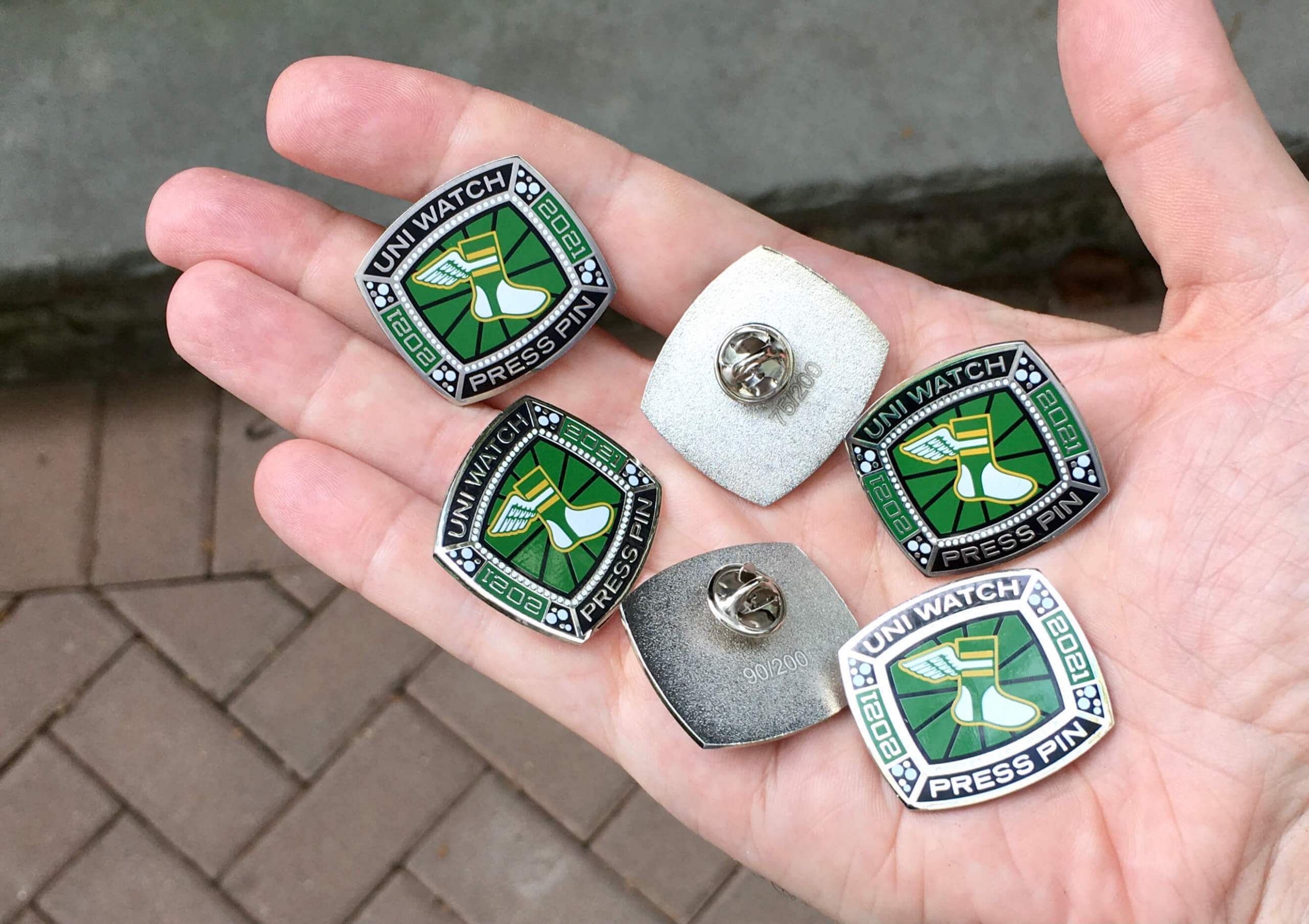 Click to enlarge
ITEM! 2021 Press Pin launch (and bobble sale): With our October pin now sold out (thank you!), it's time for the annual Uni Watch Press Pin. This pin is not part of the monthly Pin Club series (and you do not have to purchase it in order to qualify for the Pin Club's "Collect 'Em All" bonus prize) — rather, it's an annual pin that Todd Radom and I do each October to coincide with the MLB postseason, inspired by the rich history of World Series press pins. The idea is that everyone in the Uni Watch comm-uni-ty can legitimately wear our Press Pin, because you all contribute information, feedback, and knowledge that helps me do my job of covering the uni-verse.
As you can see above, this year's Press Pin is based on a championship ring. Since many sports rings these days are either white gold or platinum, we went with a silver-tone finish instead of gold. Here's a closer look (click to enlarge):
This pin was produced in a numbered edition of 200, but I soft-launched it yesterday afternoon on social media, so we're already down to 145 remaining. It's available here while supplies last.
Speaking of which: The 2019 and 2020 Press Pins both sold out quickly, so you know what to do.
In addition, it turns out that I manufactured too many of our September bobble-pins. But my misjudgment is your gain, because I've now reduced the price on that pin from $13.99 to $9.99. In case you don't remember how cool it is, here's a photo: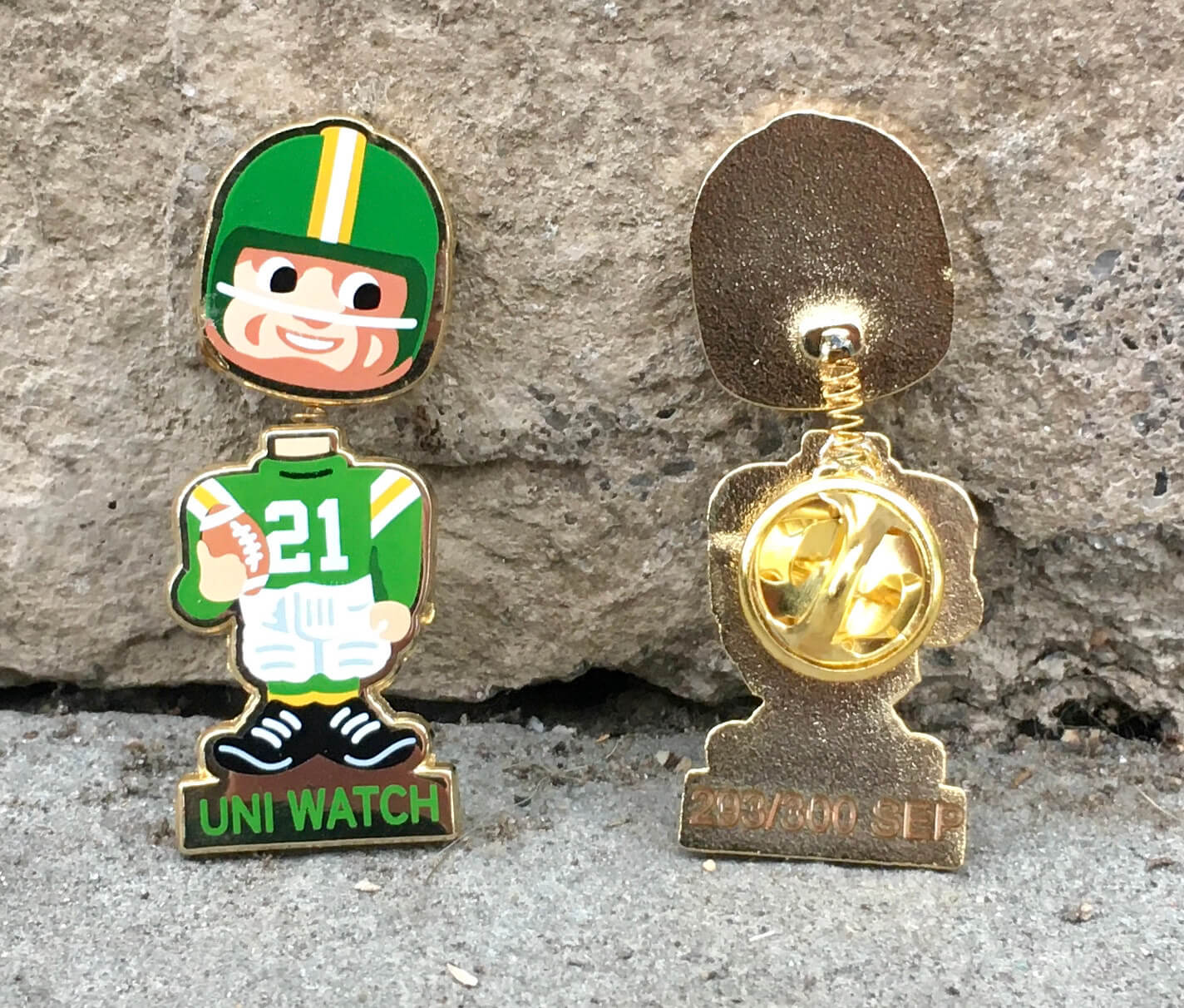 The newly discounted bobble-pin is available here. My thanks, as always, for considering our products!
• • • • •
• • • • •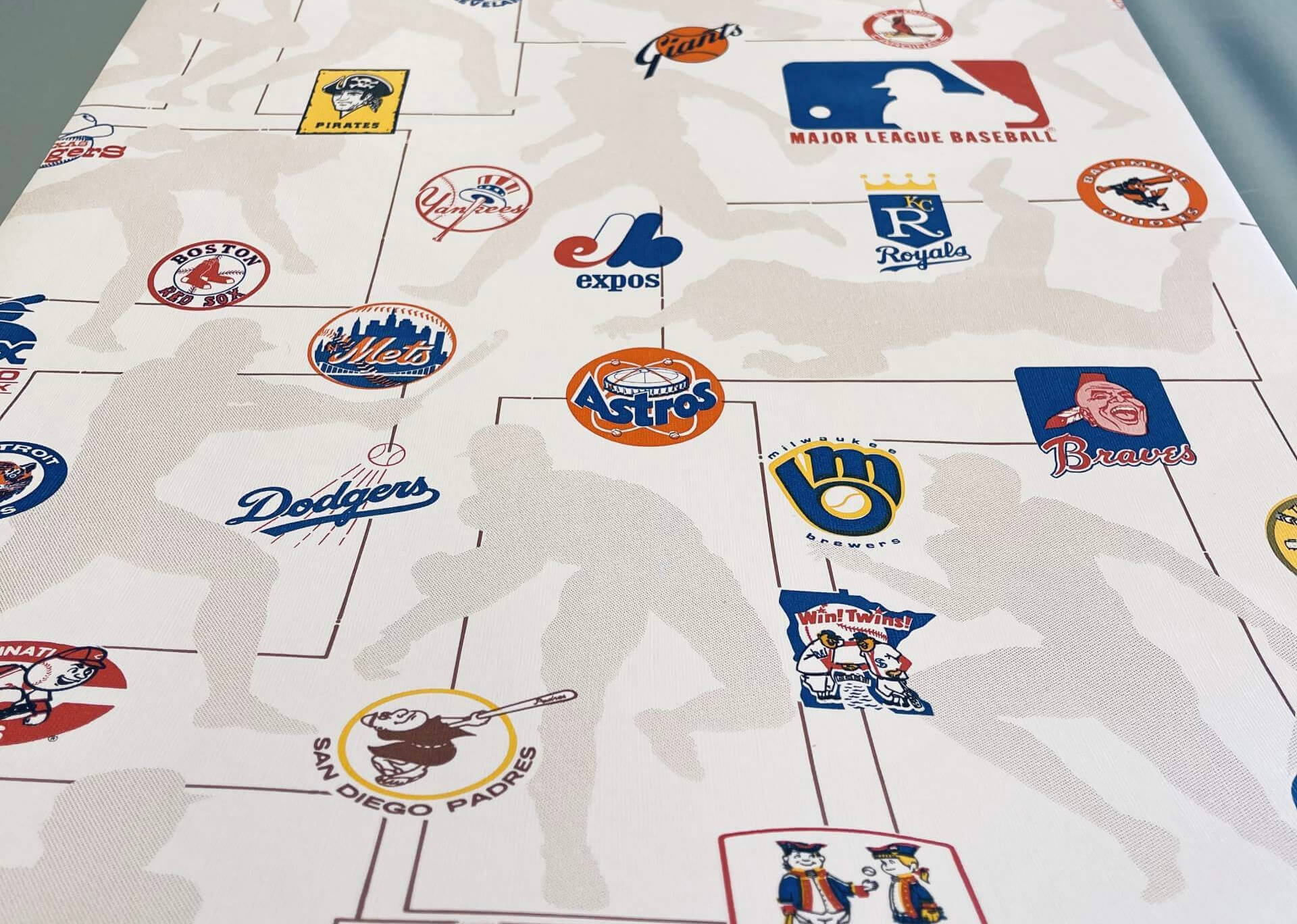 Click to enlarge
Wallpaper auction reminder: In case you missed it on Wednesday, reader Kenton Bontrager is auctioning off a partial roll of vintage MLB wallpaper. Full details here.
• • • • •
• • • • •
The Ticker
By Anthony Emerson

Baseball News: As noted in yesterday's Ticker, Nats OF Juan Soto wore his former teammate Trea Turner's jersey during the Wild Card game between the Dodgers and Cardinals. Reader Mike Engle did some sleuthing and figured out Soto was likely wearing Turner's jersey from this year's Father's Day game with the ribbon removed. … The Red Sox's tarp normally has an ad for LL Bean on it, but a few days ago it was blank. Only MLB-wide advertisers can be used in ballparks during the postseason, so reader Brian Cheung figures that the Fenway grounds crew simply flipped the tarp over.

NFL/CFL News: The Ravens are going black over purple on Sunday (from Andrew Cosentino). … The Giants have continued their tradition of having practice squad players practice in darker jerseys with a different number font and NOBs honoring notable players from the team's history (from Mark Gonillo). … The Winnipeg Blue Bombers have altered their helmet logo in honor of Canada's indigenous communities.

College Football News: Jackson State coach Deion Sanders says, "Stylish uniforms reinforce a winning mindset," (thanks, Phil). … Virginia Tech WR Tayvion Robinson will wear Frank Beamer's No. 25 this week against Notre Dame (from Andrew Cosentino). … Here's this week's uni sets for Troy, Tulane, Michigan State, Georgia Tech, Louisville, WVU, Mizzou, UNC, UCF, ECU, Houston, Memphis, Illinois, Virginia, Boise State, Ole Miss, Baylor. … Check out ASU's Hispanic Heritage endzones (thanks, Phil).

Hockey News: The Metropolitan Riveters of the Premier Hockey Federation, formerly known as the NWHL, have unveiled new sweaters (from our own Jamie Rathjen). … The WHL's Kamloops Blazers have announced they will be wearing a memorial helmet decal for their late president Don Moores. The memorial logo will also be placed on the ice behind the nets this season (from Wade Heidt).

NBA News: The Bulls, who have been wearing red at home since the uni rules were loosened in 2017, are going back to white at home this season (from Thomas Juettner).

Soccer News: EA Sports is exploring renaming the FIFA series (from Trevor Williams).

• • • • •
And that's a wrap for this week. Have a great weekend, enjoy Phil's content, and I'll see you back here on Monday with MMUW and the annual NHL Season Preview. — Paul