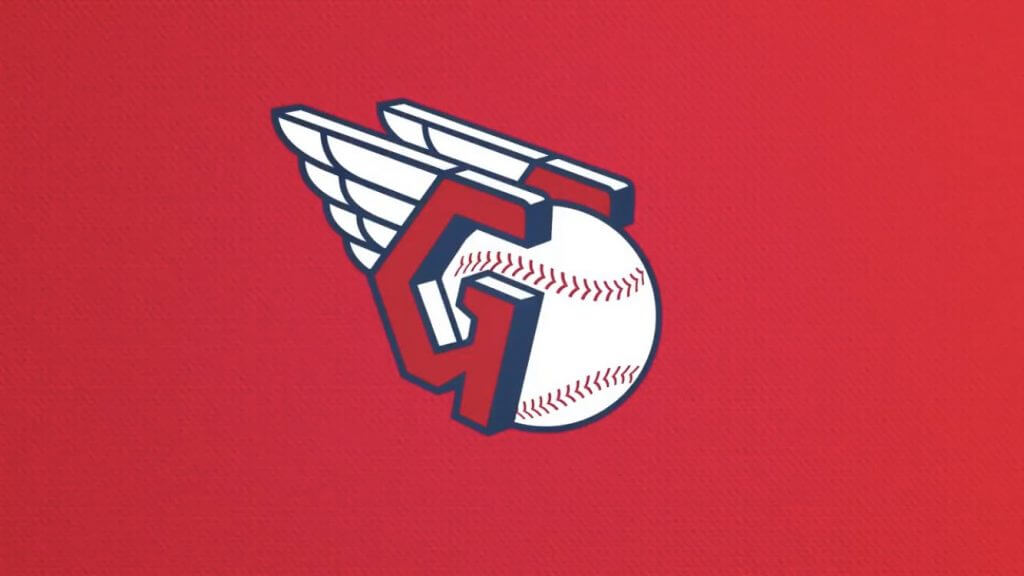 By Phil Hecken
Follow @PhilHecken

Greetings all and I hope everyone had a good week. Pretty big post today (apologies in advance) as we have some big (new) news, as well as a p/review of the Women's Olympic kits (which follows the lede). Also, also — the Browns 1946 "throwback" uniform was unveiled early this morning, but we've got so much content today, I'll have a full rundown on those tomorrow (unlike Paul, I generally preload my posts to run before I go to bed, usually just after midnight; the Browns unveiled shortly after midnight, but that review will wail till Sunday. A few posts below is a look at the new unis and a link to many more photos (big thanks to Brinke). As fate would have it, Anthony again had computer issues so he got me the ticker much later than usual (much past my midnight "bedtime"). So on those notes, here we go…
In a (very) surprising move yesterday, the Cleveland Baseball Team (currently known as the Indians) announced their new name and some logos. The new name was expected; the timing was unexpected. Typically Friday news dumps are reserved for "bad" news — or at least news that is expected to generate as little attention as possible. We have known for some time the team would be changing its name going forward — what we didn't know was what name the team would eventually choose. I'm sure you've heard all about it by now (and judging by the number of reader comments yesterday, many of you have strong opinions). If you haven't been paying attention to such things, the team's new name (to be used beginning in 2022) will be "Guardians."
On Twitter, the team released a slick video, narrated by Tom Hanks, making the announcement.
Together, we are all… pic.twitter.com/R5FnT4kv1I

— Cleveland Indians (@Indians) July 23, 2021
There were some strong feelings on this video posted in yesterday's comments, so I'll reserve judgment. As far as "hype" videos go, it wasn't the worst nor was it the best we've ever seen. If you watched all the way through, you got to see the team released four images — two wordmarks and two logos, which will appear on the uniforms (which have not been released) next season.
As Paul is wont to do, let's switch this up into his ever-popular Q & A format.
Do you have still images of those four graphics? They went by pretty quickly on the video.
Yes. One (the "winged G" as we'll call it for now) is the splash photo. Presumably this is going to be a sleeve logo, or something similar. It's possible it will also appear as a cap logo (perhaps an alternate cap). Anyone else getting a bit of a Van Halen vibe?
The other three are the "Guardians" wordmark…
the new "C" logo…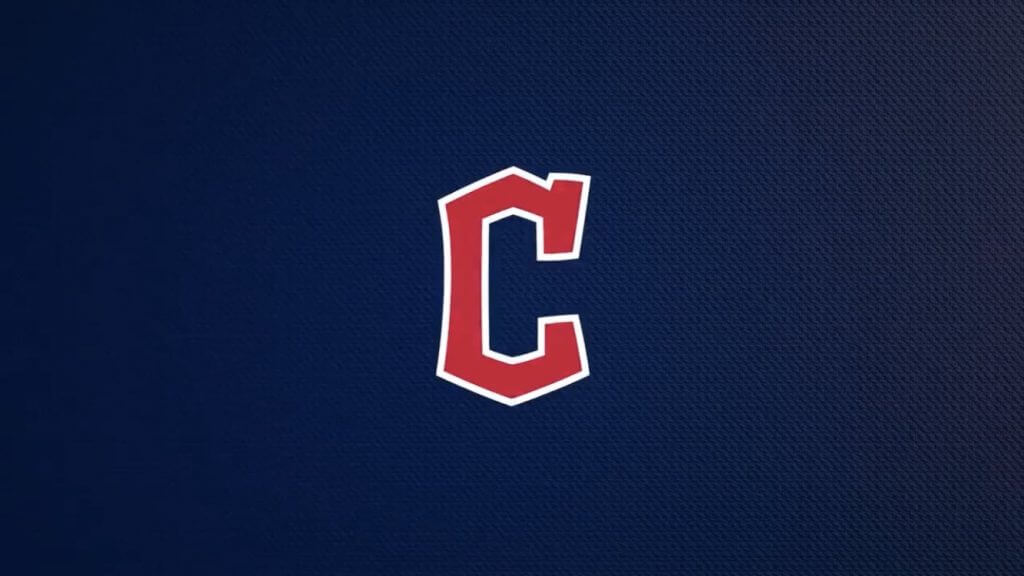 and the new "Cleveland" wordmark: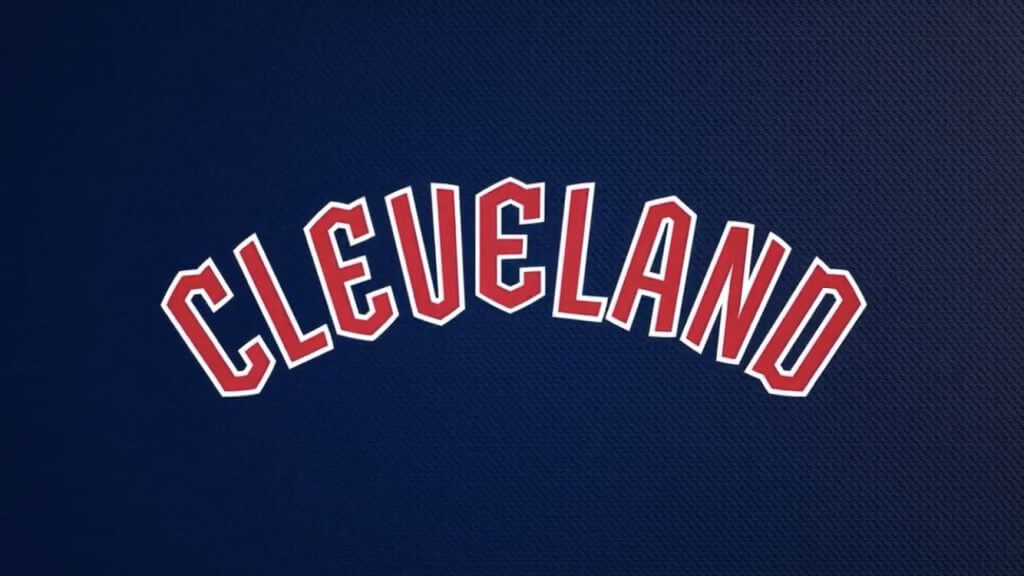 Here's a view that likely shows NOB and what will be the number font.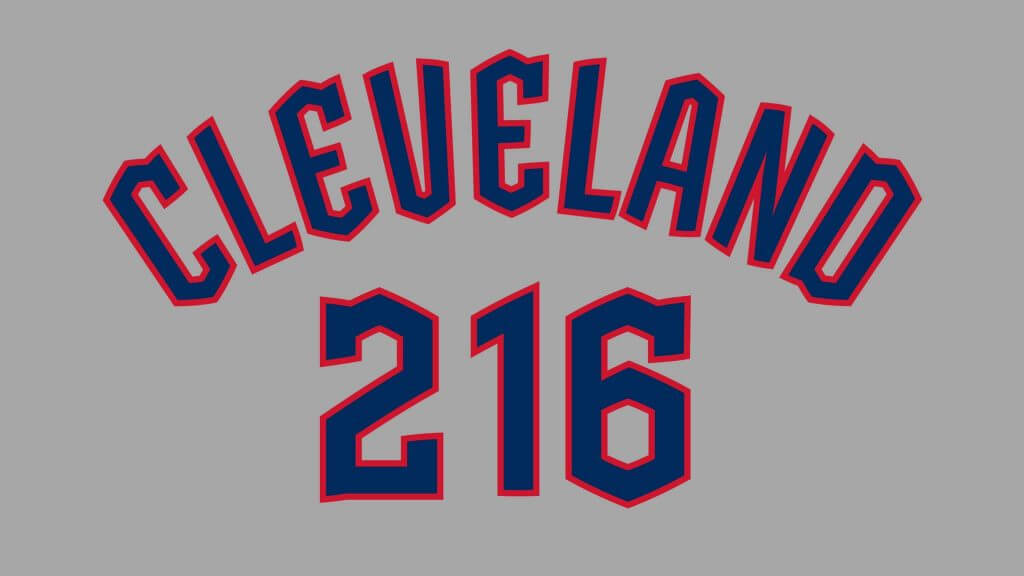 Why "Guardians"?
According to team owner Paul Dolan, "'Guardians' reflects those attributes that define us while drawing on the iconic Guardians of Traffic just outside the ballpark on the Hope Memorial Bridge. It brings to life the pride Clevelanders take in our city and the way we fight together for all who choose to be part of the Cleveland baseball family. While 'Indians' will always be a part of our history, our new name will help unify our fans and city as we are all Cleveland Guardians."
OK, but what is the "Guardians of Traffic" alluded to by the owner?
They're the Art Deco statues above Cleveland's Lorain-Carnegie Bridge. You can read a good story about that here. I'll admit I was unfamiliar with this particular part of Cleveland history until yesterday.
So, they're naming the team for some bridge statues?
It appears so. At least it wasn't "Rockers" or something equally banal. It's not my choice (I always liked "Municipals" or even "Spiders"), but it's what the team is going with.
The "Guardians" script looks like the current "Indians" script — are they the same?
No, it's a custom font, although it's definitely derivative of the current script. Likewise the "Cleveland" wordmark/script is new too.
Something seems "off" with that "Cleveland" arched font.
Yes, I didn't notice it at first, but designer Brandon Moore spotted it immediately. The middle "E" is smaller and seemingly not properly proportioned in relation to the remaining letters:
im ok with this Guardians name and identity as a whole. but more importantly, I think we should all acknowledge how cool it is that literally anyone can create graphic design for a pro sports team pic.twitter.com/EqnbaGMCEy

— Brandon Moore (@BMooreCreativ) July 23, 2021
What about the uniforms?
As mentioned above, those haven't been released, but according to the team, "Our team colors will remain the same scheme that has been part of our organization for more than 80 years to honor our rich baseball heritage as well as the tradition of baseball as America's pastime." So the Indian…er, Guardians will remain a red, white and blue team. They'll have "Guardians" on the homes and "Cleveland" on the roadies.
Will the "C" appear on the cap?
Yes. It's slightly different "C" ("Diamond C") than the C which appears on the new "Cleveland" wordmark — and the new font style is called "bridge print," which itself is derived from the "Diamond C." According to the team, the new "'Diamond C'" will be an evolution of the current Block C and "respects the tradition and heritage of Cleveland Baseball. The new C stands tall — just as the Guardians of Traffic stand watch over our ballpark and city — and draws from the ascending diamond motifs at the top of each Guardian pylon. The weight of the C is bold and its tapered shape is inspired by letterforms from the 1920 and 1948 World Series clubs."
Any idea what the full unis will look like?
Funny you should ask, because I don't — however, I asked my buddy Mike Joseph (a graphic designer) if he could just whip up a few Q&D mocks to give an idea of how they could look (assuming not much changes from their current uniforms). Obviously the finished product will most likely not look exactly like this (for example I'm pretty sure the number fonts will be different, and I think it's wishful thinking on the red pants), but it's just to kind of give you an idea: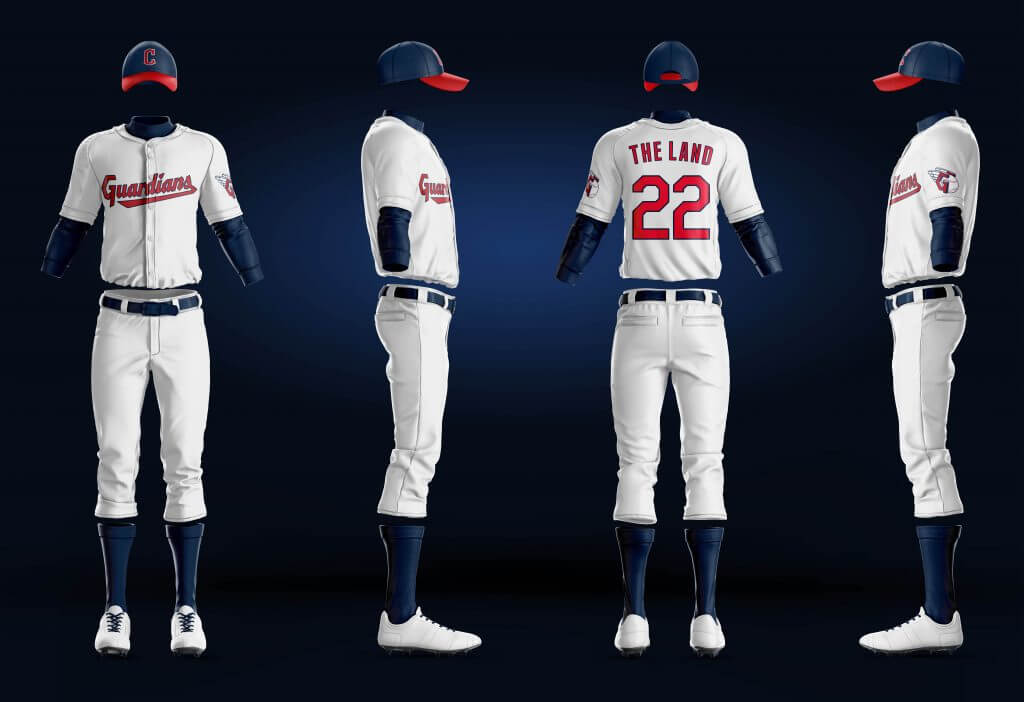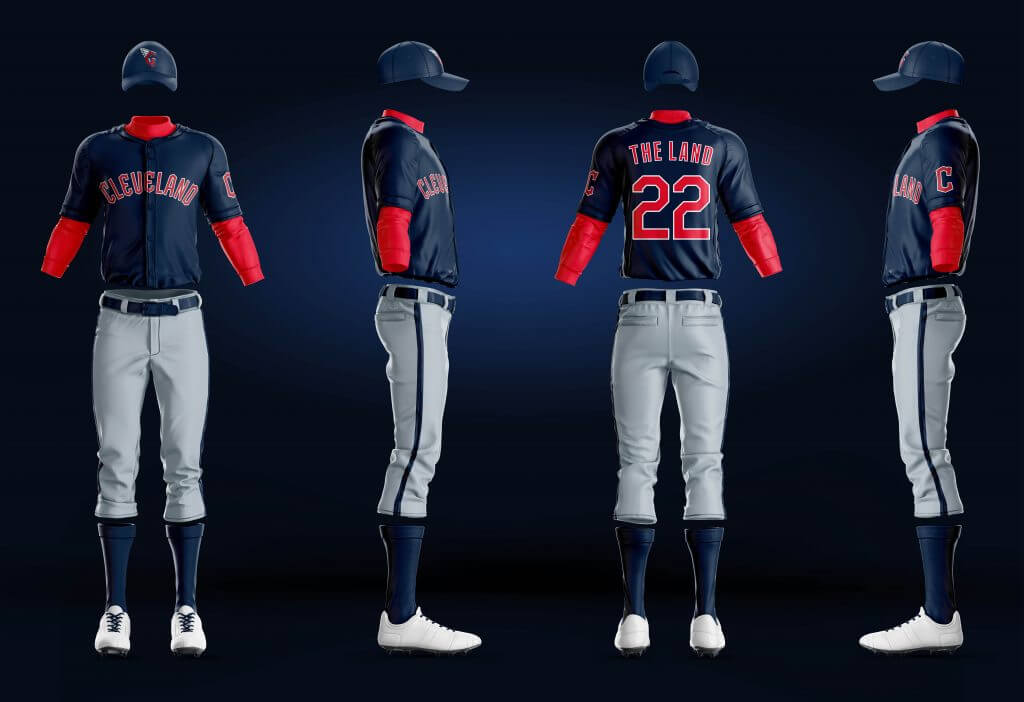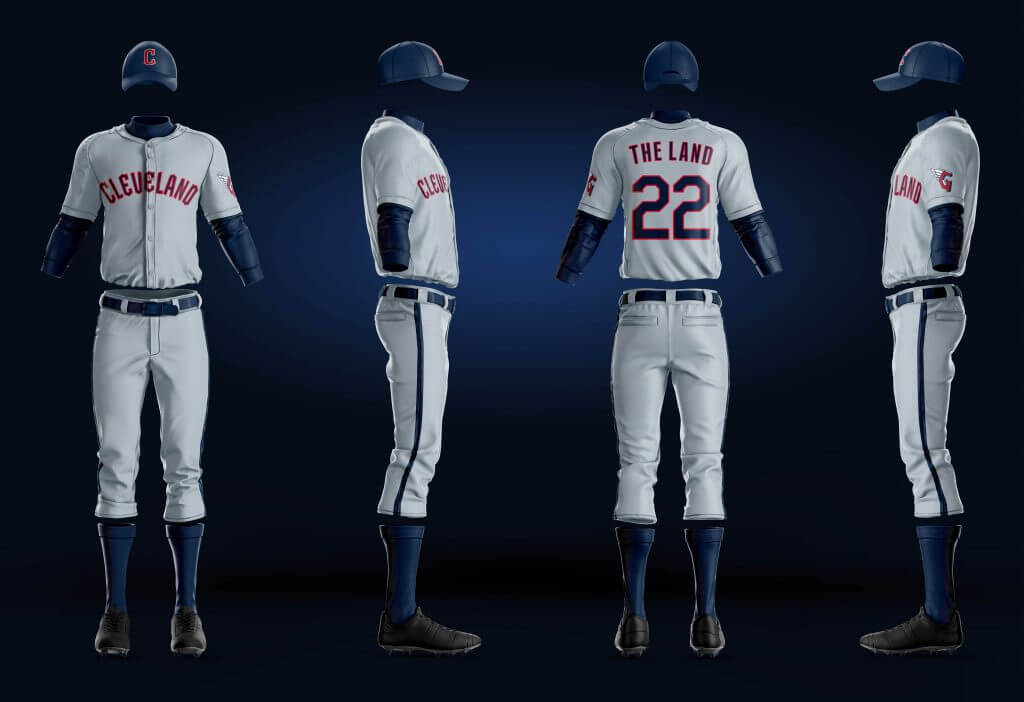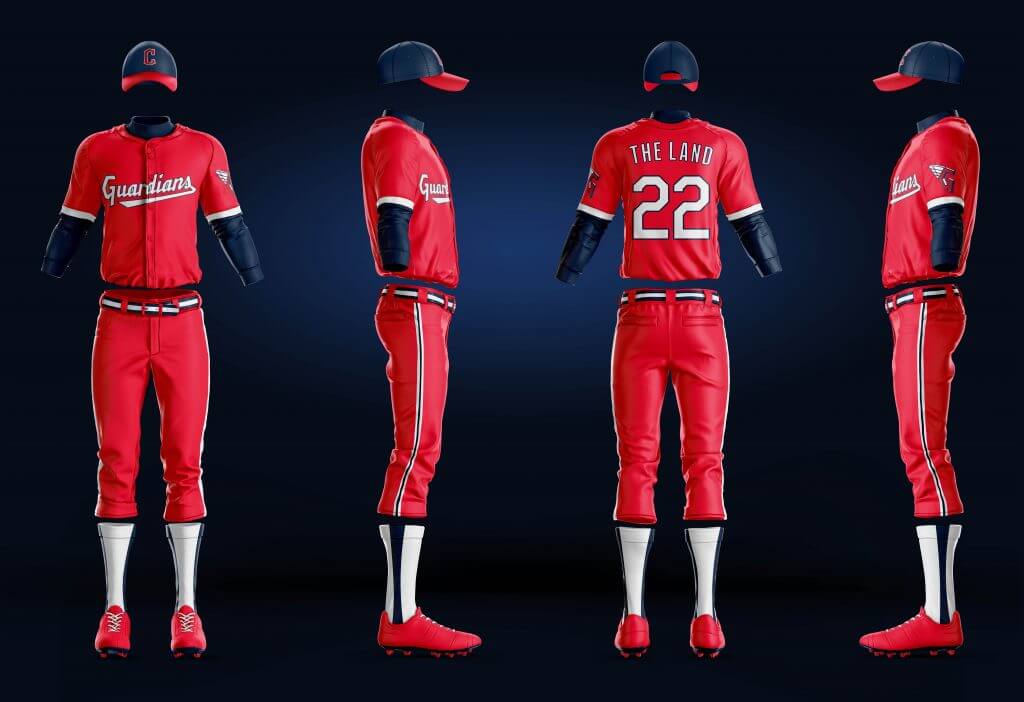 The jerseys themselves are a bit easier to ascertain.
And according to this article, the team themselves released some photoshops of how the new jersey will look: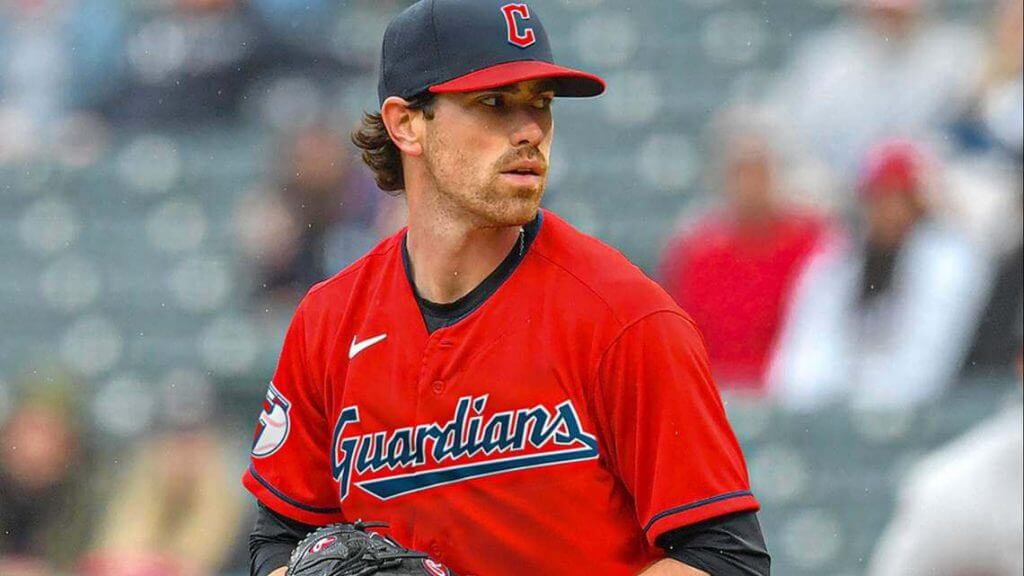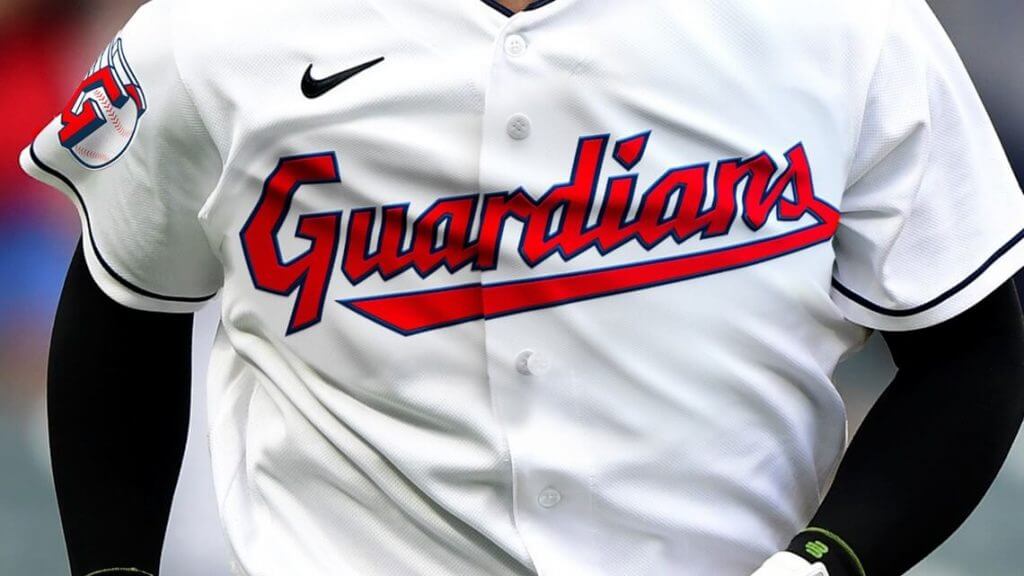 It's not quite an unveiling, but if those are indeed how the new jerseys will look, I'm correct about the "Winged G" logo does appear to be a shoulder patch. But we will really need to wait for the official unveiling to know for sure.
Do you know when they'll officially unveil the uniforms?
Nope. The team hasn't said. One might assume it could be sooner rather than later, and likely in plenty of time for the holidays.
Did the team say anything about that new "Winged G" logo?
According to Cleveland, "The Guardian's Fastball embodies what it means to be a Cleveland Guardian in its strong, yet simple design. It is inspired by the helmets and wings of the Hope Memorial Bridge's Guardian statues and the G purposefully wraps around and guards the baseball. The split-finger design is a tribute to our strong pitching heritage."
Because of course it is.
How did the team pick "Guardians" over the other options?
Apparently there were more than 2,000 names considered. The team said the "Guardians" name was a top contender from fans. "Through our research and discussions, we identified a few key themes that were most important to fans – connect to the city of Cleveland, honor our rich baseball history and unite our community – and we believe Guardians upholds all three of those pillars," said Brian Barren (President of Business Operations for Cleveland).
What's your take?
I don't like to really comment specifically until I see the uniforms on the field of play, and we don't even have uniforms yet. I'm not a huge fan of the name (as I said, I preferred "Municipals") and I don't love either wordmark. Depending on how it's used, I might grow to really hate that Winged G logo. But it was high time for the team to change its name, and in light of how they've spun things, I can definitely see how the team is trying to connect with the city and its fans.
That's about all for now. Your thoughts?


Tokyo Olympics Women's Kit Review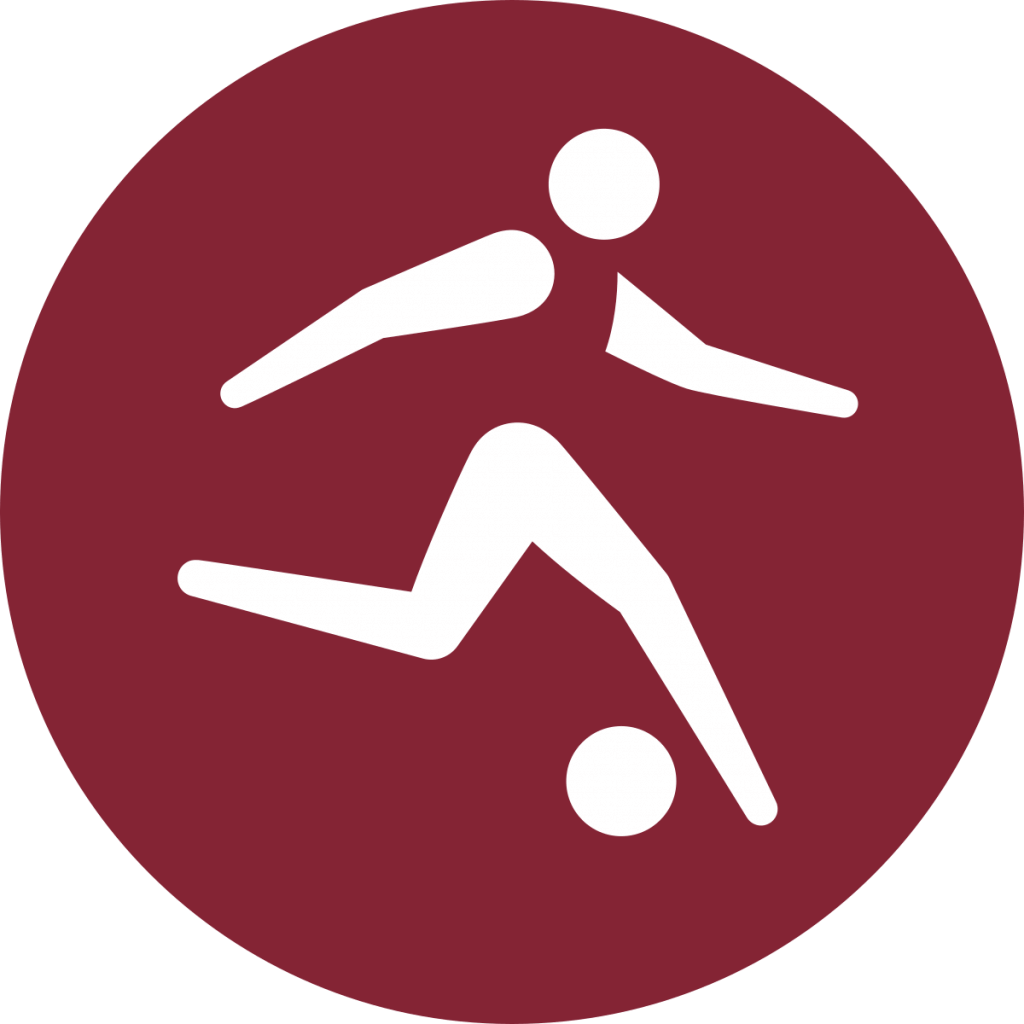 I had originally planned on this piece, featuring my soccer guys — Kyle Evans and CJ Fleck — to be today's lede, but with the Cleveland Guardians news, it's now become one giant sub-lede. In case you hadn't noticed, the Olympics have already started (COVID restrictions and all), and in fact, the soccer part began even before the official opening ceremonies yesterday. (Note: the guys, with the exception of the US, are using photos from three days ago, so this section more of a recap that a preview. Kyle notes, "Other than Great Britain [who only exists at the Olympics] none of the other countries have 'new' uniforms so it's more or less a continuation of what the national teams typically wear with the changing of the logos to match IOC guidelines.")
Let's just dive right in…
• • • • •
Women's Kits Review
by Kyle Evans and CJ Fleck
Thanks Phil! We're back to give a quick rundown of the soccer kits you'll see in Tokyo. One important difference you'll see in this tournament as opposed to any other international competition is that teams are not allowed to wear their federation logos (more info here) and those are generally replaced by a flag or simple team name such as "USA." To allow for proper rest between matches, these games actually kicked off before the opening ceremonies.
In terms of the competitions themselves, the women's tournament is a full senior event and is regarded as the second most prestigious behind the World Cup while the men's tournament is primarily a youth tournament as all but three players on a team must be under 23 years old (technically under 24 this year due to the one-year postponement).
__________
Group A
Japan – graphic design with shades of blue and white resembling clouds, sky, and water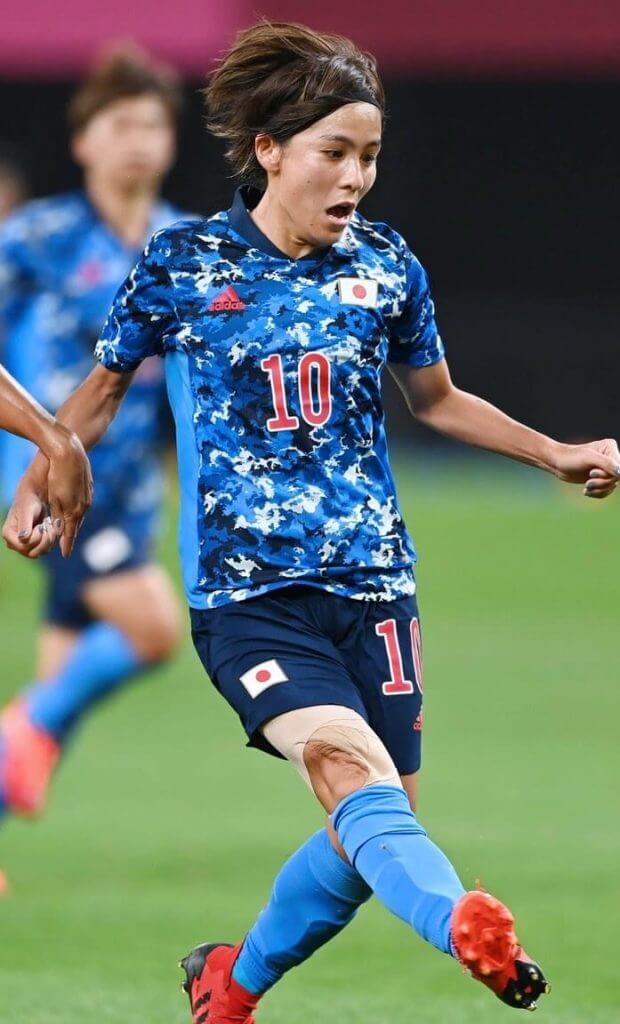 Kyle: A bold look for the hosts that is more art than jersey.
CJ: I like that it's art, to be honest. Count me in.
__________
Canada – all-red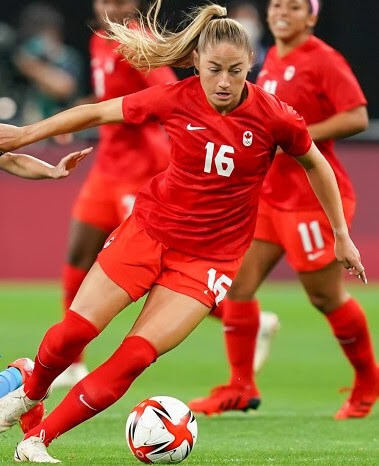 Kyle: Not much to say other than I like the number font.
CJ: It is in fact red. Alright then!
__________
Chile – red over white with blue side panels containing white diamonds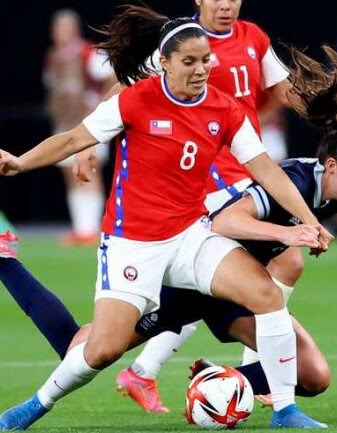 Kyle: This is a lovely flag-inspired look for me.
CJ: Love the side stripe, inspired choice.
__________
Great Britain – navy with light blue Union Jack flag graphic
(Note: This team only exists at the Olympics as it combines England, Scotland, Wales, and Northern Ireland.)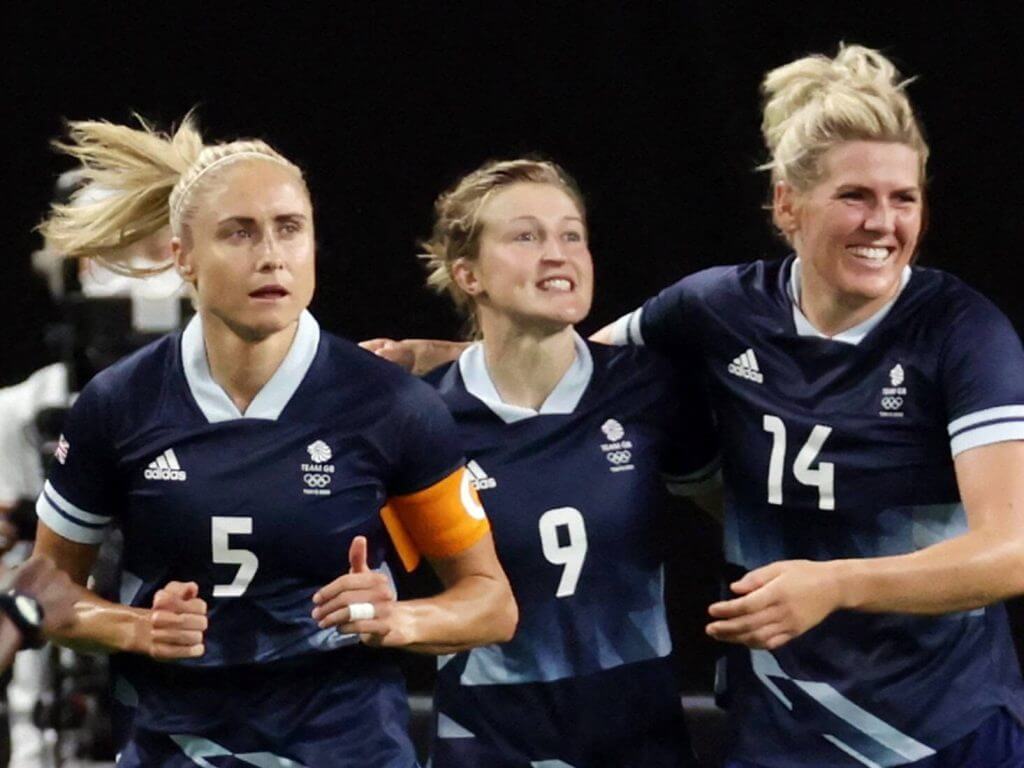 Kyle: Unique opportunity to showcase the United Kingdom flag and this works well.
CJ: I love Team GB conceptually but the flag is a bit off to me.
__________
Group B
Brazil – yellow over blue with green accents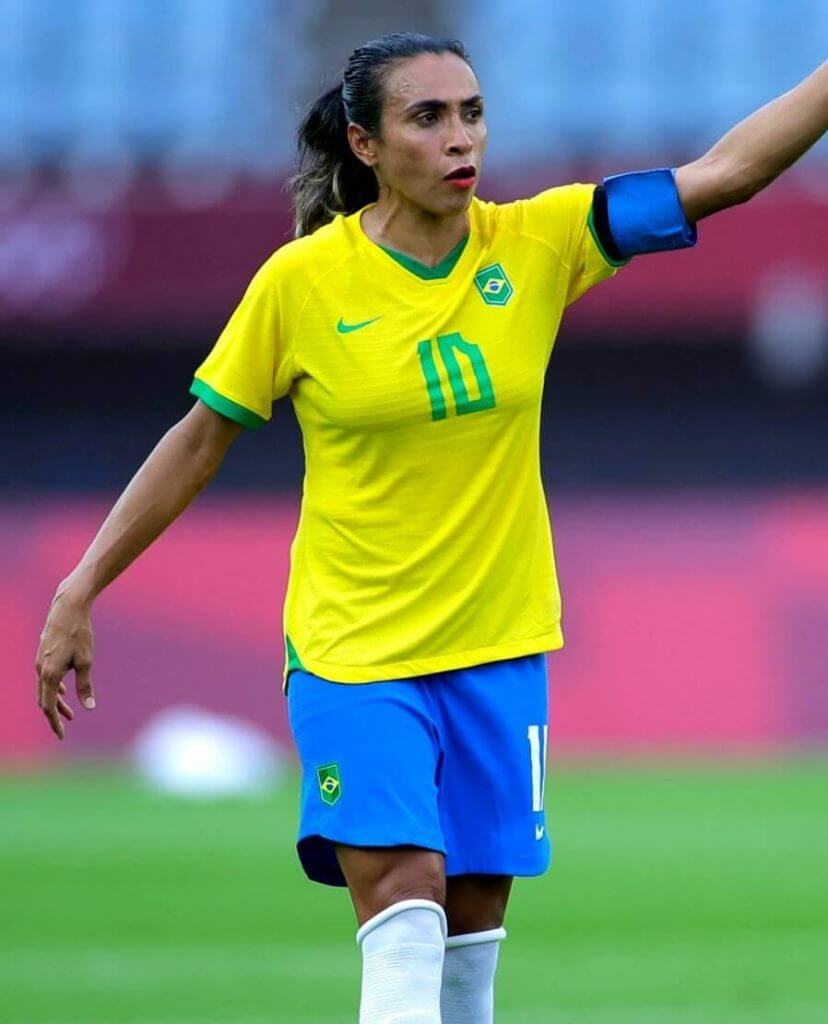 Kyle: Classic and beautiful.
CJ: Never change.
__________
China – all-red with yellow side piping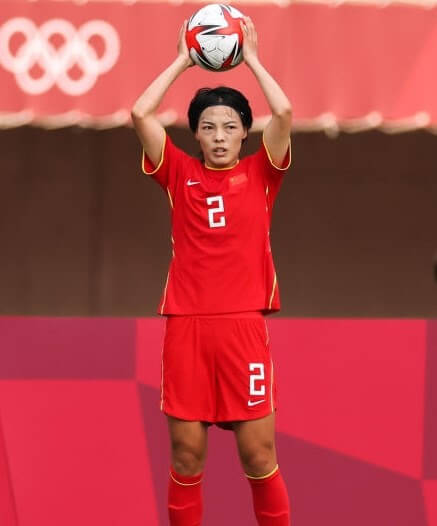 Kyle: Again no issues with a simple red kit.
CJ: Simple is good.
__________
Netherlands – all-orange with black side panels
Kyle: A look that was great in the Euros and just as good in Tokyo.
CJ: The patch is a bit off, but I understand and adore the orange.
__________
Zambia – all-dark green with red/black/orange striping on collar, sleeves, and socks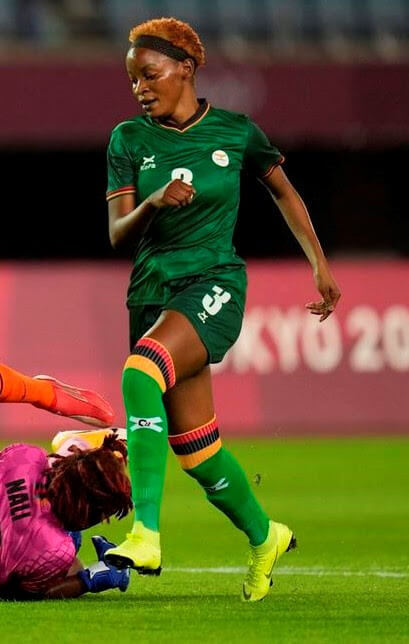 Kyle: I love the flag-inspired stripe patterns.
CJ: The socks! Love it.
__________
Group C
Australia – all-yellow with green front diagonal panel and side design (the inverse kit exists as well)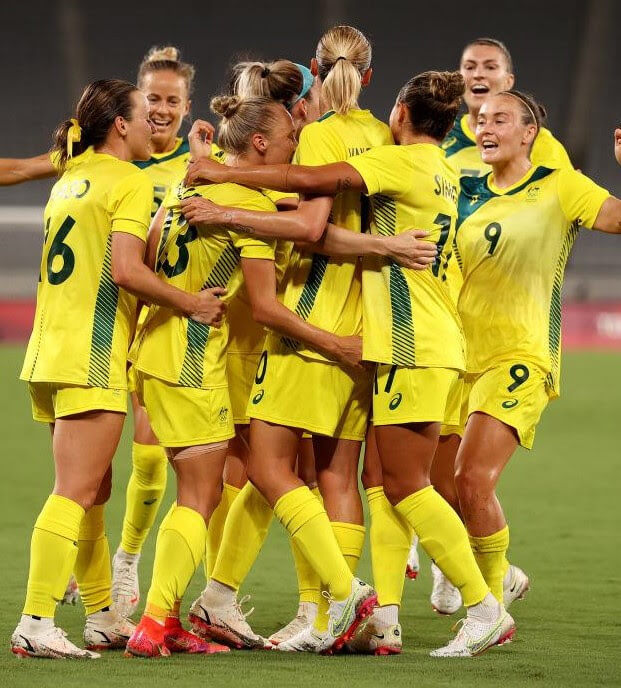 Kyle: A unique look that I immediately attribute to Australia.
CJ: It is definitely Australia but it's a bit much for me.
__________
New Zealand – all-black with front jagged gray pattern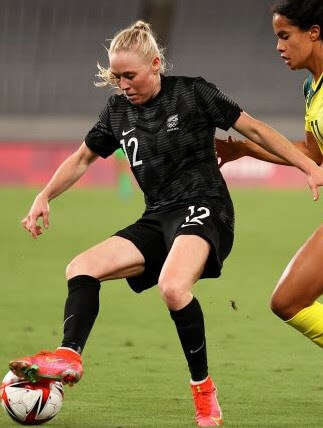 Kyle: The All-Blacks live up to their name once again.
CJ: Work with the classics as much as you can, I suppose.
__________
Sweden – neon-yellow over blue with sublimated cross design
(Note: This is different from the Euros due to an Olympic partnership with Uniqlo.)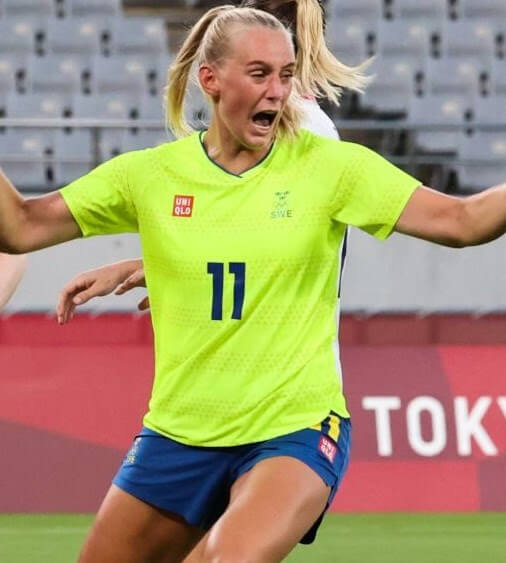 Kyle: Sweden's Euro kits were one of my favorites so that makes this use of neon even more upsetting.
CJ: One big yikes.
__________
United States – all-white with red/navy side stripes and red/navy "waving flag" stripes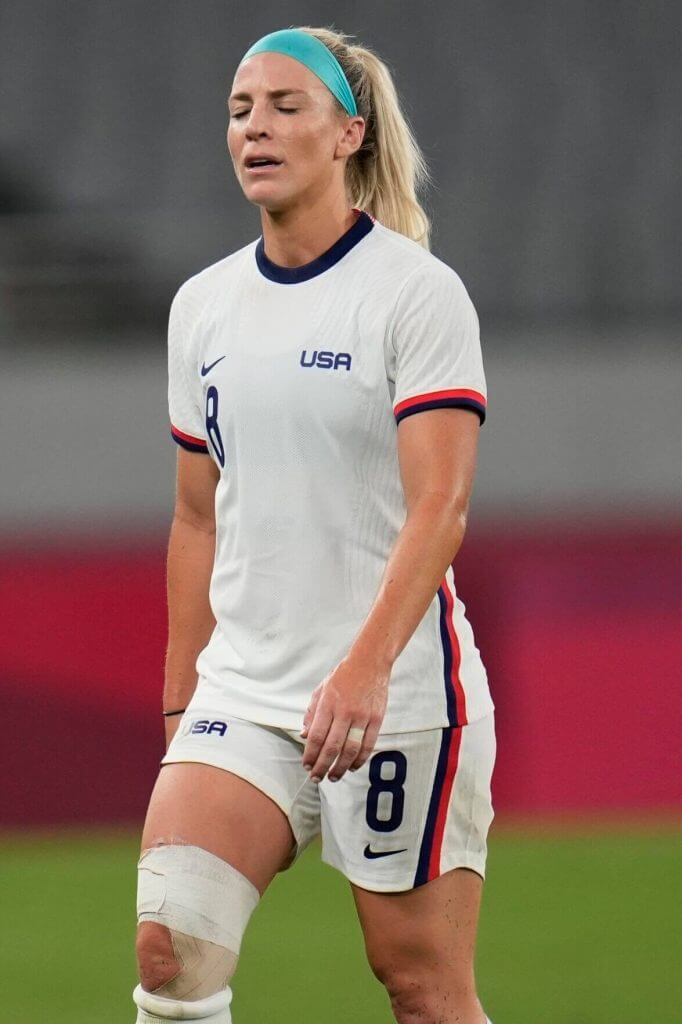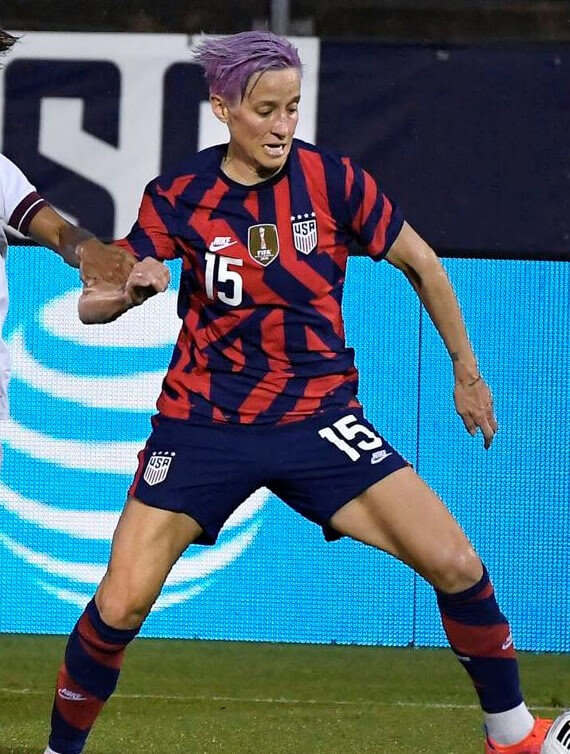 Kyle: A great pair of looks for the Americans and I really do like the random mix of red and navy stripes on the new jersey.
CJ: It's not random, Kyle, it's art!
• • • • •
Thanks, guys! I'll have the lads back tomorrow for a look at your men's 2020(21) Tokyo Olympic Soccer kits.


Browns Unveil 1946 Throwback Unis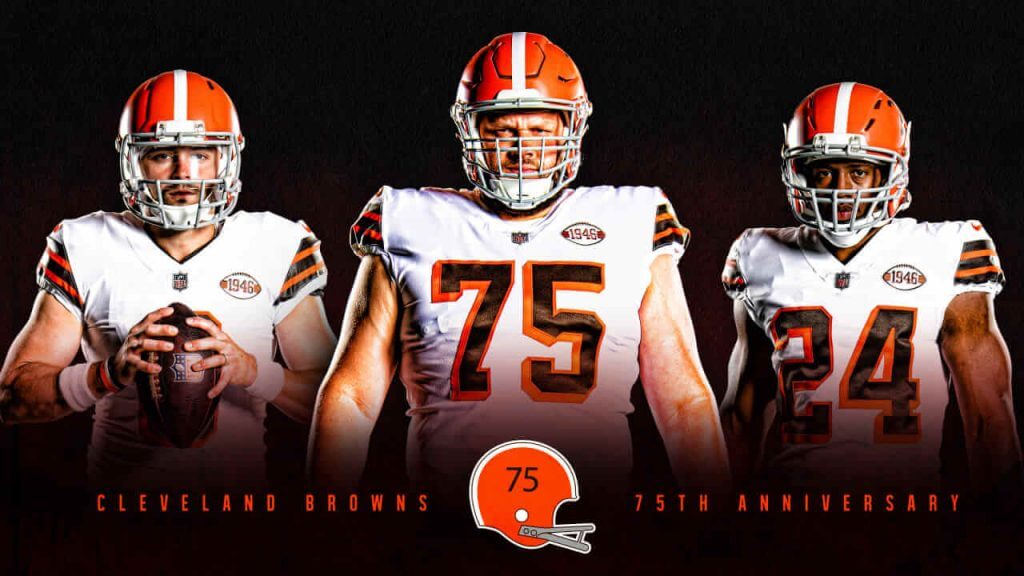 Early this morning, the Cleveland Browns unveiled — in the worst kept secret in years, due to the leak many months ago — their 1946 throwback uniforms. You can read the team's release here, which contains the launch video plus more than two score of photos of the new uniforms. As mentioned above, with the amount of content today, and the lateness of the reveal, I'll have more to say on these uniforms on Sunday (and Paul will be commenting about both the new Guardians look as well as the new Browns throwback, on Monday).
Feel free to comment on the unis below — but I won't be offering any thoughts today.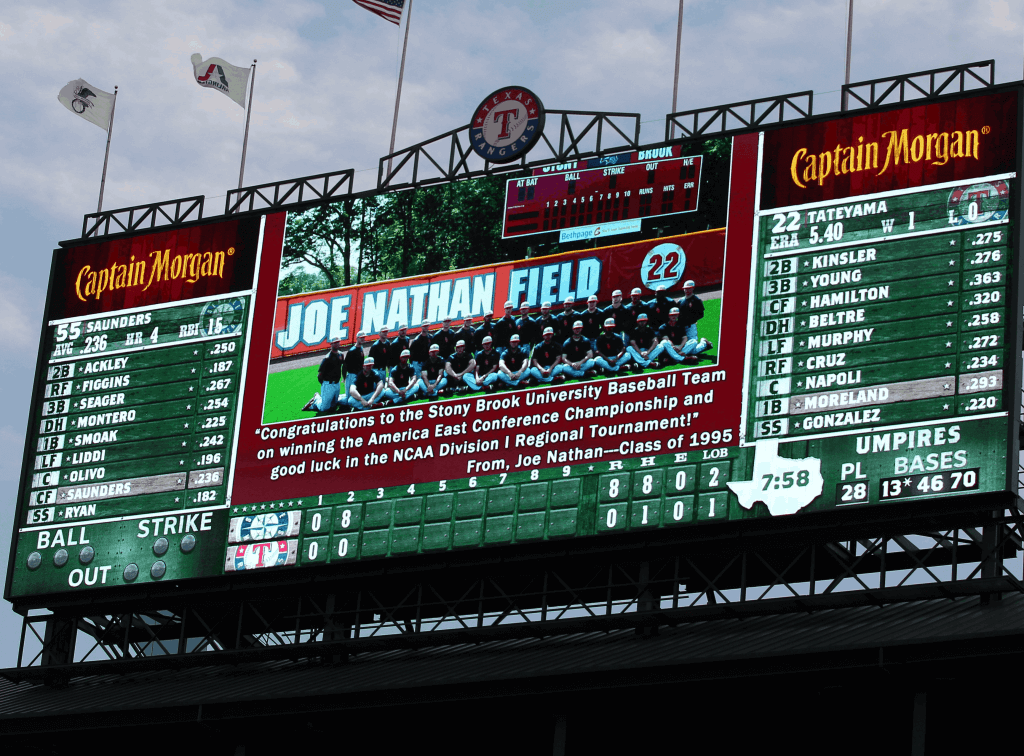 Guess The Game…
from the scoreboard
Today's scoreboard comes from ojai67.
The premise of the game (GTGFTS) is simple: I'll post a scoreboard and you guys simply identify the game depicted. In the past, I don't know if I've ever completely stumped you (some are easier than others).
Here's the Scoreboard. In the comments below, try to identify the game (date & location, as well as final score). If anything noteworthy occurred during the game, please add that in (and if you were AT the game, well bonus points for you!):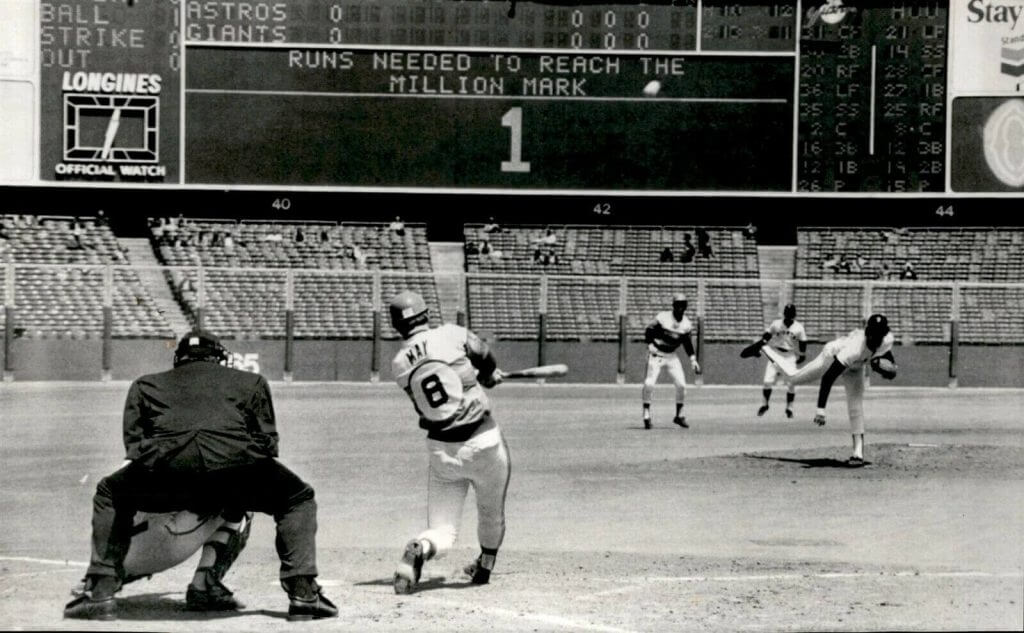 Please continue sending these in! You're welcome to send me any scoreboard photos (with answers please), and I'll keep running them.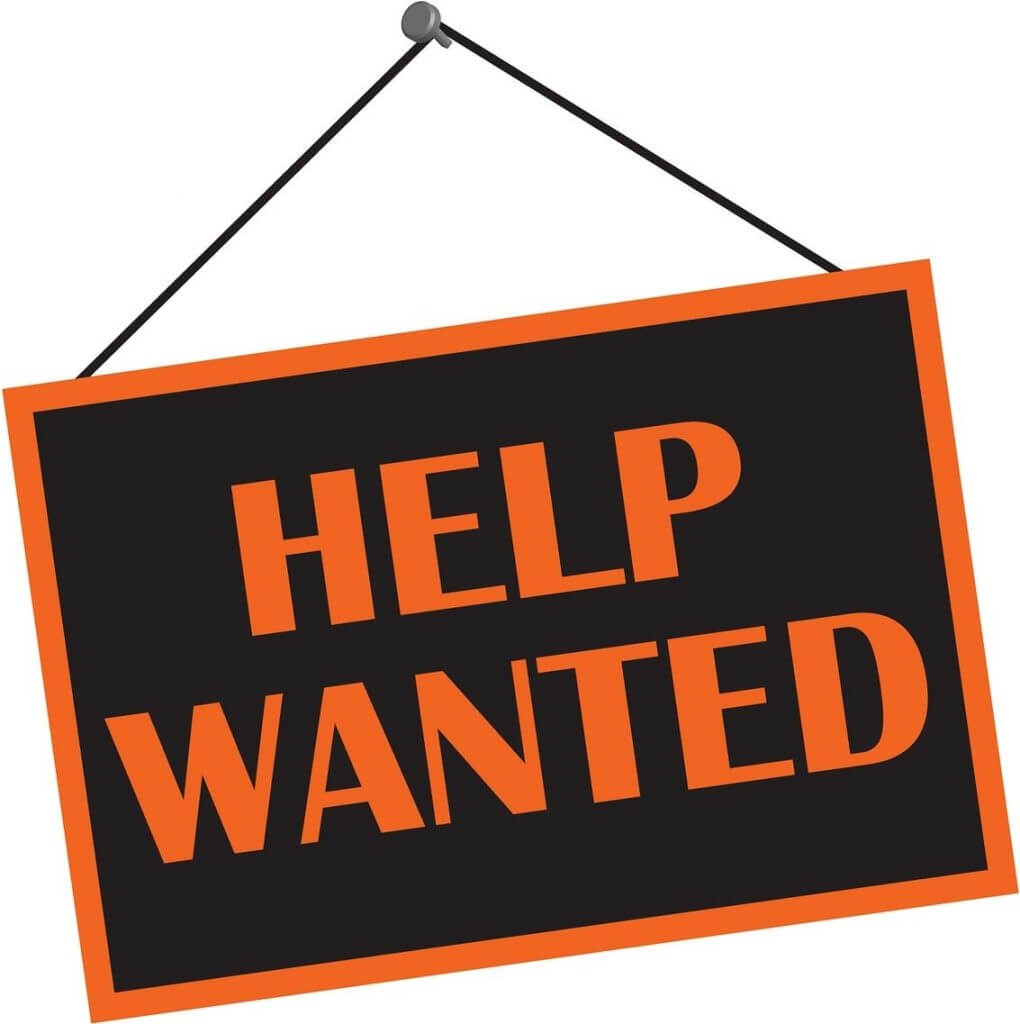 Looking Ahead…
As the calendar nears the month of August, you're probably all aware that Paul will be taking his annual sabbatical from the blog, leaving me in charge of the weekdays.
And as always, I can't get through the whole month without a little help from the readers, so I'm putting out the call once again.
I've actually got enough stuff for a few "Olympics" posts, but I'm still looking for General Interest articles. If you'd like to propose and submit an article of interest to the Uni Watch readership — I'm all ears! Every summer you guys come through with some amazing research, concepts and other fantastic uniform-related materials, and I'll be happy to feature your work on here again during the month.
So, if you're interested in contributing something Olympics or uniform-related, please Shoot me an e-mail (Phil.Hecken@gmail.com) and let's discuss! Looking forward to seeing what you guys have in store for 2021!


The Ticker
By Anthony Emerson


Baseball News: Here's a really good look at Yankees P Gerrit Cole's strategy card in his cap (from JDHokie). … Nelson Cruz will wear No. 23 with the Rays, a decision which means pitching coach Kyle Snyder is switching to No. 44.

Pro Football News: The Calgary Stampeders will have a big 75th anniversary logo on the left side of their helmets, completely replacing the team's logo on that side. This is something I don't recall ever seeing before (from Wade Heidt). … During John Elway's first game against the Steelers, Pittsburgh tight end Bennie Cunningham has has name misspelled on his jersey (from Rick Deemer).

College/High School Football News: Hawai'i has unveiled new uniforms (thanks, Phil). … NC State has a new helmet (from Wyatt Howard and Kevin Parker). … Colorado State also has a new helmet (from Shawn Hairston). … Waco's New University High School has new uniforms (from Kary Klismet).

Hockey News: Top NHL Draft prospect Owen Power had all 32 NHL draft caps lined up in his home, despite being the consensus No. 1 pick. It makes for a cool display, especially considering that NHL draft caps don't look ridiculous like NFL and NBA draft caps (from Wade Heidt). … Luke Hughes was taken fourth overall by the Devils, and put on his brother Jack Hughes's Devils jersey for the cameras (from @uniformnerd).

Soccer News: New Manchester United signing Jadon Sancho will wear No. 25 after rumors he would take over No. 7 from Edinson Cavani. Sancho wore 7 at Borussia Dortmund and United's best player traditionally gets No. 7. Of course, what does two plus five equal? … Did you know that from 1970-1974 Birmingham City had players' initials on their shorts? I didn't and I'm one of Uni Watch's soccer guys! (from @texastrevor). … Ukrainian side Inhulets Petrove have unveiled their new kits (from Ed Żelaski). … Also from Ed, Legia Warsaw's new kits have been released. … PSG manager Mauricio Pochettino got a contract extension through 2023, and he was given a jersey with the year as the uniform number (from @artofscorebug).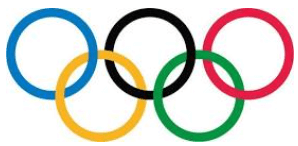 Olympics News: Japan men's field hockey goalie Takashi Yoshikawa looks like he has his No. 30 hand-drawn and attached to his shirt (and on the front too). It looks vaguely like the actual font but not exactly (thanks, Jamie). … The following are all from Kary Klismet: In an ongoing stand against sexualization of female athletes, German gymnasts are wearing full-length unitards for the Olympics, just like they wore earlier this year for the European Championships. … The World Anti-Doping Agency is reportedly disappointed that Russian athletes will be allowed to compete in the country's traditional sporting colors (although without the country name) after the Agency's recommended sanctions were softened by the Court of Arbitration for Sport late last year. … Here's one columnist's list of eleven "standout fashion moments" from the Opening Ceremony. … This is so cool: the USPS had special uniforms for employees assigned to the Olympic Village during the 1984 summer games in LA (from Scott Rogers). … Italy's Opening Ceremony uniforms were not well received by the Internet. … How's handball going at the Olympics? Well, they stopped a match due to an issue with the center court graphic and ended up just removing a piece of it.


Uni Tweet of the Day
More like the Broons City Edition, no?
A look at the Red Wings alternate uniforms for the 2024 season: pic.twitter.com/j2Jf3ZleLC

— Brad Galli (@BradGalli) July 24, 2021


And finally… that'll do it for today. Big thanks to Kyle & CJ for the Women's Olympic Soccer run down, and they'll be back tomorrow with a look at the men's kits.
Both Thursday and yesterday, while sunny all day, clouded over at dusk, thus negating a direct sunset. We even got a few spurts of rain. I kinda like how that looks as it's coming towards me.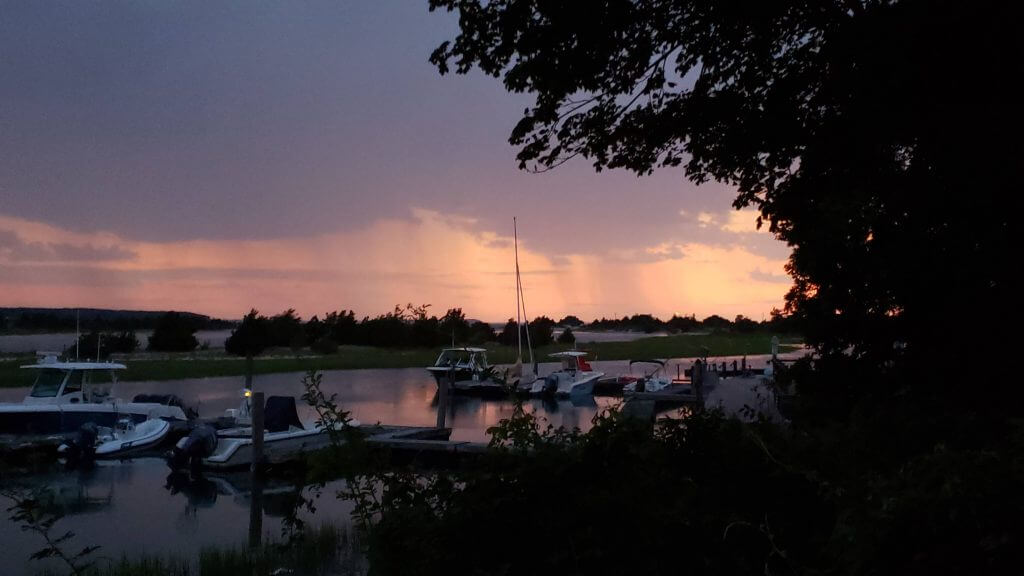 Apologies for the rather large post today. But we had a lot going on. I'll catch you guys tomorrow, so everyone have a great Saturday.
Peace,
PH