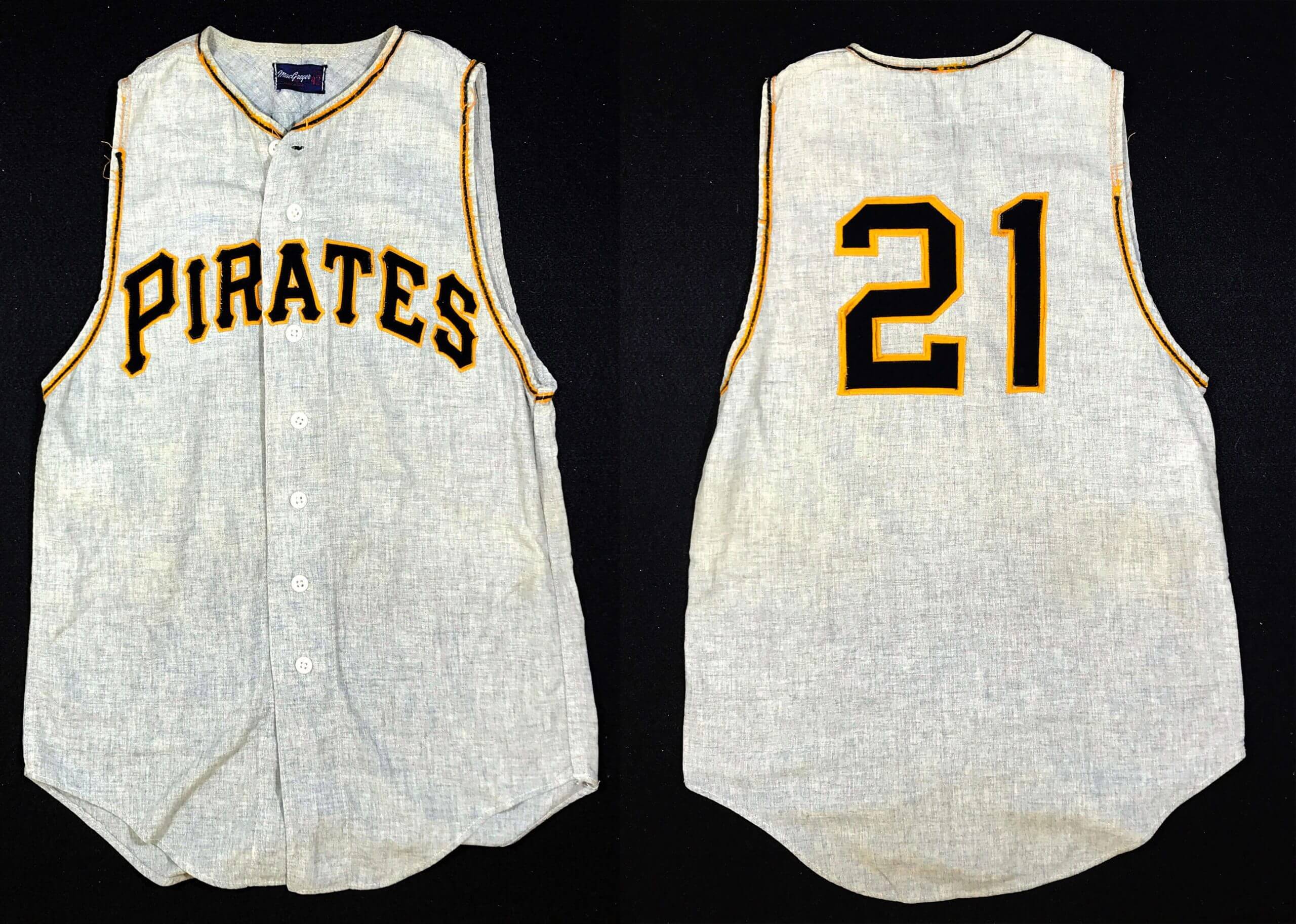 For all photos, click to enlarge
It's time for another entry from baseball jersey restorer extraordinaire Bill Henderson, whose business, the Dream Shop, has been featured in several previous Uni Watch entries.
Today Bill will tell us the story of restoring a very specific aspect of a Hall of Famer's jersey. Take it away, Bill!
Restoring a 1960 Roberto Clemente Jersey
By Bill Henderson
A devoted Pirates collector won this priceless relic at auction: a Roberto Clemente road jersey from the Pirates' 1960 championship season (see above). He sent it to me asking me to renew the braid trim on the neck and armhole openings, all of which was in poor condition.
Now, we here at the Dream Shop regularly handle a lot of precious artifacts, but I'll admit that this one made my knees go a little weak. Were we up to the task of making this jersey museum-worthy?
Looking closely at the neck and sleeves, all three openings showed heavy wear. The trim had deteriorated to mere threads and strings in some spots: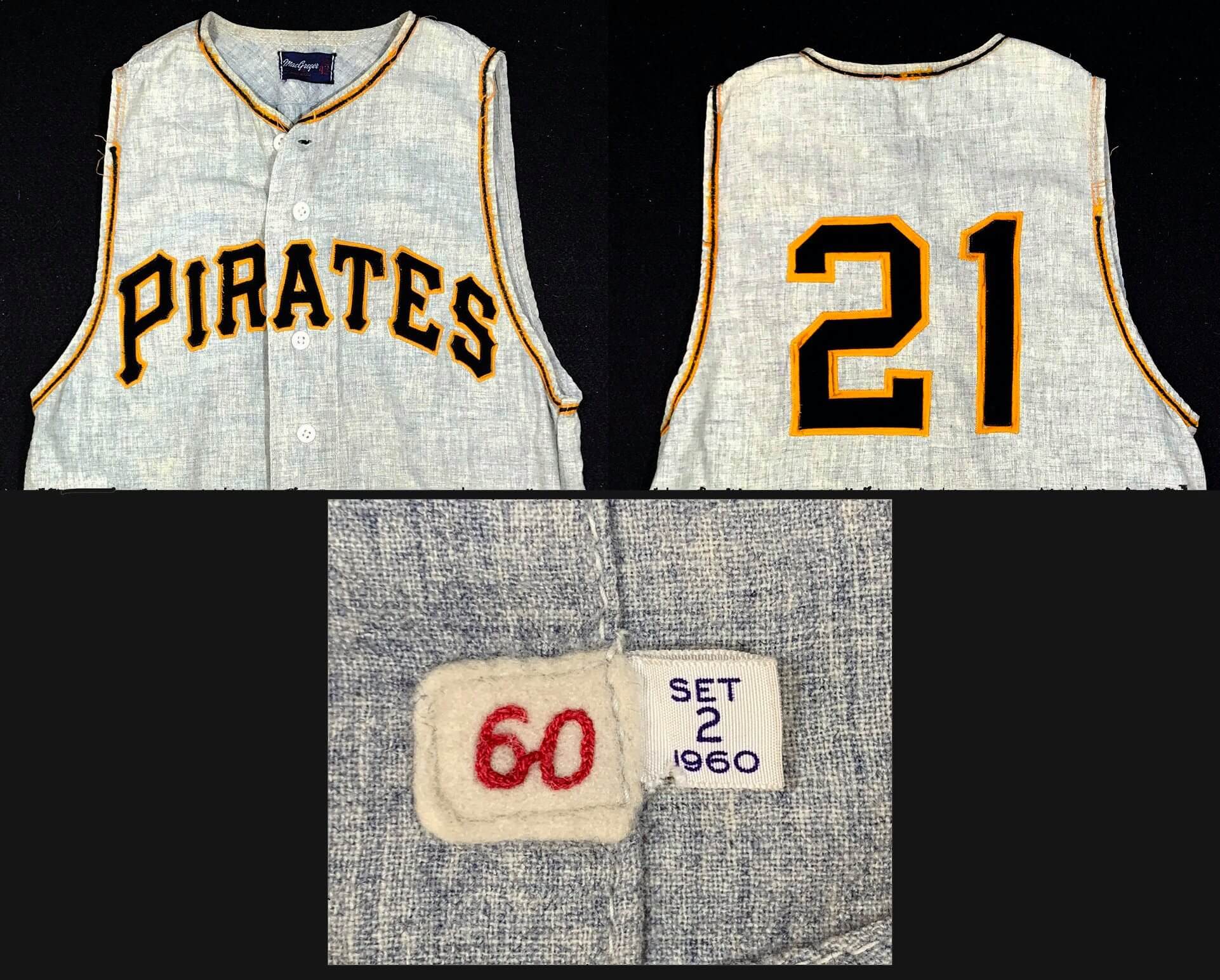 For a job like this, we normally turn to our cabinet of notions and odds and ends, where I have spools and spools of almost all the styles of braid trim used by MLB teams over the past 50 years: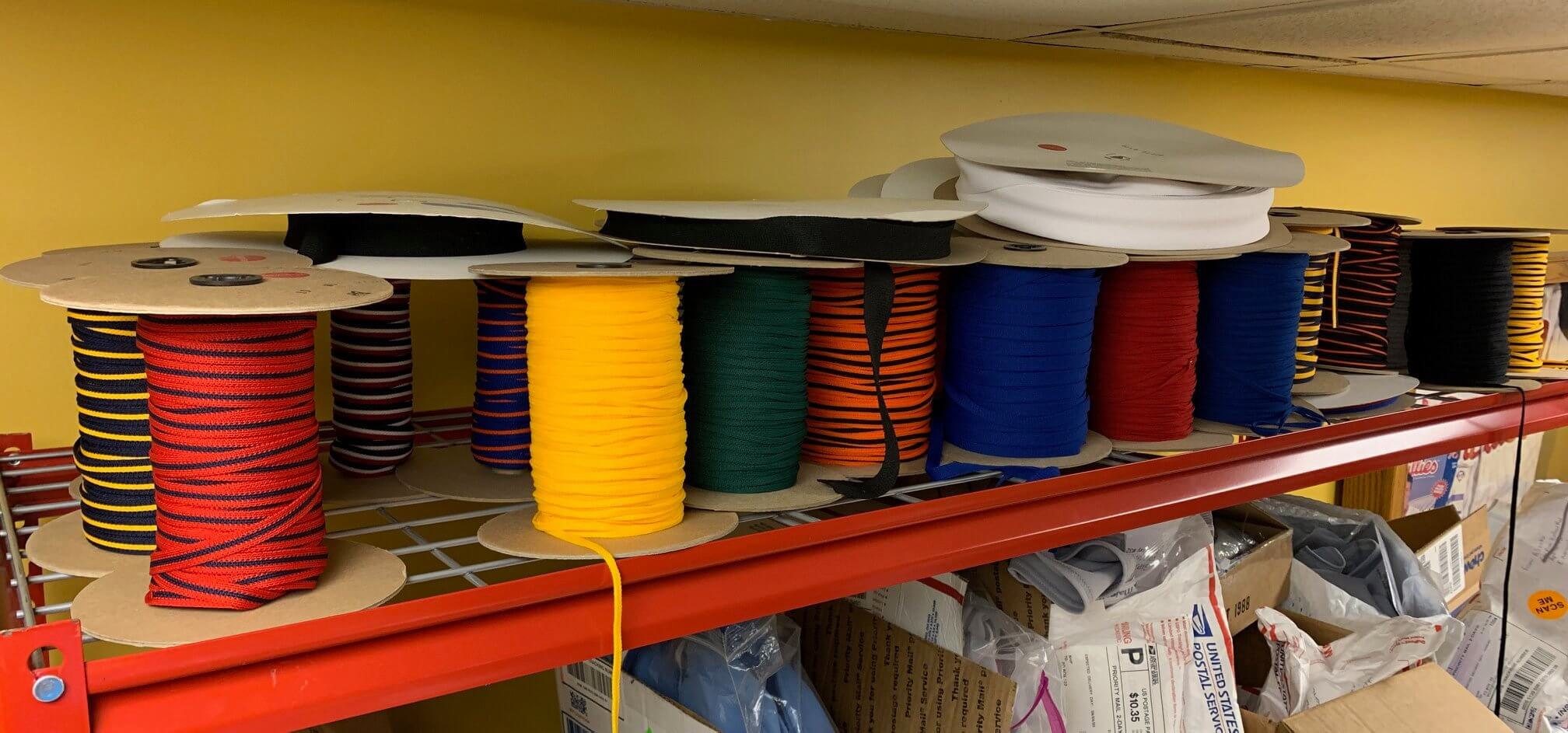 But this job was different — the 60-year-old Clemente jersey used a now-rare variety of fine-woven nylon trim. Here's how the modern trim looks next to the original style — close, but not an exact match: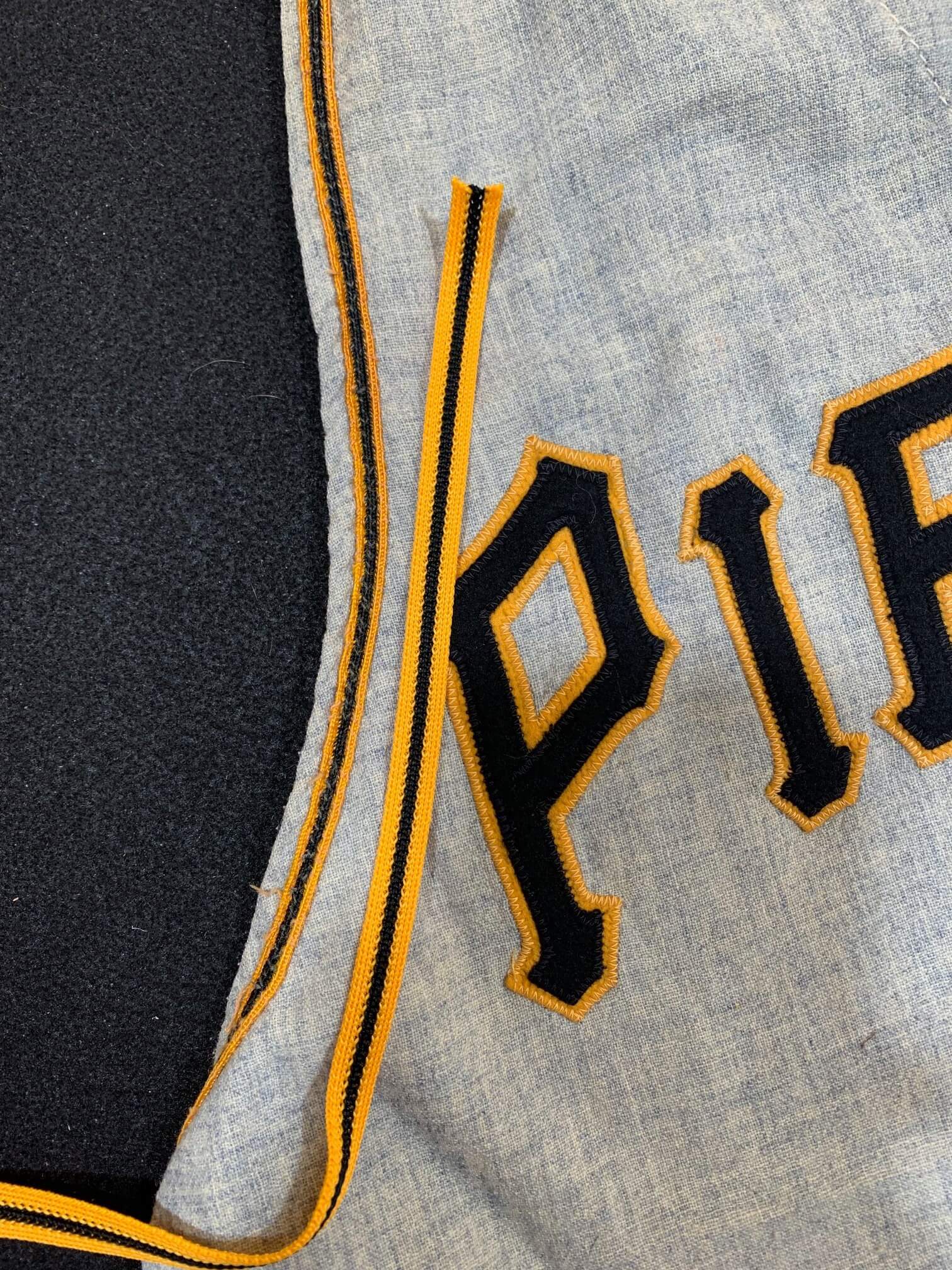 The solution came in the form of an idea that would be unthinkable for most collectors: Our customer procured another 1960 Pirates jersey that had belonged to a coach. The braid on that one was in much better shape, so the customer asked me to "harvest" the trim from it and swap it onto the Clemente. Gulp.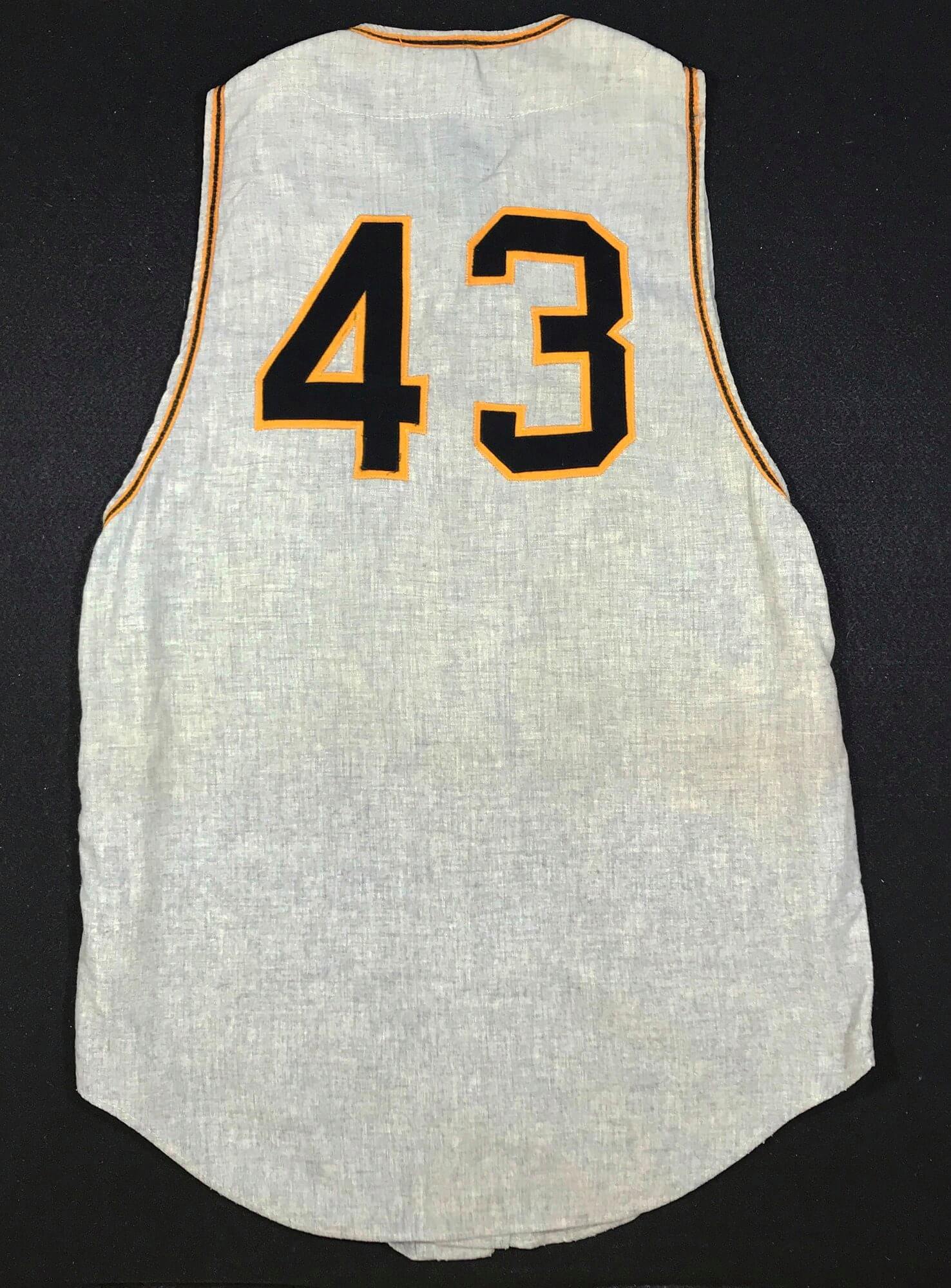 We started by taking dozens of detailed photos of the Clemente jersey: all the stitching front and back, the trim placement in relation to the seams and the edges of the fabric, how it is inserted and pinched inside the seams of the garment (which we'd likely have to open up as a part of the process). When it goes back together it must be undetectable!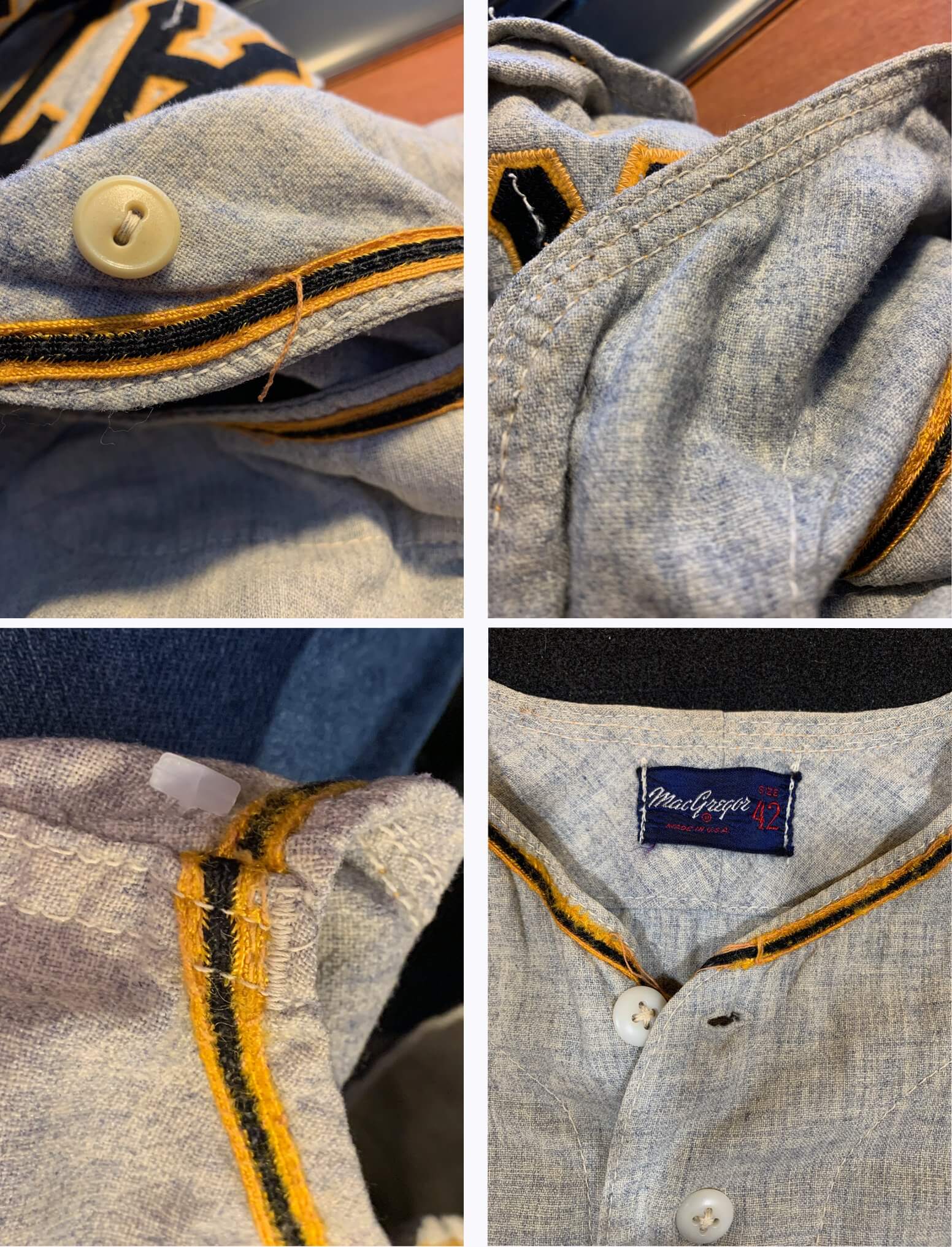 The trim had to be removed from the coach's jersey one painstaking stitch at a time, at which point it became evident that it too had wear spots and fraying, so we would not be able to swap the entire strips onto the Clemente jersey: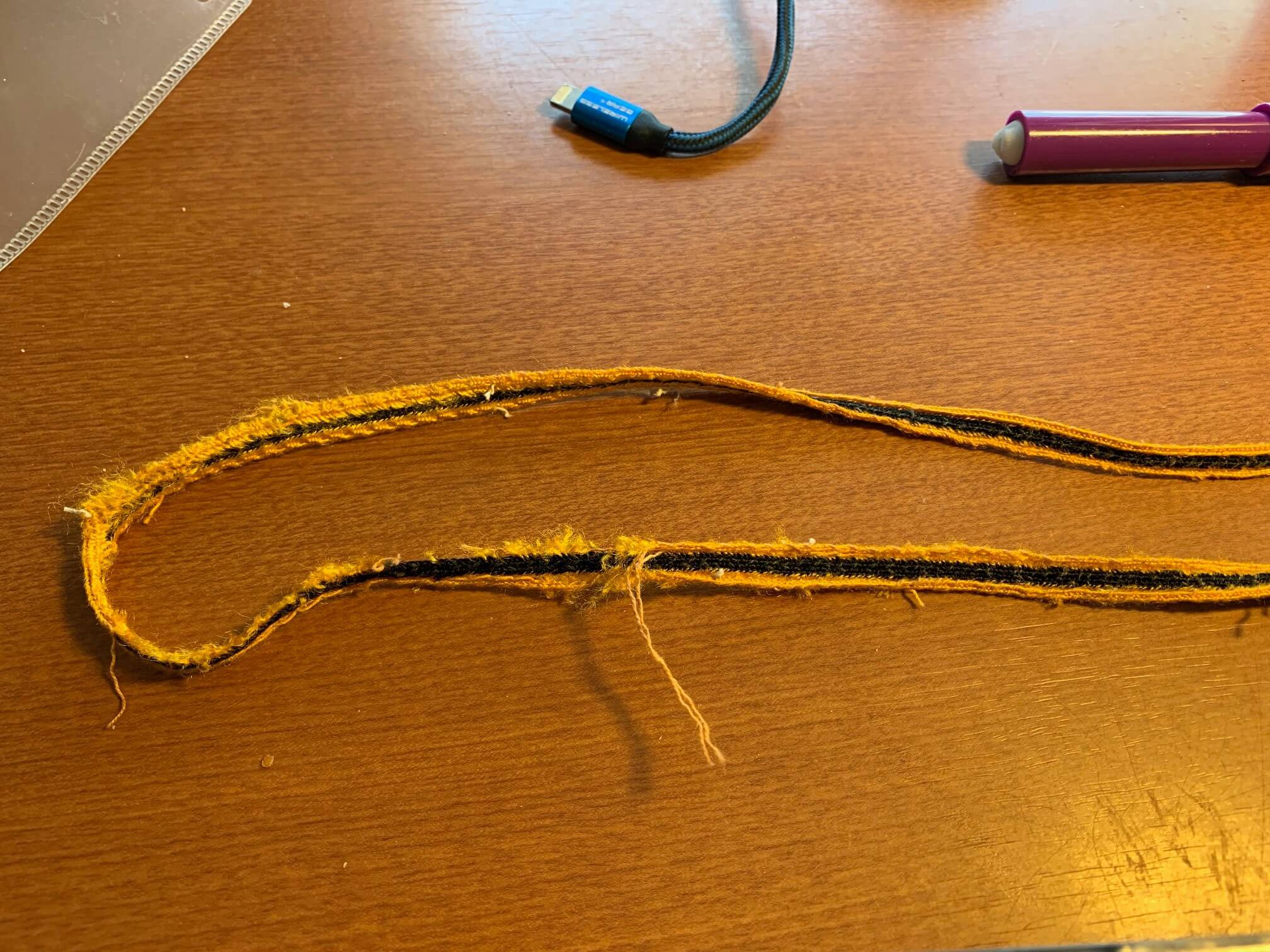 So we had to try something much trickier. We carefully removed the trim from the Clemente only in the spots where it had worn through, which amounted to about two-thirds of it. Why didn't we take it all off? Two reason: First, we wanted to retain as much of the original trim as possible for historical value. And second, we didn't have enough of the replacement trim to cover the collar and both armholes!
In the four photos below, you can see the steps involved in the splicing. The good trim harvested from the coach's jersey is sectioned so that we find pieces exactly the right length to cover the bare spots on the Clemente. We then blend the edges of the woven fibers together and stitch the new using the exact color of top stitch (dark gold) and bobbin thread (medium grey) as the original. The goal here is that nobody will be able to spot the repairs unless they're really looking for them. You can see the result in the final photo: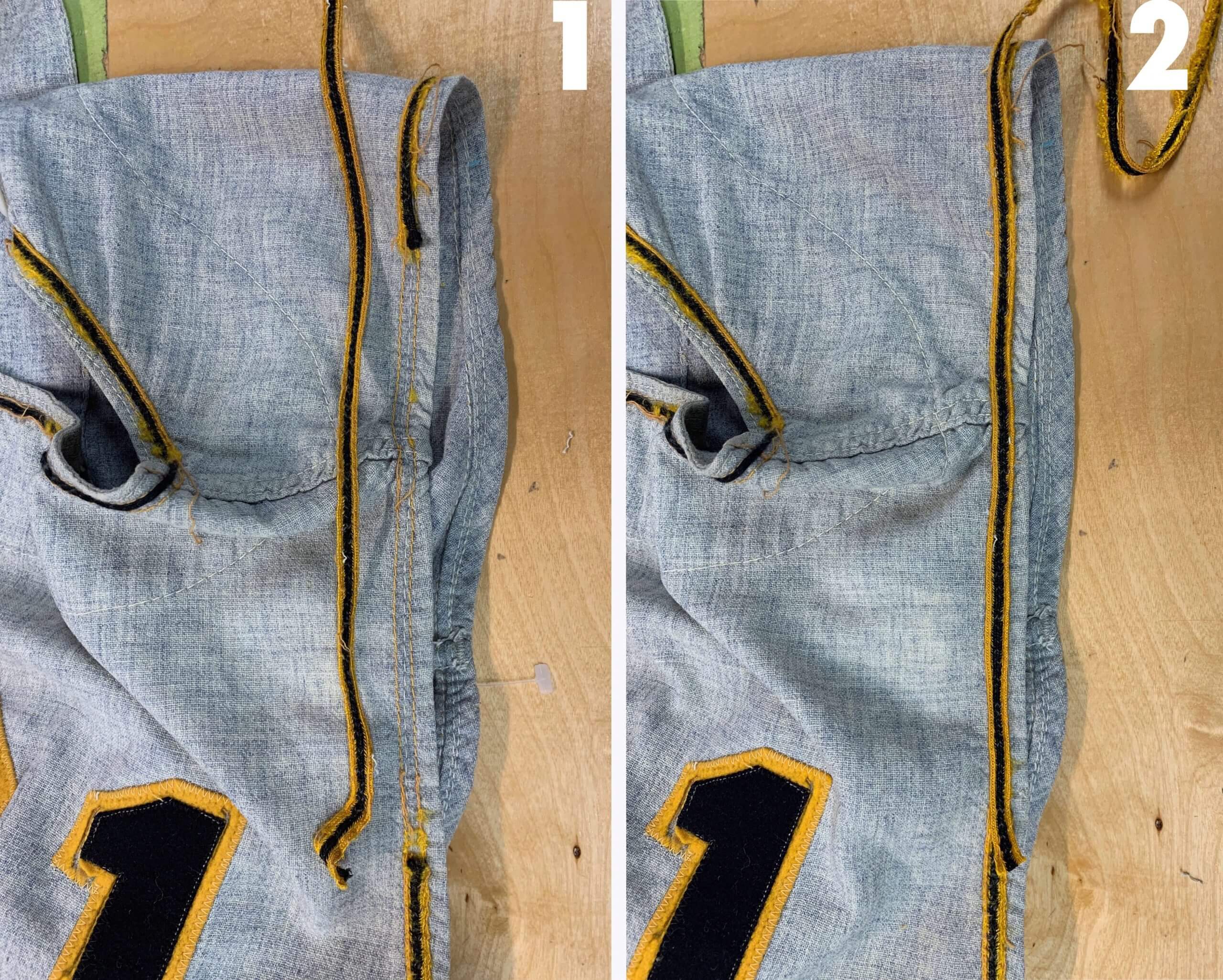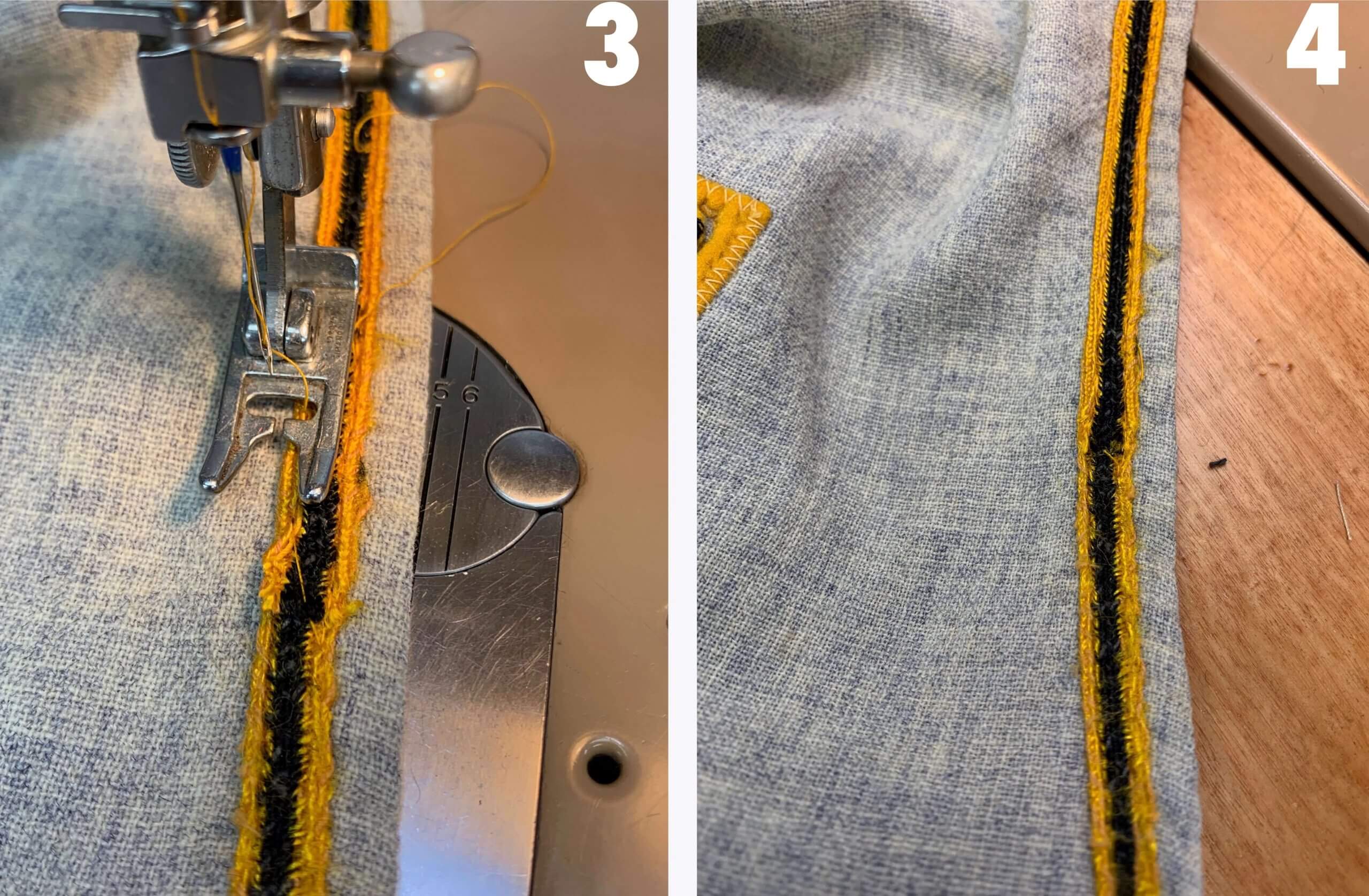 Here's are two close-ups of the finished trim — one from the front and one from the back. Can you tell the original braid from the replacement braid?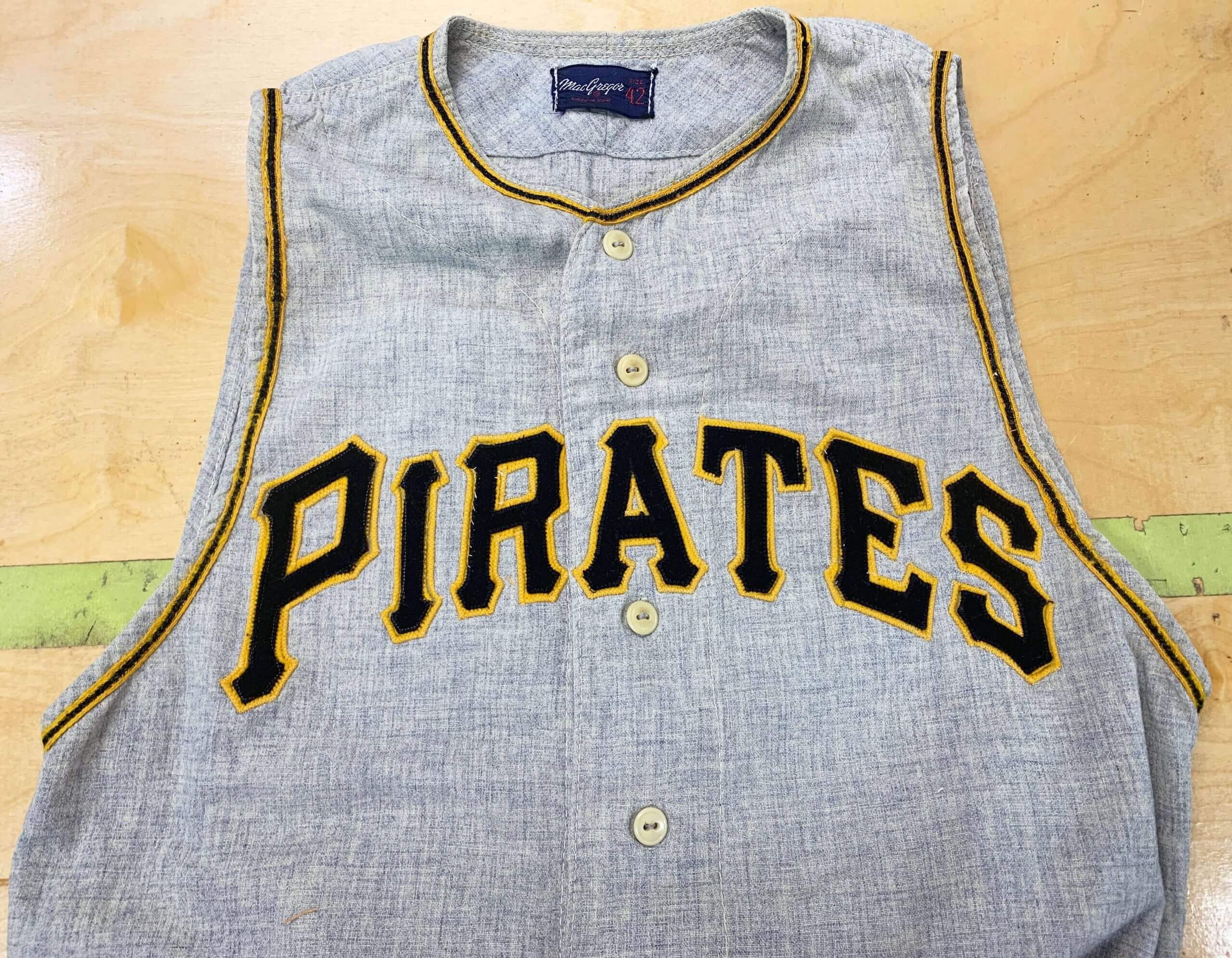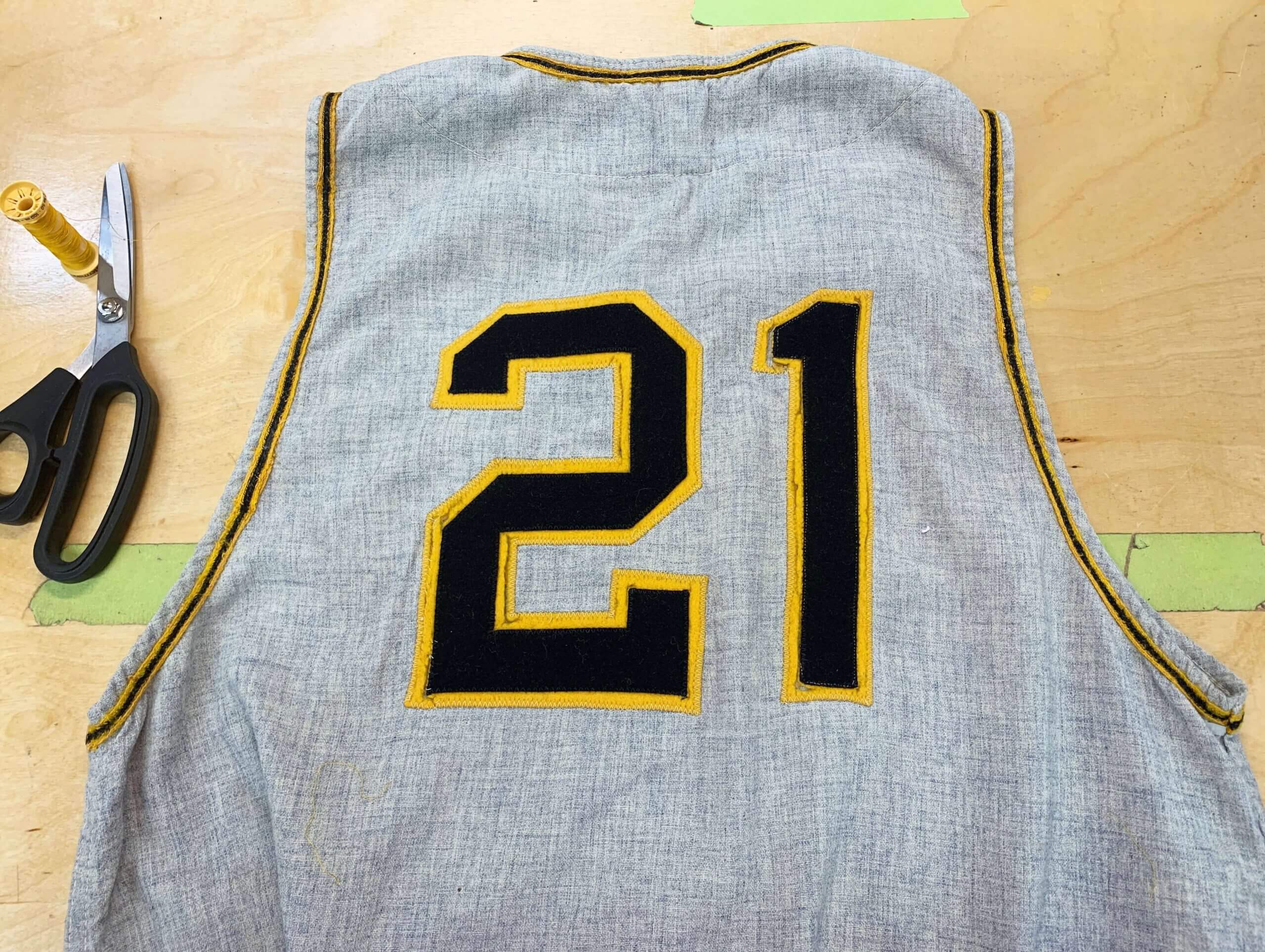 Here's how the completed jersey looks, ready to be displayed. Sharp eyes will notice that I also swapped the entire set of original style two-hole buttons from the coach's jersey to replace the mismatched buttons on the Clemente: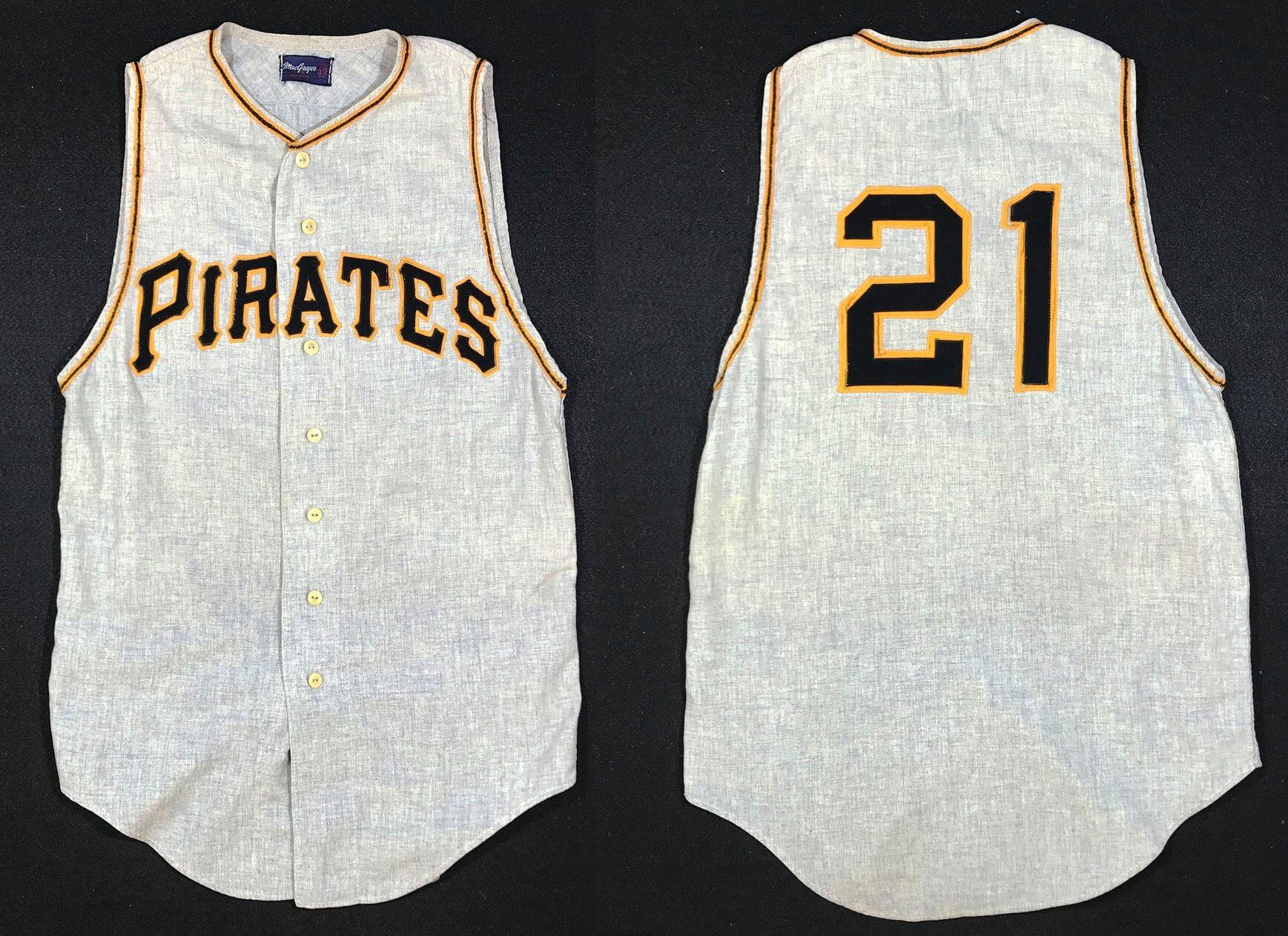 But that's not the end of the story! We couldn't leave the No. 43 jersey ruined and bare, so we restored that one as well, using the modern trim I showed you earlier, which you probably wouldn't known was not original unless I told you: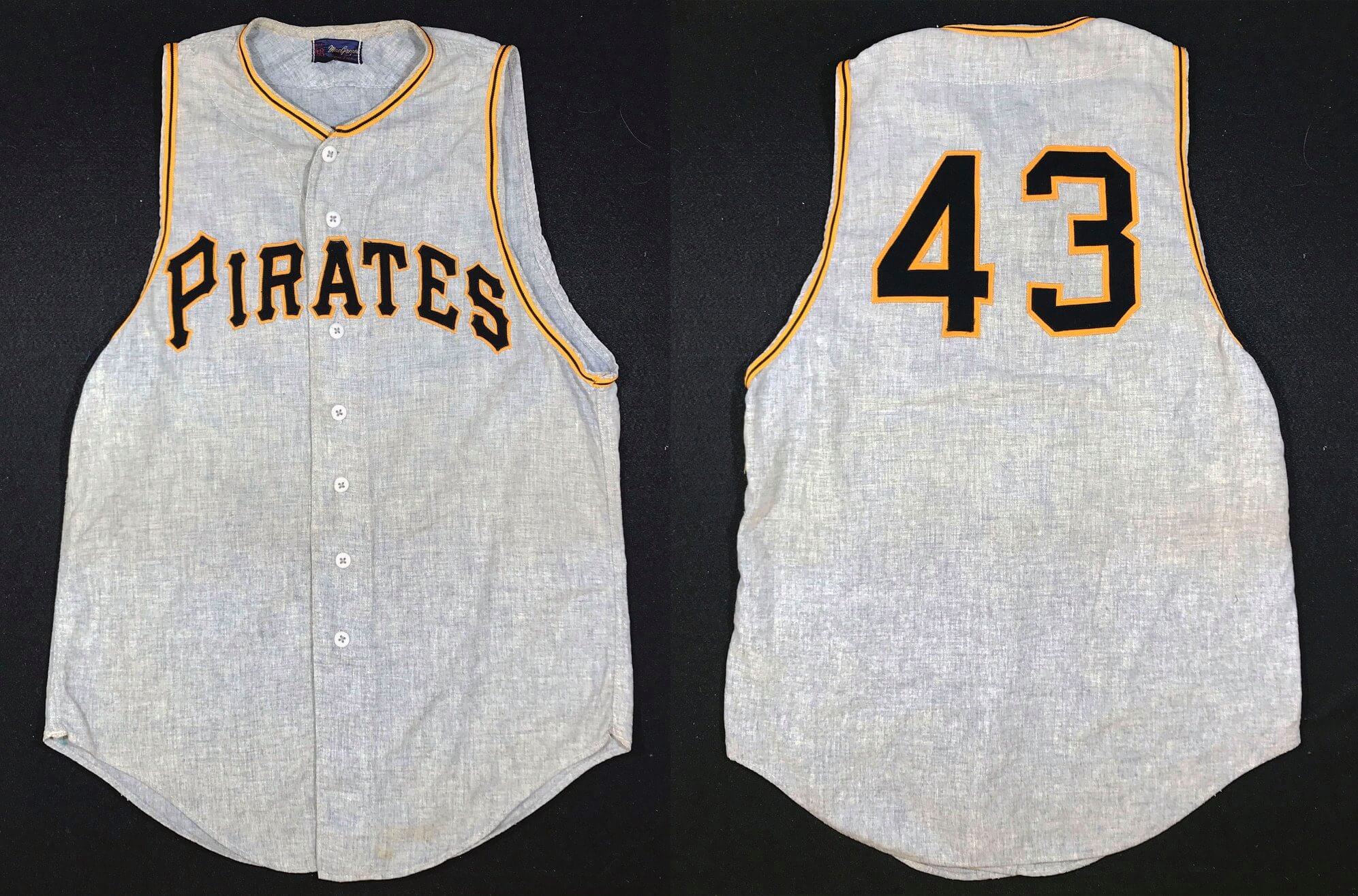 Finally — and this is so important — here's the Document of Restoration that we supplied with the restored jersey. It tells exactly what was done, when, and by whom. So any future collector who might want to purchase this 1960 Clemente has a visual trail to explain the transformation from the version that our customer won at auction to the restored version.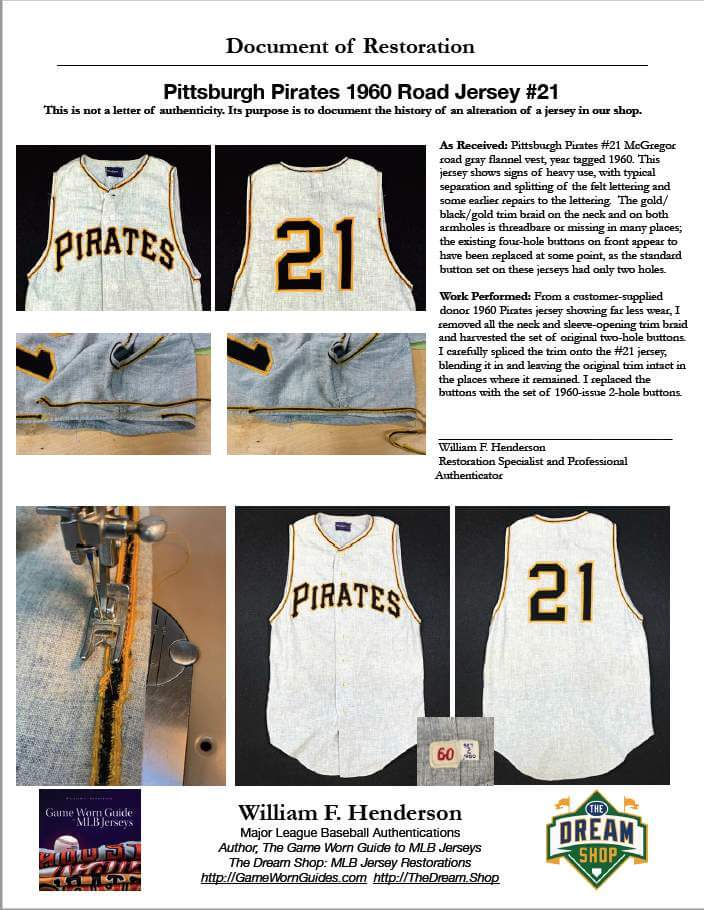 ———
Paul here. This is one of my favorite Dream Shop stories, because it's so detail-specific. A whole storyline just for the trim! I really, really love that. Big thanks, as always, to Bill Henderson for sharing his expertise with us. Again, you can see more of his Tales from the Dream Shop here.
• • • • •
• • • • •
Click to enlarge
Uni Watch before there was Uni Watch: Got a note the other day from longtime reader Robert Eden, as follows:
Back in the pre-Uni Watch days, when I was alone on my uni island, I would rank MLB and NFL uniforms. I did this every year or two for about 10 years, depending on whether I thought enough teams had changed their look to merit a re-ranking. Then I'd share the rankings with my friends — who were uninterested and called me names. One friend saved them, however, and the 1996 rankings recently surfaced. I was 30 that year, but many of the "old guy" themes that we see on Uni Watch today were already top of mind back then.

Looking back at them, my opinions of the uniforms of that mid-'90s era are mostly unchanged. The one huge 180 I've done relates to the '70s Pirates and others of that ilk. I apparently hated them then, but I love them now. My only explanation is that I absolutely despised all pullovers and sansabelts. I railed against them throughout the late '70s and '80s ("baseball uniforms MUST have buttons and belts!"). I guess I have since learned to love and appreciate the best of that era while still disliking the bad ones (Red Sox, Mets, my beloved Reds).
How great is that? The first page of Robert's rankings are shown above; you can see the remaining pages here, here, here, and here.
To put this in some perspective, Uni Watch was still three years away from happening when Robert created these rankings, but he was already doing his own version of Uni Watch! I don't agree with all his 1996 opinions, but I love the passion and geekiness he brought to bear.
Most of all, though, I relate to that feeling of having thought something out, needing to set it down in writing, and then needing to share it with other people, even though they might not probably won't care. Nowadays, the internet makes it much easier for us to find like-minded folks who Get It™ (whatever your "It" happens to be), but it was a lot harder back in the day. Back in my teens and 20s, I often had the urge to create essays or lists about various topics, but I didn't always follow through on creating them. Kudos to Robert for articulating his uni-centric passions, and for sharing them with us here.
• • • • •
• • • • •
The Ticker
By Paul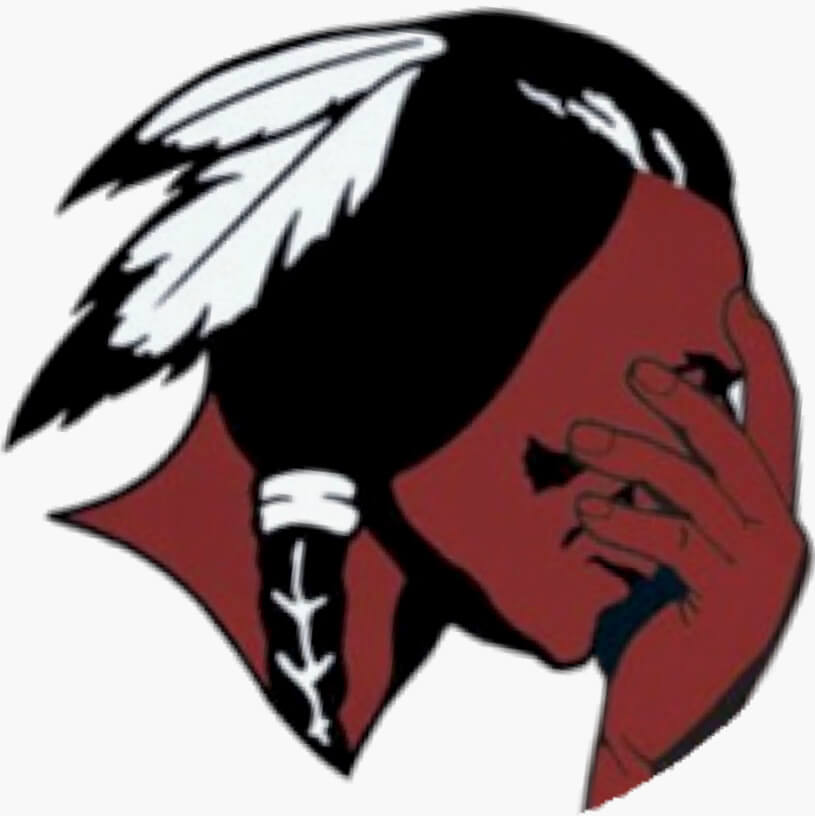 Indigenous Appropriation News: MiLB's Spokane Indians and the Spokane Tribe are partnering with several local civic organizations to create a Native-themed basketball court at a local park (from R. Scott Rogers). … Native American groups are applauding the new logos released yesterday by the WHL's Portland Winterhawks. The team had previously used the Blackhawks' logo (thanks to all who shared).

Baseball News: Angels DH/P Shohei Ohtani's cleats and other accessories from his history-making All-Star Game appearance are headed to Cooperstown (thanks, Brinke). … You know that many National League teams wore pillbox caps in 1976, but did you know that those caps were also worn by NL umpires? Here's another example (from Dan McBride and Abe Froman). … Stalwart Ticker contributor Kary Klismet lives in Denver and on Sunday went with his dad and son to see MLB's "Play Ball Park" exhibit, which was part of the All-Star Game promotion. "They had a nice section on the Negro Leagues, a traveling set of artifacts from the Hall of Fame, and a large display of MLB trophies," says Kary. "I snapped as many photos of the uni-notable content as I could while still trying to keep track of a very excited five-year-old (and a 75-year-old)!" He also shared a separate batch of photos showing how Denver was decked out for the ASG. … The Triple-A Charlotte Knights will become the Charlotte Traffic Cones on Aug. 20 (from Matthew Jean).

College Football News: When Alabama and Miami open the season with a neutral-site game in Atlanta on Sept. 4, Bama will be the road team wearing white (from Griffin Smith). … New uniforms for Coastal Carolina (thanks to all who shared). … Here are UAB's championship rings for the winning the 2020 Conference USA title (from Kary Klismet). … Louisville is adding a memorial decal for former coach Howard Schnellenberger, who died earlier this year (from James Gilbert). … New uniforms for Southern Miss (thanks, Phil). … Florida WR Jacob Copeland is switching from No. 15 to No. 1. No. 1 on offense is usually reserved for top Gators playmakers.

Hockey News: An Indiana couple like to buy Ft. Wayne Komets (ECHL) jerseys when they're available for auction and then return the jerseys to the players who wore them. … Speaking of the ECHL: New 30th-anniversary logo for the Wichita Thunder (from Jason Schawe). … The Canucks' relocated AHL affiliate, formerly the Utica Comets and now transplanted to Abbotsford, British Columbia, will be known as the Abbotsford Canucks. They'll use Johnny Canuck as their primary logo, which is what I wish the NHL's Canucks would do (thanks to all who shared).

NBA/WNBA News: Here's a really fun story about a fan who's trying to collect ticket stubs from every NBA game Michael Jordan ever played in. Highly recommended reading. … Chicago Sky F Candace Parker is slated to become the first female player to appear on the cover of the NBA 2K video game.

Soccer News: New home shirt for Manchester United (thanks, Anthony). … New home and away shirts for Mexican side Pumas (from Ed Zelaski). … Also from Ed: New kits for Polish club Warta Poznań, Russian side FC Zenit, and English side Millwall. … New shirts for Inter Milan, Manchester City, Aston Villa, and Scottish club Cove Rangers (thanks, Jamie). … New home kit for AS Roma. … New kits for Sheffield FC, which is now being outfitted by Copa (from Germán Cabrejo).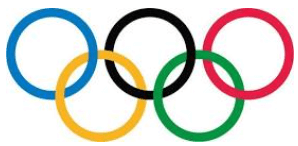 Olympics News: Here are the women's soccer uniforms for the Netherlands. "They're the same as what they usually wear, but with the crest replaced with the NOC logo," says our own Jamie Rathjen). … Members of Great Britain's women's soccer team plan to kneel prior to kick-off at their Olympics matches (thanks, Anthony). … Here's a "Tokyo Olympics by the Numbers" infographic.

Grab Bag: Police officers in New Bern, N.C., will no longer be required to wear long sleeves to cover their tattoos. … The National Federation of State High School Associations has approved two uni-related rule changes for track and field (from Paul Dalton). … The awesomely named Sleeping Bear Dunes National Lakeshore in Michigan has a 50th-anniversary logo. … A Utah company has stopped selling a kit that makes a Glock handgun look like a Lego toy after receiving a cease-and-desist letter from the Danish toymaker (from Max Weintraub). … New uniforms for the Girl Scouts of America (from Timmy Donahue). … New athletics logos for Southeastern Louisiana University (from Scott Adams). … Here's a ranking of school uniforms that have appeared in movies. … Pro golfer Paul Casey's caddie is wearing Union Jack socks and Jordan 1s at The (British) Open (from Chris Howell). … British F1 drive George Russell will have a new Union Jack-themed helmet design for the British Grand Prix (thanks, Anthony). … Incredibly bad 40th-anniversary logo for frozen yogurt brand TCBY (from John Cerone).