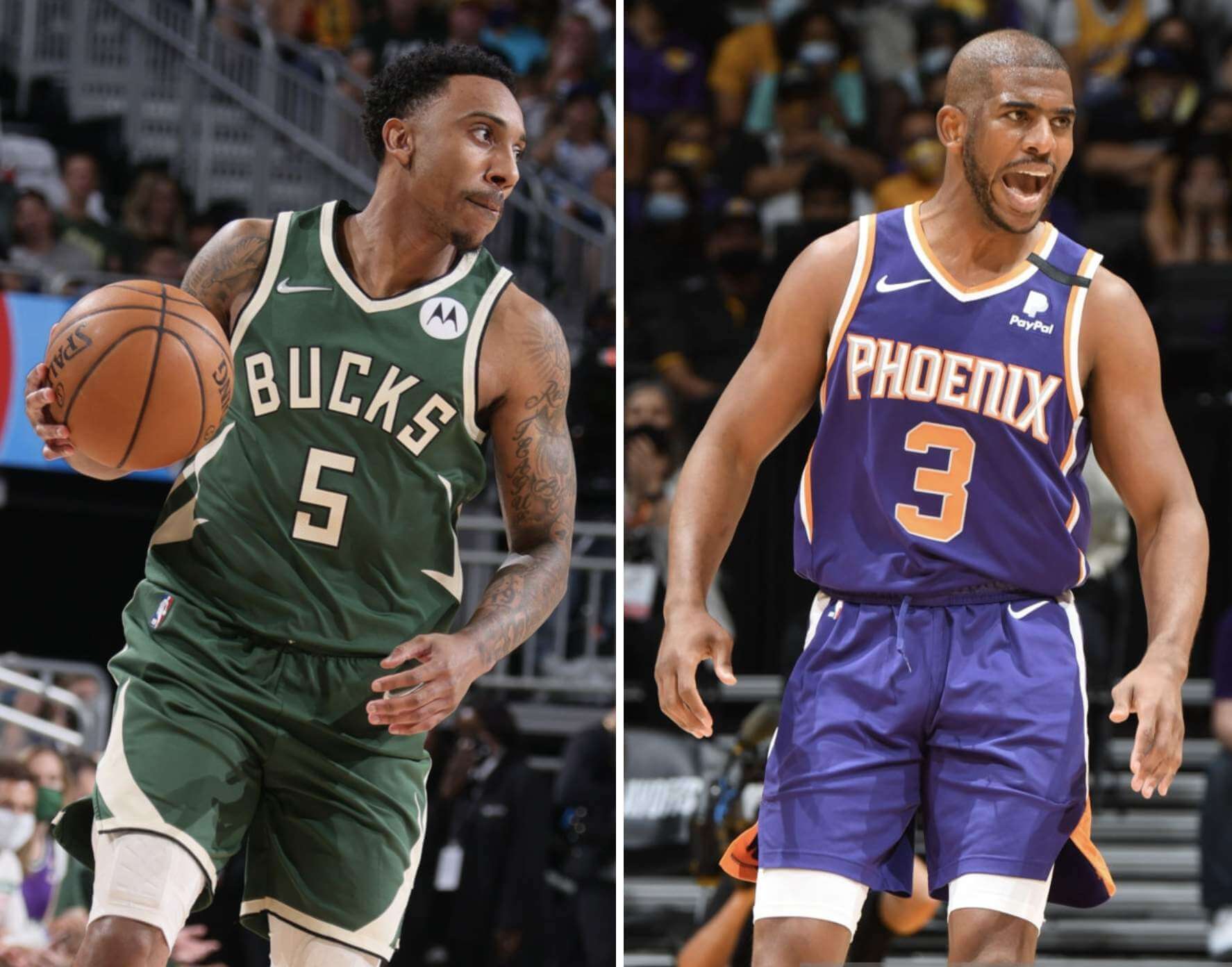 Good morning! Hope everyone had a good holiday weekend, as I did.
My friends, I come to you today to discuss a matter most urgent. It is no secret that our nation is increasingly riven by conflict, division, and disagreement, to the point where it is nearly cleft in twain. At times it seems like people are living in separate realities, each with its own set of "facts" and "truths," each with its own version of our national story. Even the Great Plague of the past year, which in earlier times would likely have brought us together in a united stand, has led only to more discord and hostility between our warring factions, laying bare the seemingly irreparable rips and tears in our civic tapestry. Some observers have begun to think that the old truism "What unites us is stronger that what divides us" is no longer accurate, and that only the most elemental choice between Right and Wrong — a perfect storm of moral clarity, if you will — is capable of bringing us to rally together as one.
Fate has now provided us with such an opportunity.
Tonight one of our marquee sports will begin its annual championship series. The aesthetic divide between the two clubs could not be more stark: One has chosen to clothe itself in the resplendent color of Green, thus aligning itself with all that is righteous, life-affirming, and Good; the other wears the accursed hue of Purple, thus representing all that is ignoble, malodorous, and Evil. As they prepare to face each other, the choice of which team to support is so self-evident, so existential, as to become a moral imperative. Must you choose to breathe oxygen? Must you choose to crave things like love, safety, and sustenance? Of course not, for these desires are ingrained in our inner beings, and so too is the choice of which team to support in this series.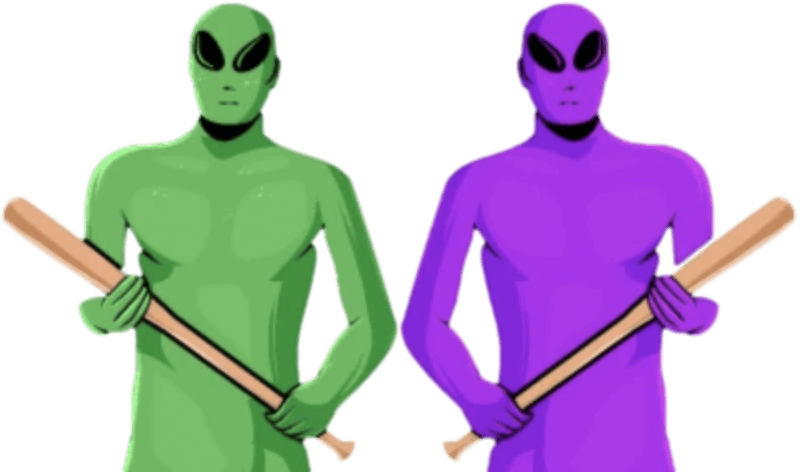 The stakes are magnified by the fact that the Green-clad team at one time went over to the Dark Side. Fortunately, this dalliance was short-lived, and the team eventually exorcised Purple from its color scheme, as if to say, "Begone, foul demon, I cast thee out!" And just as they made the fateful decision to embrace Good and reject Evil, so too must we.
It is true that these two teams don't always wear the uniforms shown at the top of this page. (Indeed, the Green team occasionally and inexplicably wears blue.) But Green and Purple are nonetheless baked into their identities, their bloodstreams, their very DNA. American soldiers may not wear red, white, and blue on the field of battle, yet those are nonetheless the colors for which they valiantly risk life and limb, are they not? So it is with these two teams and their respective connections to Green and Purple, irrespective of what they may be wearing on a given night.
This isn't the first time these two colors have faced each other during this sport's championship round. But those previous matchups took place during periods of relative national calm and clarity, when the need for a uni-fying moment of shared resolve was not as great as it is now.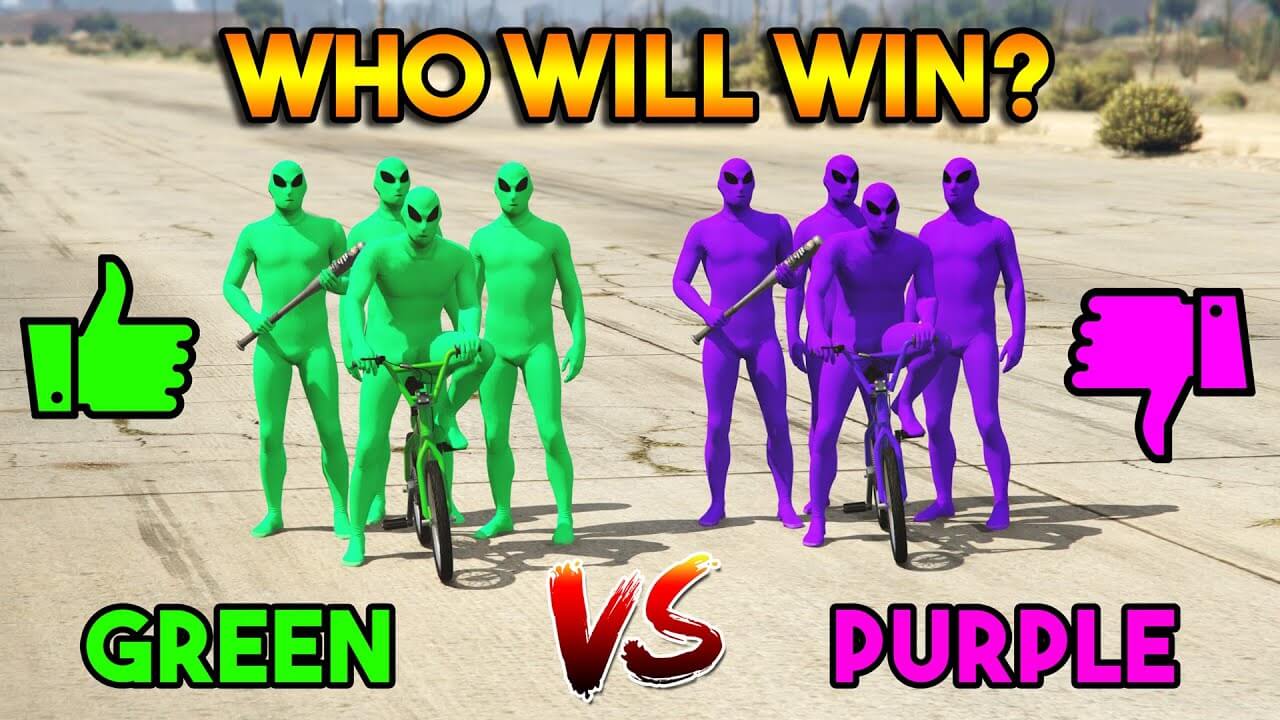 I realize that some of you reading this reside in the great Southwestern city represented by the Purple team, and that my words are may therefore be hurtful to you. To these fine readers I say this: I wish you no harm, I bear you no ill will, and I understand your affection for your local team. But there are times when circumstances demand that we make a difficult choice for the sake of the greater good. This, my friends, is one of those times.
In conclusion, my fellow uni-zens, a historic moment is at hand, a moment in which each of us has the opportunity — nay, the duty — to come together and take a united stand for Good and against Evil. I trust you will all answer that call with the appropriate degree of honor and dispatch.
Go Bucks!
• • • • •
• • • • •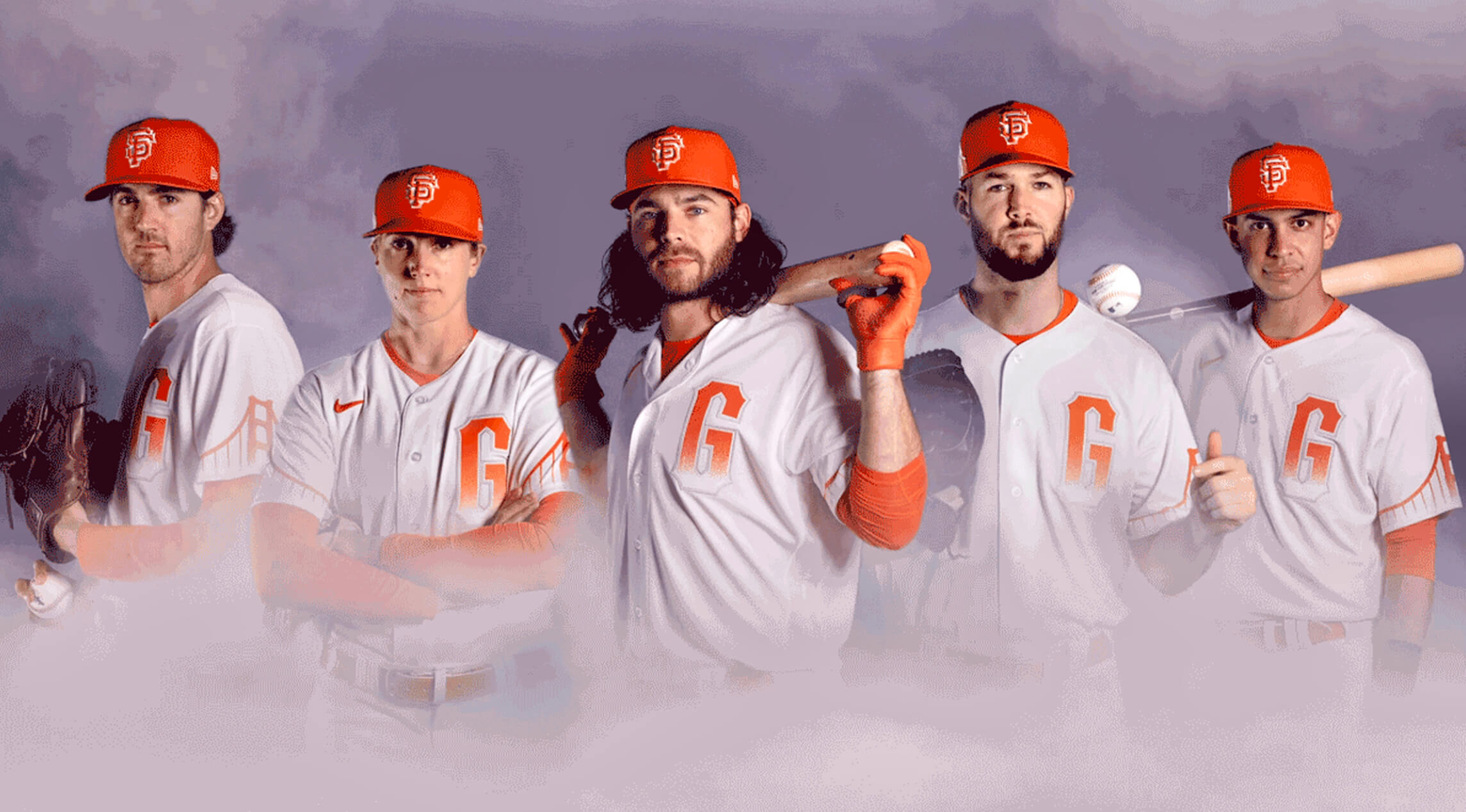 For all photos, click to enlarge
Foggy notion: The Giants notched a milestone of sorts yesterday, as they unveiled their new City alternate, which I believe to be the uni-verse's first-ever fog-themed uniform.
Here's the front view: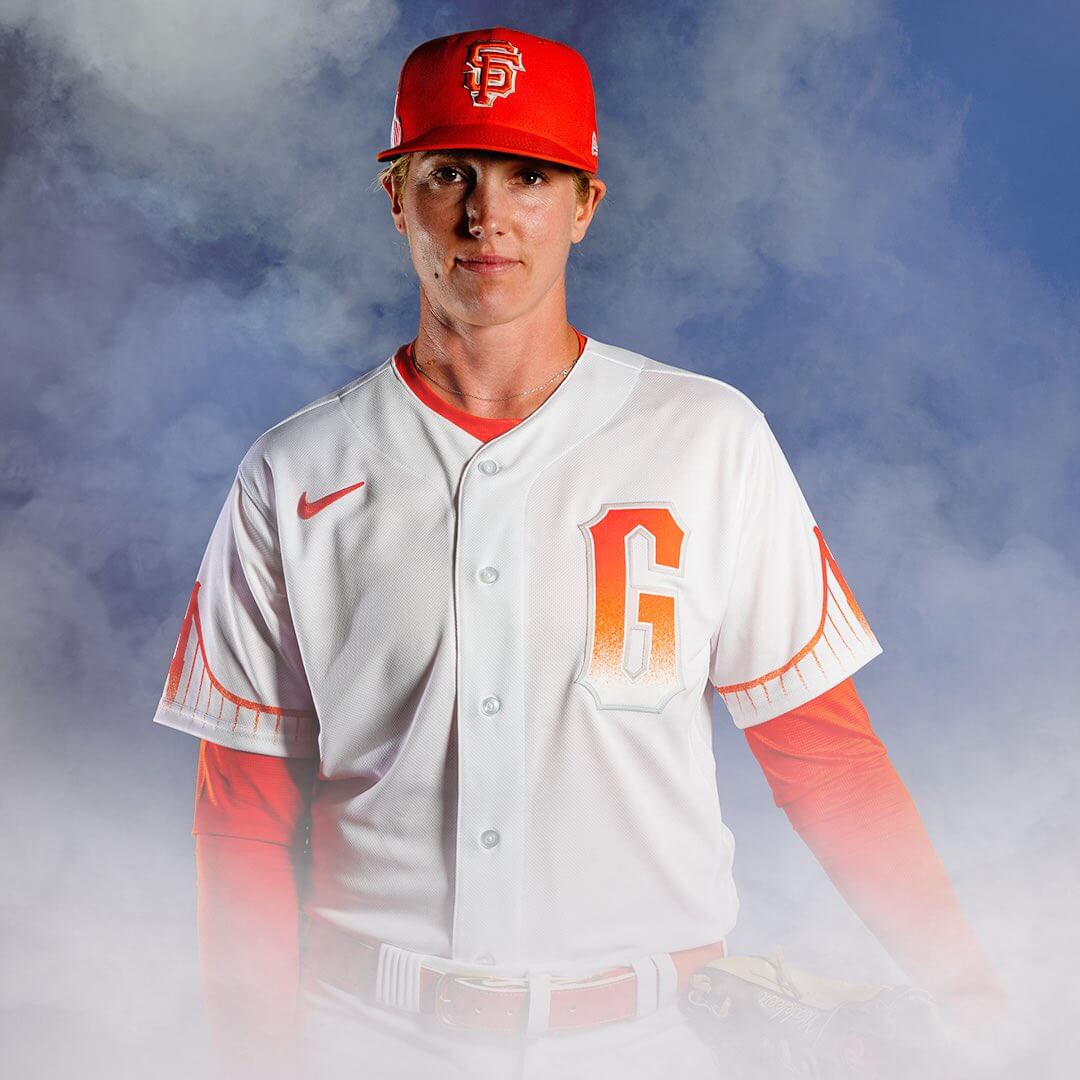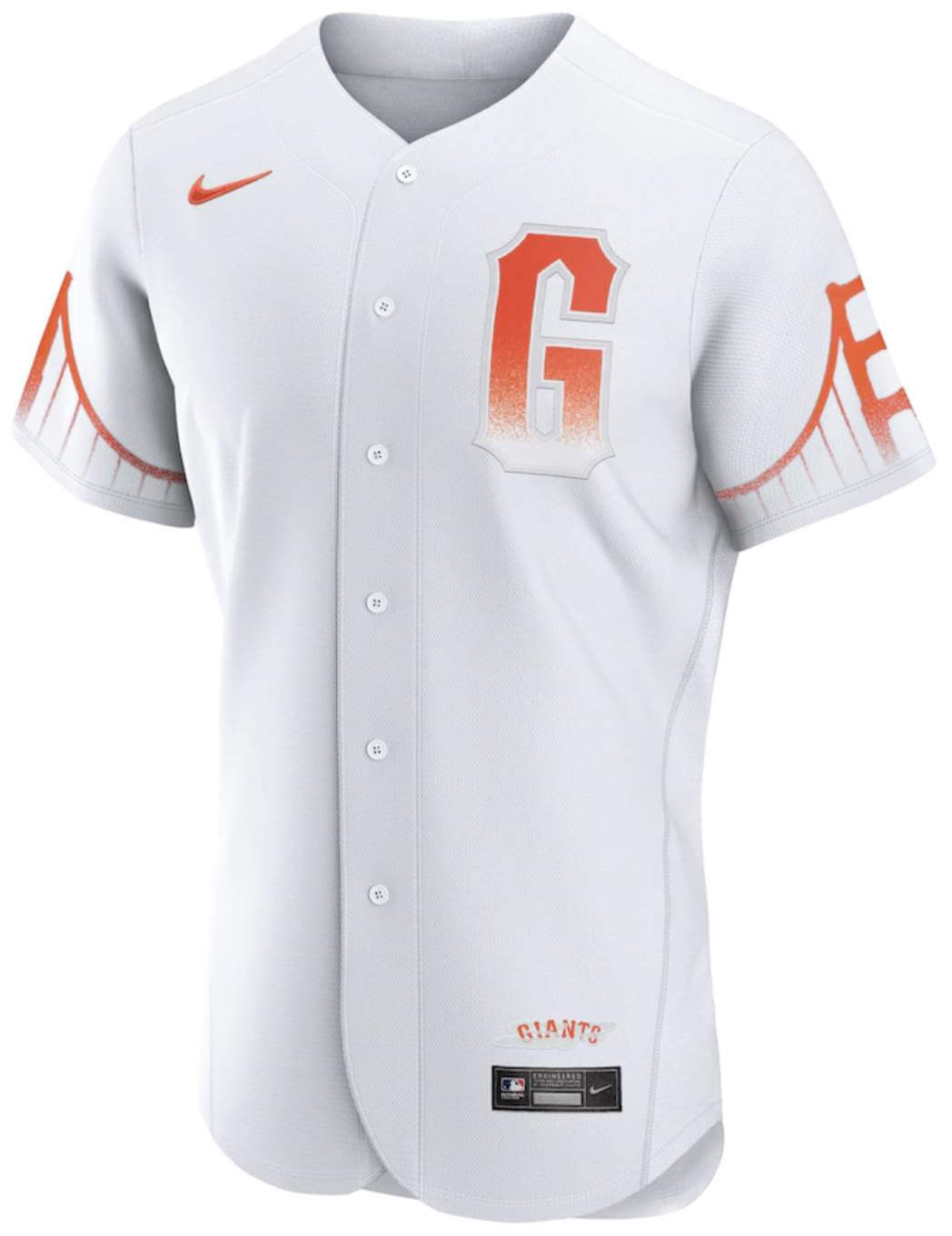 The bridge design on the sleeves appears to be sublimated. Here's a close-up: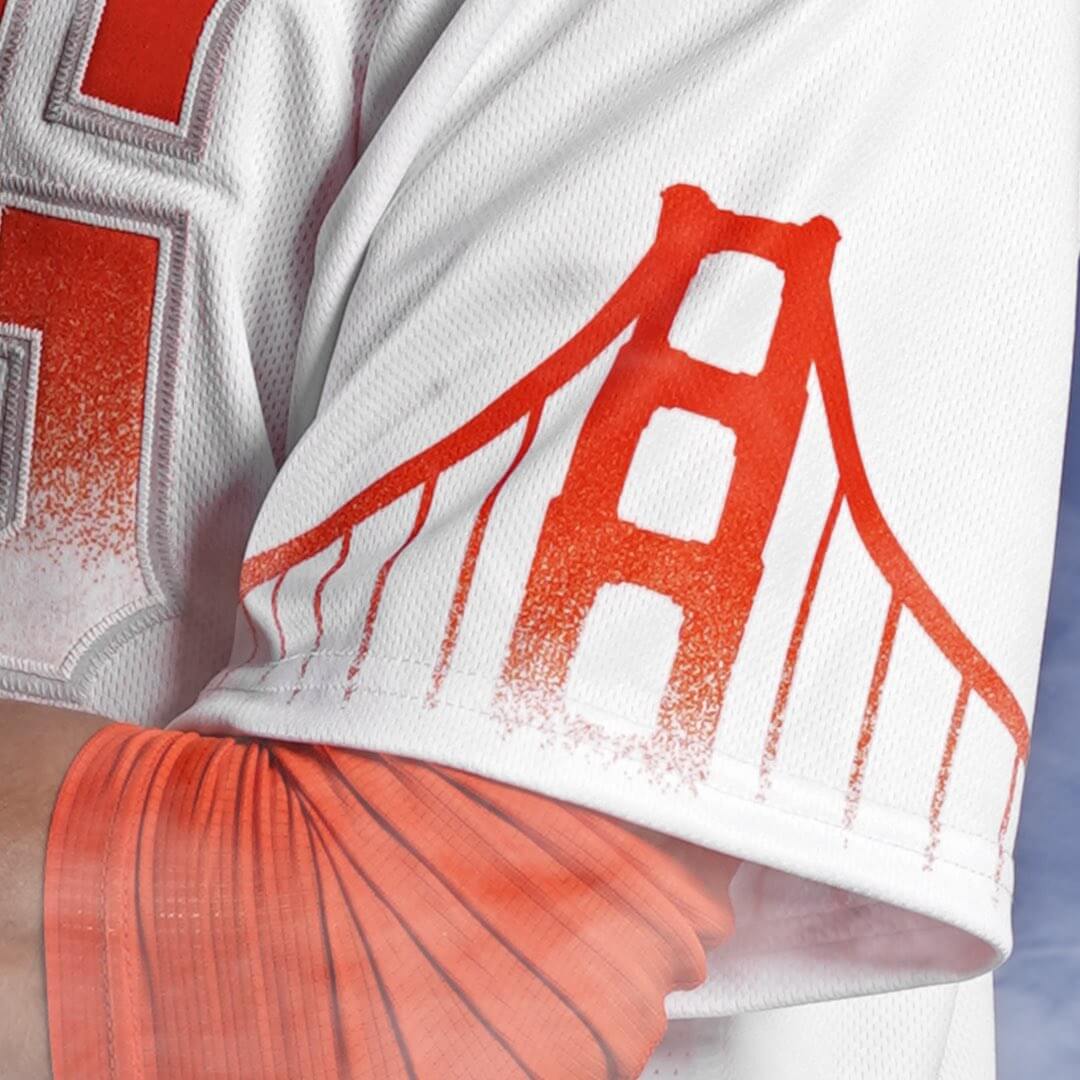 The fog motif is repeated on the rear jersey numbers, but not on the NOB lettering: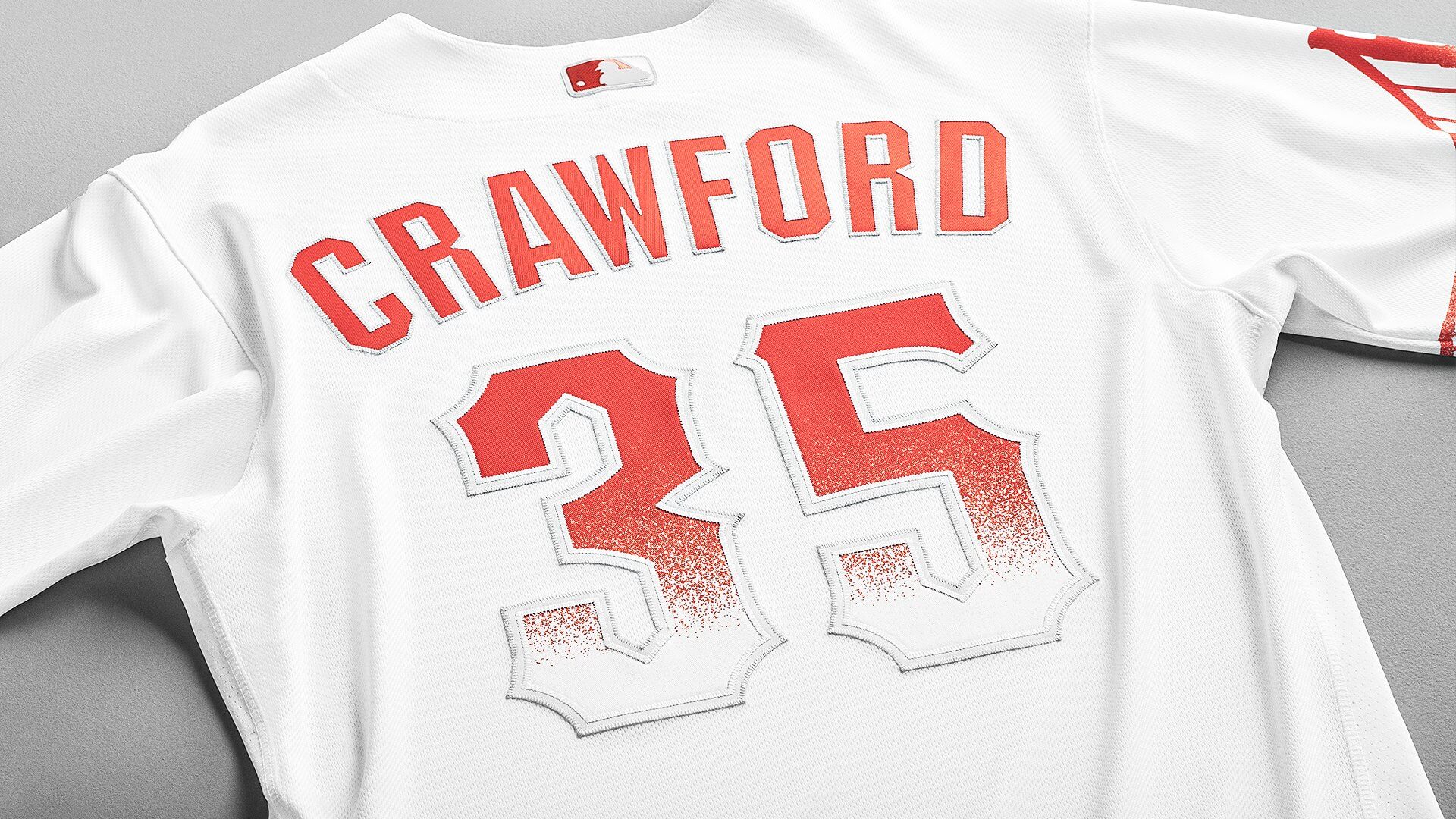 The bridge motif is repeated on the side of the cap: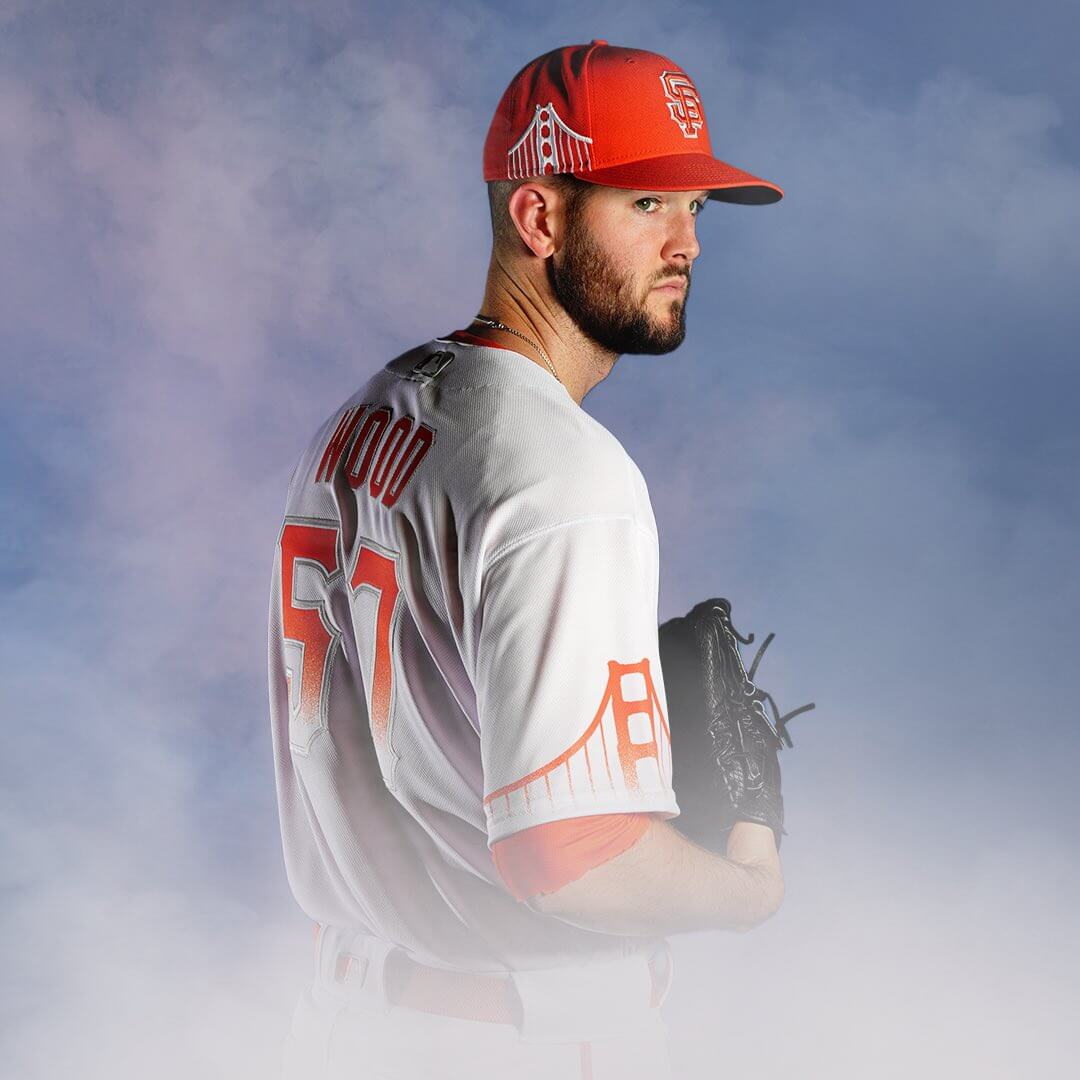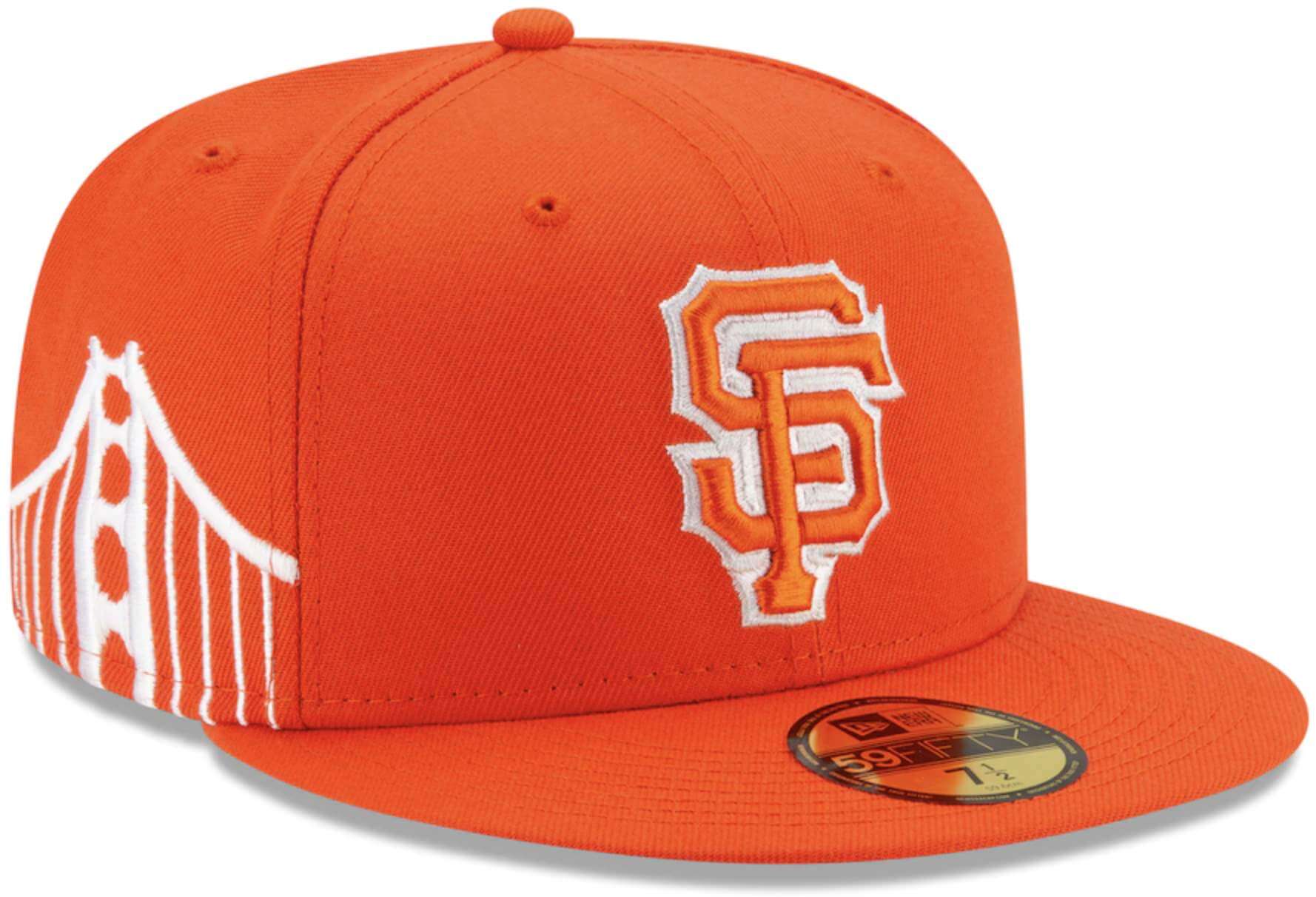 I really like the number font (just the font itself, not the fog motif), which is based on the lettering that's long been used on the front of the team's home jersey. The Giants should consider using that font on the back of all of their jerseys. Aside from that, this is a laughable mess. Bonus points to whoever wrote the hilariously bad "storytelling" text, most of which could be copied/pasted for any other city. It's like someone was playing a game of Marketingspeak Mad Libs.
But that's just me. Our own Brinke Guthrie is a longtime Bay Area resident and Giants fan, so what does he think of this? Take it away, Brinke:
The "G" on the jersey looks odd, I guess because you never see it as a standalone entity. "SF," sure, but not a solo "G." I read on ESPN that they lengthened the "G" to match the bridge profile. The Golden Gate on the sleeves? Well, that's a truly recognizable landmark, so if you're gonna slap something local on there, it has to be the bridge. I'm not a fan of the gradient look anywhere, but I understand the fog angle.

I don't care for the bridge on the side of the cap. Or at least make it a bit smaller. It seems to overwhelm the cap profile.
This uniform will make its on-field debut for this weekend's three-game series against the Nationals. After that, it will be worn for Tuesday home games. You can see the full slate of dates here.
That leaves us with one more team to reveal its City alternate this season: the Dodgers, whose design will be made public sometime in August.
• • • • •
• • • • •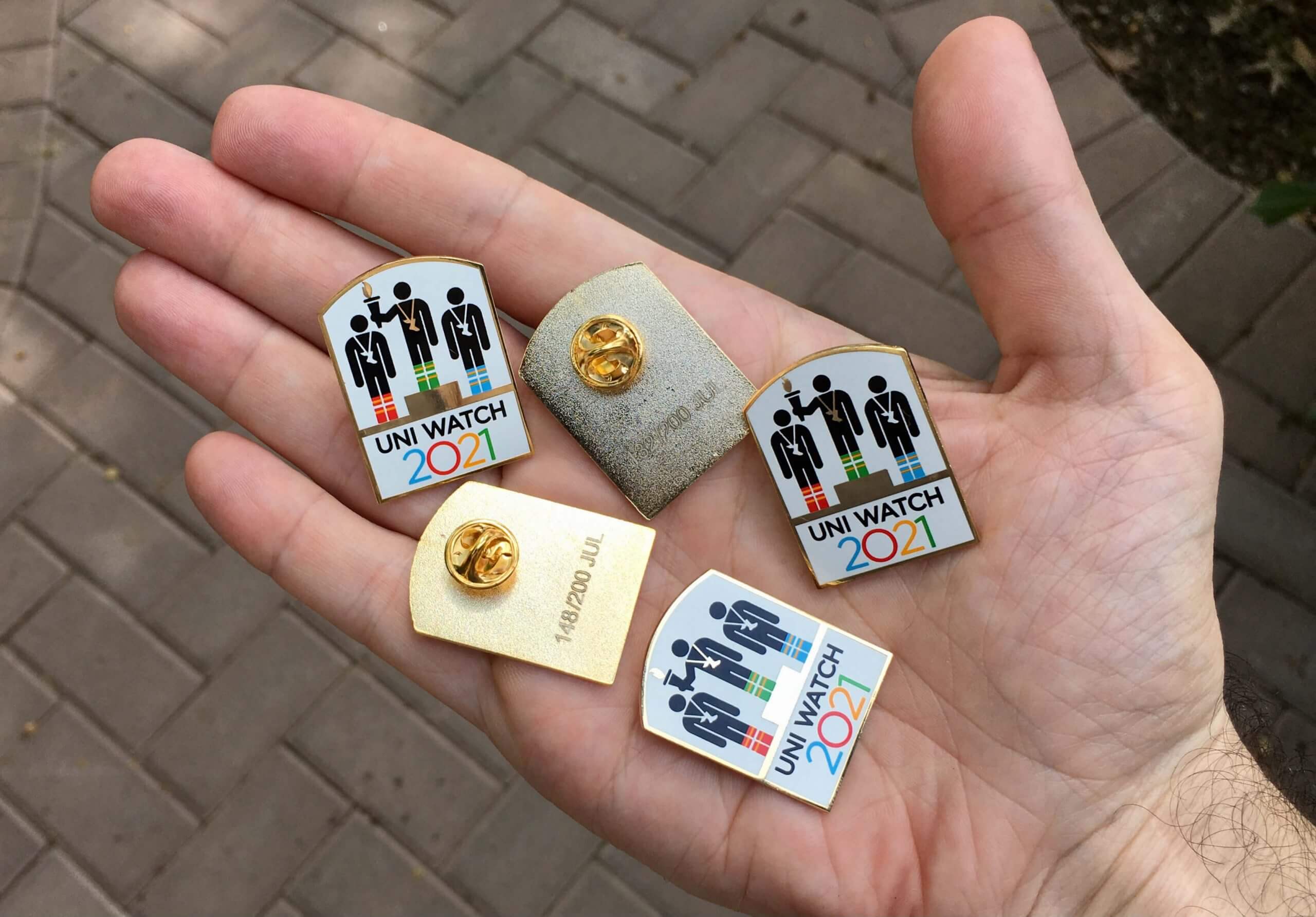 Click to enlarge
July pin reminder: In case you missed it yesterday, our latest pin is based on classic Olympic pictograms (something that pin designer Todd Radom and I are both very fond of). Looks great, no? Check out those winged stirrup medals, and note that the gold medal winner's striped socks are in Uni Watch colors!
This is a numbered edition of 200 pins. As of this morning, there are about 80 of them remaining. You can order yours here.
• • • • •
• • • • •

Who wants the very last cap? We are now down to a single Uni Watch cap — size 7-7/8. Somebody snap it up!
• • • • •
• • • • •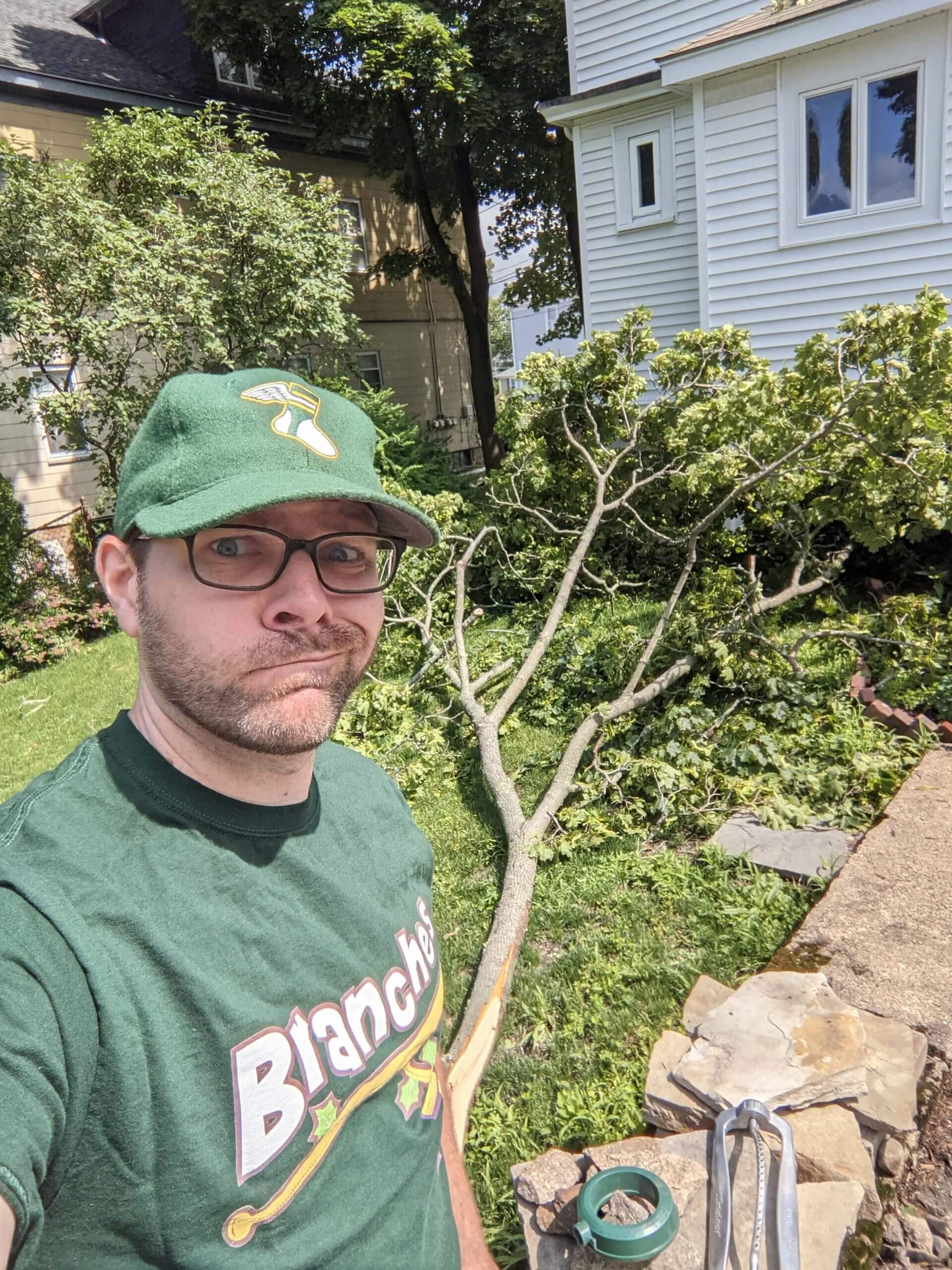 Click to enlarge
Dressing for the occasion: Uni Watch reader Jason Tierney recently returned from a week-long vacation to find that a large branch had come down from one of his trees while he was away. Fortunately, he had just the right shirt to wear for this selfie!
• • • • •
• • • • •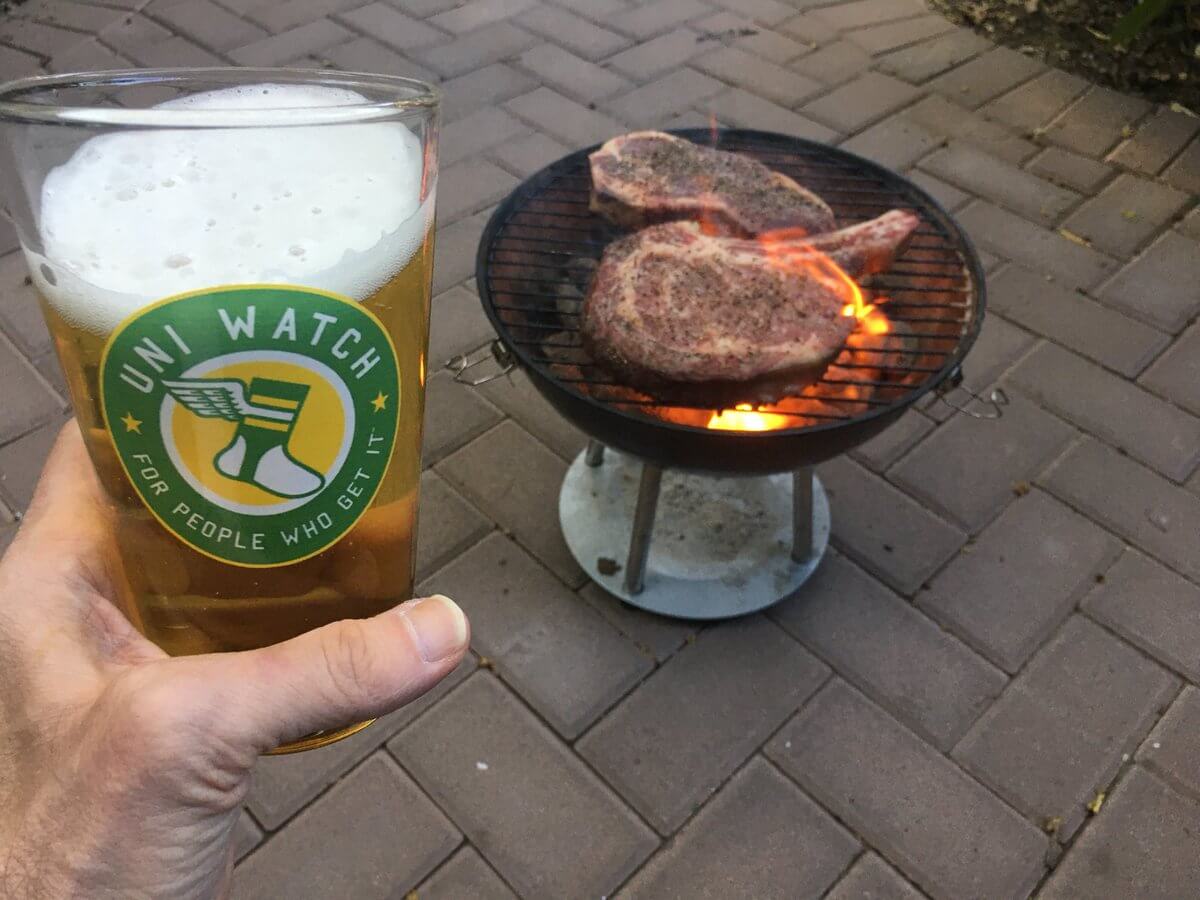 PPPC reminder/update: Remember, this Thursday, July 8, is Post-Pandemic Porch Cocktails Day, with all members of our comm-uni-ty encouraged to celebrate our return to normalcy by sharing a photo of yourself enjoying a beverage on your porch (or stoop, deck, driveway, or whatever). Uni Watch pint glasses and/or koozies are welcome but not required.
I've been trying to decide the best way to handle all the photos. At first I thought maybe I'd just create a Facebook page where people could upload their PPPC pics, but some people don't like Facebook. Similarly, we could have a really long Twitter thread (or just a Twitter hashtag), but some people don't like Twitter.
So now I'm thinking the best option would be for everyone to email their PPPC pics to one person (that person would be the PPPCPC — the Post-Pandemic Porch Cocktails Pics Coordinator) and then have that person put all the photos in a Flickr set. If you'd like to volunteer to be that person — and/or if you have an idea for a better way to handle this — give me a shout today. Thanks!
• • • • •
• • • • •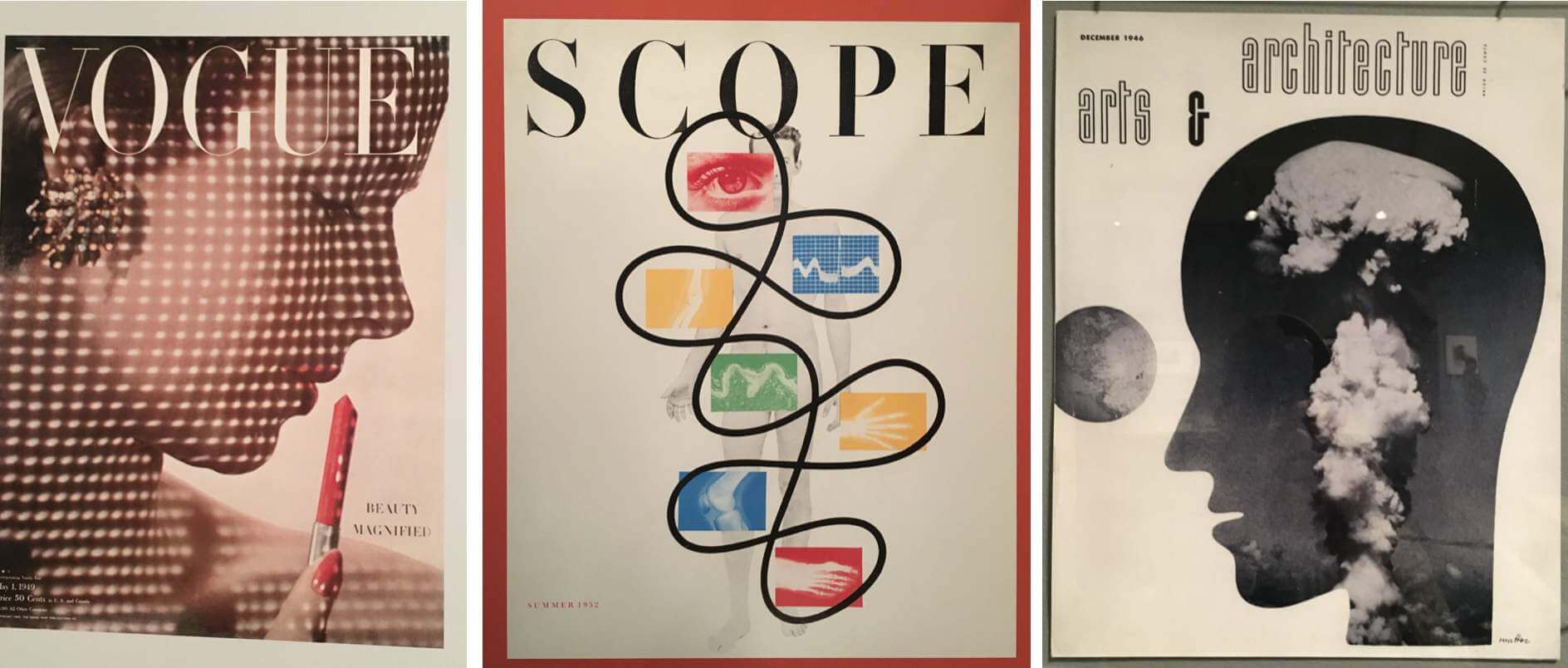 Click to enlarge
Godhead design show: On Saturday Mary and I went to the Jewish Museum to check out an exhibit called "Modern Look: Photography and the American Magazine." Although ostensibly about photography, it's really more of a design exhibit, with tons of great examples of spectacular publication design (and, yes, some great photos too). You can see a few dozen examples from the show here.
The exhibit's final day is this Sunday, July 11. Highly recommended!
• • • • •
Sorry, no Ticker today, because the whole Uni Watch team had yesterday off. The Ticker will return tomorrow. — Paul