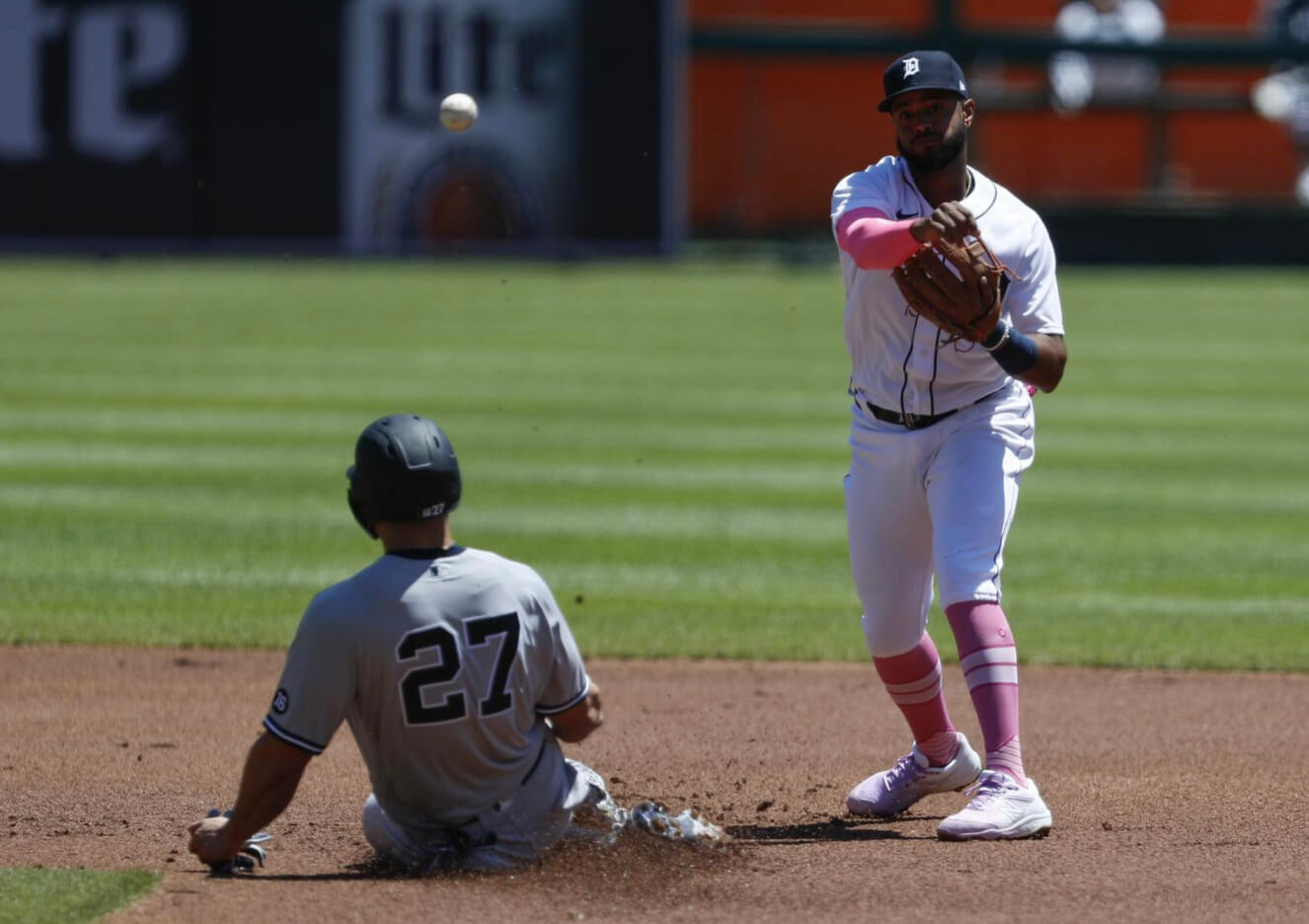 Click to enlarge
This is a holiday weekend, but not just for the holiday you're probably thinking of. Yesterday was Mother's Day in the Dominican Republic, so many Dominican MLB players — including Tigers second baseman Willi Castro, shown above — wore pink accessories.
Other players who wore pink yesterday included Castro's teammate Jeimer Candelario; Nelson Cruz of the Twins; José Ramírez of Cleveland; Ketel Marte of the Diamondbacks; and Vlad Guerrero Jr. of the Blue Jays. Those players appear, in the same order I just listed them, in these screen shots: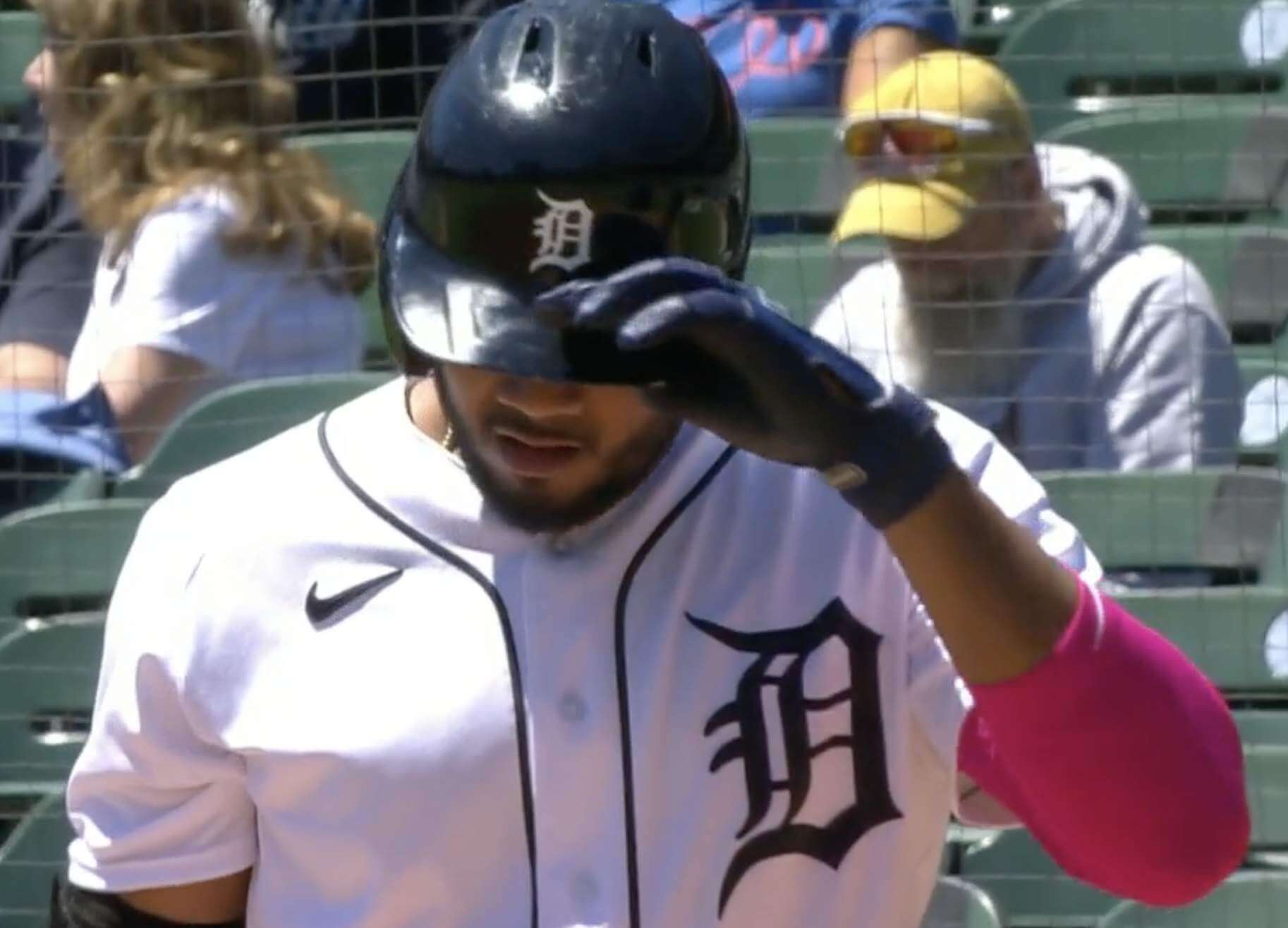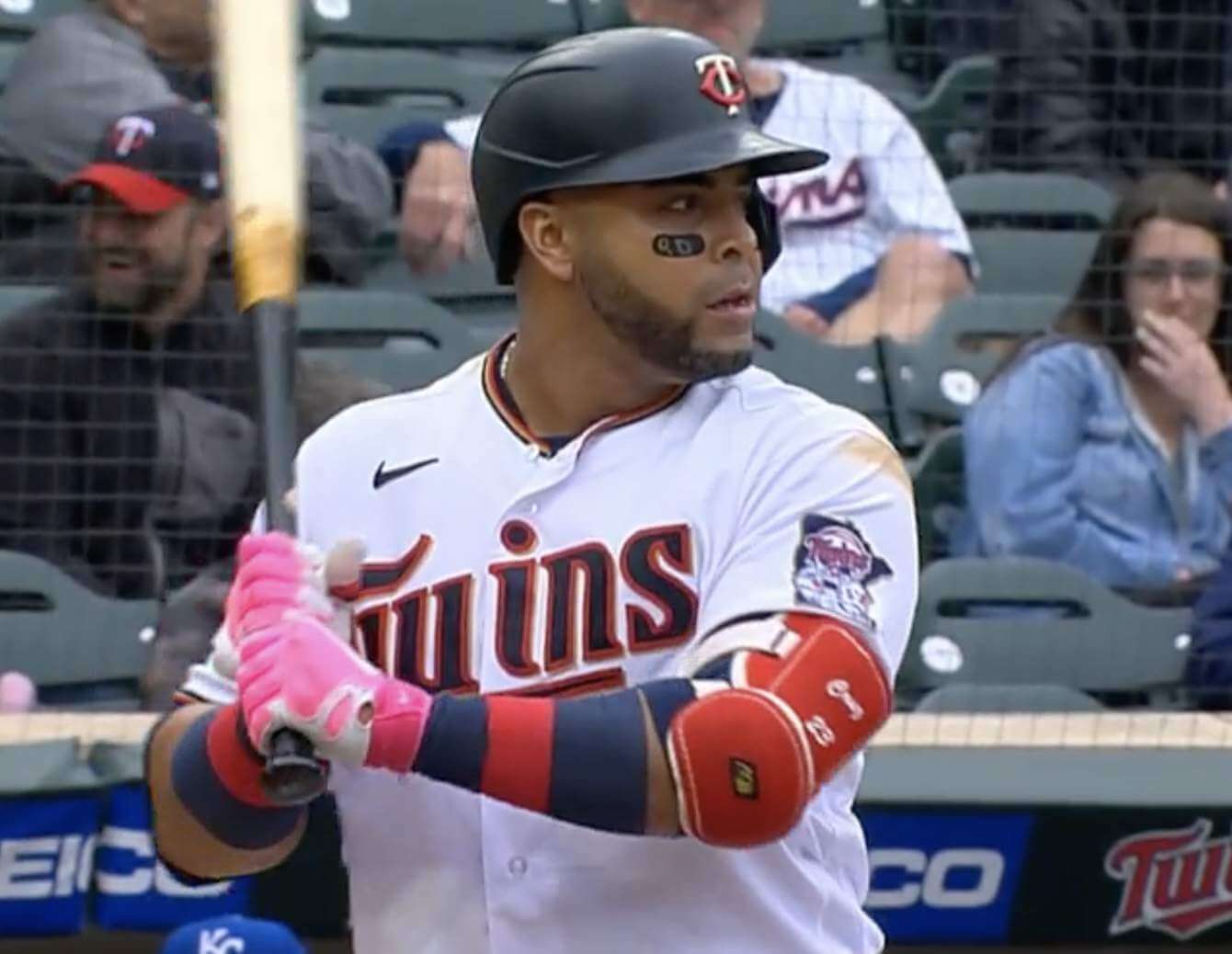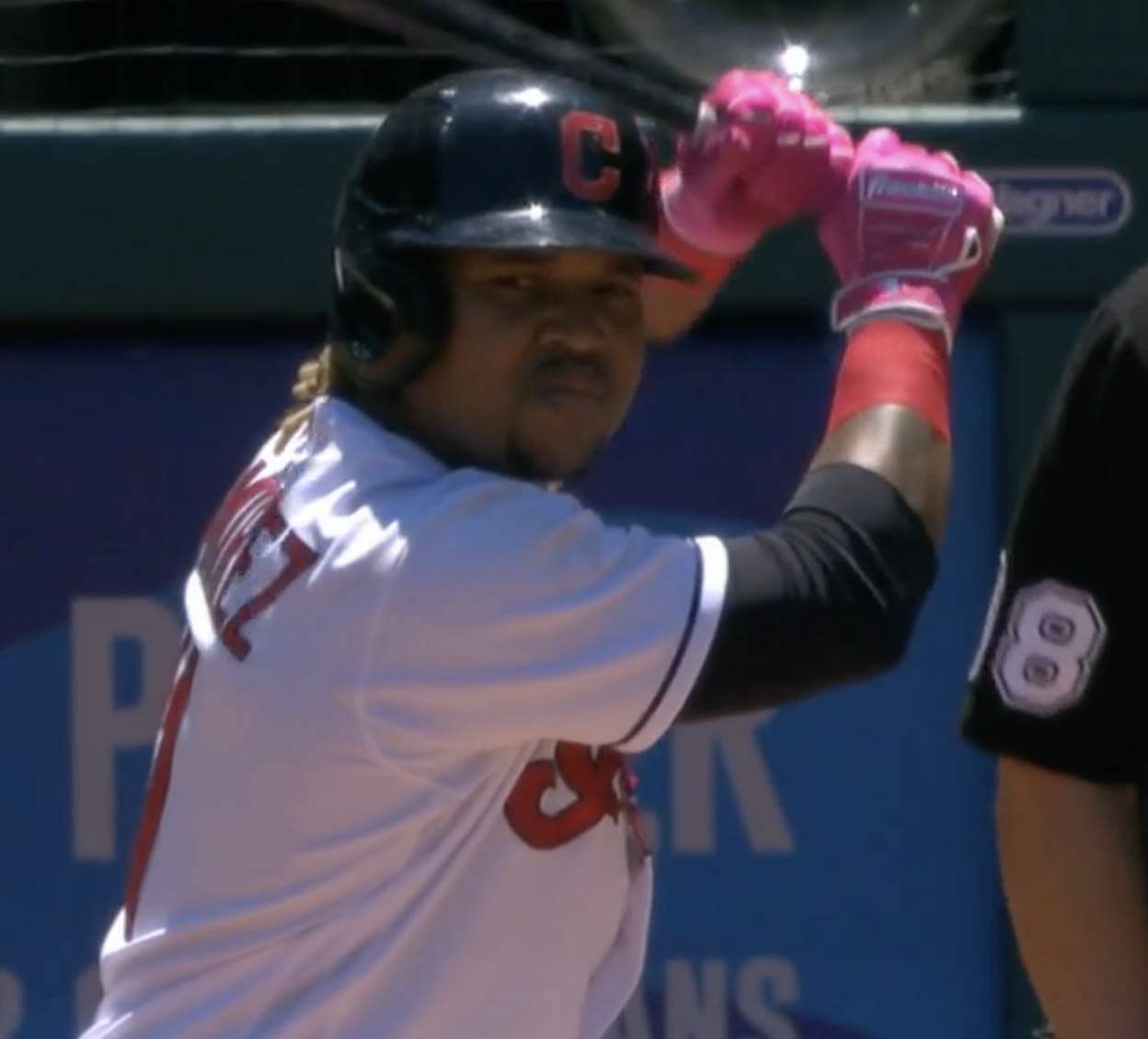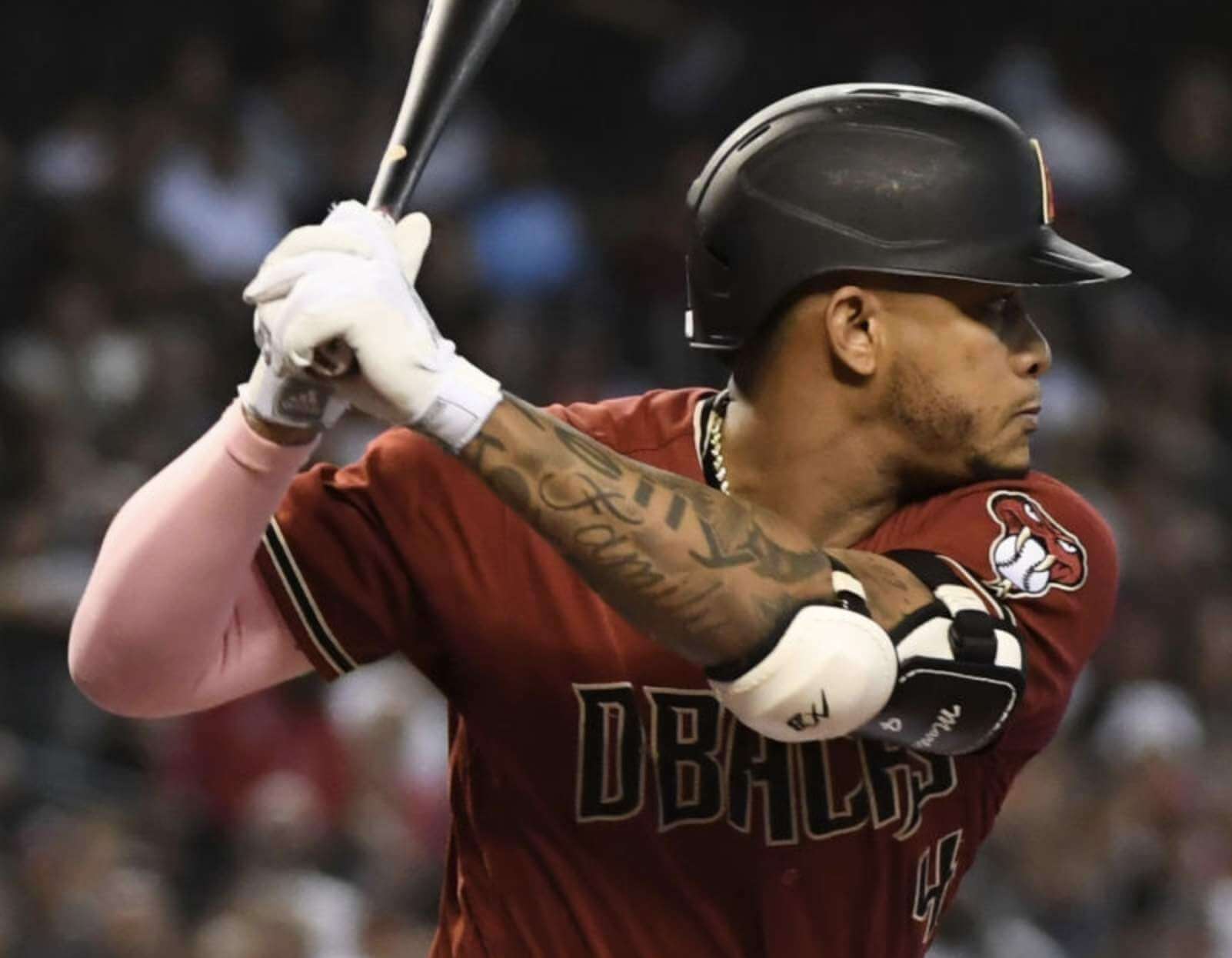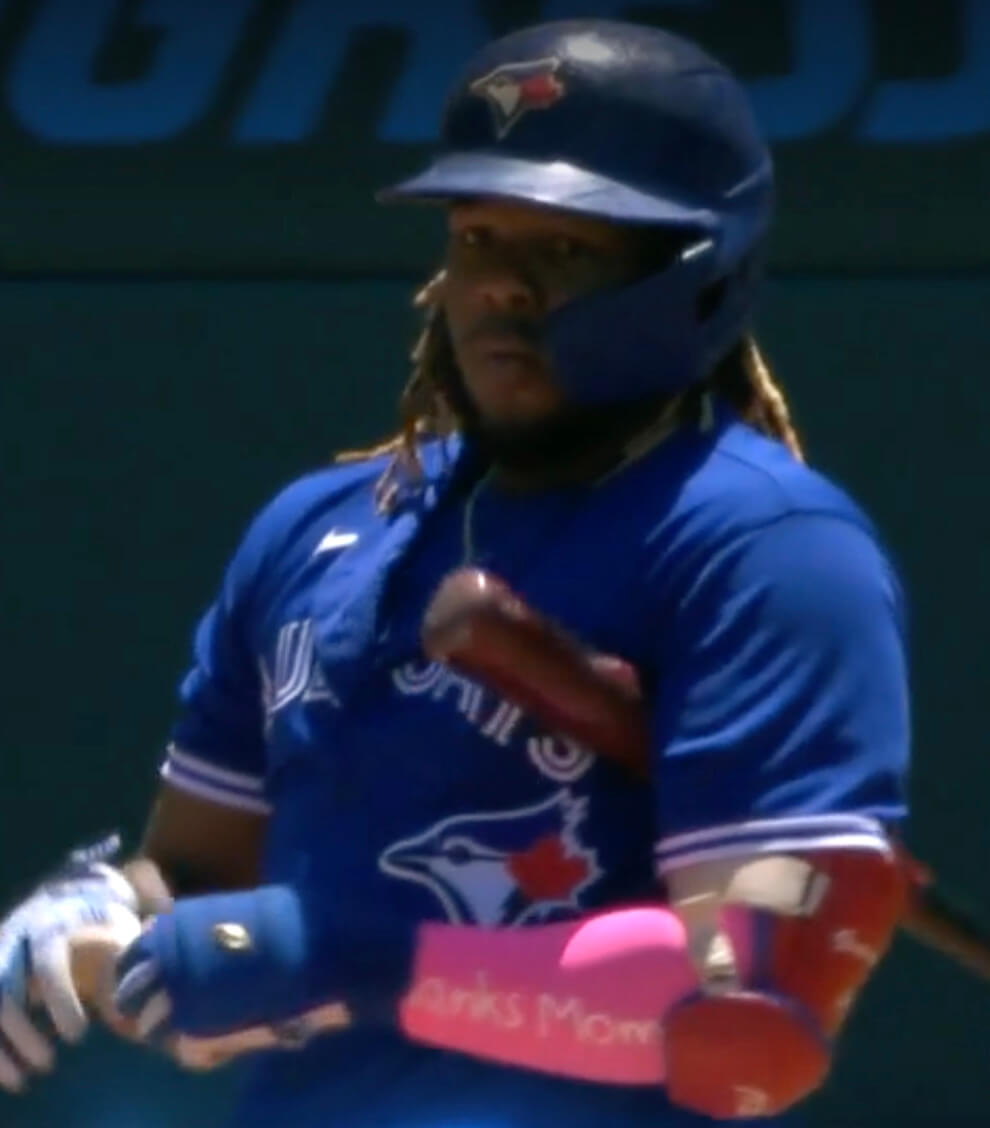 I'm sure there were other players doing this who I missed. Feel free to list them in the comments.
(My thanks to the many contributors who brought these players to my attention.)
• • • • •
• • • • •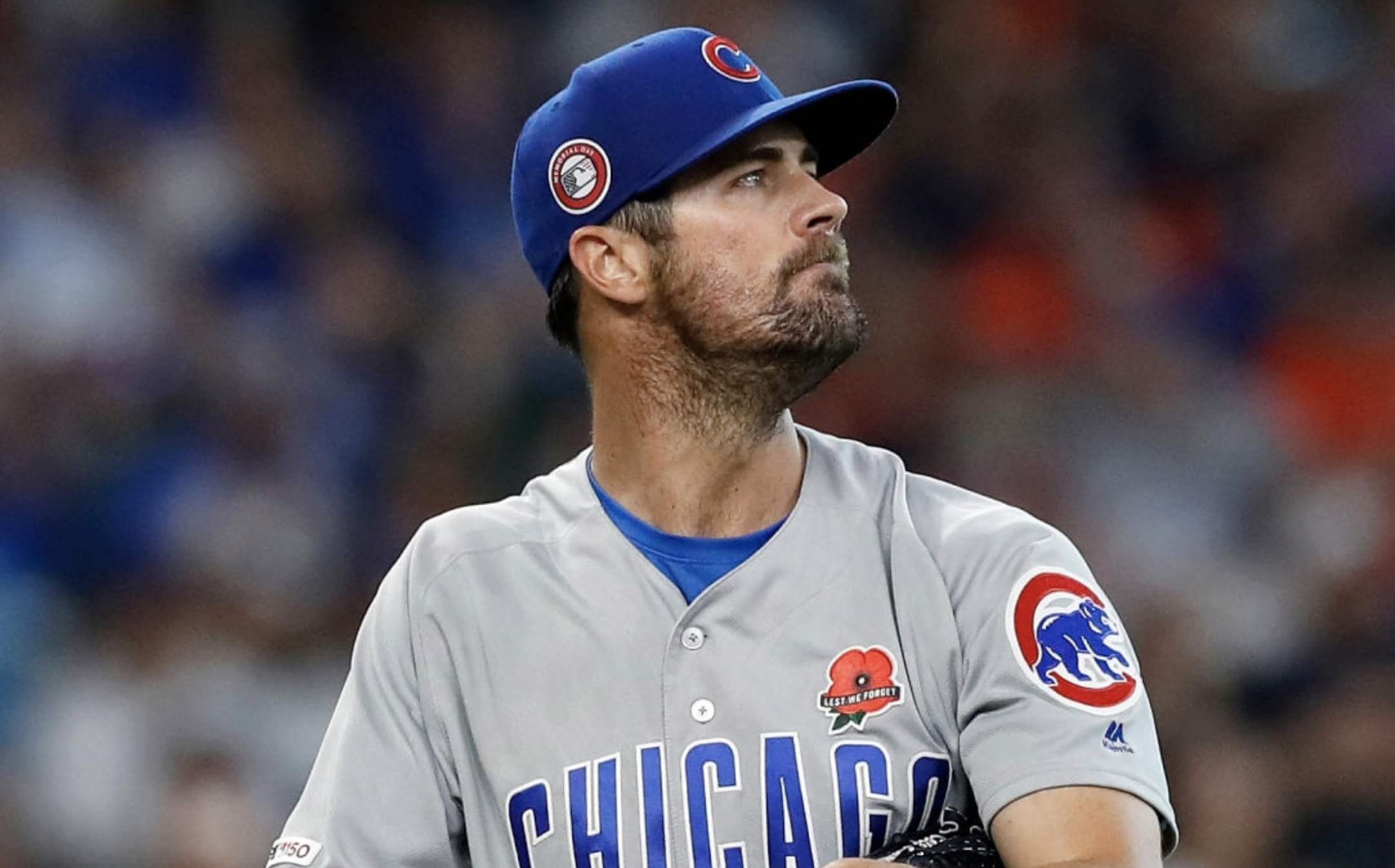 Click to enlarge
And speaking of holidays: Today is Memorial Day — the day we honor the sacrifice made by military members who've died in service to their country. For many years, MLB teams wore camouflage uniforms for this holiday (an inappropriate gesture, since Memorial Day is not a pro-military day but rather a solemn day of mourning), but in 2019 they changed to wearing two patches: a "Lest We Forget" poppy on the jersey and a "Memorial Day" roundel on the cap (see above). Much better.
The NBA and NHL have playoff games today. I am not aware of either of them making any uni-related acknowledgments of the holiday.
If you have the day off, enjoy your free time; if you're working, thanks for keeping the world spinning while the rest of us take a break; and if you're mourning a fallen friend or relative today, please accept my sincere condolences. — Paul