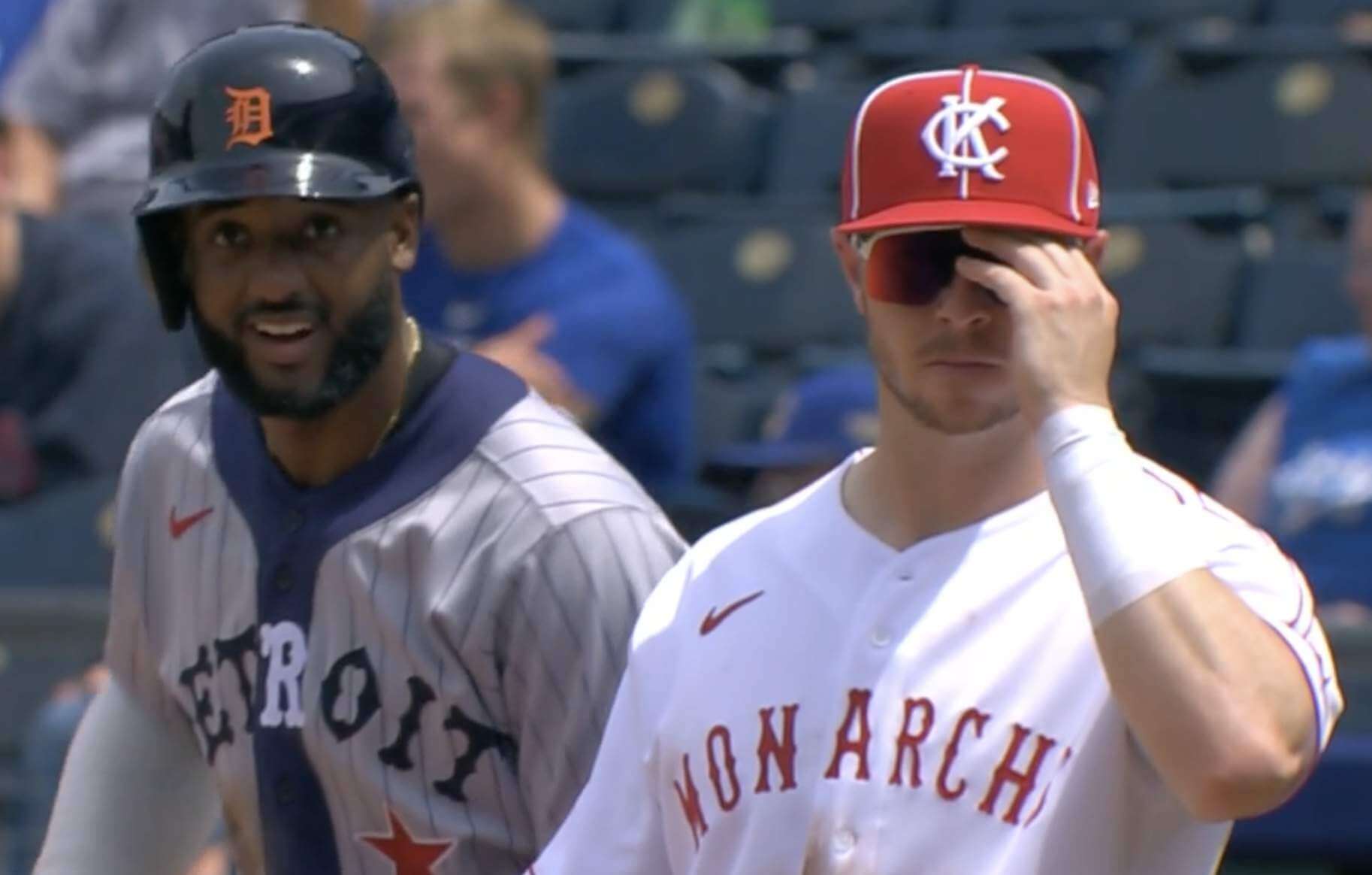 For all images, click to enlarge
The Royals and Tigers played a Negro Leagues throwback game yesterday in Kansas City — the second such game since Nike took over MLB's uniform contract. (The first time was a Royals/Cardinals game last September.) How did they do, aside from putting their annoying maker's mark on the uniforms? Let's take a look.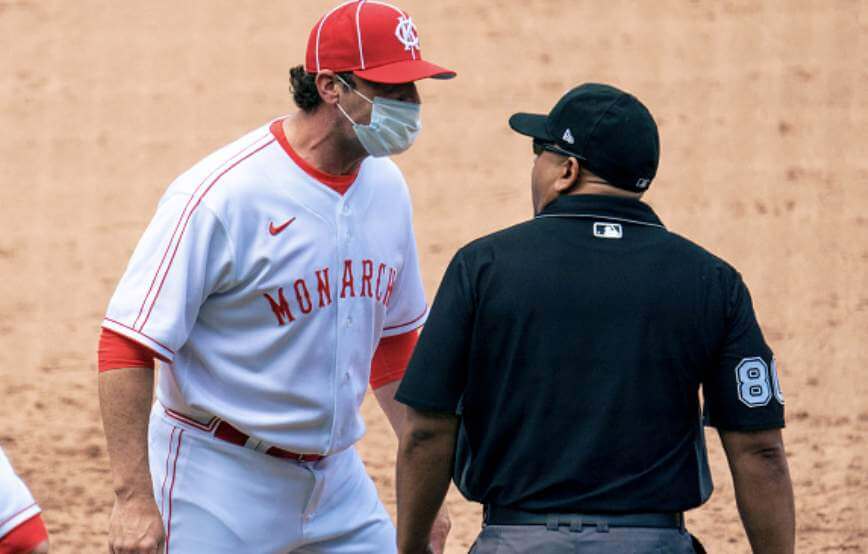 The Royals

The Royals always dress up as the Kansas City Monarchs for these games, but they typically change things up by choosing different years, different uni designs, and so on. They may have run out of design options, however, because yesterday they appeared as the 1949 Monarchs — a design that they also wore twice in 2006.
Here's a look at the original uniform, for comparison: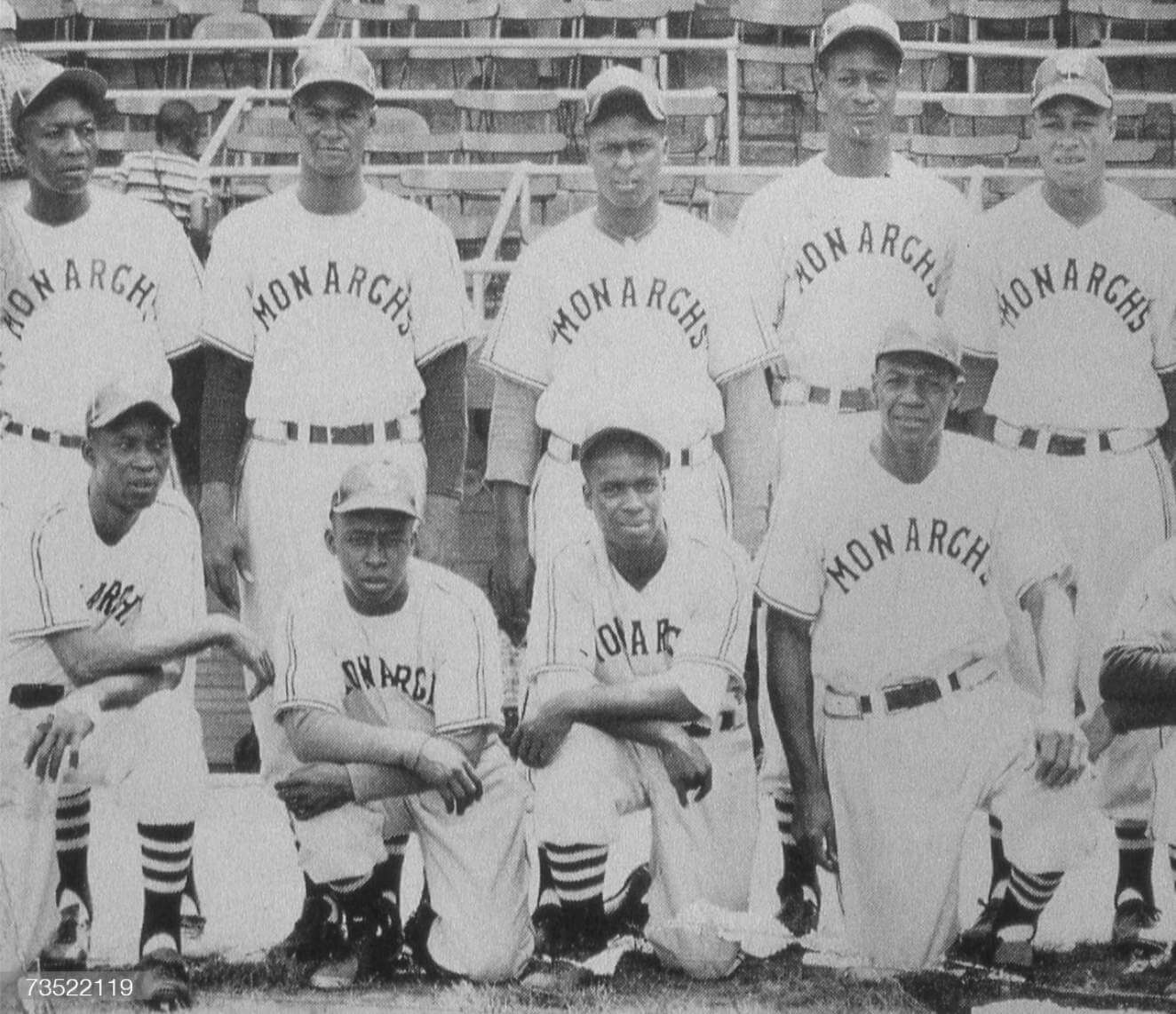 Negro Leagues teams didn't wear batting helmets, so the Royals were free to make up their own. They chose to duplicate the cap piping on a matte helmet with a raised logo, which I thought looked really good: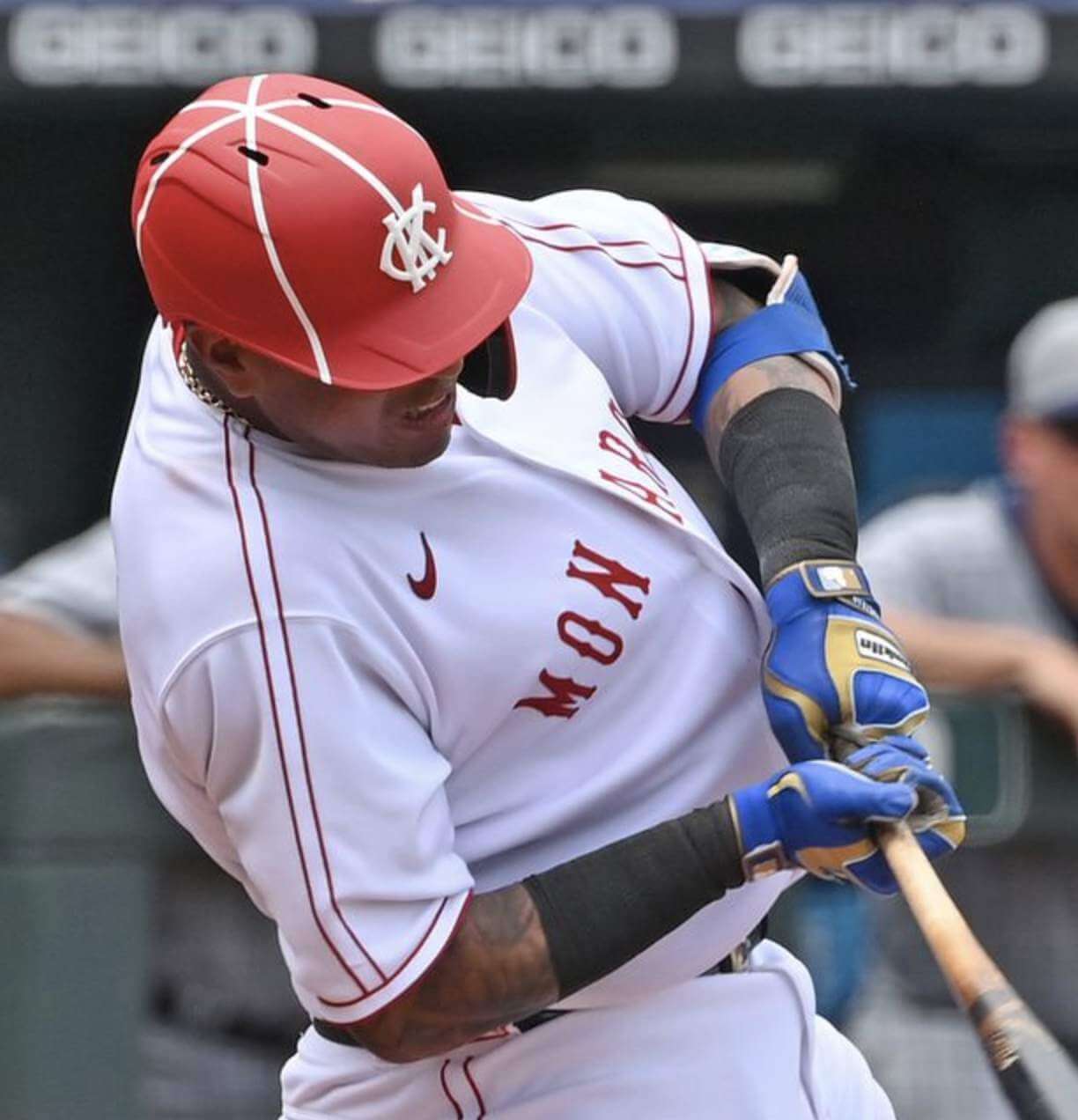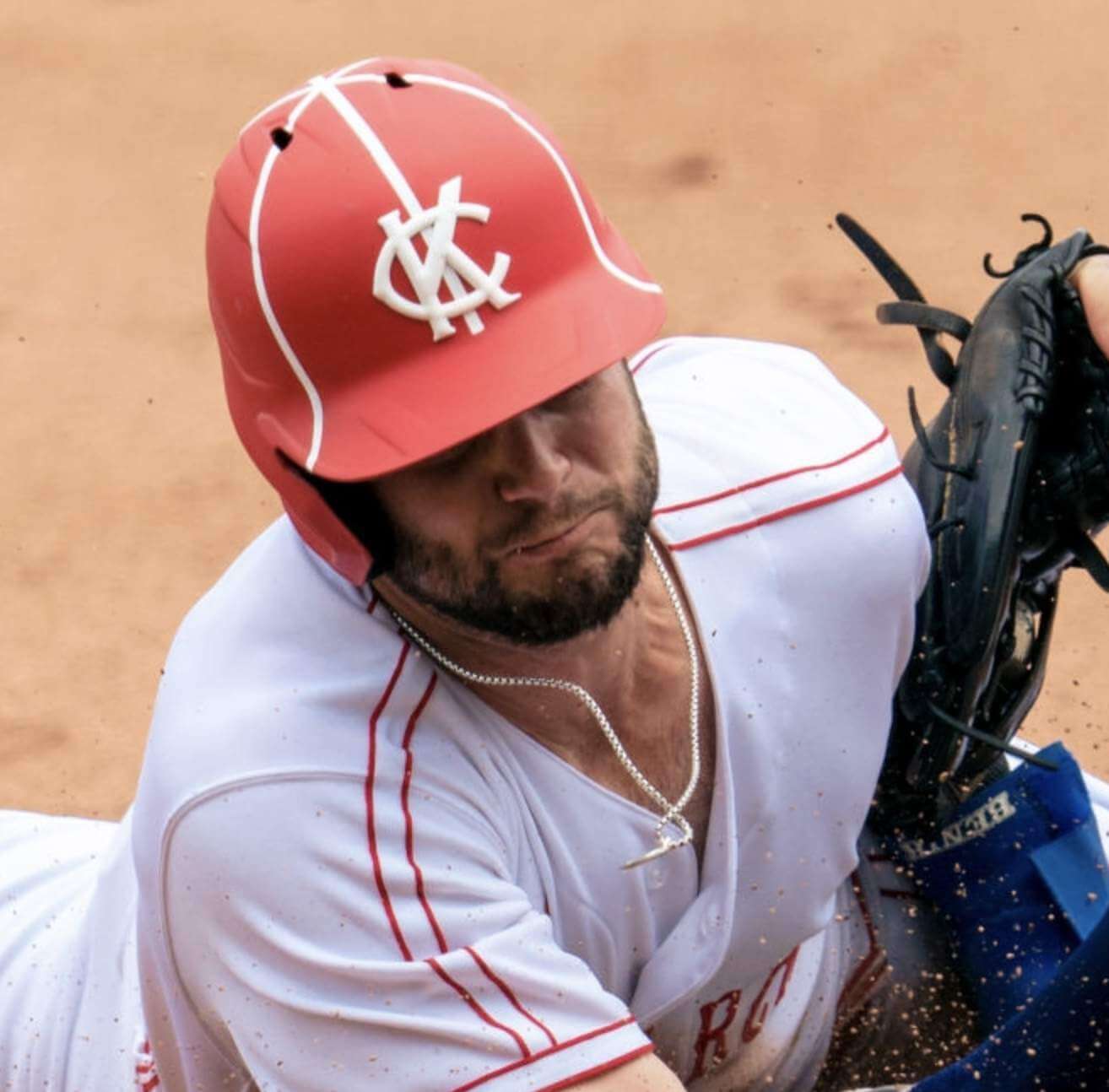 The base coaches got flapless versions of the helmet — but did not get matching masks or gaiters: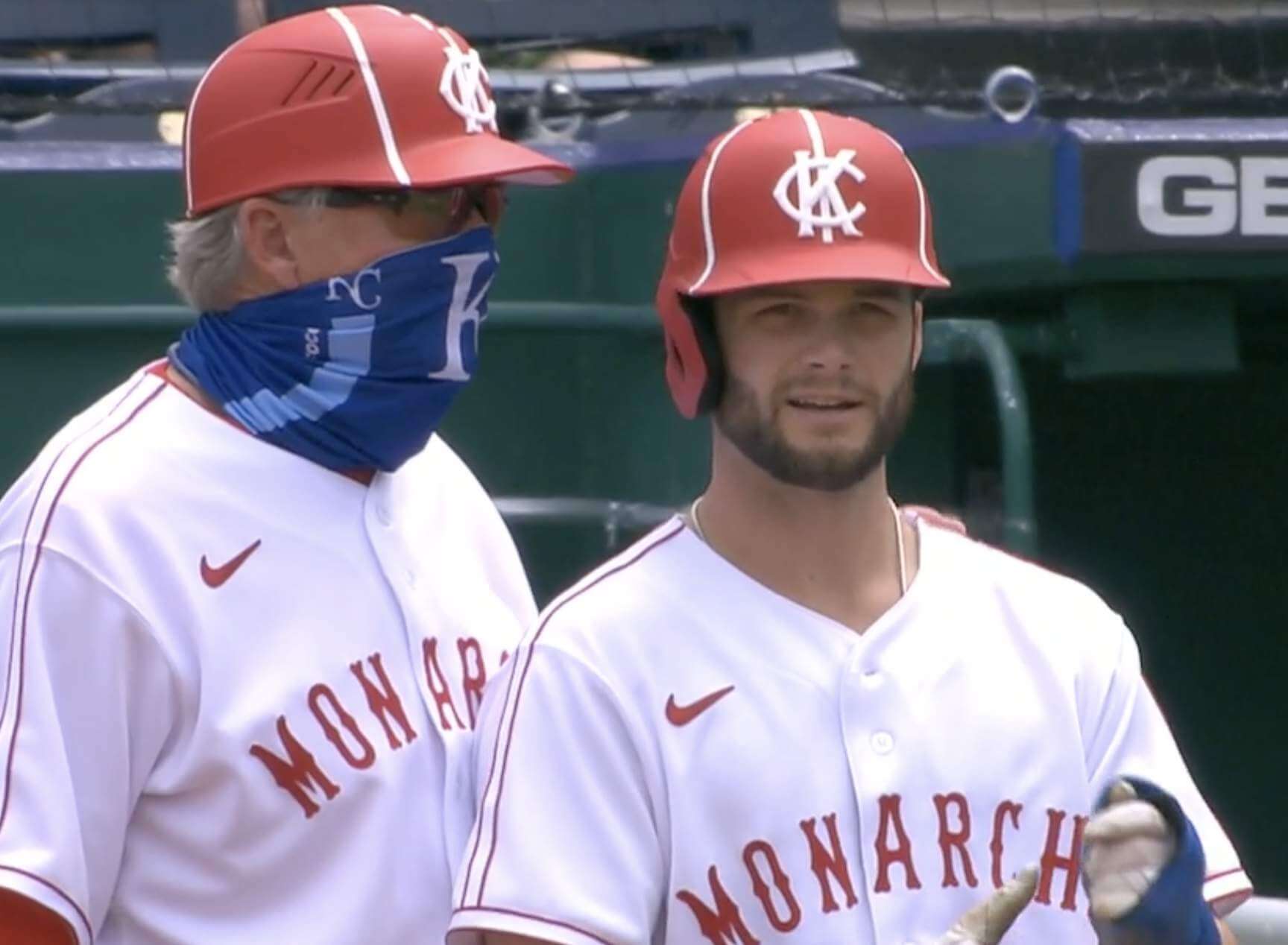 Catcher Salvador Pérez also had a flapless red helmet — but wore his usual blue mask: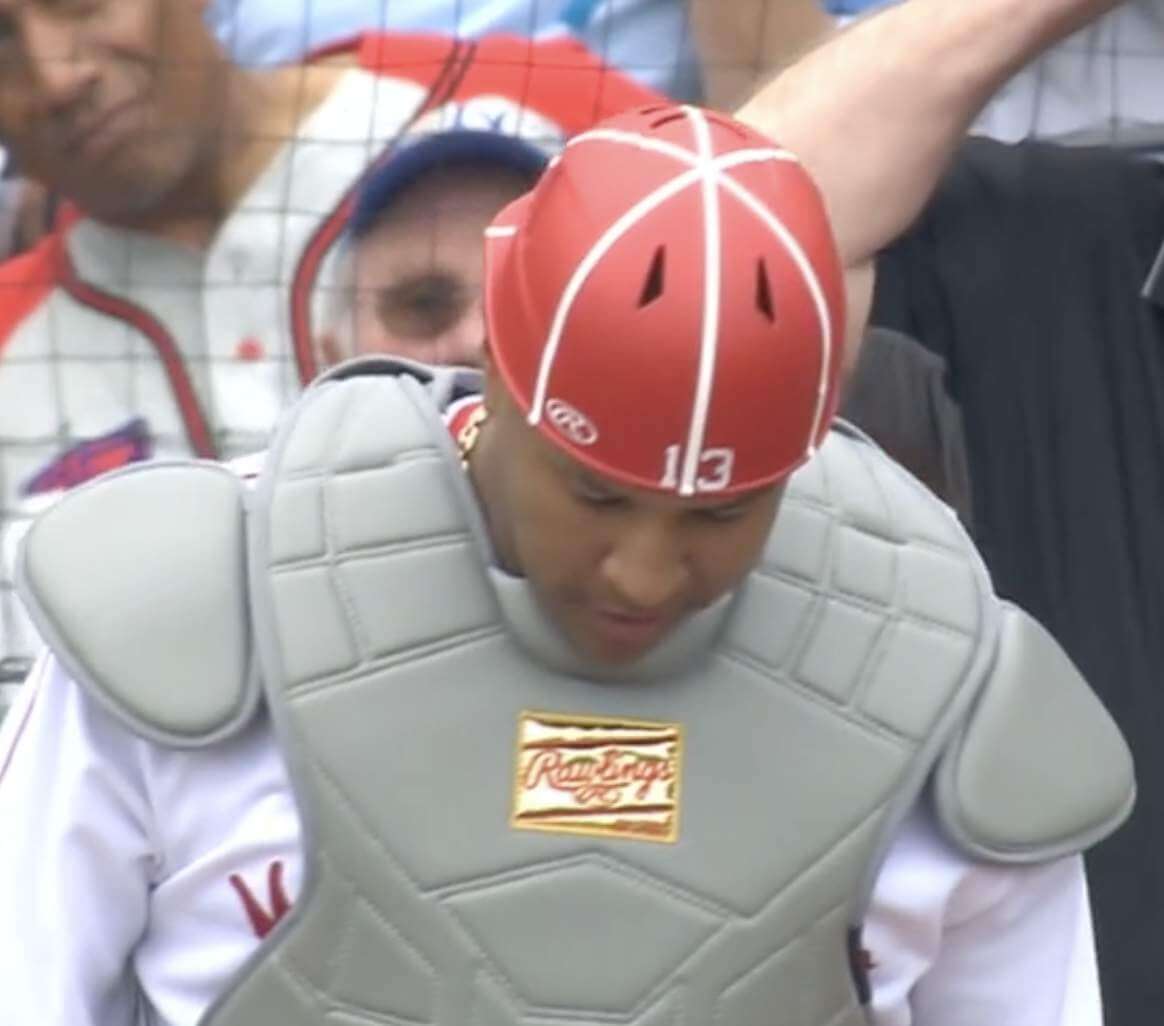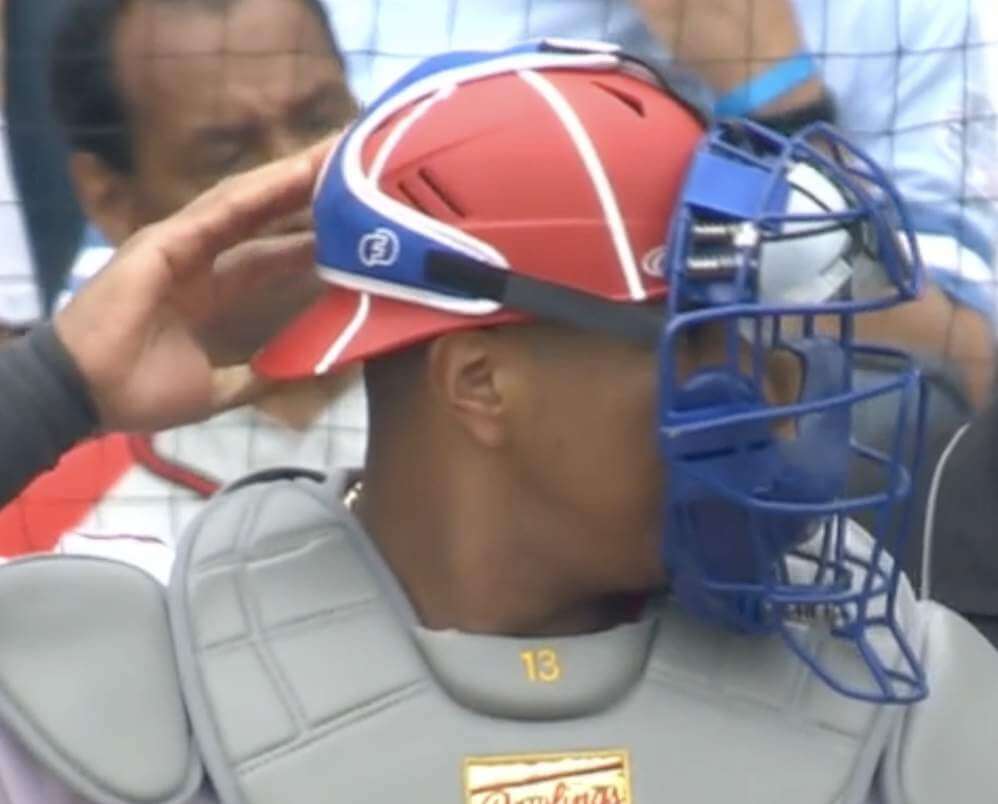 Although the jerseys, pants, and caps all had maker's marks, there was no MLB logo on the back of the jersey or the back belt loop of the pants: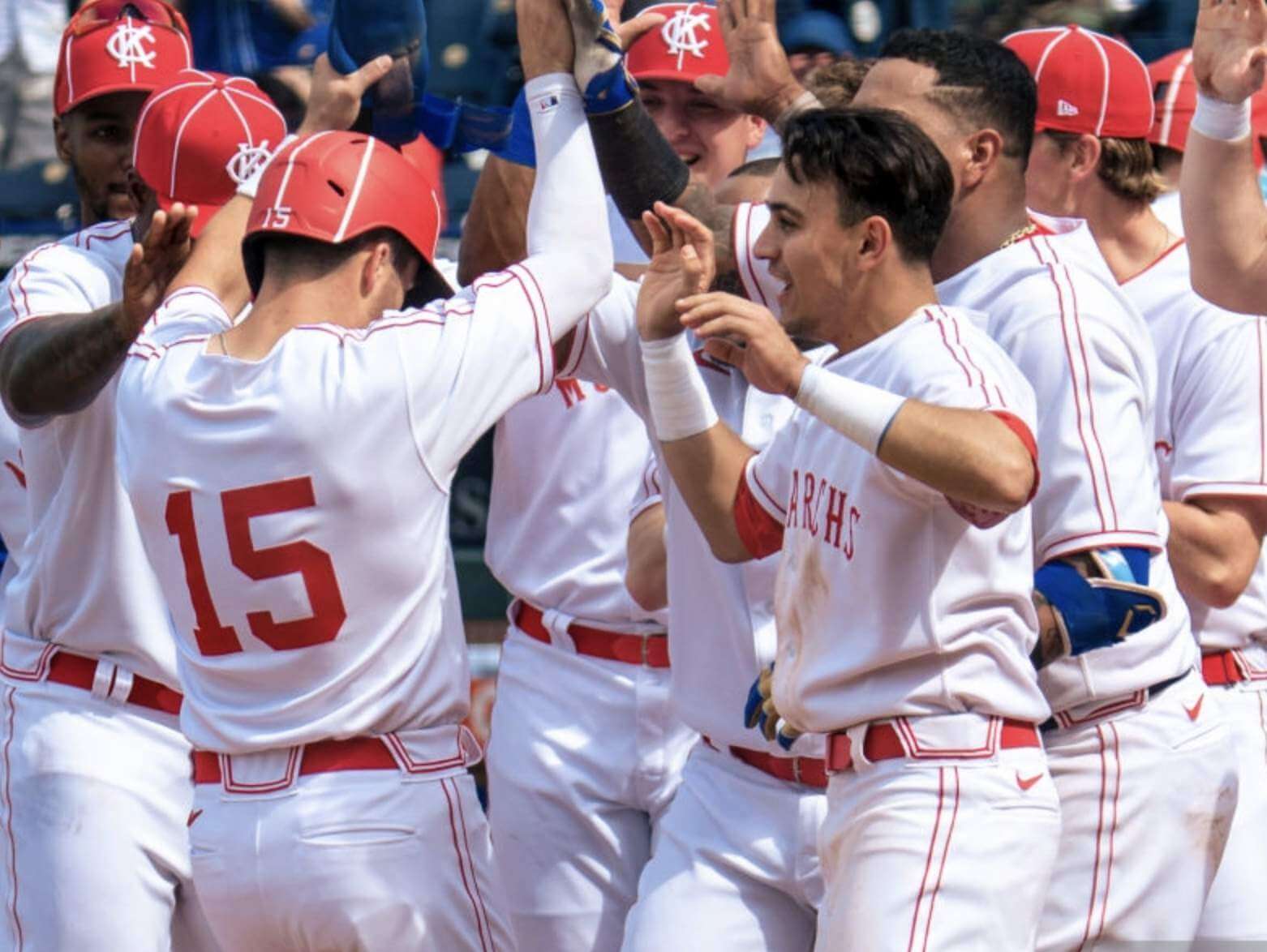 Quite a few KC players went high-cuffed. Most of them wore two-in-ones with a Cardinals-style stripe pattern: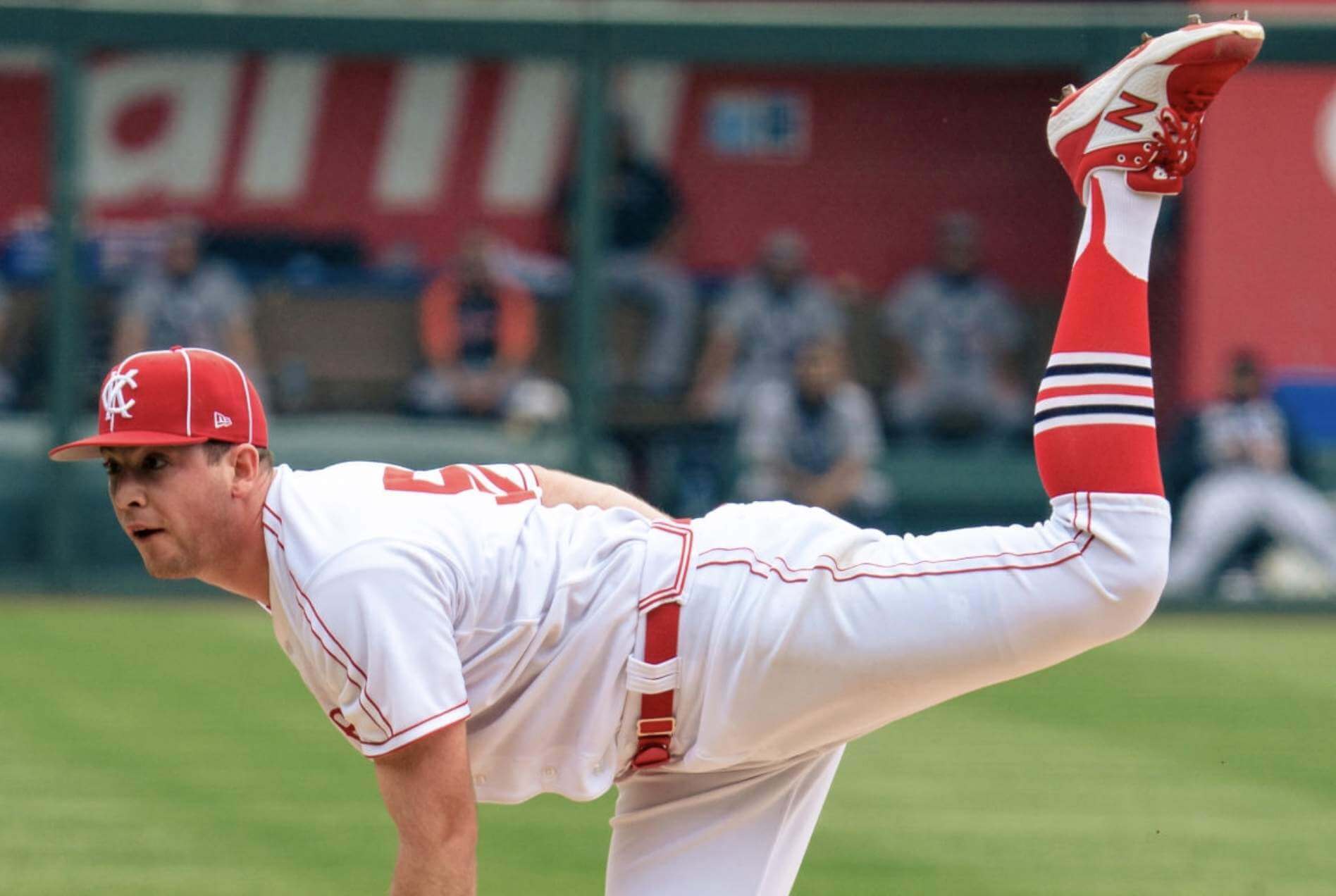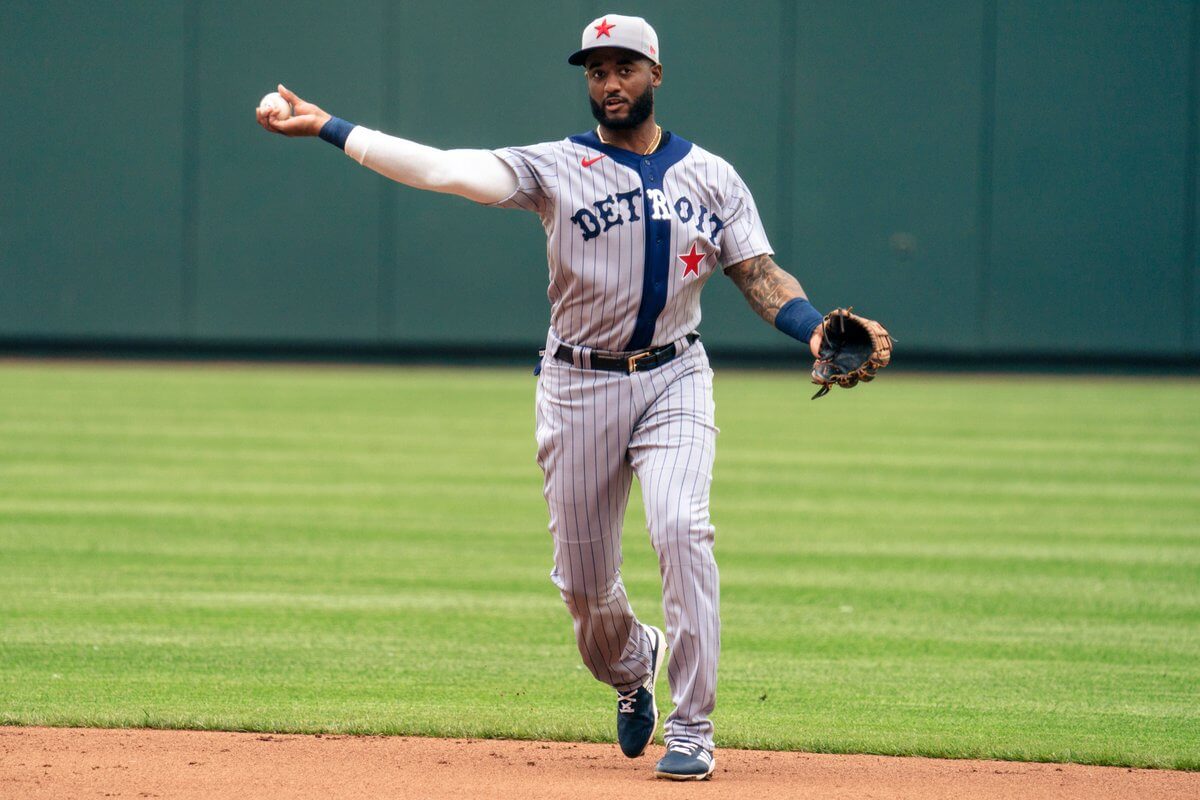 The Tigers

The Tigers dressed up as the 1920 Detroit Stars. According to Bill Henderson's jersey guide, the Tigers have worn the home version of this uniform 17 times since 1995 (most recently in 2019), but I think yesterday may have been the first time they went with a road grey version. This new version also had thicker, more historically accurate lettering.
Alas, no throwback batting helmets for Detroit: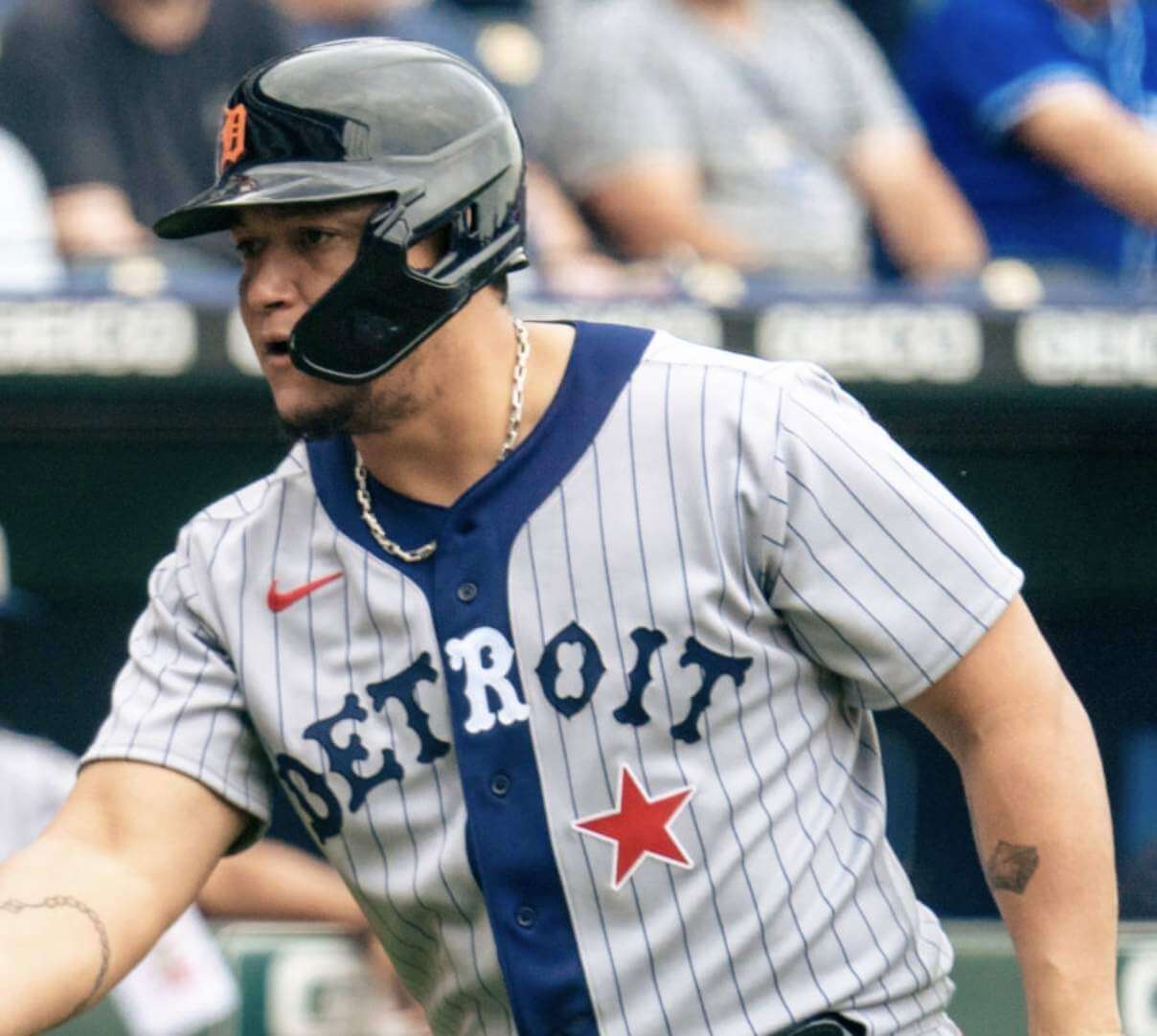 The Tigers' jerseys and pants, like the Royals', did not have the MLB logo on the back. And in a nice touch, the pants had period-appropriate contrasting-colored rear-pocket flaps — with functional buttons!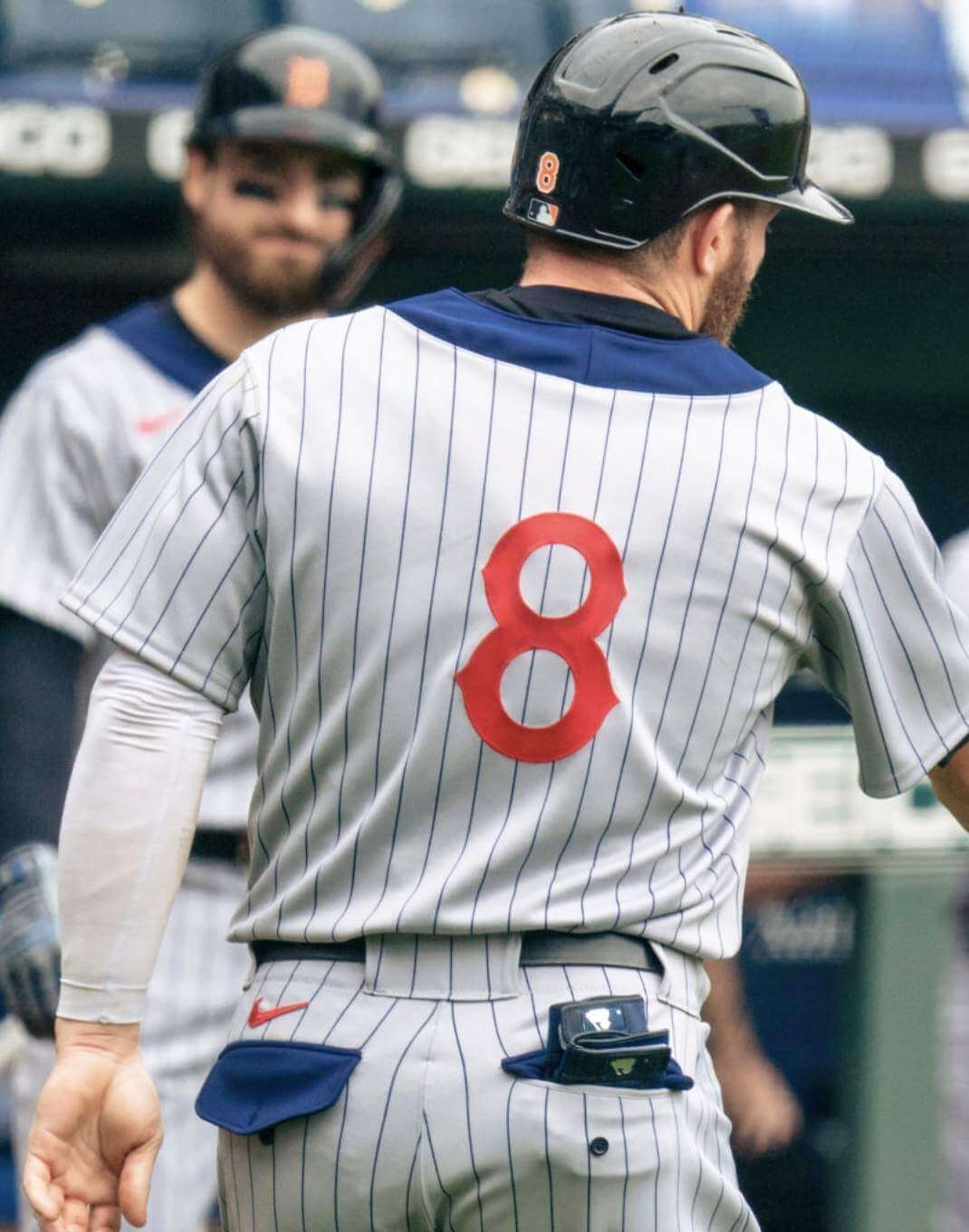 Detroit players who chose to go high-cuffed wore a very nice sock design that paired really well with the rest of the uniform: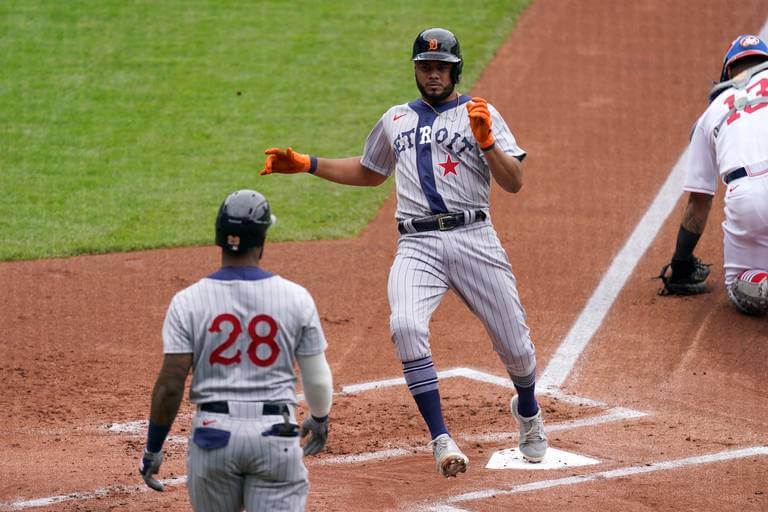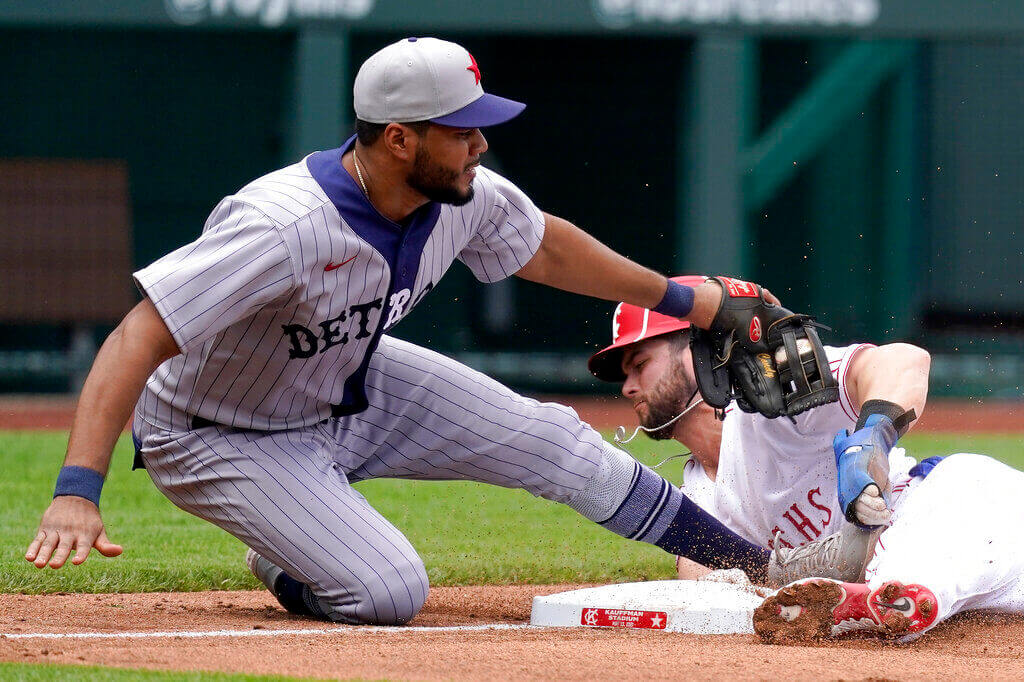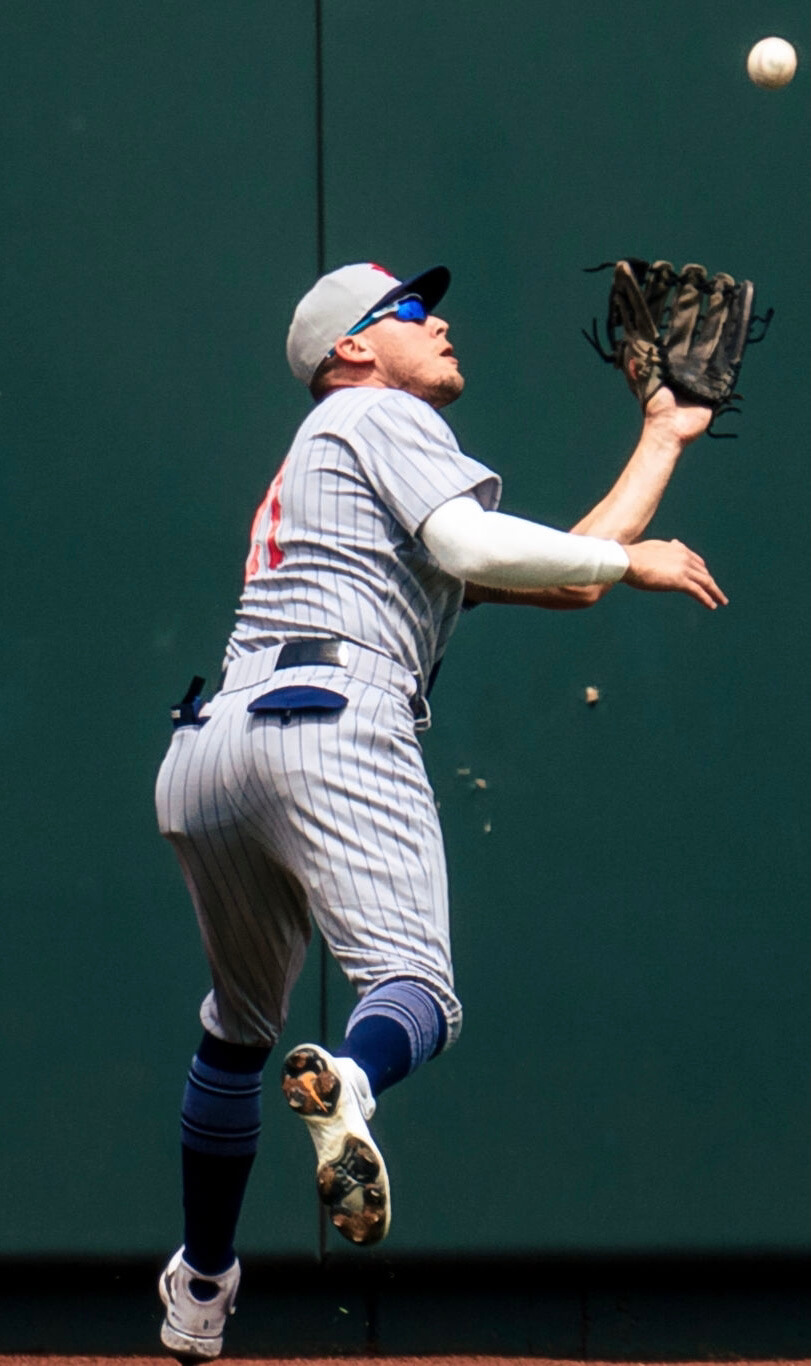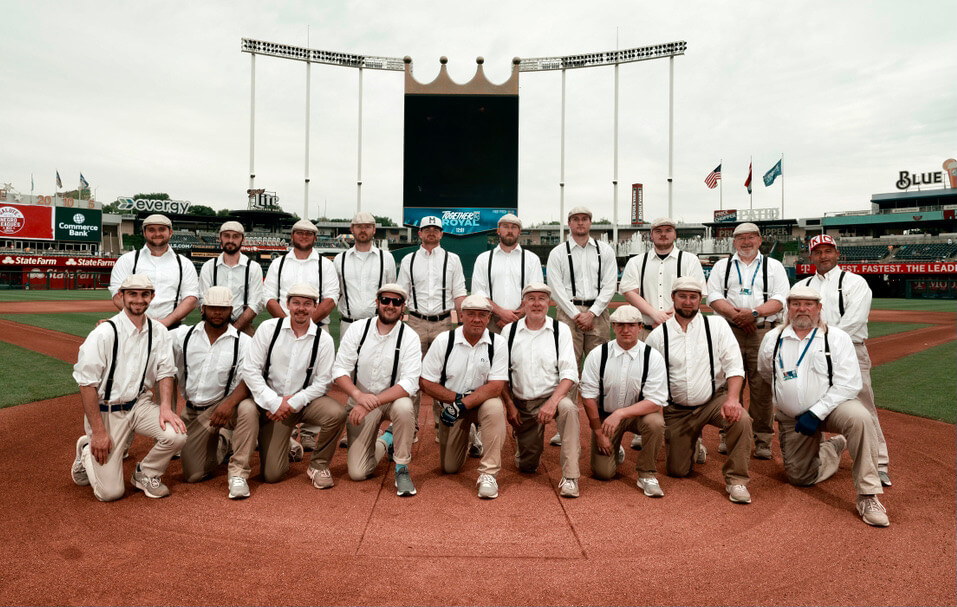 The Extras

As you can see above, the Kauffman Stadium grounds crew went throwback as well. (I think they always do this for the Negro Leagues games.) Unfortunately, I wasn't able to find an "action" photo of them.
In addition, the Royals usually invite fans to dress in their period-appropriate "Sunday best" for these games. Here are some folks who obliged:
#DressedToTheNines indeed!#TogetherRoyal pic.twitter.com/WtOrwOImd6

— Kansas City Royals (@Royals) May 23, 2021
All in all: Not bad, except for the miserable swooshes. You can see more photos here and here, and here's a bit of video so you can see the uniforms in action:
• • • • •
• • • • •
Gray NBA official uniform causing some issues here early in the postseason for Russell Westbrook and the Washington Wizards against Philadelphia.@UniWatch pic.twitter.com/wEKTOWlwjZ

— Wes Brown (@W_Brown21) May 23, 2021
Oops: The Wizards' grey uniforms, aside from looking awful, are the same color as the referees' jerseys. That apparently explains why Wiz point guard Russell Westbrook mistakenly passed the ball to a ref during yesterday's playoff game against the 76ers (who were wearing their black City alternates, making this an unusually bad-looking uni matchup).
(Thanks to Wes Brown and Gordon Blau for this one.)
• • • • •
• • • • •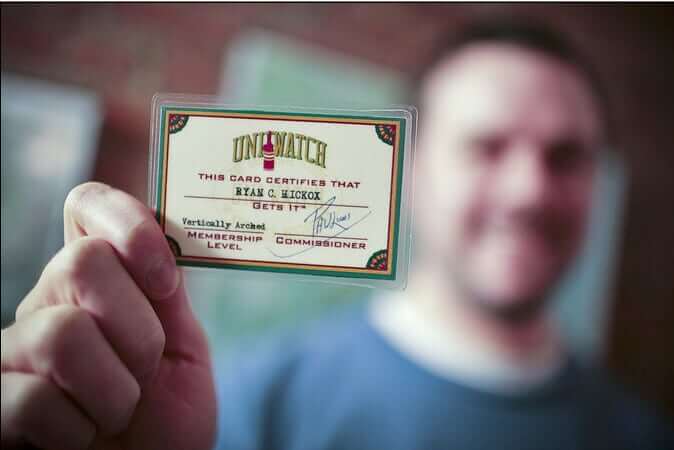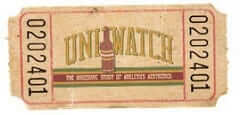 ITEM! New membership raffle: Reader Cesar Duran recently donated funds for a membership, so we're going to raffle that off today.
This will be a one-day raffle. No entry restrictions. To enter, send an email to the raffle in-box by 8pm Eastern tonight. I'll announce the winner tomorrow. Good luck!
• • • • •
• • • • •
The Ticker
By Jamie Rathjen

Baseball News: Part of Dodgers P Phil Bickford's jersey number was coming off yesterday (from Mandy Lopez). … Here's an old photo of Dodgers manager Tommy Lasorda wearing a jacket with his last name misspelled. An eagle-eyed commenter in this Uni Watch entry from 2010 tells us that occurred June 15 of that year (from Chris Glover).

Hockey News: The Jets usually do whiteouts for playoff games, but Canadian teams still can't have fans in attendance, so the team recreated the whiteout effect with towels or seat covers (from Wade Heidt).


Soccer News: The only Premier League club to both reveal and wear a new shirt for the first time yesterday was Leicester City. It marks the first time since the current owners took over in 2010 that the shirt's front ad isn't for the company they also own (also from Kary Klismet). … Manchester City turned their ads gold to celebrate winning the Premier League. … Germany's RB Leipzig also revealed and wore a new second shirt (also from Kary Klismet). … Tottenham Hotspur released their new first shirt this morning. … In Italy, Sampdoria wore a sleeve patch for the 30th anniversary of their 1991 Serie A win. … The UEFA Women's Champions League is to be structured more like its male counterpart next season, so it got an updated logo. The article also refers to said male counterpart as the UEFA Men's Champions League, which is an interesting development. … Tottenham Hotspur winger Gareth Bale and Manchester City right-back Lucy Bronze teased an initiative yesterday with variations of the phrase "hope beats hate" and videos of them putting on black shirts seen from the rear. It's for Hope United, a campaign by the broadcaster BT against abuse of players online. … One more from Kary Klismet: Vélez CF, in the Spanish men's fourth tier, held a contest for a mascot, with the winner an owl.

Grab Bag: Another Australian Football League Indigenous design, for Brisbane, uses the color scheme and logo of one of Brisbane's predecessors, Fitzroy, while adding a second white version. Designer Chris Johnson, who played for both teams, called it "the first ever Fitzroy Indigenous guernsey."