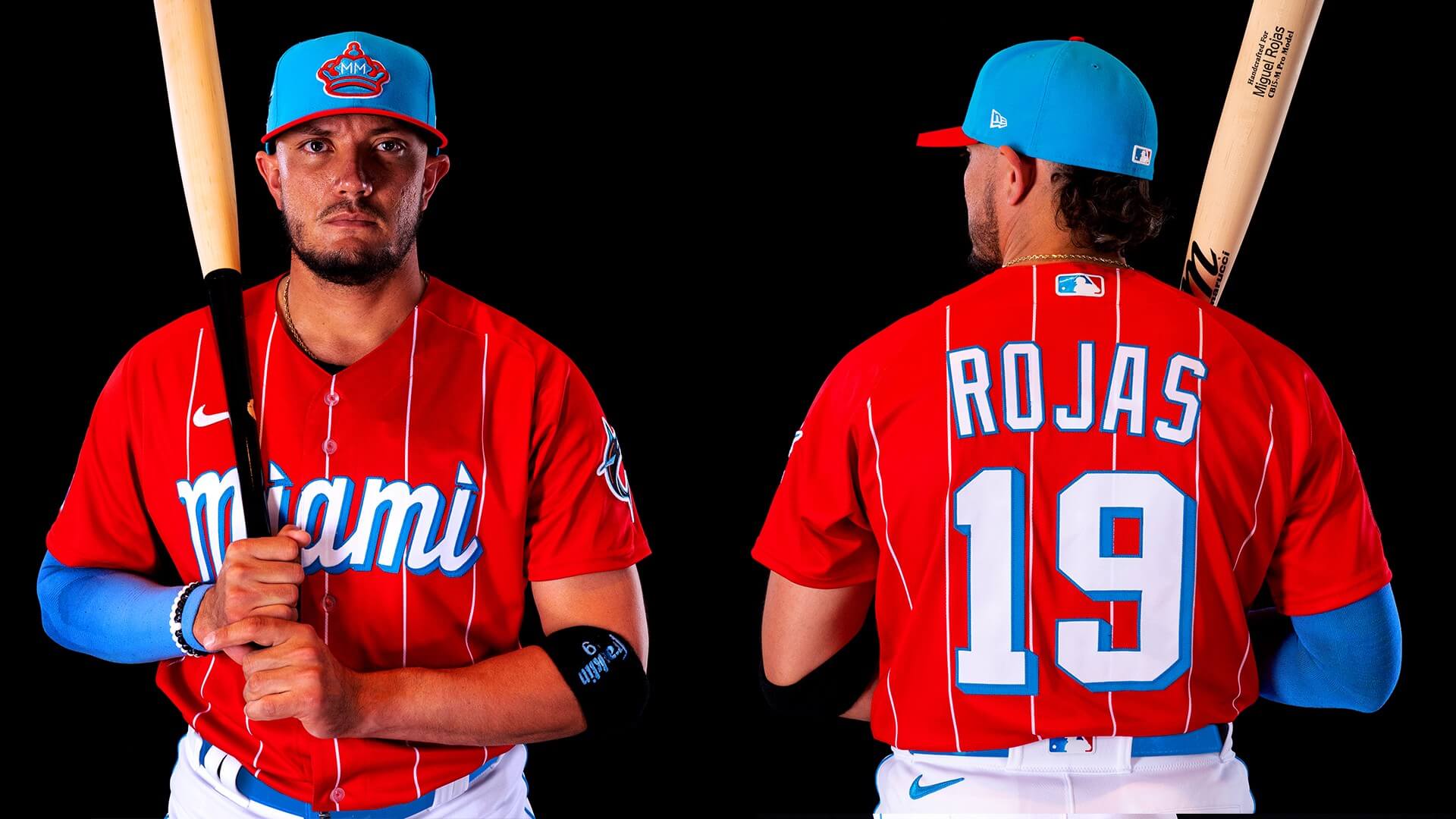 Click to enlarge
We've known for well over a month now that the Marlins' new "City Connect" alternate uni would be making its own-field debut this Friday, May 21, but we didn't know when they'd be unveiling the design. We finally got to see it yesterday, as the team unveiled the new uni.
As Nike "storytelling" uniforms go, this is a good one, because they're actually telling a baseball story. The uniform is a tribute to the Havana Sugar Kings, a Triple-A Reds affiliate that played in Cuba from 1946 through 1960. Miami, of course, has a large Cuban population, many members of which still fondly recall the Sugar Kings.
The design is not a straight Sugar Kings throwback (if you want that, Ebbets Field Flannels has you covered for home and road versions) but is inspired by the feel of the Sugar Kings' old look. For example, the Sugar Kings' 1959 home uni featured a sleeve patch depicting a sack of sugar with a crown:
The Marlins will have a similar sleeve patch on their new alternate uniform, and the crown is also serving as their new cap logo: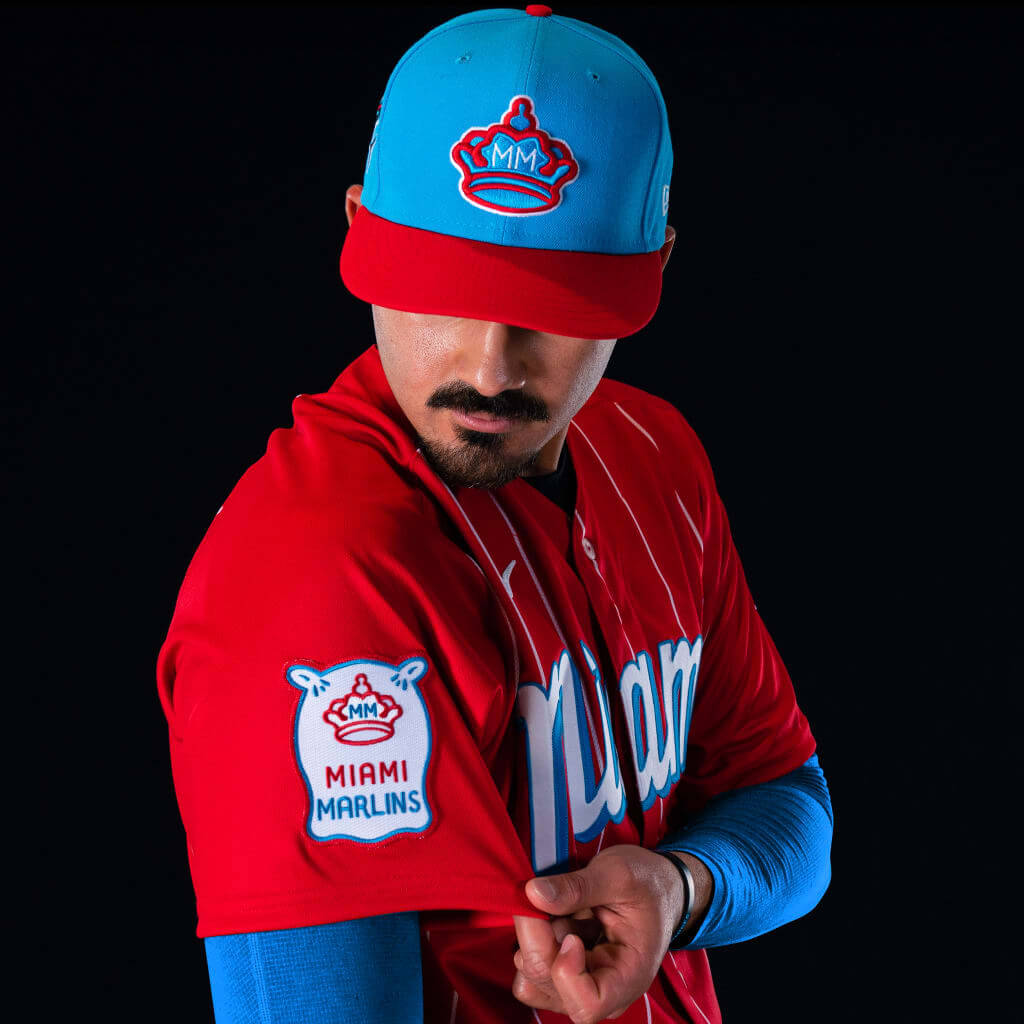 All of the accessories — base-layer shirt, belt, and socks — will be blue, just like the cap:

I like this a lot. A few thoughts:
• The Marlins have changed their identity so often and so radically over the years that they of all teams can get away with wearing something that doesn't resemble their usual look. It's not like anyone's wedded to their current visual identity, right? So they're a much better team for this type of experimentation than the Red Sox were.
• It would've been sooooooo easy for them to do the Miami Vice thing, or to find some other excuse to do pink and blue. Kudos to all involved for not going that lazy route.
• On the other hand, the Sugar Kings tie-in is such a perfect fit for the Marlins that you wonder why they didn't do it sooner. Like, it shouldn't have taken a uniform deal with Nike to come up with this.
• Speaking of which: Imagine how great Nike's alternate uniform program could be if they stuck to telling baseball stories (or basketball for the NBA, or football for the NFL, and so on) instead of doing the tourism-bureau thing where they tie themselves into knots coming up with tortured non-sports rationales for bad designs. More of this approach, please.
The Marlins will wear this uniform for all three games of this weekend's series against the Mets, and then later this season for five more weekend series. You can see all the dates here, and there's additional info here and here.
Next up: The White Sox's new Nikefied alternate uni is due to make its on-field debut on June 5, so we'll presumably see the unveiling either just before or just after Memorial Day. Stay tuned.
• • • • •
• • • • •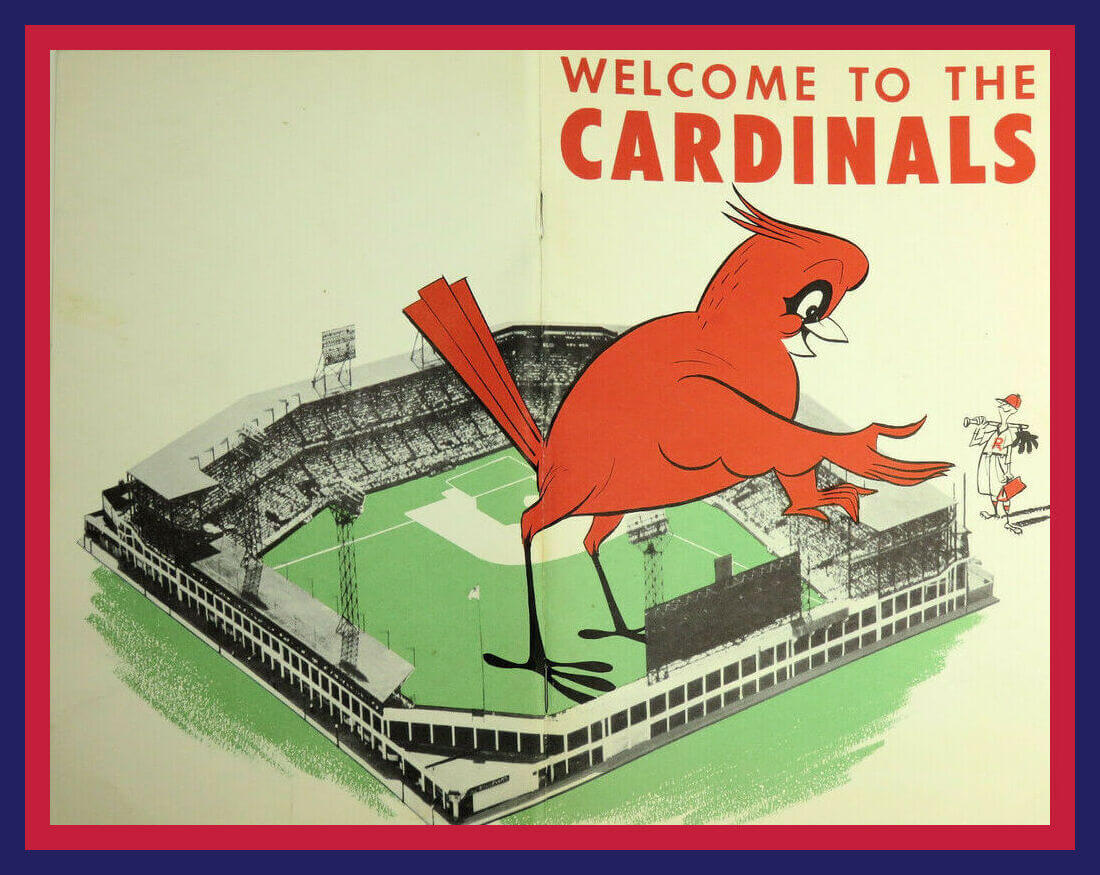 Click to enlarge
Collector's Corner
By Brinke Guthrie
"Welcome to the Big Leagues, young fella!" Check out this 1950s "orientation" booklet from the St. Louis Cardinals. The seller says:
This pamphlet was produced by the St. Louis Cardinals in the early 1950s. A copy was given to all new members of their major and minor league teams, but it is probably geared to the young ballplayer who is just being brought into the farm system. The pamphlet provides information about the ownership, history of the team, members of staff, key personnel, facilities, all-time stars of the team, etc. Lots of great fun information and trivia about the Cardinals.

It looks like the booklet was published in 1954, shortly after the team was purchased by Anheuser-Busch.

The cover has an image of Sportsman's Park, which became the first Busch Stadium.
Hmmmm. Did other teams publish similar orientation guides?
Now for the rest of this week's lineup:
• This is a 12″ tall Bobby Orr action figure. Not sure why Hasbro made this in 1993, more than a decade after Orr's retirement. And did Orr really look at the pre-production prototype and say, "Yep, nailed it! Looks like me!"
• Notice the details of the artwork on this Johnny Bench "Batter Up" swing trainer thing. This is from 1977, but Bench is shown wearing a late 1960s or early-'70s uni, the C-Reds logo is blanked out, and he's wearing red Adidas with white trim, which the team prohibited.
• Nice artwork on the cover of this 1963 Post Cereal CFL football album, and you get 81 cards with it!
• The Master — that's Dave Boss, of course — did a 1965 Cleveland Browns painting complete with the ill-fated "CB" logo.
• Herschel Walker of the Dallas Cowboys (before the trade that fleeced the Vikings) was the cover star of this 1987 J.C. Penney NFL catalog.
• Here's a nice-looking 1950s glass with the New York (baseball) Giants logo.
• You just can't beat the retro style of these old Chicago Cubs programs with the Otis Shepard artwork, like this this one from a 1971 game against the St. Louis Cardinals.
• This set of three San Francisco 49ers bumper stickers includes their local radio stations at the time, KCBS and KSFO.
• The wives of Green Bay Packers players provided recipes for this 1971 cookbook. How many different brat recipes do you think are in there?
• Pizza chain Four Star Pizza sponsored this 1986 Pittsburgh Pirates bumper sticker: "The New Bucs. We Play Hardball."
• And finally, in honor of yesterday's Purple Amnesty Day, this 1960s Minnesota Vikings bobblehead!
• • • • •
• • • • •
The Ticker
By Alex Hider

Baseball News: Former Milwaukee Braves P Lew Burdette was a righty. But — in addition to having his first name spelled wrong — his 1959 Topps card features him posing as a lefty. According to legend, Burdette wore Warren Spahn's glove for the photo (from Peter Wunsch). … This Athletic piece (hard paywall) about MLB caps incorrectly states that the Orioles currently wear four cap designs, mistakenly noting they wear an all-black cap. In fact, they only regularly wear three caps — a black cap with an orange bill, a cap with a white front panel and the apostrophe catastrophe cap (from Andrew Cosentino). … The Evansville Otters of the independent Frontier League have unveiled their new uniforms (from @MiLBPromos). … Staying in the minors, the Fredericksburg Nationals are wearing "Harambe" jerseys later this month. They honor the gorilla killed at the Cincinnati Zoo in 2016 on what would be his 22nd birthday (also from @MiLBPromos). … The Brooklyn Cyclones, the Mets' High-A affiliate, will wear gold-trimmed uniforms today (from Benjamin Engle). … In honor of yesterday's Purp Walk, Al Gruwell noted that Burlington High School in Iowa has two different shades of purple on its softball uniforms. … Oconomowoc, Wis. — the town whose name must surely set the record for most non-consecutive uses of the letter "o" — is building a baseball stadium for a new American Association club. While the stadium isn't even completed yet, they're so eager to sell the naming rights that renderings of the stadium include signage that reads, "Naming Rights Ballpark" (from Mike Nessen). … Speaking of naming rights, the minor league ballpark in Gastonia, N.C., has a new name (from Timmy Donahue). … Greg Schwanbeck is having his astronomy students make baseball cards for famous astronomers, spacecraft, or celestial objects. Sounds like a fun project!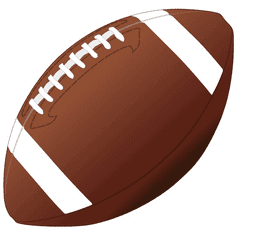 Football News: Giants coaches appeared to be wearing the official 2021 training camp caps at the team's rookie minicamp. The template shows the team's pants striping running behind the cap logo (from Mark Gonillo). … In honor of yesterday's Purp Walk, Steve Sayre sent along footage of the famous 1964 Vikings/Cowboys game where the Vikes went mono-purple due to a uniform mixup. … Steelers rookie P Pressley Harvin III wears one glove on the field — but that glove switches hands depending on whether he's punting or holding an extra point (from @asa_m_d). … In a photo posted to Instagram, Rams QB Matt Stafford was wearing a sweatband with a zipper on it — likely a wristband that houses an Apple Watch or another piece of wearable tech (from @zachwatts_). … Iroquois High School in New York is pairing gradient jerseys with a unique pants design this season (from Michael Blake Raymer). … Broncos rookie OL Quinn Meinerz hasn't even played a game yet, but he's already becoming a folk hero for hiking up his practice jersey and "letting his belly breathe" (from Trevor Williams).

Hockey News: Canucks G Braden Holtby was wearing the wrong breezers last night — he had stripes, but the rest of the team went sans stripes (from @NhlUni). … The Utica Comets are switching affiliations from the Canucks to the Devils and are changing their color scheme to match (from Jason Hutchins). … Check out this photo of Phil Collins wearing a North Stars sweater (T-shirt?) back in the day (from Michael Cooperman). … A new study has determined that the Maple Leafs' logo is the basis for the most tattoos of any team logo in North America (from Ted Arnold).

Soccer News: Well, that didn't take long: After harsh fan backlash, the Columbus Crew's ownership has agreed to restore "Crew" to the team's name and make other adjustments to the team's recently announced rebranding. … A new website lets customers verify the authenticity of the soccer jerseys they've purchased (from Trevor Williams). … PSG midfielder Julián Draxler signed a contract extension yesterday that keeps him with the team until 2024, so the team gave him a No. 2024 jersey to celebrate (from our own Anthony Emerson). … English Championship club Blackburn Rovers is switching its uniform manufacturer from Umbro to Macron (from Ed Zelaski). … New home kit for Juventus (from @TwoSeamGripe). … From our own Jamie Rathjen: "English club Queens Park Rangers got Kiyan Prince, a 15-year-old player who was stabbed to death 15 years ago today, added to the FIFA video game. EA, QPR, Prince's dad, and others basically imagined what player he would be like as a 30-year-old, and had him wear No. 30."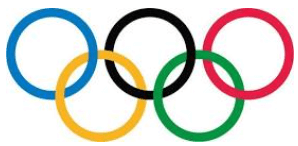 Olympics News: The Serbian men's national volleyball team has unveiled their look for 2021 (from Jeremy Brahm). … Australia has unveiled the uniforms they'll be wearing during the opening and closing ceremonies at the Tokyo games (from Phil).

Grab Bag: British collegiate rivals Cambridge and Oxford played each other in men's and women's field hockey over the weekend. A Cambridge sports Twitter account seized on the fact that Oxford players weren't wearing sleeves as a way to mock their rivals (from our own Jamie Rathjen). … In yesterday's Ticker, we noted that McLaren's Formula One team will use a one-off livery during next week's race. Cameron McKinley sends along a piece that explains how the circuit came to adopt rules that allow for one-off paint schemes. … New indigenous jersey for Wests Tigers of the Australian National Rugby League (from @altimetr). … Musician Jake Trego was diagnosed with cancer a few months ago and has been collecting baseball caps and sharing them on social media. His tweets have inspired other social media users, and some teams, to send him caps of their own. On Sunday, he shared an update on the recent additions to his collection. … The remaining submissions are from Kary Klismet: New uniforms for South Korea's navy. … Evangel University, an NAIA school in Missouri, is seeking public recommendations for a new team name after moving away from Crusaders. … The Brisbane Lions of the Australian Football League broken ground on a new stadium that will be the new home of the club's women's team and the training facility for the men's team.
• • • • •
My thanks to everyone who helped make yesterday's Purp Walk so much fun! We received 29 membership orders, including one from Patrick Reed, who was randomly selected from yesterday's enrollees to receive his card in a purple-trimmed flannel card-holder pocket made by the great Wafflebored. Congrats, Patrick! — Paul