OH COME ON https://t.co/dfoZ04pOc8 pic.twitter.com/CkVOzuV7bE

— Taylor Pate (@taylorlpate) March 3, 2021
About skatey-eight jillion people yesterday sent me the tweet shown above — clearly a classic of its type. My favorite thing about it (aside from the "OH COME ON," which is a brilliantly efficient bit of performance art) is how you can see the different angles of the vertical arching on the two transposed letters, which makes the typo particularly egregious. Like, it'd be one thing to misspell the team name if the letters were straight, or even radially arched — any absent-minded (or non-English-speaking) sewer could make those mistakes. But with vertical arching, the letters basically tell you where they belong — it's like pieces of a puzzle — and they still got it wrong! Obviously, it's just a retail jersey, but still.
This immediately reminded me of the (in)famous Wayne "Gretkzy" NOB typo from 1997, which also involved vertically arched lettering. Again, you can see how the angles of the letterforms should have been a dead giveaway that something wasn't right: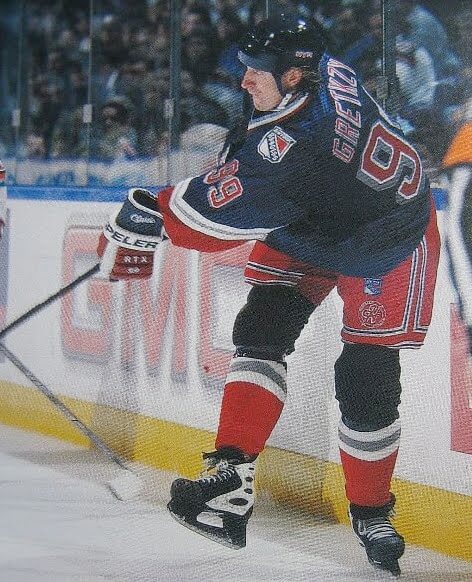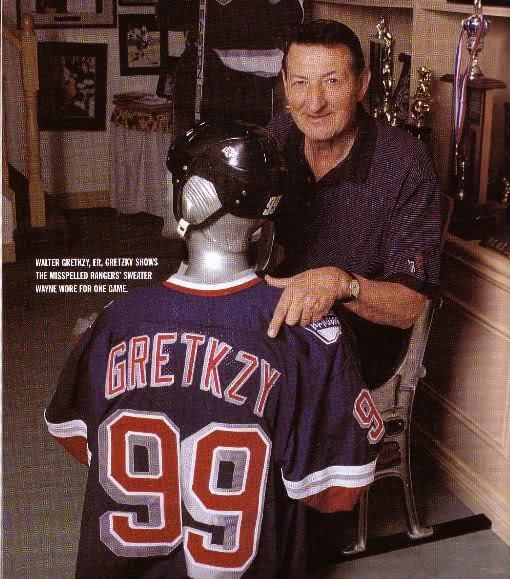 Off the top of my head, I can think of only one other uniform typo involving vertically arched lettering (although I'm sure there have been others), and that was Adam Everett of the Twins in 2008. Once again, you can see how the gravity of the misspelling is amplified by the improper angles of the letters:
(My thanks to everyone sent that tweet my way yesterday.)
• • • • •
• • • • •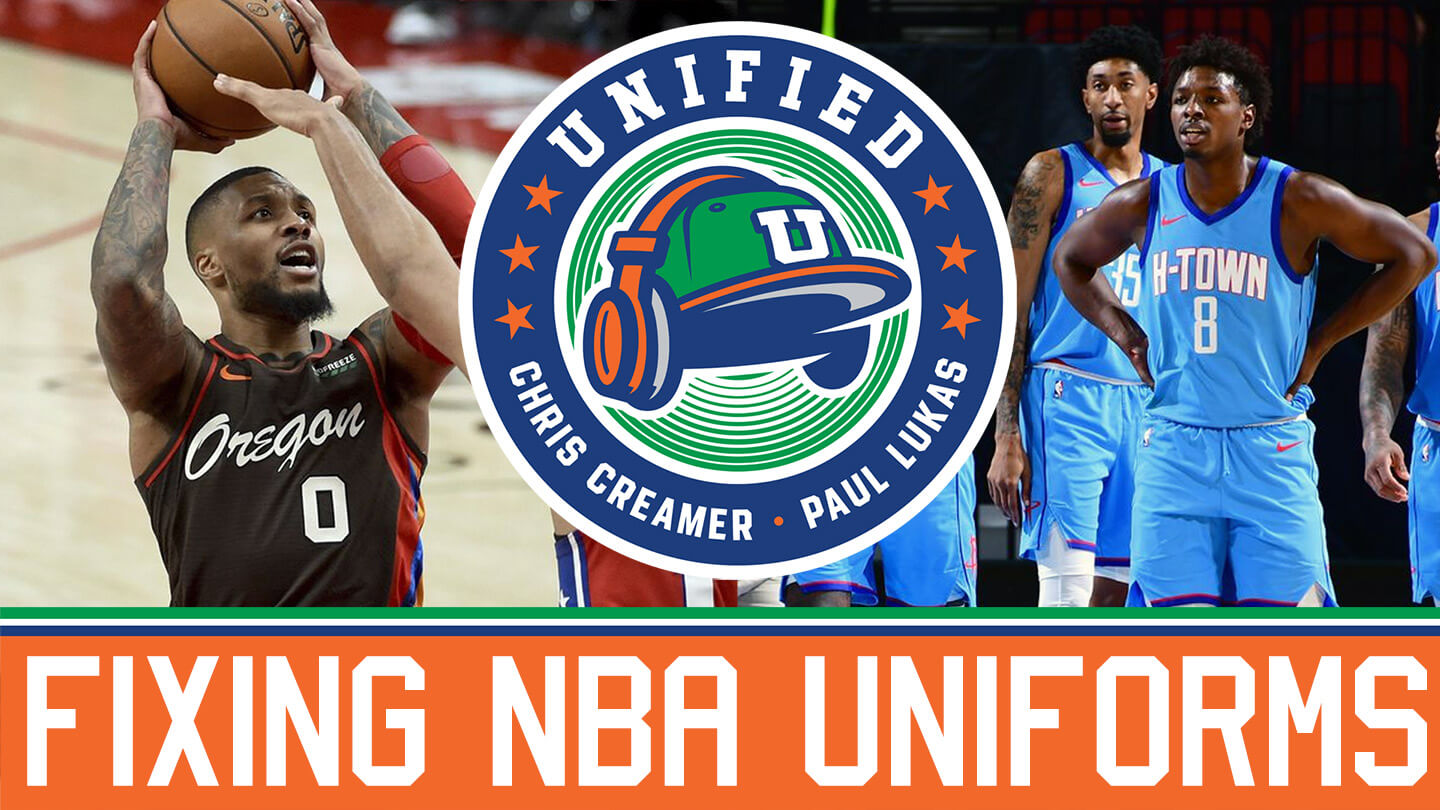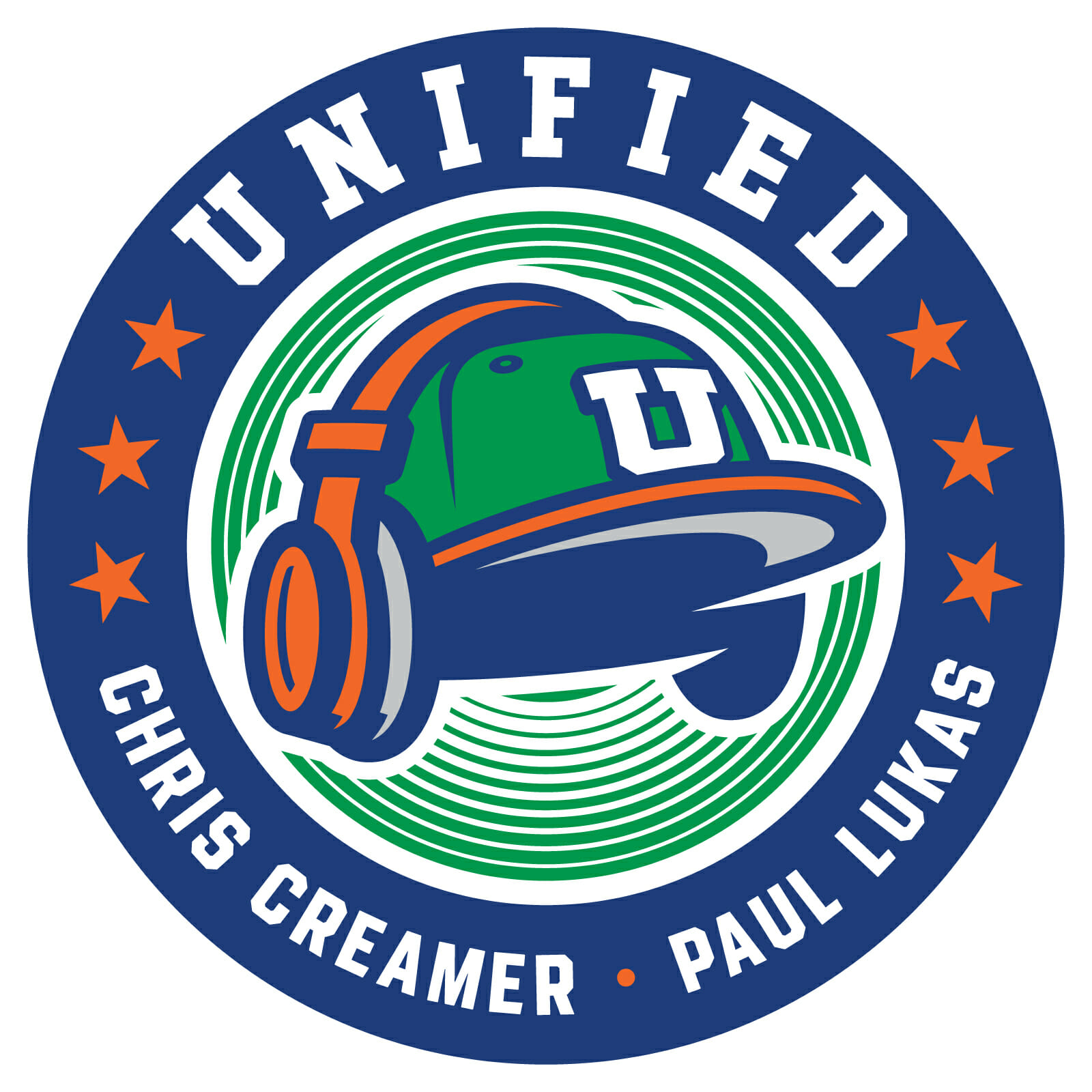 ITEM! New podcast episode: For the the latest episode of Unified, Chris and I discuss the mess that the NBA uniform scene has become, and possible ways to fix it. Plus we talk about NBA All-Star uniforms, the potential uniform implications of J.J. Watt signing with the Arizona Cardinals, whether all the teams in a given city should wear the same colors, and more.
You can listen to this episode, and subscribe to future ones, on Apple, Google, Stitcher, TuneIn, and Spotify, or just use the player below:
The show notes from this episode, which include photos of most of the things we discussed, are here. Those photos also appear in the video version of this episode, which you can watch here:
Please consider supporting this episode's advertisers, Streaker Sports (20% off with checkout code UNIFIED) and Homefield Apparel (15% off with checkout code UNIFIED).
Enjoy the episode, and thanks for all the enthusiasm and positive feedback on this project.
• • • • •
• • • • •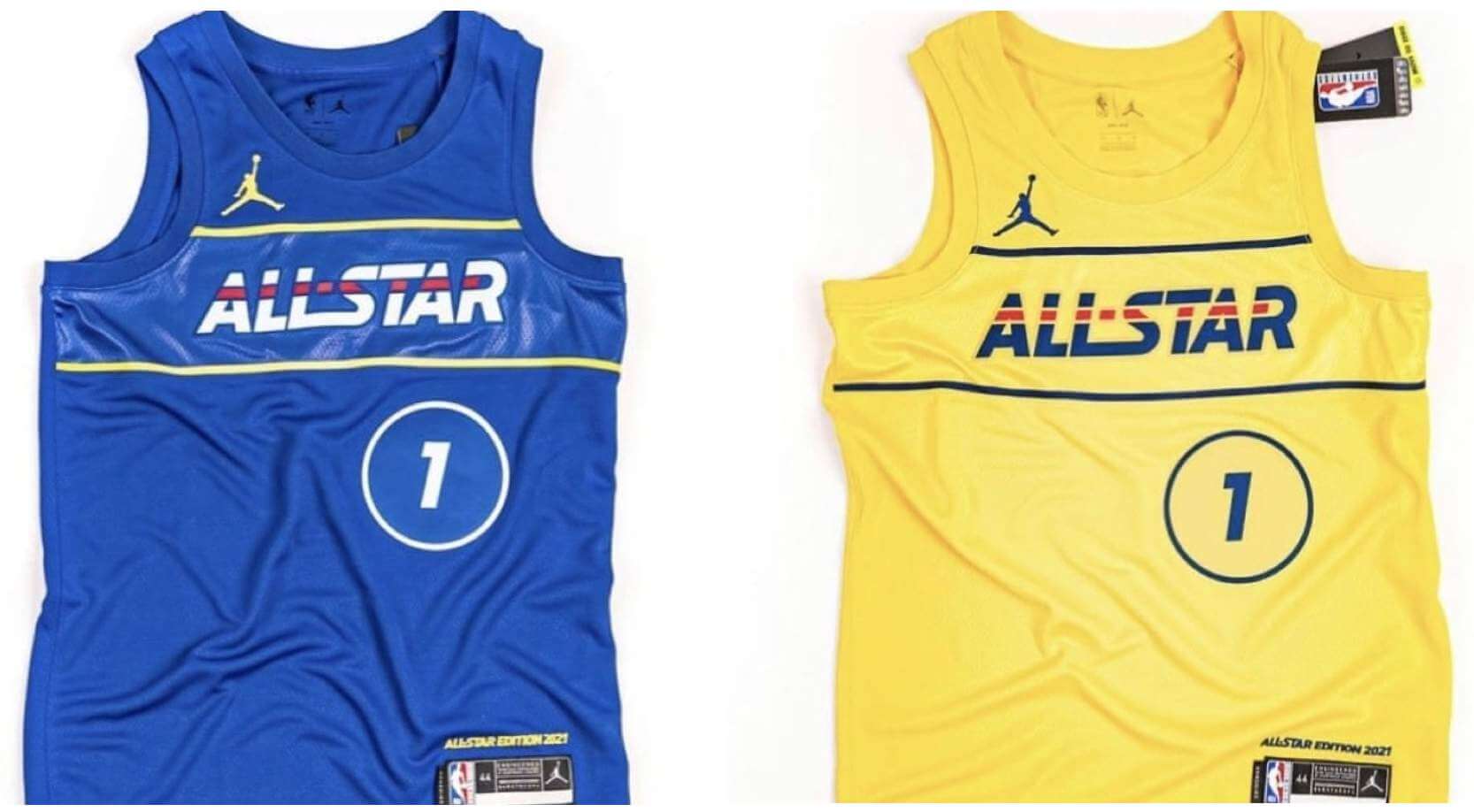 Click to enlarge
NBA All-Star leak: The latest scoop from Brazilian NBA leakmeister @camisasdanba is that the league is apparently sticking with Pacers-themed uniforms for this Sunday's All-Star Game in Atlanta. The game was originally schedule for February in Indy, then scrapped due to the pandemic, and then revived for March 7 in Atlanta.
While the Pacers-centric designs aren't bad, I'm disappointed that they're going this route. This would have been a perfect opportunity to let the players wear their regular team uniforms — one side in white, the other in color — as was the case from 1997-2002 (which was something Chris and I discussed in the new podcast episode):
The game tips off on Sunday at 8pm Eastern.
• • • • •
• • • • •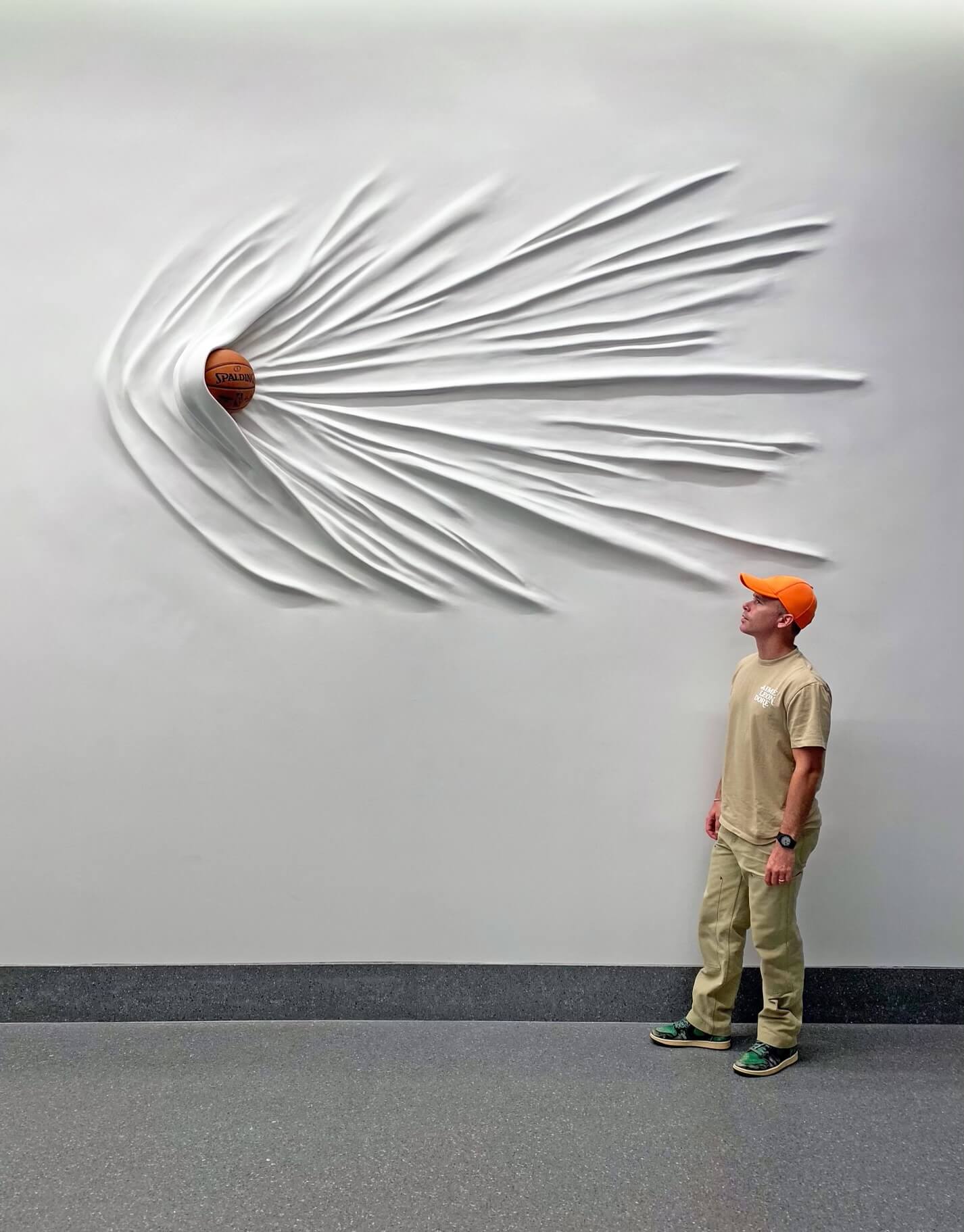 Click to enlarge
InsideHook reminder: In case you missed it on Wednesday, my latest piece for InsideHook is about how streetwear designers and other non-sports cultural figures (including contemporary artist Daniel Arsham, shown above) are changing the NBA's approach to marketing and branding. It was a really interesting piece to report, and I think it gives a good glimpse of where the NBA (and maybe the sports industry in general) is heading. You can check it out here.
• • • • •
• • • • •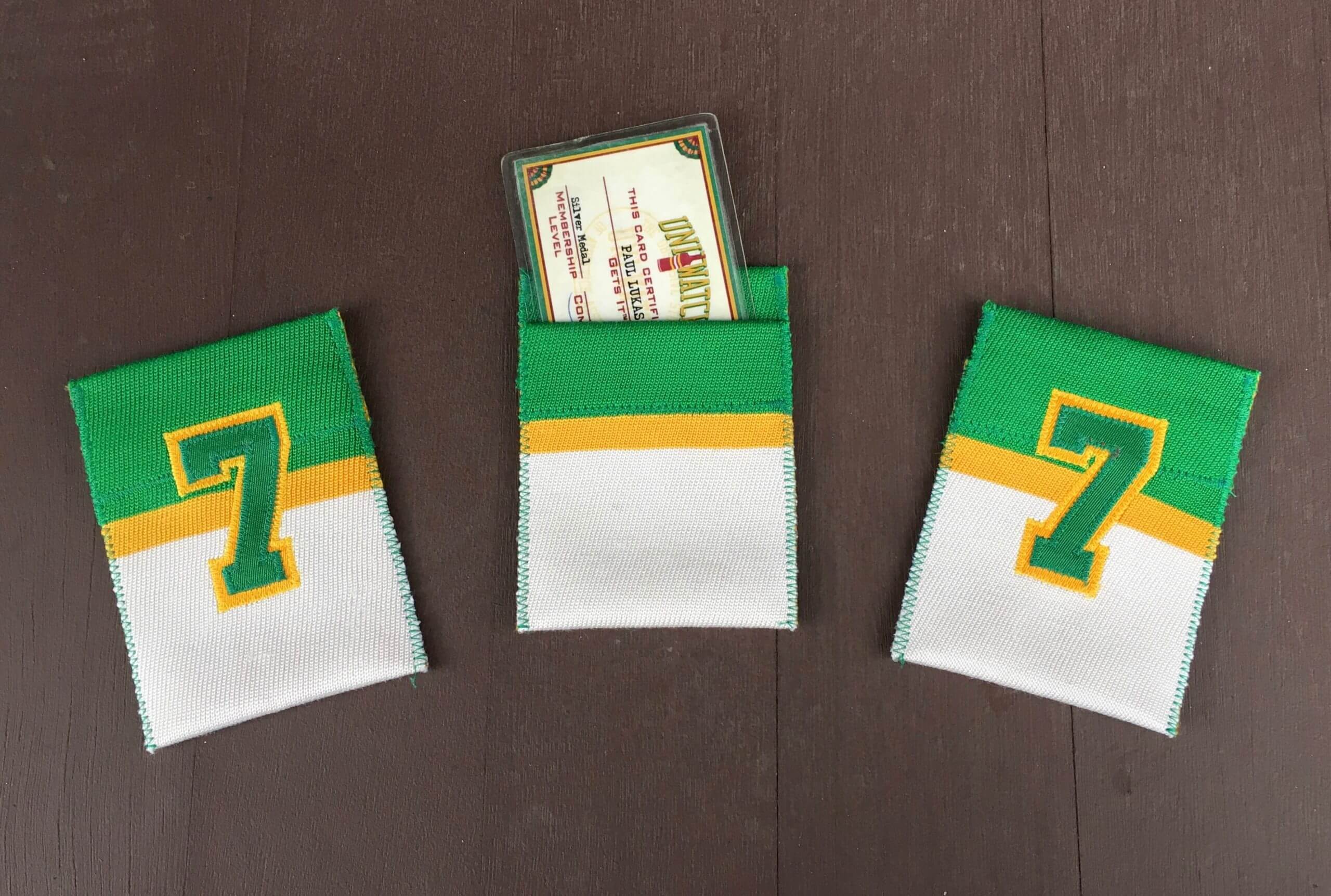 Click to enlarge
Membership drive reminder: As I've mentioned over the past few days, we're currently in the midst of a membership drive. I will pick three people at random from everyone who orders a membership card this week, and those three people's cards will come with one of these beautiful card pockets hand-sewn by DIYer extraordinaire Wafflebored.
And to sweeten the deal, reader Chris Hickey has decided to support the membership drive by purchasing three Uni Watch winged stirrup magnets, so the three winners of the card pockets will each get a magnet to boot!
Also: About a year ago, as a gesture of pandemic solidarity, I lowered the membership price to $20. After this week, the price will go back to $25. So signing up this week is a good move — you'll get in at the discounted price and will also get a shot at one of the card pockets and magnets. You know what to do.
• • • • •
• • • • •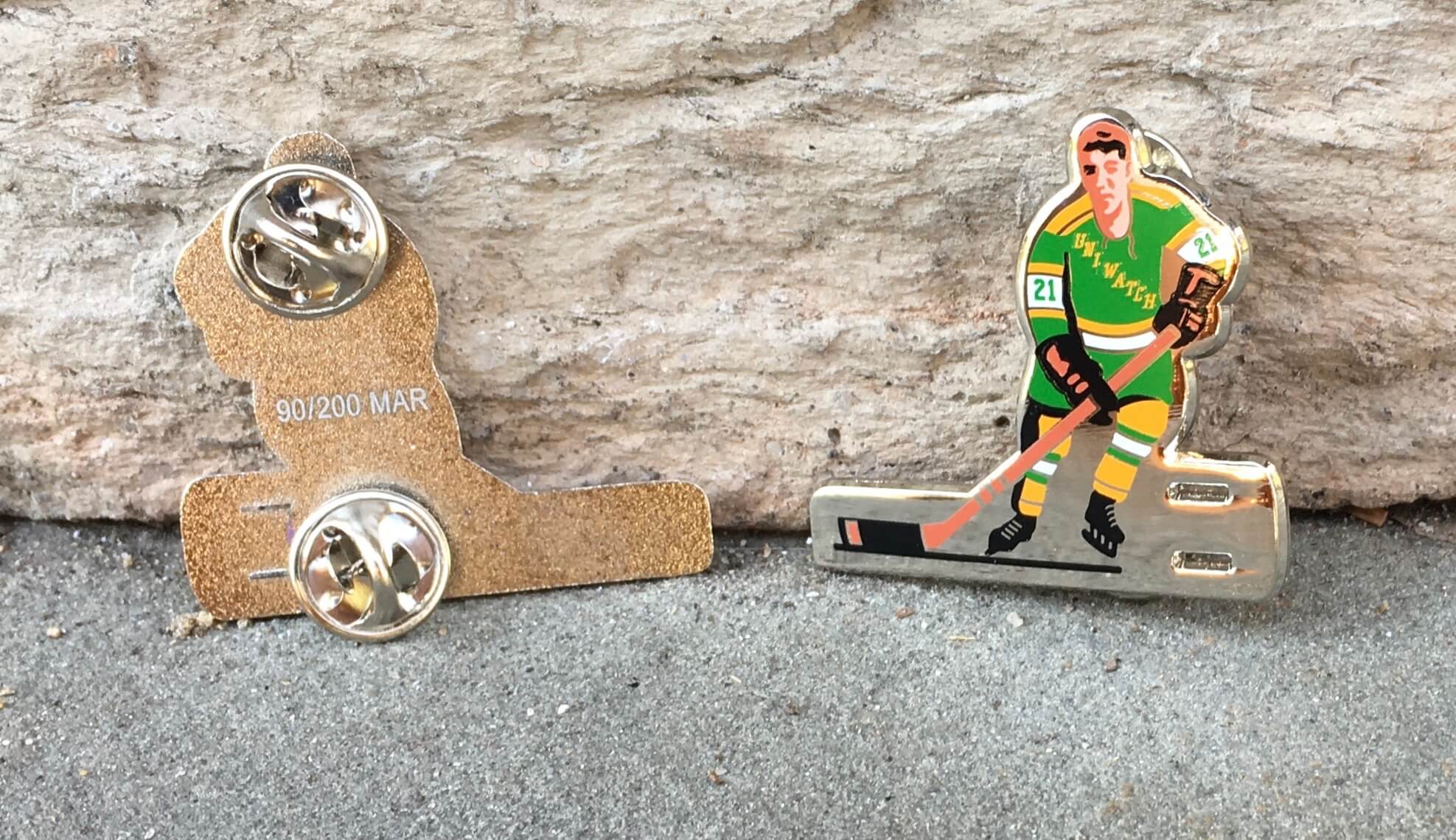 Click to enlarge
Pin Club reminder: Our new Uni Watch Pin Club design — a shout-out to classic table hockey players — continues to sell well. As of this morning, there are only 33 of them remaining. Available here while supplies last.
• • • • •
• • • • •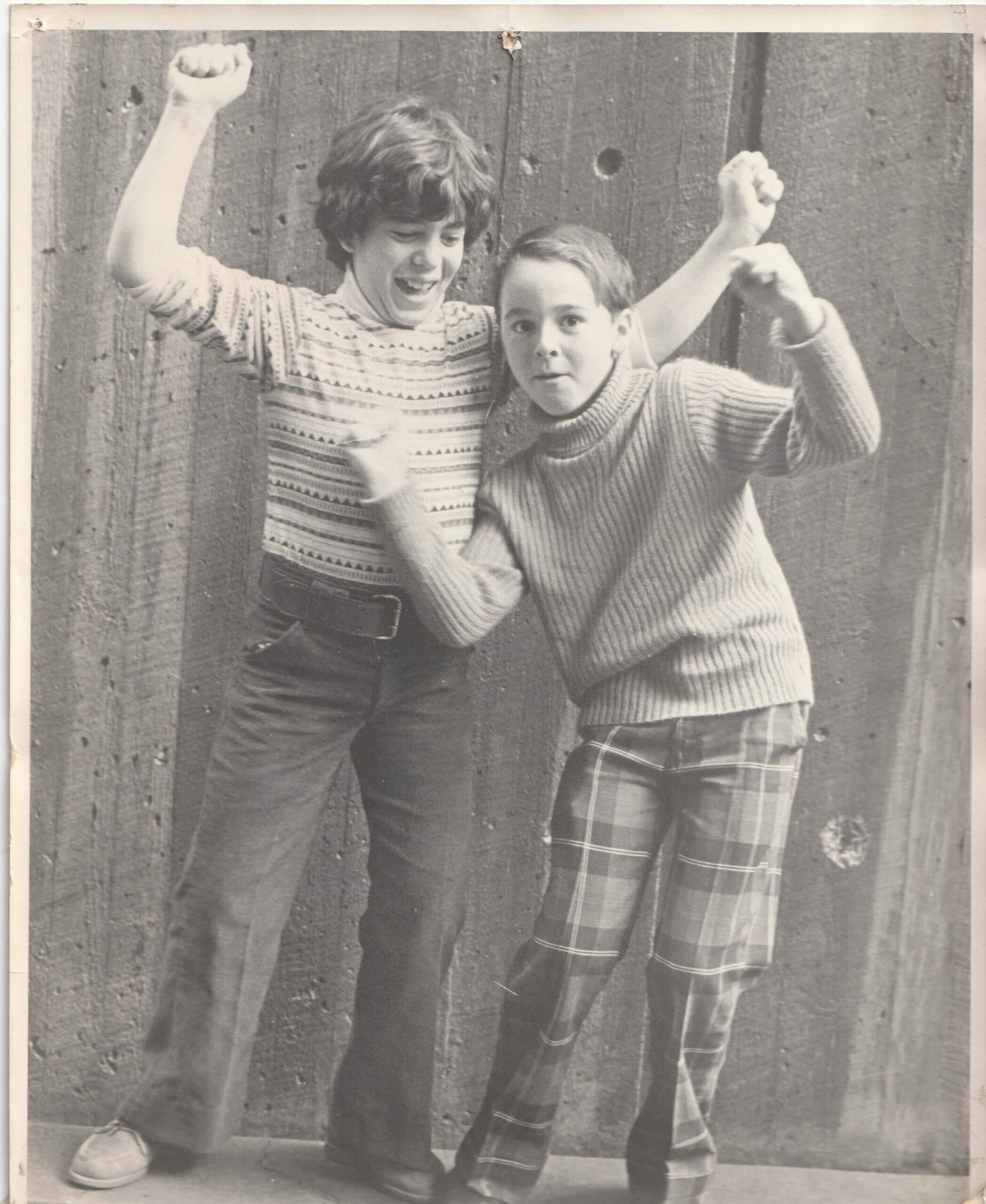 Click to enlarge, if you dare
Thank god for black-and-white film: My childhood friend Pete was going through some old stuff recently and found this photo of us from a 1974 trip to Manhattan with my parents, when we were 10 years old. I don't recall why we were pumping our fists, but I'm assuming it was to celebrate how hip our outfits were. Do we look like something out of the Sears catalog or what?
The photo was taken by my father. He would often take pics of me and my friends, make prints in his basement darkroom, and then give the prints to my friends the next time they came over to our house. So there may be lots of people out there who have embarrassing childhood photos of me like this one.
• • • • •
• • • • •
The Ticker
By Paul

'Skins Watch: The school board in Wakefield, Mass., held a public meeting last Thursday to discuss the future of the local high school's "Warriors" team name and Native-themed logo. … A Cleveland TV station interviewed some local Native Americans to get their thoughts on Chief Wahoo and the "Indians" team name (from @spiders_six).

Baseball News: Starting this season, June 2 will be Lou Gehrig Day across MLB. Key passage from that article: "[U]niformed personnel will wear a jersey patch celebrating Gehrig, and a '4-ALS' logo — commemorating his No. 4 — will be displayed around stadiums." MLB players also wore a Gehrig/ALS patch on July 4, 2009 — the 70th anniversary of Gehrig's "luckiest man" speech — and a different patch five years after that. … The Green Bay Booyah are letting fans submit photos of their dogs and will feature the photos on their upcoming "Bark in the Park" jerseys (from Brian Kerhin). … MLB is selling team-themed sandals with built-in bottle openers (from Michael Ortman). … Following up on yesterday's piece on NOB hyphens, I've been waiting to get a clear look at the hyphen that the Reds are using for INF Dee Strange-Gordon. While the overall NOB is absurdly clunky, the hyphen itself isn't bad at all. … New uniforms for Troy and D2 D'Youville College (both from Timmy Donahue). … Good, well-reported story on retro MLB uniforms, including the Astros' tequila sunrise, the Brewers' ball-in-glove, the Blue Jays' split lettering, the Mets' BFBS, and more (thanks to all who shared). … Dodgers prospect Zach Reks was missing part of the underscore on his chest insignia last night. Not sure I've ever seen that particular glitch before (thanks to all who shared). … Central Arkansas softball has added a memorial batting helmet decal for Kevin Shock, husband of longtime associate athletic director Natalie Shock (from Chris Mycoskie). … Reggaeton artist Daddy Yankee is wearing a Pirates pillbox cap on the cover of his latest single (from Mike Chamernik).

NFL News: In a welcome and long-overdue move, the Washington Football Team is scrapping its cheerleader squad and replacing them with a co-ed dance team. Here's hoping other teams do the same.


Hockey News: Islanders G Cory Schneider's nephew died in a house fire last week. Both the Isles and Devils — one of Schneider's former teams — put red-taped sticks outside their locker rooms as a memorial tribute (from Wade Heidt). … Check out this collection of Kings pocket schedules (from Eli Langbaum). … The Kraken have raised more than $150,000 to help save the U. of Alaska-Anchorage hockey program, which is worth saving for their excellent green/yellow uniforms, among other reasons (from John Muir). … Here's a ranking of OHL jerseys (from Ted Arnold). … Gotta like these food-based tees for the Sabres and Flyers. The Buffalo design is particularly good (from Taylor Crabtree). … Intriguing-looking game last night in Vegas, as the ЯR Wild faced the gold-alt Golden Knights (thanks to all who shared).

Basketball News: Pretty funny video of Shaq having trouble putting on his jacket in the studio (from Justin Hicks). … Florida State wore their turquoise N7 alternates last night (from Gabe Cornwall).

Soccer News: Lots of soccer teams removed the animals from their crests yesterday for World Wildlife Day, including Premier League teams, MLS's Philadelphia Union, and the NWSL's OL Reign (thanks, Jamie). … You know things have gotten out of hand when Welsh side Swansea City has an official turmeric supplier (fro Ed Zelaski). … Here's one writer's picks for the "most iconic" kits in USMNT and USWNT history.

Grab Bag: New F1 livery for Aston Martin — the car maker's first F1 entry in 61 years (from Russell Flynn). … The historic aviation history/preservation organization once known as the Confederate Air Force had already changed its name to the Commemorative Air Force. Now the group's Georgia chapter has changed its name from "Dixie Wing" to "Airbase Georgia" (from Scott Rogers). … U.S. Air Force maintainers are now permitted to wear shorts. … New logo for Google Fonts. … Amazon has revised an app icon because people thought the original version looked like Hitler's mustache. … The makers of the Firefox browser had to clear up some confusion about the browser's logo due to a misleading meme that spread across social media. … This is pretty awesome: Back in the 1970s, the local Channel 2 station in Boston had a promotional vehicle shaped like a giant "2" (from Jason Tierney). … I love the pattern of the colored seats in this Indian cricket stadium (nice find by James Siddall).
• • • • •
• • • • •