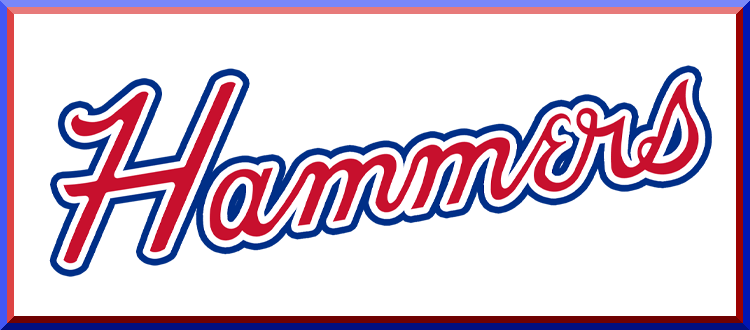 By Phil Hecken
Follow @PhilHecken

Good Sunday morning, Uni Watch readership. Hope everyone had a good Saturday!
As weekend readers know, I often feature reader concepts on here, but usually they're in the "Tweaks and Concepts" section, or, if it's a league-wide redesign, then they will typically lede. Today, however, I have a set of concepts (a rebranding, rather than a redesign) from reader Jackson Morehouse for the Atlanta Braves, that I thought are so good and so timely as to feature them as the main story.
With the recent passing of Henry Aaron, both Paul and I delved into Aaron's uni-history (myself with just his time in Braves uniforms, Paul in both Braves and other unis), and during his time with the Braves (both in Milwaukee and Atlanta), the team has featured some rather troubling native imagery (you can see "better" graphics here and here).
Now, I don't want to get into a whole debate over the appropriateness of the use of such iconography, but let's just say that most of us would agree it's no longer appropriate — even if the team no longer uses racist caricature logos. But the team still does feature a tomahawk on its uniforms and they're still called the "Braves"; with the Washington Football and Cleveland Baseball teams both in the process of transitioning away from their Native American nomenclature and iconography, it may not be much longer before the KC Chiefs, Chicago Blackhawks and Atlanta Braves embark on similar rebranding efforts.
As with any name/logo change, there will always be resistance, and I understand that. But what better way for the Atlanta team to transition away from their past than by rebranding with a new name and new uniforms which honor their greatest player (and a great humanitarian and civil rights advocate), Henry Aaron? That's what Jackson has done here.
Here's how he pitched his rebrand to me in an e-mail earlier this week:
"Hi, I hope everyone's staying safe and healthy. This is my first time submitting anything to the UW site and today I've got an Atlanta Braves rebrand. I have recently seen on social media the idea of renaming the Braves, the Hammers after the recent passing of Braves legend Hammering' Hank Aaron. With the increasing movement to erase Native American imagery from sports (and rightfully so) I thought, what better time to set this rebrand into motion. The uniforms are of course fashioned after the ones Hammering' Hank wore when he broke Babe Ruth's home run record. So this is my shot at the Atlanta Hammers, hope you enjoy it."
And here are Jackson's proposed designs: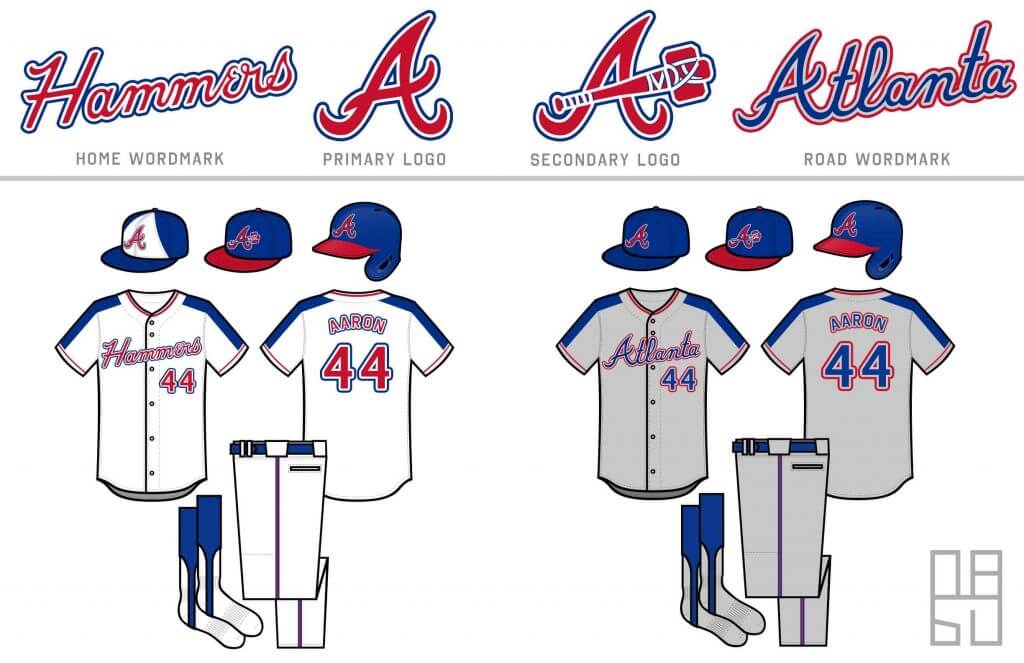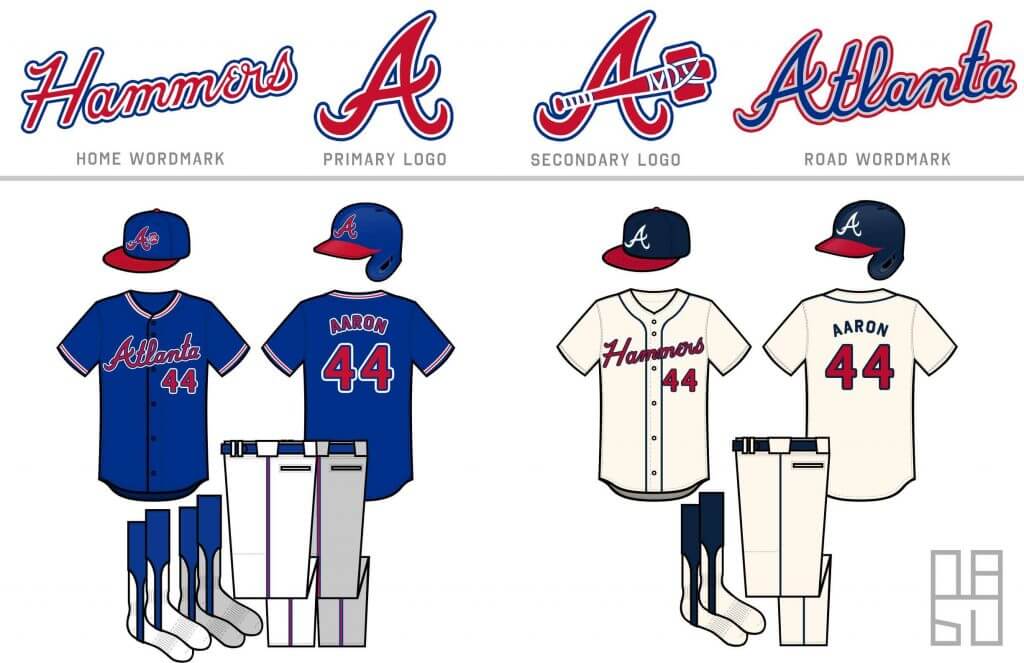 I've gotta say, I LOVE these! What better way to honor the memory of baseball's Home Run King and overall statesman and humanitarian than with a rebranding from Braves to Hammers? I've always loved the innovative and lets face it, unique uniforms the team sported from 1972 through 1975, and these definitely hark back to those. The name change to "Hammers" would further cement Aaron's place as one of the top three baseball players of all time (and many would successfully argue the greatest), and be a fitting tribute to his legacy.
Let's keep the comments to Jackson's rebranding proposal today, and not let the discussion devolve into a discussion over native iconography or whether or not the Braves should change their name. Thanks!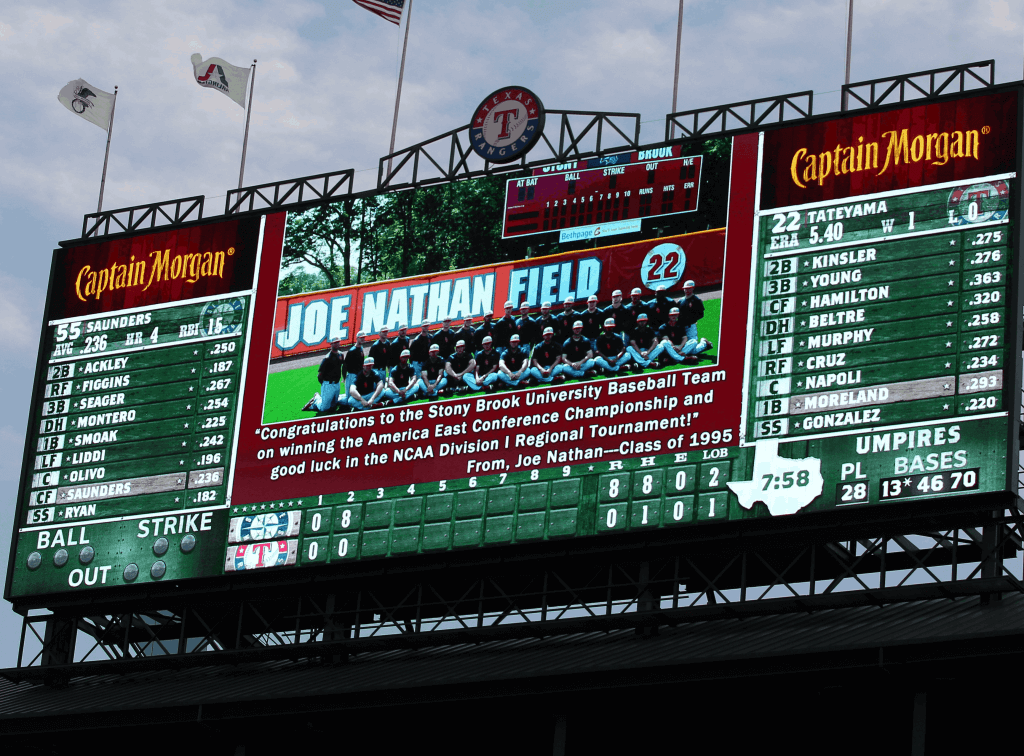 Guess The Game…
from the scoreboard
Today's scoreboard comes from ojai67.
The premise of the game (GTGFTS) is simple: I'll post a scoreboard and you guys simply identify the game depicted. In the past, I don't know if I've ever completely stumped you (some are easier than others).
Here's the Scoreboard. In the comments below, try to identify the game (date & location, as well as final score). If anything noteworthy occurred during the game, please add that in (and if you were AT the game, well bonus points for you!):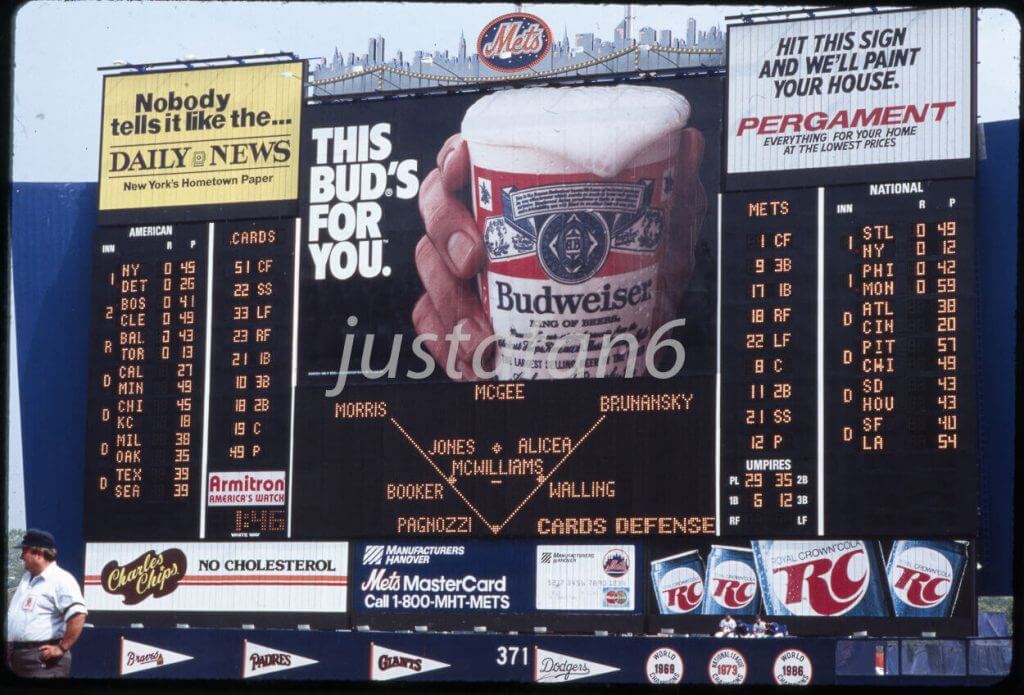 Please continue sending these in! You're welcome to send me any scoreboard photos (with answers please), and I'll keep running them.


The "BEST OF" Kreindler's Korner
Hey guys & gals. You've enjoyed Kreindler's Korner for several years now, mostly on the weekends, on Uni Watch, but with the recent coronavirus outbreak, Graig's time is just too precious and he needs to tend to other things besides coming up with a new writeup each weekend.
So, going forward, for as long as the COVID-19 situation is bad in New York, I'm going to run a few "Best of's" until Graig returns.
Here's today's offering:
• • •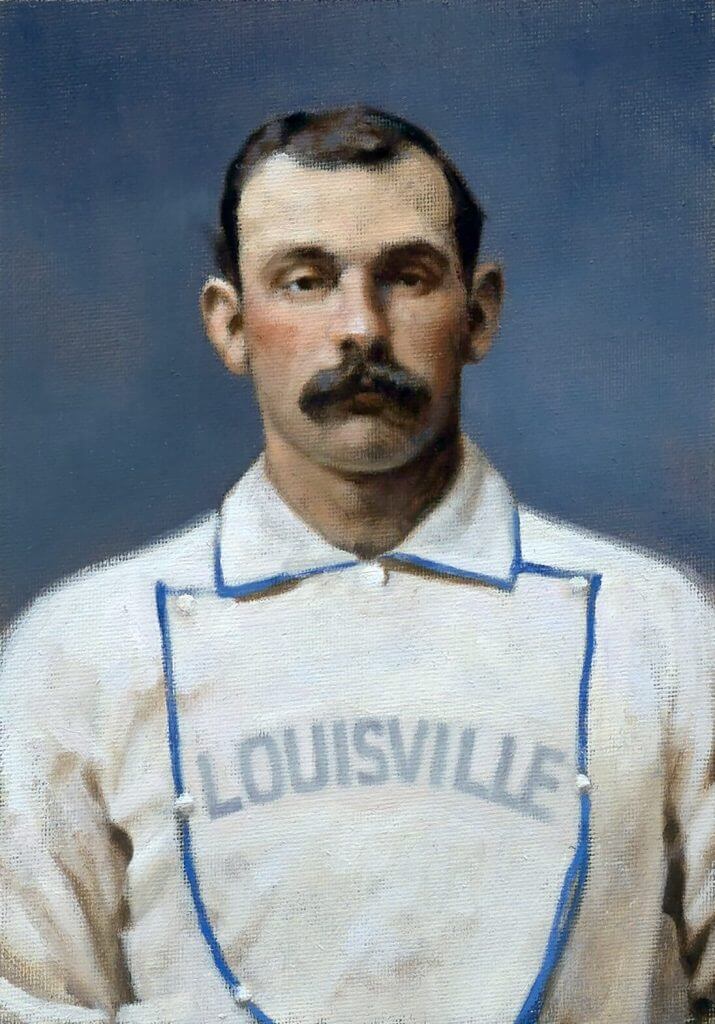 Title: "Jim Devlin, 1876" (color study)
Subject: Jim Devlin, 1876
Medium: Oil on linen mounted to board
Size: 5" x 7"

For me, one of the most gripping stories from Ken Burns' Baseball documentary involved that of Jim Devlin, a pitcher for the old Louisville Grays who was eventually banned for his involvement in throwing games in 1877. He and his three teammates cost their ballclub the pennant that year, and their subsequent ostracizing from the sport was considered the first scandal in National League history.

Jim's story seems all the more tragic because of the annual letters he submitted to National League President William Hulbert, all of which were in the hopes of being reinstated. He wrote to other dignitaries of the league, including the likes of Charles Chase (club president of the Louisville Grays) and Harry Wright (then the manager of the Boston Red Caps). A letter to the latter still survives to this day.

In said correspondence, he pleaded for help from Wright, explaining that he was in need of any kind of work to support himself and his family, claiming that he hadn't a dollar to his name. No response ever came, either from Wright or any of the other magnates he reached out to.

Devlin died in October of 1883 from tuberculosis. To read more about the scandal of the Louisville Four, MLB Historian John Thorn's account is a must-read.

My painting depicts the man a year before those events, with the Louisville Grays in 1876.
• • •
Thanks, Graig! You can (and should!) follow Graig on Twitter.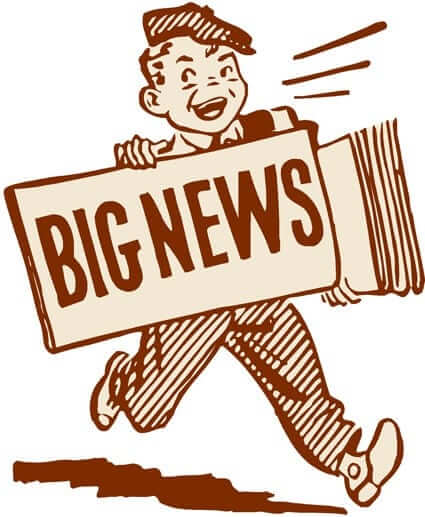 Hi there. In case you missed it on Friday, I'm excited to announce that SportsLogos.net found Chris Creamer and I are partnering up on a new podcast project, which we hope will launch next week. You can learn all about it here.
Also: Teespring is currently running one of its periodic site-wide sales. From now through midnight on Monday, you can get 10% off of anything in the Uni Watch, Naming Wrongs, and Uni Rock shops by using the checkout code BYEBLUES (sorry, I don't pick these code names). The 10% discount will come out of Teespring's end, so you'll save a bit of coin and Uni Watch will still make its full profit — a win-win!
Finally, I don't usually plug weekday blog entries on the weekend, but Friday's post, featuring an interview with the 95-year-old woman who designed the original uniforms for Shea Stadium ushers and ticket takers back in the early 1960s, was a big, big hit with readers. If you haven't already seen it, you can check it out here.
Okay, that's it from me. Handing the baton back to Phil now!


Uni Watch News Ticker
By Phil

Baseball News: It appears the Ole Miss baseball team will have a slight change to the navy baseball caps this season. The word mark matches that of the powder blue uniform now. New on left, old on right (from Timmy Donahue). … Also from Timmy, new uniforms for the Minnesota State University softball team. … Dennis Abrams asks, "Any idea why Mo Vaughn had the number 3 drawn onto his hat during the 1998 season (at least for this one photo)?" … Joe Nocella was watching the 1974 All Star game and noticed how the "G" was added later in Gaylord Perry's jersey. (I'm guessing his brother Jim was possibly added later, necessitating the "G" — anyone know why?). … Check out this great handwritten letter from 1975 on Cincinnati Reds stationery (from Rob Laing).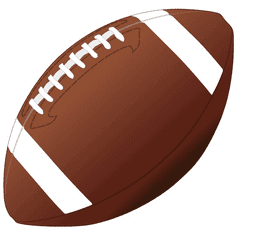 Football News: Not quite a "5 & 1" but Bob Gassel writes, "I think it would be cool, at the end of each sports season, to choose a Uni Game of the Year. For the 2020 NFL season, I choose" this game. Readers? Do you have a nomination for "Uni Game" of the Year? … If you're a fan of the Miami Hurricanes and are curious as to what new players have been assigned numbers, then click here. … ICYMI: The Browns will unveil an alternate uniform for the team's 75th anniversary. … Good spot by Ryan Atkinson, who notes he combination of the uniform Super Bowl logos the NFL uses and the way the Roman numerals fall make this year's patch look an awful lot like last year's. … FanDuel seems to think the Bucs choice of white jerseys/pewter pants could give them the edge for Supe 55. … Looks like SEC graduates got color-coordinated patches on their unis (yes, I know that's a pic from last year but it was tweeted at me yesterday). From PatrickJS412.

Hockey News: ICYMI: The Vancouver Canucks have announced they'll wear their "reverse retro" unis exclusively during a four-game homestand, from February 19 to 25 against the Winnipeg Jets and the Edmonton Oilers. … Speaking of the RR's, Wade Heidt writes, "Kings promo showing a player skating in full Reverse Retro uni. First time I seen it on ice. Kings just need to make the right decision now and make this their primary uni starting next season." … Also from Wade, the Reverse Retro orange pants and gloves made an appearance on ice for the Oilers. … Check out the new pads, blocker and glove for NY Rangers goalie Igor Shesterkin. … Here's a look at Montreal Canadiens goalie Jake Allen wearing the team's red jersey for the first time, getting his first start in La Belle Province since coming over from St. Louis (from James Beattie).


NBA/College Hoops/Basketball News: On Saturday, Jan. 30, 1971, it was Ohio State Hoops vs. … Ohio State? Nope, that's Michigan State in the dark uniforms. The MSU Basketball uniforms were stolen from their dressing room in Columbus earlier in the day, so they wore OSU's road unis (from Jeff Ash). … LA Tech wore throwback uniforms yesterday (from Chris Mycoskie). … This was a R/T from Paul so I don't know the context, but check out these burbury uniforms! … Is there anything better than Indiana's candystripe warmup pants? Well, the girls of Geronimo Navarro certainly give them a run for their money (from Cameron Songer). … Art of Scorebug writes, "Thanks to FloHoops, I have learned that the alma mater can be represented by some odd shade of almost purple. While wearing yellow." … Here's a story about how Jason Arasheben, the jewelry designer who created the Lakers' championship rings, visually incorporated storylines from the team's season and title run into the design (from Kary Klismet). … Also from Kary: The Coe College Kohawks from Cedar Rapids, Iowa, have interesting basketball uniforms this year, including facemasks with team logos and diagonally slanted contrasting color blocks on the back of the shorts. … Still more from Kary: Duquesne will debut its new basketball arena on Tuesday, February 2nd, against Dayton. … Velti, a fuzzy orange creature with an upside-down basketball net on his head, is the mascot for Veltex Shizuoka basketball team (from Jeremy Brahm).

Soccer News: The Philadelphia Union will be unveiling a new "jersey" sometime next week. The dates for the kit launch "event" are February 5, 6 and 8. … Blake Jackson notes James at Everton playing with a split sock. The top looks like a regular sock but is more like a sleeve with a second sock bottom. His shin guards are in between. … Here is how King Kazu Miura has looked during every season of his playing career, including All-Star and International appearances, which began in 1986. He is still playing at 53 (from Jeremy Brahm). … Clubs in the Bundesliga remembered those persecuted and murdered by the Nazi regime because of their sexual and gender identity this weekend by donning commemorative rainbow jerseys and armbands. … USL League One team Forward Madison's new live bovine mascot has been christened "Rose Cowbelle" (from Kary Klismet).

Grab Bag: Check out the NJIT Men's volleyball team with rapid gradation switches on shirts and shorts (from Jeremy Brahm). … "Still can't get enough of all those Bernie Sanders memes?" asks Kary Klismet. "Sports collectible company FOCO has joined the craze by creating a line of NFL team-branded mittens inspired by the ones worn by Sanders to the Inauguration, and they'll throw in a Bernie bobblehead with every purchase!" … And one final one from Kary: Indiana University Fort Wayne is inviting the public to vote on its new mascot.


And finally… that's it for today. Big thanks to Jackson Morehouse for sharing those Atlanta Hammers concepts!
Everyone stay safe and healthy this week, and next weekend I'll be back with the fantastic Tim Brulia, who will once again bring us all the uni histories of the two Supe combatants, the Buccaneers and the Chiefs. You won't want to miss those!
Peace,
PH