We've known since early September that yesterday would be the one day of the year that the Falcons wore their dreadful gradient uniforms. What we didn't know is that their opponents, the Lions, would counter by wearing their equally dreadful mono-greys. Toss in the awful lighting and shiny carpet inside Atlanta's domed stadium and you have one of the worst-looking XFL NFL games in years, or maybe ever.
How bad was it? This bad (for most of the rest of today's photos, you can click to enlarge):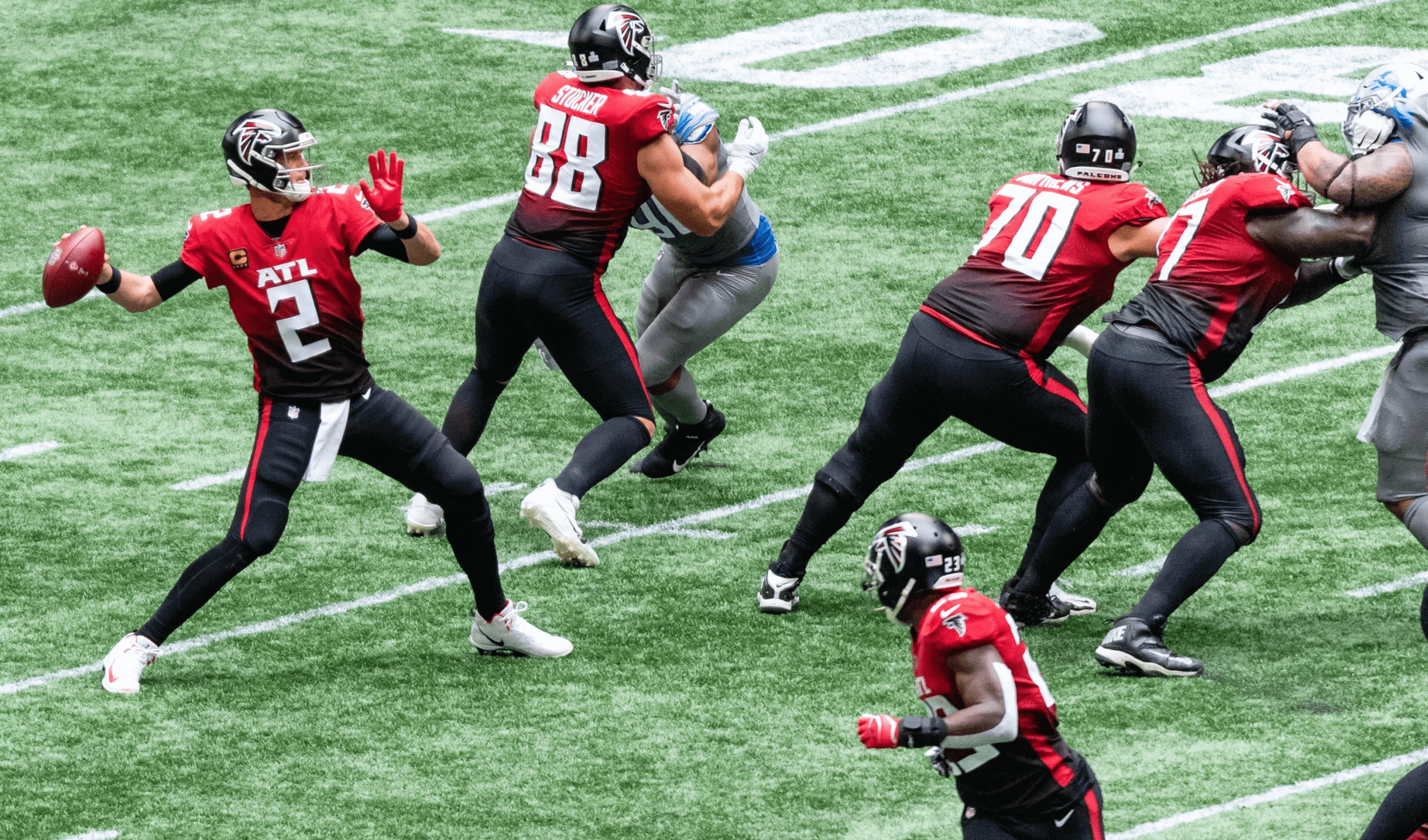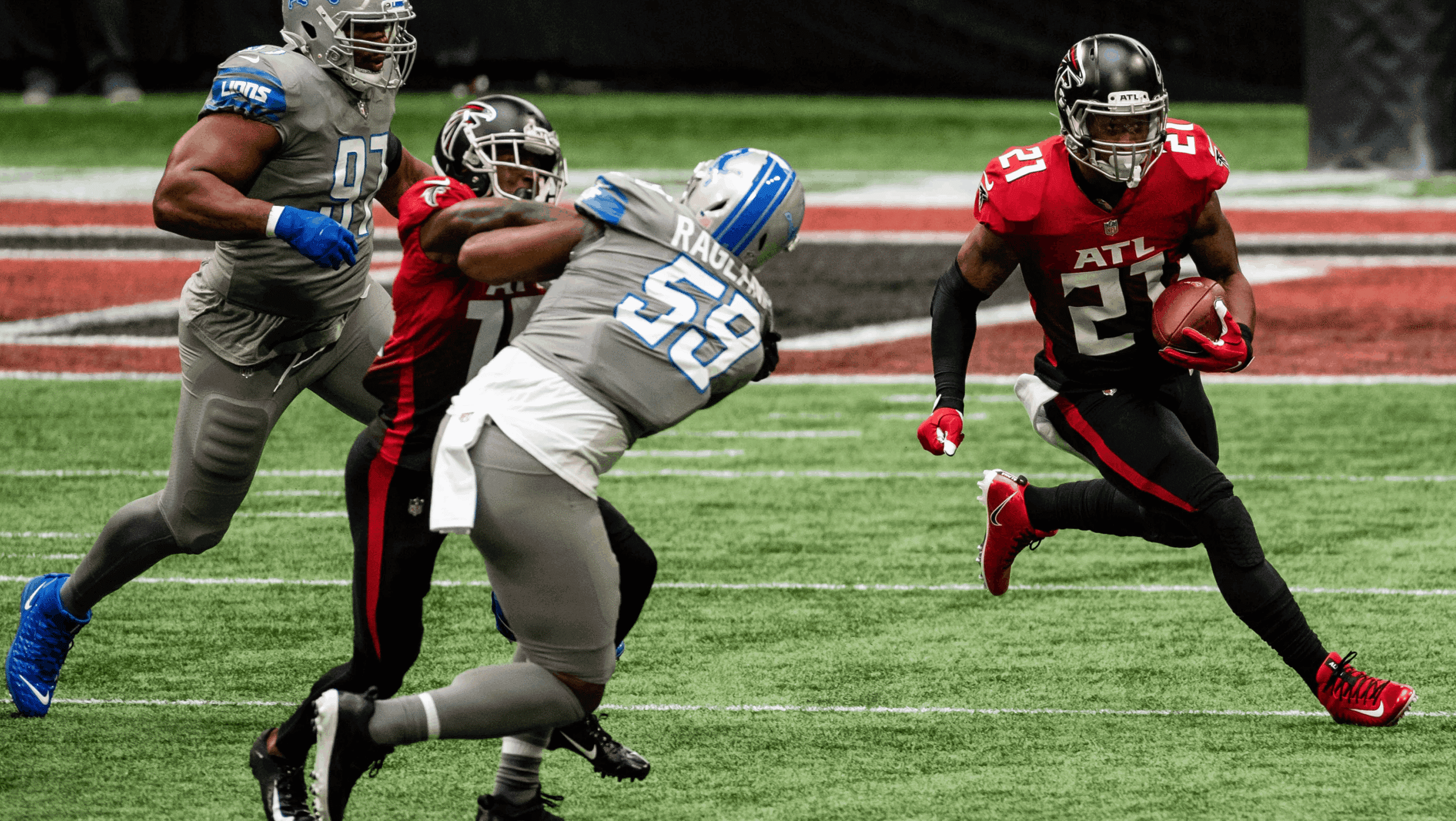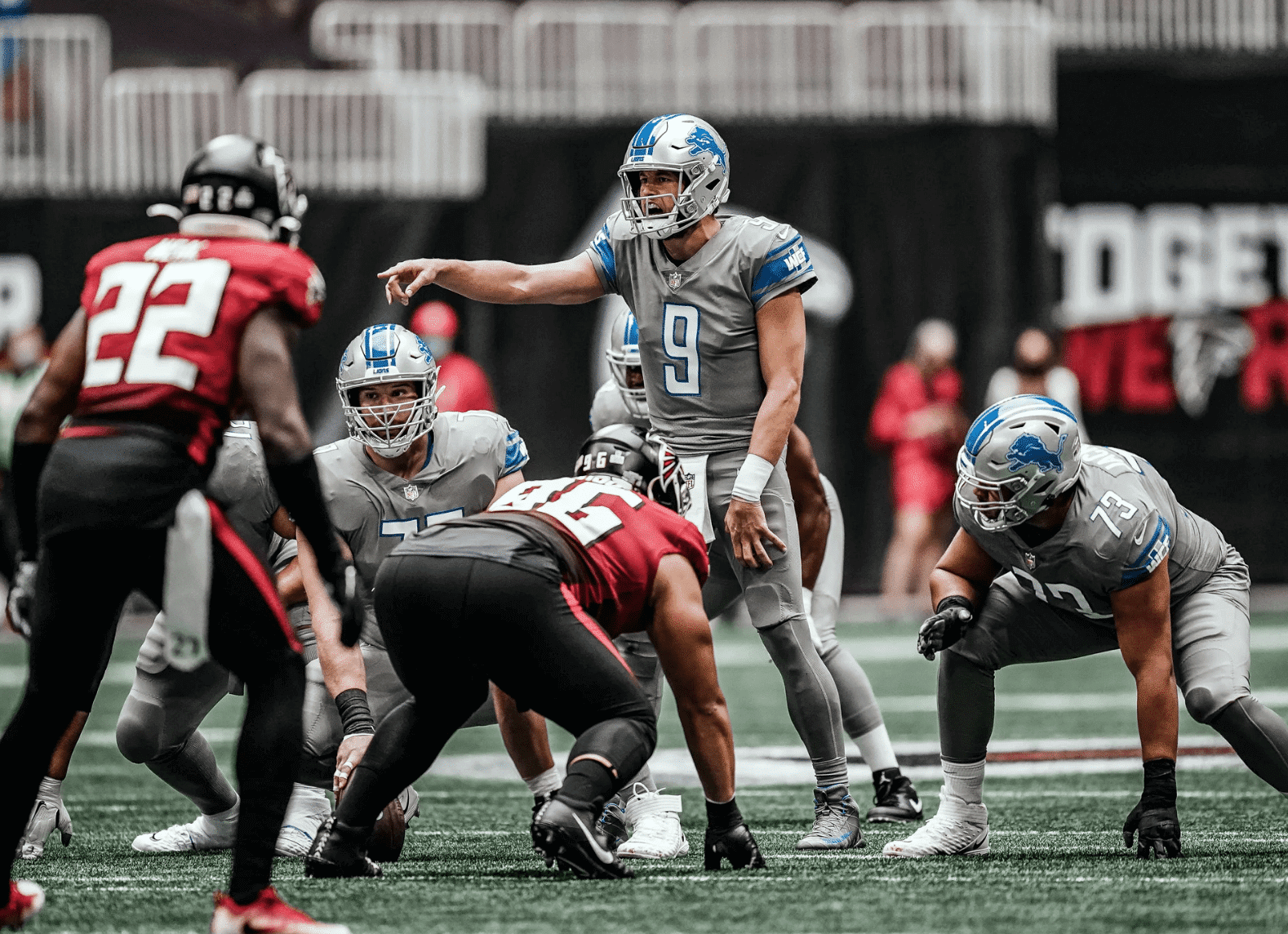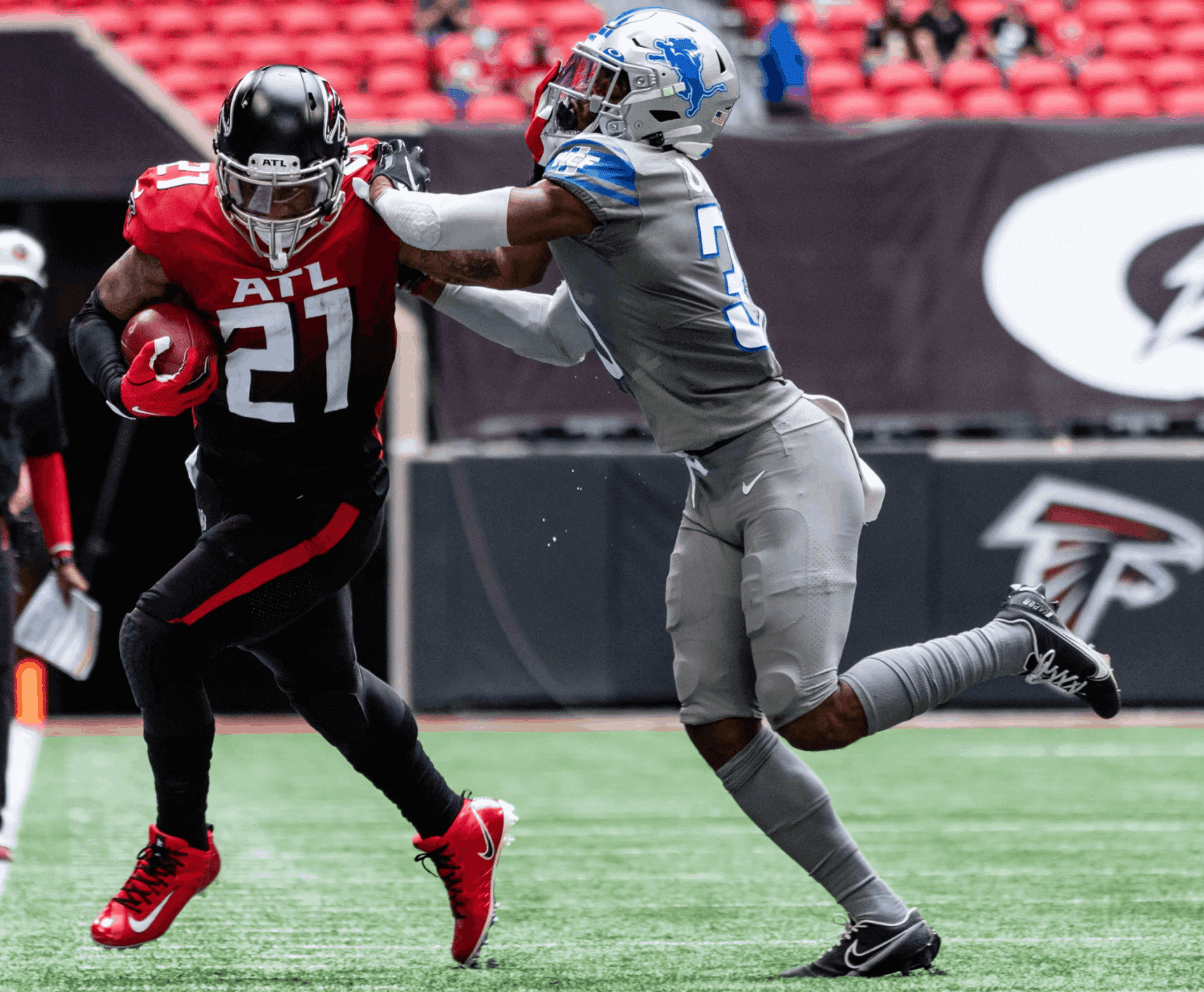 It seems fitting that this game between two awful and awful-looking teams was decided by a runner who didn't know enough to fall down and instead scored a game-losing touchdown. If you're a glutton for punishment, there are lots of additional photos here, here, and here.
The Falcons also used gradient-patterned end zones, although the gradation was more subtle than the one on their jerseys: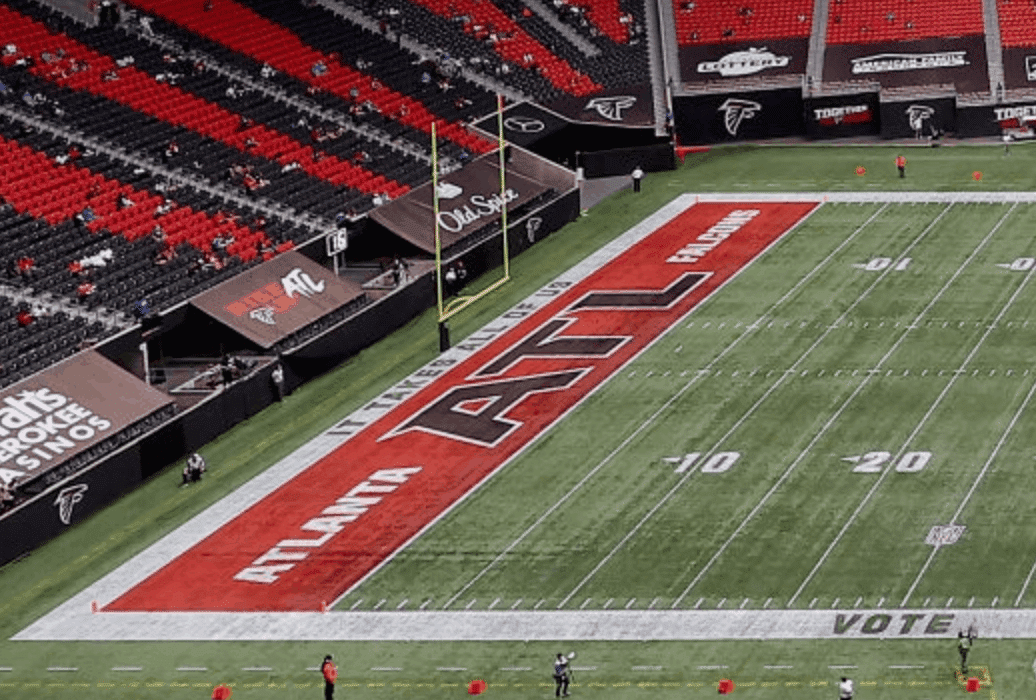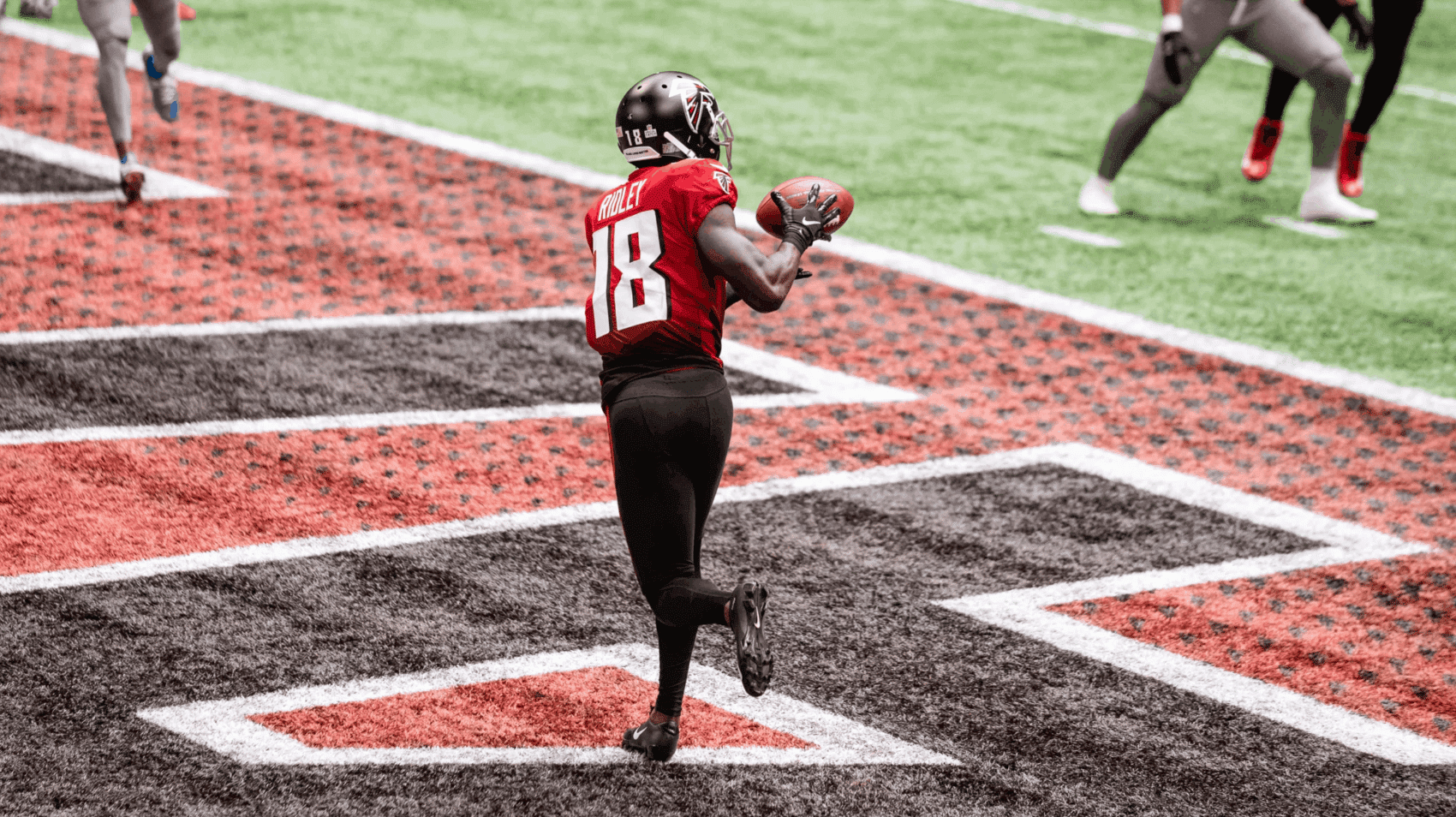 In yet another tidbit from that game, the Falcons named Martin Luther King Jr. as an honorary captain, and players from both teams wore T-shirts with a quote from him during pregame activities: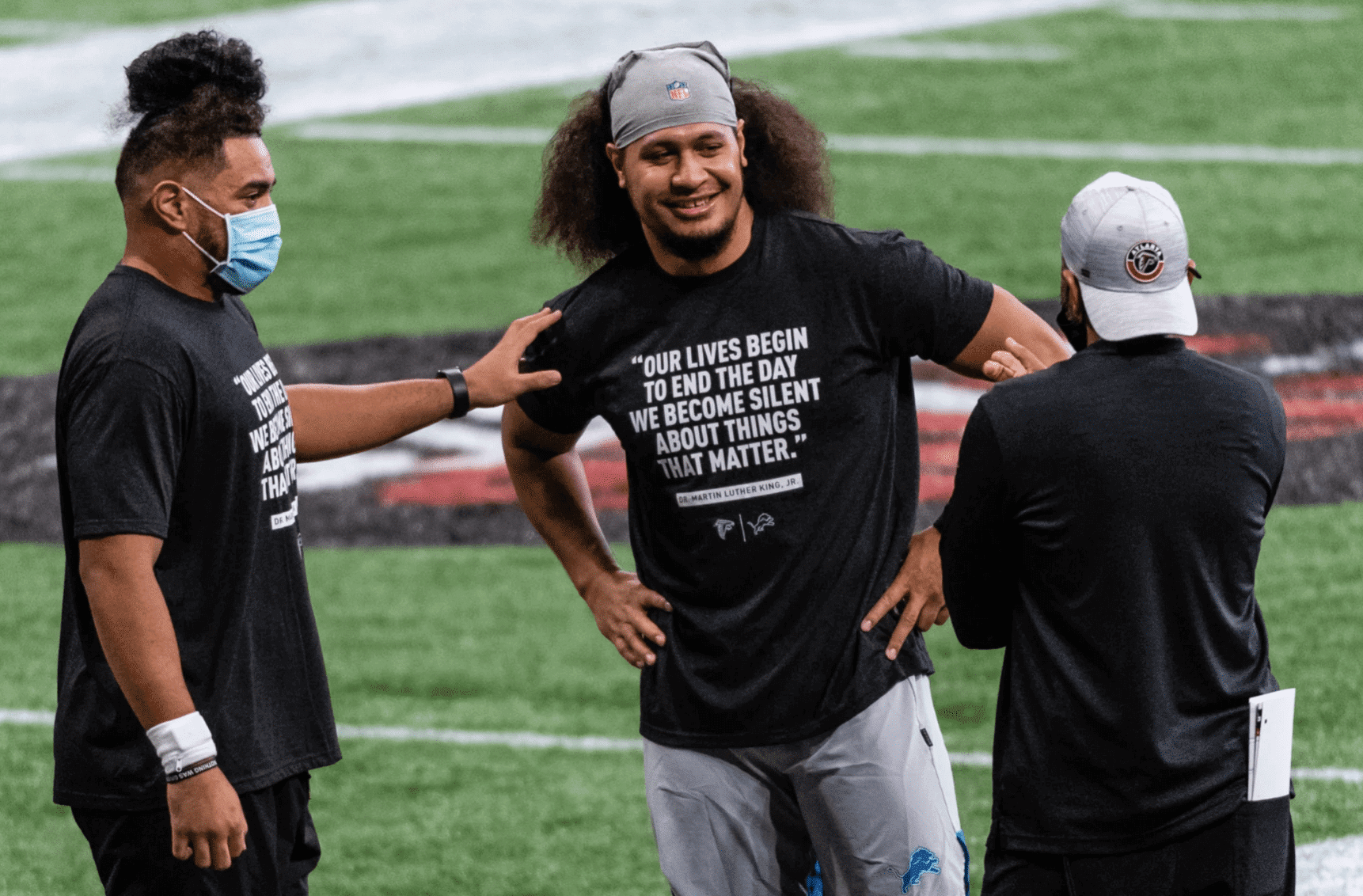 Finally, we should also note that this was a color-vs.-color game.
In other news from around the league yesterday:
• Another brutal-looking game (also with neither team wearing white) took place in Arizona, where the Cardinals wore their BFBS alts and the Seahawks went mono-grey: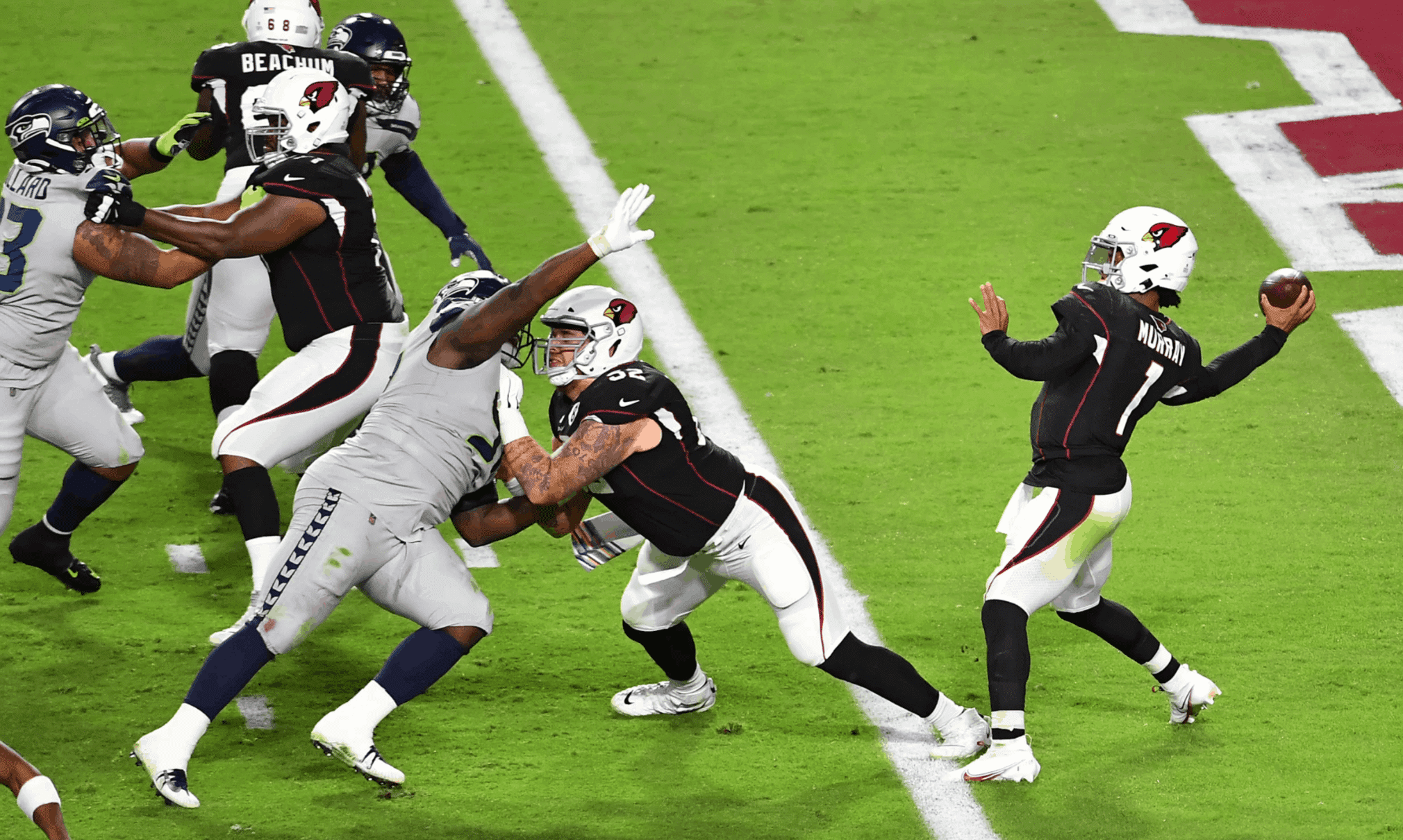 This continues a trend of teams wearing their "special" uniforms for nationally televised Sunday- and Monday-night games. The problem, of course, is that the "special" unis are often their worst unis.
• Another note from that game: The Cardinals' memorial patch for Larry Wilson has been black with a white numeral on the team's red and white jerseys. But the black patch's circular outline wouldn't be evident on the BFBS jersey, so, as you can see in that last photo, they used a white patch, which created an "8 ball" effect.
• The first snow game of the season took place in Denver. Always nice to see a field with snow and players sliding around:
.@Alexander_CB45 forces the fumble, Bryce Callahan recovers!

📺: CBS pic.twitter.com/jeWSHQt27H

— Denver Broncos (@Broncos) October 25, 2020
• In that same game, Kansas City wideout Tyreek Hill wore a base-layer shirt with last season's NFL centennial logo on the right sleeve and yellow bands on both sleeves: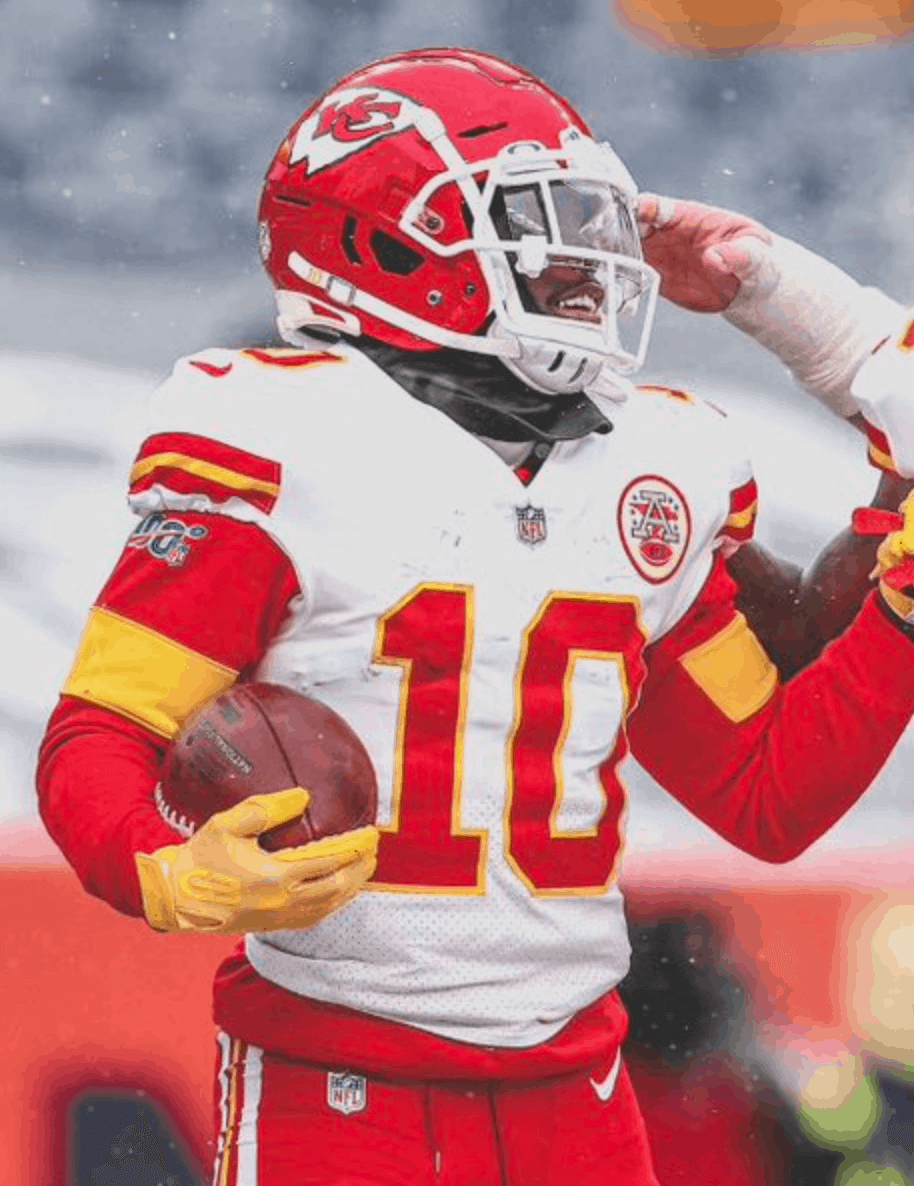 Turns out that's a retail hoodie from last season that Hill apparently modified by removing the hood!
• Also from that game: I'm assuming this isn't new, but the Broncos are using the wrong "feet" notation for the elevation sign in their stadium. It should be a prime mark, but instead they have an apostrophe: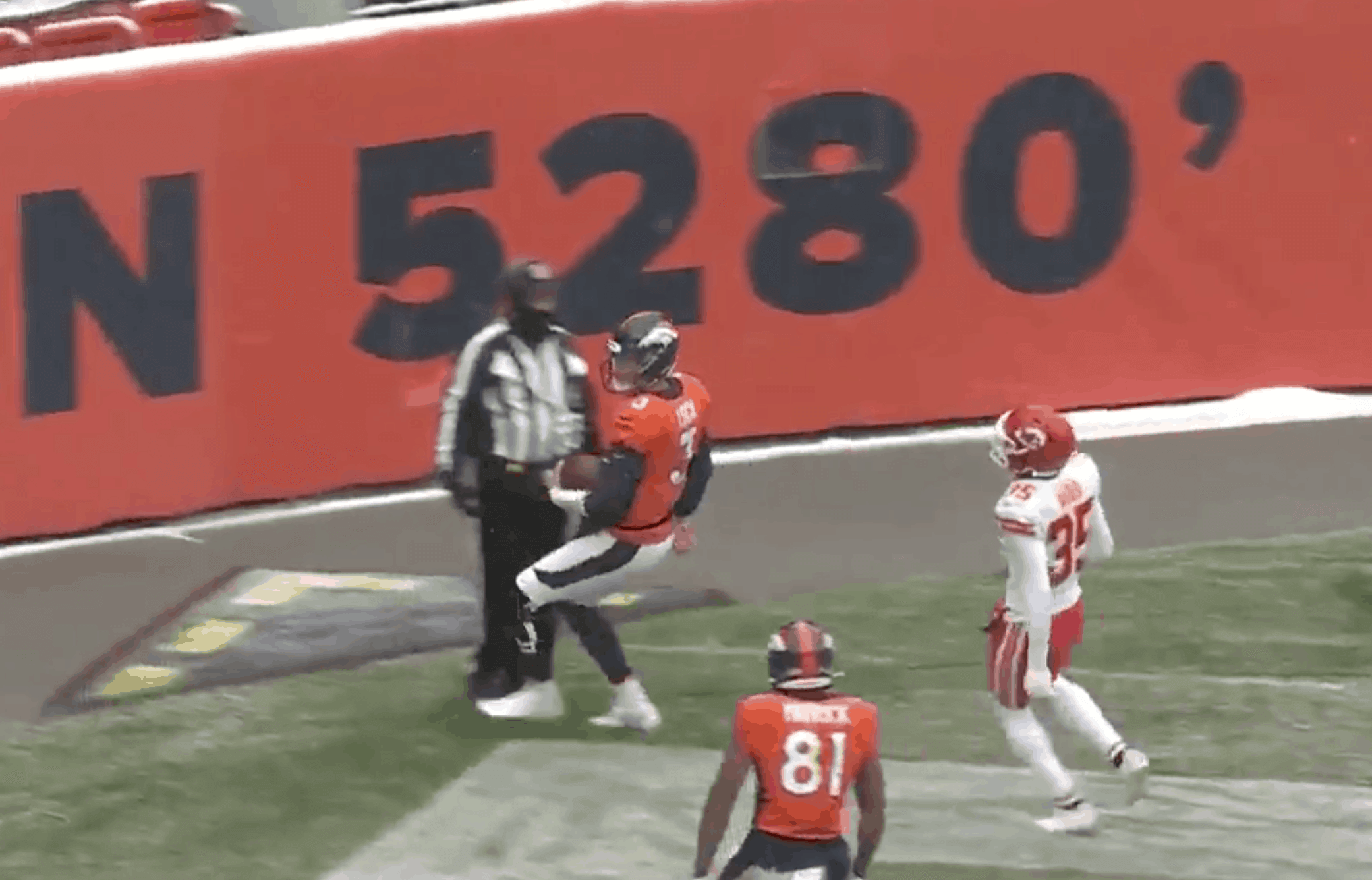 • The Browns went white-over-orange for the first time with their new uni set, and holy moly did it look magnificent (lots of additional photos here and here):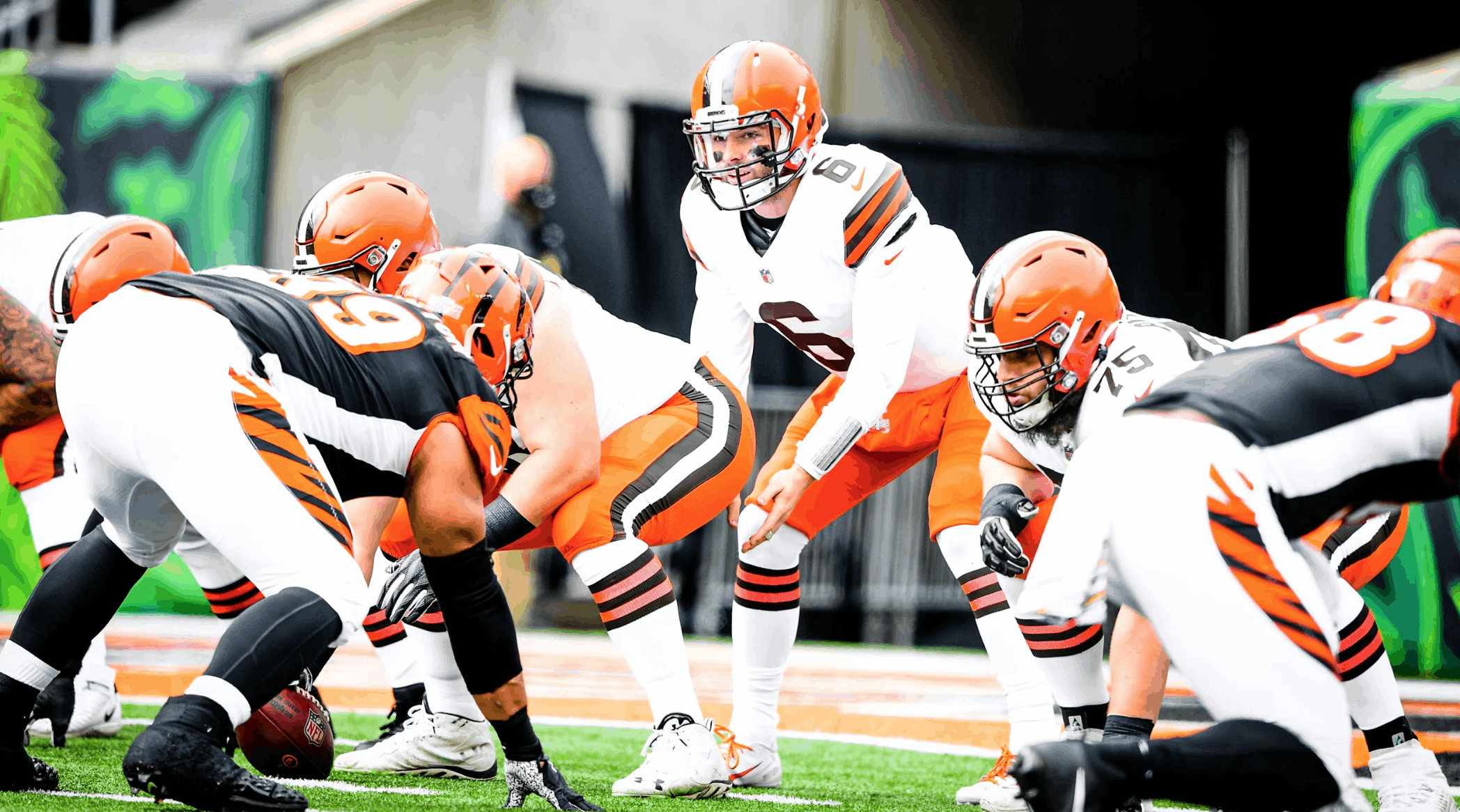 • Players have been wearing Tredcals, which are those thigh pads with raised uni numbers or team logos, for a few years now. But in that Browns game, linebacker Mack Wilson wore one with a skull: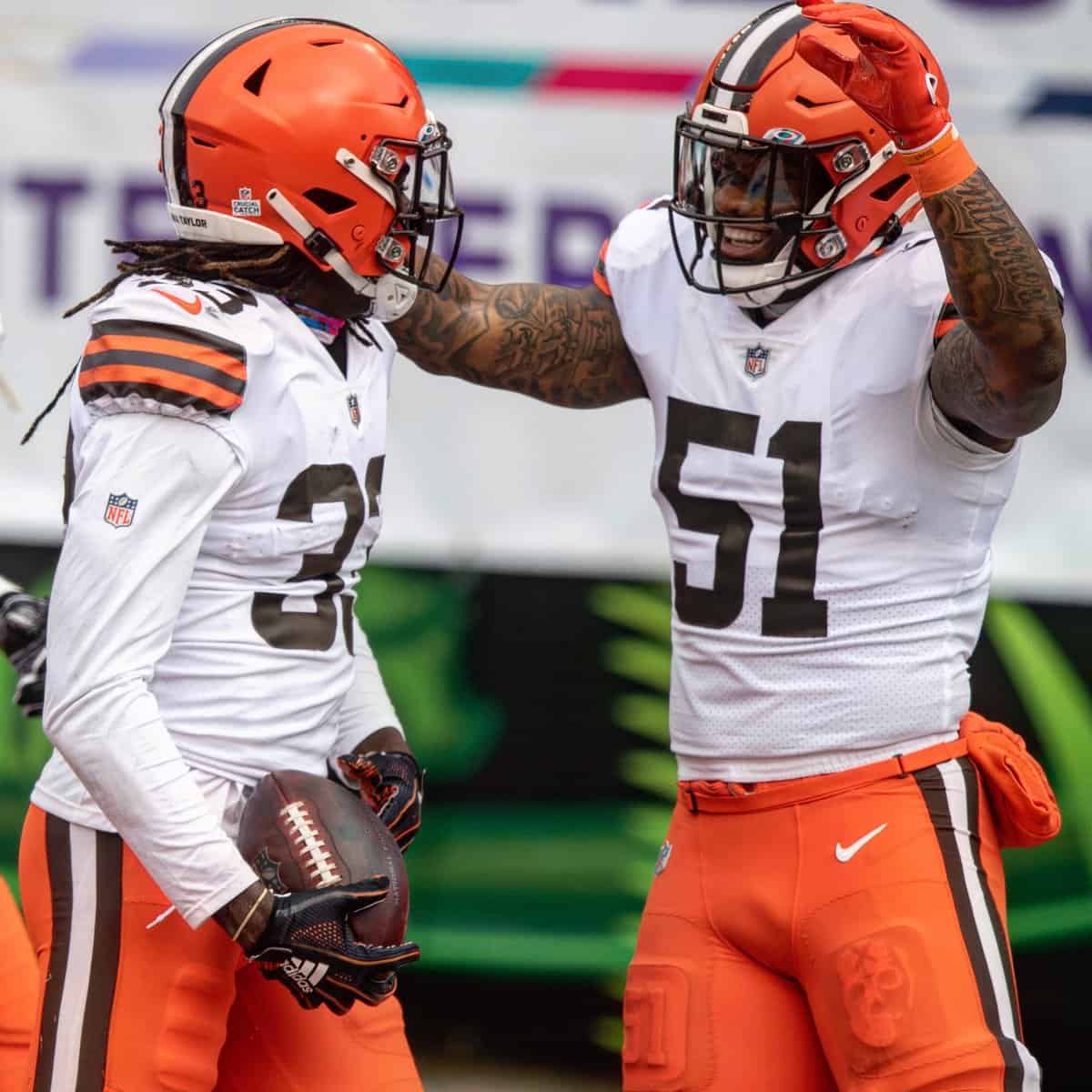 At first I thought that was a Halloween thing, but then I checked and found that he's been wearing it for several weeks. Anyone know more?
Update: It apparently refers to this:
It's a mentality.. #Nobody$afe❌ #Dirty3o™️ pic.twitter.com/4dYECF8Upk

— Mack Wilson (@5mackwilson1) November 27, 2018
• The Jets went mono-green: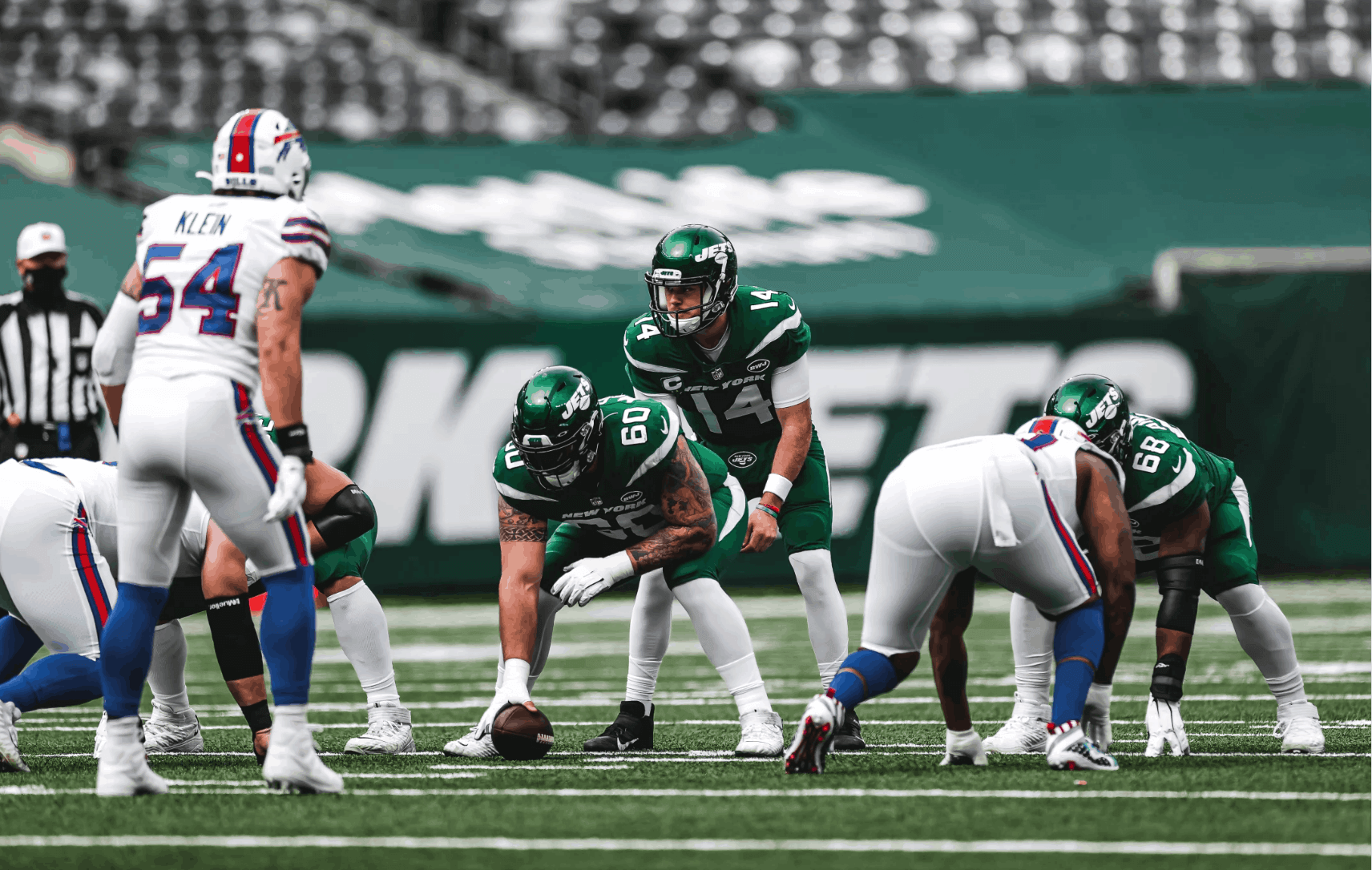 • The Titans wore their light-blue alternates: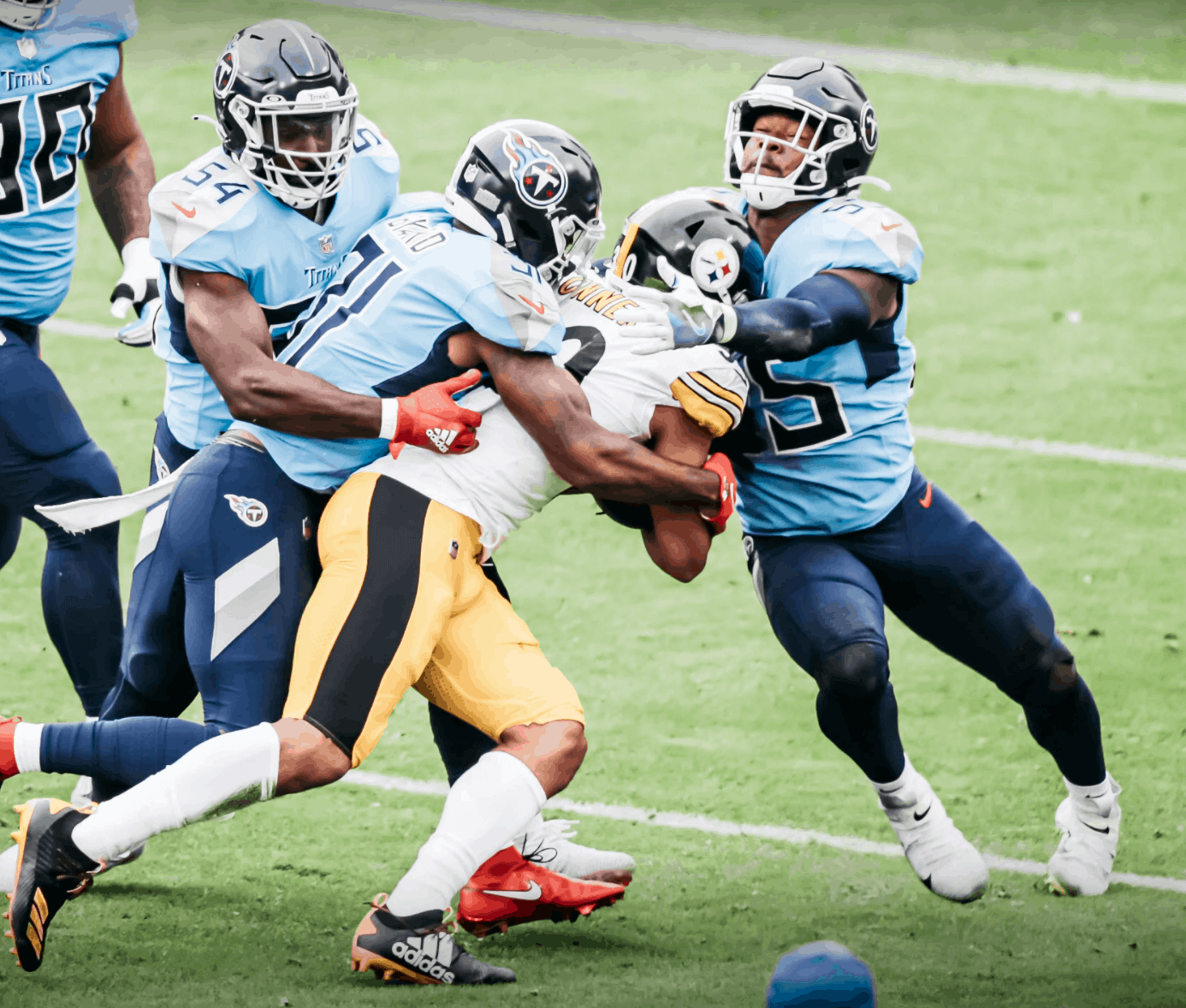 • The Texans went mono-navy: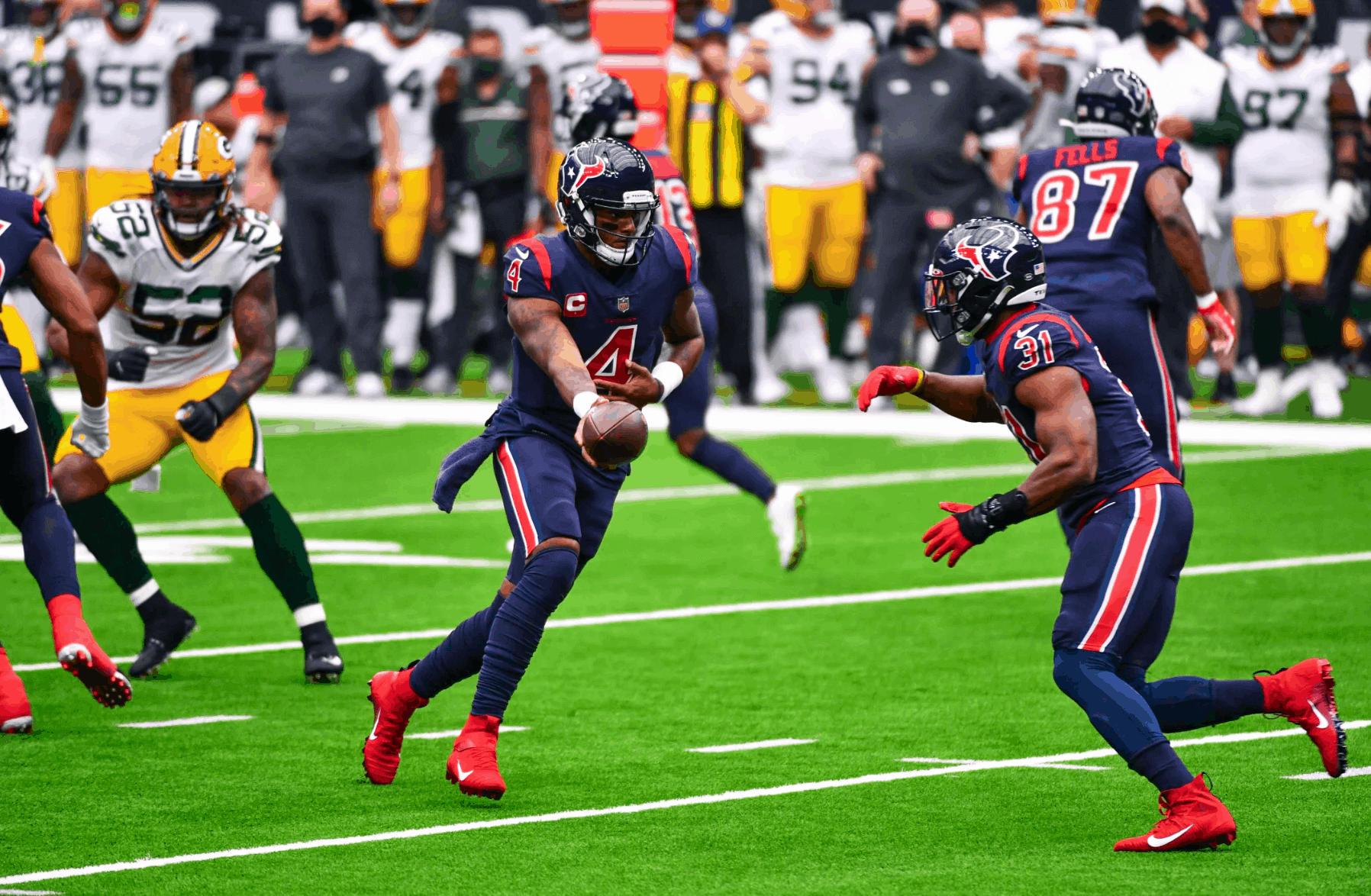 • Some of the fields had "Vote" printed on the white sidelines at the 25-yard lines (much like the "End Racism" messages on the end lines). In addition, some teams had pro-voting messages on the field of play, as seen in these photos from Atlanta, Washington, and New England: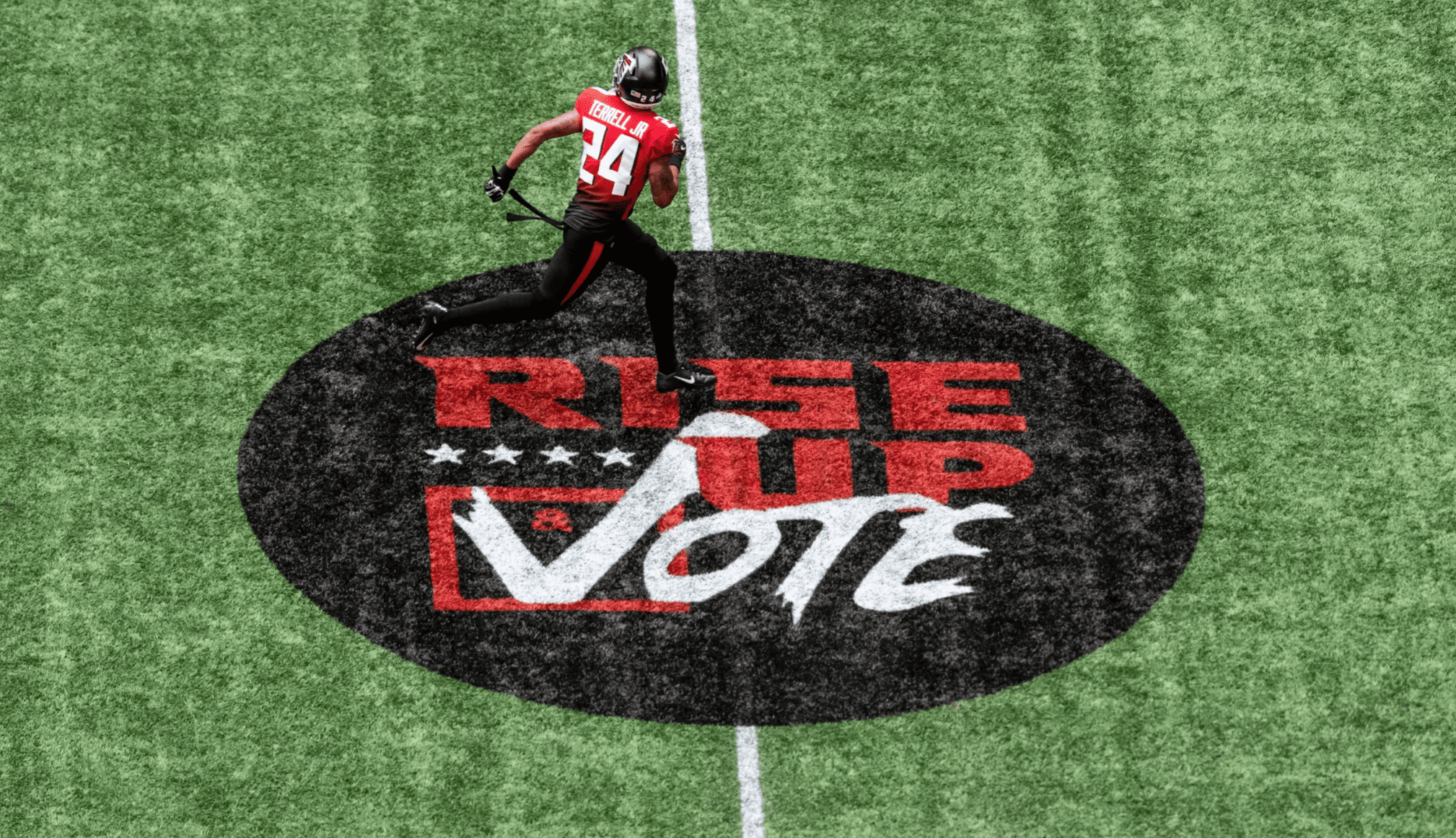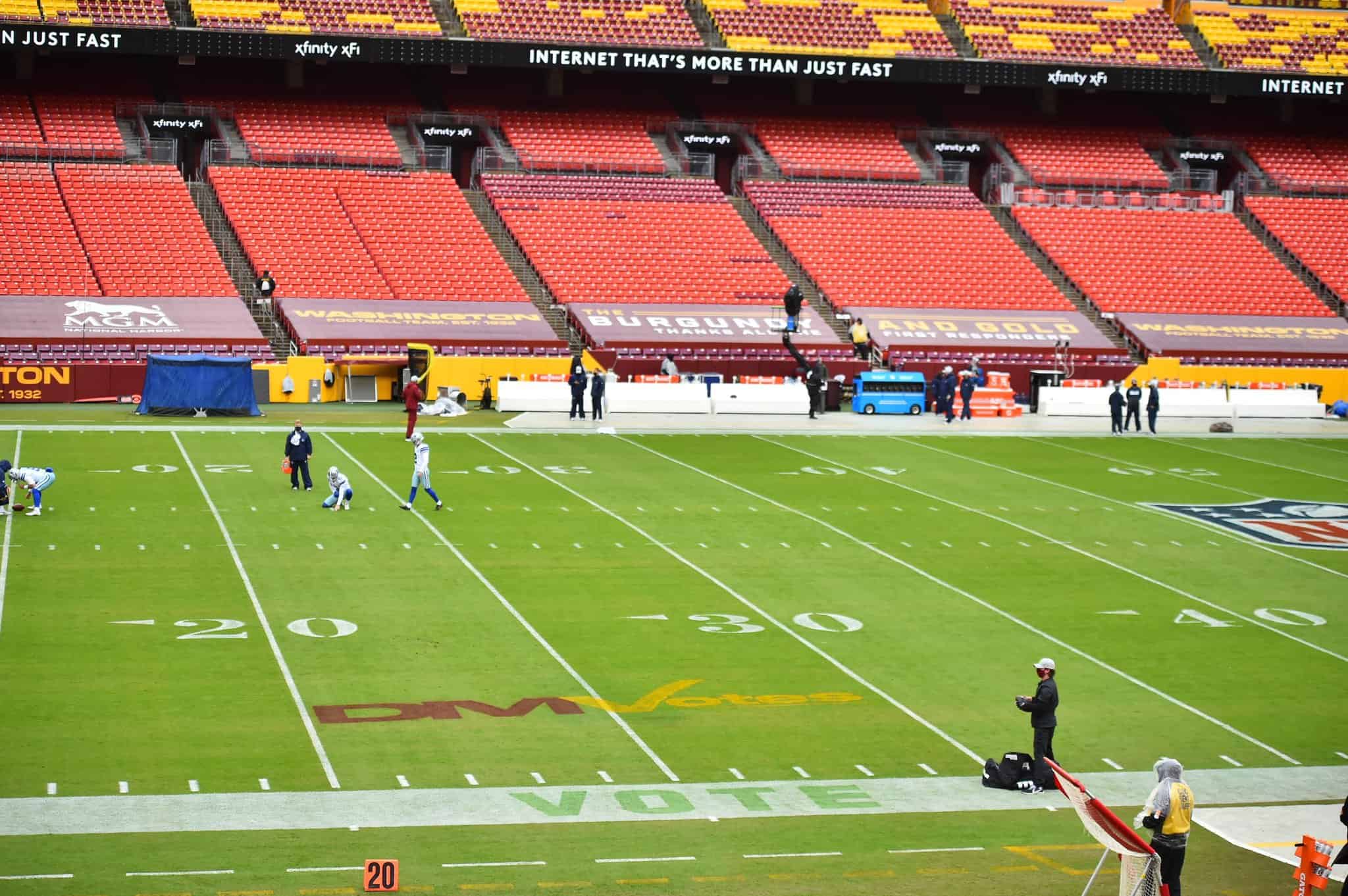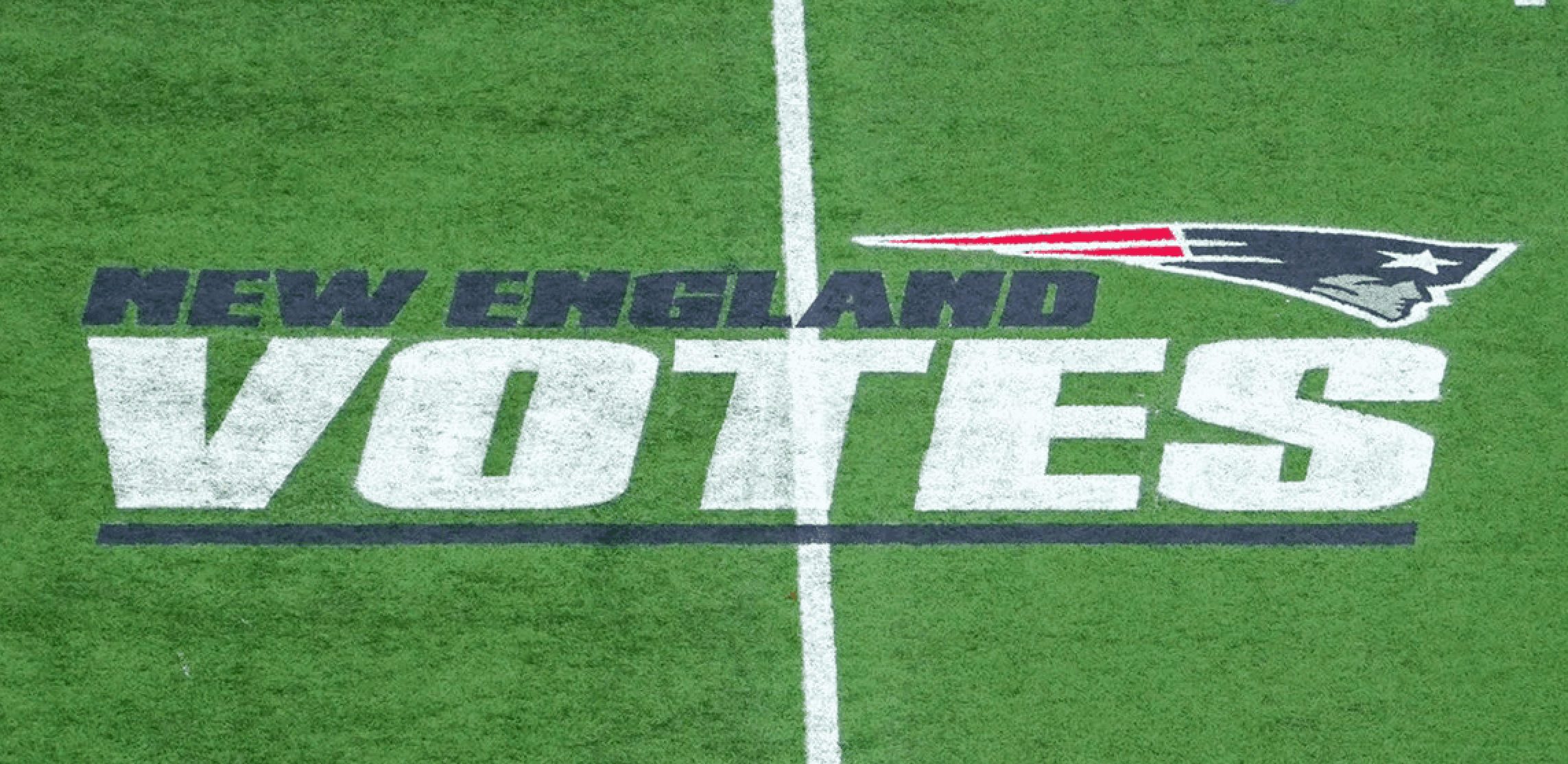 The Eagles had their own pro-voting graphic on the field on Thursday, as did at least two teams last week — the Jags and Vikings.
• Not a single home team wore white.
(My thanks to all contributors, including Timmy Donahue, Darren Doyle, Giles Ferrell, Scott Gurrola, Moe Khan, Matt Kuhn, Bain McCullough, Garrett Thomas, Mark Weber, @JaguarsUniforms, @PlusSFC, @NWKC816, @GridironEnlight, @tonsoffun57, and @JSelga23.)
• • • • •
• • • • •
World Series update: Yesterday was Sunday and the Rays were the designated home team for Game Five of the World Series, so they wore their standard Sunday home uni combo: baby blue jerseys with throwback caps.
That means the Rays have now worn four different jerseys in the first five games of the Series: navy (Games One and Four), grey (Game Two), white (Game Three), and baby blue (Game Five).
I'm assuming that other teams have worn four different jerseys in a single Fall Classic, because there are plenty of teams that have two separate softball tops in addition to their home whites and road greys. But has any team ever done it in the first five games?
I posted that query last night on Twitter, where longtime Uni Watch pal/ally Tyler Kepner came up with a recent example: In the first five games of the 2015 Series, the Mets wore blue road alternate (Game One), grey (Game Two), white pinstripes (Games Three and Four), and blue home alternate (Game Five). I of all people should have known that!
But two of the Mets' four jerseys were blue. So we could go deeper and ask if a team has ever worn four different jersey colors in the first five games of a Series, as the Rays have now done. Anyone..?
• • • • •
• • • • •
The Ticker
By Jamie Rathjen

Baseball News: A bunch of baseball uniforms from Hollywood movies — including Gary Cooper's Lou Gehrig uniform from Pride of the Yankees, Charlie Sheen's Cleveland uniform from Major League, John Goodman's Babe Ruth uniform from The Babe, and AAGPBL uniforms from A League of Their Own — are being auctioned (from Will Shoken).

College Football News: A Pitt player was wearing a Terrible Towel on Saturday (from @DeadstockDan). … Miami (Fla.) revealed new black alternates yesterday (from multiple readers). … Washington also has new alternates (also from multiple readers). … Louisville revealed throwbacks to be worn Nov. 20 (from M. Brinston Berry). … Temple's equipment manager talked about how the school's switch to Nike affected the football team and their new uniforms (from multiple readers). … Ohio State OL Wyatt Davis was wearing a jacket with two swooshes, instead of the usual one, for an interview before their game on Saturday (from Tyler Ness). … Back in the 1980s, Virginia's yard-marker numerals were blue — and Indiana's were red! (From James Gilbert and John M.) … ABC broadcaster Sean McDonough was not pleased by Pitt's GFGS uniforms on Saturday (from Doug Keklak and Pitt alum Chris Weber).

Hockey News: The Junior A Saskatchewan Junior Hockey League's Weyburn Red Wings and Estevan Bruins played a home-and-home preseason series. In both games, Weyburn wore red practice jerseys and Estevan wore gold (from Wade Heidt). … A Redditor made concepts for every NHL team (from Mike Chamernik).

Basketball News: A balloon sculpture of Bucks PF D.J. Wilson is a Bucks/Michigan uniform mashup (from @mikeobs).



Soccer News: Scottish Premiership teams wore the "Show Racism the Red Card" patch this weekend, and Aberdeen also wore black armbands yesterday in memory of former manager Ebbe Skovdahl. … Elsewhere in Scotland, Dunfermline Athletic seem to give their women's team hand-me-downs from the men's team, because not only are those kits from 2018-19, they also still have the men's Scottish Championship sleeve patch. … I have no idea if Leicester City striker Jamie Vardy's shinpads always troll his opponents, because shinpads aren't something you actually see very often, but those are in character for him (from Charles George).

Grab Bag: Lewis Hamilton set the Formula One wins record at yesterday's Portuguese Grand Prix, and here is what his car looked like for all 92 of them (from Jeremy Brahm). … Also from Jeremy: Here's a video showing how F1 trophies are made. … We had a Ticker item a few days ago about one of Australia's Twenty20 cricket teams, the Sydney Thunder, adding a piece of Aboriginal artwork to their sleeves. It's now apparently to be worn by all Women's Big Bash League teams, and instead of kneeling, each game is to feature an Aboriginal barefoot circle ceremony. … Women's college teams wearing pink or pink accents included Duke and Louisville field hockey and Georgia Tech volleyball. … Add to the annals of interesting NASCAR trophies a mounted dirty sock (from @indywestie). … A few days ago, The New York Times ran a piece on the history of some superheroes' costumes (from John Nelson). … You need to see an Orange County (Fla.) police dog wearing a uniform. Sorry, I don't make the rules (from Timmy Donahue).
• • • • •
• • • • •