Elaine: It's quite a coincidence.
Rava: Yes. That's all. A coincidence.
Elaine: A big coincidence.
Rava: Not a big coincidence. A coincidence!
Elaine: No, that's a big coincidence.
Rava: That's what a coincidence is! There are no small coincidences and big coincidences.
Elaine: No, there are degrees of coincidences.
Rava: No. There are only coincidences.

— From Seinfeld, 'The Statue' episode, 1991
.
An interesting sequence of events unfolded yesterday. Was it all just a coincidence, or something more? Let me walk you through the timeline of yesterday's events so you can decide for yourselves:
7:41am: I publish Thursday's blog post, which includes a tribute to Tom Seaver, whose death was announced on Wednesday night. My tribute explains how Seaver always had dirt on the right knee of his uniform pants because, as I put it, he was "the classic drop-and-drive pitcher," always dragging his right leg against the dirt of the mound.
10:16am: Uni Watch reader Joe Wagner posts a comment, as follows: "How cool would it be for the Mets to memorialize Seaver by making the right knee of their pants dirty instead of some sort of patch."
10:37am: I see Joe's comment, love the idea, and feel stupid for not having thought of it myself. I respond, "Oh, shit — Y-E-S!"
10:44am: Feeling that Joe's idea deserves wider circulation, I prepare a tweet. It summarizes Joe's idea (giving him credit, of course) and includes four photos of Seaver's dirt-stained right knee. I tag @Mets because I'm hoping lots of Mets fans will see the tweet, and also because I'm hoping people connected to the Mets will see it. Because it's Twitter and I'm up against a character limit, I write "drop/drive" instead of "drop-and-drive":
Genius idea from Uni Watch reader Joe Wagner: Since Tom Seaver famously had dirt on his right knee (due to his drop/drive motion), @Mets should memorialize him by rubbing dirt on their pants knees — or even wearing "dirty" patch on their knees — instead of a typical jersey patch. pic.twitter.com/YRmAheQDa2

— Paul Lukas (@UniWatch) September 3, 2020
Next five hours: Some retweets, some comments, but nothing major. I forget about the whole thing while working on other stuff.
3:53–4:02pm: With the Mets getting reading to play the Yankees at 4:10pm, three Mets beat writers — Anthony DiComo (who covers the team for MLB.com), Peter Botte (New York Post), and Tim Healy (Newsday) — tweet that all Mets players will wear dirt stains on their right knee to honor Seaver. All three beat writers refer to Seaver's "drop-and-drive delivery":
To honor Tom Seaver, every Mets player will put dirt on the right knee of their pants legs today, symbolic of Seaver's iconic drop and drive delivery.

— Anthony DiComo (@AnthonyDiComo) September 3, 2020
Mets all wearing dirt on their right knees to honor Tom Seaver's "drop-and-drive" delivery. Perfect.

— Peter Botte (@PeterBotte) September 3, 2020
From the Mets: Every member of the Mets will put dirt on the right knee of their leg today, symbolic of Tom
Seaver's drop-and-drive delivery.

— Tim Healey (@timbhealey) September 3, 2020
4:08pm-ish: The Mets take the field. They all have a smudge on their right knee. Yankees broadcaster Michael Kay approvingly notes the tribute, using the term "drop-and-drive":
The Mets came up with the perfect Tom Seaver tribute.

(via @YESNetwork)pic.twitter.com/JzcY3MI9t1

— Yahoo Sports MLB (@MLByahoosports) September 3, 2020
4:10pm: The game begins. The knee-smudged Mets quickly fall behind, 4-0, but come back to win, 9-7, in 10 innings.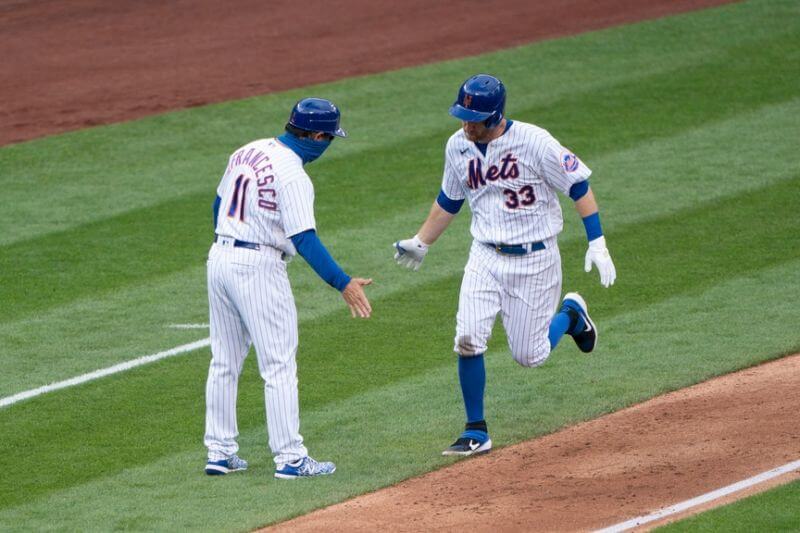 ———
Given the repetition of "drop-and-drive," it's obvious that DiComo, Botte, Healy, and Kay were all quoting from the same Mets-provided press release. That's all pretty standard. But did the Mets crib that press release — and, more importantly, the idea itself — from my tweet?
Some quick background: Obviously, I did not invent the term "drop and drive" as it pertains to pitching. But I'm pretty sure that the term did not yet exist during Seaver's career and that he was not described that way while he was an active player. I don't recall when I first heard the term (I believe it gained currency through youth baseball academies, where pitchers are often taught to be either "drop and drive" or "tall and fall"), but I do recall that at some point I thought to myself, "Oh, this 'drop and drive' thing that everyone likes to say now — that's what Tom Seaver was, with his dirty knee and that!" That's why I used the term to describe his delivery in yesterday's blog post. But to be fair, I'm hardly the only one who has described Seaver in that way over the years.
Shortly after yesterday's game started, I got in touch with a Mets contact, who said, "I would suspect some in the Mets org probably did [see the tweet]. … I doubt they'd admit it if they did take the idea from you." That contact then asked a few people and told me, "I asked…didn't get a real answer. Doesn't sound like the PR department knows where the idea came from, genuinely."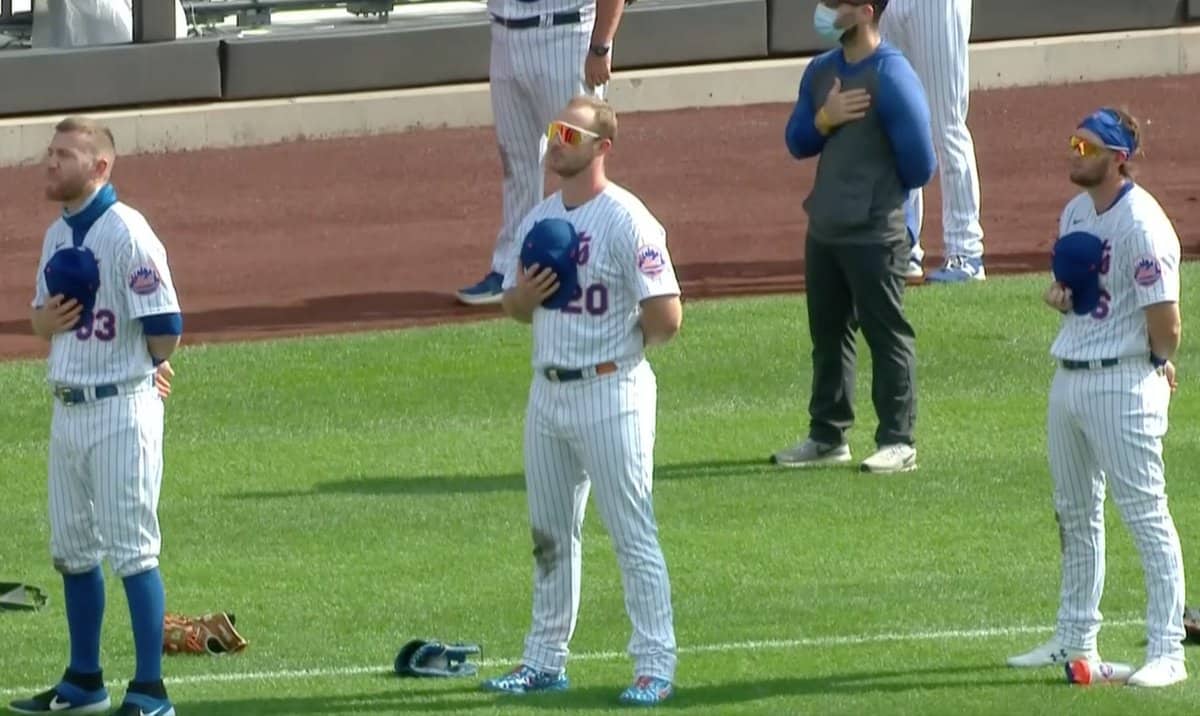 I also emailed Harold Kaufman, the Mets' VP of Communications. As I explained to him, if the Mets got the idea from my tweet, I don't care about getting credit for myself, but I care a lot about Joe Wagner getting credit for his tremendous idea.
Kaufman did not respond to my inquiry.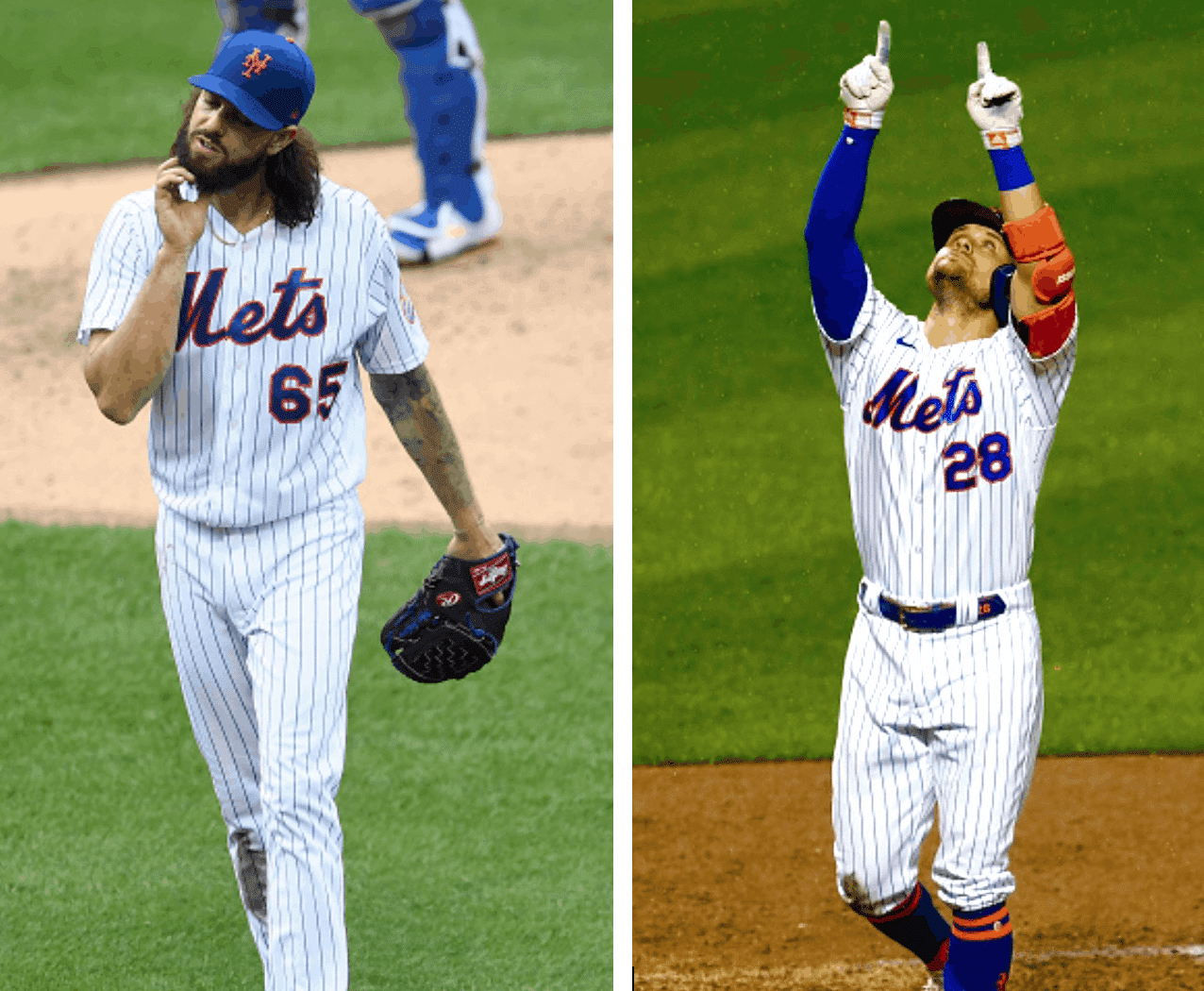 Lots of media outlets picked up on the Mets' knee-smudge tribute. The coverage was uni-versally positive — and with good reason, because it was a wonderful gesture! But did the Mets get the idea for that gesture from Joe Wagner? If so, they really ought to acknowledge that. (Interestingly, ESPN ran a story about the knee-smudge tribute that included an embed of my tweet, but the embed felt pretty random, with no framing or context to suggest that it might have been the impetus for the tribute.)
We'll probably never know for sure, but I have a hard time believing this is just a case of "great minds think alike." And if I'm right — if the Mets did indeed get the idea from my tweet and are refusing to admit it — that would be so sadly typical. Joe Wagner is a longtime Mets fan (as you can see at right, he even has a Mets-themed Uni Watch membership card) — what could be more fan-friendly than embracing a fan's idea and then acknowledging it, celebrating it? What a huge missed opportunity, especially in the midst of a miserable year that's badly in need of feel-good stories.
I emailed Joe during the game to see what he thought of all this. He wrote back, "I've been tied up at work all afternoon and haven't paid attention to the Mets. Your email was a bright spot in a crappy day. I'm just going to tell my kid that it was all my idea and the Mets stole it from me."
As we emailed back and forth, he added this:
Seaver is just a bit before my time as a Mets fan. … I really started following the Mets in the mid-80s. I'm 49 now, so missed out on his prime years. I knew about the dirty knee, but I didn't really think about it as a tribute though until I read Uni Watch this morning and I started thinking about what they'd do for a patch. I'm not a big fan of the black circle with the number or initials — It feels like the easy way out to me. Then I thought about a patch on the knee and figured players wouldn't like it, as it might change the "feel" of their uniform trousers.
And that's how he came up with the idea of the dirt stain.
Well done, Joe. You probably changed the course of athletics aesthetics yesterday. And if you weren't the source of yesterday's tribute, well, it certainly is quite a coincidence.
In other Seaver tribute developments (none of which I tweeted about in advance, so these were presumably all home-grown ideas):
• The Mets hung a Seaver jersey in their dugout.
• The scoreboard was given a Shea Stadium throwback motif and the American flag was at half-staff (or maybe two-thirds staff?).
• Just prior to the first pitch, all Mets players raised their caps toward Seaver's retired number, which is up at the top of the ballpark:
The Mets players and coaches raise their caps to the number 41 hanging at Citi Field for Tom Seaver. 🙏 pic.twitter.com/HqqakNT9dt

— SNY (@SNYtv) September 3, 2020
• The Mets will add a memorial sleeve patch for Seaver "this weekend."
Those are all excellent gestures. The dirt-smudged knees were even better. It would be nice to know who came up with the idea for that, and how.
• • • • •
• • • • •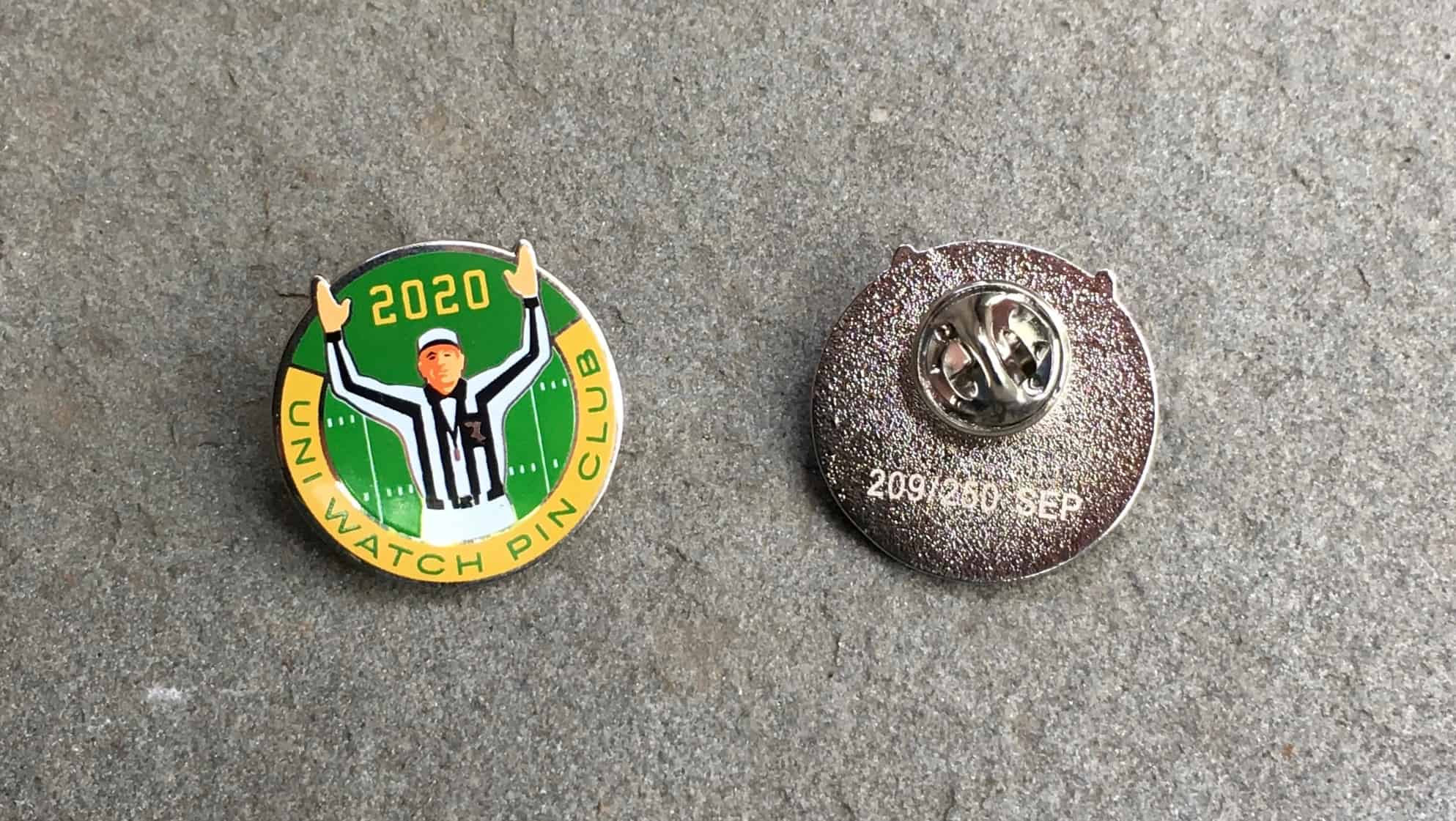 Click to enlarge
Pin Club reminder: In case you missed it on Tuesday, the Uni Watch Pin Club's new design for September, which features a football referee theme, is now available.
Need to get caught up? Here are our January, February, March, May, June, July (bobble!), and August pins. (Sorry, April sold out!)
My thanks, as always, for your consideration.
• • • • •
• • • • •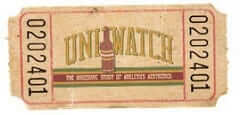 ITEM! Key ring raffle: Reader Christian Berumen has generously covered the cost of a Uni Watch Key Ring for me to raffle off, so that's what we're going to do today.
This will be a one-day raffle, available only to people with USA mailing addresses. To enter, send an email to the raffle address by 8pm Eastern tonight. One entry per person. I'll announce the winner next week. Big thanks to Christian for sponsoring this one!
Meanwhile, the winner of yesterday's raffle is Steve Jacobson, who's won himself $30 to spend on Uni Watch merch. Congrats to him, and thanks to Pedro Naranjo for sponsoring that one.
• • • • •
• • • • •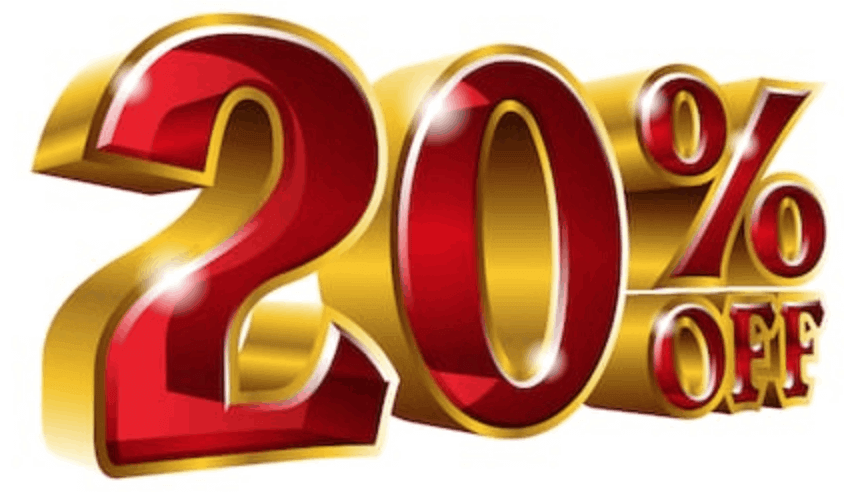 ITEM! Bigger Teespring sale: Yesterday morning I announced a 10% Teespring sale. But then in the afternoon they suddenly launched a 20% sale! From now through midnight Pacific Time tonight, you can get 20% off of anything and everything in the Uni Watch Shop, the Uni Rock Shop, and the Naming Wrongs Shop but using the checkout code 100K.
After the 20% discount expires at midnight, you can still get 10% off with the checkout code LABORDAY through next Tuesday, Sept. 8. Enjoy!
• • • • •
• • • • •
The Ticker
By Anthony Emerson


Baseball News: Reader John S. Choe's friend Evan Katz has written a very well-researched piece on the protective shoulder flap on a catcher's chest piece, known as the "Robbypad." … The Phillies retired Dick Allen's No. 15 prior to yesterday's game, and Phils SS Didi Gregorius even wore a Dick Allen mask (from multiple readers). … Mets IF Jeff McNeil wore teammate Brandon Nimmo's elbow guard during an at-bat last night (from @EliotRants). …  Mariners IF Dee Gordon has announced that he is now going by Dee Strange-Gordon after his mother DeVona Strange, who was killed when he was six years old. We'll see if he also changes his NOB (from Mike Chamernik). … On Wednesday night, Pirates P Derek Holland wore cleats commemorating Mr. Rogers (from @Finerific). … We've known for a while now that the Brewers' ballpark will be getting a new advertised name after this season. Here's the new logo that goes along with the name (from multiple readers). … Former Uni Watch advertisers Streaker Sports have released a line of Wiffle Ball T-shirts — the first officially licensed Wiffle Ball apparel ever.

NFL News: Add the Ravens to the list of pro teams selling cardboard cutouts to fill the stands (from Andrew Cosentino). … The NFL's mobile site has updated Washington's logo but not the team name, which seems kind of backwards (from Aaron Hirota). … Riley Denver's nine-year-old daughter created alternate identities for the nine CFL teams, plus the yet-to-be-announced team based in Atlantic Canada.

College/High School Football News: Boston College has a whole heap of new unis, including two different pairs of gold pants, two different maroon jerseys and three different white jerseys (from @ACC_Tracker). … University of North Texas has a gorgeous new white uni. … Georgia Tech's Twitter account posted a video of the newly remodeled Bobby Dodd Stadium (from @GTThrashFan). … Notre Dame posted a video of the grounds crew applying the ACC logo to the turf at Notre Dame Stadium. Notre Dame is usually an FBS independent but is playing in the ACC this year due to many of their originally scheduled opponents being from conferences that have opted to postpone their seasons (from multiple readers).

Basketball News: Here's how the Cavs' Statement alternate will look next season with the Jordan logo (Kary Klismet and @Bsakes). … In Wednesday night's Thunder/Rockets game, OKC PG Chris Paul got a technical foul for delay of game after taking 22 seconds to tie his sneaker (from Mike Chamernik). … Here's a great article on the disabled World War II vets who created the sport of wheelchair basketball. A uni note is that a lot of those early teams lacked uniform bottoms (from Kary Klismet).

Soccer News: New kits for Virginia men (from our own Jamie Rathjen). … Also from Jamie, English non-league club Hebburn Town's new shirts have the same NHS patch that Premier League clubs do, but as the NHS logo is copyrighted, they had to print the shirts before Aug. 31.

Grab Bag: New unis for Polish handball club Łomża Vive Kielce (from Ed Żelaski). … Wanna feel old? Nintendo has a 35th-anniversary logo for the Super Mario Bros. franchise (from John Cerone). … Also from John, the U.S. Air Force is "crowdsourcing" ideas for uniforms and active apparel. … The Air Force Academy's new live falcon mascot has been named Nova (from Timmy Donahue). … Really interesting article about how the pandemic has changed towel protocols (WaPo link) at the U.S. Open tennis tourney (from Tom Turner). … The LPGA is letting caddies use carts during next week's ANA Inspiration tournament, due to extreme heat that's being forecast (from Mike Chamernik).
• • • • •
[adrotate group="2″]
• • • • •
Click to enlarge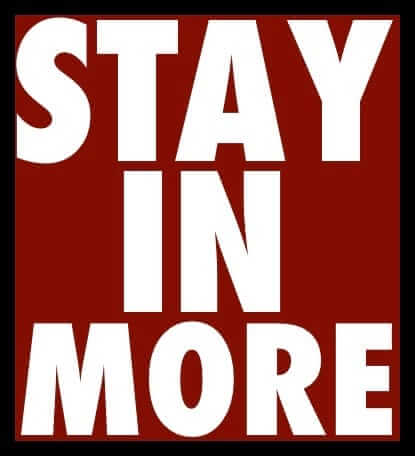 What Paul did last night: Thanks for all the feedback about my decision not to blog every single day about the porch photos. After listening to everyone's comments and thinking about it a bit more, I've decided that I'll still do my best to post the porch photo each day, but I'll only add some descriptive text when if something meaningful happened or if something's really on my mind. Most days, it'll just be the photo, presented without further comment.
As always, you can see the full set of Pandemic Porch Cocktails™ photos — now over 170 of them — here.
• • • • •
The entire Uni Watch team is taking the Laborious Day weekend off (Phil will resume his weekend posts on Sept. 12). Everyone have a safe, healthy holiday weekend, and I'll see you back here on Tuesday. Peace. — Paul