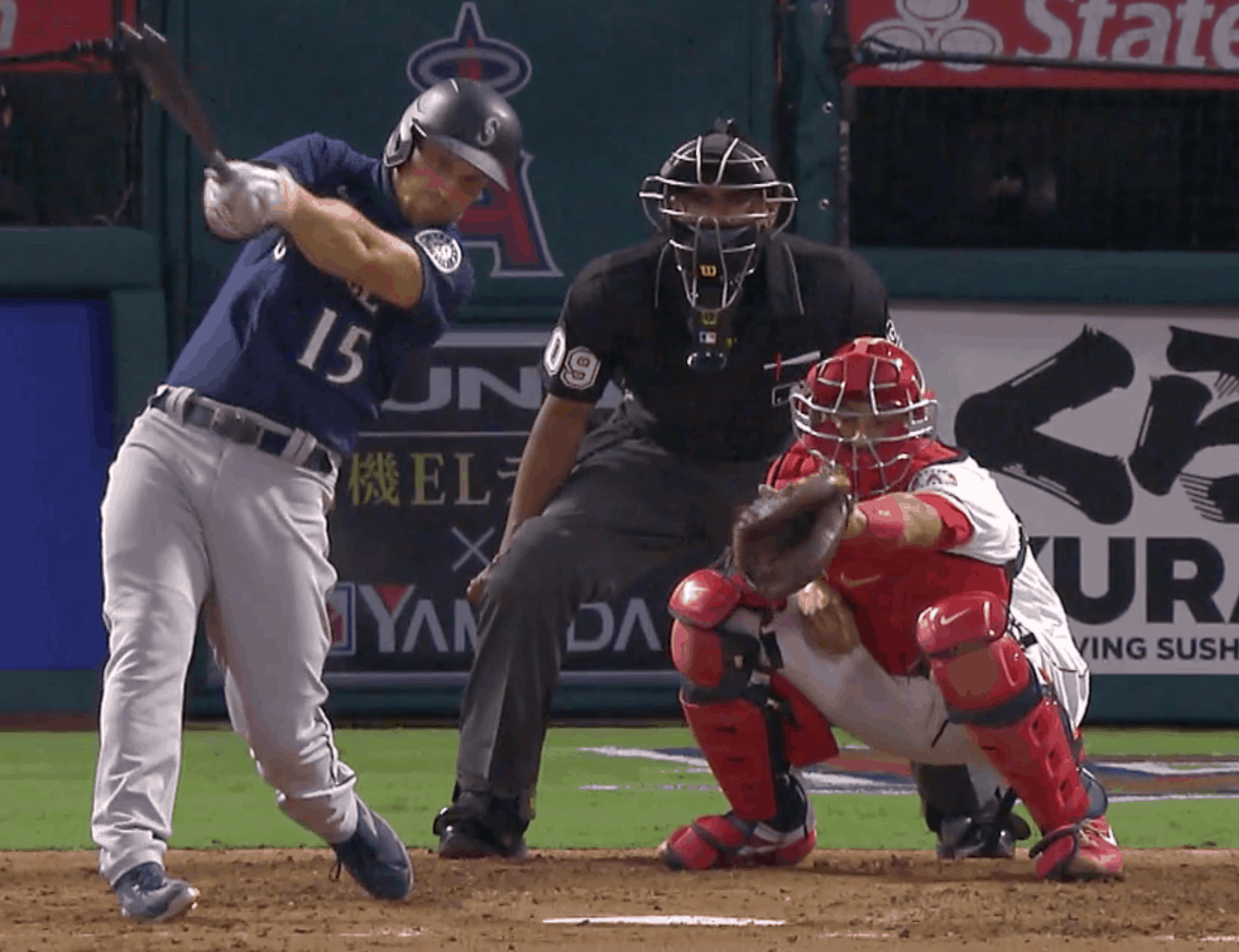 Check out umpire Edwin Moscoso who was working the plate for last night's Mariners/Angels game in Anaheim. Is he really wearing No. 09, à la Benito Santiago?
That would be remarkable enough. But it turns out Moscoso is actually wearing No. 109! It's hard to make out the entire number unless you have a good side view, as seen here: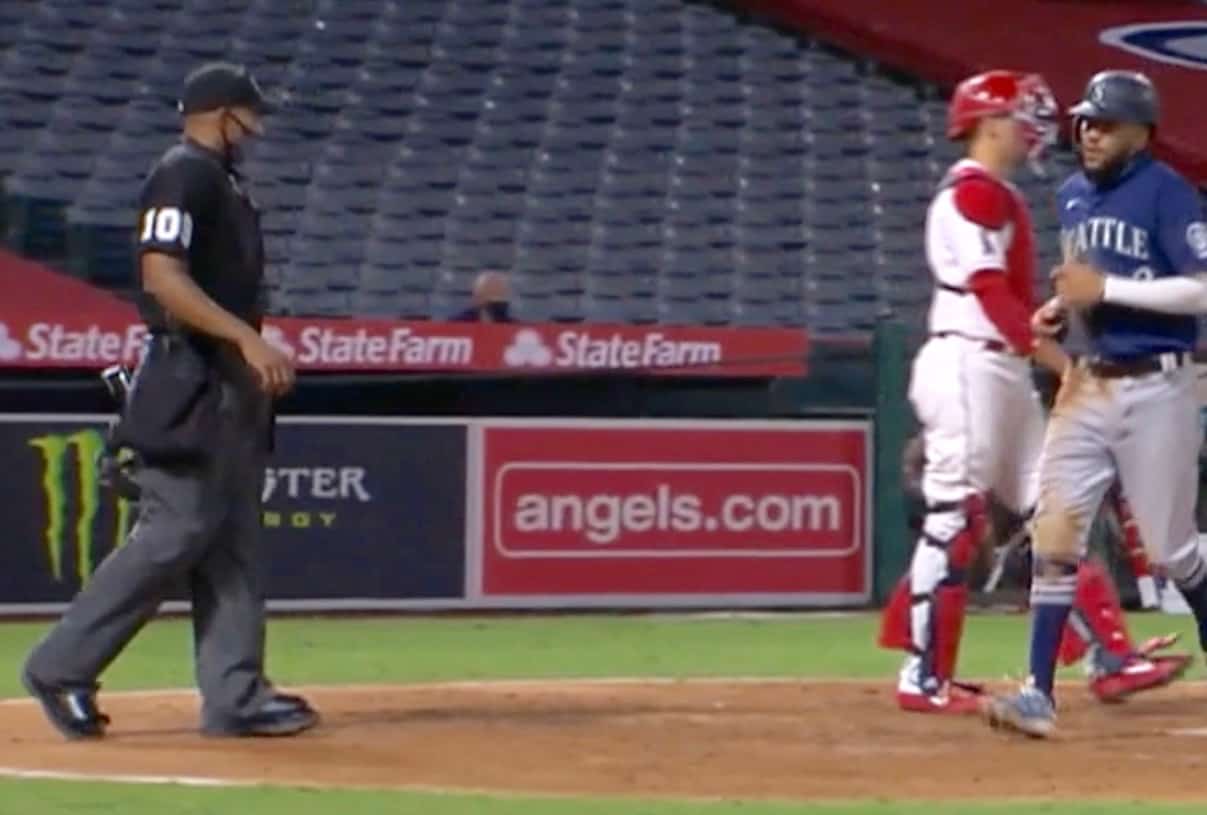 Moscoso's triple-digit number was spotted by reader Rich Fronheiser. "With all the umpire opt-outs and the number of rookies they're using, I guess it was inevitable," he says. "But I almost expected them to not assign numbers this season to these folks." In other words, it's yet another unusual outgrowth of the pandemic.
The umps' sleeve numerals are so big, and they wrap around so far on Moscoso's sleeve, that he appears to be wearing different numbers depending on which angle you view him from: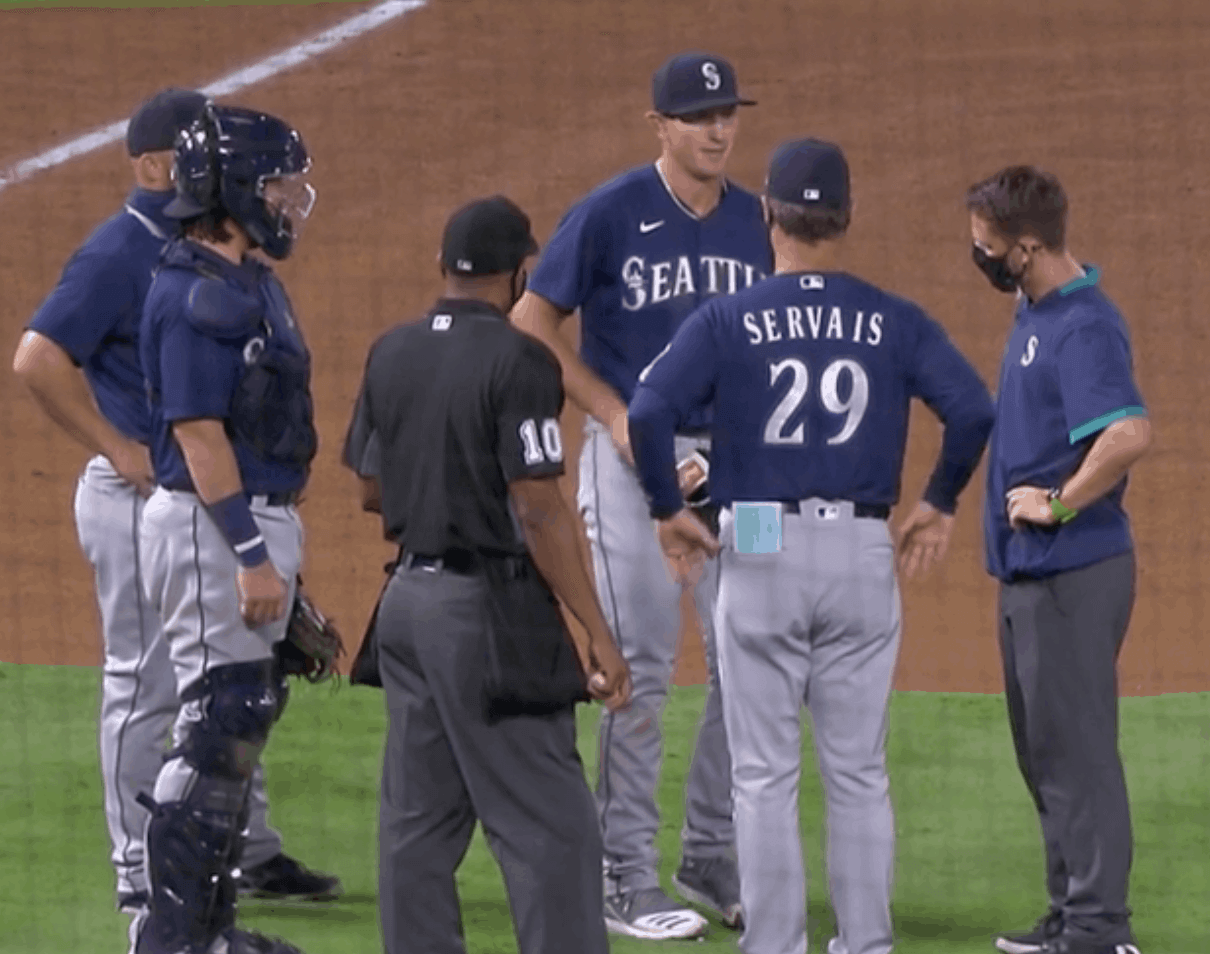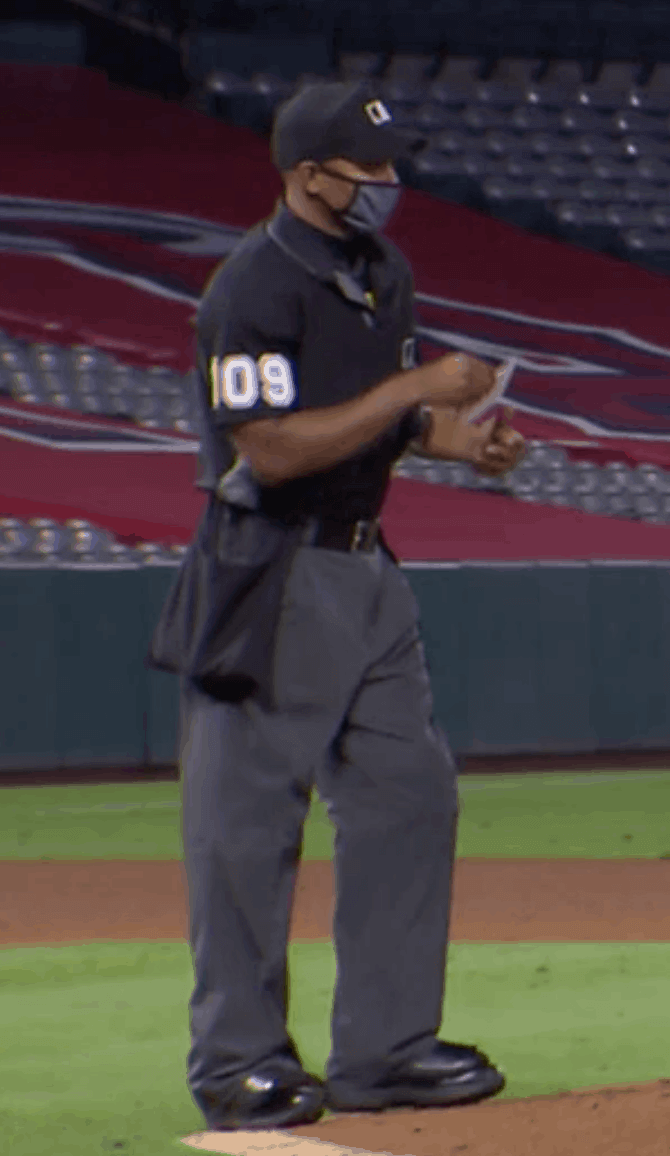 I'm fairly certain this is the first time I've seen an MLB ump with a triple-digit number. Is Moscoso the first ump to wear one? I'm not sure — MLB's all-time ump roster doesn't include uni numbers.
All of which raises the question: Why do umps have numbers to begin with? Quick, can you name a single umpire's number (well, aside from Moscoso's)? I can't — not even relatively (in)famous umps like Joe West or Angel Hernandez (who, after looking them up, are Nos. 22 and 55, respectively). It's true that some umps have had their numbers retired — but when an umpire dies, do the active umps wear a memorial patch with his number? No! They wear his initials, which suggests that the numbers don't really matter or signify with anyone, not even fellow umps.
So from a rational perspective, the umps should probably just stop wearing numbers. But from a selfish perspective, I hope they keep wearing them, so we can continue to have fun anomalies like Moscoso wearing No. 109.
(Big thanks to Rich Fronheiser for spotting Moscoso's unusual number.)
• • • • •
• • • • •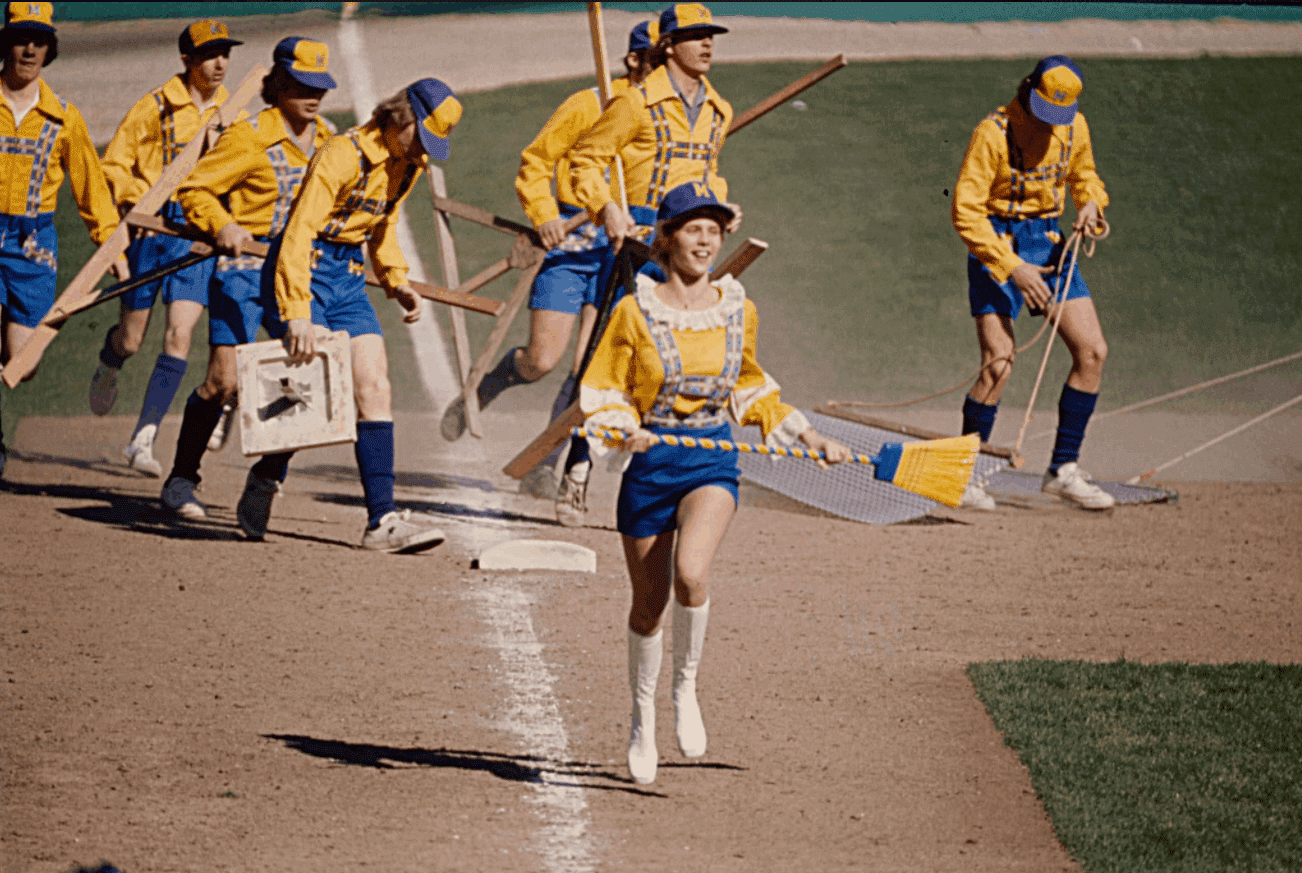 Click to enlarge
Too good for the Ticker: We can never see too many photos of the 1970s Brewers grounds crew in their lederhosen, am I right? The woman in the foreground is Bonnie Brewer — Bernie Brewer's female sidekick. There are more photos of her here.
(My thanks to Michael James for this one.)
• • • • •
• • • • •
Uni-cycling: What's even better than wearing a Uni Watch cycling jersey? Wearing a Uni Watch cycling jersey on a unicycle — while juggling! That's reader Kyle Campbell showing his skills and looking sharp while doing it. Nicely done!
• • • • •
• • • • •
The Ticker
By Paul

'Skins Watch: The NHL's Chicago Blackhawks announced yesterday that fans will no longer be allowed to bring headdresses into the team's arena (thanks to all who shared). … The English rugby union team Exeter Chiefs, which has been under pressure to change its identity, announced yesterday that it will keep its team and and logo by retire its costumed mascot. The fan group Exeter Chiefs for Change, promptly issued a statement criticizing the decision. … The board of ed in Winton Woods, Ohio, has voted to scrap its Native-based mascot and logo (from our own Alex Hider). … The Pittsburgh Pirates' Triple-A affiliate, the Indianapolis Indians, is reassessing its team name but has not yet committed to changing it (from many readers). … The rest of these are all from Kary Klismet: A Pop Warner team in Connecticut will no longer be called the Redskins. … Elko (Nev.) High School is keeping "Indians" as its team name because it has approval to use it from the local Elko Band Council of the Te-Moak Tribe of Western Shoshone Indians. … New Mexico's Lieutenant Governor has called on Cobre High School to remove the Chief Wahoo logo from its baseball field. … Interesting story about how Central Michigan continues to use "Chippewas" as its team name with the approval of the local Saginaw Chippewa Indian Tribe. … Denver Post sports columnist Sean Keeler has called on Lamar (Colo.) High School to discontinue its "Savages" team name coupled with Native American-themed imagery. … A youth hockey team in Strathcona, Alberta, has scrapped its Blackhawks-style logo. … Some students at Caldwell (N.J.) High School want to change the school's "Chiefs" team name. … Several Iowa high schools are considering changing their Native-themed team names and mascots. … Esko (Minn.) High School is considering changing its "Eskomo" team name.

Working Class Wannabes™: An article about the NFL's Pittsburgh Steelers says the team's 1970s squads "embodied the 'blue-collar', 'hard-nosed' football that was ubiquitous in that era." … South Carolina football defensive coordinator Travaris Robinson says he wants his players to have a "blue collar mentality." … An article about the NHL's restart described one of the playoff matchups as "the blue-collar [Blue] Jackets [against] the white-collar [Maple] Leafs."

Baseball News: The Brewers' racing sausages are the latest masked-up mascots (from Mike Chamernik). … With the Blue Jays playing as the designated home team in DC yesterday and today, fake crowd noise at Nats Park is supporting the Jays (from Tommy Turner). … The Twins wore their new powder blues last night for the first time. … Mariners P Bryan Shaw is the latest MLBer to wear his stirrups backwards (from Bryan Beban). … Speaking of Shaw, his glove still has his "29" uni number, which he wore while playing for the Rockies (from Derek Brownlee). … White Sox P Ian Hamilton is the latest player going with his pants hiked up well above his knees, Hunter Pence-style (from Logan Hard).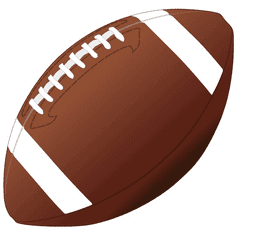 Pro Football News: Here's a good look at Washington S Landon Collins in the team's new uniform. … Speaking of Washington, a Nashville man unwittingly sold them a domain name that he had registered years ago (thanks, Alex). … The Broncos' website has a feature on the greatest player in team history for each uni number (from Kary Klismet). … Saskatchewan Premier Scott Moe recently wore a Saskatchewan Roughriders mask (from Wade Heidt). … If being a Browns fan drives you to drink, now you can drink Browns-themed wine (from Jason Hillyer).

College Football News: Here's another look at Florida State's new white numbers (from @VictoryCB). … LSU is the latest SEC West school to switch to mobile ticketing. "Mississippi State is the only school in the division to still allow print-at-home tickets," notes Griffin Smith.

Hockey News: This is a bit weird: A few NHL teams have purchased highway billboards in the hub/bubble cities. In Edmonton, for example, there's now a Predators billboard. And the Flyers have put up a billboard in Toronto (from Wade Heidt). … Here's a good video clip on how the graphics are being added to the ice at the NHL hubs (from Andreas Papadopoulos).

NBA News: Here's a team-by-team listing of the social justice messages that NBA players will be wearing in place of their NOBs, along with the reasoning behind some of the Jazz players' choices.

Soccer News: New kits for English side Reading FC (from Ed Zelaski). … New crest for La Liga's Deportivo Alavés (from Ryan Maquiñana). … New shirts for Serie A's Lazio (from Germán Cabrejo). … Here's an Instagram slideshow showing the history of Premier League ball design. "The ball for 2020-21 is shown with a Liverpool kit that won't ever be worn while using that ball, as Liverpool switches to Nike for next season," notes John Flory. … New outfitter for Polish side Jaguellonia Białystok, which is now with Kappa (from Ed Zelaski). … Portuguese side Benfica's new shirts have leaked. … Interesting note from our own Jamie Rathjen: "English Championship team Luton Town, who last week switched from Puma to Umbro, just released a bizarre statement featuring the sentence 'We are aware that there have been a number of statements in the public domain from organisations claiming that our decision to change kit supplier is a success for their own causes.' What they're referring to is that since Puma currently outfits Israel's national team, some pro-Palestinian organizations are calling for a boycott of Puma, and so at least one such group claimed Luton changing outfitters as a victory for Palestinian rights. Of course, lots of soccer teams change outfitters every summer, so Luton's statement says it was just a business decision." … Also from Jamie: New home and away kits for Tottenham Hotspur's women's team.

Grab Bag: Pop star Taylor Swift is refuting accusations that the logo for her new album and its associated merch was poached. … The U.S. Open golf tourney, scheduled to take place in September, will be held without live fans. … Check this out: Bluetooth speakers housed in tournament-used tennis balls! (From Jason Hillyer.) … New Indigenous-themed ref's jerseys for Australia's National Rugby League (from EP Conrad).
• • • • •
[adrotate group="2″]
• • • • •
Click to enlarge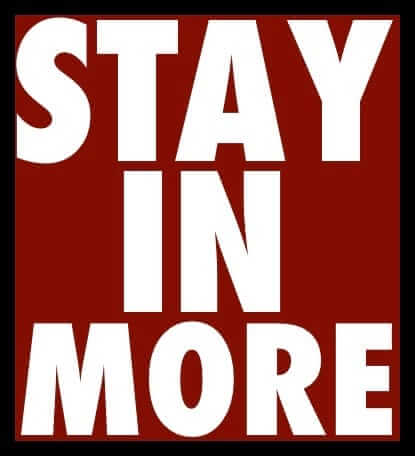 What Paul did last night: A rather abbreviated porch session yesterday, as Mary had a Zoom conference call to deal with and I had to prepare dinner.
About the latter: I'm working on an article about seafood on the grill. Last night I made a clambake — foil-wrapped pouches of littleneck clams, corn, potatoes, and andouille sausage, with some spiced butter. It all came out spectacularly well. Check out these before/after pics:
Hope your dinner was just as delicious!
As always, you can see the full set of daily Pandemic Porch Cocktails™ photos here.
• • • • •
Our latest raffle winner is Robert Turning, who's won himself a Cubs-themed Bugs Bunny print. Congrats to him, and thanks again to artist S. Preston for making this one possible. — Paul