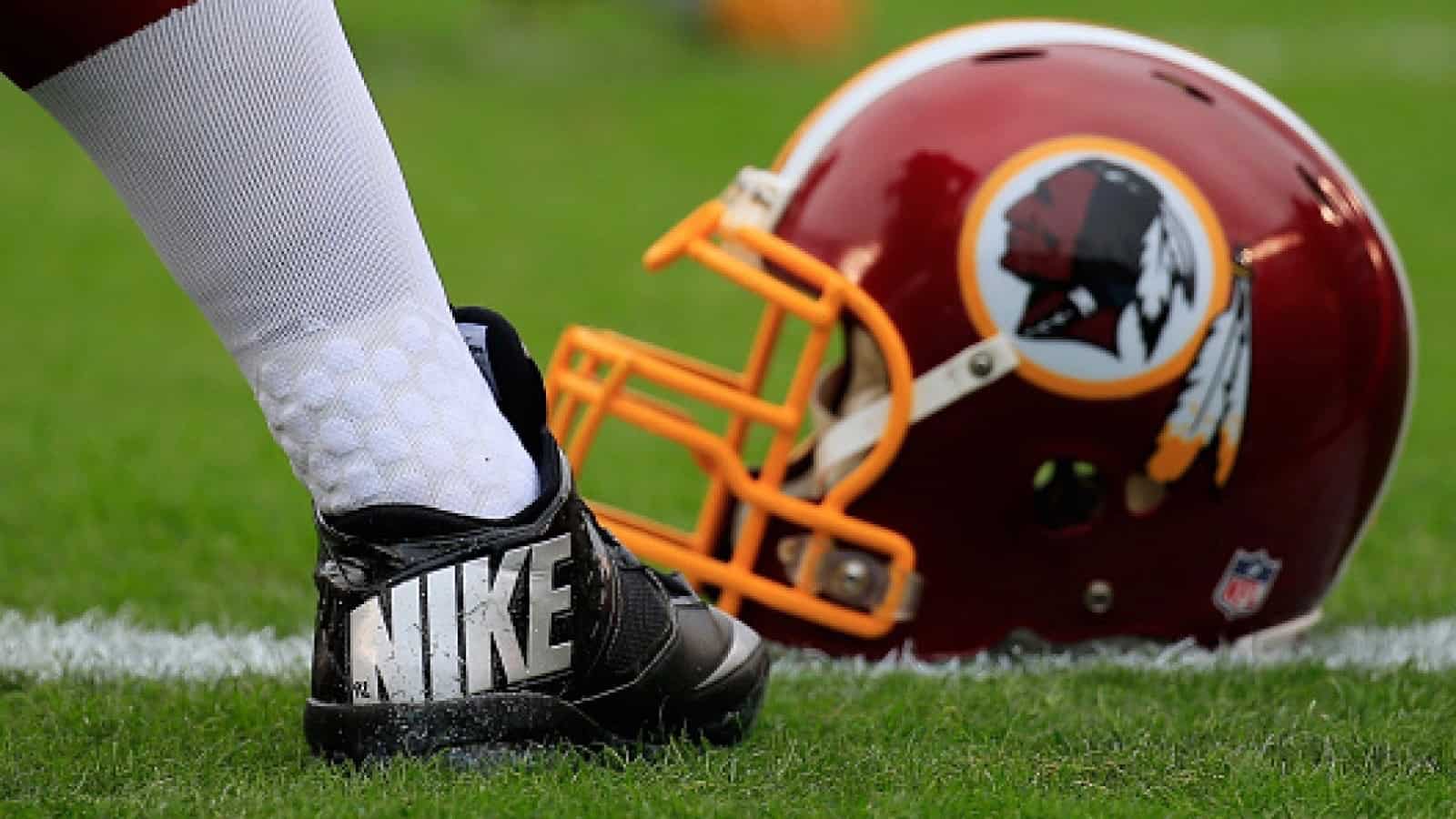 Yesterday's Ticker included the news that investment firms and shareholders had asked three prominent 'Skins-associated corporations to stop doing business with the team. Those three companies were FedEx, which holds the naming rights to the team's stadium; PepsiCo, which is a stadium concessionaire and also has the naming rights to one of the stadium gates; and Nike, which makes the team's uniforms and sells team-branded merchandise.
It seemed like a potentially quixotic move. But by the end of yesterday, two of those three corporations had signaled their agreement with the name-change movement.
The first news came in the late afternoon, when FedEx announced that it had asked the team to change its name. This is particularly noteworthy because FedEx founder/chairman/CEO Frederick Smith holds a minority ownership stake in the team, so he has an interest on both ends of the FedEx/'Skins transactional relationship.
A few hours later, people started noticing that 'Skins apparel was no longer available on the Nike website. As of this morning, Nike has not yet issued any statement about this, but the message seems clear enough. (I'll update this post if Nike makes a statement today, and/or as other developments warrant.)
These two moves feel significant. How will it look for a team's own stadium name advertiser to essentially be disowning the team's name? One way around that embarrassment would be for the team to release FedEx from its naming rights contract and find a new advertiser, but what company would want to purchase the naming rights in the climate that would result from FedEx's departure? The rights would essentially be tainted. (Hey, maybe the stadium would revert back to its original moniker — Jack Kent Cooke Stadium. That could be a rare instance of Dan Snyder's intransigence working for the public good!)
Similarly, while Nike is contractually bound to produce the team's uniforms, their apparent decision to stop selling 'Skins merch is a slap in the face to the team. Much like the FedEx move, it has the effect of isolating and humiliating Snyder, and also exerting economic leverage on him via lost merch revenue.
As I've always said, Snyder has every right to call his team whatever he likes — a right I fully support — but he does not have the right to be free of public criticism or feedback, and right now he's facing more of it. I have no idea if that will lead him to change his longstanding position regarding the team's name, but the situation is clearly fluid and all sorts of dominoes are falling these days (who would have thought that the murder of a unarmed Black man in Minnesota would result in the state of Mississippi changing its flag barely a month later?), so I strongly suspect there will be more developments on this front in the days and weeks to come.
Meanwhile, last night I saw a lot of the same responses to the FedEx and Nike moves, so let's shift into virtual-FAQ mode:
FedEx didn't seem to object to the team name when they bought the naming rights in 1999, so why do they suddenly care now?
Standards of decency and public acceptability change, people change their minds about things (you've probably done that a few times yourself), corporate staff and boards undergo turnover that brings in new people with new ideas, and so on. The idea that a decision made 21 years ago is somehow etched in stone for perpetuity seems silly.
Yeah, but FedEx is obviously doing this just as a way of virtue-signaling. They don't really care about Native Americans.
Let's say, for the sake of argument, that you're right. Okay — so what? This isn't a story about FedEx; it's a story about an NFL team, and how that team's corporate partners have decided, for whatever reasons, that the team's name has become toxic, so they no longer want to be associated with it. The reasons for that decision matter less than the decision itself.
It's pretty rich seeing Nike trying to claim the moral high ground when they operate sweatshops.
Actually, Nike hasn't claimed any moral high ground. They've just decided, apparently, to stop selling a particular category of merchandise.
I think we're all aware that Nike isn't a morally pure company (and for all I know, neither is FedEx). But again: So what? This isn't a story about Nike; it's a story about an NFL team name that has apparently become radioactive.
But when Nike does something like this, they're just being a big bunch of hypocrites.
One more time: So what? Accusing someone of hypocrisy is a classic example of a tactic I've often called out here on Uni Watch — attacking the messenger instead of engaging with the message.
Here's a great example of what I mean: Back in December, the minority leader of the New York State Assembly posted a message on his website reminding people not to drink and drive. Then on New Year's Eve, he was arrested on a DWI charge. Is he a big hypocrite? Yes, obviously. But does that somehow mean that his original message — "You shouldn't drink and drive" — is somehow invalidated? Of course not. It was true when he said it and it's still true now. He just turned out to be a very poor messenger for that particular message.
Similarly, if you think Nike and FedEx are poor messengers for the movement to change the 'Skins name, that's fine. But the movement is still there, and now two powerful voices have been added to it, however imperfect they may be.
This is stupid. America is facing all sorts of problems right now — who cares about a football team's name?
I completely agree that sports in general — not just this particular storyline — is a low-priority topic right now. But to whatever admittedly limited extent that sports matters, this storyline seems noteworthy.
Finally, here's something I learned as a result of all this: All these years I mistakenly thought the stadium name was FedEx Field, but it's actually FedExField (without the space). And now that I've finally learned it, it might be changing.
Update: Shortly after 11am Eastern today, the team released this statement: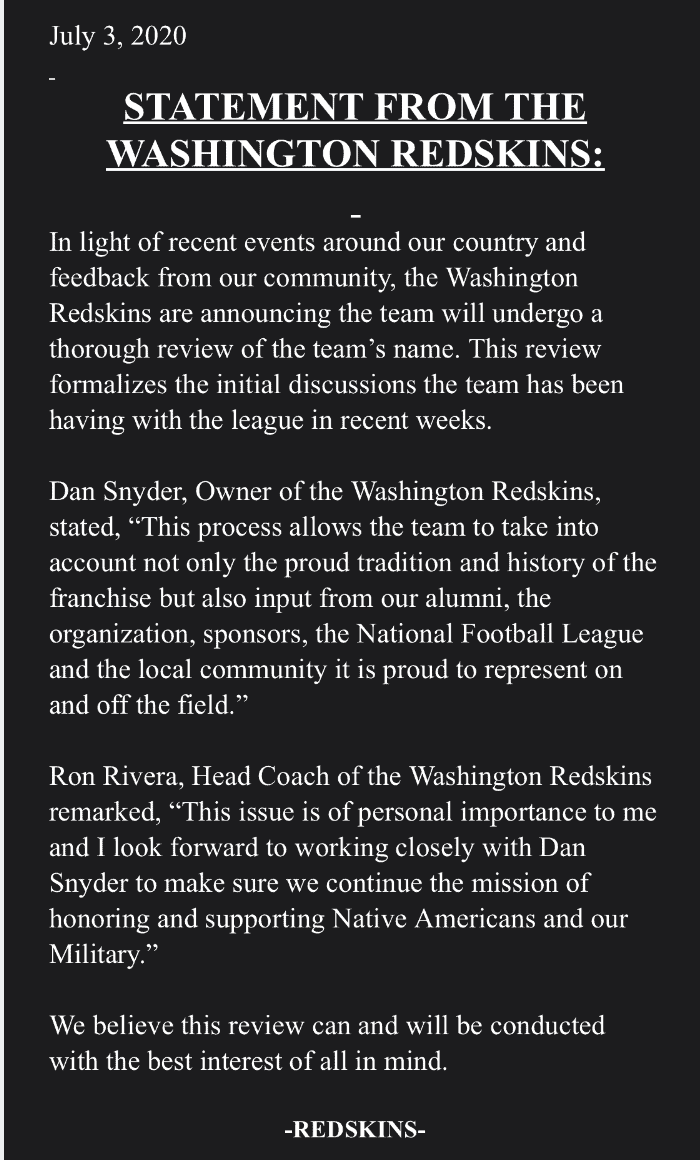 I have two primary reactions to this:
1. There is no indication of how long this review is going to take or when it is scheduled to conclude, although I expect we'll hear more about that soon.
2. The concluding quote from coach Ron Rivera about "our Military" is a total non sequitur that makes no sense at all — unless, as some have suggested, they're going to change the name to Red Tails as a reference to the Tuskegee Airmen. So maybe that's a hint/clue/etc.
Update: ESPN's Adam Schefter is now reporting that he's been told by a source that the "thorough review" of the team's identity will likely result in a name change. It's not yet clear what the time frame for that would be.
Update: The Washington Post is now reporting that the name change is essentially a done deal and could even take place as soon as this season (assuming there is a season, which is still not a sure thing). Here's the key passage:
[T]wo people familiar with discussions between team owner Daniel Snyder, NFL Commissioner Roger Goodell, and other league officials that led to Friday's announcement said the review is expected to result in a new team name and mascot.

"You know where this leads," one of the people said, speaking on condition of anonymity. "They're working on that process [of changing the name]. It will end with a new name. Dan has been listening to different people over the last number of weeks."

Asked whether a change was certain, the person said, "I don't want to say 100 percent. It's very likely headed in that direction."

A second person with knowledge of the situation said: "It's not a matter of if the name changes but when."

One of the people familiar with discussions between the team and league said the change "potentially" could take place before the 2020 season, currently scheduled to begin Sept. 10, and the other said "it's trending that way."
• • • • •
[adrotate group="2″]
• • • • •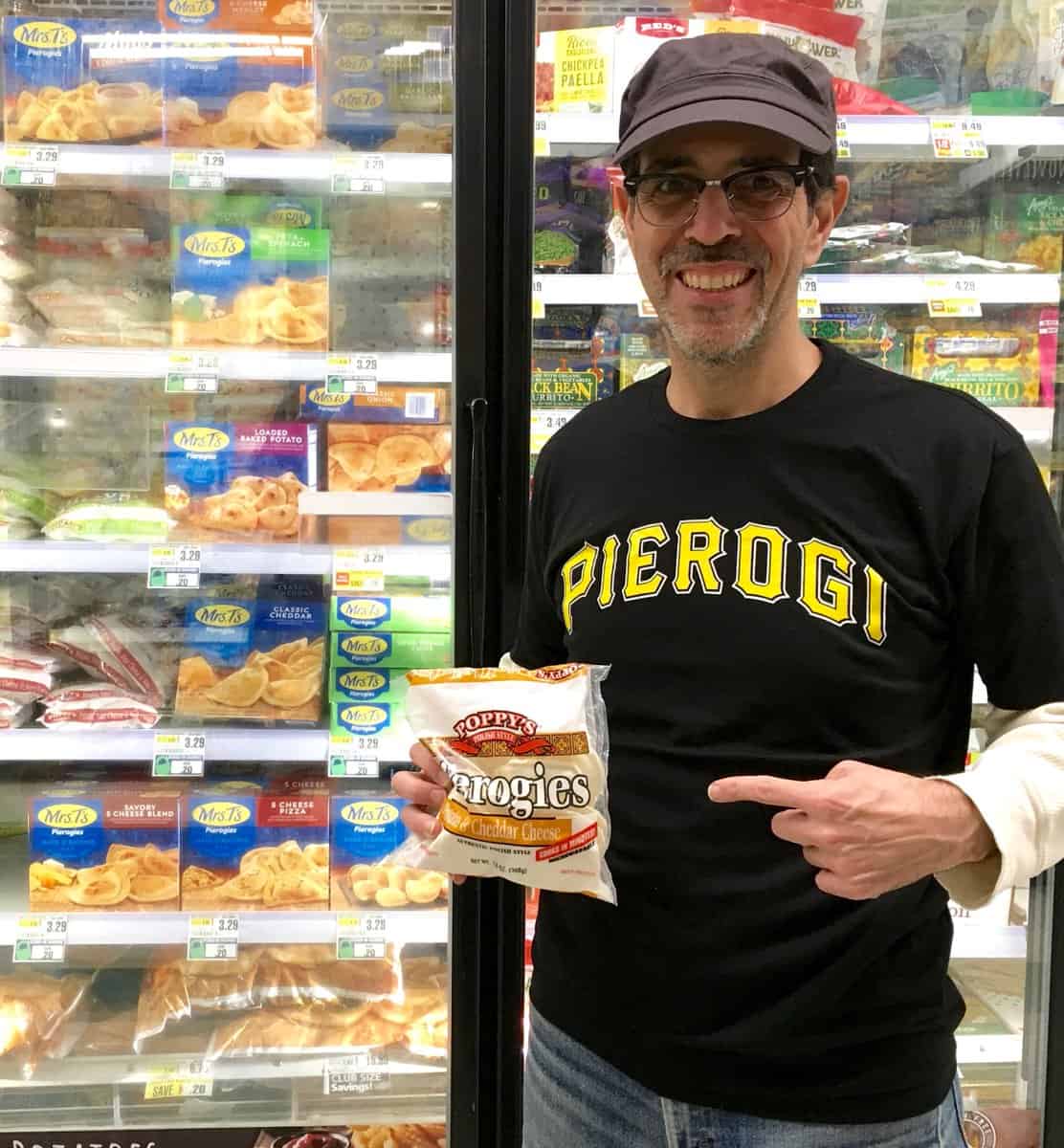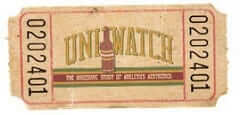 ITEM! Theoretical T-shirt raffle: I happen to have an extra Pierogi T-shirt, size Large, that needs a good home, so I'm going to give it away to a lucky Uni Watch reader today.
This will be a one-day raffle, open only to U.S. shipping addresses (sorry). To enter, send an email with your shipping info to the raffle address by 8pm Eastern tonight. One entry per person. I'll announce the winner on Monday. Good luck!
• • • • •
[adrotate group="2″]
• • • • •
The Ticker
By Anthony Emerson


Baseball News: With the minor league season now officially cancelled, the Toledo Mud Hens are selling a T-shirt calling themselves the "2020 Undefeated Champions" of the International League. No word yet on whether every single other MiLB team will do the same thing (from Brian J. Ristau). … A friend of Kurt Crowley sent along some pics of a Rochester Honkers/St. Cloud Rox Northwoods League game, where Rochester players socially distanced themselves down the left field line during the playing of the national anthem. Both teams were in turquoise jerseys. … Here are the logos for the teams participating in the Constellation Energy League, a league set up to help independent league players unemployed due to the pandemic (from Ignacio Salazar). … On something called The At Home Variety Show shown on NBC's new streaming service, host Seth MacFarlane was wearing a baseball cap with a "Q Strong" logo in the Red Sox's typeface. It appears to be a parody of the Red Sox's "B Strong" logo, seen frequently following the 2013 Boston Marathon bombings, with the "Q" probably referencing fictional Quahog, R.I., where MacFarlane's first and most successful TV series, Family Guy, is set (from Max Weintraub).

NFL News: All NFL teams reportedly plan to play "Lift Ev'ry Voice and Sing," informally known as "the Black National Anthem," prior to their Week One games. The article says the league "is also considering listing the names of [police brutality] victims on uniforms through decals on helmets or patches on jerseys." … As previously reported, the league is also considering the use of protective face shields on the field, although players apparently aren't in love with that idea. … The Broncos have a section of their website detailing the stories behind each of their retired numbers (from Kary Klismet). … The BC Lions are asking fans to pick the best player to ever wear No. 24 in team history (from Wade Heidt). … With New Englanders still smarting over the defections of former Pats players Tom Brady and Rob Gronkowski to the Bucs, a Rhode Island brewery has come out with a new beer called "Traitorade," with the package design depicting a modified Bucco Bruce (from Jennifer Hayden).

NBA News: It appears the artist who designed NBA 2K21's "Mamba Forever Edition" cover inexplicably added a Nike maker's mark to Kobe Bryant's jersey, even though Bryant retired before Nike logos began appearing on NBA unis. You can see the original photo that the cover is based on here (from multiple readers). … The NBA has begun laying down practice courts in hotel ballrooms. Note the D League stickers on the backboards (from multiple readers). … Yahoo Sports tweeted some "NBA free agency what-ifs," Photoshopping players into uniforms they could've worn. The only problem is, some of them include jersey ads before jersey ads were a thing, and one of them shows two players on the same team in different uniforms (from Josh Claywell).

Soccer News: FC Girondins de Bordeaux of Ligue 1 have a new crest. Reveal video is here. … On a similar note, Kary Klismet sends along an article about five times European clubs controversially changed their crests, an article inspired by Girondins' change. … Sheffield United's new home and away kits have leaked. … Harry Kane's Premier League sleeve badge was way off center during Spurs' match against Sheffield United yesterday. … New wardrobe, including a new shirt advertiser, for EPL side Everton (thanks to all who shared). … Two from Ed Zelaski: New home kit for Atlético Madrid and new home/away shirts new home and away shirts for German side Hansa Rostock.

Grab Bag: The PGA is is renaming the Horton Smith Award, given annually to a PGA member for outstanding contributions to professional education, because Smith defended the PGA's segregationist membership policy when he served as the group's president in the 1950s. The award will now be called the PGA Professional Development Award. … A report from the UK's House of Lords has recommended that betting advertisements be banned across all levels of sports in the United Kingdom, a move that would disproportionately impact soccer clubs. In England alone, half of the Premier League's clubs have a betting advertisement; ditto for 17 out of 24 sides in the Championship, England's second tier (from Bryan O'Nolan). … The England national cricket team will wear Black Lives Matter patches, just like the West Indies, when the two sides play each other next week (thanks, Jamie). … The McLaren F1 team has unveiled a new livery to support antiracism policies (from Kary Klismet). … Also from Kary, UC Riverside has a new athletic logo set.
• • • • •
[adrotate group="2″]
• • • • •
Click to enlarge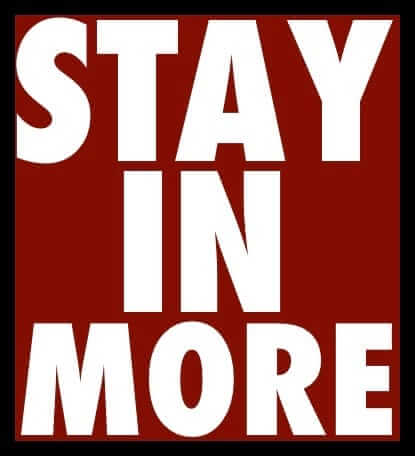 What Paul did last night: Tough porch session yesterday evening. We bickered about a longstanding point of contention between us, which ended up snowballing into a larger disagreement. Even from the rear vantage point, you can see that the Tugboat Captain looks pretty disgruntled. Hey, it happens. Happily, we patched things up later.
As always, you can see the full set of Pandemic Porch Cocktails™ photos here.
• • • • •
Phil has the weekend off, but I'll be back tomorrow with my annual Independence Day post. Everyone have a safe and healthy holiday weekend. Peace. — Paul