Good morning! Greetings from Uni Watch HQ, where all three inhabitants continue to be healthy and safe. I hope things are also going well in your household.
Now then: One of the many things put on hold by the pandemic was the unveiling of the Nationals' championship rings. They finally went ahead and revealed the design over the weekend. The "storytelling" elements, which are spelled out in the video shown above, scale new heights in ridiculousness, and the explanations for some of them seem reverse-engineered ("Hey, we got 55 rubies in there, so come up with some combination of stats that adds up to 55!"), but whatever — it's a handsome design, and I'm sure the players and fans are happy with it.
Just one thing: The ring contains a grammatical error.
Yes, really. It's on the shank, which is stamped with one of Nats skipper Dave Martinez's motivational mantras: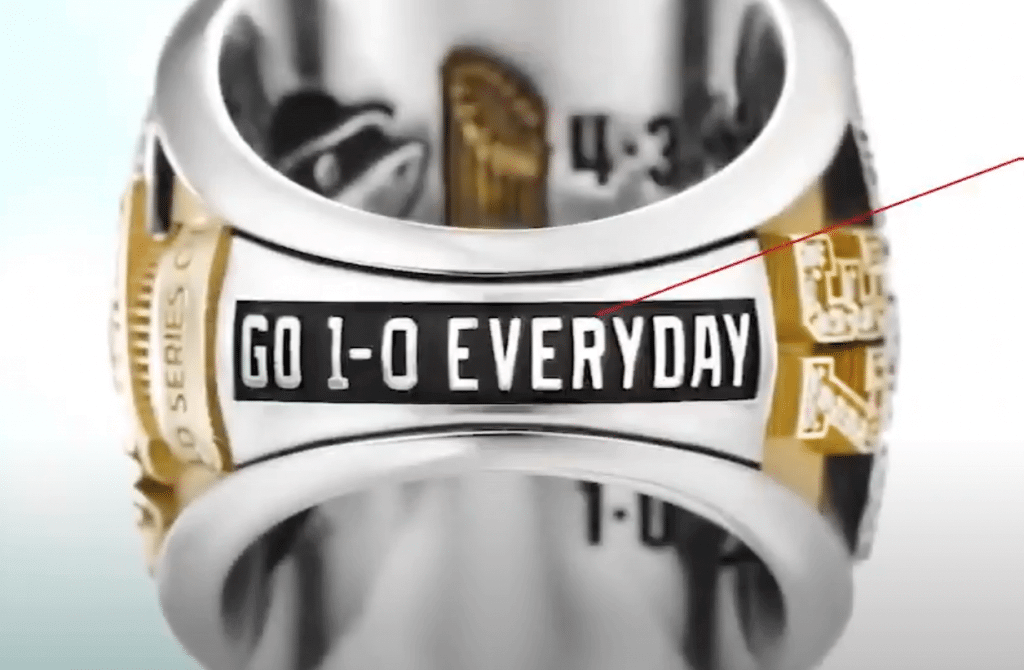 As you can see, it says "Go 1-0 everyday." But that's wrong — it should be "Go 1-0 every day."
Everyday, when styled as a single word, is an adjective, as in "These are my everyday pants," or "Sean Doolittle is the Nats' everyday closer." But as phrased in Martinez's mantra, it's a determiner followed by a noun — every day.
If you're not quite grasping the distinction, imagine if the mantra was actually "Go 1-0 every single day" or "Go 1-0 each day." That makes it easier to see why "every day" should be two words, not one, right? (If you're still not convinced, just Google "go 1-0 every day" — that's clearly how it's been phrased and referred to all along.)
Interestingly, the article about the ring unveiling on the Nats' own website referred to "Every Day" as two words, even though the ring clearly has it as one word:

Other media outlets were a hodgepodge. ESPN, The Washington Post, and CNN all had it as two words (but didn't call out the ring's use of one word), while CBS Sports and NBCWashington.com had it as one word.
Perhaps you're squinting at that ring image I posted and trying to convince yourself that there might actually be a space in between EVERY and DAY. Nope — here's another view, straight from MLB's Twitter feed: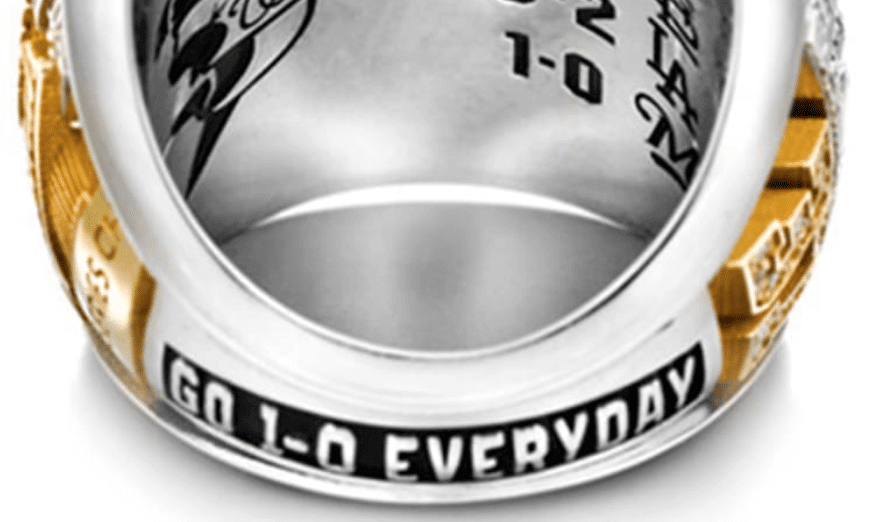 There's no getting around it: The ring has it as one word, and it should be two.
Obviously, typos and such happen (I make lots of them myself). But between the Nats' front office and the ring manufacturer, dozens of people presumably signed off on this design. That's a whole lot of people who apparently don't understand the difference between everyday and every day. Do we attribute this to the inevitable and understandable downtick in quality control during the pandemic? The increasing rise in American illiteracy? Something else?
I emailed the Nats yesterday to ask about all of this. No response yet (completely understandable considering the holiday and the pandemic), but I'll post an update if I hear back from them.
(My thanks to Jeremy Lupo, who was the first of several readers to bring the grammatical error to my attention.)
• • • • •
• • • • •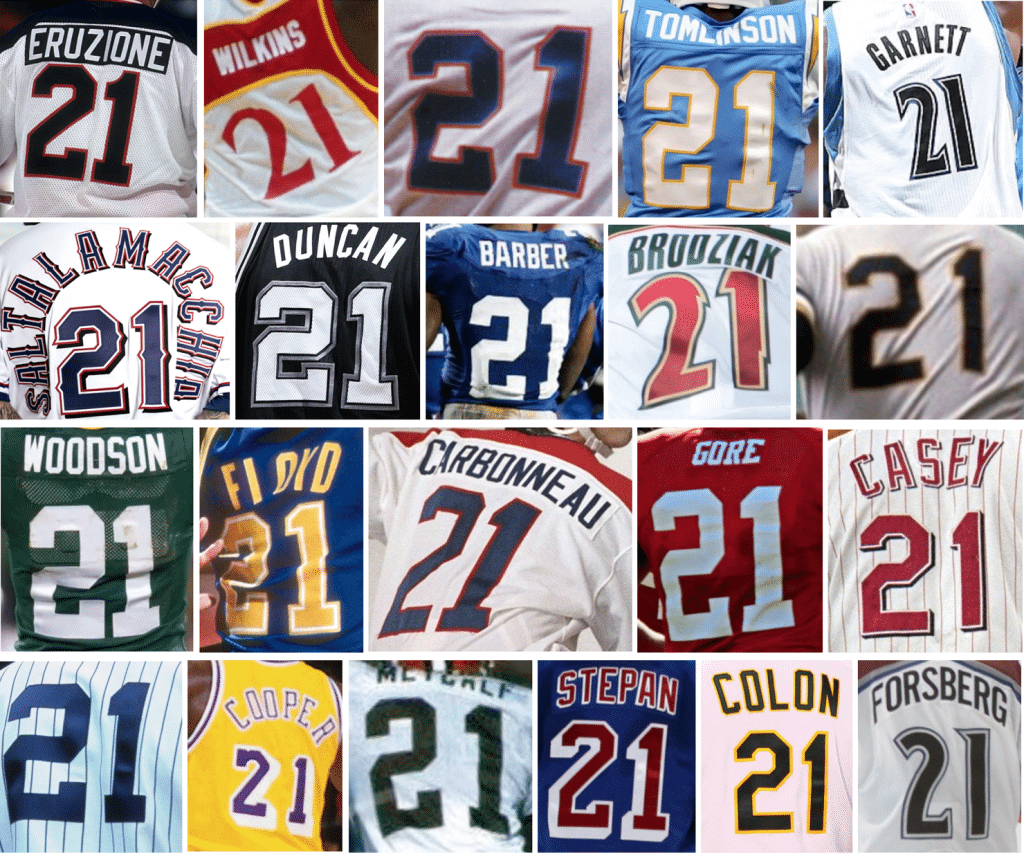 Click to enlarge
Uni Watch now of legal drinking age: May 17 was the 14th anniversary of the first post on this website. But today is an even more important date on the Uni Watch calendar: It was 21 years ago today — May 26, 1999 — that the very first Uni Watch column was published in The Village Voice. It was basically the first edition of what we now think of as my annual MLB season preview column, even though we were already nearly two months into that season:
It's become mildly irksome to have the two uni-versaries — the one for the blog and the one for the first column — just nine days apart. It would have been smarter for me to launch the blog on May 26 so the two dates would align, but that didn't occur to me at the time, and I certainly never dreamed that Uni Watch would still be going, in any capacity, so many years later.
In any case: Twenty-one — Uni Watch is now old enough to drink, gamble, and adopt a child! Who'da thunk? On the one hand, it's completely remarkable that a media project could keep going this long. On the other hand, as I wrote last year on the occasion of Uni Watch's 20th anniversary, you could say my whole life was leading up to Uni Watch, so maybe it's not so surprising.
In any case, as I like to say each year on this date, the uni-versary is not just mine but also yours — the whole comm-uni-ty made this happen. So here's to all of us on the occasion of Uni Watch turning 21, and my thanks to each of you for your role, large or small, in making that happen.
• • • • •
• • • • •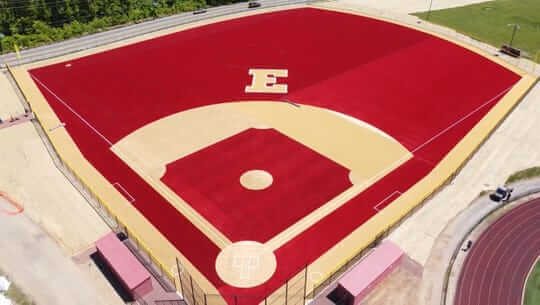 Seeing red: Ever seen a red baseball field before? I don't think I have until now. That's the new field for Edison High School in New Jersey. Additional info here.
(My thanks to reader Timmy Donahue for this one.)
• • • • •
• • • • •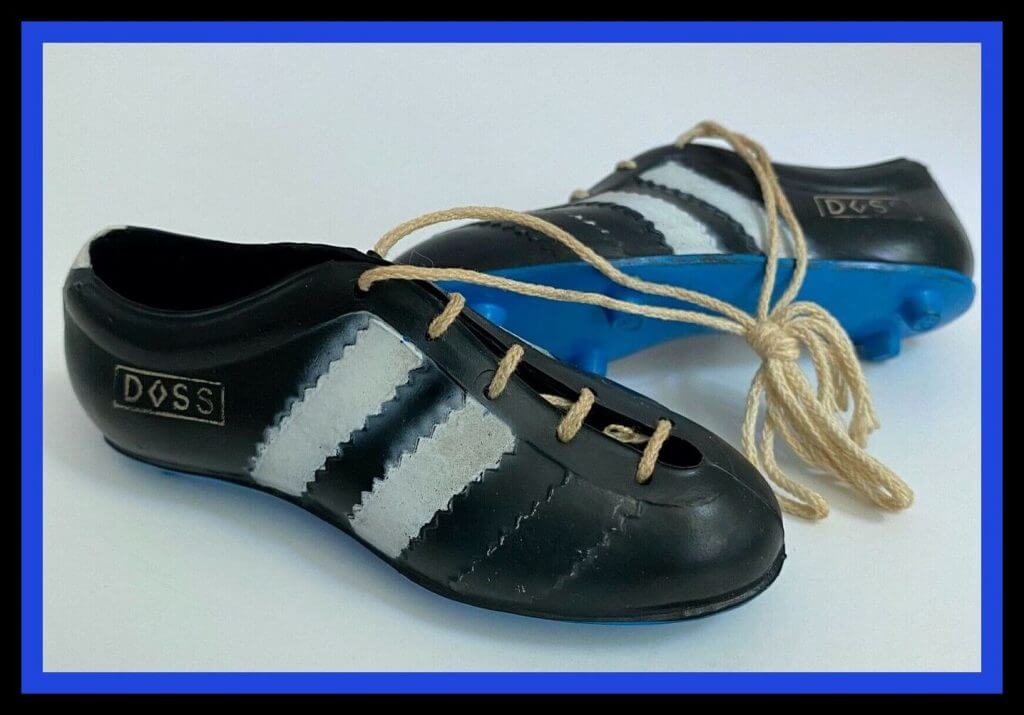 Click to enlarge
Collector's Corner
By Brinke Guthrie
Follow @brinkeguthrie  
Hope you had a restful Memorial Day yesterday! Now here is an interesting little item. The seller calls these "Doss miniature soccer shoes from Spain," and the year given is 1973. These look like they could go on a key ring, right? Well, I have one of these from around the same period, but these are for Adidas and came straight from Germany. They're now hanging from the hand of my Tony Bennett/San Francisco Giants bobblehead — a fitting showcase.
Pretty darn similar, wouldn't you agree? Note the Doss version has two white stripes and one that isn't colored in. Funny seeing a different version after all these years! (I also found real Doss soccer shoes. Just two stripes on those!)
Now for the rest of this week's picks:
• Really great artwork on this 1970s NFL towel. I wanna say Ron Johnson is No. 30 and Bob Tucker is No. 38, and the runner on the right with No. 43 looks to be Don Perkins because of the socks (Cowboys), but he only played through 1968.
• Nice cover art on this 1971 record album documenting the Pittsburgh Pirates' World Series title. Sponsored by All-Star Dairies and narration from Bob Prince. 
• Check out the old-school graphics on this 1945 football game titled, aptly, 
"The Footballer."
• We're going back to 1939/1940 for "Babe Ruth's Baseball Game." The seller tells us, "Both the box and the game are in fantastic shape … And, as I was setting it up to take pictures after all of these years, I had the batter take a few swings again and it still works great and it's a fun game to play, both functionally and visually!" Made by Toy Town.
• Going back nearly a century for this one: a 1933 Goudey Big League Chewing Gum wrapper. If you sent in 50 wrappers (!), you could get a picture of Babe Ruth or of one of the MLB All-Star teams! Offer expired on Nov. 1, 1933, alas.
• This promo item goes back even further! Some 98 years ago, Myrl Brown of the Pittsburgh Pirates got his face on a button for Kolb's Mother's Bread. A check on his record shows that Mr. Brown was only in the bigs for a month, going 3-1 with a 5.97 ERA in his only stint with the Bucs. But he still got a pin!
• After 10-plus years, I can't always remember all the things that have previously shown up in this column. But I promise this is the first New York Giants Miller Lite Beer Tap Handle I've ever listed (or for any team, for that matter).
• Got a couple of soft drink items from back in the day here. First, a pair of advertisement cards for Mickey Mantle (Yoo-Hoo) and Ted Williams (Moxie). Ted also plugged a drink simply called "Ted's Creamy Root Beer," as shown on this tin sign. 
• Here's another soft drink item that's a bit more contemporary: Shaquille O' Neal had plenty of endorsements, one being for Pepsi. So give a bonus to the copywriter who came up with the term Shaq Attaq Paq for this six pack of Pepsi, still in the carton from 1992-1993.
• Your 1971 Philadelphia Phillies are presented on this ruler. The seller says it was given out to the first 5,000 fans attending an early season "family night" promotion.
• • • • •
• • • • •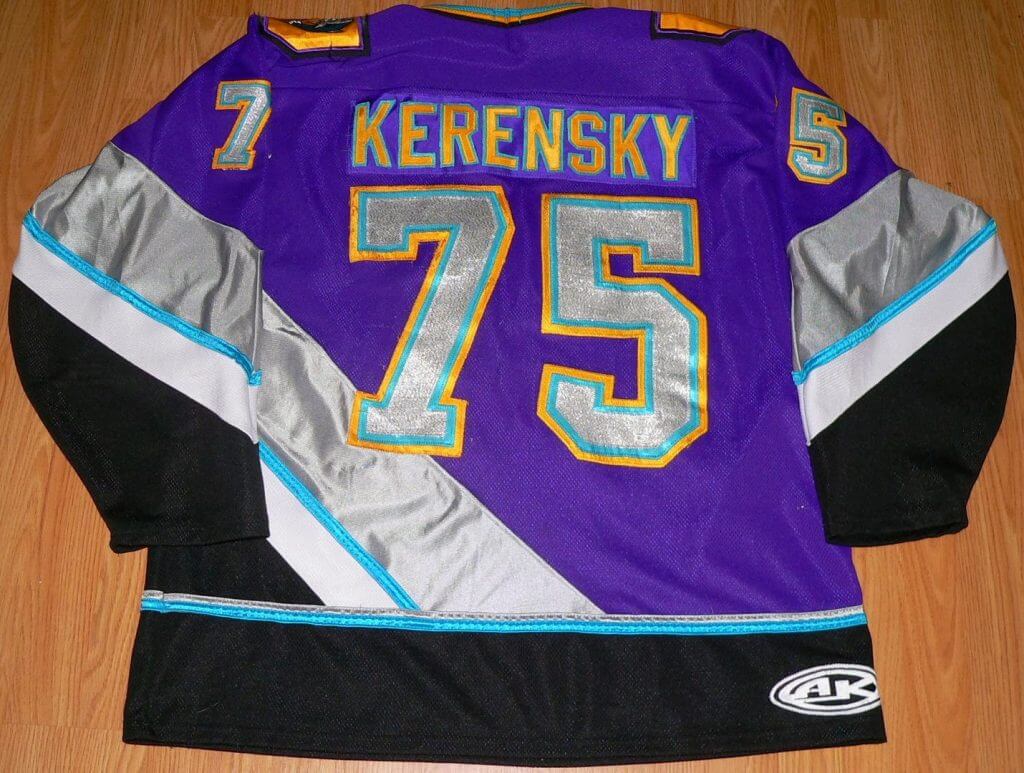 Click to enlarge
Membership update: Reader Will Scheibler had an interesting Purple Amnesty Day membership request. It's based on a Hamilton Steelheads jersey that was worn on an episode of the Canadian TV show Power Play. He wrote about the jersey on his own blog several years ago.
Will's card is one of many disturbingly purple designs that were added to the membership card gallery over the weekend, as card designer Scott M.X. Turner and I continue to work our way through the 100-plus Purp Walk orders we received (thank you!).
Ordering a membership card is a good way to support Uni Watch (which, frankly, could use your support these days). And remember, as a gesture of comm-uni-ty solidarity, the price of a membership has been reduced from $25 to $20 until further notice.
As always, you can sign up for your own custom-designed card here, you can see all the cards we've designed so far here (now more than 2,700 of them!), and you can see how we produce the cards here.
• • • • •
• • • • •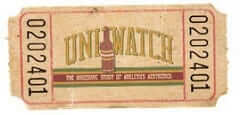 ITEM! Yet another membership raffle: Longtime reader/pal Anthony Verna recently purchased four memberships for me to raffle off (and paid for them via e-check — a first for me!), so that's what we're going to do today.
This will be a one-day raffle. To enter, send an email to the raffle address by 8pm Eastern tonight. One entry per person. I'll announce the winners tomorrow.
Speaking of raffles, the five winners of last weekend's raffles are Seth Hilgert, Sean Kauffman, Ryan Houdayer, David Dahl, and the pseudonymous Block "O Canada." Congrats to them, and big thanks to Stan Sulkowski for sponsoring that one.
• • • • •
• • • • •
Uni Watch Hit Parade: While listening to Suzy Hotrod's show on WFMU on Sunday, I heard a new song called "Daily Jobs" that blew me away. It's by an Italian band I'd never heard of before, Bee Bee Sea. Turns out it has a really fun animated video, too. Enjoy!
• • • • •
• • • • •
Click to enlarge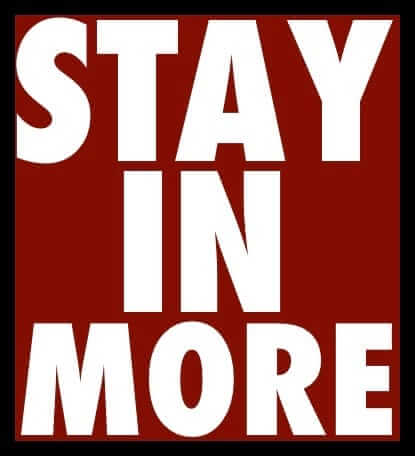 What Paul did last night: When I started this daily photo series, I figured it would show the long-term progression of leaves coming in on the trees, the shrubs getting shrubbier, and so on. It didn't occur to me that we could get the same effect from a single plant in less that two weeks' time.
And yet: The house directly across the street from us has a rose bush in the front yard, and our new porch activity is to track the progress of its flowers. A check back at my daily porch photos shows that the bush was completely green on May 14 — that's 12 days ago:
The following day, May 15, a red flower appeared on the left side of the bush (sorry, some of these photos aren't so great — most of them are just crops of my daily porch pics, so I wasn't focusing on the rose bush):
I think we started noticing the roses a few days after that. Here's the daily progression from May 16 through yesterday:
Man, nature is so fucking cool!
The branch is still there.
As always, you can see the full set of Pandemic Porch Cocktails™ photos (now up to 70 of them!) here.
• • • • •
Sorry, no Ticker today because the entire Uni Watch team had yesterday off. The Ticker will return tomorrow. — Paul