[Editor's Note: Today is the 14th anniversary of the launch of this website! Paul will have some thoughts about that after today's lede. But first, here's today's main topic from Phil.]
By Phil Hecken
Follow @PhilHecken

Hey everyone — hope everyone had a great Saturday. Got a fun one for you today. A little over a week ago, Angus "Gus" O'Keefe (a graphic designer I featured back in January) approached me with an idea: a matchup of the top helmets for all the high schools in the state of Montana (where Gus lives). Intrigued, we traded a few e-mails, trying to work out the logistics.
One of the early e-mails set up the tourney like so:
The project I am working on was started by a coach named Trevor Arnold of Maquoketa Valley High in Iowa. I had done some mockups for him in the past, so he reached out to see if I wanted in. The premise is essentially find a person (mainly high school coaches) in each state to put on a Twitter tournament challenge to find the best helmet in their state. Whoever won each state advances to the national championship. A lot of the bigger states are relying on coaches to submit their schools, and then determining the champ from the schools who volunteered to participate. Montana and some other smaller states we are just putting in the legwork, finding pictures of every school, and making it a true championship with every team in the state competing. Winning team from each state gets a mini-helmet trophy customized for their state, and the national champion will get a custom full-size helmet as a trophy.

Our timeframe goal was to start the National Championship at the beginning of June. That seems unlikely, as we've just had about 6 new states join, including California, which will be a logistical nightmare to get through all the teams by June 1. We haven't yet had a discussion on when we want to push the deadline for determining state champions, but the sooner the better. We are pushing 30 states that have committed at this point. We will likely not get all 50, but it will be a pretty significant portion of the country represented. And as I mentioned, we are getting a ton of votes. I think a few states are cumulatively over 100k. Montana alone I haven't even published all of the first round matchups, only been launched for 48 hours or so, and we are over 10,000 votes. It has been a lot of fun!
After a bit of back and fourth, we decided it might be fun to show off (and allow for UW reader voting upon) the final 16 matchups — 32 teams, head to head, who'll then advance (or be eliminated) from there. I talked Gus, he being a graphic designer and all, into mocking up the 32 final helmets. So, below, Gus will give a brief (additional) description, get us up to speed, and then you can see and VOTE on the final 16 matchups. OK? OK!
OH! As a bonus, see if you can count how many helmet logos "borrow" from a college or pro team!
Here's how the Natty (National Tournament) is shaping up so far (credit to: @END2008)
Here's Gus:
• • • • •
Montana State Helmet Tourney
By Gus O'Keefe
First, I would like to thank Phil and Uni Watch for supporting this project. I am currently running the Montana State Helmet Tourney, a tournament to determine the best high school football helmet in Montana, through my twitter account @SportsPSD. I am one of over forty people currently running state tournaments, and, once all states have a champion, they will go head to head to determine the best helmet in the country.
I like to play around with sports uniform mockups as a hobby, so I decided for Montana I would create mockups of the final 32 teams left in the tournament (the bracket started with 139 teams, as seen in the original bracket). I thought it would be a fun addition to the project and give the teams a level playing field since, as you might imagine, many schools in Montana are quite small and it can be hard to get high quality images of every team's helmet. The tourney has been a blast so far, and I give credit to the voters. Small schools are competing right up there with the big schools, and the best helmets are getting recognized.
I would like to thank Trevor Arnold, the head football coach at Maquoketa Valley High School in Delhi, Iowa, for the initial idea to run the national tournament. He has quarterbacked the entire project. I would also like to recognize the other individuals running state tournaments. Nearly all of them are football coaches and educators who are giving up their nights and weekends, just to provide a fun outlet for their students during this sports-less time we are currently living in. Be sure to check out the page for the National Tournament: @hshelmettourney. You can see matchups from all over the country and, once entries are finalized, the voting for nationals will take place on that page!
Thanks for checking it out, enjoy!
Note: I know that it is a much-discussed topic on UW, so I would like to mention that most of the teams utilizing Native American imagery and names are located on or very near reservations here in Montana.
__________
Ronan Chiefs vs. Lockwood Lions
— Gus (@SportsPSD) May 15, 2020
__________
Bridger Scouts vs. Choteau Bulldogs
— Gus (@SportsPSD) May 15, 2020
__________
Shelby Coyotes vs. Valier Panthers
— Gus (@SportsPSD) May 15, 2020
__________
Eureka Lions vs. Browning Indians
— Gus (@SportsPSD) May 15, 2020
__________
Clark Fork Mountain Cats vs. Joliet J-Hawks
— Gus (@SportsPSD) May 15, 2020
__________
Capital Bruins vs. Lewistown Golden Eagles
— Gus (@SportsPSD) May 15, 2020
__________
St. Ignatius Bulldogs vs. Fairview Warriors
— Gus (@SportsPSD) May 15, 2020
__________
Laurel Locomotives vs. Helena Bengals
— Gus (@SportsPSD) May 15, 2020
__________
Butte Bulldogs vs. Missoula Sentinel Spartans
— Gus (@SportsPSD) May 16, 2020
__________
Noxon Red Devils vs. Sheridan Panthers
— Gus (@SportsPSD) May 16, 2020
__________
Missoula Hellgate Knights vs. Loyola-Sacred Heart Rams
— Gus (@SportsPSD) May 16, 2020
__________
Cascade Badgers vs. Tri-City Titans
— Gus (@SportsPSD) May 16, 2020
__________
Hardin Bulldogs vs. Billings West Golden Bears
— Gus (@SportsPSD) May 16, 2020
__________
Chinook Sugarbeeters vs. Hays-Lodgepole Thunderbears
— Gus (@SportsPSD) May 16, 2020
__________
Billings Senior Broncs vs. Glasgow Scotties
— Gus (@SportsPSD) May 16, 2020
__________
Lame Deer Morning Stars vs. West Yellowstone Wolverines
— Gus (@SportsPSD) May 16, 2020
• • • • •
And that's it! Thanks so much Gus — great graphics and some very cool helmets there.
OK readers, if you haven't already, please take a couple minutes to cast your votes for the final 16 helmets in the great Montana State Helmet Tournament. And also a big thanks to Gus for running this one! Hope you keep track of the results as the tourney moves forward, and also be sure to check out the Natty when all the states' who are participating have chosen their winners.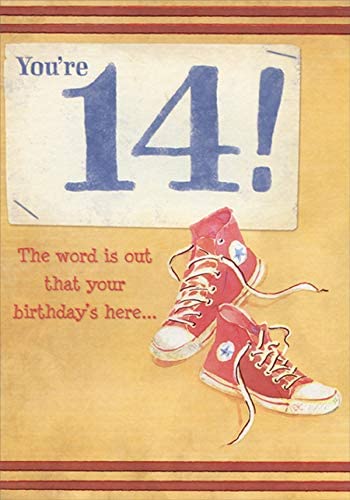 Uni Watch Website Turns 14
By Paul
Today is the 14th anniversary of the very first post on this website (not to be confused with the anniversary of the larger Uni Watch project itself, which will turn 21 on May 26 [yes, I should have waited nine days to launch the blog so the two dates would align, but I didn't think of that at the time and sure didn't think Uni Watch would still be going strong so many years later!]).
Fourteen years of anything feels like a pretty major accomplishment, especially when it involves producing content on a daily basis, so I don't mind saying I feel pretty proud that the site has completed another trip around the sun. Of course, I couldn't have done it without a tremendous amount of help from the Uni Watch staff (especially L.I. Phil Hecken) and also the Uni Watch comm-uni-ty. Take a bow, everyone — the site's birthday is something you can all take some credit for.
Today is also the 10th anniversary of a fun Uni Watch tradition: Purple Amnesty Day, which is the one day of the year that I accept orders for purple-inclusive Uni Watch membership cards. But since May 17 falls on a Sunday this year, and since we tend to have much more traffic on weekdays than on weekends, I've decided that tomorrow — Monday the 18th — will be Purple Amnesty Day (Observed). Here's how all of that will work:
1. If you've been waiting to order a purple-inclusive membership card, I am accepting orders for those today and tomorrow — a rare 48-hour purple window, instead of the usual 24 hours. Go ahead and get your order in now. (As a bonus, this year, for the first time, I will use purple ink when signing the front of each purple-inclusive card! My thanks to reader Ray Bergman for that suggestion.)
2. Designer Bryan Molloy and I have once again partnered on some exclusive Purp Walk merchandise. First, we have a T-shirt (note that the design has been tweaked slightly from the one I teased on Friday; click to enlarge):
In addition, we have a purple snapback version of our winged stirrup cap (click to enlarge):
In keeping with longstanding Uni Watch merchandise policy, neither the shirt nor the cap has a visible maker's mark.
The shirt and cap will be available only on Monday. At midnight Eastern tonight, I will tweet the links to the pages where you can order them (and I'll also post the links on the blog tomorrow, of course); exactly 24 hours later, those pages will be taken down. You snooze, you lose!
3. I will have some very special purple-themed content on the site tomorrow — I think you'll really enjoy it.
Okay, that's it. Enjoy the rare two-day Purp Walk! Now back to Phil.
The "BEST OF" Kreindler's Korner
Hey guys & gals. You've enjoyed Kreindler's Korner for several years now, mostly on the weekends, on Uni Watch, but with the recent coronavirus outbreak, Graig's time is just too precious and he needs to tend to other things besides coming up with a new writeup each weekend.
So, going forward, for as long as the COVID-19 situation is bad in New York, I'm going to run a few "Best of's" until Graig returns.
Here's today's offering (click to enlarge):
• • •
Title: "A Photo Finish"
Subject: Jackie Robinson and Yogi Berra, 1955
Medium: Oil on linen
Size: 30″ x 36″

There are few moments in Jackie Robinson's career that are more iconic than this one. Heck, there are few moments in baseball history that are more iconic than this one. You've seen photos of it. You've seen prose about it. You've seen the grainy kinescope footage. It still never ceases to amaze me how a call from almost 65 years ago can still be debated with as much fury and vitriol as whatever might have transpired the night before.

What was most important to me in this painting was getting Jackie's uniform right. Not in its style, as there's nothing too complicated about the Brooklyn togs from that era, but more so how it undulated through space. With Jackie in midair after a sprint, that baggy uniform was going to be completely at the mercy of that momentum. But as it fluttered in the wind, it also had to reveal the shape of Jackie's body. I can't take much credit for making that happen, as Mark Kauffman (the original photographer) was responsible for that. But through texture, edge and chroma control on the painting, the illusion is pulled off that much more (in my opinion).

But no matter what I tried to do in the painting, what Kauffman captured, or what we argue about regarding the play, what's most important is Jackie Robinson himself. The profundity of his person can never be overstated.
• • •
Thanks, Graig! You can (and should!) follow Graig on Twitter.
Guess The Game…
from the scoreboard
Today's scoreboard comes from Jackson Straw.
The premise of the game (GTGFTS) is simple: I'll post a scoreboard and you guys simply identify the game depicted. In the past, I don't know if I've ever completely stumped you (some are easier than others).
Here's the Scoreboard. In the comments below, try to identify the game (date & location, as well as final score). If anything noteworthy occurred during the game, please add that in (and if you were AT the game, well bonus points for you!):
Please continue sending these in! You're welcome to send me any scoreboard photos (with answers please), and I'll keep running them.

Li'l Help?
Got an e-mail yesterday from reader Alexander Banks entitled "Nokona glove relace" — which as it turns out, it pretty self-explanatory.
Any help you readers might be able to provide will be appreciated!
Here's Alex:
Hi,

I'm attempting to relace my nokona glove and I can't for the life of my figure out the web portion. I have the fingers partly done… starting at the pinky. But the web, and hitting every section, is frying my brain.

I included some old pics to see if it helps.

Any tips?!?

Thanks,

Alexander Banks
Below are the "in progress" photos of the glove (click to enlarge, if necessary):
Uni Watch News Ticker
By Phil

Baseball News: "Check out this picture of the 1929 Clemson baseball team," writes reader Chip Powell. "Notice the logo on the left sleeve? Looks like we lifted the 27-28 Detroit Tigers logo." [Here's the logo Chip is referring to — PH] … "Classic NL Baseball Uniforms of the Sixties," reads the e-mail from Bob Moon. He adds, "Posted in the Cincinnati Enquirer, 5-16-20. Beautiful photos of the Reds and other National Leaguers taken at Crosley Field by the late sports photographer Malcom Emmons. Shots are from the mid-sixties to 1970 (when the Reds moved to Riverfront Stadium). Some great detailed looks at classic uniforms from that era." … Here's Colorado Governor Jared Polis rocking the Rox on his mask! exclaims Ron Ruelle. … Uni Watch pal Todd Radom has a nice piece on the Baseball Hall of Fame's website about uniform design in the 1970s (from the ubiquitous Kary Klismet). … Here's a story on the construction history of Cincinnati's Riverfront Stadium (Kary Klismet again). … Check out this photo from Pirates Spring Training 1976. Notice the mustard pillbox cap Candy is wearing without piping stripes on it (thanks, Paul). … #42 may be (rightfully) retired for all MLB players, but that's not the case in the KBO (from Uncle Drewski). … Matt Campbell asks, "How awesome are these restroom signs at the new Kannapolis Cannon Ballers ballpark? … The St. Louis Browns almost moved to Los Angeles in 1941. But FFS, did they have to mar the uni with the MOTB?

NFL News: Reader Scott Crawford notes "a lot going on in this disturbing game program cover. I would never have thought to make gun sights out of the "9" and "R" in 49ers. Also have never seen this Rams logo anywhere else. This is also related to uniforms because it shows the 49ers uniform in silver rather than gold, which they were doing in 1961." … Kary Klismet asks, "Haven't had enough NFL helmet concepts yet? Good, because here are some brand new ones." again). … There's no accounting for taste, but the Chicago Sun-Times' Patrick Finley and Brian Sandalow try, ranking the NFL's seven new uniform sets unveiled this offseason. … Complex Sports has ranked the Chargers as having the best unis in the NFL. … More uni rankings from Clutch Points and The Score. … Native American, Jody Tallbear, a Senior Civil Rights Official @ the Dept of Energy received a discrimination settlement for retaliation after raising concerns about the use of the Washington football team's name & mascot at work (from Timmy Donahue).

College/High School Football News: The great Blaise D'Sylva notes the Cincinnati Bearcats introduced the "C" bearclaw logo in 1990. There have been 35 different helmets with a version of that logo. There have 12 versions of the logo itself. … The Charleston (SC) County School Board voted to name the new field at the District 2 football stadium in Mount Pleasant after Wando High School athletic director Bob Hayes (from Timmy Donahue).

College Hoops News: The definition of insanity dedication: One University of North Carolina fan has almost 60 jerseys in his collection. But how many of those are Michael Jordan jerseys??? … There's a new paint job on the floor at the Griswold Center at Millikin University in Decatur, IL. The arena hosts men's & women's basketball & men's & women's volleyball (from Timmy Donahue).

Soccer News: The city of Malmo, Sweden, is set to relocate a statute of soccer star and native son Zlatan Ibrahimovic after it has been vandalized multiple times (from Kary Klismet). … While almost all soccer leagues are still on hiatus, not so for the Bundesliga, which has resumed it's season with "ghost games." … Metro Louisville FC, an NPSL expansion club, revealed their 2020 home and away kits (from Josh Hinton). … Also from Josh: Here's a look at both Metro Louisville FC goalkeeper shirts. … Still more from Josh: Borussia Monchengladbach's goalkeeper is wearing the club's standard outfield home kit. … FC Augsburg debuted their "comeback kit" yesterday at home against Wolfsburg (Josh again). … Borussia Dortmund staff were wearing team-branded masks (Josh again).

Grab Bag: The Tulsa Police Department have unveiled a new patrol car design. Submitter D. Hempel thinks it's a big improvement. … This is only tangentially uni-related, but interesting piece nonetheless on how the coronavirus pandemic might affect minor league sports moving forward (from Kary Klismet). … Also from Kary: This video shows construction progress on — and 3-D animated renderings of the anticipated finished appearance of — Cambodia's Morodok Techo National Sports Stadium, the planned centerpiece for the 2023 Southeast Asian Games. … There's a new logo and slogan for city of Fayetteville, Georgia (Kary again). … This year is the 40th anniversary of Terry Fox's Marathon of Hope. Terry attemped to run across Canada to raise money and awareness for cancer research. Adidas is re-releasing a special edition of the same shoes Terry Fox wore during his run (from Wade Heidt).
One For The Road
(Hat tip to Tom O'Grady for this one!)
And finally…
Wow. Lot's to say today (I'll keep it brief). First off, big thanks to Gus for the Montana HS Helmet competition — I thought that was pretty fun (and don't forget to vote!).
And big congrats (and yuge thanks) to Paul and Uni Watch on its 14th Anniversary! I confess I wasn't a reader right from day one (PL knows why), but soon thereafter, and obviously, I've never left. But one cannot truly thank Paul enough for providing this site for all us obsessives of athletics aesthetics to congregate and share and comment each and every day. For all of us (and me personally), I can only reiterate the great Robert Hunter who wrote "What a long, strange trip it's been" on the song Truckin'. UW has been there through thick and thin, and it's always our little haven where the uni obsessed can learn much, share much and always look forward to the next day's posting (at least Monday thru Friday, lol). I am sure Paul has some treats in store for us tomorrow as we kick off the 15th year (holy shit!) of this blog, and I'm confident we'll enjoy Paul's magic research and writing, his rapier wit, and guidance for years to come!
And I also want to add that since this whole COVID-19 pandemic struck, Paul's been at his best, despite the relative dearth of uni news. A true respite from our new reality!
Thanks Paul, for everything! Please join me in congratulating our founder on 14 fantastic years!
(I coulda written 1,000 more words, but you get the idea). So on that note, everyone enjoy your Sunday and have a great week, and I will catch you back here again next weekend.
Peace,
PH