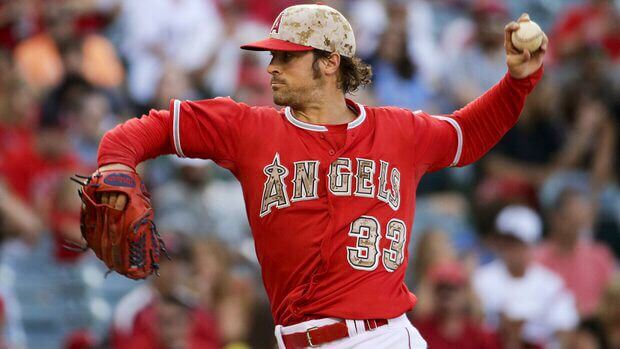 Good morning! Everything here at Uni Watch HQ continues to be fine. I hope that's also the case at your home.
Now then, here's something I've been thinking about: For the past 10 to 15 years, the sports world in general and the uni-verse in particular have largely defined heroism in terms of the military, as evidenced by all the now-familiar military appreciation uniforms. Some people are cool with this; others (myself included) find it problematic.
But no matter which side of that debate you fall on, it seems to me that some sort of reckoning will be at hand when live sports events eventually resume, and that the uni-verse will have to redefine its concept of heroism. That's because the pandemic had led all of us to redefine our concepts of heroism.
For example, I think the following statements are all fairly self-evident and uncontroversial:
• Doctors, nurses, and other medical professionals, who are doing their best to battle this plague, often in ways that risk their own health and that of their families, are heroes.
• Pharmacy workers, who continue to make crucial medications available to those who need them, are heroes.
• Teachers, who are meeting the enormous challenge of educating and engaging with our youth while working remotely, are heroes.
• Transit workers, who continue to run our trains and buses so medical professionals and other essential workers can get to their jobs, are heroes.
• Sanitation workers, who continue to collect our trash and thereby keep this public health emergency from being even worse than it already is, are heroes.
• Supermarket and grocery workers, who continue to make food available to us — often under conditions that don't allow for social distancing and are therefore clearly unsafe — are heroes.
• Food deliverers, who bring groceries and pizzas and other food to us so we don't have to venture outside, are heroes.
• Letter carriers and UPS/FedEx delivery people, who continue to bring mail and packages to us while we're stuck indoors, are heroes.
• Utility maintenance workers, who are keeping our electricity, water, phone, sewer, cable TV, and internet functioning at a time when they've never been needed more, are heroes.
• The behind-the-scenes support staffs that back up most of these workers — the people who sort the mail, produce the food, drive the tractor trailers full of groceries and packages, clean and maintain the subways and buses, service the garbage trucks, and so on — are heroes.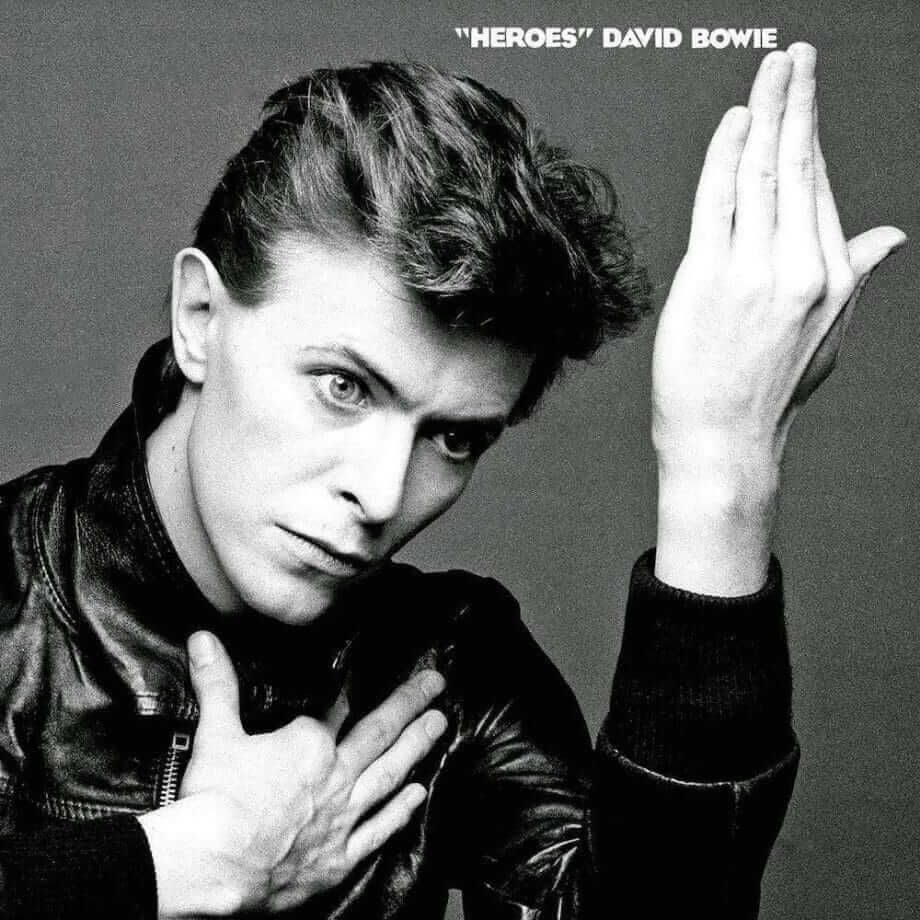 That list isn't complete, of course — it's just a start.
Many of these people, frankly, have been heroes all along; others, to paraphrase Shakespeare, have had heroism thrust upon them by the pandemic. But most of them are literally risking their lives out there, and all deserve our heartfelt thanks. I don't know about you, but I've been saying, "Thanks — y'all are heroes!" to every garbageman, letter carrier, and food deliverer I've seen over the past few weeks.
How might the uni-verse acknowledge this heroism when the sports world returns to live action? Camouflage is a very handy visual signifier, so it's easy (too easy, I'd say) to come up with a military tribute uniform, but it's a lot harder to conceive of a uniform that salutes, say, a supermarket cashier, or a pharmacist, or a teacher. And aside from the design challenges, the bigger issue is that the sports world likes the visual symbolism of comparing athletes to soldiers but may not so readily embrace the optics of comparing athletes to garbagemen. Still, it will have to be done, at least if we want to be honest about recognizing the genuine heroism of the people who are holding our world together while the rest of us shelter in place.
Personally, I'd prefer to see the sports world stop with the uni-driven heroism themes altogether (it's mainly just another form of self-serving mythmaking, which sports already has more than enough of), but the industry seems to have decided that sports and uniforms are part of the story we collectively tell about ourselves as a society. I can accept that, but what kind of story will that be in a post-pandemic world? Will it be a story that fairly acknowledges all of these various kinds of civilian heroes? I hope so — the uni-verse, the sports world, and our society at large would be better off as a result.
Finally, if anyone reading this falls into any of the categories I mentioned, please accept my sincere thanks for your service during this national emergency. You, and people like you, are heroes.
• • • • •
• • • • •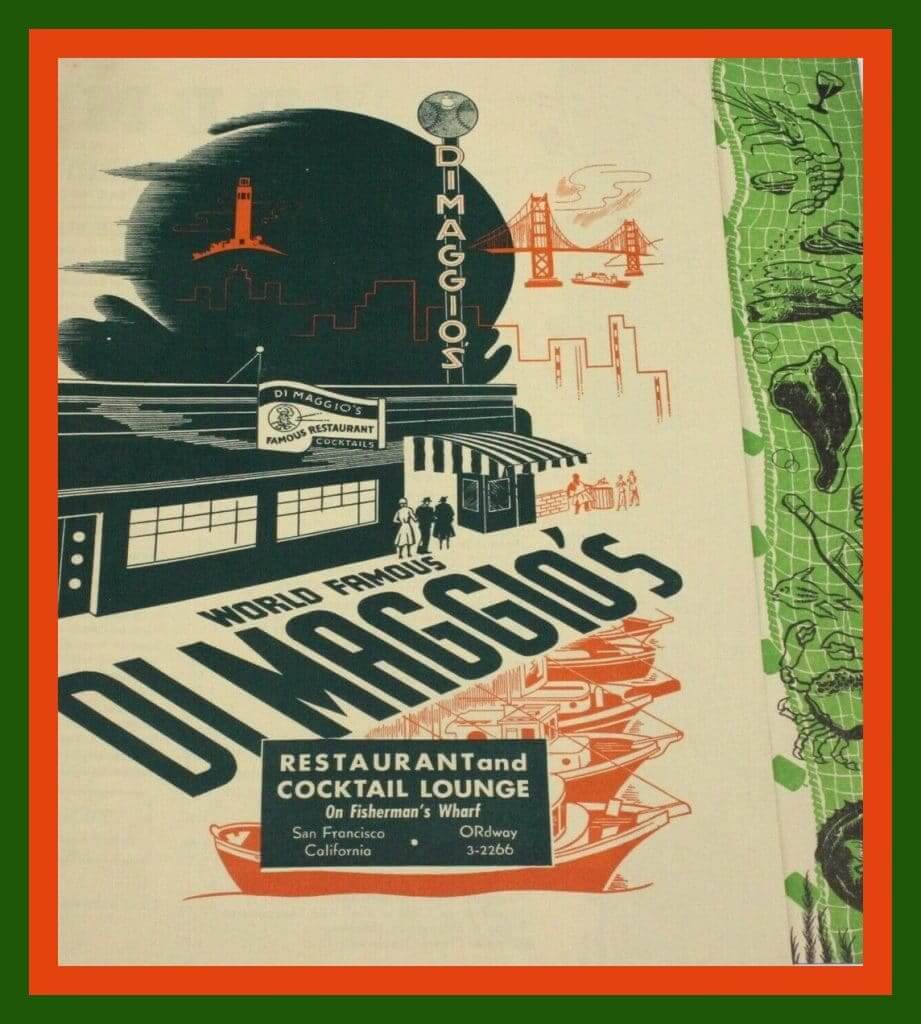 Click to enlarge
Collector's Corner
By Brinke Guthrie
Follow @brinkeguthrie
Take a look at this vintage beauty! It's a menu from DiMaggio's Restaurant and Cocktail Lounge on San Francisco's Fisherman's Wharf. I'd say 1940s-1950s, judging from the people's attire and the phone number. And look at the prices! Research shows the location was open from the late 1930s to the mid-1970s.
Now for the rest of this week's picks:
• Here's a stuffed Texas Rangers doll from the early 1970s. He's kinda dingy in places but maybe some a squirt of Oxy-Clean stain remover will help. Notice no sheriff's badge in the capital R. And did the Rangers really make the R and S capitalized for owner Robert Short? This 2009 article says yes.
• Looks to be mid-1980s for this NFL ruler showing all 28 teams at the time. Love that period's helmet style!
• I like the contrasting red sleeves and the ringer-style collar on this 1970s Buffalo Bills T-shirt, although I don't know that "paper thin" is a great selling point for a shirt costing close to $300.
• Boston Red Sox fans will like this vintage 197os pocket knife.
• There's no hang tag to back it up, but this Champion jersey does bear a resemblance to a Kansas City Chiefs jersey. Since this is a retail item, what's noticeable here are the sleeve cuffs — notice how they're tailored (if that's the term) rather than the usual look.
• Bucco Bruce is among the helmet designs featured in this set of 1970s NFL helmet air fresheners. I guess they're still fresh?
• Here's a Los Angeles Rams boys' football kit from Rawlings, with shoulder pads and the blue/white helmet (the jersey and pants are MIA). I doubt we'll be seeing new editions of these in Sears for the upcoming Rams uni rollout. 
• Your entire tabletop hockey team will be comprised of the Great One with this Winnipeg Jets team set.
• Why did they use the powder blue, instead of royal, for the cover of this Amazin' Mets World Champions 8mm home movie?
• This USA Hockey pin reminds me of a 1960s TV show!
• • • • •
• • • • •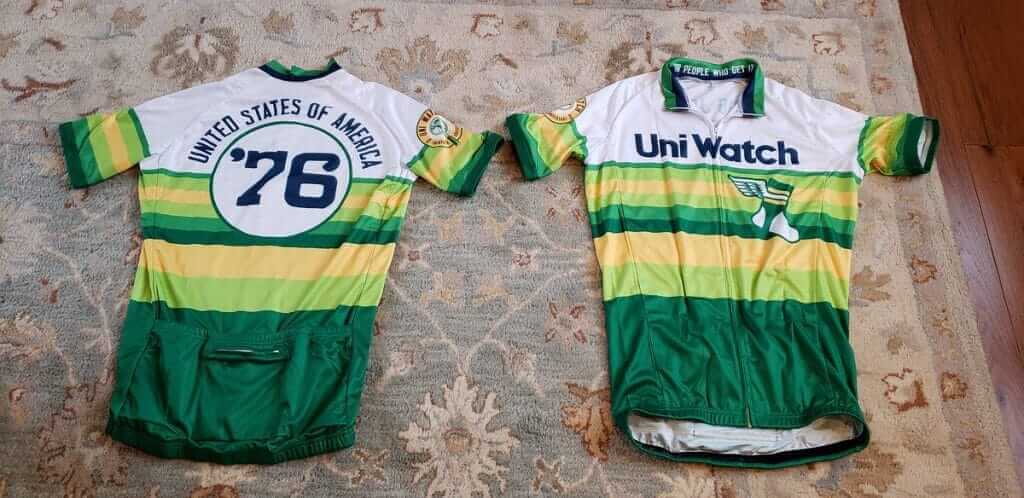 Click to enlarge
Cycling jersey reminder: In case you missed it, we're taking orders for another round of Uni Watch cycling jerseys. Just like before, you can customize the back of the jersey with your choice of number and NOB.
We're taking orders through the end of this week, and the product should be ready to ship in early May. Full ordering info here.
• • • • •
• • • • •
The Ticker
By Alex Hider

Baseball News: Gross: The Reds shared shared a "draw your favorite Reds player" template that included the Nike maker's mark (from Michael Kinney). … Joseph Aronoff has started a petition calling on the Tigers to bring back the old "jersey version" of the Old English D. … The Yankees were selling baseball caps in their team yearbooks as early as 1950 — much earlier than I would have thought! (From @Titan4Ever2488.) … We've covered this before, but once more won't hurt: The Phillies have never worn the word "Philadelphia" on their jerseys, but they considered doing it in 1991, as seen on this prototype (from Steve Kusheloff). … Here's some great footage of the Royals and Mariners playing the very first futuristic MLB game in 1998. That game was the model for the larger TATC program that followed in 1999.

NFL News: The Broncos signed former Lions P Sam Martin yesterday and used a photo of him in a number-less Lions jersey in their introductory Twitter graphic (from Michael Blake Raymer). … Spotted on eBay: This "prototype" Pats jersey from 1995 — the first year they wore the style with Flying Elvis-clad shoulders (from Kenny Saidah). … Check out the kerning on Giants' LB Jim Clack's NOB during the 1978 "Miracle at the Meadowlands" game against the Eagles. You could run a semi through those letters! (From Patrick Henderson.) … Stefan Vasilev took a stab at designing a new logo for the Rams. … Speaking of the Rams, they did a live Instagram session last night and fans just wanted to shit all over the new logo. … Travis DeMarco was watching Season 4 of Amazon's All or Nothing, which follows the Carolina Panthers. Footage from the show caught a miscolored logo on CB Donte Jackson's jersey that doesn't include any grey elements. … Check out this Oilers logo that Bum Phillips was wearing on his cowboy boots back in the '70s (from @NFL_Journal).

College Football News: Tulane will have new turf and field design when football returns (from Patrick Barnett). … Writers for The Athletic determined the best player to ever wear each number (from @Wilds_Lee). … Clint Richardson hopes that SEC football can return by this fall, but if not, he has a backup plan: Quarantine Ball!

Hockey News: The pandemic has halted work on the Islanders' new arena (from Kary Klismet). … The Canucks' mascot, Fin, went to visit a boy on his fifth birthday the other day (from Wade Heidt). … A Twitter user had his non-hockey fan friends guess NHL team names based on the team logos — with entertainingly bad results (from James Gilbert). … The Charlotte Checkers of the AHL shared photos of their uniforms through the years yesterday and encouraged fans to submit their own jersey designs (from Canes Uniform Tracker and @CJWinterberg). … The great Wafflebored DIY'd himself a sensational hybrid jersey that combines the Canucks' "flying V" design with the old Vancouver Millionaires' design. Note the Wafflebored maker's mark above the NOB — a first, he says, "to cover a mistake."

NBA News: The Mavericks have updated their Twitter avatar to a logo with neon green accents. Not sure what that means for the future (from Ethan Angel Cardona). … A judge has thrown out a lawsuit that a group of tattoo artists had filed against the makers of the NBA 2K video games. The suit alleged that the game infringed on the artists' copyright when it replicated LeBron James's tattoos, but the judge ruled that the tattoos were simply part of the depiction of James himself (from Timmy Donahue). … When NBA and ABA players played exhibition games against each other in the 1970s, both teams wore jerseys with wider shoulder straps (from Tom O'Grady). … Check out future Hall of Famer Wilt Chamberlain competing in the high jump in high school (using the old forward roll technique) — while wearing a driving cap! (From Michael, who didn't give his last name.)

Soccer News: The Athletic has a great piece about a company that's making soccer cleats designed specifically to fit women's feet — as they put it, no more "pink it and shrink it" (from Ed Żelaski). … Speaking of Ed, see more soccer updates over on his Twitter account.

Grab Bag: Dayton, Ohio, is seeking the public's input on the design for a new city flag (from Kary Klismet). … A police officer in India made a scary-looking coronavirus helmet and wore it out on the streets to encourage social distancing (from Jeremy Brahm). … New uniforms for the Lower Paxton Township Police Department in Pennsylvania (from Timmy Donahue). … Also from Timmy: The Seal Beach Police Department in Orange County, Calif., will be among the departments wearing puzzle piece badges in April for Autism Awareness Month. … The apparel company Brooks Brothers, which had shut down its domestic factories due to the pandemic, is now reopening them to make masks and hospital gowns for healthcare workers (from Tom Turner).
• • • • •
[adrotate group="2″]
• • • • •
Click to enlarge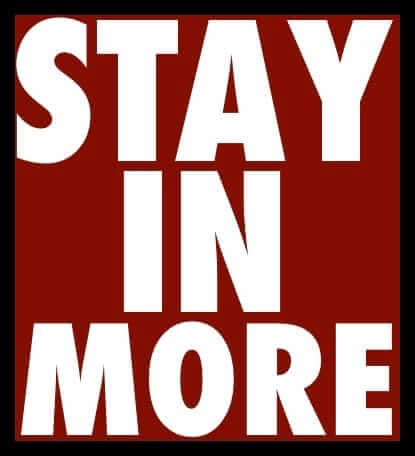 What Paul did last night: The Tugboat Captain's grad school classes were cancelled last week, and the week before that was spring break, so yesterday was her first day of virtual classes. We spent our porch time talking a lot about that (the short version: She didn't find it very satisfying). Today she has to teach a virtual class herself, as part of her graduate assistantship, so she's stressed out about that.
Grad school was supposed to be a way for the Captain to reinvent herself career-wise (she was a journalist but decided that that's too risky, so she's getting a library/information degree), but now who knows what sort of job market will be waiting for her when she graduates six weeks from now. Plus her graduation ceremony has been cancelled, plus-plus some of her classmates went home to their parents' houses for spring break (they're all younger than she is) and then ended up staying there, so she may never see them again. Basically, she's in mourning — she's worked really hard on this degree, and now it's all ending in disarray and uncertainty.
Obviously, those are minor problems compared to, say, being on a ventilator with Covid-19. But still — it's sad. Fortunately, Uni Watch girl mascot President Caitlin always brightens the Captain's mood:
Daily cat break: "Good Health To YOU!" pic.twitter.com/irgDl2483f

— Mary Bakija (@mabatron) March 31, 2020
Hope everyone's keeping healthy and safe. This too shall pass. Stay well! — Paul