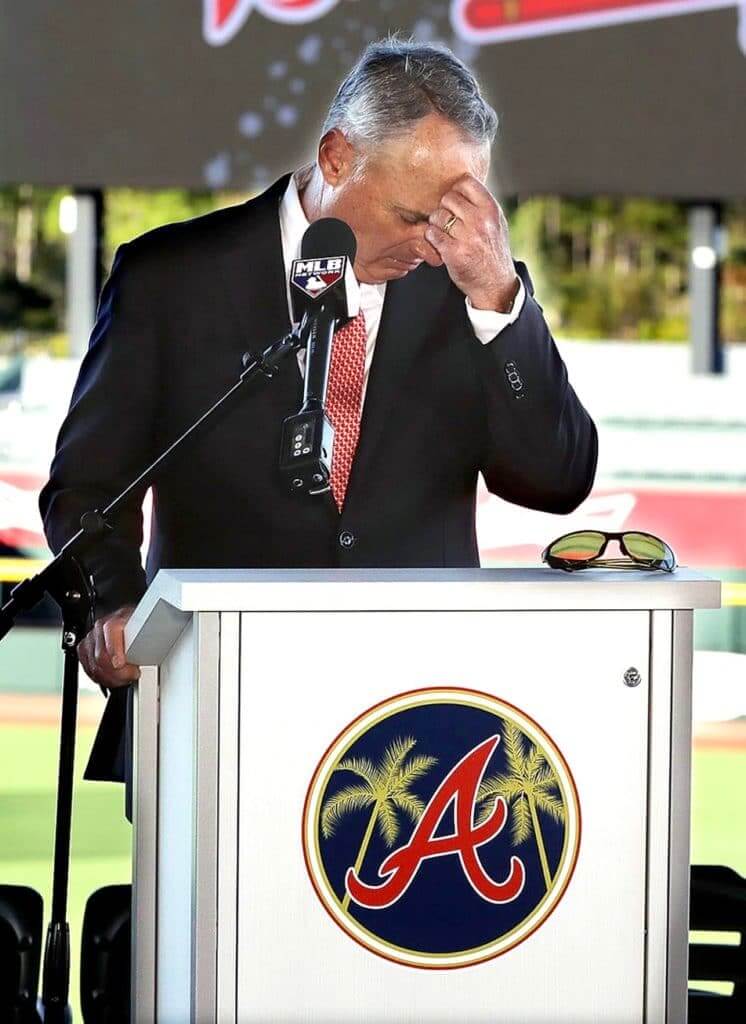 By now you've probably heard about the Sunday press conference in which MLB commish Rob Manfred defended his handling of the Astros and their cheating scandal. "I do take issue with the notion that anybody in the Houston organization escaped without punishment," he said. "I think if you look at the faces of the Houston players as they've been out there publicly addressing this issue, they have been hurt by this."
What Manfred is getting at in that quote, of course, is the concept of shame. Although he didn't use that word himself, media coverage of his press conference has used it quite a bit. There have been headlines such as "Manfred Says Astros' Shame Is Penalty Enough" and "Rob Manfred Says Public Shame Is Enough Punishment." Similarly, articles have included passages like "Manfred said they are being punished through public shame, essentially" and "Manfred … wants fans to believe that a collective walk of shame throughout the 2020 season will suffice as punishment."
The funny thing about this is that I've been thinking a lot lately about how one of the defining characteristics of our current historical moment — maybe the defining characteristic — is lack of shame. Over and over again, we see well-established social and cultural standards of behavior, decorum, and right vs. wrong (or at least they seemed to be well-established) being transgressed, cast aside, or just ignored. Sometimes, as in the case of the Astros, the standards were codified into written laws or rules. But more often, they were just agreed-upon norms of behavior that evolved over time, with the shared understanding that most people would not violate those norms because that would make them subject to shame.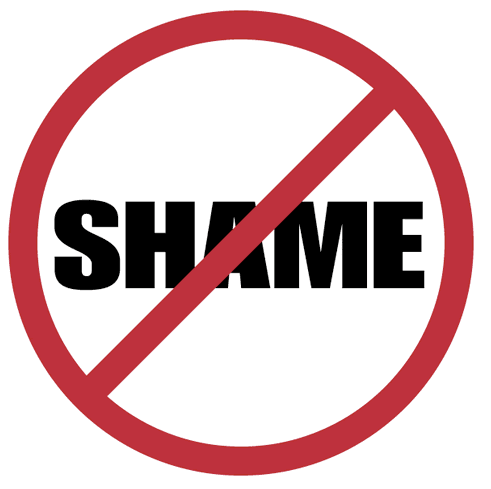 Those norms are now becoming irrelevant, as shame has turned out to be a fairly impotent force in contemporary life. There was once a collective notion of "You can't do that" that held certain types of behavior in check, but now an increasing number of people have decided, "Yeah, actually, I can do that" — and it turns out that if you don't have shame, there's little if any price to be paid. We see this throughout our public discourse, including our political discourse. If you're called out on a lie you told, just double down on it and tell it again; if you're found to have engaged in a despicable act that once would have made your public role untenable, just power through the backlash until everyone has either forgotten about it or gotten too exhausted to care anymore. Shame? That's for chumps and suckers. (This approach has now become so routine in most areas of public life that I was stunned when the Mets recently cut ties with manager-for-a-minute Carlos Beltrán after the extent of his involvement in the Astros' scandal became apparent. I figured they'd just power through it until the storm subsided and everyone else would eventually shrug their shoulders.)
Shame is a fascinating concept and also an ancient one, as old as civilization itself. (As Mark Twain once said, "Man is the only animal that blushes — or needs to.") It's how we self-police our society, how we temper our concern for ourselves with concern for how others see us, how we develop a conscience, how we develop social guardrails to help keep our behavior from careening off-course. When we express regret or apology, it's because we feel shame; when we know we haven't done our best and vow to do better next time, that too is shame.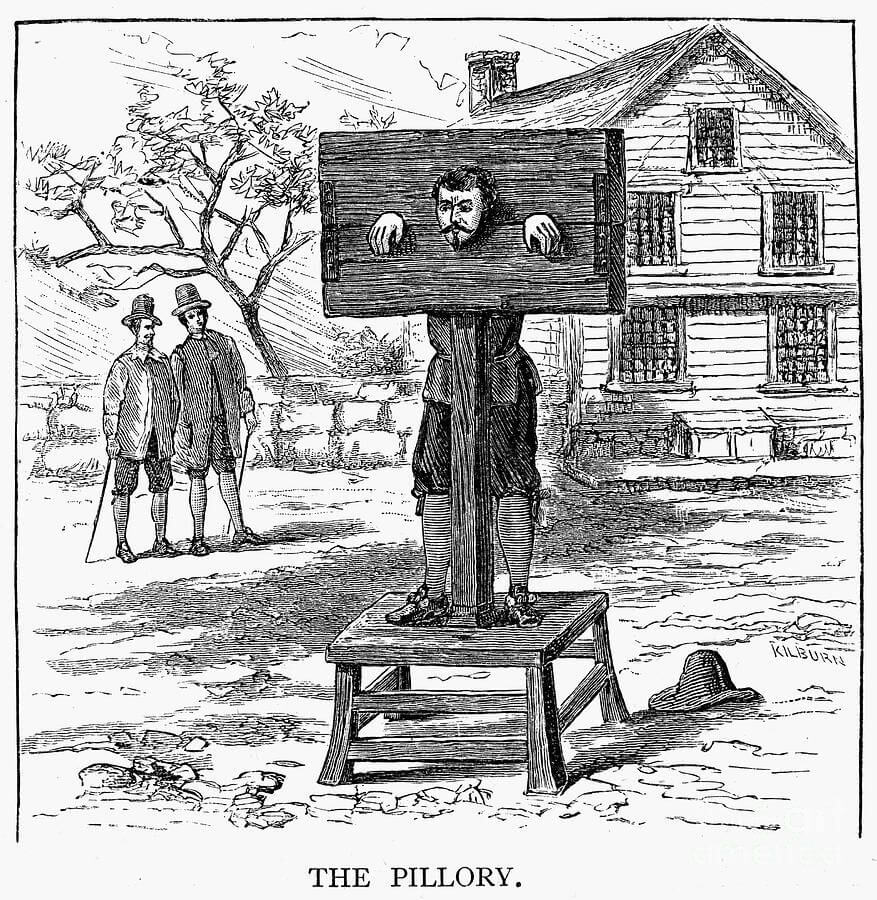 But shame can also be weaponized, usually by the powerful at the expense of the vulnerable (The Scarlet Letter is a classic example). That's why there are now strong reform movements pushing back against longstanding forms of weaponized shame, like slut-shaming and fat-shaming. This reform impulse is also how the Pride movement got its name, because LGBT people were shamed for most of human history, and pride is the opposite of shame.
In the sports and uniform worlds, shame and shamelessness come up on a variety of fronts. Here are a few recent examples:
• North American teams and leagues have no doubt looked at their counterparts from other regions of the world for many years and thought to themselves, "Dang, I wish we could sell ad space on our uniforms like they do!" The reason none of them did it for so long was, essentially, shame. Everyone, including the fans, understands that there's no good reason for ad patches except greed, and greed is shameful. The NBA was the first league to say, "Eh, you know what? The hell with shame — we're going to do it anyway." So they engaged in a shameful act that violated a long-established norm and have paid relatively little price for it.
• Last summer, when the NHL's St. Louis Blues inserted an ad for a rental car company into the color guard prior to a Stanley Cup Finals game in St. Louis, I tried to appeal to the team's — and everyone's — sense of shame as literally as possible:
Shame on @StLouisBlues and @enterprise for putting an advertising flag as part of the color guard accompanying the national anthem prior to last night's Stanley Cup game. A nauseating spectacle. We need to push back against this type of ad encroachment. (h/t @DDapsis) pic.twitter.com/lVUnQEJFJj

— Paul Lukas (@UniWatch) June 2, 2019
I believe that was my most popular tweet of last year. I blogged about the situation as well, of course. (I didn't use the word "shame" in the blog post, although I was clearly trying to shame the Blues and Enterprise.) Whether due to my efforts, or someone else's, or maybe just coincidence, the Blues scrapped the ad for their next Stanley Cup game. Shame: Not dead yet after all!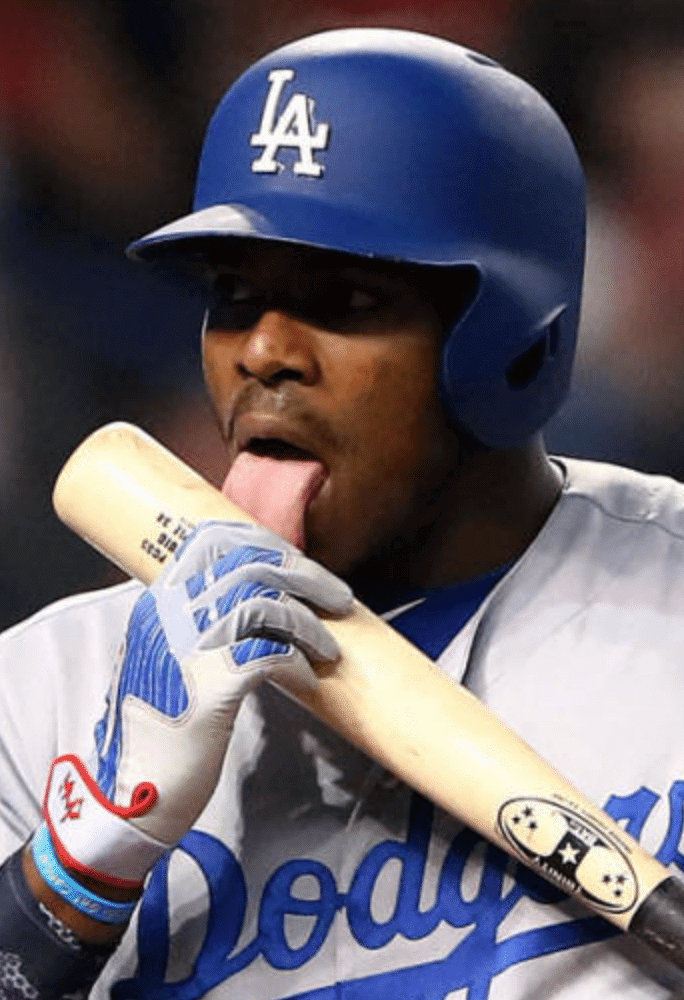 • For as long as sports have existed, we've been told that there's a "right way" to play the game (whichever game you happen to be discussing): Don't over-celebrate; don't show up the other team; play for the name on the front of the jersey, not the name on the back; when you get to the end zone, act like you've been there before; don't be a showboat; respect the game; respect the uniform; and so on. All of these are basically different ways of saying, "Don't behave shamefully." And for a long time, that was enough to govern players' behavior on the field. Those days, obviously, are long gone. Players now do whatever the hell they want, and their shamelessness often seems like more of a feature than a bug, as if they're in a competition to see who can behave in the most shameful manner with the fewest consequences.
But I don't want to make it sound like pushing the boundaries of shame is always a bad thing, or that behavioral norms should be set in stone. The threshold of what is or isn't considered shameful — which usually correlates with what is or isn't considered outrageous at a given cultural moment — is constantly in flux, and that's often a good thing. At one time, for example, it was shameful for a man to cry, or for a woman to drink in a saloon. In the sports world, it was shameful for a football player to take himself out of a game if he was dizzy after a hit. I hope we can all agree that it's good to have moved past those old behavioral norms.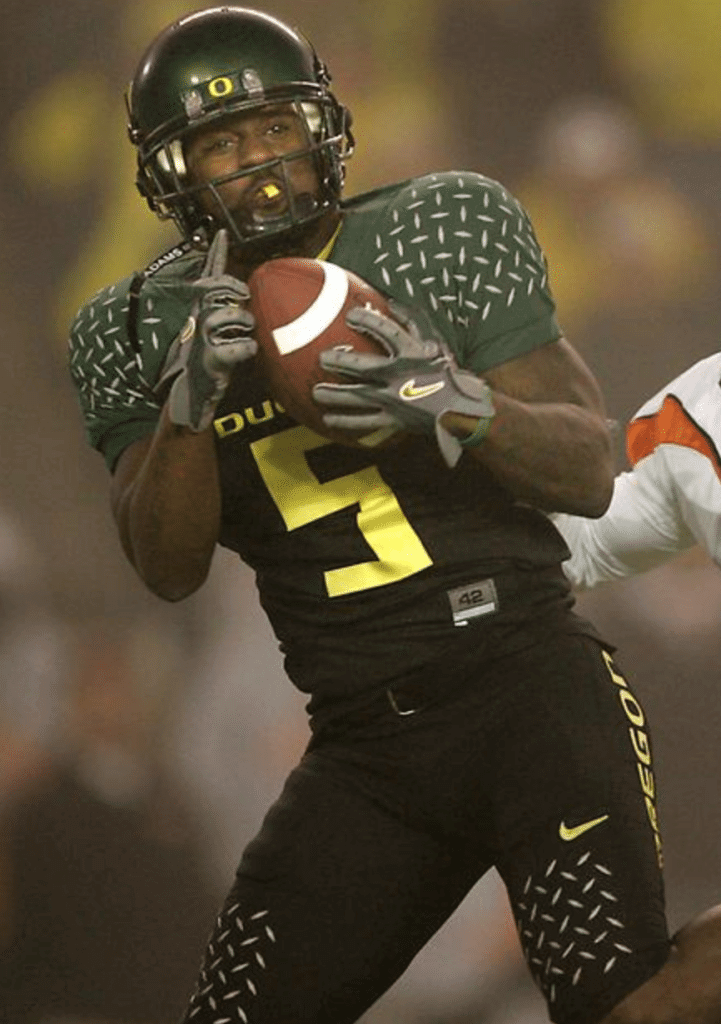 Shame can also impose blinders that sometimes have the effect of quashing creativity, and the removal of those blinders can be liberating. For example, Oregon's uniform program — and, arguably, Nike's entire corporate ethos — can be viewed as an experiment in shamelessness. The whole thing is a giant, endless loop of "Hey, you can't do that!" followed by "Well, actually, yeah, we can." And while this has clearly resulted in some excesses, it's also resulted in some groundbreaking design. (I'd say Nike's approach to carpet-bombing its logo onto every available surface and engaging in cringe-inducing marketing-speak are more problematic forms of shamelessness.)
If past eras have seen the weaponizing of shame, it seems to me that what we're now seeing is the weaponizing of shamelessness. Let's use a military analogy: In war, it's usually understood that there's a fear of death on both sides — that's an assumed behavioral norm. But suicide squads, like the kamikazes in World War II, disrupt that norm. If you're not afraid of death — indeed, if death is actually your goal, as it was for kamikazes — you've basically given yourself a superpower that can be very difficult to counter.
Similarly, if people no longer feel bound by shame, or by the shared behavioral norms that shame has traditionally governed and enforced, that too is a tremendous superpower, one for which I don't think we've yet found the Kryptonite. Basically, if you can engage in terrible behavior — behavior that would normally be subject to "Hey, you can't do that!" — and still look at yourself in the mirror the next morning while the rest of us would cringe at the very sight of ourselves, that's a very powerful advantage. That's the weaponizing of shamelessness.
All of which is a very long way of saying I think Rob Manfred was full of it when he talked about shame being a sufficient punishment for the Astros. Now, it's true that several of the Houston players looked uncomfortable when recently discussing the scandal, just as Manfred said. But I don't think it's because they were ashamed. If that were the case, they would have offered heartfelt, sincere-seeming apologies, requested forgiveness from their fans and fellow ballplayers, and acknowledged that their championships are now tainted. But because they are largely shameless people operating in a largely shameless era, they just went through the motions and sorta-kinda acted like they were sorta-kinda ashamed. That's why they looked so uncomfortable — because their hearts obviously weren't into that performance. (Manfred appears to be a pretty shameless guy himself, but of course that comes with the job. Goodell, Silver, and Bettman are shameless as well.)
I realize this has been a very different kind of blog entry. Thanks for your indulgence.
• • • • •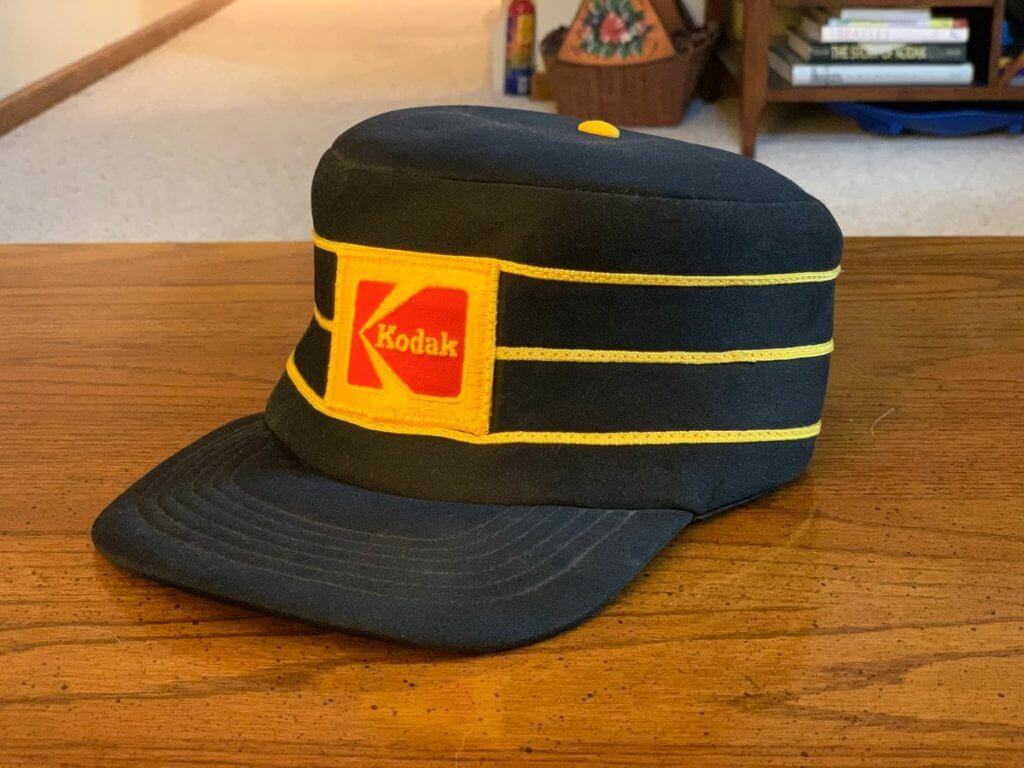 • • • • •
Click to enlarge
Too good for the Ticker: Reader Chris Markham's father worked for Kodak for 36 years. He was recently going through some of his old Kodak stuff and came across this Pirates-style pillbox cap, which he wore while playing for the company softball team in the 1980s. Pretty cool!
• • • • •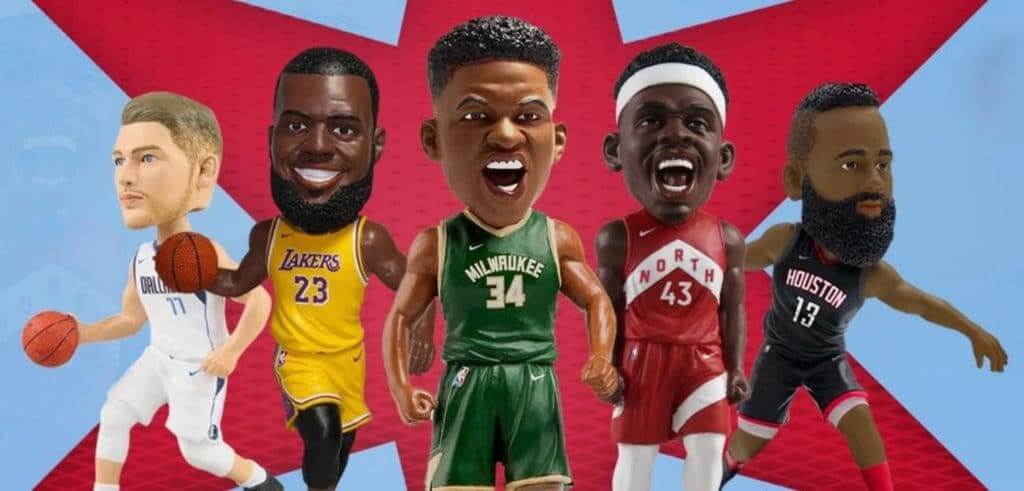 • • • • •
FOCO discount reminder: Remember those oversized NHL hoodies that I recently raffled off? The company behind them, FOCO (short for "Forever Collectibles"), is now offering Uni Watch readers a 10% discount for anything on their site (including NBA bobbleheads like the ones shown above).
To claim this discount, go to FOCO's site and use the checkout code UNIWATCH10. One use per customer, limited-time offer. My thanks to FOCO for doing this!
• • • • •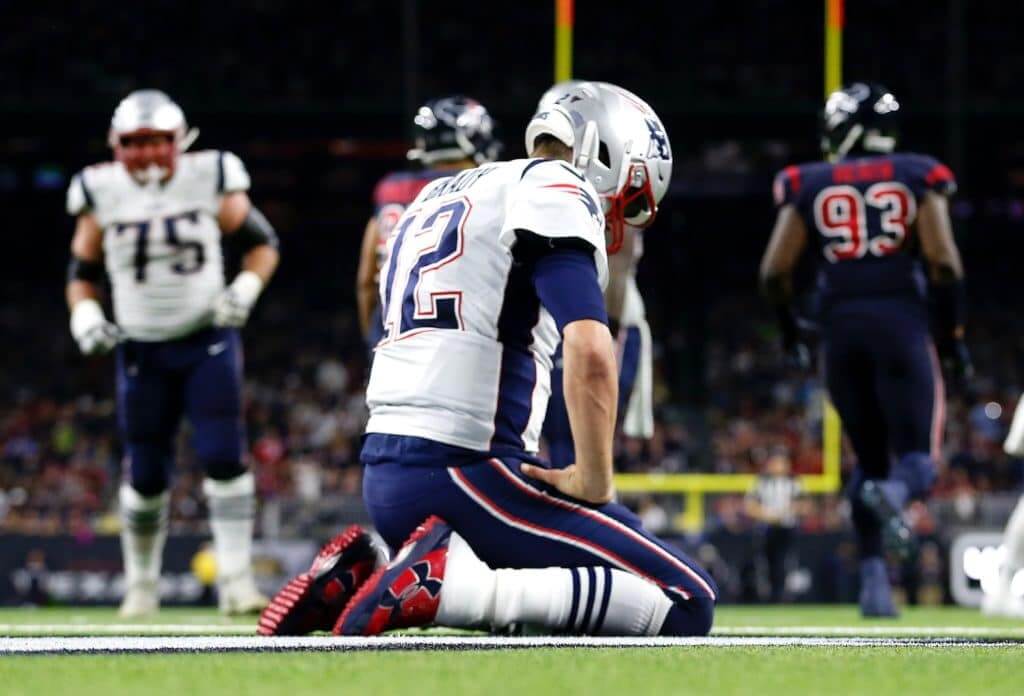 • • • • •
Going, going…: Today is the next-to-last day to submit your entry for my latest Uni Watch design challenge, which is to redesign the New England Patriots. With the Brady/Belichick era nearing its conclusion, this seems like the right time for it. Full details here — get crackin'!
• • • • •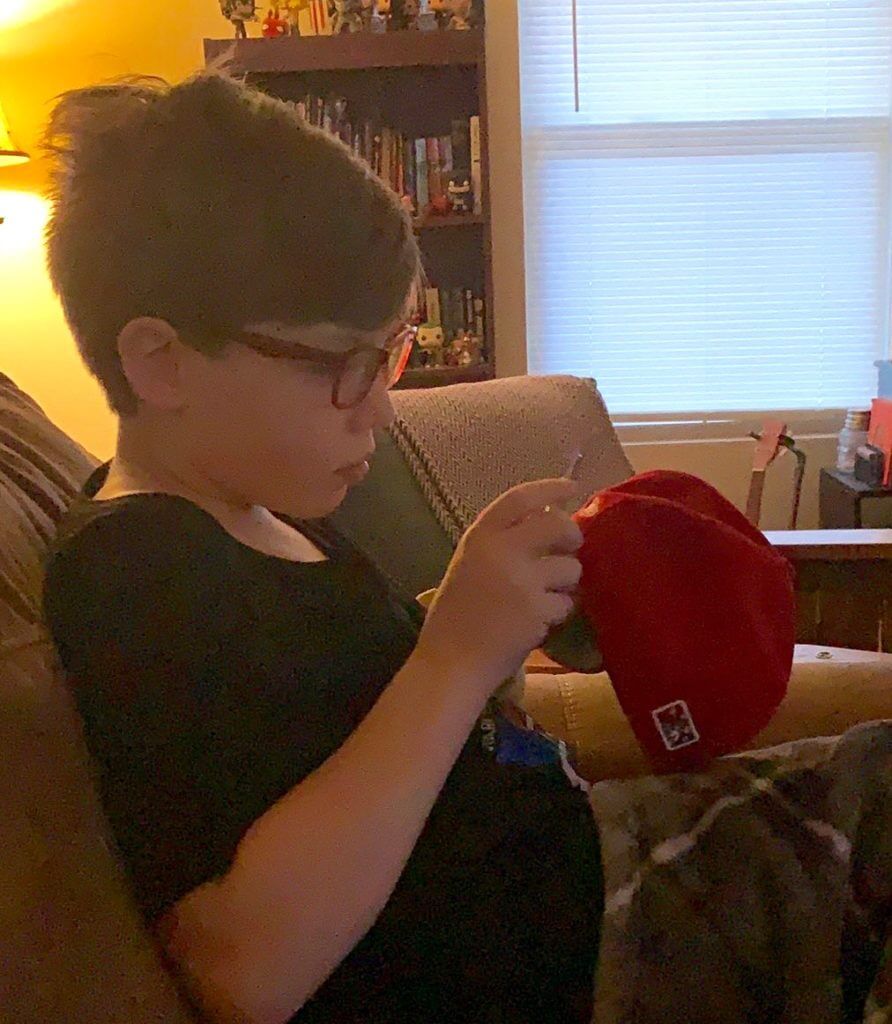 • • • • •
Click to enlarge
Start 'em young: Twitter-er @jccondray, having already performed a logo-ectomy on one of his caps, enlisted his son's assistance for the next one. How's that for a heartwarming family activity! (And yes, they both gave me their permission to post the photo.)
If you'd like the share the joy of cap surgery with your loved ones, you could do a lot worse than to do so with an official Uni Watch seam ripper. Or feel free to grab a regular ripper at your local fabric store. Have fun!
• • • • •
• • • • •
The Ticker
By Paul

'Skins Watch: An Idaho high school will continue calling its teams the Warriors but will stop using Native American mascot imagery (from Timmy Donahue). … The CFL's Edmonton Eskimos have announced that they will keep their team name but will work to have more engagement with the Inuit community (from @TheRealTubesox and Wade Heidt). … A school board in Michigan's Upper Peninsula was poised to vote last night on whether to retire their Native American mascot logo.

Working Class Wannabes™: MLB star Bryce Harper recently says he loved his first year playing in Philadelphia because, in his words, "That blue-collar work ethic made me a better player. It made me want to play every single day" (from @PhillyPartTwo). … The rest of these are from Timmy Donahue, who's been on a bit of a roll: Kent State baseball coach Jeff Duncan recently described his starting pitchers like so: "All of the guys in our starting rotation are very competitive, blue-collar people." Note that he didn't say they have a blue-collar attitude or approach — he said they're literally blue-collar people. … VCU women's lacrosse coach Jen O'Brien recently said, "I'd say [now] we have a clear identity: We're blue-collar, we play fast, we play hard." … An article about Indiana Pacers star Domantas Sabonis — who's the son of a Basketball Hall of Famer and has been playing pro ball since he was 16 — referred to him as "Indiana's blue-collar star." … North Dakota State College of Science football coach Eric Issendorf says, "I think that blue-collar work ethic and knowing and understanding the climate and culture helps [for being a football player]. … We really wanted to try to get some regional kids and like I said blue-collar kids." … In honor of Presidents Day, USA Football posted an article yesterday about presidents who've played football. Naturally, the first paragraph reads, "Football is blue-collar America. It's working class, working together." … According to this article from December, a high school football coach in Michigan has engaged in a bit of cosplay by "introduc[ing] blue collared work shirts for his players to wear to football-related functions." The article repeatedly refers to the team's "blue-collar attitude" and "blue-collar mentality." … The basketball coach at Amherst Central High School in western New York gives out a "Blue Collar Award" after each game. Winners pose in hard hats and sometimes with sledgehammers. … This article about the Prairie View A&M baseball team includes the following: "[T]he team appears to have embraced a blue-collar mentality predicated on effort, trust and a grinder's approach to the game."

Baseball News: Here's a good time-lapse video showing former Red Sox OF Mookie Betts being Photoshopped into a Dodgers uniform. One interesting detail: Betts wears three stars on his batting gloves as a nod to the Tennessee state flag. Also: The Photoshopper added the Nike maker's mark but forgot to eliminate the old Majestic mark (from @maybeifollowyou). … New home jersey for New Mexico State. … Reds pitcher Jordan Shafer was recently hit in the face by a throw from teammate Brooks Raley, who later gave him a facemask and an extra-large glove. "Haven't seen any evidence of the mask being used during baseball activities," says Joanna Zwiep.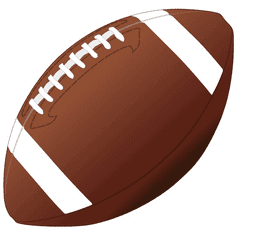 Football News: One way to display your football helmet collection: on the back of your pickup truck (from Andy Horne). … Ohio State CB Sevyn Banks, who had previously worn No. 12, will now wear his namesake No. 7 (from Jason Hillyer). … New 125th-season logo for Clemson.

Hockey News: Devils C Jack Hughes had a jersey crest malfunction the other night (from Bill Fenbers). … The Predators wore their Winter Classic uniforms indoors on Sunday (from Wade Heidt). … Also from Wade: The Flames wore their Heritage Classic throwbacks yesterday. … Islanders D Ryan Pulock offered his uni number — No. 6 — to new teammate Andy Greene, who had previously worn that number with the Devils, but Greene turned him down and will wear No. 4 instead (from Mike Chamernik).

NBA News: Here's a look at what the Kings will be wearing for the rest of the regular season. … Heat SF/SG Derrick Jones Jr., who won the NBA slam dunk contest on Saturday, has inked a new endorsement deal with Puma.

College Hoops News: East Carolina wore autism awareness uniforms on Sunday (from Timmy Donahue). … A contestant wearing an Auburn jersey on last night's episode of The Bachelor had to cover up the Under Armour and SEC logos.

Soccer News: Tottenham's new home kit has leaked (from David Morales). … Manchester United added a black armband yesterday for former player Harry Gregg. "He was part of the Munich air disaster and helped pull people out of the crash," says Mark Coale. The opposing team, Chelsea, also wore black armbands.

Grab Bag: A particular brand of shoes has been banned from the Minnesota state broomball tournament (from William Yurasko). … New uniforms for Belgium's men's and women's national volleyball teams (from Jeremy Brahm). … While NASCAR driver Denny Hamlin was being interviewed after yesterday's Daytona 500 victory, someone held up up a cue card to remind him to thank all his sponsors (from Erik Spoonmore).