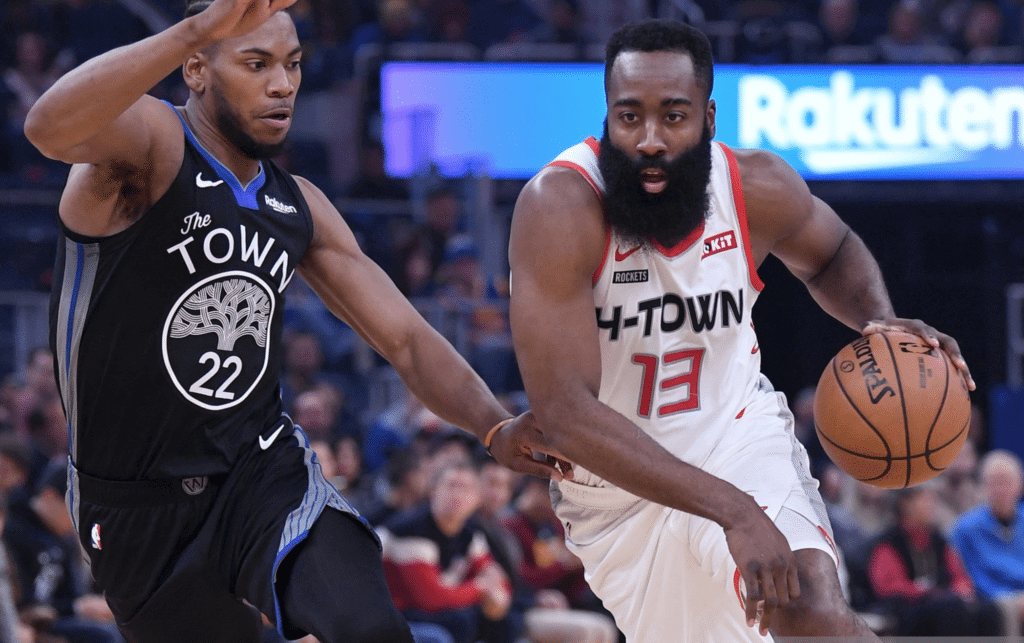 Happy Boxing Day! Arguably the most surprising thing about the current NBA/Nike partnership, now in its third season, is the lack of Christmas uniforms. In 2017, teams just wore their regular uniforms; last year, some teams playing on Dec. 25 — but not all of them — wore those silly "Earned" uniforms (which they thankfully retired after one season); and yesterday they were back to wearing uniforms from their standard wardrobe (which yielded, among other things, the Warriors/Rockets uni matchup shown above — "Town vs. Town"!).
The lack of Christmas unis isn't necessarily a bad thing (remember, most of the ChistmAdidas unis were awful, although they did get it right in 2015), but it's certainly a surprising thing, since it seems like a missed opportunity to foist yet another round of retail product on the marketplace. This appears to be a rare case of the ratchet screwdriver actually turning back the other way.
Interestingly, the NBA's marquee player isn't happy about this:
MAN i wish I walked into the locker room tomorrow and we had Christmas Day uniforms! It's a MUST we bring those back @Nike @nikebasketball I've been seeing those Lakers unis over the airways. Sheesh!!!!

— LeBron James (@KingJames) December 25, 2019
Still, even if you don't have Christmas-themed uni designs, that doesn't mean you can't have Christmas-themed uni matchups. For example, yesterday's Celtics/Raptors game in Toronto (the NBA's first-ever Christmas Day game in Canada, don'tcha know) should obviously have featured the Celtics in green and the Raptors in red. That's an easy layup, right? Wrong: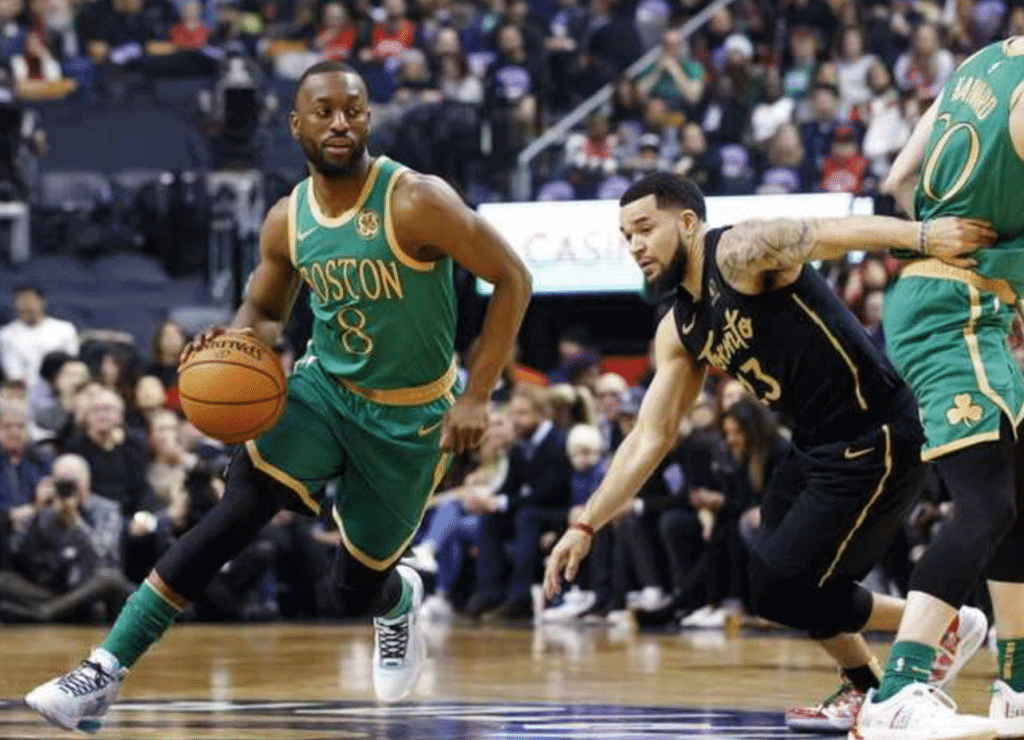 Seriously, what were they thinking there? On the plus side, the Raptors did give away these cool snow globe T-shirts (click to enlarge):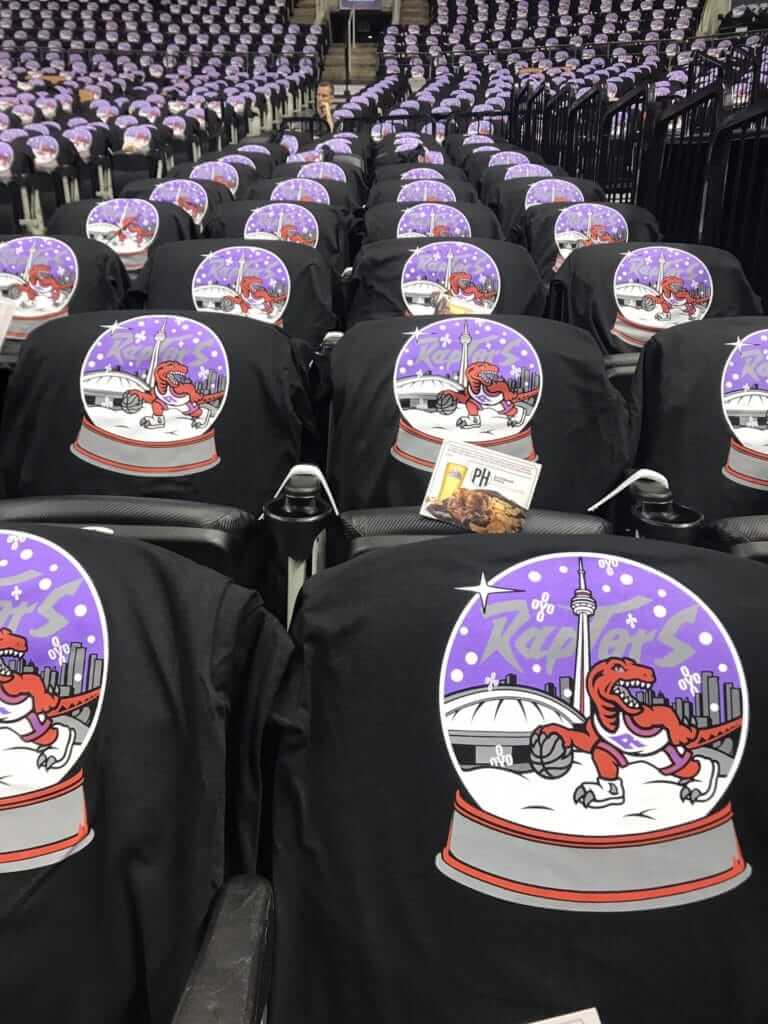 (My thanks to Mike Chamernik for the LeBron tweet.)
• • • • •
• • • • •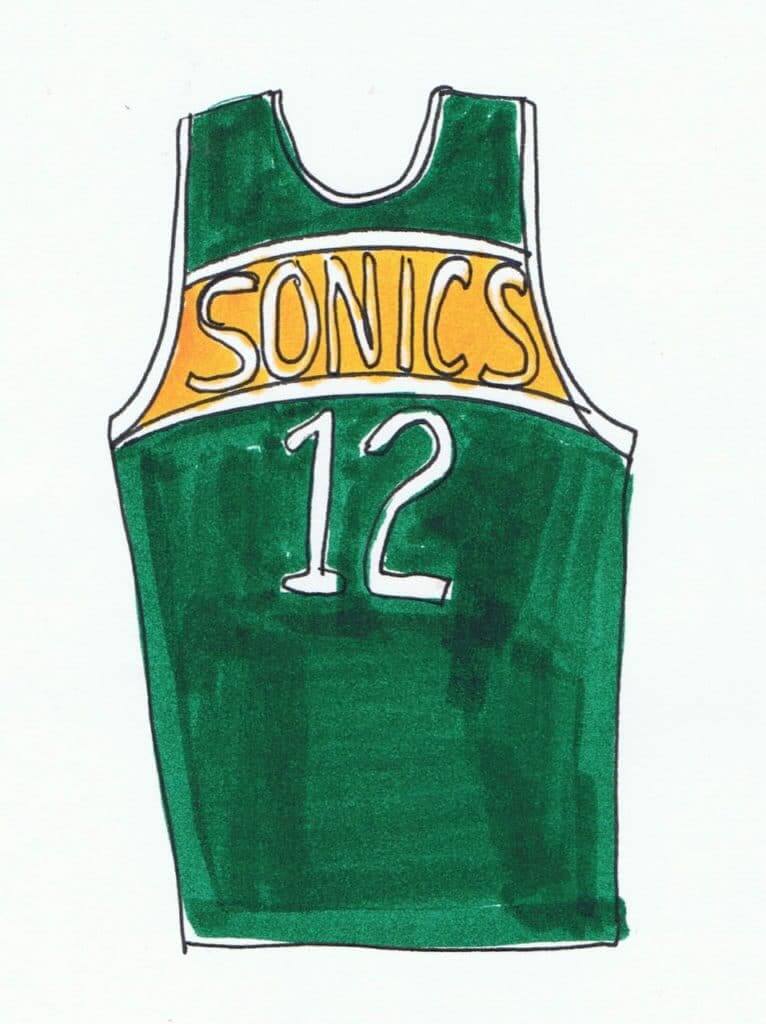 Super origin story: The sketch shown above was created in 1977 by a 28-year-old Seattle clothing designer named Kris Marshall. It eventually became the basis for the SuperSonics' awesome arched uniforms. Four-plus decades later, Marshall (whose name is now Kris Steinnes) still lives in Seattle, and her design recently won a Seattle Times readers' poll as the best sports uniform in the city's history.
It's pretty rare that we get to see an original sketch from that era. If you want to learn more, there's a really good recap of the story here.
(My thanks to Mark Ribbing and Tim Cassady Jr. for sending this one along.)
• • • • •
That's it for today (sorry, no Ticker, because the entire Uni Watch team had the day off). Hope everyone had a great Christmas, and happy Kwanzaa to all who are celebrating today. In case you missed it yesterday, here are this year's year-end raffle winners. See you back here tomorrow for a full slate of content. — Paul