By Phil Hecken, with Jimmy Parker
Follow @PhilHecken

I have a very special holiday post for you today, and it's by the one and only Jimmy Parker, who you may also know from Twitter as @BeautyOfAGame (if you don't follow him, you should!). I've featured Jimmy on Uni Watch before, who has penned some fantastic articles on photographer Neil Leifer, explored the art and artistry of Jack Davis, penned a review of the Baseball As Art exhibit, and lastly, examined the craftwork of Tim Carroll.
Jimmy is back today with a wonderful look at something many of us remember fondly: the Sears Christmas "Wishbook." In the spirit of the holiday season, please join me in welcoming Jimmy back as he reminisces about the…
• • •
The Sears Christmas Wishbook
By Jimmy Parker
It's beginning to look a lot like Christmas, everywhere you go. And the Christmas season always makes me think of the Sears Christmas Wishbook. If you can imagine a world without the internet, a world without 24-hour sports news and a world without at least 3 sporting goods stores in every shopping mall, then perhaps you can begin to understand the importance of the Sears Wishbook to young sports fans of its day.
Although Sears began issuing a Christmas catalog in 1933, it wasn't until 1968 that it was renamed The Wish Book. The move made official the terminology already used by millions of Americans who viewed the Sears catalog as that days equivalent to Amazon.
Millions of Americans just like my grandparents. My grandparents lived in a small town in South Carolina where the nearest shopping mall was over an hour away. Not that they would have gone if it were any closer. No, my grandparents were ardent supporters of Sears. In those days, a lot of small towns like theirs had a Sears Catalog Store, which was a small store that had a few everyday items and a small variety of larger items for display, but mostly existed as a place for customers to order items from the catalog.
So as a child, every year on Thanksgiving Day, right after dinner was done and my uncles were all falling asleep to whatever NFL teams were playing, I had the pleasure of opening the Sears Wishbook and preparing my list for Santa. With the fervor of my fictional ancestor Ralphie Parker from A Christmas Story, I'd pour over the catalog debating which items were list worthy. At the height of its popularity, the catalog could easily top 600 pages, with over 250 pages of toys, so the debate was not taken lightly. As I look back now, through the twinkling lights of so many Christmases, I realize that those post-turkey jaunts through the Wishbook gave me perhaps my first glimpses of appreciation for sports logos and branding. In other words, I can make a direct connection between the Sears Christmas Wishbook and why I'm writing an article for a site named Uni Watch.
Prior to the 1960s, sports apparel is virtually nonexistent in the yearly catalogs. The sole items of interest to baseball and football fans during these years were usually the equipment used to actually play the games. Full color pages of football uniform sets sit alongside black and white pages of baseball bats, balls and gloves. These pages often fell between everything from fishing reels to badminton and croquet sets. It's interesting to note that football uniforms of that day were described as being just like "favorite college and pro stars" wear, a subtle reminder that this was a time when the collegiate game was as popular as the professional game.
One brief exception to the lack of logo apparel is this youth's pajama set, from the 1958 Wishbook, featuring "Woven All American emblem plus 6 woven professional team emblems on chest". It's difficult to make out the logos but the pajama set is an indication of things to come, as children's wear will play a pivotal role in the next couple of decades.
In many ways the 1960s were a decade of profound change and the Wishbook is no exception. While we don't see the explosion of officially licensed apparel still to come, the decade is notable for a few reasons. The first is that youth football uniforms begin to be accompanied by copy promoting "Pro styling" and "that real Pro-Look", as the heated battle between the NFL and the AFL causes the professional game to begin overtaking the college game in terms of popularity on a national level.
It's also during the '60s that we begin to see licensed electric football games, so that rather than generic players, sets come with team logos adorning the field and players in various team colors. The 1969 Wishbook even offers a "Super Bowl Electric Football" game featuring Jets and Colts players, hoping to cash in on that years Joe Namath-guaranteed championship. 1969 also gives us our first taste of licensed apparel – youth NFL sweatshirts that come with a 24" x 36" illustrated action poster.
The decade of the 1970s has been called the "Me" decade but anyone looking at the Sears Christmas Wishbook would likely refer to it as the NFL decade. During the '70s the total amount of licensed apparel and accessories for all major sports seemingly grew year over year. But while other sports only appeared to be dipping their toes into the waters of licensing, the National Football League did a cannonball into the deep end, putting their team's logos, players and colors on a staggering array of items.
The '70s began much like the '60s ended, with youth football uniforms, electric games and a slightly increased offering of NFL licensed items, primarily aimed at the youth market. Included in these items were NFL zippered hoodies, sweatshirts and two items destined to become hallmarks of Wishbooks for the next two decades – pajamas and jackets with matching knitted caps.
The rest of the '70s saw occasional licensed offerings from other sports, including MLB logo gloves (1971) and clocks (1977), NHL sweatshirts and caps (1971), NBA carry-alls (1975) and collegiate carry-alls (1977) alongside their NFL counterparts. However, most often these items were only offered in select teams, not the full complement of league teams.
While other leagues slowly explored the benefits of licensing, the NFL took the exact opposite approach, putting their logo on just about anything. The league continually experimented to find out just how big America's appetite for football merchandise was.
By the end of the decade NFL team logos could be had on everything from trash cans, bedding, and lunch boxes to shoes [1979 WB NFL Shoes]. In 1979 the league debuted officially licensed action figures, no doubt hoping to capitalize on the popularity of action figures caused by the first Star Wars movie. While the Wishbook only names teams, not individual players, it's apparent through the numbering on the jerseys that star players were represented. Perhaps the boldest move by the league was the 1979 debut of the NFL bike. Adorned in official team logos and colors, the bike was similar in style to motocross bicycles of the time, as BMX racing was beginning a wave of popularity that would peak in the mid 1980s.
In the 1980s the theme of NFL domination of page count in the Wishbook continued. Although other leagues stepped up their presence, MLB, NBA and NHL teams still trailed the NFL in terms of their licensed merchandise offerings. The '80s even saw soccer make an appearance as the North American Soccer League offered team bags and ball in 1982. But football remained the top draw for Sears customers.
This is not to say that the decade was without change. Perhaps the biggest was that logo merchandise was no longer solely aimed at youth. Although children and teens were still the primary target, with pajamas, jackets and sweatshirts anchoring the product line, team logos could now be seen on an increasing amount of clothing for adults. To help sell NFL merchandise to adults Sears enlisted the help of San Francisco 49ers QB Joe Montana, modeling branded sportswear in the 1982 Wishbook. In the 1986 catalog, Chicago Bears RB Walter Payton is shown modeling an NFL sweater, replicating the look made famous that year by his head coach Mike Ditka.
Another change during the 1980s was the rise in popularity of sports trading cards. As the mania around baseball and football cards grew, Sears was quick to capitalize and each year saw a greater offering of cards and related memorabilia. Initially confined to "card collecting sets", usually featuring a handful of out-of-print cards, some plastic card pages plus 3-ring binder, and a crude price guide, by the end of the decade cards would take up a couple of pages and have their own header.
The decade also saw the beginnings of branded tie-ins, with team logos appearing on merchandise from other name brands. Examples of this include NBA Converse high tops (1989) and NFL sweatsuits featuring the popular "Peanuts" character Snoopy (1988). [1988 WB NFL Peanuts] A personal favorite is the 1989 introduction of NFL pajamas featuring team mascot caricatures by legendary artist Jack Davis, of MAD Magazine fame.
The Wishbook continued largely along these lines into the 1990s. Sadly, in the mid-90s, as consumer shopping habits changed and online buying was first beginning its attack on traditional forms of sales, Sears discontinued the Christmas Wishbook. Various attempts at replicating it, both digital and physical, have been made over the years but none of them have seemed to grab the magic of those wonderful catalogs of the '60s, '70s and '80s. While the story of those Wishbooks is a study in the rise of the NFL as America's most popular sport, it begs the question; was the merchandise a response to the growing popularity, or was the popularity a response to all that great merchandise?
• • •
Great stuff, Jimmy — thanks for the trip down memory lane! I know Brinke was a YUGE fan of the Wishbook (note one of the graphics even includes the phrase "Collectors Corner — I'm not sure if that's a subtle tip of the cap or purely coincidental) — and I know many more of you used to be. If so, what was the greatest gift you ever received from the "Wishbook"? No question, mine were these NFL sheets which I'm sure my parents got from the 1977 Wishbook. But there were, as Jimmy notes, literally hundreds of different products. Love to know what everyone's favorite was!
Guess The Game…
from the scoreboard
The game has returned!
Today's scoreboard comes from reader Jack Straw.
The premise of the game (GTGFTS) is simple: I'll post a scoreboard and you guys simply identify the game depicted. In the past, I don't know if I've ever completely stumped you (some are easier than others).
Today's scoreboard probably isn't too difficult, but it may give you a little trouble.
Here's the Scoreboard. In the comments below, try to identify the game (date & location, as well as final score). If anything noteworthy occurred during the game, please add that in (and if you were AT the game, well bonus points for you!):
If you guys like this, please continue sending these in! You're welcome to send me any scoreboard photos (with answers please), and I'll keep running them.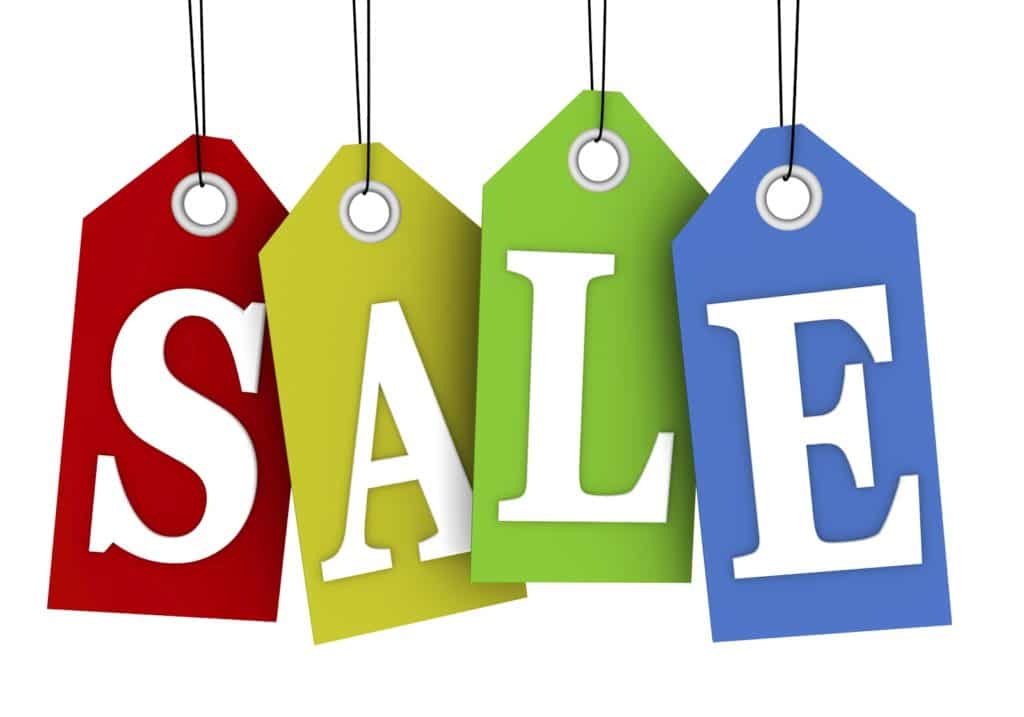 LAST DAY for the Teespring sale: Paul here. Today is the final day for Teespring's site-wide sale. If you order by midnight Eastern tonight, you can get 10% off of anything in the Uni Watch Shop (which includes T-shirts, hoodies, mugs, pins, cufflinks, and stickers) and the Naming Wrongs Shop by using the checkout code BL1ZZARD.
If you use this checkout code, you'll get the discount but Uni Watch will still get its full profit on each item — the discount will come out of Teespring's end — so it's a win-win. My thanks, as always, for your consideration of our products.

The Circle Game
Last Sunday, in my writeup of the Army/Navy game, I included a link to a Twitter thread that, very mistakenly it turns out, interpreted a hand gesture made by some Naval Midshipmen while standing in the background during an ESPN broadcast segment during the Dec. 14 game, as a "White Power" symbol. I noted I hadn't seen this, and called the incident "ugly" without any further investigation. I apologize as many in the comments pointed out this was NOT a racist incident, but merely something called "The Circle Game." I'd never heard of this game before, and it turns out if one flashes the "okay" symbol below another's waist, if someone else looks at the symbol, the person making it can punch the other person.
Both Academies investigated the incident, and by yesterday, their conclusions were clear:
"We investigated this matter thoroughly," Lt. Gen. Darryl A. Williams, 60th superintendent of the U.S. Military Academy, said according to a news release. "Last Saturday we had reason to believe these actions were an innocent game and not linked to extremism, but we must take allegations such as these very seriously. We are disappointed by the immature behavior of the cadets."
The Naval Academy also determined that the men were not flashing "white power" symbol, CBS News reported. This symbol has been adopted by white supremacists because the shape forms the letters "w" and "p," according to CBS News. Video of the symbol being flashed went viral during the weekend of the game.
According to Navy Times,
Once purely innocuous, the "OK" gesture in recent years became the target of an internet hoax that claimed it telegraphed "white power," the investigator wrote.

"In light of this hoax, several prominent members of 'white power' and 'white supremacy' groups began making the gesture in public, thereby appropriating the gesture as a symbol of their movements," the investigation states.
In addition, that article states,
"There is no evidence that either midshipman intended to convey any type of message through the hand gesture," the report states. "The evidence indicates they intended to play a sophomoric game."

"We are confident the hand gestures used were not intended to be racist in any way," Academy Superintendent Vice Adm. Sean Buck said in a prepared statement. "However, we are disappointed by the immature behavior of the two Fourth Class Midshipmen, and their actions will be appropriately addressed."
I want to sincerely apologize to anyone who was offended by my including the Twitter thread in last weekend's article, and for not taking better care in reporting the incident. I'm extremely pleased both Academies investigated this and have found there was no ill-intent on the part of their cadets. There is no place for racism in the armed forces, and I laud them for completing a thorough investigation.
Chief of Naval Operations Adm. Mike Gilday added, "To be clear, the Navy does not tolerate racism in any form. And while the investigation determined there was no racist intent behind these actions, our behavior must be professional at all times and not give cause for others to question our core values of Honor, Courage, and Commitment. We must be standard-bearers. We must be above reproach. That is what sets us apart as a fighting force."
Good for Army. Good for Navy.
Again, I apologize for simply "throwing out" the reports of the incident without further investigating. Had I known or heard of "the circle game" before, I certainly would have pointed it out, and that's my fault. I should have simply reported it rather than labeling the incident "ugly" or ignored it altogether.
The Ticker
By Anthony Emerson

Baseball News: George Noriega noticed that these four Leaf Trinity Steven Matz 2015 baseball cards claim to feature a piece of an authentic, game-worn jersey, but the patch in the top left jersey is unrecognizable to anything the Mets wore in 2014 or 2015. Furthermore, the top right and bottom left cuts are clearly from replica jerseys. George writes: "The authentics have a zigzag pattern on the pinstripes, and in 2015 the names/numbers would have been embroidered stacked (Majestic went to kiss cut embroidery in 2016); the replicas have a single tackle twill layer, where the embroidering on the blue layer is simulated but it's actually only a single piece, which is the swatch used in the cards." … Speaking of fuckups involving the Mets, it appears the Mets sent out holiday cards featuring a polar bear wearing a cap with the Yankees logo on it (from @metspolice). … With P Tyler Clippard joining the Twins, and thus wearing "TC" on his cap, David Hallstrom asks how many MLB players will wear their initials on their caps in 2020? … Brewers IF Eric Sogard will wear No. 7 this year (from @NotSamardzija).
College/High School Football News: The following are all from @CFBowlWatch: Arizona State will wear their grey jerseys during the Sun Bowl. And is that patch in the running for the worst Bowl patch ever? … UCF's Gasparilla Bowl helmets have been revealed. It appears the flag of Florida is sublimated in the decal on one side, but I can't figure out what the design is on the other. UCF will also wear grey jerseys during the game. … San Diego State is going with black helmets and black jerseys in the New Mexico Bowl, both with red Aztec designs. … Here's our first look at the Gator Bowl patch on Indiana's jerseys, the Independence Bowl patch on Louisiana Tech's jerseys and the application process for the Military Bowl patches on Temple's jerseys. … Arkansas State is going red-black-black in the Camellia Bowl (from Chase Becvar). … Also posted in the hockey section: ESPN has ranked the hockey sweaters of college football teams headed to Bowl games (from multiple readers). … Texarkana (Tx.) Pleasant Grove had a MPOB — motivational phrase on back — during Texas Class 4A Division 2 championship. Is this the first time an ampersand has appeared on a nameplate? (from Prentice C. James). [Maybe — I can think of at least one, but it's not on a nameplate: Jeremy Jeffress' (Bread emoji) "&" (Butter emoji) from this year's Players Weekend. Any others direct-sewn on a jersey or namplate? — PH] … LSU QB Joe Burrow's hometown of Athens, Oh., will name its stadium after him (from Timmy Donahue). … @Pappy_Hour says that these checkerboard socks and undershirts in the Stagg Bowl are an awful look. But me? I love it.

Hockey News: The Washingtonian has a fun little quiz — NHL player or Trump/Russia/Ukraine scandal participant? (from John Muir). … Also posted in the NBA section: Celtics F Jayson Tatum wore blue sneakers as a nod to the St. Louis Blues during a game in Dallas. As a Celtics and a Bruins fan, I am conflicted — and that's probably also why he didn't wear them at the Garden (from Ed Bauza and Matt Newberry). … This obituary for the late Bruins legend Bronco Horvath features an image of Horvath wearing a helmet in 1958 with a special strap for jaw protection (from Jerry Wolper). … The Swiss national team's sweaters are so ad-covered that the captains' letters are in the center of the chest (from Wade Heidt). … The Syracuse Crunch's home arena has a new corporatized name (from Shane Bua). … Cross-posted from the CFB section: ESPN has ranked the hockey sweaters of college football teams headed to Bowl games (from multiple readers). … The BCHL's Coquitlam Express debuted new alternate jerseys on Wednesday (from Wade Heidt). … The Muskegan Lumberjacks of the USHL will wear these beauties on Dec. 28 for their Lumberjack Night (from Andrew Timmerman).

NBA News: All three Antetokounmpo brothers swapped jerseys after Thursday night's Bucks/Lakers game (from many readers). … Cross-posted from the hockey section: Celtics F Jayson Tatum wore blue sneakers as a nod to the St. Louis Blues during a game in Dallas. As a Celtics and a Bruins fan, I am conflicted — and that's probably also why he didn't wear them at the Garden (from Ed Bauza and Matt Newberry). … The Perth Wildcats of the Australian National Basketball League had a small team meeting where legend Mike Ellis gave injured player Wani Swaka Lo Buluk his jersey before his first game as a Wildcat (from Richard Meloy).

College/High School Hoops News: Marquette wore their GFGS alternates last night (from Timmy Donahue). … Villanova men will wear throwbacks for their alumni game tonight. Don't know why Villanova isn't always wearing those (from John B. Lewis). … Rockwood (Tn.) High has some nice candy striped warm-up pants and Marquette-style side panel stripes (from Paul Kamikawa).

Soccer News: When Dutch team Ajax switched to Adidas kits in 2000, the fanbase was irate with the Adidas shoulder stripes on the kits. So Adidas removed them until 2008 for domestic kits, but not for European competition (thanks, Jamie). … Juventus will have NOBs in Arabic and a calligraphic design in their uni numbers for their match against Lazio in Riyadh, Saudi Arabia (from Josh Hinton). … Also from Josh: New England Revolution have given new signing Adam Buksa No. 9. … The referee in a 2. Bundesliga match between Nürnberg and Dresden made Nürnberg change their kits to prevent a clash with Dresden's away kits. Their replacement kits, however, caused a clash with Dresden's keeper kit, so Dresden hastily modified a midfielder's shirt for their keeper to wear. Here's how the match looked — Nürnberg is in their GFGS third kit (from @KohlenSchaufler and Ed Żelaski).

Grab Bag: Ohio State fencers — and, I surmise, all athletes — get these nice custom luggage tags. Fancy. … Trevor Williams gives his third-grade class sports pennants every Christmas.
Coming Tomorrow: A Very Merry Vilkmas. You won't want to miss this one!