For all photos, click to enlarge
When I was in San Diego last month for the Padres' unveiling, I paid a visit to Brandiose, the San Diego-based design studio that has put a huge visual stamp on the world of minor league baseball.
Brandiose is run by Jason Klein (on the left in the photo below) and Casey White (on the right). They met in kindergarten and have been close friends ever since, which is pretty amazing:
I asked if they were, you know, sick of each other, or if they at least got on each other's nerves, after so many years of close proximity. They said no (which I guess is what you'd expect them to say, but it seemed pretty convincing, and the friendship and closeness running between them was palpable).
These days Jason and Casey are headquartered at a former military base that was decommissioned and converted into offices and working spaces. They were nice enough to meet me there on a Sunday afternoon while I was in town. (SportsLogos.net's Chris Creamer and Uni Watch reader Richard Craig were also on hand, as were Jason's and Chris's young sons, who quickly bonded over a video game.)
The good news is that we talked about all sorts of interesting things. The bad news is that a lot of the topics were off the record, so I can't share them with you. But here are some interesting tidbits:
1. I kind of figured Casey and Jason had grown up as outcast nerds — lots of D&D, getting beaten up by the local bullies, not very good at sports, that sort of thing — but they said they were always pretty popular. In fact, when they were in high school, one of them was prom king and the other was homecoming king (I forget which was which), and Casey was a good enough athlete to play college football (albeit at a small school, but still). Impressive!
2. One of Casey and Jason's first designs was for an Albany arena football team. They had never been to Albany and didn't visit there before doing the design. Afterward, they felt like the uniforms didn't have a strong connection to the town, so ever since then they've had a rule: Whenever they're designing or redesigning a team's look, they insist on visiting the town so they can get at least a little bit of a feel for the local culture. (When you consider how many teams they've worked with, that's a lot of travel!)
3. A table in the studio was piled high with fabric swatches featuring embroidered logos. Casey and Jason explained that this is how they used to get proofs or samples from New Era — the NE factory would send them these swatches:
Nowadays, though, New Era provides full sample caps instead of the swatches. Why? Because it's actually cheaper for them to make and ship a cap from Asia than to make the swatch domestically.
4. Almost every Brandiose design starts with Casey doing drawings by hand. He has books and books of sketches, which are pretty amazing to see. I was impressed that he did so much hand-drawn work (you can see more of his drawings here):
———
And now, the baseball-playing elephant in the room: I know some of you out there really dislike how Brandiose's signature style — the anthropomorphized animal or foodstuff cartoon mascot, the gritted teeth, the heavy black lines — has become almost a boilerplate approach for MiLB.
My feeling is this: I think a lot of Brandiose's work is really fun and creative — but much of it is fun and creative in the same ways over and over again. The sheer volume of their work is so prodigious that it begins to feel repetitive and formulaic. I wish they'd take on less work and/or that MiLB would use a greater variety of designers, which I think would be good for MiLB (more visual diversity) and also good for Brandiose (their individual designs would stand out more instead of blurring together), but of course that's easy for me to say.
In any case: Whatever you think of Casey and Jason's work, I can totally vouch for them as extremely friendly and generous-spirited — they're good people. I enjoyed hanging out with them and hope I'll get the chance to do so again. Thanks for your hospitality, guys!
• • • • •
• • • • •
Click to enlarge
Unuusal throwback: So this is interesting: The Sabres are having an All-Star–style skills challenge competition on Jan. 5, with the team's players divided into two teams. But instead of wearing something Sabres-related, as you'd expect, they'll wear 1978 NHL All-Star Game throwbacks (shown above), because the '78 ASG was played in Buffalo at the Aud. It's all part of the Sabres' 50th-season celeabration.
Obviously, this is just an exhibition, not a real game, so it ranks pretty low in terms of uni status. Still, it's fun to see the Sabres honoring this somewhat obscure chapter from their history. And it really highlights how the old NHL All-Star designs, as simple as they were, were so much better than the more recent/current ones.
(My thanks to @jeffreybigmoney for bringing this one to my attention.)
• • • • •
• • • • •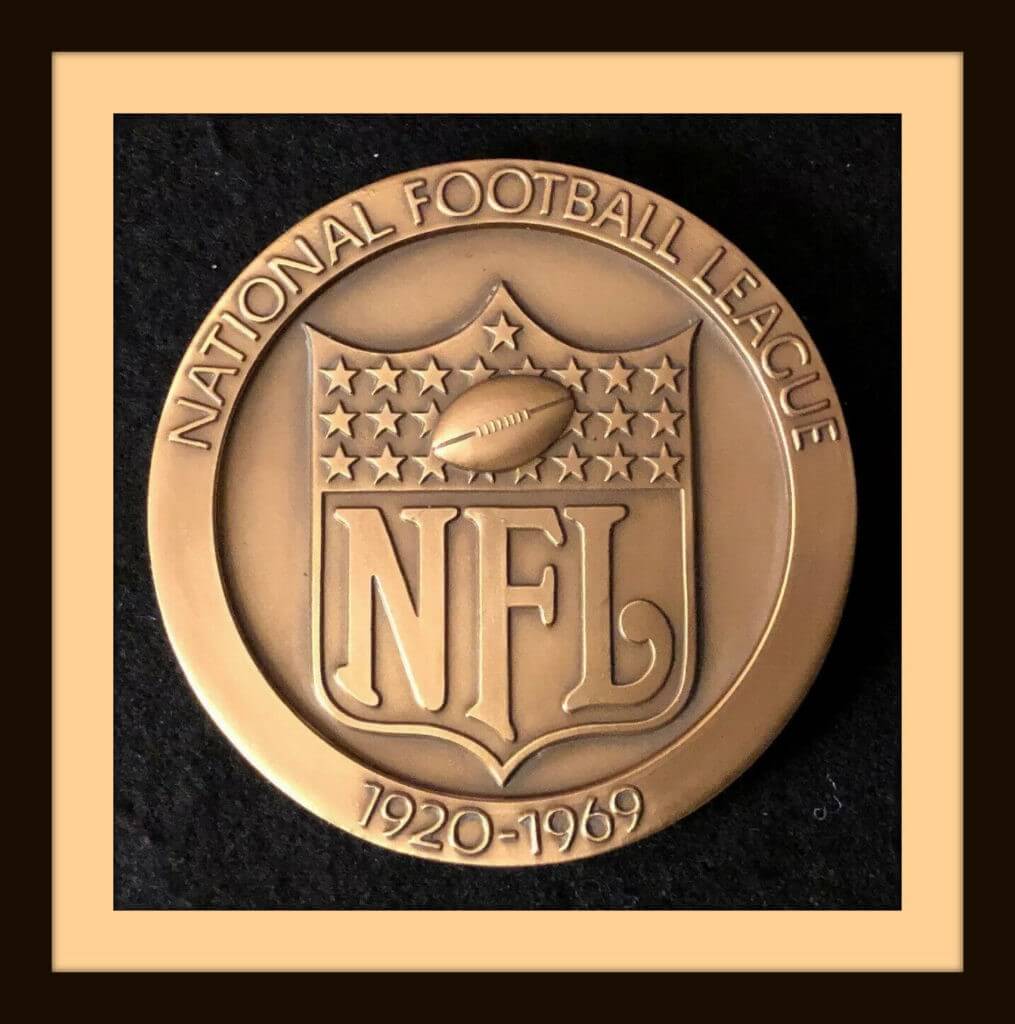 Click to enlarge
Collector's Corner
By Brinke Guthrie
Follow @brinkeguthrie
The NFL's 100th season is winding down. Back in 1969, they celebrated No. 50 — we all know the NFL 50 patch from that season (far superior to the junky plastic thing on this season's collars), but you might not have seen this NFL medallion, which commemorates the 1969 season and has an old-school player design on the reverse.
Now for the rest of this week's picks:
• Check out this poster! It's for Snelling & Snelling, which is an employment agency. This poster says, "Professional employment service for the National Football League and the American Football League." Players needed off-season gigs in those days, and Snelling was the place to go. Can you imagine someone like Tom Brady sitting in this office after the season ended?
• This New York Football Giants Acrometal plaque would look great on the wall at Uni Watch HQ.
• Look closely at this 1960s NFL wallpaper for some single-bar facemask helmets of the period.
• Stroh It Home, Cincinnati Reds exclaims this 1973 Reds schedule poster. I remember this one! "From One Beer Lover to Another." You also get a poster from Schmidt's Beer in this eBay lot.
• This 1970s NHL vinyl poster includes all teams in the league at that time.
• Here we have a 1970s NFL wall poster. The NFL shield is accurate, but for some reason the team fonts are all incorrect. The Bucs, Jets, Patriots, Oilers and Seahawks are close, but not quite. The rest miss by a mile. 
• If you love the old Quebec Nordiques logo (as I do!), then this NHL 75th-anniversary season jersey by CCM/Maska should be right up your alley.
• Mets fans — including Paul! — should enjoy this 1960s Mr. Met Bucket Hat.
• Broncos fans will go for this DIY Bucking Bronco helmet buggy.
• Bucco Bruce looks pretty good on this 1970s Tampa Bay Bucs helmet plaque.
That's it for this week. Coming next Tuesday: Our Christmas Eve edition!
Got an item to include on Collector's Corner? DM your submissions to us on the Uni Watch Facebook page.
• • • • •
• • • • •
Seam ripper update: Got a big delivery of seam rippers yesterday (finally!), so all colors are back in stock.
If history is any guide, green will sell out again quickly (I've already ordered more), so get 'em while you can! Full details here.
• • • • •
• • • • •
Click to enlarge
Year-end raffle reminder: In case you missed it on Friday, our annual year-end raffle is now underway, with dozens of cool items available for you to win (including the Jets mini-helmet shown above). Full details here.
• • • • •
• • • • •
The Ticker
By Alex Hider

Baseball News: The Phillies introduced P Zack Wheeler and SS Didi Gregorius yesterday, giving us our first look at their Nikefied jerseys in the wild (thanks to all who shared). … Check out the satin jacket worn by A's 2B Eddie Collins in this 1928 photo. A beaut! (From Matt Aber.) … I love the Trenton Thunder's batdog, Rookie. What I don't love is the ad on his bandana (from Dan Ulrich).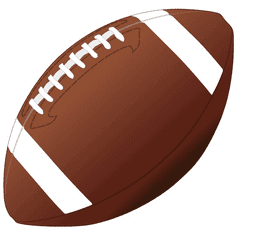 Football News: The Toronto Argonauts released their 2020 schedule with a pinball game video — a reference to their General Manager, Mike "Pinball" Clemons (from Ted Arnold). … Hawkins High School in Texas is using a variation of the New York/New Jersey Hitmen logo. Paul wrote about how the Hitmen logo is inexplicably popular with high schools way back in 2011 (from Tommy Forrester).

NFL News: Contrary to yesterday's MMUW report, the Saints did not wear a jersey patch last night to mark the 10th anniversary of their Super Bowl XLIV. The patch was worn only by Saints alums during a halftime celebration. … Pete Woychick points out that the negatives of Sunday night's Bills/Steelers game almost perfectly swaps the team's uniform colors. It would have worked better if the Steelers wore their typical home uniforms. … For 50 years, Leo Pilarski was a staple at Steelers home games as part of the chain gang. He worked his last game on Sunday night (from Jerry). … Bengals RB Joe Mixon tweeted after Sunday's game that he regretted not asking Tom Brady for a jersey swap. Brady replied yesterday and promised to send Mixon a jersey (from Timmy Donahue). … A Bears fan at Lambeau Field on Sunday switched between wearing QB Mitch Trubisky's jersey and LB Kahlil Mack's jersey, depending on whether the Bears were on offense or defense (from Dan Kennedy).

College Football News: For whatever reason, the Camping World Bowl included what appears to be an Adidas jersey logo on a generic graphic (from Josh Sandin). … Speaking of the Camping World Bowl, here's how the bowl patch and helmet decal will look on Iowa State's uniforms (from Chad Lehman and Al Gruwell). … Wyoming will wear white in the Arizona Bowl (from Josh Hinton). … Also from Josh: There will be pink end zones in Orlando when Liberty and Georgia Southern play in the Cure Bowl. … @TaReefKnockOut and Cayden Ledford mocked new uniforms for Florida State. … Here's a graphic showing every uniform Auburn has worn in a bowl game (from Clint Richardson). … Donald Duck is known for his bottomless sailor's uniform — but what if Navy did the same for the Army/Navy game? (From Dave Scocca.) … Appalachian State was Blaise D'Sylva's mini-helmet team of the day yesterday.

Hockey News: LW Taylor Hall was traded from the Devils to the Coyotes traded yesterday. In a graphic introducing Hall, the Coyotes switched him from left-handed to right-handed (from Nathan Hogue).

NBA News: Thanks to the Nets' white jerseys and gray court, it looks like the Sixers are the only ones colorized in this photo from Sunday's game (from Tim). … This season, the Mexico City Capitanes play in the Mexican Liga Nacional de Baloncesto Profesional. But beginning with 2020-2021, they'll join the NBA's D League (from James Gilbert). … PF Kevin Hervey will wear No. 15 for the Thunder (from Etienne Catalan).

College Hoops News: St. Mary's arena has sold the naming rights to its arena. I'm still calling it McKeon (from Mark Chiarucci). … Kansas State will wear lavender throwbacks on Saturday against St. Louis. They're pairing the jerseys with lavender shorts — in years past, they've paired that lavender jersey with purple shorts (from Cameron Schneider). … You rarely see a basketball team using nameplates for its NOBs, but Southern Miss is using them (from Timmy Donahue).

Soccer News: As English soccer tries to fight racism and bigotry in supporters' groups, Tottenham polled its supporters on the use of the "Y-word." While the word is used as an anti-semitic slur throughout the soccer world, Spurs fans (of which there is a large Jewish contingent), adopted the word in the '70s as a defense against actual anti-Semitic abuse from fans of other teams. One-third of fans said they use the word at matches. Still, while Tottenham has said it tolerates the Y-word at games for now, they said they're willing to "reconsider the appropriateness" of it (from our own Jamie Rathjen). … New crest for Louisville City FC — or should I say Lou City — of the USL. More info here (from Josh Hinton). … Vancouver Whitecaps FC's graphic introducing new ST Lucas Cavallini shows him in a jersey with weird NOB kerning (from @joshcoles). … The Whitecaps also celebrated Cavallini's signing by parking a custom tank outside their facility, complete with team logos and Cavallini's number.

Grab Bag: The San Diego Seals of the National Lacrosse League will play a regular season game on a runway at U.S. Marine Corps Air Station Miramar on Feb. 22 (from Wade Heidt). … As we've reported before, the International Team at this year's President's Cup used a new crest and colors. Here's a great piece on the new logo design (from Stephen Krupin and Nate Rathjen). … Gavin Kentch compiled treatise on the history of the American cross-country ski team national team race suit. … Here are some mocks for potential North Carolina wrestling singlets (from James Gilbert). … This photo taken from the Battle of the Bulge (which began 75 years ago yesterday) shows soldiers using white bedsheets as camouflage in the snow-covered forest (from Timmy Donahue).
• • • • •
[adrotate group="2″]
• • • • •
Click to enlarge

What Paul did last night: Got dressed up for the second time in three nights! Yesterday was my friend Jay's birthday, so a bunch of us convened at a Manhattan club to see the great Vince Giordano and His Nighthawks Orchestra, a long-running NYC band that specializes in hot jazz from the 1920s and '30s — perfect party music. Here are some snippets.
Such a great night! Hope yours was swell as well.