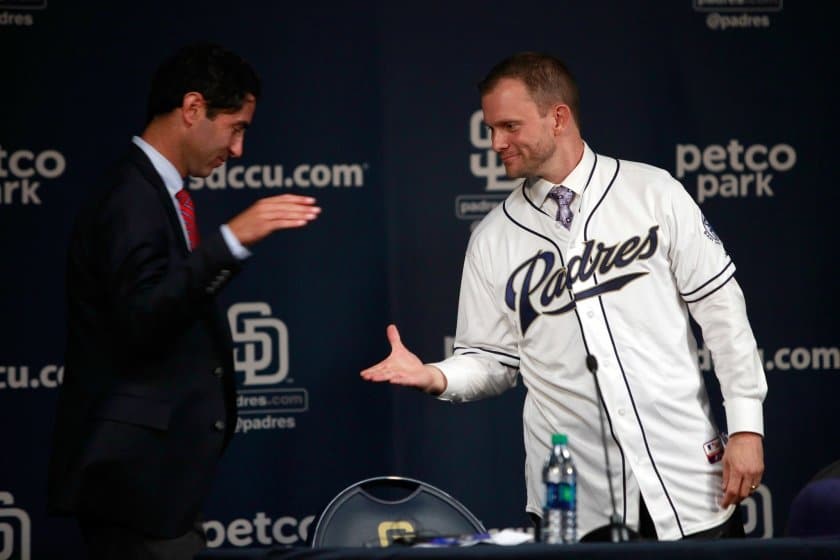 Almost exacty four years ago, on Oct. 29, 2015, the Padres introduced newly hired manager Andy Green and, per the usual custom, had him don the team's then-current jersey.
As it turned out, Green never wore that jersey on the field, because the Padres unveiled a new uni set about a month later. So that introductory presser was probably the only time Green wore the team's 2015 jersey.
In a weird case of déja vù, the same scenario seems poised to unfold again in San Diego, as the Padres have reportedly hired Jayce Tingler (one of the all-time great sports names, no?) to be their new skipper. He will presumably be introduced to the media in the next few days — well in advance of the team's planned uniform unveiling on Nov. 9. So they'll probably give him one of the outgoing 2019 jerseys, making him the second consecutive Padres manager to wear a jersey at his introductory presser that he'll never wear on the field.
That got me thinking: How many players and managers have worn a jersey at a press conference or at some other introductory event that they never got to wear in a game? My favorite example — admittedly by default, because it's the only one I can think of off the top of my head — involves another manager, Dick Williams, who suited up in a Yankees uniform for the first and only time on Dec. 13, 1973 (click to enlarge):
Williams's Wikipedia entry explains how this happened:
Williams had a surprise for [A's owner Charles O.] Finley [after the 1973 World Series]. Tired of his owner's meddling, and upset by Finley's public humiliation of second baseman Mike Andrews for his fielding miscues during the World Series, Williams resigned. George Steinbrenner, then finishing his first season as owner of the Yankees, immediately signed Williams as his manager. However, Finley protested that Williams owed Oakland the final year of his contract and could not manage anywhere else, and so Steinbrenner hired Bill Virdon instead.
I'm sure there are lots of other examples of this — with players as well as managers, and in other sports as well as baseball — but I can't come up with any because I've never thought about this topic before. If you can document any additional instances, please feel free to post them in today's comments.
Frankly, the ritual of having a player or, especially, a manager don a jersey at a press conference now feels so predictable and rote that I'd be happy to see it scrapped, or at least dialed back a bit. It might have carried more symbolic weight during the pre-merch era, when only on-field personnel could wear the uniform, so presenting a new player or manager with a jersey would really confer some form of official legitimacy. But nowadays, when a jersey feels more like a piece of lifestyle apparel, the press conference ritual feels a lot less special, at least to me (plus it always looks particularly ridiculous to see someone wearing a jersey over a dress shirt and tie, as Green did in the photo at the top of this entry). I hadn't thought about this before, but maybe the best thing about NFL, NHL, and NBA coaches not wearing uniforms is that we don't have to see them putting on jerseys at their hiring pressers.
(My thanks to Bruce "BSmile" Menard for unearthing the Dick Williams photo several years ago, and to the anonymous reader — he knows who he is — who brought up this topic regarding San Diego's managers.)
• • • • •
• • • • •
Plus-one raffle reminder: Speaking of the Padres, I'm raffling off my plus-one spot for their uniform unveiling in San Diego on Nov. 9, 6pm. To enter this raffle, send an email to the raffle address by 7pm Eastern tonight. One entry per person. Please don't enter unless you can actually be in San Diego on Nov. 9. I'll announce the winner on Monday. Good luck!
While we're at it: The Uni Watch party in San Diego will take place on Sunday, Nov. 10, at the Wonderland Ocean Pub. We'll convene there at 4pm and hang out until at least 7pm. This bar supposedly has great ocean views, but sunset on Nov. 10 will be at 4:51pm, so plan accordingly!
Speaking of the San Diego party, the deluxe sublimated version of our brown shirt is now available and features a custom sleeve patch commemorating the party (along with multicolored collar and sleeve-cuff trim; click to enlarge):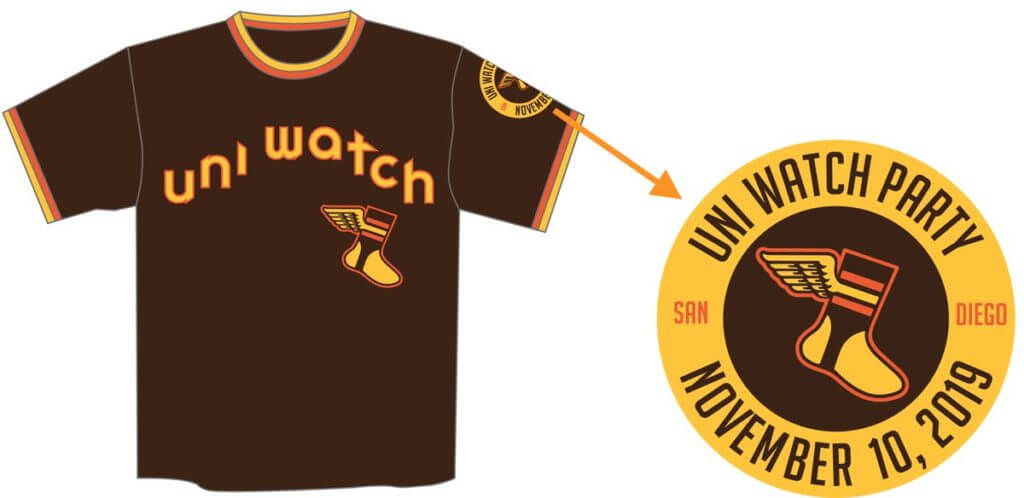 That shirt is available here. Meanwhile, the conventional brown T-shirts (cotton, no sleeve patch, no contrasting collar or sleeve cuffs) are also available in white-wing and yellow-wing versions.
No word on whether Jayce Tingler will be attending the party, but I'm working on it.
• • • • •
• • • • •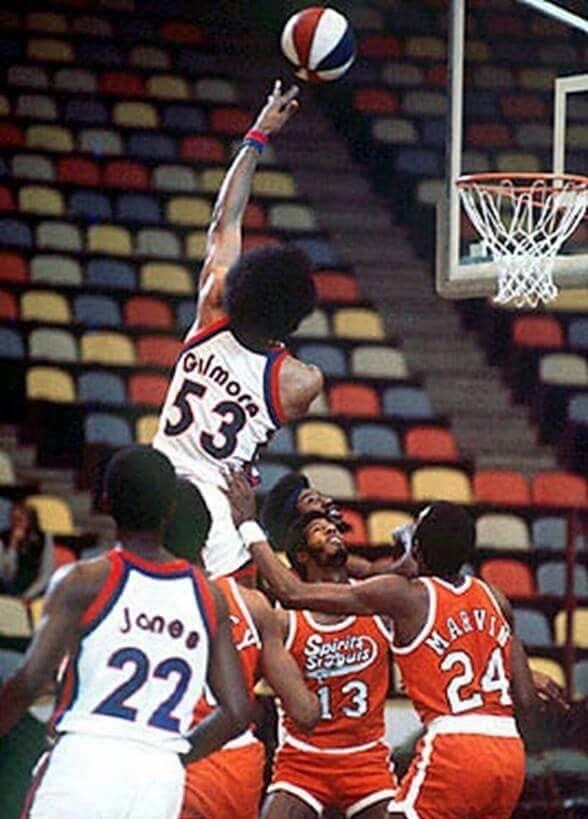 Worth a thousand words: So much uni-related goodness in this 1975 ABA photo — the Spirits' awesome chest insignia, the lowercase lettering on the Colonels' NOBs, Marvin Barnes's FiNOB. Even the Cincinnati Riverfront Coliseum's multicolored (empty) seats look great!
I can't remember if we've discussed Barnes and his FiNOB before, but it was a apparently standard thing for him during his time with the Spirits. Here's a shot of his home uni (click to enlarge):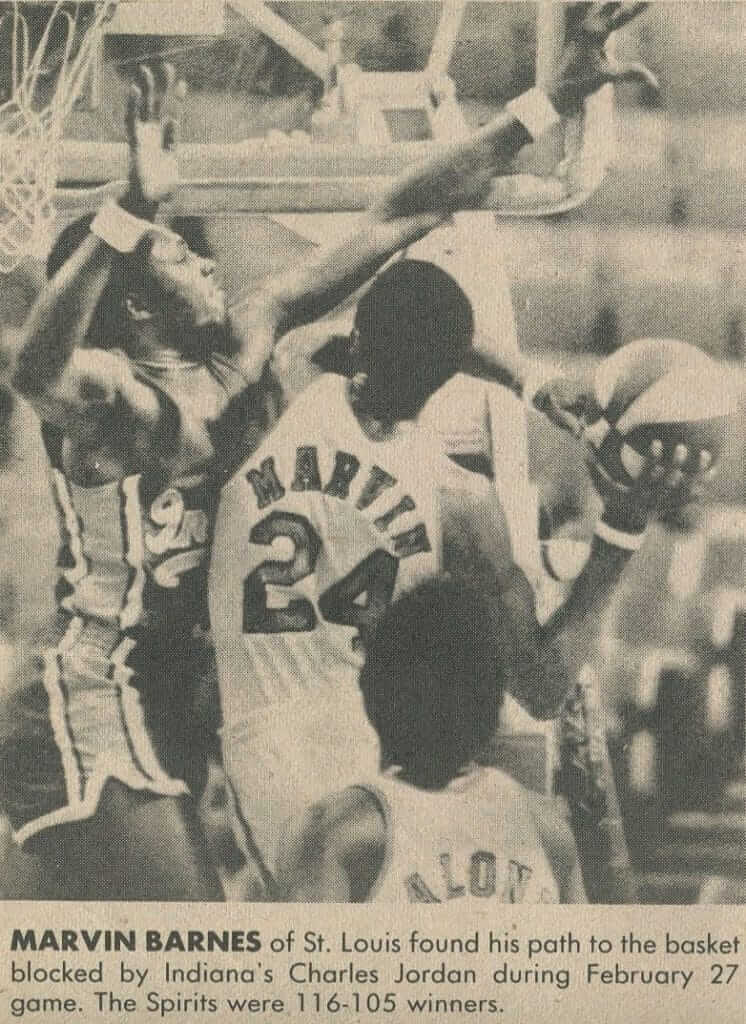 (My thanks to Jerry Wolper for bringing Marvin Barnes's FiNOB to my attention.)
• • • • •
• • • • •
Click to enlarge
Some new prototypes: Designer Bryan Molloy — the man who created the winged stirrup — surprised me this week by sending me a some samples of Uni Watch toques! They have the winged stirrup on one side and the Uni Watch script on the other, but there's no way to show both logos on one person in a single photo, so I had to press another model into service.
Yes, I know the shade of green isn't the same as our usual Uni Watch shade, but that's the color that's available for this stock hat. Similarly, it would be fun to have the pom in yellow (or even a mix of yellow and green), but again, this stock hat only comes with same-colored poms, so that's just the way it goes sometimes. (There are some other hat brands that allow for mixing/matching the hat and pom colors, but those brands have visible maker's marks, and I will not put out a Uni Watch product with a visible maker's mark, so that's that.)
Bryan made these on his own and sent them to me as a possible new project. Should we go ahead and do it? I'm definitely open to it — it's a fun item, and I always get a kick out of seeing the Uni Watch logo on something (it feels so official!). On the other hand, it's not a particularly creative project from a design or conceptual standpoint, and I never want to feel like we're just doing a merch dump.
I've been pretty bad at forecasting which items will or won't be popular. I thought the gumball helmets would sell out quickly (they've sold okay, but not like I thought they would), and I had no idea the press pins would be such a hit (if I had known, we would have made way more of them!). So instead of guessing how popular these hats might be, I'll let you tell me. If you think you'd be interested in purchasing one, please shoot me a note. Thanks.
• • • • •
• • • • •
So this is a bit awkward: Early last December, when I still worked for ESPN, they asked me to be a talking head for a series of documentaries they were producing to commemorate college football's 150th anniversary. So I went to a studio, sat in front of a camera, and answered a bunch of questions from a producer. It was nice to be asked to participate on-camera, something that had rarely happened during my time at ESPN.
About 10 days later, they informed me that they wouldn't be renewing my contract. No hard feelings, I had a good run there.
Nearly a year and one very short-lived stint at Sports Illustrated later, I had forgotten all about the CFB 150 video shoot, but the footage is finally being broadcast. I wouldn't have known, because I don't actually watch ESPN unless they're showing a game that I want to see (sorry, SportsCenter and PTI and all the other shows I don't watch), but lots of people have been seeing me on TV and tweeting screen shots at me and offering congrats — all of which is nice but also a little weird, given that I no longer work for ESPN.
On the plus side, at least they styled "Uni Watch" correctly (two words, space in between, no hyphen).
Footnote: Less than two weeks before SI pink-slipped me, they had me sit down to be interviewed by two of their baseball writers. It was supposed to be the pilot for a new podcast that the baseball writers were planning to launch. I think both of those writers survived the purge. I wonder if that podcast interview will end up seeing the light of day next spring.
• • • • •
• • • • •
The Ticker
By Anthony Matthew Emerson

Baseball News: The Yankees announced that D.J. LeMahieu is a Gold Glove finalist at second base by tweeting an image of him playing first base (from Andy Garms and Tony Burke). … With the Nats' blue jerseys bringing them good luck, the team has changed the Division Champions banners at Nats Park from red/white to blue (from Stephen Kurpin). … William F. Yurasko writes: "[DC] Metro and the Nats have been squabbling for years about late-night service during the playoffs, but now Metro employees will have special Nats hats for the World Series." … The Texas League's 2020 All-Star Game logo has been released (from Nicklaus Wallmeyer).

NFL News: The Bears will wear their orange jerseys — my least favorite set in the entire league — Sunday against the Chargers (thanks, Phil). … Joe Werner sends along this video detailing the creative process behind the Steelers' mono-black alternates, and this video of some Steelers players' opinions on them. … The Vikings wore their mono-purple alternates last night. … Paul is quoted in this article about the Patriots' 1990s uniforms.

College Football News: TCU's ugly mono-grey-with-red-accents homecoming unis are drawing "mixed reviews" (from Nicklaus Wallmeyer and Mark Rybczyk). … Arizona State is going mono-white and will wear Adidas's sustainable uniform this Saturday against UCLA (from @DervishOfWhirl). … Oregon is going mono-black — err, mono-nightmare-green — against Washington State on Saturday (thanks, Phil). … Red-black-red for Louisville this weekend (from M. Brinston Berry). … UNLV is going white-black-red. … Stony Brook is going mono-white tomorrow (from Alex Peck). … Washington State is going grey-white-grey in one of the least attractive uniform combos of the weekend (from Chad Lehman).

Hockey News: The AHL's San Antonio Rampage will rebrand as Los Chimuelos de San Antonio for a Dia de los Muertos game, and the sweaters are excellent (from David Kemper).
.

NBA News: Hawks G Tyrone Wallace will wear No. 8, and Nets SG/SF Timothe Luwawu-Cabarrot will wear No. 15 (both from Etienne Catalan, who you should follow to stay up-to-date on NBA uni numbers).

College Hoops News: Iowa women have new unis, with a very nice script (from David Hanson). … Hawaii's basketballs will have a 100th-season logo this year (from Charles George).

Soccer News: Portuguese side Benfica became the first team to wear UEFA's "Equal Game" logo on their shirts during Wednesday night's Champions League game against Lyon (from @MikeDfromCT). … The Premier League's winter ball has been released. Paul thinks it is, and I quote, "groovy." I agree! … Liverpool has won its court case against New Balance, paving the way for a new kit deal with Nike (from our own Jamie Rathjen).

Grab Bag: An Ohio high school cross-country runner was disqualified from a competition for wearing a hijab, even though she had previously worn it in competition without incident (from @walbergLines). … Australian rules team Port Adelaide released a 24-page document to all major Australian news outlets giving explicit directions on what the team is to be called (from Shawn Hairston).
• • • • •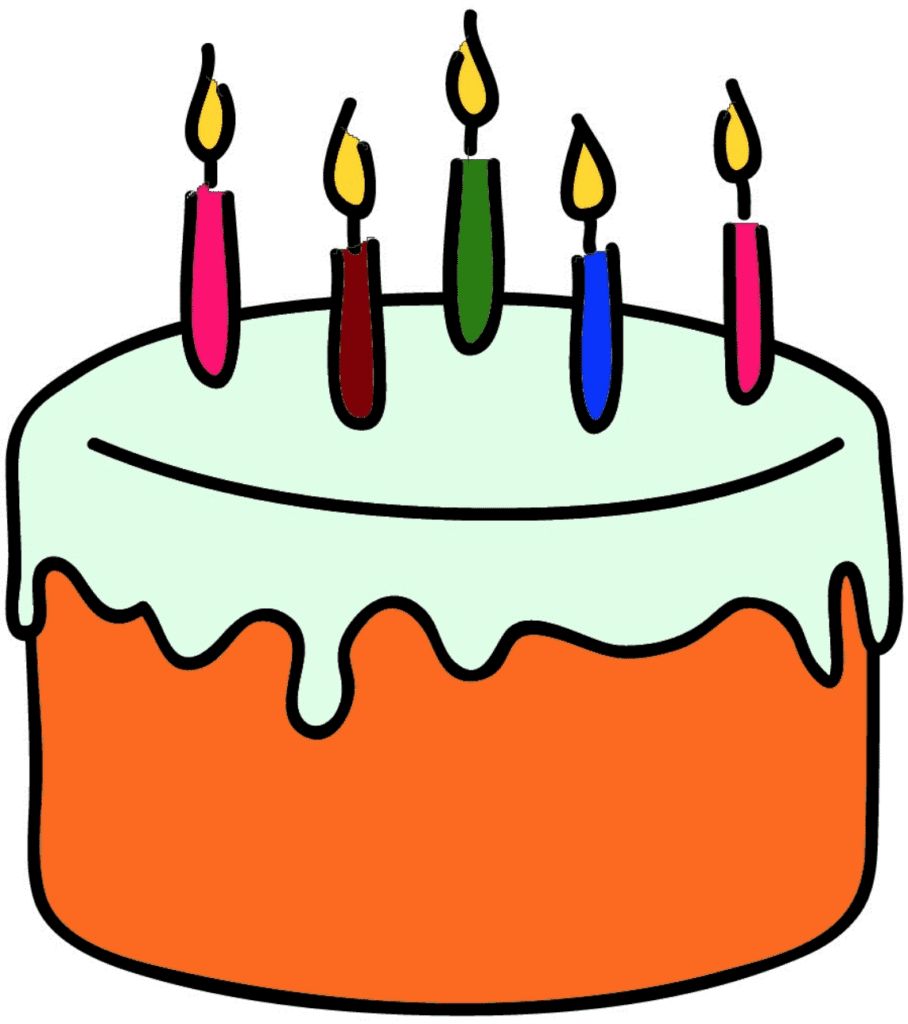 Happy Birthday to Nicklaus Wallmeyer, a card-carrying reader in Alexandria, Va., who's turning 12 years old today. Enjoy your special day, Nicklaus — hope you get everything you wish for when you blow out the candles! — Paul