By Phil Hecken
Follow @PhilHecken

Earlier this month, as you're all aware, the New York Jets introduced a redesign of their helmet and uniforms (pretty much only the third re-design in their 60 season history). Paul covered the unveiling and I followed up the next day with my own assessment (scroll down). Normally when a team redesigns, there's a few oohs-and-aahs, a stream of (mostly) negative commentariat from social media, and even a reader tweak or two. But then the hysteria dies down and we wait to see the new unis on the field (or even a first rounder displaying his wares). Rarely will there be a professional designer seeking to reimagine the unis & helmets right after an unveiling.
But my pal, Tom O'Grady (who designed uniforms in the NBA for 13 years, among other things) immediately set to the task of a re-redesign. For those who aren't aware, Tom is currently the Chief Creative Officer of Gameplan Creative, a "global sports + entertainment agency celebrating 15-years of building better brands," and who posts on Twitter from the GameplanChicago account. Shortly after the Jets new uniform unveiling, I noticed Tom tweeted a new logo and helmet, which was followed shortly by the following:
Our senior designer, Brigitte and I created a brushed steel silver Jets helmet incorporating an NYJ w/an abstract jet within the familiar oval shape. Included was a secondary NY on the nose pad. @PhilHecken @417helmets @NFL @sportslogosnet @nytimes @NFL @SInow @RiddellSports pic.twitter.com/GqhuKZHFRN

— GameplanCreativeCHI (@GameplanChicago) April 18, 2019
I was immediately struck by the helmet — particularly the "steel" look portrayed. A couple weeks ago I asked Tom if he was planning on doing more and if he'd like to share his designs with Uni Watch. He did (and boy did he ever). Tom prepared the following, which takes a look at Tom and company's vision for how they would have done a Jets redesign, had they had the chance. It's a great look not only into what a professional design team will do (including "storytelling" lol) and how a design goes from concept to fruition. I've reposted below the entire project as Tom sent it to me. I think you'll really enjoy this one!
• • • • •
BRIEF NEW YORK JETS HISTORY + SIGNIFICANCE TO NFL EVOLUTION.
In 1969, the green and white clad New York Jets changed the NFL forever.
The upstart AFL had lost the first two Super Bowls to the establishment NFL with Vince Lombardi leading the Green Bay Packers by lopsided scores of 35 to 10 over the Chiefs and 33 to 14 over the Oakland Raiders. In 1969, the Jets were to face the powerhouse Baltimore Colts led by another symbol of the NFL establishment, quarterback Johnny Unitas. The Jets were led by a flamboyant playboy wearing the white Puma cleats and Fu Manchu mustache, the perfect polar opposite match-up. The Colts were heavily favored with a gaudy 13-1 record in the senior NFL… the Jets were just happy to be there. But one strange (potentially disastrous) thing happened during Super Bowl week.
BROADWAY JOE WILLIE NAMATH GUARANTEES A SUPER BOWL WIN.
The Jets flashy quarterback guaranteed the Jets would beat the Colts.
The promise made national news with sports fans everywhere waiting for the Colts to make Namath pay for his braggadocious statement. Except, one thing happened during Super Bowl III, the Jets played a near perfect game and they defeated the heavily favored Colts, 16-3. Still one of the biggest upsets in NFL history. The game made Joe Namath a household name, during a time where taking on the establishment, dressing outlandishly and playing loose with life was becoming the culture of America. Joe became a symbol of America's counter culture challenging society norms in place for decades in America.
The Jets victory gave the AFL (American Football League) legitimacy and beginning in 1969 the NFL and AFL were considered equal leagues with equal talent. 57 years later and Super Bowl III in 1969 is still the Jets only NFL Championship. The uniform the Jets wore from 1965 through 1977 was the uniform made popular by the Jets historic Super Bowl upset in 1969.
THE NEW YORK JETS TEAM LOGO HISTORY
The name Jets came from the "Jet Age" and the team's new Shea Stadium home was between LaGuardia and Idlewild (soon to become JFK) airports.
THE NEW YORK JETS UNIFORM HISTORY
With some minor changes in jersey numbers, sleeve and pants stripping and shades of green, the Jets have had only two really different uniform designs since changing their name and colors from NY Titans to New York Jets. The design of both styles of uniform have been popular with Jets fans and we are not sure the reasoning behind why the team decided to their uniforms in early April of this year. The two primary Jets helmets have gone through minor changes including mask colors and color of the helmets from white to green and back to white.
NEW YORK JETS TEAM IDENTITY REBRAND LAUNCH.
The New York Jets redesign unveiled on Thursday evening, April 4th at a private event in New York City was met with strong feelings about the teams new primary logo, new colors and new team uniform designs. Twitterverse immediately came alive with thousands of posts from Jets and football fans, with some positive but many more negative about the redesign.
That evening, Brigitte Smith, Gameplan Sr. Designer and I were working late on a project and when prepping a post to Twitter we noticed the Jets new identity story TAKE FLIGHT trending and we began to review the different posts (some from esteemed Uni Watch founder, Paul Lukas) and we were struck with how significant the change was, and how it didn't really look or feel like the NY Jets but more
like North Texas or Marshall college football team identities with the green and black color schemes.
Our team came to a quick and clear conclusion. The new team redesign did not move the Jets brand forward. We concluded the new Nike design actually sent the overall look backwards from the previous identity, which had become a classic. We took to Twitter to provide a uniform critique of the new design and overall it was not flattering. And clearly we were not alone. The all black uniform was panned universally. The JETS are not a team that should ever feature black as part of their identity. BFBS (black for black's sake) feels like a fad left behind a decade ago.

1. NY JETS PRIMARY LOGO – We found a series of small design flaws with the new design which when added up weakened an already fairly pedestrian design solution.
1.) Too much space between NEW YORK and JETS.
2.) Five laces on the ball when there should be eight.
3.) The ball covers up too much of the J E T S.
4.) Football shaped oval is redundant w/inner ball.
5.) The J and E are letter spaced too close together.
6.) Too much green space around the lettering and ball.
7.) An additional inner line in the oval would enhance logo.

2. NY JETS HELMET. We were surprised to see a shiny green chrome helmet for the Jets. The design looked like it belonged to a mid-major college, or another Oregon shiny-things helmet or possibly one of the expansion Alliance of American Football teams which would have been appropriate as they would be wise to attract the attention of difference but it did not match the classic National Football League standard. We thought taking the JETS out the oval and not featuring any stripe down the center of the helmet seemed liked a missed opportunity.
3. NEW YORK WORDMARK. Too big. Too much overkill on an area of the uniform that doesn't need such large branding.
4. NY JETS ALL BLACK UNIFORMS. The black uniform was panned universally. The JETS are NOT a black branded identity and BFBS seems like something left behind a decade ago.
. . .
NEW YORK JETS LOGO BRAND DIAGNOSTIC.
Gameplan Sr. Designer Brigitte Smith and I did a quick analysis of the previous Jets logo and discovered some interesting facts and notes about the Jets primary logos.
1. The JETS are the only NFL team to have a football included in their logo.
2. The new JETS logo is the only NFL team with a full city name "NEW YORK".
3. The RAIDERS and JETS are the only NFL teams with nicknames in their logo.
4. The JETS are the only pro sports team to have one-color green as their color.
5. An official NFL football has eight laces, not five, as JETS use in their logo.
And what was our brand design analysis takeaway? The JETS have the most basic, straightforward team logo of all the 32-teams in the National Football League.
From those observations, our team also drew some observations about what JETS could imply as we discussed creating a concept identity for the NFL club, basically we wrote our own creative brief, and acted as our own design agency and client.
The new and previous NY JETS primary logos did NOT include:
• A jet within the primary logo (more abstract than the Winnipeg Jets jet)
• The use of a second or third color to extend options team partners would have instead of a challenging standalone one-color green logo. Designers don't count "white" as an official color although it's included in specs for ink and thread needs.
• The use of a football icon for a team which has played in the NFL for 57 years seems unneccessary as fans of the game understand the JETS are part of the League. If JETS were an expansion team, a football would be more appropriate.
• The Giants NY, Yankees NY, Mets NY, Islanders NY and the Knicks in the past featured NY… and so did the Jets. Our thought was to move away from an NY and replace with an NYJ to provide their own unique take on NY.
. . .
GAMEPLAN CREATIVE DESIGN JETS PRIMARY LOGO
The new Jets logo felt it was missing brand triggers to appeal to football fans and work at retail.
1.) Use the NYJ acronym to appeal to all levels of sports/casual fans.
2.) Feature an oval which appears fast and balanced.
3.) Include a silver fighter jet never featured in the Jets history.
4. Include curved silver horizon line within NYJ suggesting flight.
5.) Add a bright third color neon green jet streak to add movement
6.) Crop tight on elements to maximize negative space conflict.
7.) Use metallic silver to reflect jets structural property.
SIDE-BY-SIDE OF JETS LOGO AND GAMEPLAN CREATIVE VARIATION.
GAMEPLAN CREATIVE DESIGN NEW YORK JETS HELMET – Typically, our agency would create a series of different design options but since this was only a conceptual design option, Brigitte and I went with one strong idea.
Gameplan Creative design highlights were:
• Feature a fighter jet plane, not a commercial passenger plane.
• Use a brushed silver treatment for the helmet shell.
• Apply the NYJ new logo sticker adding a few faux bolts graphics.
• Add a green facemask and chin strap onto the new helmet design.
• Complete design with a faux runway helmet stripe down the center.
• The helmet numbers are intended to match the team jersey fonts.

Add a J that fits the NY

Merge the NYJ w/current football

Is the football shape right?
Work through jet details
. . .
THE UNIFORMS
HOME
ROAD
. . .
ADDITIONAL DETAILS
ALTERNATE HELMET DESIGN
BUMPER (SILVER HELMET)
NUMBERS
Option 1
Option 2
"JETS" COMPASS
SUMMATION
A redesign concept project like Brigitte Smith and I tackled on the Jets rebrand is a great pleasure for a designer as you are outfitter, agency, team and league with NO restrictions. This frees up the designer to explore possibilities without owner input, team brand police or over aggressive licensees trying to put their own spin on a team design that should flow naturally and with relevancy to the region, history and fan passion of which the Jets fans have NO shortage (a very good thing!).
• • • • •
And there you have it! Thanks, Tom — great look into the redesign thought process.
Readers? What say you?

Uni Concepts & Tweaks
After being dormant for a while, the Uni Tweaks/Concepts have returned!
I hope you guys like this feature and will want to continue to submit your concepts and tweaks to me. If you do, Shoot me an E-mail (Phil (dot) Hecken (at) gmail (dot) com).
• • •
I received the following e-mail from Jakob "Jake" Hamar, who submitted a bunch of logo and jersey concepts for the LA Clippers:
Hi Phil,

My name is Jake Hamar, and I live in Reno, Nevada. Hope you're doing man. I love the page. Big fan for a long time. It inspired me to kinda make my own jerseys and logos, so to speak. I'm just learning Photo Shop and Adobe Spark. Both great programs!

I have made a few logos of my own for the LA Clippers. They seem like a team with really bad branding. Their jerseys are like something you would buy at Walmart. Clippers fans deserve better. Steve Ballmer deserves better.I have made some mockups of some logos, jerseys and also some stuff of the LA Stars, the ABA team from the 70's whose jerseys the Clippers would wear a few years ago.

If you could check out some of my logos and jerseys, I would really appreciate it! Have a great rest of your week.

Thanks!

-Jake
Click to enlarge any of the images below:
• • •
Thanks Jake. OK readers (and concepters). If you have some tweaks or concepts, shoot 'em my way with a brief description of your creation and I'll run 'em here.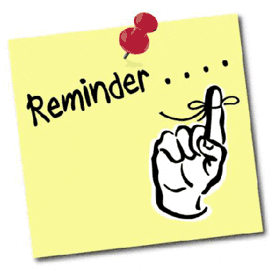 And now a few words from Paul: Hi there. It was a very busy week on the blog, so here are some developments you may have missed:
• We're currently raffling off three caps Hebrew Nationals softball caps. Full details here.
• We're also running a design contest with the Portland Pickles — with a $150 cash prize for the winning designer. Full details here.
• Our latest Uni Watch product is our new Tequila Sunrise Deluxe Hoodie, and it's really something to see. Don't take my word for it — get the full scoop here.
• After a brief hiatus, the Uni Watch Classic cap is once again available for ordering. All fitted sizes from 7 to 8 are in stock, although we're almost out of 7-1/4 and 7-3/8, so move fast on those. Full details here.
• Teespring is running a site-wide sale that has now been extended until 3am Eastern on Sunday morning (i.e., midnight Pacific tonight). You can get 10% off of everything in our Uni Watch shop and our Naming Wrongs shop by using the checkout code TSPRING10.
Thanks for listening. We now return you to your regularly scheduled Phil-fest.

Too Good…
for the Ticker
Got an tweet yesterday from Tim Godden who posted this amazing illustration that's simply TGFTT.
Check it out:
• • •
Inspired by the fantastic thread by @EbbetsVintage and @PhilHecken a few days ago, here's a piece with my favourite sleeve patch.

Mel Ott in his 1938 season Giants uni.

If you like what you see you can find a few limited edition prints here: https://t.co/5pPbwPt8uN pic.twitter.com/Lb5AcCdd1s

— Tim Godden (@TJGodden) April 26, 2019
Originally, I thought he was referring to this tweet, but that's by SABR BioProject.
So I scrolled a lot deeper and here's that thread. Lots of good looks (in color!) of those New York teams (Giants, Yankees & Dodgers) who sported the Trylon & Perisphere patch that season.
• • •
ALSO! My pal Rob Brown from Team Brown Apparel tweeted this out yesterday:
Going out to a lucky fan of History and they used the Mother's Day Coupon…you can toohttps://t.co/omqGMQQvgD pic.twitter.com/0JbkCArBe2

— Teambrown Apparel (@teambrwnapparel) April 26, 2019
I asked him if that was the "official" 100th Anniversary Logo for the Negro Leagues and indeed, it is 100% official, designed by the Negro League Baseball Museum — which is awesome.
First time I've seen this. More info/pics in the tweet and thread.
OK. Now, on to the ticker…
The Ticker
By Anthony Emerson

Baseball News: Phillies OF Nick Williams' helmet was missing its logo during last night's game (from many, many readers). … Prior to his MLB debut, Blue Jays OF Vladimir Guerrero Jr. wore his dad's Expos jersey (thanks, Paul). … The Twins will give away purple jerseys and caps with the Prince symbol for their third annual "Prince Night" on June 14 (thanks, Phil). …. The Corpus Christi Hooks have unveiled their "Corpus Christi Blue Ghosts" gear (from Ignacio Salazar). … Here are the Military Appreciation uniforms for the Salem Red Sox. … Paul asks if anyone's ever seen a bobblehead with c-flap before, like this one for Ronald Acuña Jr. … Illinois player Jack Yalowitz, who is normally No. 3, had his luggage lost, so he wore No. 22 for last night's game against Nebraska (from Aaron Stock). … Have you ever seen a high school have a bullpen cart? That's Corona (Ca.) High (from Andres Cardenas). … Also posted in the hockey section: Rawlings teamed up with the Blues to produce Blues-themed baseball gloves (from Greg Burda). … Canada Post has unveiled a stamp (paywalled link) honoring the Vancouver Asahi baseball team (from @ohhhsourry).

NFL News: The Cardinals posted a Twitter video of their equipment manager applying Kyler Murray's nameplate to a jersey (from Ted Jones). … Speaking of the Cardinals, a different Twitter video of Murray in the new video game Madden NFL 20 may have briefly revealed a new sock style for the team (from Tanner Liby). … Russell Goutierez sends along Merv Conning's Evolution of the Uniform series of paintings from the book The First Fifty Years.

College/High School Football News: Maryland's spring game helmets are surprisingly reserved and very nice (from Andrew Cosentino). … Furman is adding a GFGS uni (from Russell Dorn).

Hockey News: NBC identified Islanders goalie Robin Lehner as a member of the (eliminated) Lightning during last night's Islanders/Hurricanes game (from Bryan Molloy and Jared Allen). … The Blues' arena usually has green outdoor lighting because of the corporate advertiser, but they've changed them to blue as the Blues are taking on the green-clad Stars in this round of the playoffs (from AJ Kitchen). … Speaking of the Blues and cross-posted from the baseball section: Rawlings teamed up with the Blues to produce Blues-themed baseball gloves (from Greg Burda).

NBA News: Naturally, the Celtics will wear a black memorial band with a white No. 17 in honor of John Havlicek. The Celtics will wear the band for the remainder of the playoffs (from Mike Chamernik and Chris Schwartz). … The Philadelphia Inquirer used the 1997-2009 Sixers logo in in yesterday's issue (from @ItsCurran).

Soccer News: Yeovil Town FC is asking fans to choose next season's primary and change kits (from Alex Evans). … Minneapolis City SC unveiled their "City of Lakes" kit yesterday (from Ed Żelaski).
.

Grab Bag: Something called StadiumTalk.com ranked the 25 worst uniforms in US sports history, and I know Uni Watch readers will have problems with the list (from @walbergLines). … Andrew Gruttadaro of The Ringer wrote an article about the Marvel Cinematic Universe's ubiquitous logoless baseball caps (from Paul Friedmann). … Check out the T-shirts Eric Stoker's friend made for Stonington (Ct.) High's track and field team.