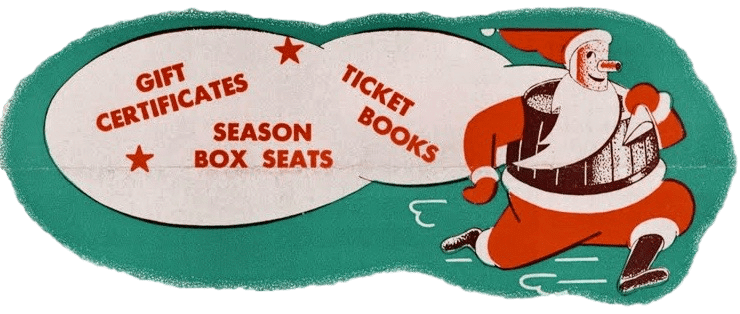 Click to enlarge
I've been thinking a lot about family lately, and I'd like to share some of those thoughts with you today.
As many of you know, my biological family is very small — it's just my mom, my brother Roy, and myself. No aunts, uncles, cousins, kids, or anything like that. (There used to be another brother, two sisters-in-law, and my father, but they're all gone now.) Neither Mom nor Roy is in particularly good health, so without being too morbid about it, I am likely to be the last one standing in the not-too-distant future.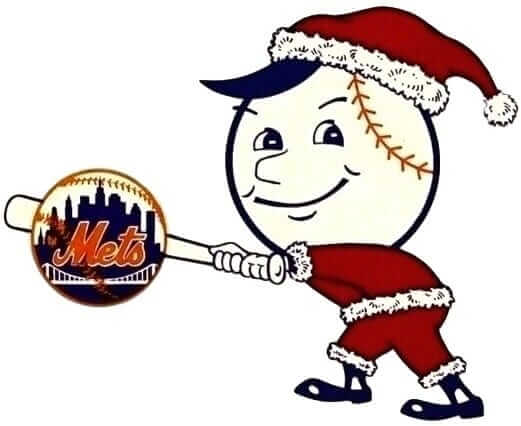 Fortunately, I have another family — my friends. I'm very fortunate to be part of a community of like-minded creative types (writers, musicians, artists, designers) who often get together at the holidays. Most of us are childless and many of us, like myself, are at least as close to this "second family" of friends as we are to our real families. One of these friends usually hosts a Christmas party each year, so that's what the Tugboat Captain and I will be doing today. It will feel just as special and family-driven as Thanksgiving, which we spent with Mom and Roy.
Now, as you know, I've been dealing with some recent unpleasantness. But Mom and Roy don't know about that. They don't follow Uni Watch or Twitter or Facebook, so the only things they know about me are the things I choose to tell them, and I've decided not to tell them about the ESPN situation, because it would get them all worried and upset. (My mom is still very tense about me being a freelance writer, even though I've been doing it for more than two decades.) Instead, I'll just wait until I figure out what I'm doing next and let them know after it's all sorted out.
As for my friends — my second family — some of them know and some don't. Either way, most of us seem to have an unspoken agreement not to talk too much about career ups and downs. Not sure why, but that just seems to be the way it's worked out.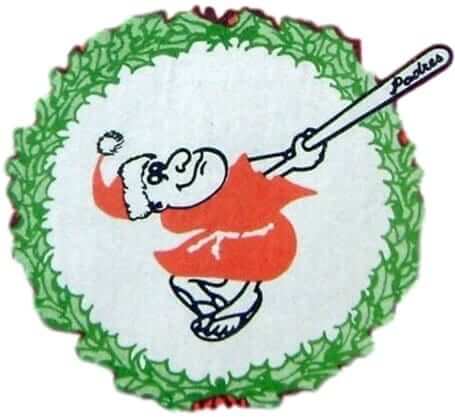 You folks, however — you know all about it. And your response has been incredible. Uni Watch has always had a strong sense of community, of course, but I've still been blown away by the outpouring of support that's been directed my way. Many of you have sent me long, extremely thoughtful emails; many others have sent generous monetary contributions to help support the site. Even the 240-character communiqués have been heartfelt. Maybe all this goodwill has just been part of the spirit of the season, but I get the strong impression that the response would have been the same even if the recent unpleasantness had taken place in, say, July.
All of which is a long way of saying that lately I've been feeling like I have a third family — you folks. Like many families, this one has some complicated dynamics, but it's a family I'm very grateful to have. Thanks so much, people — you've brought me a lot of joy during a difficult time.
Meanwhile: Santa's leaving something extra under the tree for 40 lucky Uni Watch readers — the winners of our annual year-end raffle. Here are this year's winners, and the prizes they've won:
1. Uni Watch membership card — Howard Bosworth*
2. 1958 Army football helmet — Keith Alberti
3. Asgard Press calendar — Michael Siegmund**
4. Asgard Press calendar — Gil Neumann**
5. Asgard Press calendar — Craig Dudley**
6. Uni Watch hockey jersey by Wafflebored — Nick Sanchez
7. Delaware 87ers T-shirt — Cody Kennedy
8. Trey Mancini bobblehead — Tyler Obalek
9.  Fort Dodge Gypsum Eaters cap — Nathan Hawkins
10. Art of Words print — Eric Hoey
11. Duffle bag — Mark Hudson
12. Yankees yearbook — Fran Simmonds
13. Vintage Pendleton shirt — Phillip Bird
14. Orioles snapback cap — Jeffrey Snedden
15. Orioles bucket hat — Tom Hedrick
16. Orioles flag-themed T-shirt — Joshua Dixon
17. Orioles stickers — Marc Bronitt
18. Akron Wingfoots jersey — Micah Veldkamp
19. Jacob deGrom ugly sweater shirt — Glenn D'Auria
20. Noah Syndergaard shirt — John McEnaney
21. SUNY-Binghamton T-shirt — Andrew Schmidt
22. SUNY-Binghamton ugly sweater shirt — Max Weintraub
23. Fordham Rams shirt — Alejandro Jimenez
24. Omaha Metro Area shirt — Michael Fagan
25. Purple Amnesy Day cap — Gordon Blau
26. Rangers jersey with "Uni Watch" NOB — Will Edge
27. Puppy Bowl T-shirt — Charles Scudella
28. Syracuse Devices cap — Austin Lyons
29. Syracuse Chiefs-branded Brannock Device — Michael Davidoff
30. Syracuse Devices jersey — Jack Watterson 
31. Carolina Hurricanes T-shirt — Anthony Palermo
32. Puppy Bowl cap — Moose Carlisle
33. 3D "HC" helmet decal — Robert Heaney
34. Uni Watch tequila sunrise T-shirt — Erik Kisssel
35. Cyling Stars card game — Chad Smith
36. Curler's crying towel — Ernest M. Reyes
37. Champagne cork and confetti — Mike Lavorgna
38. Uni Watch alternate cap prototype — Matthew Nuiver
39. Uni Watch alternate cap prototype — Thomas Qualls
40. We Want Fish Sticks book — Gabe Kleinfeld

*Let me know what you want for your membership card.
**Let me know which calendar you want.
Most of these items have already gone out in the mail, and the rest should be on their way by the end of this week.
I leave you with one of my favorite holiday tunes, "Big Red and the Cool Yule." Enjoy, and here's hoping Santa is good to you and your family, whatever that term means to you. Peace. — Paul
(My thanks to BSmile, Chance Michaels, and @jfcq33 for the holiday-themed mascots.)