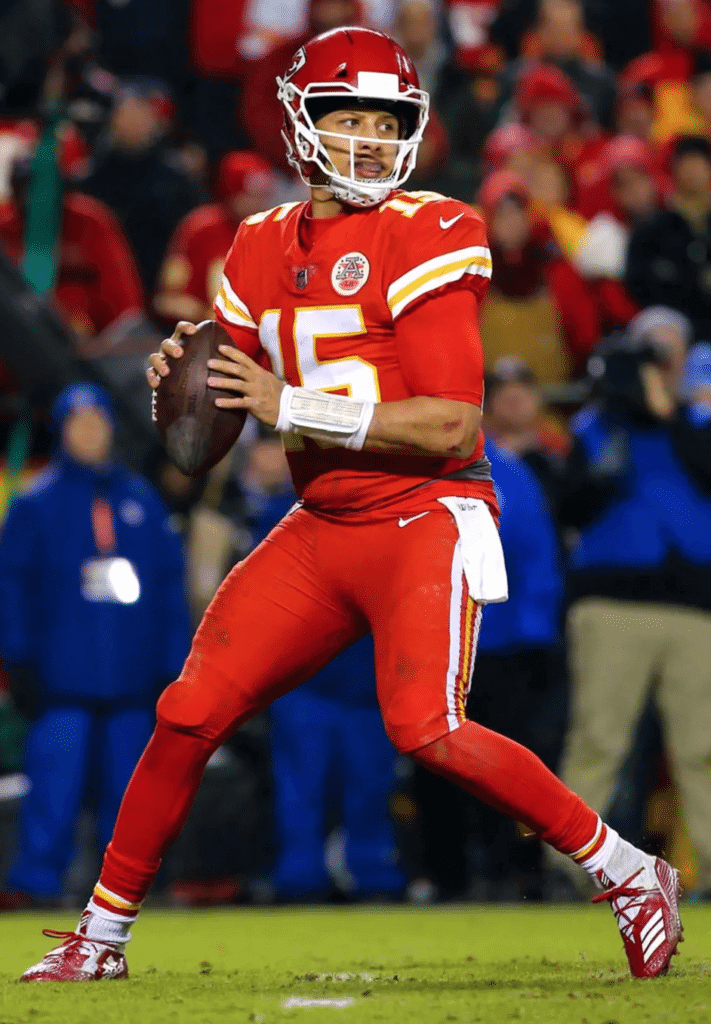 I generally don't care one way or the other about athletes' product endorsements, but I was intrigued by the recent news about Chiefs quarterback Patrick Mahomes. As you may have heard, Mahomes really likes ketchup (he puts it on, among other things, his steak and his mac-and-cheese), and earlier this week he signed an endorsement deal — with Hunt's.
Hunt's is the nation's No. 2 ketchup, behind Heinz, but that's sort of like saying I would come in second in a race with Usain Bolt. Multiple sources indicate that Heinz has about 60% of the American ketchup market, with Hunt's at 20-25%. And if you break it down by sales revenue, Hunt's has barely been in Heinz's rear-view mirror for most of this decade.
But hey, maybe Mahomes really prefers Hunt's, right? Nope. At a recent press conference, before the Hunt's deal was announced, he was asked if he had a favorite brand and responded, "Not really. I have Hunt's, I do Heinz, I do it all. My favorite's probably the Whataburger ketchup. Texas people would know that one."
It's not clear whether Heinz tried to ink Mahomes to an endorsement deal, although they did offer him free ketchup for life if he threw 57 touchdown passes by the season's end (which is highly unlikely). That proposition is presumably off the table now that he's signed with Hunt's.
I find all of this very interesting. For one thing, the ketchup market is oddly stagnant. As the writer Malcolm Gladwell has noted, there are endless varieties of mustard but, for most practical purposes, only two brands of ketchup, one of which strongly outperforms the other. It's not like the cola wars, where Coke and Pepsi are jockeying for the top spot.
All of which makes it intriguing, at least to me, that Mahomes has chosen to affiliate himself with Hunt's. Now, maybe that's the deal he took because it was the only ketchup deal being offered to him. Still, it seems unusual for a rising sports star like Mahomes to partner with a brand that's such an also-ran, especially when he has no preference for the product. I suppose this could be spun as a sort of "scrappy underdog" thing, but that too seems like an atypical role for a young star like Mahomes.
I don't mean any of this as a criticism of Mahomes, and I certainly have nothing against Hunt's. (Honestly, when I'm buying ketchup, I just get the store brand.) I just find the whole thing a bit of an eyebrow-raiser.
(Update: Reader/commenter Jack O'Connor points out that the Chiefs are owned by the Hunt family, so that's a nice bit of kismet.)
Meanwhile, there are some potential uni-related implications here: Now that Mahomes is an official ketchup spokesman, will the Chiefs start referring to their mono-red look as the "ketchup uniform"? Will they start wearing it more often? That would be a drag, on several different levels.
• • • • •
• • • • •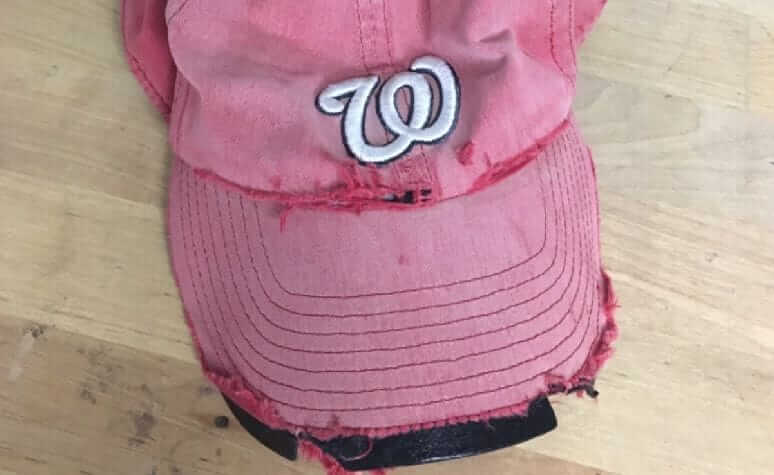 A story about the Caps and a non-Caps cap: The Washington Post has a great article about a Capitals fan named Ken Brasington, who recently attended a Cap/Hurricanes game in which Alex Ovechkin scored a hat trick. Although the game was in Raleigh, there were lots of Caps fans in attendance, and they began tossing their caps on the ice. One of them grabbed Brasington's cap off his head and tossed it, and it ended up on the ice.
Brasington was upset, because he'd worn that cap — a battered Washington Nationals model — in over 30 countries while working as a government contractor and while serving in the Marines. It was his trusty sidekick, his good luck charm. He figured he'd never see it again, but thanks to some help from the Hurricanes' staff and the Post's Caps beat reporter, he was able to get it back. Nice story.
I've been to my share of NHL games over the years, but I'm not sure I've ever attended a game that featured a hat trick. Is it common for fans to grab and toss hats off of other people's heads? That seems way out of line, no?
(My thanks to Tom Turner and William Yurasko for this one.)
• • • • •
• • • • •

ESPN farewell tour, continued: In case you missed it yesterday afternoon, SI.com media/business writer Jacob Feldman had a nice piece about my impending departure from ESPN and the future of Uni Watch. It's the sub-lede, about a third of the way down, on this page. (This follows the earlier Washington Post piece that I linked to in yesterday morning's entry.)
The SI piece includes a very nice statement from ESPN, which I appreciate. As I've said all along, I have no gripes with them. It's been a fun ride, and I'm grateful for 14-plus years of good times.
Meanwhile, people are still discovering Tuesday's post, in which I announced the ESPN news. The outpouring of support has been tremendous — my thanks to everyone who's sent encouraging emails and tweets (some of the responses have been extremely heartfelt and moving, including one from a reader who says Uni Watch literally, if inadvertently, saved his life!), and über-bonus thanks to those who've made donations to help support the site during this difficult period. I appreciate all of this more than I can possibly express, and I'll do my best to live up to the faith you're showing in me.
• • • • •
• • • • •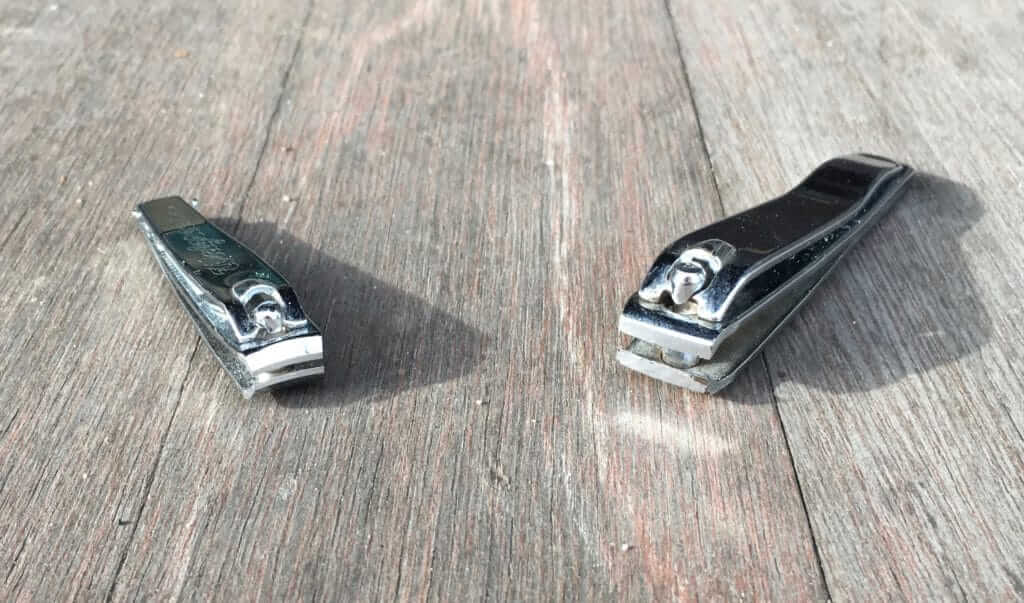 Click to enlarge
Some Thoughts on Clippers (not the NBA team): When I was getting ready to move in with the Tugboat Captain a few months ago, she encouraged me to toss out my nail clipper, which was old and a little gnarly, and just use hers. What I hadn't counted on was that her clipper (shown above right) had a straight clipping edge, which I wasn't used to. I hated it — the straight edge made it impossible to get a nice curvature on the ends of my nails. Instead of getting a curved line, I was piecing together lot of straight lines to simulate a curve, like this: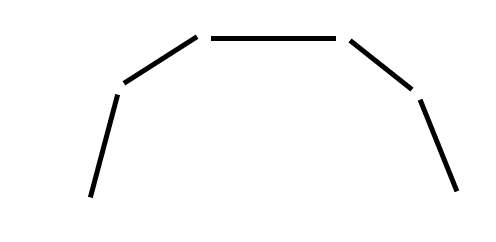 Very unsatisfying! I was about to go out and buy a new clipper when I was looking in one of our bathroom drawers and found a second clipper — this one with a curved edge (above left). Ah, sweet relief. So much better!
The author Nicholson Baker (whose debut novel, The Mezzanine, is a huge influence on my work and highly recommended to all Uni Watch readers) once wrote an admirably obsessive New Yorker treatise about nail clippers. Yet the article, despite being a near-heroic tour de force (it includes such gems as "The market for clippers is apparently unsaturable" and "We can say with some certainty (and sadness) that Nabakov did not use nail clippers"), contains not a single reference to the crucial distinction between straight-edged clippers and curved-edged clippers — a grievous editorial oversight. The straight-vs.-curved dichotomy seems like one of life's great divides, much like lefties vs. righties, dog people vs. cat people, or bowlers vs. golfers, no?
I realize everyone's nails are different and that some people, for whatever inexplicable reasons, may prefer the straight-edged style. But me, I'll take the curved edge every time. I'm not sure when it was developed (again, why did Baker's manifesto not address this?), but it surely counts among the great design advances of the last century, and deserves more attention than it's heretofore received.
• • • • •
• • • • •
The Ticker
By Yianni Varonis

Baseball News: Pirates P Trevor Williams donated a few of his autographed jerseys to help raise money for underserved communities in Kenya. In return, he received this jersey handcrafted by a Kenyan tailor (from Joseph Matlock). … Since it's almost Christmas, it's worth sharing this 1955 Dodgers team-issued Christmas card featuring a drawing of the World Series ring the organization won that year (from @BSmile). … The Yakult Swallows, who'll playing their 50th season next year, are asking fans to help choose which throwback the team should wear next year for the occasion (from Jeremy Brahm).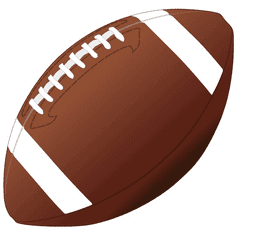 Football News: From Phil: The Browns will break out the mono-brown Rash for their final home game of the season. … Also from Phil: You might already know that Notre Dame's berth in this year's college football playoff marks the first time an Under Armor-outfitted team will participate in the tournament. You can read about the team's new uniform template here. … This video gives viewers a behind-the-scenes look at Oregon's amazing equipment facility (from Griffin Smith). … Check out the floral-themed uniforms players will wear at one of this year's high school all-star games in Orlando, Fl. More information here (from Bennett D. Bennett). … Malakoff High School in Texas is wearing a strip of orange tape through its helmet logo as a memorial for a player's grandfather, who recently passed away. The team also has two other helmet memorials that aren't visible in that photo. Additional info here (from John Vittas and Matt Stepp). … Speaking of Texas high schools, Grandview ISD's team is called the Zebras. They use a Bengals-style helmet and run onto the field through an inflatable angry zebra (from James Gilbert, Chris Mycoskie, and @sykotyk).

Hockey News: We mentioned yesterday that the Hurricanes will wear Whalers throwbacks on Sunday. To commemorate the occasion, the franchise's first equipment manager from 1972 was even given his own sweater (from Jerry Wolper). … How cool is this? Canucks G Anders Nilsson is wearing pads modeled after the gear he wore as a teenager (from Wade Heidt). … The Tulsa Oilers, a Blues affiliate from the East Coast Hockey League, will wear these very attractive throwbacks celebrating the 90th birthday of the first Oilers team. Unfortunately, it appears the on-ice version will be ruined with advertisements (from Joey Jo Jo Jr). … The Canucks changed the ads on the boards in between periods last night. … Check out the huge front numbers worn by the Edmonton Flyers (from Wafflebored).

NBA News: From Phil: Here's a background story on the development and release of the Timberwolves' Prince-inspired uniforms. … In this podcast you can listen to the Celtics' VP of Business Development discuss the design process of the team's City and Earned uniforms (from Mike Sullivan). … In partnership with a local Goodwill chapter, the Wisconsin Herd, the Bucks' D League affiliate, will wear ugly Christmas sweater-themed uniforms and auction them off for charity.

College Hoops News: Duke wore alternate home uniforms last night (from Michael Stein). … Ahead of its game vs. North Carolina, Kentucky players will wear a new set of custom-designed shoes (from Josh Hinton). … This is amazing: when NC State HC Kevin Keatts was a player at DIII Ferrum, he and his teammates were photographed in full-basketball uniform, on horseback, wearing equestrian helmets.

Soccer News: Scottish club Celtic signed MF Callum McGregor to a new deal that runs through 2023 and released this photograph of him with a commemorative jersey — with the front ad moved to the back — to mark the occasion (from Ed Zelaski). … Dynamo FC Saint Cloud, of the Minnesota Amateur Soccer League, is letting fans vote via Twitter on its next uniform. … New number fonts for Italian Serie A teams (from Jeremy Brahm).

Grab Bag: SportsLogos.net is out with its annual awards for the year's best new logos. Paul was on the panel of judges. … Here's one site's opinion of the best and worst uniforms from the T20 Blast, a cricket league in England and Wales (from Jim Vilk). … This is unbelievable if true, but according to a Chicago photographer, a candidate for Chicago mayor used the backdrop of the New York skyline in his campaign ad (from Michael Brighton). … Mount Holyoke, a college for women, has decided not to change its logo after a new proposed design was criticized for depicting the Venus symbol — for "female" — to the perceived exclusion of transgender students. … As we approach the New Year, here are the interior design trends that are coming and going in 2019. … The new Mascot Hall of Fame in Whiting, Ind., had a sneak-preview opening (from Rob Lowe).