The NBA's drip-drip-drip of alternate uniform leaks became a tsunami yesterday, as a large number of jersey designs began circulating in advance of their official unveilings — with many of the new leaks coming from, of all places, Nike.
This all developed in a bit of a flurry yesterday afternoon and evening, so I'm not positive of the exact chronology, but here's the sequence of how various things came across my radar yesterday:
1. A Kings blogger Kevin Fippin somehow found Sacramento's new City alternate on a Nike mobile app and promptly tweeted several photos. The design is similar to last year's City alternate, as you can see in this side-by-side comparison — last season's on the left, the new leaked design on the right: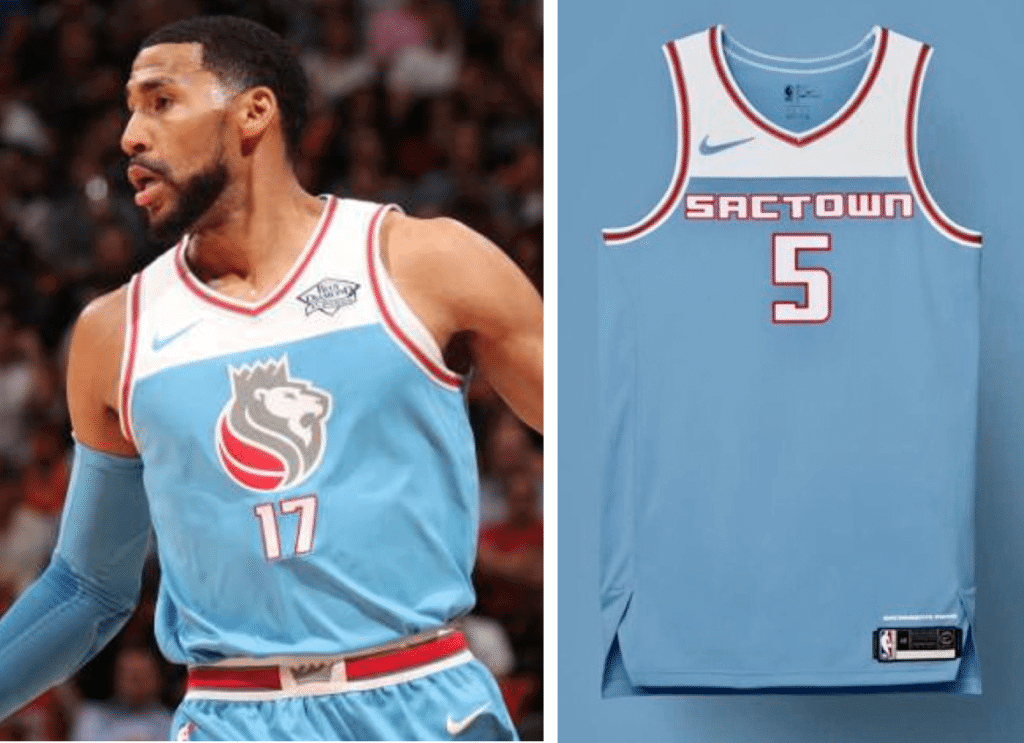 2. Just as I was becoming aware of that Kings design, a source provided me with a shot of what he said was the Mavericks' new alternate: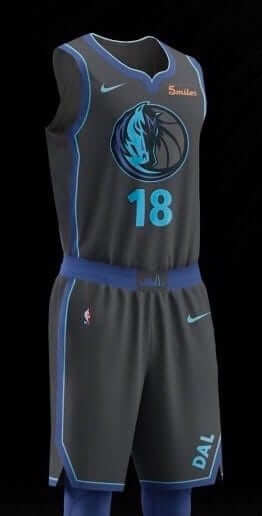 3. Just as I was trying to assess that leak's legitimacy, someone on Twitter leaked different views of the same design, pretty much confirming my source's veracity:
A couple of early looks at the Mavs City Uniforms! @conradburry @UniWatch @sportslogosnet (per @EsDeib) pic.twitter.com/nUprkz9ya0

— Landon Tabor (@ChildishLandino) November 7, 2018
4. While all of this was unfolding, I was having an email conversation with SportsLogos.net poobah Chris Creamer, who told me he was about to publish a piece about four leaks — the just-leaked Mavs and Kings designs (which I knew about, obviously), the Clippers design that had leaked the night before (which I also knew about, and had covered in yesterday's blog post), and this Trail Blazers design, which I hadn't yet seen: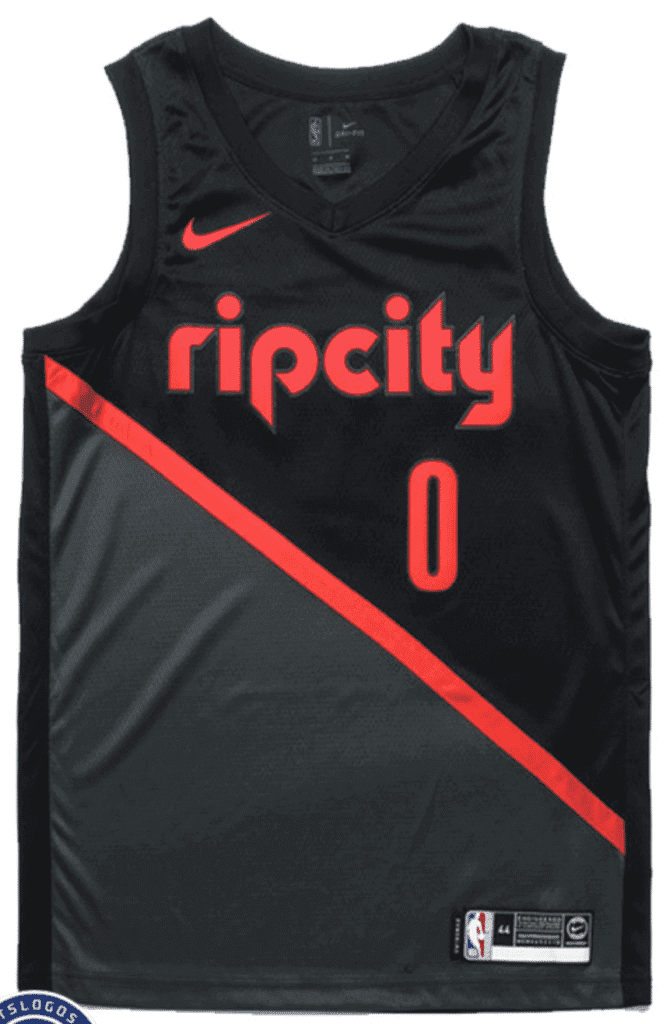 5. Just as I was processing that, two Twitter-ers — Niku Mistry (@MistryNBA) and Ivan W. (@idubb23) — informed me that a slew of City jerseys, including several that had not yet been released, were shown on Nike's Canadian website. That link still worked as of this morning — but just in case it stops working, I took the liberty of downloading the jersey images for the designs that hadn't yet been officially unveiled as of yesterday afternoon (for all of these, you can click to enlarge):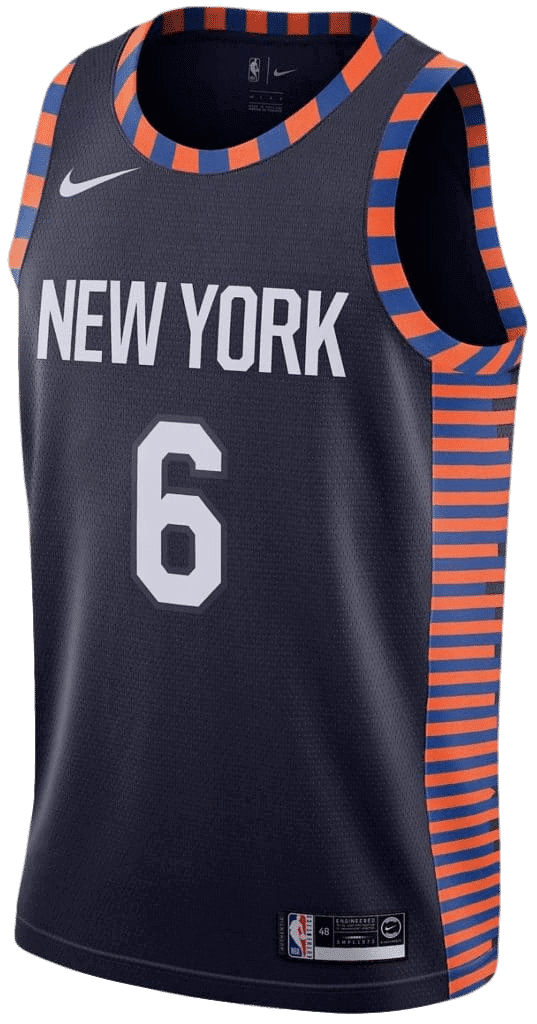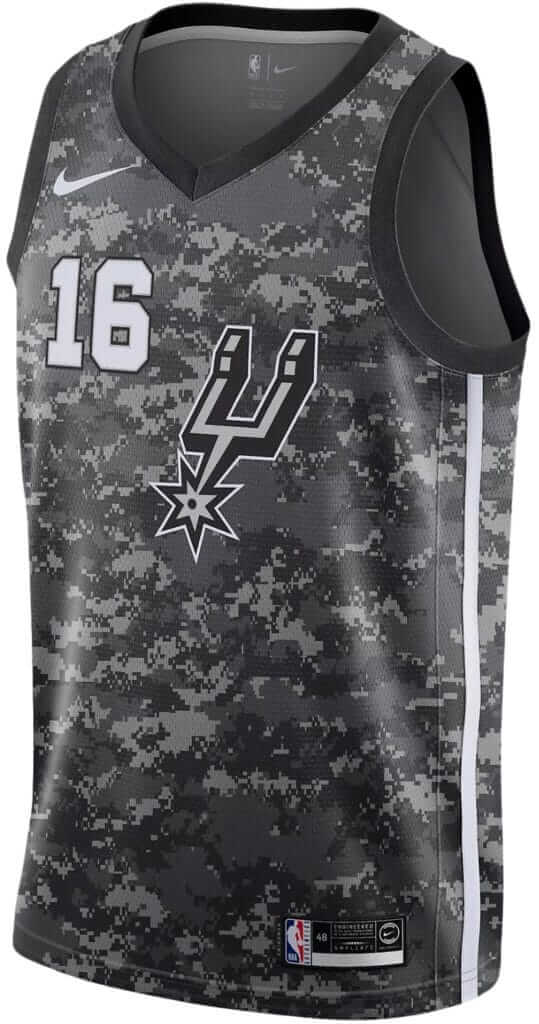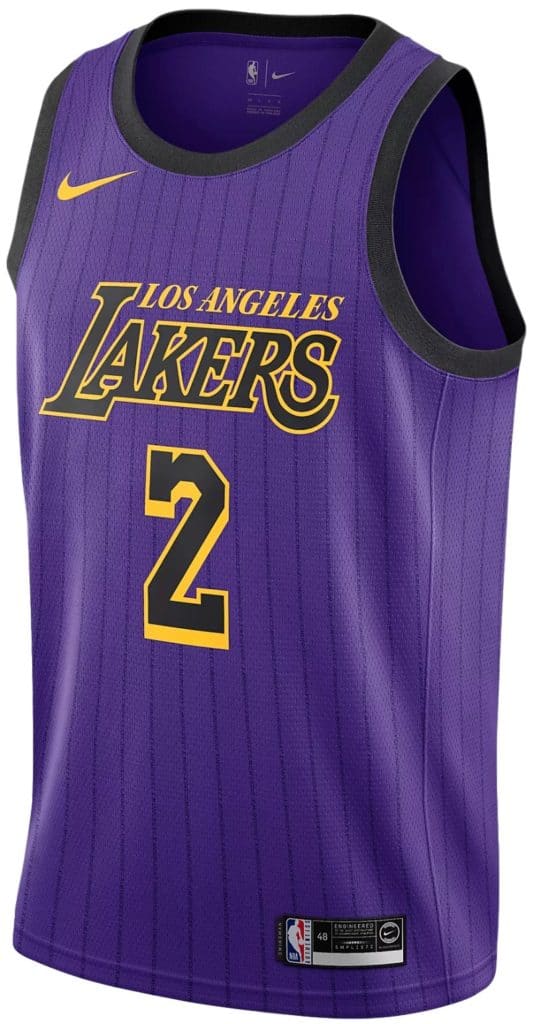 We had previously seen assorted leaks, many of them unconfirmed, for the first seven of those designs. (In case you've forgotten, here are those leaks for the Knicks, Pelicans, Rockets, Spurs, Celtics, Warriors, and Lakers.) And the last two, of course, are the Mavs and Blazers designs that were already covered earlier in this entry. So we now have confirmation on all of these.
6. While I was working on this entry, the Spurs officially announced their disappointing camouflage design, so we can move that one out of the "leaked" column and into the "unveiled" column.
7. Shortly after that, the Trail Blazers also made their leaked design official (click to enlarge; additional photos and info here):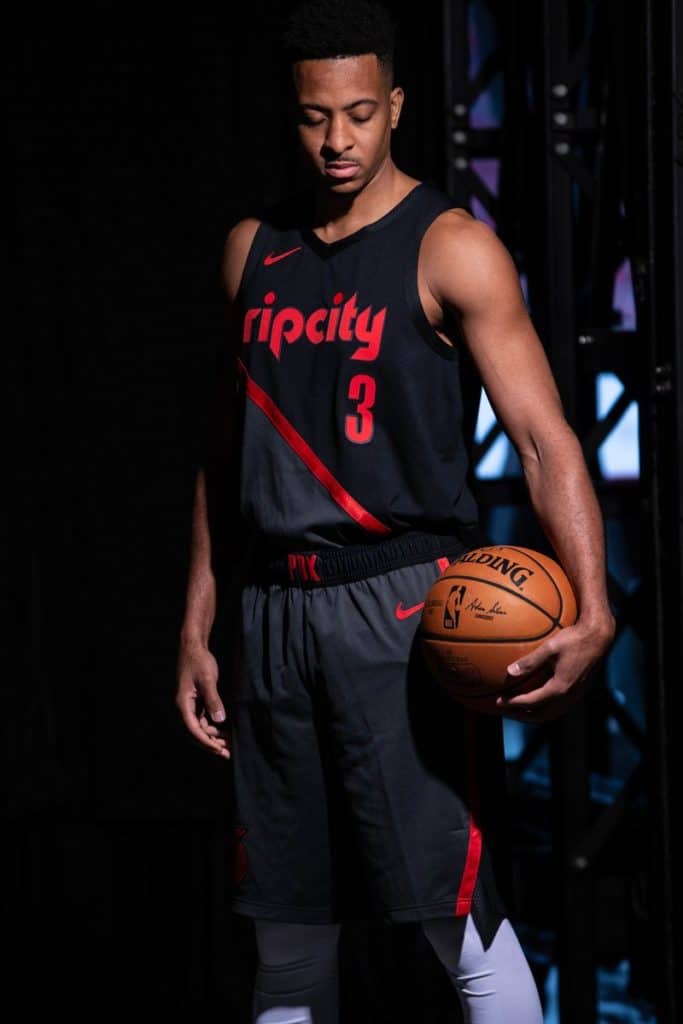 8. Shortly after that, the Grizzlies unveiled their City alternate (click to enlarge):
According to this page (which also has a bunch more photos), the uniform is a salute to Memphis's old pro wrestling days. As it happens, my buddy Sherman loves Memphis wrasslin' so much that he made a documentary about it, so I asked him what he thought of this uniform. Here's his response:
They've been playing up the wrasslin' stuff — doing some cool once-a-year promos. Brought in Ric Flair two years ago and that was pretty cool. [Jerry] Lawler is there a bit, doing some goofy routines too. I think it's mainly that the promo team is big wrasslin' fans and one of the in-house interview guys is an actual wrestler part-time. So, in a word, Memphis def knows about the wrasslin' because of the history and seems to love it [when the team refers to it].

As for the actual uniform, it's hard to tell what the tribute is in the video except the elbow pads, which are a great homage. I wouldn't have known it was a wrasslin' tribute if you hadn't told me, though, so I guess that says it all.
9. Shortly after I went to bed last night, the Rockets' design became official:
#Rockets "Auspicious Clouds" City Edition jerseys. pic.twitter.com/sHaghoDCBm

— Kelly Iko (@KellyIkoNBA) November 8, 2018
———
It was, in short, a dizzying stretch of hours. For all I know, more stuff may have been leaked and/or unveiled and I just missed it. By my count, 17 of this season's 29 City alternates have now been officially unveiled (the Jazz are sticking with last season's design), and another 10 have leaked, leaving the Cavs as the only team whose design has been kept completely under wraps. Or at least I think that's the case — everything's been in so much flux that it's been hard to keep track. In any case, there'll be a flurry of additional unveilings in the next 36 hours or so, because it's my understanding that all of these will be officially released by the end of Friday.
There's been so much quantity that I've barely had time to assess the quality, but it seems like a pretty mixed bag. There are definitely some winners (Warriors, Celtics, Pelicans), but they seem outweighed by the stinkers. The whole idea of having a new set of these every season is nuts.
Meanwhile, we'll get to do this whole dance over again in a few weeks, when the "Earned" designs start circulating, wheeeee!
• • • • •
[adrotate group="2″]
• • • • •
Click to enlarge
He shoots, he scores (again): The same designer who recently reimagined MLB teams in hockey uniforms has now done the same for NFL teams. Honestly, this kind of concept-y stuff does very little for me, but I can appreciate the work that went into it, and know lots of you get a kick out of it, so enjoy.
(Kudos to @Ferry_Designs for the designs, and thanks to @lhcountryboy for letting me know about them.)
• • • • •
[adrotate group="2″]
• • • • •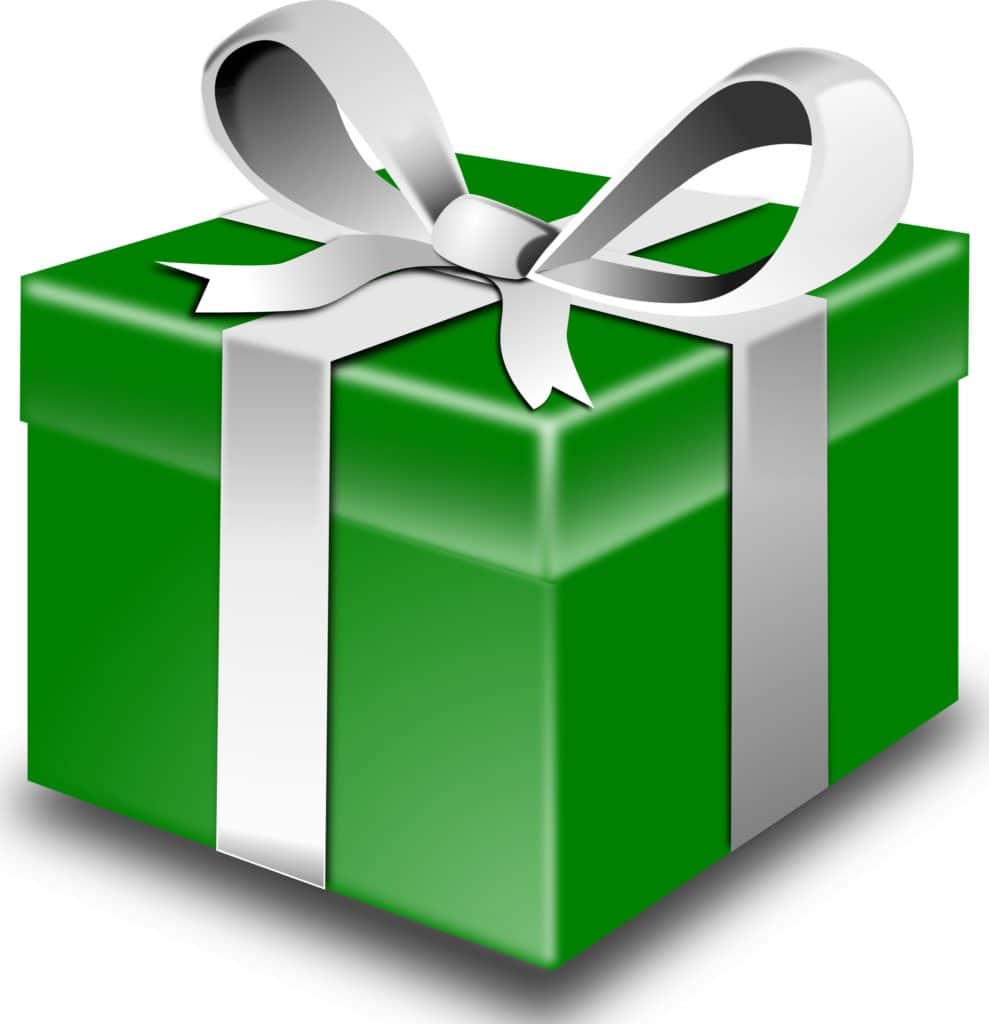 Gift guide request: I'm currently working on my annual Uni Watch Holiday Gift Guide, which will run on ESPN.com in a few weeks. If you know if any cool uni-related items that might be good for me to include (aside from the usual mass-market retail slop, of course), please feel free to send tips my way. Self-promotion is fine, so if you have an awesome product or project that might make the grade, don't be shy about telling me.
Also: Next month I'll be doing my annual year-end raffle, where I give away the freebies I've accumulated during the year. If you have any goodies that you'd like to contribute to the raffle (one reader has already offered to donate what looks to be a stupendous item), get in touch and we'll discuss. Thanks.
• • • • •
[adrotate group="2″]
• • • • •
The Ticker
By Paul

'Skins Watch: Not sure why they chose to publish this now (if there's a news hook, I missed it), but here's a slideshow of New Jersey high school teams from schools with Native American team names and/or mascots.

Baseball News: The Milwaukee County Transit System has renamed its No. 22 bus line in honor of Brewers OF Christian Yelich, who wears No. 22. The name will last through Nov. 15, when the National League's 2018 MVP — widely expected to be Yelich — is named (from Mike Chamernik). … Major public service by Edward Kendrick, who has provided full 2018 uni-tracking data for the Diamondbacks, Red Sox, Nationals, Orioles, and Giants.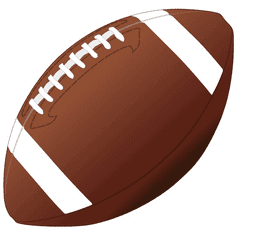 Pro Football News: The Steelers-themed "Stronger Than Hate" logo that's been circulating since the domestic terrorist attack on the Tree of Life synagogue showed up on some "I Voted" stickers on Tuesday (from @walberglines). … The Bills will wear mono-white for this Sunday's game on the road against the Jets (from @manecci). … Pats players apparently liked their team-issued grey shorts so much that they were taking them home and keeping them, so the team has switched to ugly orange shorts to discourage pilfering (from Jeff Ash). … The CFL's Hamilton TigerCats are asking fans to wear black for Sunday's playoff game (from Wade Heidt).

College and High School Football News: Flag-desecration helmets this weekend for Iowa (thanks, Jamie). … Georgia might wear black jerseys this weekend — or might not. … High school teams competing for the South Dakota state championship will wear helmet decals honoring the USS South Dakota battleship. … New embarrassingly named uni combo this week for North Texas. … Penn State's annual THON game, which raises money to fight pediatric cancer, is this Saturday. This year, for the first time, the team will wear "THON" helmet decals for the occasion. … Here's this week's uni combo for Virginia Tech (from, of course, Andrew Cosentino).

Hockey News: Caps C Nicklas Backstrom will wear lavender skate blades for tomorrow night's pregame skate as part of the Hockey Fights Cancer initiative. … Remembrance Day jerseys this Sunday for the Brampton Beast (from Steve Johnston). … The Blackhawks and Bruins will unveil their Winter Classic uniforms today. … Hockey players don't often engage in postgame jersey swaps, but here's a great shot of Hockey Hall of Famers Yvan Cournoyer and Alexander Yakushev wearing each other's jerseys following a Team Canada vs. Russia game (from Moe Khan).

NBA News: New logo for the WNBA's Chicago Sky. Further info here (from many readers). … The Jazz wore their purple throwbacks last night.

College Hoops News: New purple uniforms for Niagara (from Jack Goods). … Some Bucknell players last night were still wearing the NCAA patches from last season's NCAA tourney (from Matthew Wilson and Greg Stevenson). … Syracuse players have received Carmelo Anthony sneakers marking the 15th anniversary of the school's 2003 national championship (from Mike McLaughlin).

Soccer News: Stoke City winger James McLean's refusal to wear the poppy has made him the most hated man in English soccer (from Griffin Smith). … No photos yet, but Leicester City will wear jerseys with the name of owner Khun Vichai, who was recently killed in a helicopter crash, for the first half of this weekend's game against Burnley and then switch to poppy-clad jerseys for the second half (thanks, Jamie).

Grab Bag: The Girl Scouts are suing the Boy Scouts for trademark infringement after Boy Scouts said they plan to drop the word "Boy" from their name and welcome girls to their ranks. … Five team logos from the esports Overwatch League have leaked. … Bryan West-Whitman's wife, Reagan, is a talented knitter and made him a pair of very handsome Pittsburgh-themed socks. "I love the choice of natural white," says Bryan. "It looks so good with the black and gold." … The New Zealand All Blacks rugby union team will wear poppies this weekend. … UCLA is involved in a trademark kerfuffle with a pro-Palestinian student group. … This is very cool: A bunch of old neon signs have been restored and installed in a park in downtown Boston (big thanks to Shane Losi). … New clash guernsey for the Aussie rules football team Carlton Blues. And speaking of Carlton Blues, one of their 100-year-old uniforms is currently up for auction (both from William Pike). … The fan with the best beard in curling is back after being sidelined with an illness (from Ted Arnold). … The World Wildlife Fund sometimes omits its logo from certain promotional campaigns to make them more inclusive.