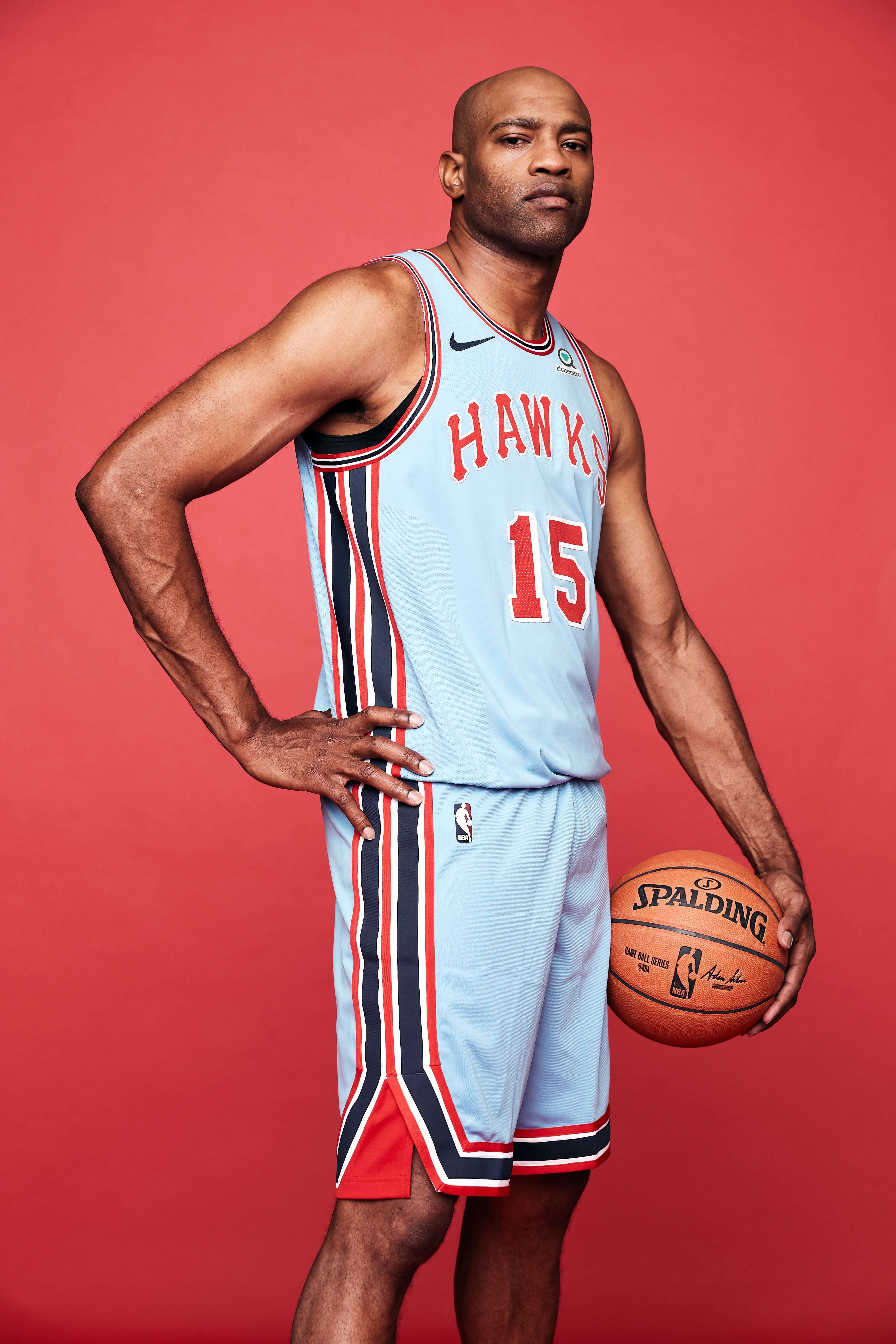 Click to enlarge
Last week I tweeted a photo of the Hawks' 1968 throwback uni (shown above), which the team will wear for select games this season. That prompted one of my Twitter followers, J. Reuben Clark, to ask, "Why do throwback unis almost always seem to be an improvement on the regular ones?"
I gave my standard response: "Because old uniforms were designed to answer the question, 'What looks good on the field/court/ice?,' while new uniforms are designed to answer the question, 'What will 18- to 34-year-olds want to buy?' Simple as that."
Later, while I was out for my daily bike ride, I thought a bit about that. Are old designs really better? it's certainly true that when many teams break out their throwbacks, lots of fans (including me) say, "They should go back to wearing that full-time!" But is that just nostalgia? Are there any teams whose new uniform designs are better than any of their old ones? Or to put it another way, are there any teams whose current uniforms are the best they've ever worn?
This question is similar to Phil's long-running "What's Your Sign(ature)?" series. But my goal here is not to single out the most definitive uniform from a team's history. I simply want to know if a team's current uniform is its best uniform. How many such teams are there?
I decided to crunch those numbers, one Big Four league at a time. We'll start today with MLB. But first, one quick ground rule: I think baseball generally looked better in the high-cuffs/stirrups era, so I guess you could say all of today's uniforms are worse than all of ones from the 1970s, simply by virtue of how they're worn. But the way I see it, that's a style problem, not a uniform design problem. So I'm not going to hold the players' low-cuffery against today's designs. (Similarly, I preferred football uniforms when the jerseys had sleeves, but that's more of a performance/style issue, not a uniform design issue.)
Again, here's our operative question: Is the team's current uniform set — for the sake of this exercise, we'll stick to basic home whites and road greys — the best the team has ever worn?


Here's my team-by-team answer to that question:
National League East
Braves: Yes. But it's an old design that they went away from and then revived. (It's also a problematic design because of the tomahawk, but that's another issue for another day.)
Marlins: No.
Mets: Yes. But it's basically their inaugural design from 1962, which they went away from and then revived.
Nationals: Yes. But the team has only existed for a dozen years.
Phillies: Yes. But it's an old design that they went away from and then revived. (I'm aware that many people prefer the 1970s-80s design, but I really like the Phils' current look.)
National League Central
Brewers: No.
Cardinals: Yes, but it's an old design that they've been wearing forever.
Cubs: Yes, but it's an old design that they've been wearing forever, at least for the home whites.
Pirates: No. (I happen to think the Pirates are a good-looking team right now, but I'm partial to vests, and I also liked the bumblebee era.)
Reds: No.
National League West
Diamondbacks: No.
Dodgers: Yes, but it's an old design that they've been wearing forever.
Giants: Yes, but it's an old design that they went away from and then revived.
Padres: No.
Rockies: Yes, but it's basically the only design they've ever had.
American League East
Blue Jays: Yes.
Orioles: Yes, but it's an old design that they went away from and then revived.
Rays: No.
Red Sox: Yes, but it's an old design that they went away from and then revived.
Yankees: Yes, but it's an old design that they've been wearing forever.
American League Central
Indians: No.
Royals: Yes, but it's an old design that they went away from and then revived.
Tigers: Yes, but it's an old design that they've been wearing forever. (I'm going to overlook the change in cap logo size and the change in jersey logo, both of which I think were slight downgrades. The design is essentially the same as it's always been.)
Twins: No.
White Sox: No.
American League West
A's: No. (To be clear, I like Oakland's current look quite a bit. But I like their 1970s look even more.)
Angels: No.
Astros: No.
Mariners: Yes, but they've been wearing this basic design, with some tiny tweaks, for 25 years.
Rangers: No.
———
So from my perspective (which I realize may not necessarily match yours), there is exactly one MLB team — one! — with a new-ish uniform that qualifies as the best in team history. That would be the Blue Jays, and they should get an asterisk, because their current design was meant to reference and echo their inaugural uni from the 1970s.
Most of the other teams fall into one of four categories: Either their current look sucks (D-backs, Padres), or they got it right decades ago and have been smart enough to stick with it (Yankees, Cardinals, Dodgers), or they got it right, then veered off-course, and then saw the error of their ways and righted the ship (Mets, Phillies), or they look pretty good these days but used to look even better (A's, Pirates).
So yeah, that's why throwbacks usually look better than the current uniforms — because in many cases they were better than the current uniforms.
I realize many of you may disagree. Feel free to have at it in today's comments, but with one condition — please restrict the discussion of "Is the current uni the best uni?" to baseball. I'll cover the other Big Four leagues soon, so we can argue about them then. Thanks.
• • • • •
[adrotate group="2″]
• • • • •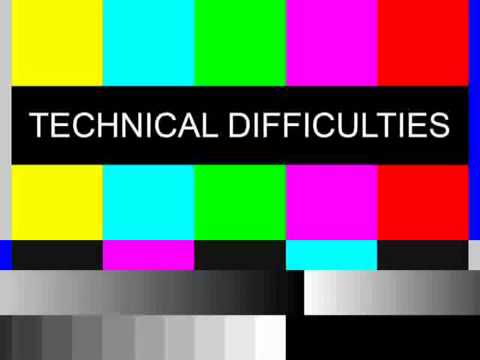 In case you were wondering…: The site was hit with some sort of spike yesterday — just as I was heading out the door to deal with some errands followed by evening entertainment. I'm not tech-savvy enough to understand what happened, but it took webmaster John Ekdahl several hours to deal with it, and most of yesterday's comments that had been posted up to that point had to be scrapped in the process, unfortunately.
Sorry about all that, and thanks for your patience. Hopefully it's just a one-time thing.
• • • • •
[adrotate group="2″]
• • • • •
Click to enlarge
Chain-stitch update: I just received a couple more chain-stitched Uni Watch logo patches from master embroiderer Amy Bengtson (who I interviewed last month). These patches will ship out today to the readers who ordered them.
If you want your own patch, the price is $35 apiece (80% of which goes to Amy). That includes shipping. They're hand-embroidered, so no two are quite the same. If you're interested, give me a shout and I'll make the arrangements.
• • • • •
[adrotate group="2″]
• • • • •
Click to enlarge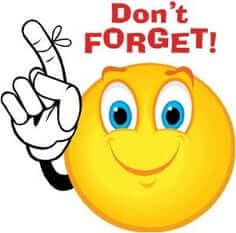 LAST CALL: Time is running out on a few items of note:
• Our friends at Nostalgia Cases, a company that sells smartphone cases with designs based on old soccer jerseys (as shown above), are offering a 10% discount to Uni Watch readers, but today is the last day to take advantage of it. Full details here.
• Today is also the last day to enter the raffle for one of artist Dan Duffy's awesome sports prints. Art of Words artist Daniel Duffy. Full details here.
• We recently lowered the price of our flex-fit Uni Watch alternate cap from $29.99 to $24.99. Get yours here. Okay, it's not the last day for that. But still — buy a cap already.
• • • • •
[adrotate group="2″]
• • • • •
The Ticker
By Yianni Varonis

Baseball News: Reader Richard Gregg was listening to the World Series on ESPN Radio when he heard one of the broadcasters note that check-swing appeals are called strikes more often when the batter holds a darker-colored bat and wears a lighter-colored uniform. The broadcaster cited no evidence or stats, although the idea seems intuitively appealing. … Japan recycles broken baseball bats by turning them into chopsticks (NYT link). … In suburban Trenton, N.J., local high schools have adopted elements of the Michigan State, Georgia Tech, and former Astros logos (from Robert Brashear). … There's an annual contest for groundskeepers and turf managers to show off their best baseball grass-mowing designs (from James Gilbert).

NFL News: A compelling article about—and video of—a young fan's emotional response to receiving the jersey of Seahawks LB Shaquem Griffin, who, like the young fan, has only one hand. … The Bills will retire Thurman Thomas's No. 34 during halftime this Monday night (from Mike Chamernik). … In advance of their game in London, Eagles players were given beautiful throwback jackets featuring the British flag and the London skyline (from multiple readers). … Reader Rudy Gutierrez points out something that Uni Watch has never noticed before: In 1994, the throwbacks that the 49ers wore sometimes included the NFL logo on the collar, while at other times, they did not. … After this Sunday's game, Ravens QB Lamar Jackson wants Panthers QB Cam Newton's jersey so he can "man cave it."

College Football News: The Big Ten reprimanded Michigan because, among other reasons, one of its players used his cleats to tear into Michigan State's midfield logo during pregame last week. … Inspired by former Alabama HC Bear Bryant, a jockey will wear houndstooth silks while riding a horse named after Alabama QB Tua Tagovailoa. His race will take place the same day as the Alabama/Auburn Iron Bowl (from Griffin Smith). … Here's what some Oklahoma State players had to say about their new throwbacks. … Texas State also will wear throwbacks (from multiple readers). … Here are the other uniform combinations this week for Washington State, South Carolina, Arkansas, Houston (from Ignacio Salazar), Syracuse (from James Gardner), Stony Brook, and Colorado and Iowa State (both from Kary Klismet), the latter of which made a helmet tweak. … Pitt will wear "AO" helmet decals in support of former OL Alex Officer, who is currently battling bone cancer (from Jerry Wolper). … No. 46 looks really odd when rendered on Georgia Tech's new uniforms.

Hockey News: Not exactly something to celebrate, but the North Stars introduced ads on the boards to the NHL 40 years ago yesterday (from @MDMambo). … A new throwback mask for Islanders G Thomas Greiss featuring a fisherman more intimidating than this one (from (@OlegKvasha). … The San Antonio Rampage of the American Hockey League will wear these Latino-inspired uniforms for Día de los Muertos (from David Kemper).

Basketball News: According to these articles, Pacers fans aren't thrilled by their team's possible GFGS alternates, and Lakers fans dislike the BFBS piping on their purple uniforms. … Here is an oral history of the Raptors' inaugural uniform, which this writer believes is the "GOAT" (from Tom O'Grady). … The Warriors have buried a Rick Barry bobblehead beneath center court at their new arena, which is set to open next season (from our own Brinke Guthrie). … The Bulls' D League affiliate, the Windy City Bulls, will wear "deaf awareness night jerseys" that will be auctioned off for charity (from Adam Johnson). … Also in the D League: The Cavs' affiliate, the Canton Charge, has a new jersey advertiser. … New uniforms for Manhattan.

Soccer News: The Bob Marley-inspired jerseys that Uni Watch mentioned earlier this week prompted this newspaper to look back on some of the worst soccer kits in history. … It is common for soccer teams to have match info added to the front of their jerseys. Wembley Stadium in London, where the English national team plays, mimicked this tradition to promote an upcoming Pink concert at the venue (from Mark Johnson). … Polish club Zagłębie Lubin will wear these kits to celebrate the 100th-anniversary of Poland's independence from the German, Austrian, and Russian Empires (from Ed Zelaski).

Grab Bag: Pro tennis player Roger Federer discussed his split with Nike and his optimism that he'll one day be able to use his "RF" logo again, the rights to which Nike currently owns. … Here are all of the ways that, technically, we've been misusing the American flag, including wearing it on sports uniforms. … As mentioned in the college football section: Inspired by former Alabama HC Bear Bryant, a jockey will wear houndstooth silks while riding a horse named after Alabama QB Tua Tagovailoa. His race will take place the same day as the Alabama/Auburn Iron Bowl (from Griffin Smith). … New Zealand's national rugby union team will unveil new black jerseys next week (from Ted Kerwin). … This StubHub frankenjersey goes further than any I've seen before, featuring elements of every professional team in Boston (from @GuySmileys). … Just in time for Halloween: New logo and package design for the candy Smarties (from Pete Woychick). … Vogue details the recent trend in the finance industry of men wearing grey- and navy-fleeced vests. … Also in Vogue, a look at some of the unusual baby gifts England's Prince Harry and Meghan Markle have received, including a mini-lifeguard uniform. … Here's a heartbreaking photograph of the daughters of a fallen trooper with different parts of his uniform. … Amazingly, a centuries-old colonial newspaper featuring the historic "Unite or Die" snake was discovered at a Goodwill processing center in New Jersey. … Speaking of which, here's a visual history of the American military uniform from 1776 to the present. … This is a nice read about the 100th anniversary of the Tour de France's iconic-yellow jersey and its importance in the aftermath of World War I. … Worried about the stock market's recent slide? No problem — invest in sneakers (from Jason Hillyer).
• • • • •
[adrotate group="2″]
• • • • •

What Paul did last night: Last night I met up with my friend Carrie to see The Guilty, a Danish thriller about a cop working at an emergency call center who gets a call from a kidnapping victim. The entire movie takes place in the call center (hey, that's one way to keep your budget low), and it's absolutely riveting, with several twists and turns. I doubt the film is currently playing anywhere besides New York and L.A., but it's Denmark's entry for the "Best Foreign Movie" category in next year's Oscars, so maybe it'll get a wider release if it gets nominated. Definitely see it if you can — great stuff.
Afterward, we walked over to Otto's to see the mighty Susquehanna Industrial Tool + Die Co., who were doing their annual Halloween show, full of masks, werewolves, and spooky sound effects (click to enlarge):
The smiling gal holding the werewolf sign is my friend Sara. It's hard to tell from that photo, but she was actually wearing a full-face mask. Here's a better look:
The creepy thing — and you'll have to take my word for this part — is that that's pretty much what Sara looks like without a mask. Spoooky.
Anyway, a really fun night, and a good warm-up for next Wednesday night, when I look forward to sitting on my porch and eating cand — er, giving out candy to the neighborhood youth.