By Phil Hecken and the SMUW Crew
Follow @PhilHecken

Folks, I'm gonna be honest with you: yesterday for me was incredibly full, so much so I was barely able to watch any football, I barely had time to check e-mail, and I wasn't on social media at all. Thankfully, the SMUW crew always steps things up, and I even had to swap ticker duty with Jamie (thanks buddy), who filled in admirably. So I'll be brief.
Looking at the uni tracking, it appears a bunch of teams decided week six would be a good time to go BFBS (there were also several teams who wear black as a school color that went mono black). All fine and good. But the one who stood out to me was Rutgers, who wore a special bfbs getup that includes the pretty cool helmet seen above, which contained a logo of the State of New Jersey.
Rutgers wore a bfbs outfit against an all white clad Illini. From a pure aesthetic standpoint, it was a pretty nice looking matchup. Rutgers has gone bfbs before, but that was in the old adidas tire tread template. They got a refreshed look this year, with the northwestern striping on the shoulder caps and (partially) down the pants. I kinda like it. Certainly a better bfbs look than they had under Nike. But for the love of all that is holy, if one thing rubs me the wrong way, it's teams with a COLOR in their name not wearing said color (yes, the SCARLET Knights did have scarlet affects — and there are those who will argue that it's an official color and it's kinda the inverse of wearing white, which is not an official school color). And Rutgers wasn't even the only team with a color in its name to go bfbs yesterday. Sigh.
But I did like that helmet Rutgers wore.
OK, here's TJ with your…
Sunday Morning Uni Watch
By Terry Duroncelet
From Friday:
• Good on BYU for wearing the royal blues against navy-and (mostly) white Utah State. Speaking of which, Christopher Ross sends this in: "I was at a bar in the Washington DC metro area and the tv settings made BYU appear as if they were wearing Kelly green jerseys."
• Louisville wore all-black against all-white Georgia Tech. Appropriate, since GT blacked out Louisville 66-31. Or would this be a case of white-out?
From Saturday:
• Speaking of black and white, Rutgers wore NJ decals on their helmets (the good) with BFBS costumes (the bad) against Illinois, who wore all-white (they actually decent?). Rutgers was reported to have gone in the same time-out corner as Louisville did after the loss.
• I guess you can say that Sooners QB Austin Kendall doesn't have his head on straight (h/t to Craig Pritchard). Oklahoma's helmet glitches didn't stop there, as one of the Sooners was apparently missing a helmet bolt? P/C to Jeff Moulden: "Looks like this Oklahoma Player has a facemask hook that is missing a bolt. That can't be safe."
• Pitt wore their incredibly-rad throwbacks against Syracuse. Also, L.J. Sparvero sends this in: "Was watching Pitt vs Syracuse today, and this caught my eye (two frames attached). On a field goal try for Pitt, #87 had NNOB (the rest of the players do, sweet throwbacks!). I captured a few frames to be sure, and his helmet # was actually 59. Pitt has an offensive lineman #59 (Carson van Lynn) and defensive lineman #87 (Habakkuk Baldonado) on the online roster. I'm guessing by the helmet this was actually #59 (Carson van Lynn) with a #87 jersey for special teams, maybe he lines up as an eligible receiver, hence the number. No offensive player normally wears #87. Just a little curious this combination."
• Temple wore not-so-rad white/grey/white at home against East Carolina.
• The Stanford Black wore… well, know the drill by this point.
• Akron wore 1976 throwback decals against Miami (OH). Better look here.
• Just when you thought Rice's uniforms couldn't get any worse (best image I could find, unfortunately)
• It's hard to tell in game shots, but UCF wore camo decals on their helmets. This also gives us a great shot of The American Athletic Conference's Pow6rful Minds helmet decal that all AAC teams wore over the weekend.
• West Virginia wore all-gold against Kansas, which was VIBRANT, to say the least.
• Baylor felt compelled to wear mono-grey against Kansas State –you guessed it– AT HOME.
• Remember when I mentioned the throwback decal that UMass wore last year against the Ohio Bobcats last week? The Minutemen wore retro-themed helmets with the 1993-2002 decal against South Florida yesterday (white facemask instead of the original dark red, however).
• Pinktober is alive in Starkville, as Mississippi State wore magenta pink socks against Auburn.
• Pitt, Akron, and UMass were not alone in the Vintage flair yesterday, as Texas A&M wore throwback Nike uniforms in their game against Kentucky.
• Yet another FCS post, but this one is basically annual at this point: Sam Houston State and Stephen F. Austin played in the annual Battle of the Piney Woods, which is always a visual delight.
• Every time I watch Nebraska and Wisconsin play, I can't help but to think of this.
_ _ _ _ _ _ _ _ _ _
Thanks TJ! OK, now on to the rest of your Saturday Morning Uni Watch. Don't forget to follow TJ on the twitter and send him your tips and observations each Saturday!
[adrotate group="2″]
Joe Ringham's 5 & 1
Following in the footsteps of the original "5 & 1," Jim Vilk, and Catherine Ryan after him, Joe Ringham returns for 2018 to make his "5 & 1" (five good looking and one stinker) uni-vs-uni matchups. Sometimes he'll have some "honorable mentions" and sometimes there will be more than one "bad" game. You may agree and you may disagree — these are, after all, just opinions and everyone has one. Feel free to let him know what you think in the comments section.
Here's Joe:
. . .
Good Sunday, everyone! Let's get right to the first list of October…
5) North Dakota State at Northern Iowa — We go to the FCS to start this week, and a game that looked too damn good for me not to put on the list. Always have been a fan of the gold/white/green road look of the Bison and here it looks great against the purple/purple/black of UNI at home. Not a bad looking game in Cedar Falls, if I do say so myself.
4) Navy at Air Force — Saw this on the schedule Saturday morning and immediately knew it would be on here. The gold/white/navy of the Midshipmen on the road looked excellent matched up against the white/blue/white of Air Force. A sharp-looking game to between two service academies.
3) Maryland at Michigan — If you've followed along on here, you know how much I love Michigan's home unis. But, the real reason this one is on the list is how they match up against the state flag/white/red of the Terps. Looks quite bright and excellent to the eyes, and makes for a fine looking game in the Big House.
2) Kentucky at Texas A&M — When I heard that A&M was throwing it back to 1998 with the unis this week, that made me pay attention to this game. Damn, did they look good, especially against the white/white/blue of Kentucky on the road. Quite the looker of a game.
1) Syracuse at Pittsburgh — Speaking of throwbacks, seeing Pitt in theirs this week immediately piqued my interest in this game. As always, they looked fantastic, and matched up so very excellently against the orange/white/navy of Syracuse. A worthy choice for the top spot this week.
And, finally…
+1) Kansas at West Virginia — As certain as the sun rising in the east, a game with a team going mono-gold gets put on the bad side of the list. Knew it as soon as I saw it on television. Just not a good look for WVU.
Enjoy the first football Sunday of October, and I'll see you back here next week!
• • •
Thanks Joe! You can follow Joe on the Twitter and let him know what you think of his choices or make a 5 & 1 suggestion of your own!
[adrotate group="2″]
NCAA Uni Tracking
Uni Watch will again track the uniform combinations worn by the "Power 5" conferences. All of the 2017 trackers are back!
We've got Rex Henry (tracking the ACC), Dennis Bolt (tracking the PAC-12), Kyle Acker (tracking the Big XII), and Ethan Dimitroff (tracking the B1G AND the SEC). Rex, Dennis, and Kyle and are all returning from 2015, and Ethan is back after joining the NCAA Uni Tracking a couple seasons ago. Ethan continues his dual role of tracking both the B1G and the SEC.
Here are the Uni Trackers for the Power 5 Conferences:
+ + + + + + + + + +
Rex is up first today (ACC):
• • •
ACC

More Here.
Follow Rex on Twitter here.
• • •
And now, here's Dennis with the PAC-12:
PAC-12

More here.
Follow Dennis on Twitter here.
• • •
And here is Ethan, with the SEC:
SEC

And be sure to check out Ethan's WVU Mountaineer Tracker.
Follow Ethan on Twitter here.
• • •
And here is Kyle with the Big XII:
Big XII

Follow Kyle on Twitter here.
• • •
And here's Ethan with the B1G:
B1G

[adrotate group="2″]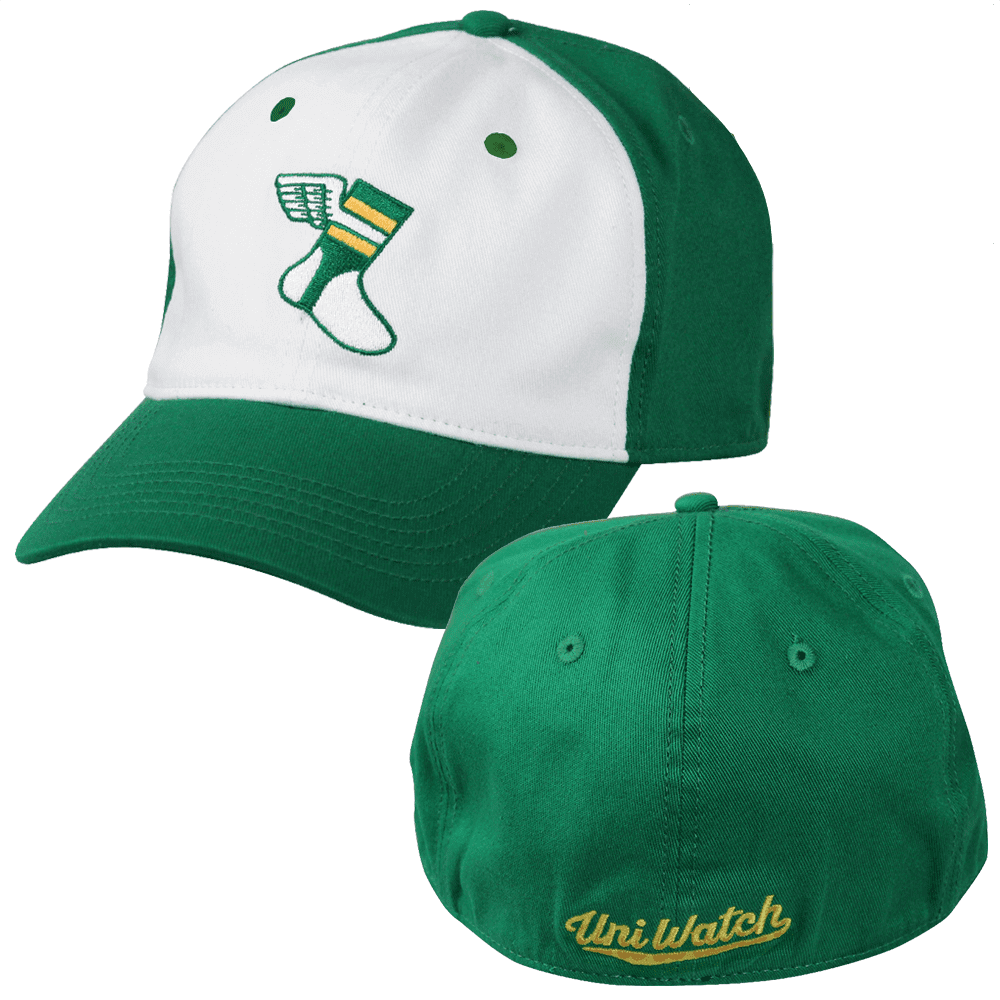 Price drop!: Paul here, with some news that could save you some bucks. We've decided to cut the price of the Uni Watch flex-fit alternate cap from $29.99 to $24.99. You can order yours here.
And while we're at it, all fitted sizes of the Uni Watch classic cap, available exclusively from Ebbets Field Flannels, are back in stock — and Ebbets is currently offering a site-wide 20% discount. Get yours here.
We now return you to your regularly scheduled PhilFest.
[adrotate group="2″]
The Ticker
By Jamie Rathjen

Baseball News: Reader Steven Lobejko says he's never seen the logo on this Twins pennant, even though he's a huge fan of the team and a native Minnesotan. … Two saxophonists in Troy, N.Y., were dressed as members of the NL's 1879-1882 incarnation of the Troy Trojans (from @molemanfilms)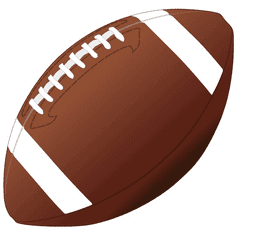 Football News: The Bengals are wearing their orange alternates today (from Josh Hinton).
.

Hockey News: Here's the patches worn by the Oilers and Devils for their season-opening games in Gothenburg, Sweden (from James Beattie). … The OHL's Kitchener Rangers wore special jerseys for the 50th anniversary of the Kitchener-Waterloo Oktoberfest (from Wade Heidt). … The AHL's Lehigh Valley Phantoms opened the season wearing a fifth anniversary logo. … New yellow/gold jerseys for Minnesota State (from Paul Allan and Mark Wellner).

Soccer News: In England, there was a rather bizarre claret-vs.-red matchup between Aston Villa and Bristol City's under-23 teams Friday night. Additionally, it may look like Championship team Villa were wearing the Premier League sleeve patch, but it's really the logo for the Premier League 2 under-23 competition, which includes some teams from lower divisions. … Everton center-back Michael Keane suffered a head injury in August and now sports a giant head bandage for the time being (from Mark Coale). … Reader Brent Von Kanel sent us the logo for his son's youth soccer team, the Thunder Hippos.

Grab Bag: New first- (left) and second-choice shirts, which are more or less the same color, for Ireland's rugby union teams, as well as a second-choice shirt for Italy. … Each week, a different member of North Carolina's women's golf team is to use a special bag honoring a fallen soldier (from James Gilbert). … NATO is attempting to get more women to enlist in Afghanistan's uniformed services (NYT link), despite the risks that come with participating (thanks, Paul).
[adrotate group="2″]