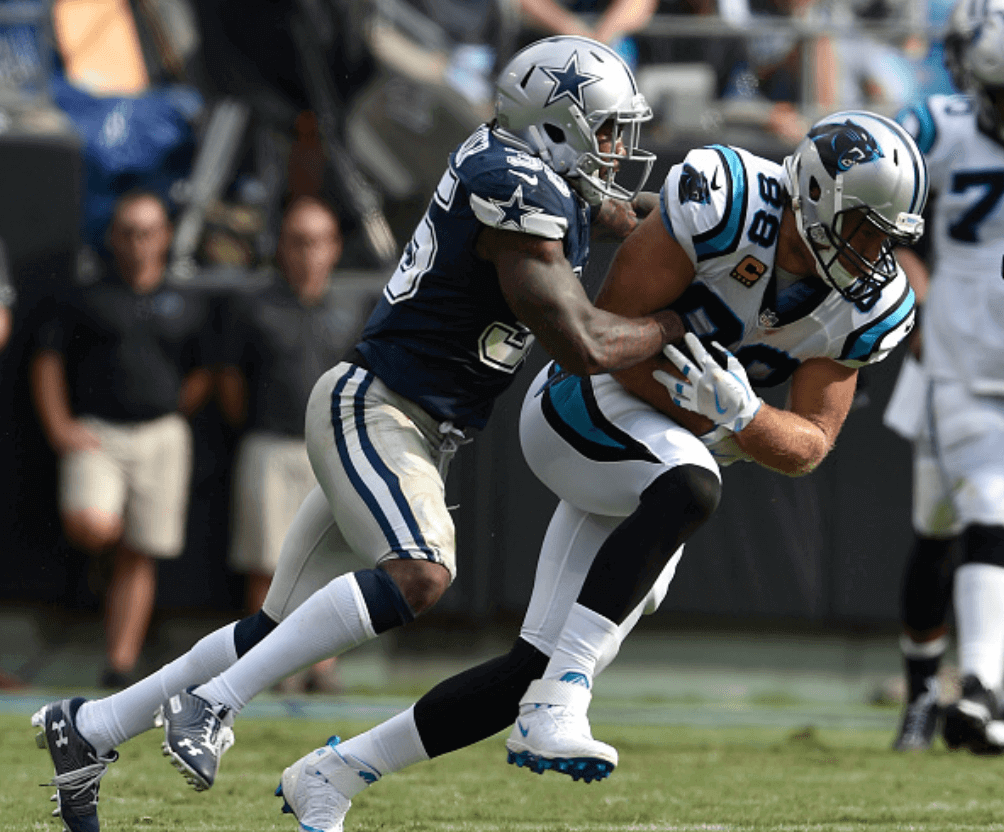 The Panthers changed things up for three of their preseason games, wearing blue over black, white over black, and blue over white for the first time in team history. They made another change, albeit a more subtle one, for their regular-season opener yesterday, as they wore mono-white at home with black socks, instead of their usual blue socks. To my knowledge, this is another Panthers first.
Speaking of the Panthers: As had long been expected, they put their team logo at midfield, replacing the NFL logo that had been there in previous seasons.
In other news from around the league yesterday:
• The Bengals opened the season by wearing their Color Rash mono-whites:
TAKE IT HOME, FEJEDELEM!

What a way to finish the game! WHO DEY!#CINvsIND #SeizeTheDEY pic.twitter.com/Ce788ijo8f

— Cincinnati Bengals (@Bengals) September 9, 2018
• In that same game, Colts kicker Adam Vinatieri didn't have the team's 35th-season-in-Indy patch: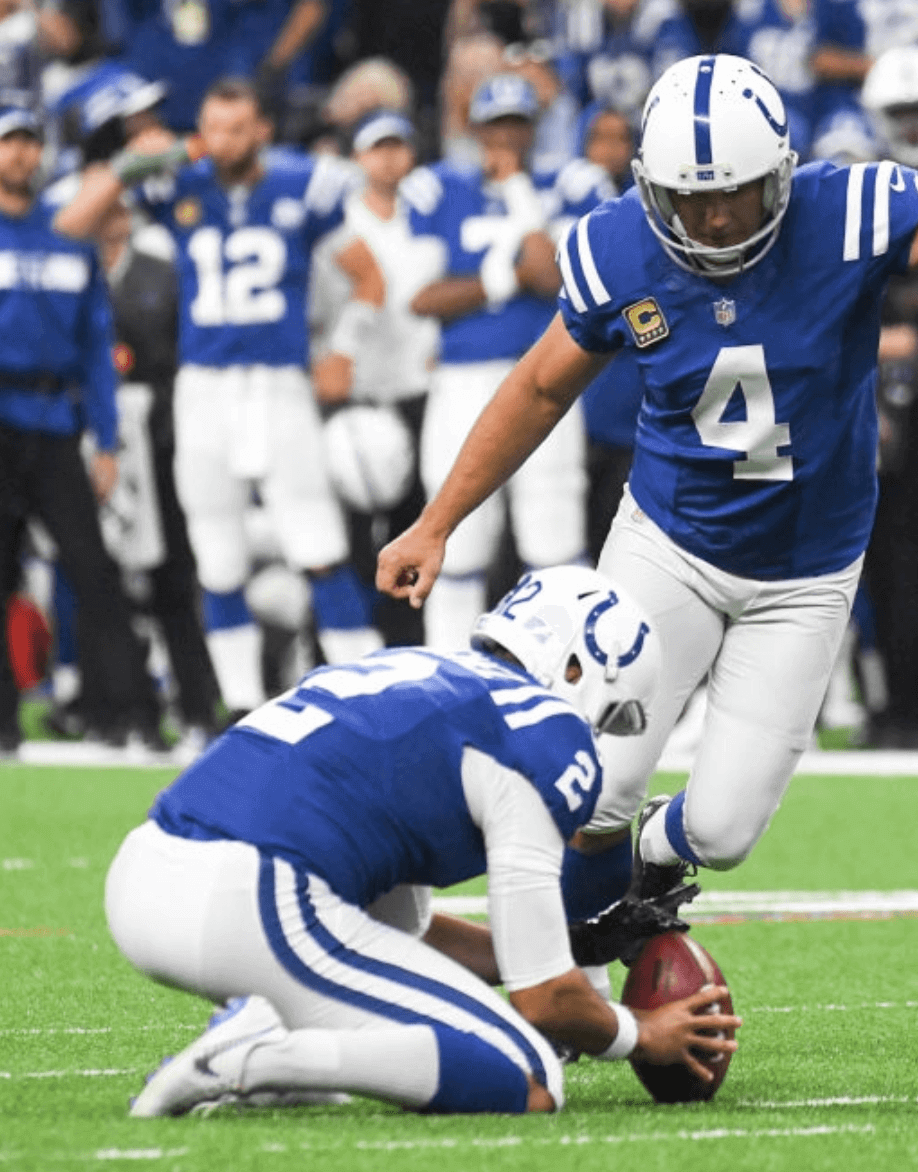 Interestingly, he did have the patch during the preseason.
• We all know the Browns have been emphasizing Brownie the Elf in a lot of their graphics this year, so it's disappointing that their hand-warmer pouches feature the "our helmet is a logo" logo. Come on, put Brownie on there!
• Steelers offensive lineman Alejandro Villanueva suffered a slightly torn jersey, and linebacker TJ Watt lost one of his front helmet numerals: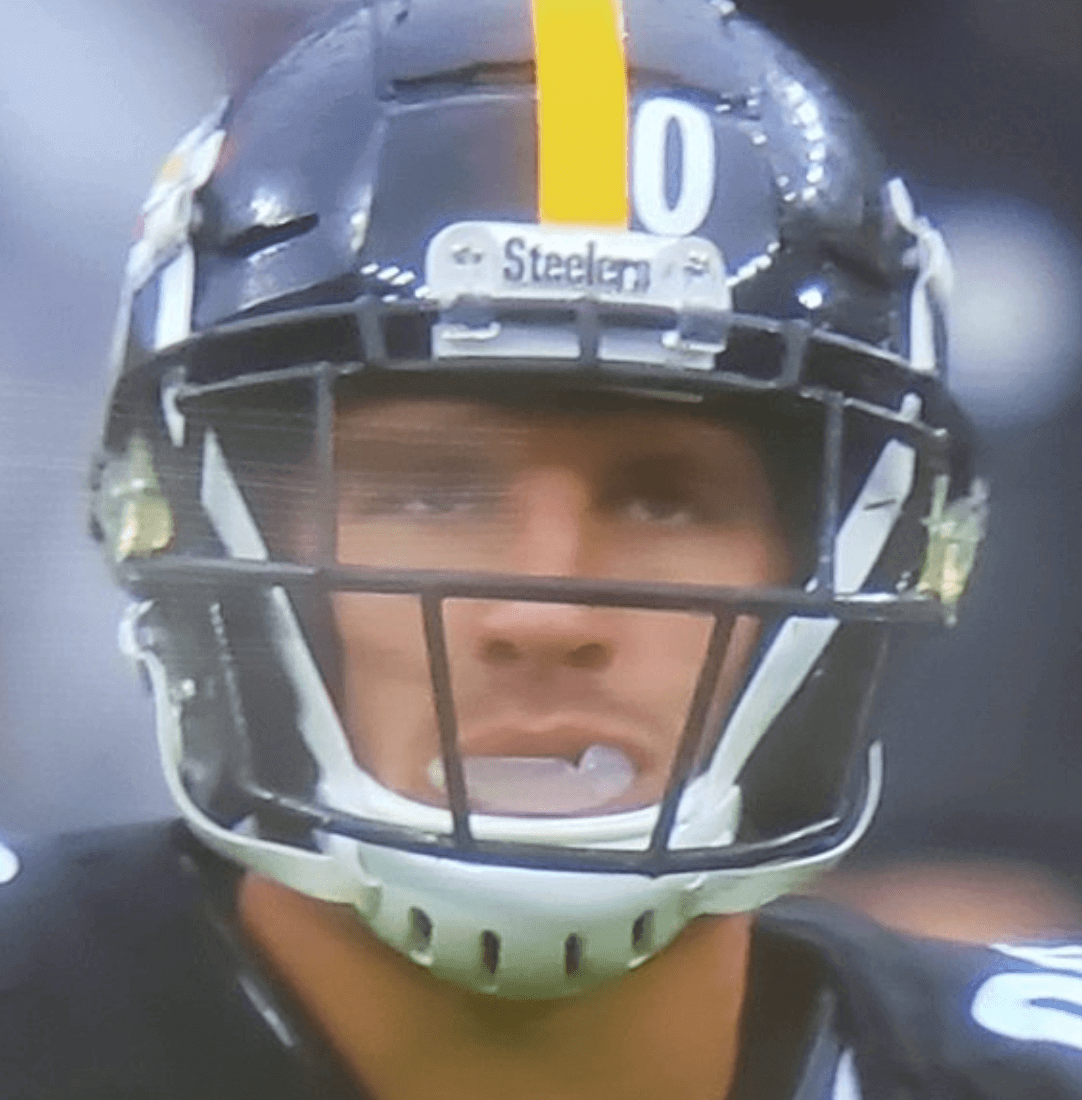 • Speaking of missing helmet numerals, Giants running back Saquon Barkley was similarly victimized:
Saquon is so intense, he already lost the 2 off the back of his helmet @UniWatch pic.twitter.com/gdf4LKzCnE

— Judson (@JudsonK17) September 9, 2018
• The 49ers are now going with raised neck bumper lettering.
• The Chargers, as per their annual habit, went mono-white for their home opener:
.@AustinEkeler with the grab! #KCvsLAC | #FightForEachOther pic.twitter.com/J3mQVS3ppi

— Los Angeles Chargers (@Chargers) September 9, 2018
• Aside from the aforementioned Chargers and Panthers, three other teams wore white at home: the Dolphins, Browns, and Ravens.
• Only two players, both on the Dolphins, protested during the national anthem. (Update: An additional player — Broncos linebacker Brandon Marshall — opted to stay in the tunnel during the anthem. More on that here.)
That wraps up our first MMUW of the 2018 season. All in all, a pretty uni-uneventful Sunday.
(My thanks to all contributors, including Matt Barnett, Gabe Cornwall, Brinke Guthrie, Hank Lee, and Ian McWilliams.)
• • • • •
[adrotate group="2″]
• • • • •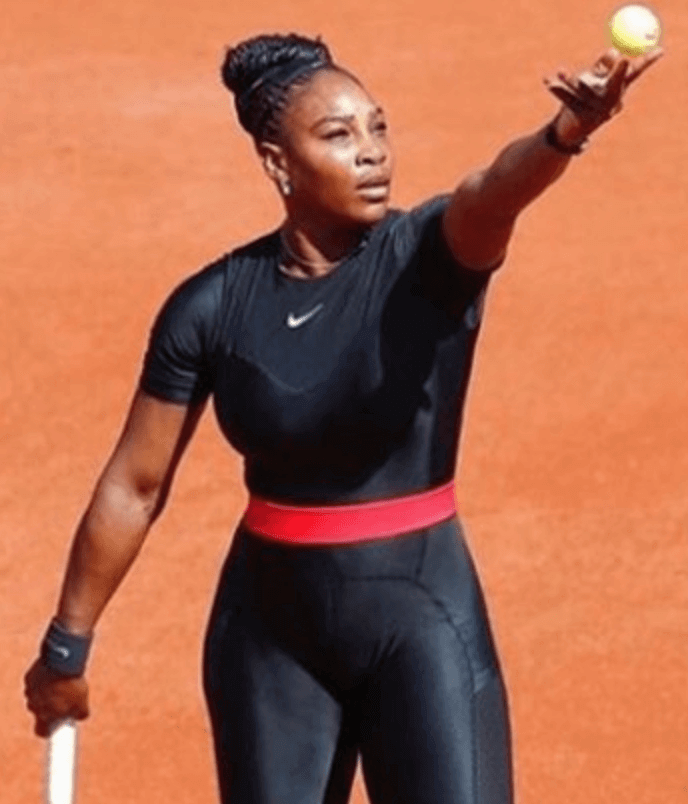 The more things change…: Here's something that fell through the cracks while I was on my August break, but I wanted to address it now.
So: The recent kerfuffle over Serena Williams's catsuit being banned from the 2019 French Open, and Nike's response to the ban, echoed something that ran in the very first post ever to appear on this website. In that post, which was published on May 17, 2006, I wrote:
It seems to me that the big trend in sports design these days — furthered, of course, by Nike — is toward superhero costumes. Those injection-molded batting helmets and dot-sleeved undershirts are good examples of this. So are Nike's asymmetrical football sleeves, those gonzo Oregon football designs, the NFL's increasing use of dark-on-dark outfits, and the rise of tights in the NBA. All these looks show a heavy comic book influence.

And I'm not the only one who thinks so. When Serena Williams wore one of her outlandish getups at Key Biscayne in 2004, an AP story said she "looked like a costumed superhero." A few days later she switched to a different design and then said, "This is my Wonder Woman outfit. I feel real powerful in this suit, like a superhero."
Why am I reprinting all of that? Because when the French Open put the kibosh on Williams's catsuit last month, Nike responded like so (click to enlarge):
I've been saying for over a decade now that the uni-verse is moving away from athletes wearing uniforms and more toward superheroes wearing costumes. Pretty funny — and depressing (but not surprising) — to see Nike using that language. Meanwhile, most of the trends I identified in that first blog post have just intensified.
Also, pretty amazing to see Williams still at the center of this discussion, which is a tribute to her longevity. Maybe she really is a superhero!
• • • • •
[adrotate group="2″]
• • • • •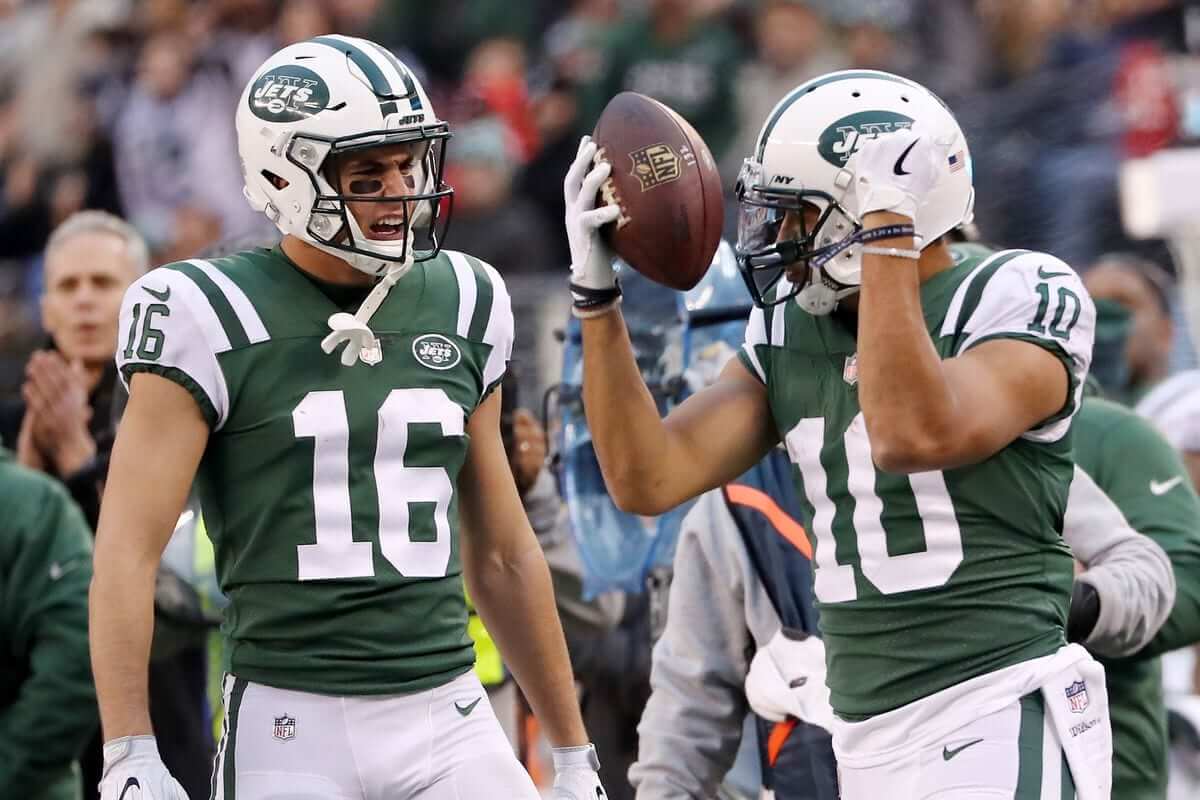 Jets-redesign reminder: In case you missed it on Thursday, I'm running a Jets-redesign contest. Full details here.
• • • • •
[adrotate group="2″]
• • • • •
The Ticker
By Jamie Rathjen

Baseball News: The Athletics wore Atléticos jerseys yesterday. However, OF Matt Joyce wore the team's normal white jersey (from Terry Mark and Aaron Cameron). … Oddly, Joyce may have done the exact opposite thing — i.e., accidentally wearing the Atléticos jersey instead of his regular jersey, last season (from Kyle Jennison). … Diamondbacks P Archie Bradley wore Cardinals-themed cleats yesterday (from Josh Claywell). … Red Sox manager Alex Cora was seen wearing an LSU jersey before yesterday's game against the Astros, which was the outcome of a bet on last week's football game between Cora's Miami (Fla.) and Astros 3B Alex Bregman's LSU (from Ignacio Salazar). … Red Sox INF Tzu-Wei Lin's uni number appeared to be riding a bit low last night (from Paul Gerard).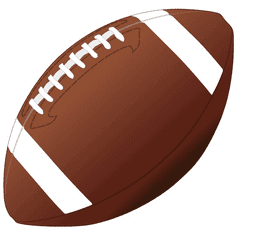 Football News: The first CFL team in Ottawa, the Rough Riders, had forward-facing TV numbers way before Louisville, in the mid-'60s or so (from Johnny Garfield). … The NBA's Indiana Pacers marked the start of the NFL season by posting a Pacers-themed football uniform concept (from Josh Billman). … The elevators at the Browns' stadium are patterned after their helmets (from Jerry Wolper). … Also posted in baseball: Diamondbacks pitcher Archie Bradley wore Cardinals-themed cleats yesterday (from Josh Claywell). … "Look closely at Lynn Bowden's receiver gloves and you'll see that they have the 'old' Kentucky interlocking logo (the current one has a darker shade of royal blue and a cleaner K)," says Josh Hinton. … Left over from Saturday: minor helmet changes for Florida Atlantic, Louisiana Tech, and New Mexico State (all from Blaise D'Sylva).

Hockey News: New Canucks G Michael DiPietro got his first NHL mask (from Wade Heidt). … Someone, I assume submitter Martin Hick, used the whiteboards at the Missouri Botanical Garden in St. Louis to draw a uniform concept featuring the garden's logo. … It's time for pre-preseason rookie tournaments and the like, which means we can already see the Ducks' 25th anniversary patch on their white uniforms (from @Louisx209). … Another such tournament featured color-vs.-color between the Predators and Lightning (from Darian Somers). … New goalie mask for Georgia's club team.

Basketball News: Also posted in football: The Pacers came up with a football uniform concept (from Josh Billman). … Three new jerseys for Wichita State (from Charles Adams V). … Here's the logo for the 2018 Women's Basketball World Cup, to be held in Spain. Also, the tournament has its own ball, made by Japanese company Molten, which seems to have been making competition-specific balls for FIBA for a few years now in the vein of what Adidas does for FIFA and UEFA (both from Jeremy Brahm).

Soccer News: New national team kits for Armenia (red) and Liechtenstein (blue), as well as Bulgaria, Cyprus, and Ireland. … On the third kit front, Chelsea and Inter Milan both got the Nike aerial-imagery treatment, while Scottish team Queen's Park's 150th anniversary kit has now appeared in a third straight season. … English League Two team Morecambe switched from their red first to their blue second shirt at halftime Saturday, with the referee switching as well, to better contrast with opponents Swindon Town's black/red/red second kit. … Here's some new sleeve patches: frankly giant ones for England's Women's Super League and second-tier Championship, and one for CONCACAF's Nations League. … Until 2005-06, French teams had to wear Adidas kits when playing in the Coupe de France – or, at the end of that period, Adidas-ized versions of their normal kits – as well as replace their shirt ads with ones for the competition's advertisers.

Grab Bag: Not sure who sent this in, but it's good: England cricketer Joe Root appears to have been wearing teammate Ben Stokes's shirt in yesterday's portion of their Test against India. The shirts carry a permanent ID number of sorts below the crest — Root's is 655, while Stokes's is 658 — representing that Root, for example, on his debut became the 655th player to appear for England in a Test. … New grey helmets for Johns Hopkins men's lacrosse (from Griffin Smith). … For reasons unclear to me, Virginia field hockey wore white at home against Syracuse. The NCAA has field hockey as a dark-at-home sport.
• • • • •
Happy Rosh Hashanah to all who are observing. — Paul