As I recently mentioned here on the site, I'm going to be moving in with the Tugboat Captain at the end of the summer, so I'm going to be deaccessioning a lot of stuff over the next two months. But longtime pal/ally Scott M.X. Turner, who designs our membership cards, Naming Wrong T-shirts, and more, beat me to the punch — he and his family are moving across the country as we speak, and he recently sent me a box of cool stuff that he was getting rid of as part of his pre-move purge.
Let's take a look, beginning with this excellent durene jersey (for all of these photos, you can click to enlarge):
I don't think I've ever owned an orange shirt before, oddly enough. The orange tone is really nice, and the white on the UCLA inserts, cuffs, and collar is exceptionally clean and bright. It's a smidge roomier than I usually like, but it's close enough — I've already worn it once (you'll see photos of that lower down in today's post). Pairs really well with my blue/orange Gulf jacket, too.
Here's a look at the tagging ("Union Made"!), along with the name of the jersey's original owner, which appears to be George, uh, somethingorother:
Next up is another durene jersey, this one apparently from the company softball team of a car dealership:
The Dodge dealership may be this one in Amherst, Ohio. I love the striping across the yoke, of course. I also like how the apostrophe appears to be slightly mis-oriented — it should probably be rotated a bit clockwise, but I kinda enjoy the imperfection.
The size is almost exactly the same as the orange shirt, so I'll definitely be wearing this one too.
Next up is this excellent pair of woolen green stirrups:
Naturally, these are right up my alley, Northwestern stripes and all. But the weather will have to get a lot cooler before I deign to try them on.
Next up is my favorite item that Scott sent me — check this out:
At first it sort of looks like a scarf, but it's actually a durene swatch catalog. Each colored section is tagged with a color name:
Scott doesn't know which company or supplier it's from, unfortunately. Still, I'm a huge fan of anything catalog-y, so I really, really love this item. But what am I going to do with it? I can't wear it as a scarf — for starters, it's more than 12 feet long, plus the little tags would be scratchy (plus-plus the purple section would give me a rash). I guess I could just put it on the shelf with all my other uniform catalogs, but that seems unsatisfying somehow. Maybe I could display it somehow. Hmmmmm.
Finally, there's this:
It's from 1963, 128 pages, and it should fit right in with my other vintage bowling publications.
I'm trying to lighten my load these days, not accumulate more stuff. But I'm so happy about all these items that I don't mind. Thanks a heap, Scott, and travel safe for the rest of your trip!
• • • • •
[adrotate group="2″]
• • • • •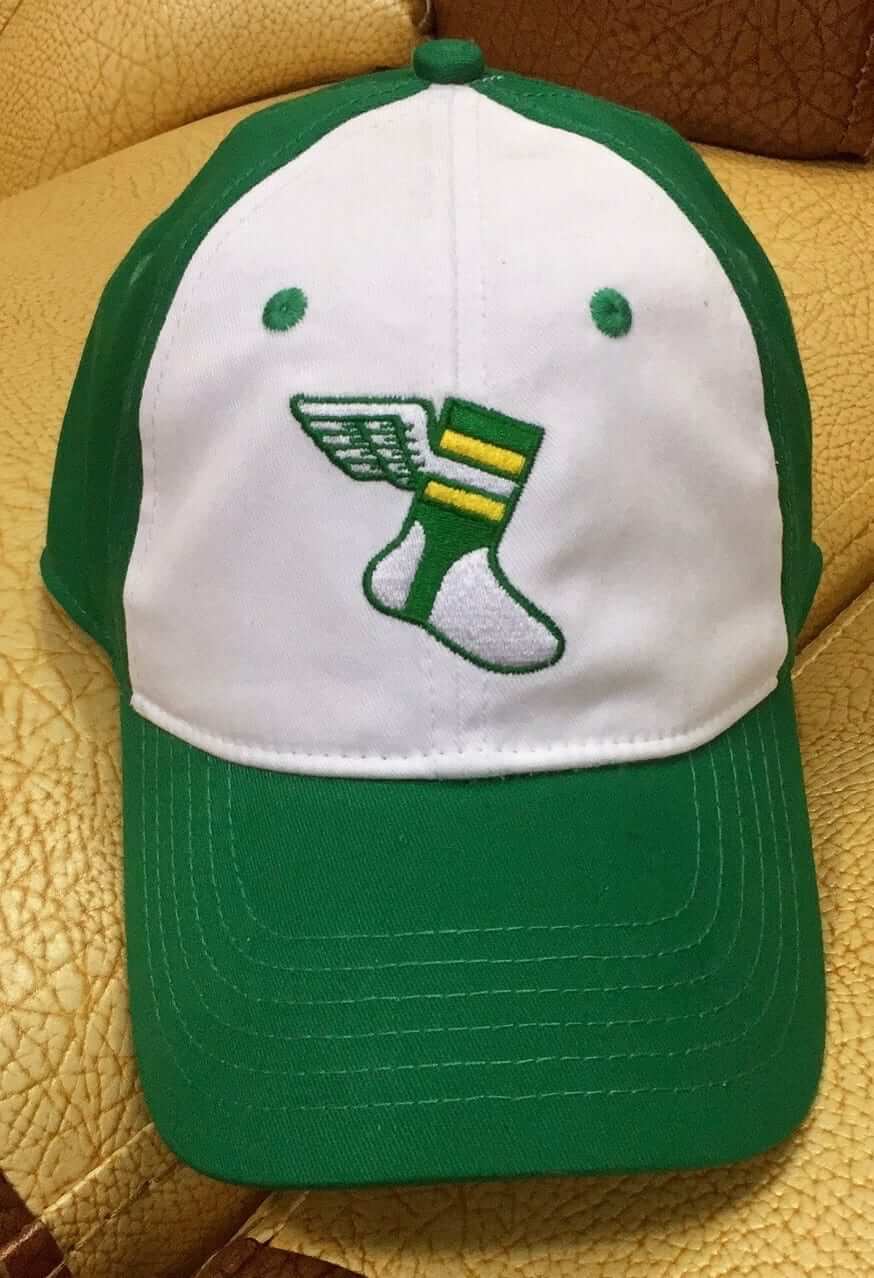 XXL cap poll redux: About 10 days ago I told you about our upcoming Uni Watch "alternate" cap, which should be available for purchase around the end of July.
As I explained at the time, it will be a flex-fit cap, available in S/M and L/XL. We could do XXL, but there's a 144-cap minimum order, and I wasn't sure there'd be enough XXL customers to justify that investment, so I ran a poll asking how many of you would be willing to prepay (figure somewhere between $30 and $35 for the XXL, plus shipping) for an XXL cap. I think about 30-some people said yes, which obviously isn't enough, so I figured that was that.
But reader Ken in Albany points out that the "Yes" vote is now up to 66 people — still not enough to justify ordering 144 caps, but getting closer. So I'm going to showcase the poll again today and over the next few days, for people who might have missed it the first time I ran it. If you already voted, please don't vote again (I don't think the polling software will let you vote twice anyway). But if you'd be willing to prepay for an XXL cap, please let your voice be heard here:
[totalpoll id="97844″]
Thanks! And thanks also to Ken for poking me on this.
• • • • •
[adrotate group="2″]
• • • • •
Culinary Corner: About a year ago I wrote about how the Tugboat Captain and I made ourselves an impromptu crawfish boil after stumbling across a Chintatown fishmonger selling live crawfish, which we'd never seen available for sale in NYC before.
We did that crawfish boil inside, in my kitchen. This year we wanted to try doing it outside, but we weren't sure if my charcoal grill could generate enough sustained heat to bring a big pot of water to a rolling boil. Plus we kept procrastinating about trying this out, and suddenly we realized it was almost the end of crawfish season.
So after work on Friday I scooted in to Chinatown to see if I could score some live crawfish. Went to the same fishmonger we visited last year and was happy to see they had a big box of live crawdads. The clerk said they wouldn't be available much longer this year — maybe another week at most.
I took the crawfish back home to Uni Watch HQ, where the Tugboat Captain met up with me. I put the crawfish in a cooler so I could rinse them off:
We decided to preheat the water on my stove so it would have a "head start," and then put the preheated water on the grill. The spice mix that we put in the water included black pepper, coriander, cloves, allspice, garlic powder, onion powder, salt, cayenne, paprika, thyme, oregano, dry mustard, dill, and bay leaves.
While the water was preheating, I built a charcoal fire for the grill. When it was ready to go, we brought the pot of water out to the grill, where it soon began boiling — success! We added some corn, potatoes, and andouille and let them cook for a few minutes. Then we added the crawfish:
We let everything cook for a few more minutes, then removed the pot from the grill and let it sit for 10 more minutes. When I ladled everything onto a tray and we sat down to eat. A feast!
Now that we know it works, we want to try it again with some guests, so I've invited some friends over for tomorrow night. Can't have too many crawfish!
• • • • •
[adrotate group="2″]
• • • • •
Fun with bubbles: My block association held a block party on Saturday. It wasn't very well attended (the weather was kinda crummy for most of the day), but it had one very successful attraction: a giant bubble maker that one of my neighbors thoughtfully provided. The video above shows the Tugboat Captain making bubbles with some of the neighborhood kids.
In a digital age when we're all obsessed with electronic thingamajigs, it's pretty heartening to see that something as simple as a bucket of soapy water and two sticks with some string can provide so much entertainment — for kids and adults alike.
I found the whole thing mesmerizing. When the bubble breaks and reduces to liquid, there's this moment when the liquid seems like it's suspended in midair before falling to the ground — fascinating.
I tried it myself and managed to create a really good bubble that didn't break (well, at least not until a little girl ran over and punctured it). As you can see, I was wearing the orange shirt that Scott Turner gifted me. For all of these photos, you can click to enlarge:
Interestingly, I later learned that the bucket of soapy water wasn't just soap and water. It also contained baking soda and — get this — KY jelly. That got me curious, so I did a bit of Googling and learned that making giant bubbles is a source of great interest and passion on the internet. This guy's page, which goes into considerable detail regarding soap mixtures, weather conditions, and more, is particularly entertaining. Recommended.
• • • • •
[adrotate group="2″]
• • • • •
Click to enlarge
Annals of encroaching advertising, continued: Carshare programs seem like a good thing, so I can get behind the idea of my city reserving certain on-street parking spots for carshare vehicles, even though that means there will be fewer spaces available for my own car.
What I cannot get behind, however — and what I am frankly stunned and outraged to see — is the use of one particular carshare company's logo on my city's parking-regulation signs. Those signs, like the one shown above, just started appearing around the city.
Interestingly, there are additional signs explaining the program that do not mention any particular company. But the larger sign — the sign executed in the familiar, iconic template of NYC parking signage — is plastered with one company's big, honking ad.
In some ways, this is a lot like ad patches on sports uniforms. The parking sign is similar to a uniform — iconic, familiar, instantly recognizable. And now it's sullied by an ad patch. The difference, of course, is that sports teams are private entities that are free to turn their uniforms into corporate billboards if that's what they desire (although they should be roundly criticized for doing so). Municipal government shouldn't be doing that.
I'm writing a story about this for The Village Voice. More soon.
• • • • •
[adrotate group="2″]
• • • • •
The Ticker
By Jamie Rathjen

Baseball News: The Rays wore their Devil Rays throwback hats with their light blue alternates (from Loren Richmond Jr.). … Brad Eenhuis sent us a White Sox podcast where the team's vice president of marketing talks about the idea of the team wearing all-black uniforms around the 21:30 mark. … The Mets' Rusty Staub memorial patch was missing from 1B/OF Dom Smith's right sleeve yesterday.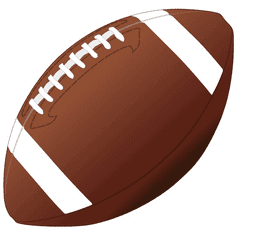 Football News: The NFL told Chiefs OL Laurent Duvernay-Tardif, who is now also a doctor after graduating from McGill University's medical school in May, that he can't have "M.D." as part of his NOB (from Brian Wulff).

Hockey News: Concussion discussion: Hockey Hall of Famer Ken Dryden has written a piece about how NHL commish Gary Bettman and team GMs are willfully ignoring the sport's brain injury crisis (WaPo link). The piece makes it clear that the NHL is where the NFL was five to seven years ago on these issues.

Soccer News: New kits for the Scottish Premiership's Heart of Midlothian (second shirt), the English Championship's Birmingham City (first kit), Bristol City (third), and Preston North End (left to right: third, first, and second), the Scottish Championship's Falkirk (first in the middle, second on the sides) and English League One's Bradford City (first). Bristol City has a purple and lime green kit for the second season in a row, the idea of which dates to 1992. … Reader Derek Linn has an observation about the banded mowing pattern at the England/Panama game in the World Cup: the bands appeared to be five yards wide at the center circle, which is 20 yards long and covered by four bands, but six yards wide in the penalty area, which is 18 yards long and covered by three bands. … Yesterday's game was also the first time England wore their traditional white/blue/white at the World Cup since their 2006 quarterfinal. … Three South Korea players — full-backs Hong Chul and Kim Min-woo and midfielder Ju Se-jong — are required to salute their country's anthem at the World Cup because they're currently taking part in South Korea's mandatory military service. … South Korea is also wearing a flag patch on the sleeve; looks like the front of the shirt is crowded enough. … Japan winger Takashi Inui's NOB looks the same upside down in Adidas's font (from Everard Santamarina and @NaturallyKatz). … Senegal striker Sadio Mané appeared to have the plastic tag holder still attached to his shirt yesterday (from multiple readers). … Former Colombia midfielder Carlos Valderrama wore one of his shirts from France '98 at Colombia's game yesterday. … The Seattle Sounders wore rainbow numbers against the Chicago Fire (from Harry Higgins). … The spate of both teams changing at the World Cup leaked over to the NWSL in the form of the Chicago Red Stars (black) and Utah Royals (white). … New kits for Swansea City (from Josh Hinton).

Grab Bag: Since he showed up here recently, here's a visualization showing the colors of all of Mr. Rogers's sweaters (from Matthew Crooks). … Reader Jason Hillyer was watching an old Tom Petty and the Heartbreakers concert from Gainesville, Fla., where guitarist Mike Campbell had a University of Florida-themed guitar. … Here's an article on how the the design of federal government challenge coins (NYT link) has changed under the Trump administration (thanks, Paul). … NASCAR Cup Series team StarCom Racing had two of its crew members wearing firesuits recycled from other teams yesterday in Sonoma, Calif. (from David Firestone). … In Gaelic football, the Leinster senior championship final between Dublin and Laois was blue-vs.-blue.