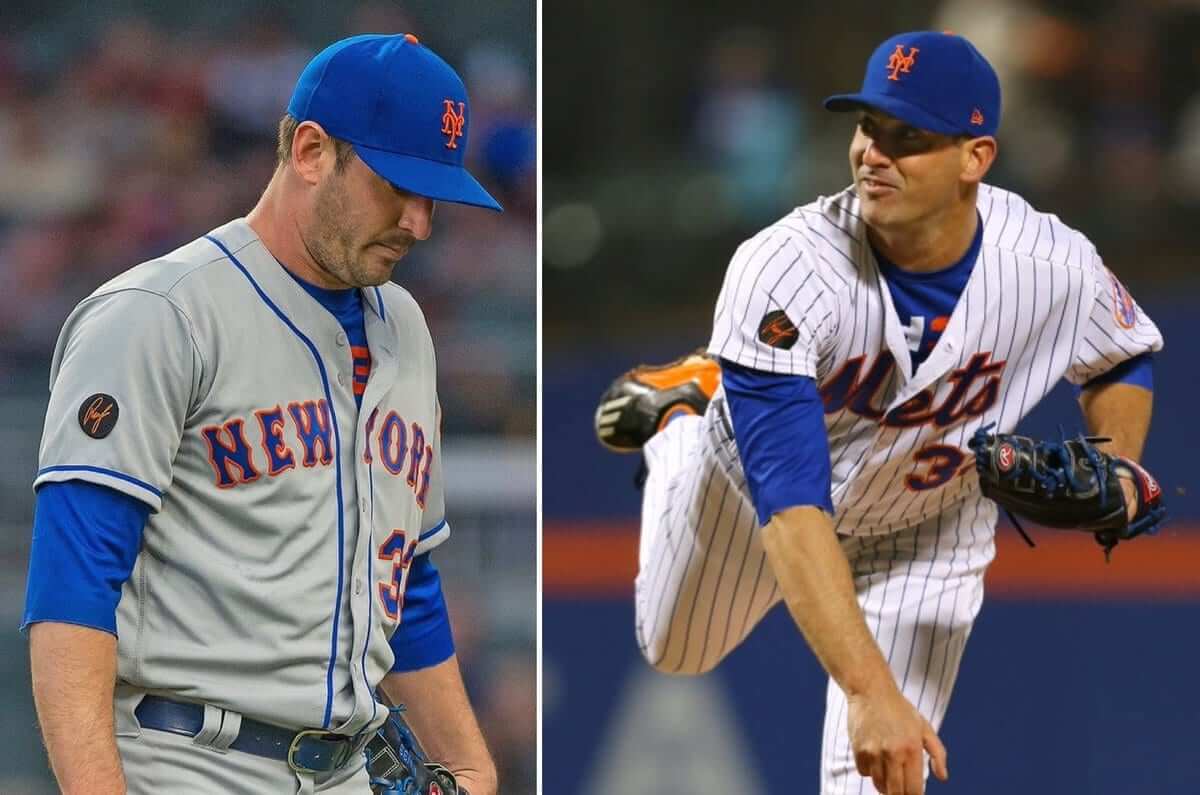 Click to enlarge
As you've probably heard by now, the Mets have severed their relationship with pitcher Matt Harvey, the guy who appeared in menswear fashion spreads even though he didn't know how to tie a necktie.
As it happens, there's a uni-related aspect to Harvey's game that I've been meaning to mention. For about a year now, he's been wearing a base-layer undershirt featuring some sort of design. You can see it peeking out from beneath his jersey in the two photos shown above.
Is that some sort of Mets logo or design? Nope — it's Harvey's personal logo, featuring his initials and uniform number: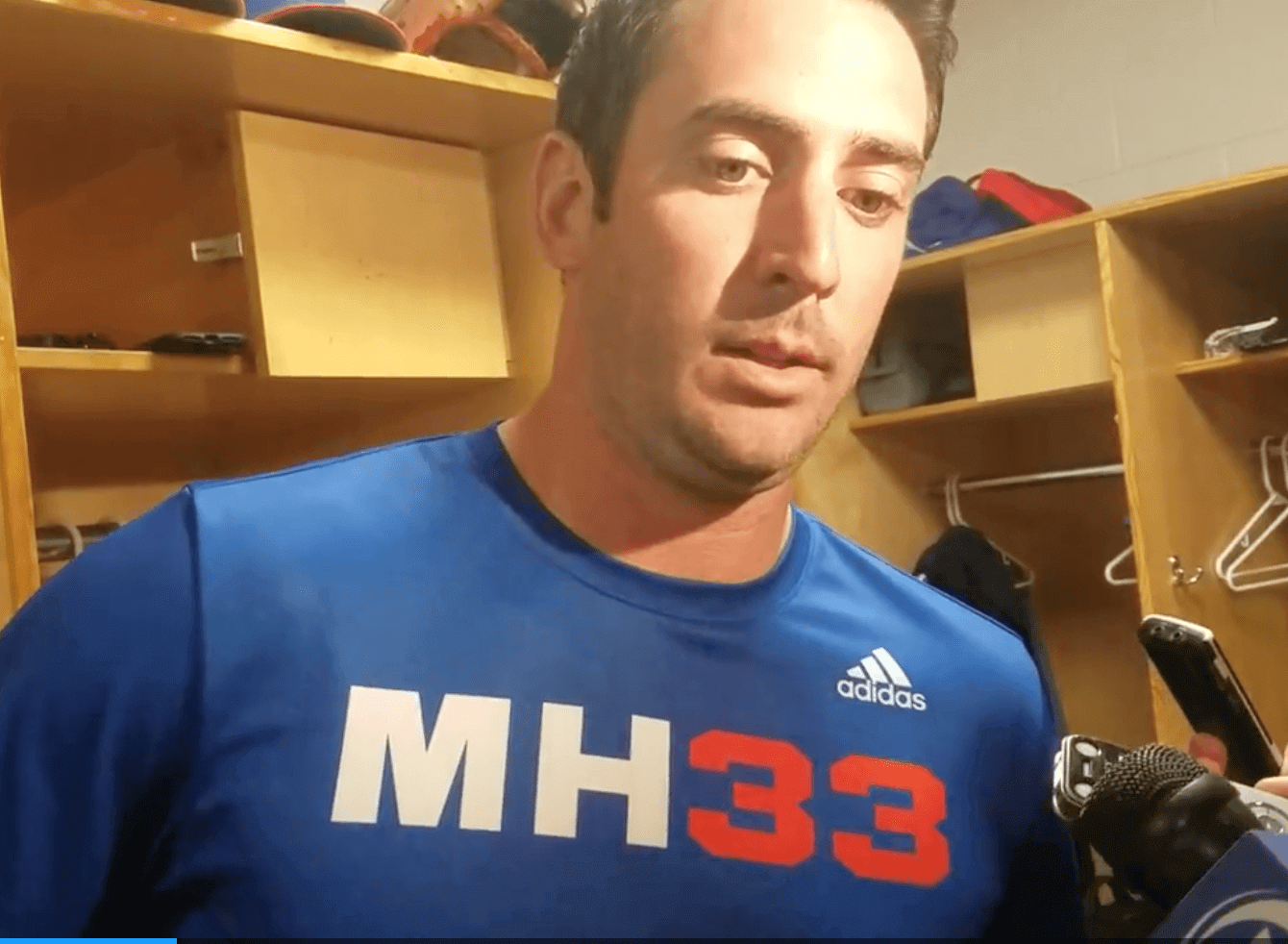 Are there other MLBers out there with personal logos? Definitely. Do any of them wear those logos on their undershirts? Maybe. But I haven't noticed any of those undershirt logos visibly appearing, even partially, during games.
Photo research indicates that Harvey began wearing this undershirt shortly after the start of the 2017 season. At that time, he was coming off of a 2016 campaign in which he'd gone 4-10 with a 4.86 ERA. He continued wearing the personalized undershirt throughout 2017, during which he went 5-7, 6.70. And he continued wearing it this season, during which he was demoted to the bullpen after two starts and is now 0-2, 7.00.
Think about that. While his teammates have suited up in their standard blue undershirts each day, Matt Harvey — who by any objective measure has become a marginal major leaguer at best — has seen fit to trumpet his celebrity stature with a personalized "Look at me" shirt. Every time I've seen him wearing it, I've thought to myself, "I'm sure that's a big hit in the clubhouse."
Looks like I was right. Shortly after the news of Harvey's impending release broke on Friday, New York Post columnist Joel Sherman made it clear that Harvey's teammates weren't exactly broken up to see him go. Here's a key passage:
Think about when CC Sabathia went through lost effectiveness on the field and a battle with alcohol off of it in the 2013-15 span. The Yankees organization bled for him. The clubhouse and front office were pulling for the lefty to work through his problems on the mound and in life. It spoke to who Sabathia had been as a teammate — giving, team-oriented, convivial, supportive. He was feeling the return, a baseball quid pro quo.

Harvey never enjoyed such traction within the Mets' walls. He put some great pitching in the bank, but not much goodwill.

A scout said something recently that stuck with me: "Mantle and Namath carried on off the field, but they were beloved in their clubhouses. They included their teammates in the good times and were great teammates. So, their teammates would go to war for them. I wonder if anyone has ever told Matt Harvey that."
Matt Harvey was, briefly, a very good pitcher. Then he had two major surgeries that have left him as a very bad pitcher. But while his ability as an athlete has changed, his self-regard as a celebrity has not. He's continued to not be where he should be and be where he shouldn't be, and he's continued to exhibit an attitude of ego-driven entitlement. That attitude was annoying even when he was a good pitcher. Now that he's a bad pitcher, the attitude is completely tone-deaf.
I think all of this is summed up very nicely by the personalized undershirt. It captures the disconnect between Harvey's fantasy of self-importance and the reality of his situation.
Some team will no doubt take a flier on Harvey and scoop him up for the remainder of this season (here's hoping it's a small-market team in a city without much of a nightlife scene). When that happens, it'll be interesting to see if Adidas makes a new set of "MH33" undershirts in his new team's color scheme, and if he continues wearing them on the mound. I'll be watching to see how that develops.
• • • • •
[adrotate group="2″]
• • • • •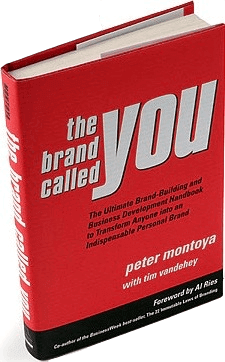 Brand canyon: Amanda Hess, one of the best and most interesting young journalists currently working, has written an excellent piece about branding. I strongly recommend reading the whole thing, but here's the best passage:
In her 1999 book, No Logo, Naomi Klein presents the acceleration of corporate branding as a kind of hollowing out: Companies that used to manufacture wares or harvest foods — that used to sell things — became brands, which sell ideas. Actual production processes became secondary, outsourced to far-flung subcontractors. The brand's real investment was to imbue the products with meaning. "Nike isn't a running-shoe company," Klein wrote in the 10th-anniversary edition [of the book], "it is about the idea of transcendence through sports."

At its core, branding is a process of humanization: It imbues companies with personalities. Often the personification is overt. Once there were Aunt Jemima and Betty Crocker; now there's the Trump Organization and Fenty Beauty. As the celebrity adman Bruce Barton once said: "Institutions have souls, just as men and nations have souls." A company with a soul becomes relatable, but in a deceptive way: The more we think of it as a "brand," the more our focus shifts away from things like labor practices and supply chains and onto issues of narrative and identity.
This aligns nicely with something I wrote a few years ago: "Branding is, for the most part, about lies and deception. It's about presenting a false image (the Wizard of Oz) that lures people into buying something less exciting than that image (the man behind the curtain)."
It seems fitting that this item should run on the same day we're talking about Matt Harvey, who was clearly obsessed with his "personal brand" — and failed to live up to it.
• • • • •
[adrotate group="2″]
• • • • •
Brannock update: In case you missed it on Friday, you can get the full scoop on the Syracuse Chiefs' upcoming Brannock Device Night promotion, including a look at the custom uniforms, here.
In addition, here are a few new developments:
• The team has released this promotional video:
• On Friday I interviewed Danny Tripodi, the in-house designer who created the Brannock mascot logo, named Chuck, that the Chiefs will be using for the game. After we spoke, he sent me a shot of some of his preliminary sketches (click to enlarge):
• Danny also told me that the team will be raffling off a few Brannock Devices with custom inserts, like so:

Meanwhile, I'm getting my Brannock tattoo touched up today, so it should look sharp for the big game on the 31st.
• • • • •
[adrotate group="2″]
• • • • •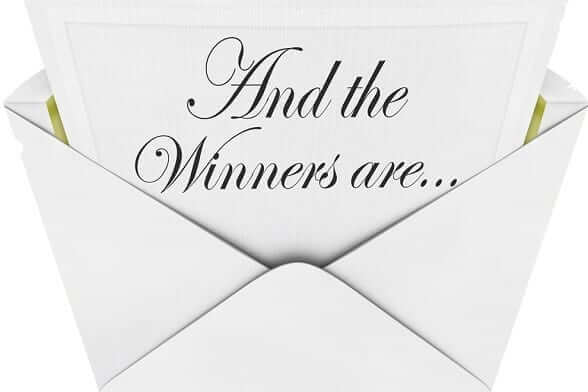 Auction and raffle results: The winner of the blind auction for the Uni Watch T-shirt box set is Jim Kohler, who generously entered a bid of $500. Big thanks to him, and to all of those who bid — the funds will help make Uni Watch sustainable this year.
Meanwhile, the winner of the raffle for the Fort Worth Cats T-shirt from Ebbets Field Flannels is Eric Ebels (a very Ebbets-like name!). Congrats to him, and thanks to all who entered. More raffles coming soon.
• • • • •
[adrotate group="2″]
• • • • •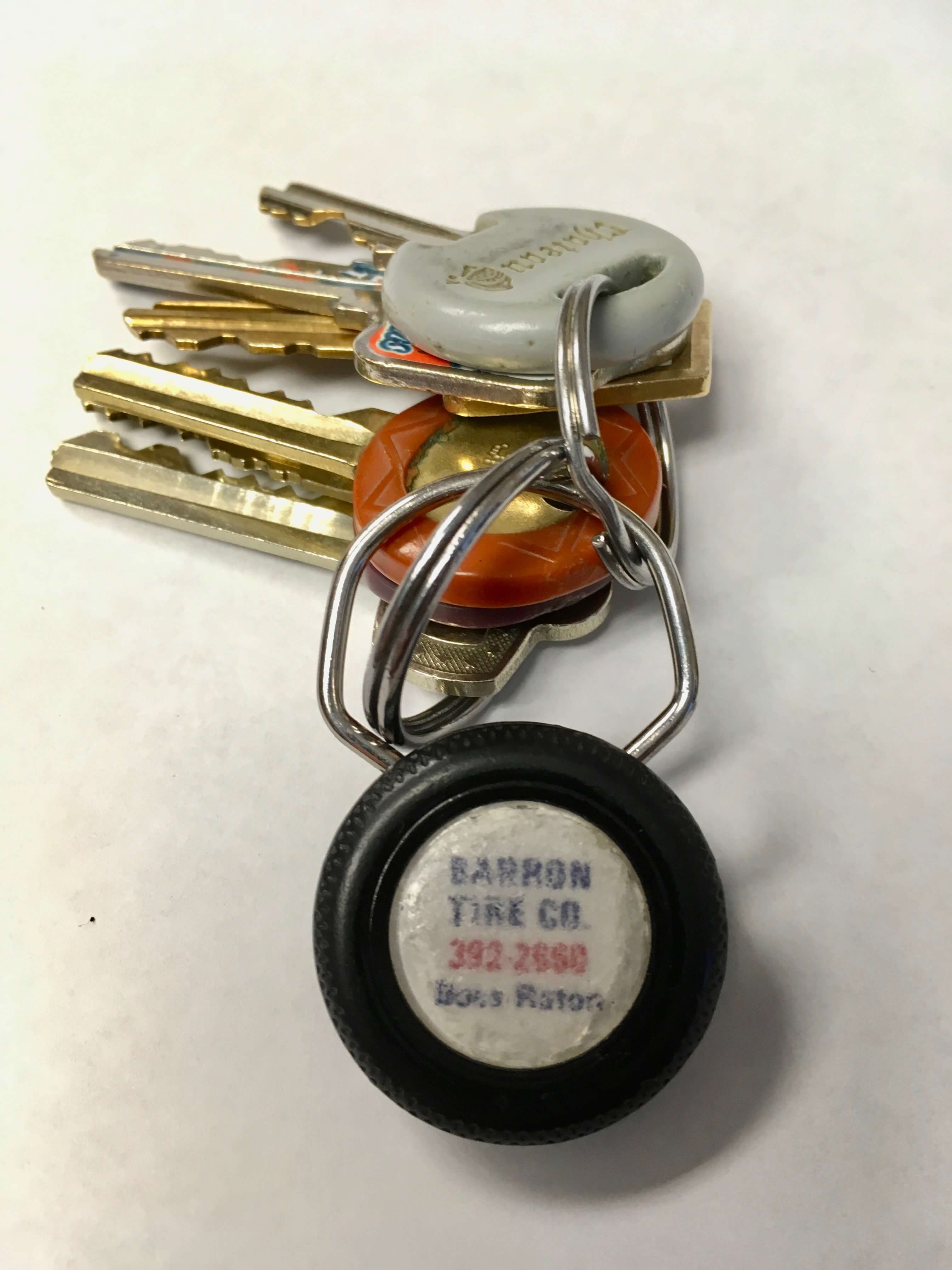 Click to enlarge
KRC update: The latest installment of Key Ring Chronicles is a very sweet story about a promotional plastic tire. Check it out here.
• • • • •
[adrotate group="2″]
• • • • •
The Ticker
By Jamie Rathjen

Baseball News: The Royals and Tigers wore Negro League throwbacks yesterday. Reader Tom Juettner points out that previous Royals throwbacks to the Kansas City Monarchs emulated a sun collar, which was common in the early 1900s to protect players' necks from sunburn. … Unfortunately, the Tigers didn't wear throwback batting helmets in that game (from @JonDeno2). … The Threads of Our Game 19th-century uniform website came up with a list of the 10 most influential uniforms from that century. … Reader James Shannahan was an extra in the upcoming movie The Catcher Was a Spy, about major league catcher turned World War II-era spy Moe Berg, and sent us the trailer, which includes a brief view of vintage Red Sox and Senators uniforms. The film is to be released June 22. … I don't have a picture, but that last item reminded me that Berg briefly appeared last year in the Nat Geo show Genius, about the life of Einstein, in which I believe his ca. 1939 Red Sox wore the period-correct baseball centennial patch. … Similarly, a recent episode of the FX show Atlanta was a late-'90s flashback in which a John Smoltz jersey made an appearance (from Andrew Cosentino). … The Charlotte, N.C., fire department uses the Reds' logo (from Will Lawson). … The single-A Wisconsin Timber Rattlers will become the Wisconsin Brats and wear faux-lederhosen on June 9 (from Matt Hiepas). … The Brewers will honor broadcaster Dave Nelson, who passed away in April, with a memorial patch on June 21-24 (from multiple readers). … Iowa wrestling All-American Michael Kemerer threw the first pitch at Saturday's Hawkeyes baseball game wearing wrestling shoes (from Dan Hillary).

NFL News: New Packers WR Marquez Valdes-Scantling, who Green Bay recently picked in the fifth round of the draft out of USF, might have the longest NOB in Packers history (from Michael Princip). … Here are the uni numbers for the Ravens' draft class (from Andrew Cosentino).

Hockey News: A brewery in New Haven, Conn., uses the name and logo of the former New Haven Nighthawks, who played in the AHL with that identity from 1972-1992 (from Stan Capp). … One of Golden Knights G Marc-André Fleury's jerseys was used to make three baseball caps. … At last night's Sharks/Golden Knights game, referee Brad Watson had a taped-over logo on the rear of his jersey, rather than an Adidas logo (from Willie Gabel). … A South Korea fan at the world championship in Denmark just hopes his team stays up, probably. South Korea is playing at the top-tier tournament for the first time after earning promotion from the second tier, Division I Group A, last year, but would be relegated back there if they finish last in their group.

Basketball News: The movie Space Jam has been mentioned around here many times, but we've apparently never noticed that all the Monstars wear No. 0 (from Julia Hider). … Cory Gibson has amassed a collection of over 850 NBA media guide covers, dating back to 1958.

Soccer News: It wasn't as much of a color clash as some thought, but West Bromwich Albion and Tottenham Hotspur played a white/dark blue vs. white/dark blue matchup in the Premier League. It was easier to tell them apart from the back (from Josh Hinton). … New kit launches: Scottish teams Dundee (first kit) and Greenock Morton (first; the red second shirt is unchanged), Dutch team AZ (first), and new German 2. Bundesliga team SC Paderborn (first) (the last one from Josh Hinton) … Newly promoted Premier League team Wolverhampton Wanderers are to have a new shirt advertiser next season. The old one, a payday lender, was controversial, but the reasoning behind the move is instead that the team's owners think they can find a better deal with their PL status (also from Josh Hinton). … A logo for a several-years-in-the-making Northern Virginia USL team, Loudoun United, was trademarked last week.

Grab Bag: Also posted in baseball: Iowa wrestling All-American Michael Kemerer threw the first pitch at Saturday's Hawkeyes baseball game wearing wrestling shoes (from Dan Hillary). … Cycling's season-long points standings, the UCI World Tour, has a violet leader's jersey only for its women's edition. There isn't an equivalent on the men's side, but the Giro d'Italia, which started Friday, reintroduced a similar-looking jersey for its points classification last year. … New jerseys for the National Rugby League's Indigenous Round (from Johnny Foreigner).