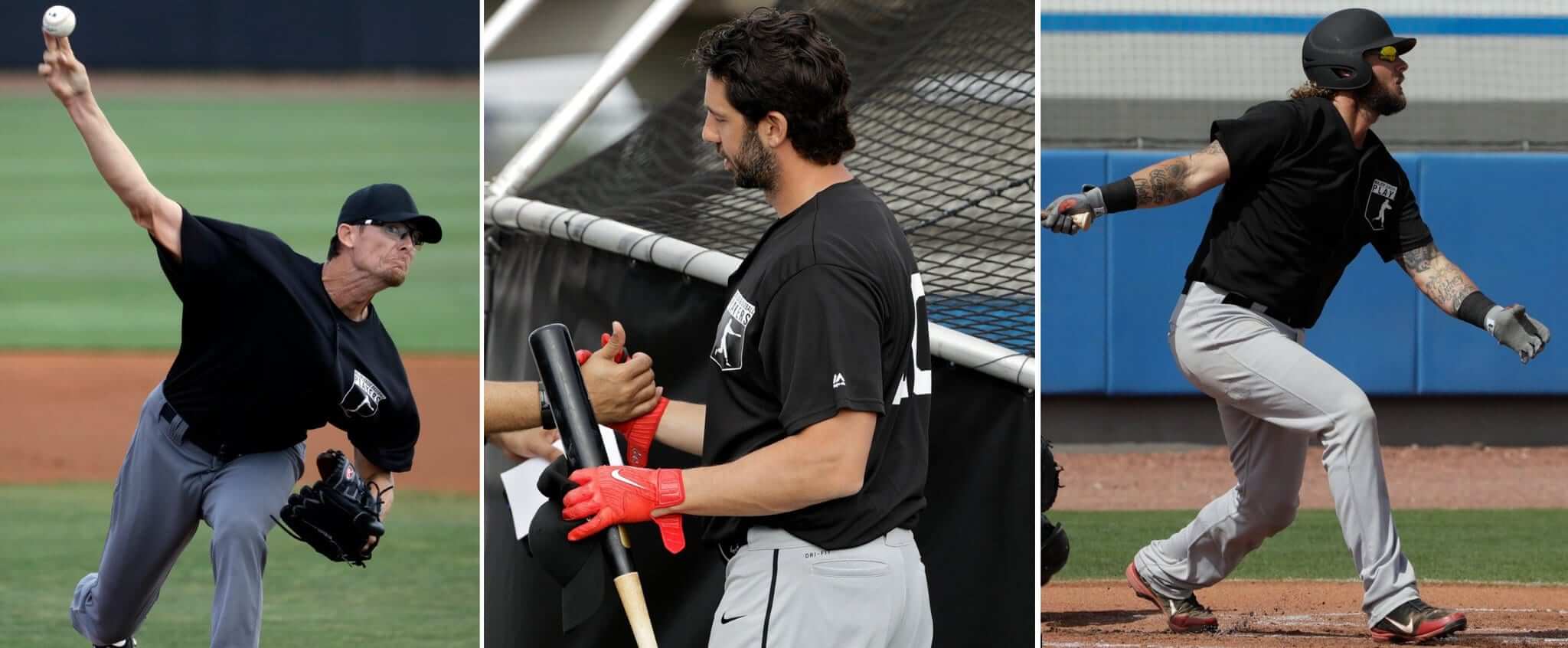 Click to enlarge
There were several articles yesterday about "Camp Jobless," the spring training camp for unsigned free agents that's been set up by the Major League Baseball Players Association. I was surprised to see that they have uniforms. Let's take a look, from head to toe:
Caps: Plain black with no logo on the crown. They appear to have some sort of maker's mark on the side (presumably New Era's, although I haven't seen a clear enough photo to confirm that).
Batting helmets: Plain black, matte finish.
Jerseys: Black, with the MLB Players Association logo on the upper-left chest. Numbers on the back. NNOB (which is a shame, because Jarrod Saltalamacchia is working out at this camp). Majestic maker's mark on the left sleeve.
Pants: A hodgepodge. The one constant is that everyone is wearing grey. But if you look at the three photos shown above, you'll see that one player has black piping and a Nike logo while the others are piping-free. And here's a player with blue piping and a Majestic logo (click to enlarge):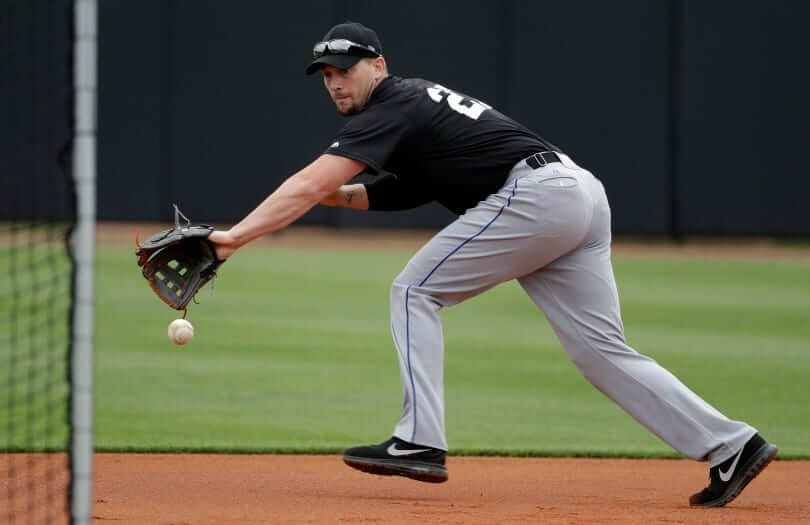 Everyone appears to be going low-cuffed, at least based on the dozen or so photos I've seen so far.
Shoes: A mishmash of colors, as you'd expect.
The most interesting thing about all of this, at least to me, is the MLBPA logo. Here's another shot of how it looks on the jersey, followed by a closer look at the logo itself (click to enlarge):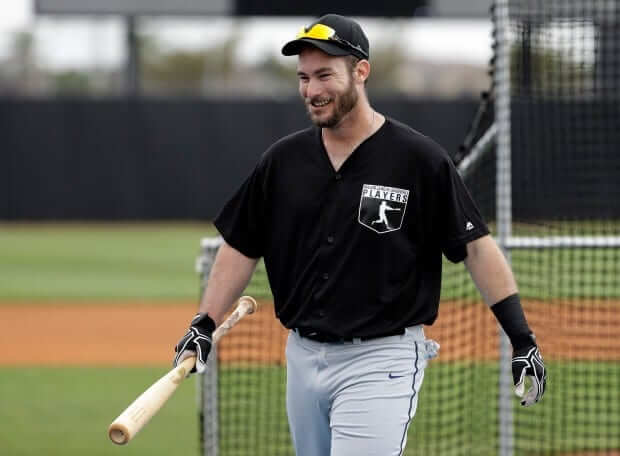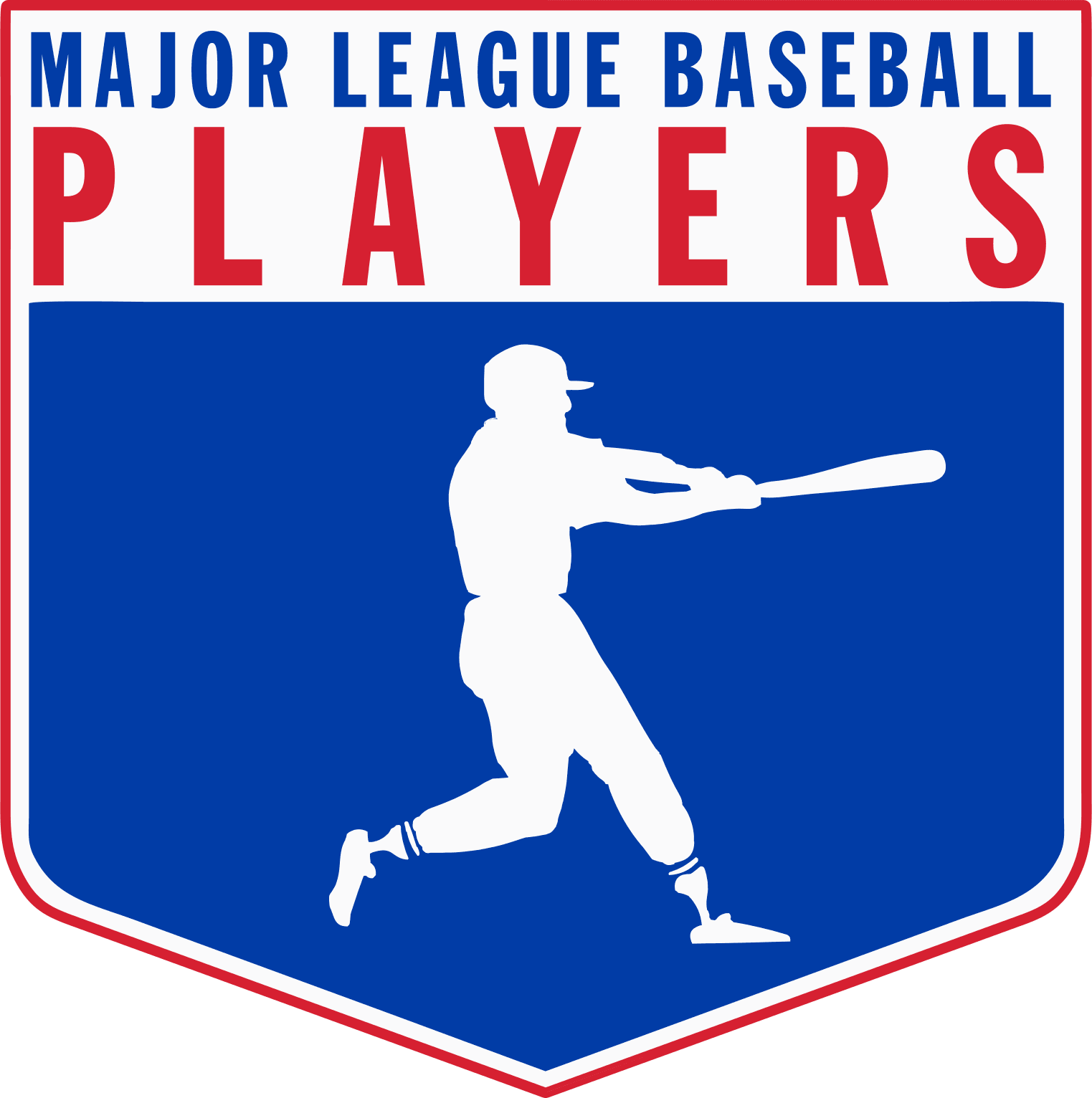 That logo has been around at least since the early 1970s (I remember seeing it when I was growing up), and maybe since the union's founding in 1966. As you can see, the silhouetted player is clearly wearing striped stirrups — a detail I approve of (duh), although it's obviously way out of step with contemporary uniform styles. It's sort of like the NBA's Jerry West logo, which shows the player wearing short shorts. You can understand why the NBA has been reluctant to update that mark, because it has so much brand equity and generations' worth of familiarity, but I'm surprised the MLBPA hasn't updated their logo. I like it, but it seems like it's overdue for an overhaul.
• • • • •
Your input is hereby requested: It's been a while since we had a new Uni Watch T-shirt, but Todd Radom — this week's birthday boy — has been working on something very cool for us. Check it out (click to enlarge):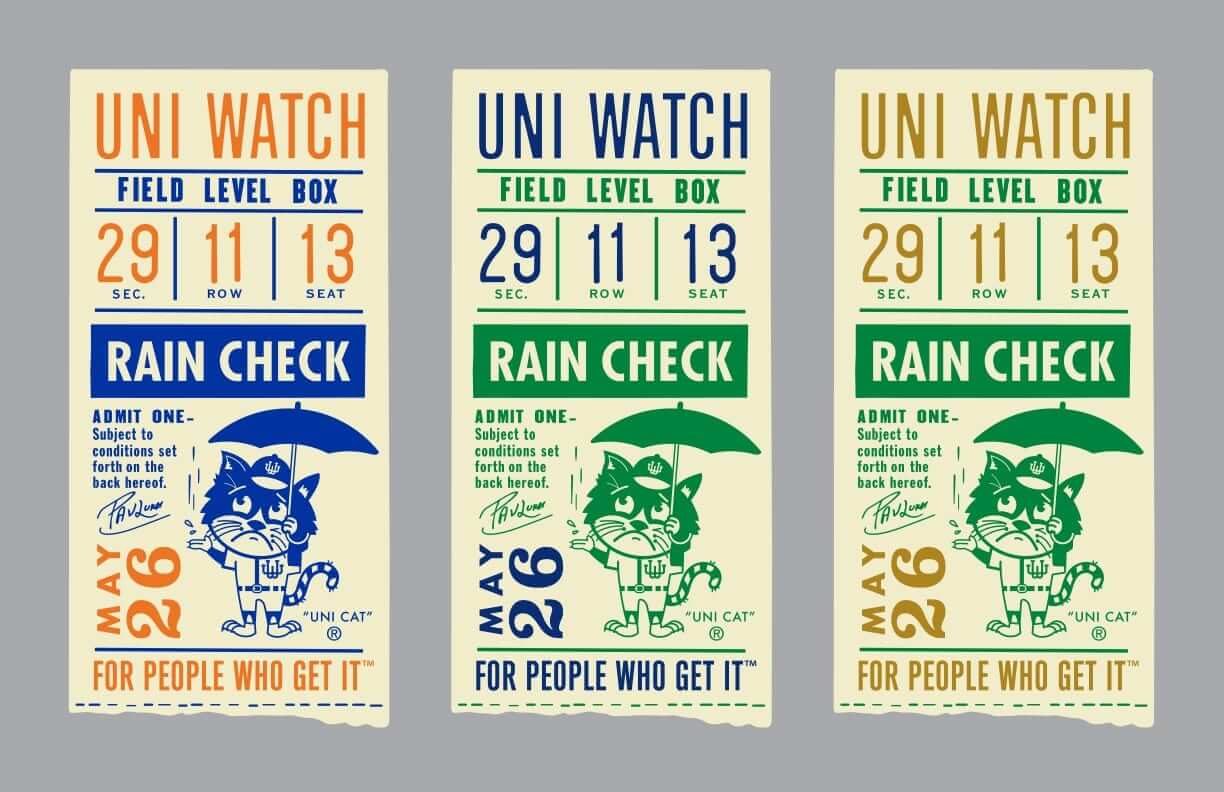 Pretty cool, right? The design concept is based on, of course, the Mets' old rain check format, but with a new "Uni Cat" mascot substituted for Mr. Met. The section, row, and box numbers are all prime numbers (Todd did that at my request), and the May 26 date is the anniversary of when the first Uni Watch column appeared in The Village Voice (using that date was Todd's idea).
As you can see, we've considering three different color combos. Whichever one we end up using, we'll make it available on a wide variety of shirt colors — black, grey, navy, olive, maroon, etc. Here's how each of them might look on a grey shirt (the ticket stub size and angle are not final; click to enlarge):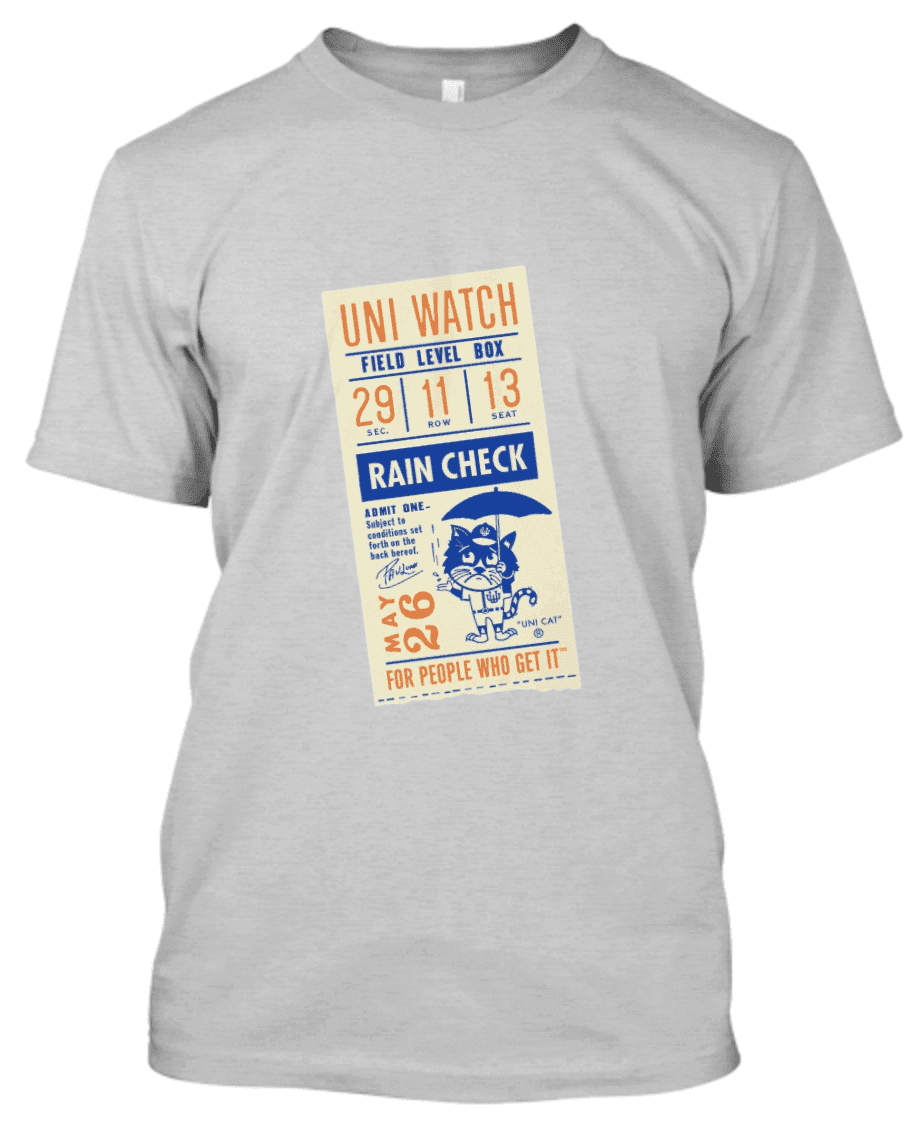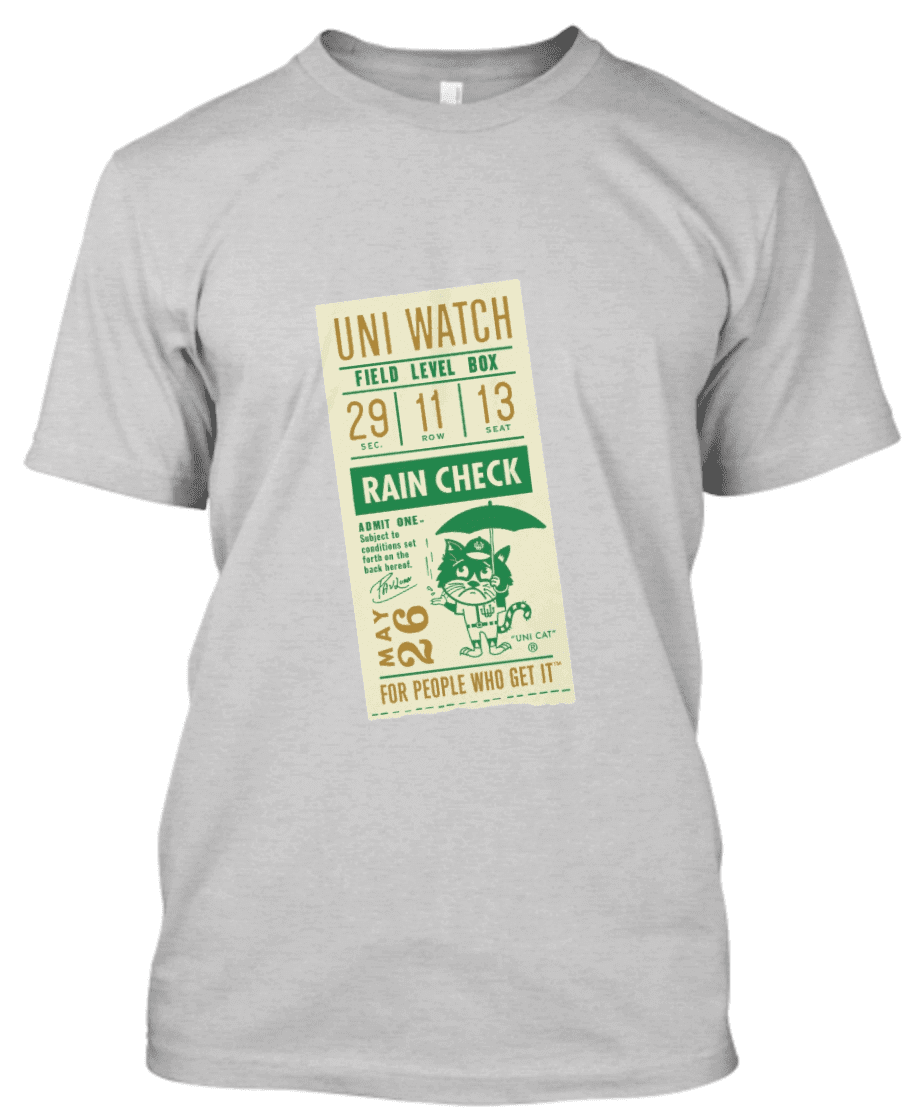 Again, this will be available in other shirt colors besides grey. Frankly, I like all three color combos — it's a tough choice! If you have a favorite, please indicate it here:
[totalpoll id="94151″]
Thanks for your input and consideration — much appreciated.
• • • • •
Membership update: Four new designs have been added to the membership card gallery (including Trevor Lytle's, shown at right, which is based on Wichita State's 2013 Final Four uniforms). I still have four open slots in the current batch.
Remember, a Uni Watch membership card entitles you to a 15% discount on any of the merchandise in our Teespring shop. (If you're an existing member and would like to have the discount code, email me.) As always, you can sign up for your own custom-designed card here, you can see all the cards we've designed so far here, and you can see how we produce the cards here.
• • • • •
Big news: In case you missed it yesterday, big changes are afoot here at Uni Watch. Details here. My thanks to everyone who provided feedback yesterday — I really enjoyed the robust discussion.
• • • • •
The Ticker
By Paul

Baseball News: The Braves are making minor tweaks to their color scheme this season. Here's a good rundown. … New uniforms for the Augusta GreenJackets. Additional info here (from Kevin Monahan). … Logan Morrison, who has worn Nos. 5, 7, and 20 throughout his MLB career, will wear No. 99 with the Twins. He'll be the 18th MLB player to wear that number. Here are the other 17 (from Peter F). … Here's a 1940 shot of Babe Ruth, after his playing days, wearing a Yankees uni with the interlocking "NY" chest logo. The Babe never wore the "NY" when he was an active player (from @BSmile). … A reporter who covers the Mariners thinks the team should abandon its trident-based spring training caps because they're bad luck (from Jimmy Wong). … New Marlins owner Derek Jeter wants to get rid of the team's home run sculpture, but he might be stuck with it (thanks, Brinke). … New alternate jersey for the Asheville Tourists (from Blake Pass). … The Red Sox have asked the city of Boston to rename Yawkey Way. It will go back to its original name, which is — get this — Jersey Street (thanks, Phil). … New Padres signee Eric Hosmer originally wanted to wear No. 35 in San Diego, but that number has been retired for Randy Jones, so his next choice was No. 30, as a shout-out to his former Royals teammate Yordano Ventura. Coach Glenn Hoffman was wearing No. 30 but changed numbers to accommodate Hosmer, who has now paid him back with a Rolex watch (thanks, Phil). … Mets OF Yoenis Céspedes wore his "La Potencia" warm-up top from last August's Players Weekend yesterday (from Gregory Zitelli).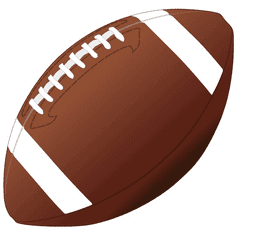 Football News: Well, that didn't take long: With Papa John's no longer serving as the NFL's official pizza, Pizza Hut has stepped in to take that title. … Remember that new development league that was announced a while back? Adidas has now partnered with them. The league will supposedly launch in 2019 (from Lee Wilds). … While looking for something else, I noticed that Amherst High School in Wisconsin uses a recolored version of the Falcons' logo. … Florida coach Dan Mullen says the team will have a BFBS uniform "at some point" (thanks, Phil).

Hockey News: Don Cherry-themed jerseys upcoming for the Edmonton Oil Kings (thanks, Phil). … The Grand Rapids Griffins will wear purple cancer-awareness jerseys tomorrow night. … The Canadiens are having a poor season, which has been bad for local merch sales. … Here's an aerial shot of that shows how Navy Stadium is getting an aircraft carrier-themed makeover for this weekend's Caps/Leafs Stadium Series game (from Eric Griffin). … The Canadiens are the latest NHL team to wear rainbow-patterned pregame warm-up jerseys to promote the "Hockey Is for Everyone" program (from Alan Kreit).

Basketball News: A building on UCF's campus was briefly evacuated yesterday after a man wearing a LeBron James jersey interrupted a class by throwing a white powder into the air. It turned out to be harmless (from Mike Chamernik). … When the Celtics recently posed for a team portrait, Gordon Hayward didn't have the black memorial band that everyone else was wearing. "I'm interested to see if they Photoshop it in once the photo is finalized," says David Sperino. … Caleb Patrick suggests that if Raptors G CJ Miles wanted to wear a nickNOB, he could go with "Kilometers," since he plays in Canada. … High school basketball shorts are getting short again (from @GBuchJr).

Soccer News: New keeper kits for Orange County SC (from Ed Zelaski). … Sprinter Usain Bolt will be playing in Soccer Aid, a celebrity soccer game that aims to raise money for UNICEF. He'll be wearing No. 9.58, a reference to his world record time in the 100 meters (from Matt Pontoriero). … New logo for the Ghana Premier League. … Yesterday's Tottenham Hotspur/Rochdale FA Cup fifth-round replay was played in the snow, so all the field lines were painted light blue (from our own Jamie Rathjen).

Grab Bag: A new line of LaCoste polo shirts will feature chest logos depicting endangered species, instead of the brand's familiar crocodile logo. … New cricket jersey for Somerset (from @SullyEqual). … This is pretty great: The Illinois marching band sousaphone section has caps with a sousaphone logo (from @mrmichael21).
• • • • •
I'll be spending most of today out on Long Island with my mom. Play nice while I'm away, yes? Thanks. See you back here tomorrow. — Paul