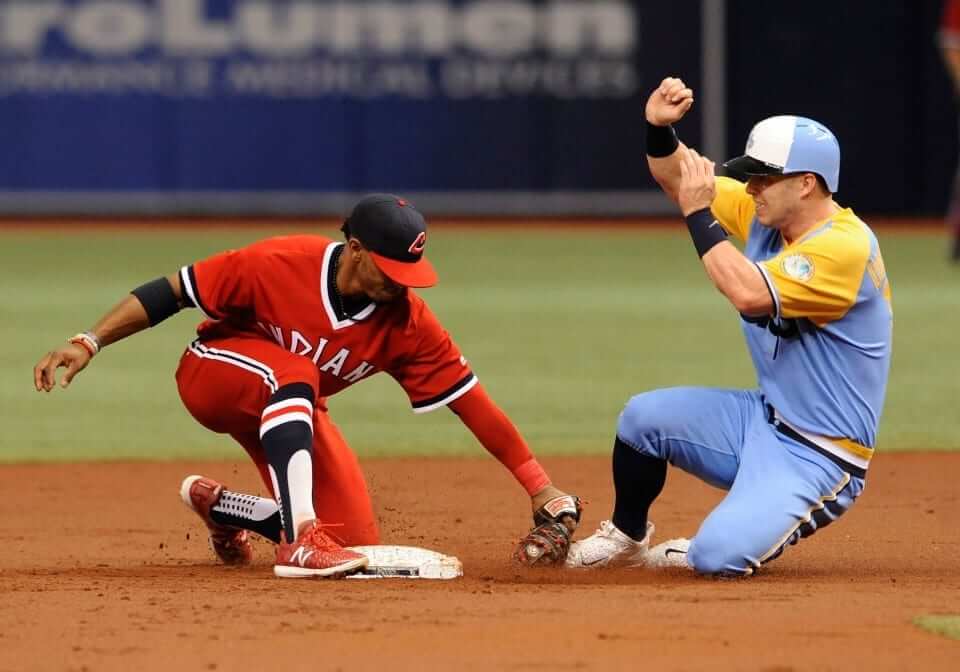 By John Ekdahl
Last night at Tropicana Field, the Rays hosted the Indians in their "fauxback" unis. Initially a bit gimmicky, these unis have settled into a fun alternate design. The Indians wore their all-red 1975 throwbacks, and Cleveland's players seemed to really enjoy it.
"Sweet," said outfielder Brandon Guyer when asked about wearing the all-red uniforms. "I like that it's all one color. Hopefully, there's a win in them."

Said Danny Salazar, "I love the jersey. It's one of my favorites. I'm not so sure about the red pants."

Corey Kluber felt the same as his rotation mate.

"They're cool," said Kluber. "Something different. I know Tony Amato (equipment manager) isn't a fan. He says they don't represent a great era of Indians baseball. But it's only for a night."
Former Major League Umpire Richie Garcia was at the game last night, and he was not much of a fan of the uniform when it debuted over four decades ago.
"I grew up with Boog Powell," said Garcia. "I was working the plate when he came to bat wearing that uniform. I started laughing. He said what are you laughing at? I said, "You in that uniform."
+ + + + + + + + + + + + + +
The Detroit Red Wings are now considering legal action against a White Nationalist group from Michigan, which uses the Red Wings' logo. The team issued the following statement and said they would not comment any further on the matter:
— Detroit Red Wings (@DetroitRedWings) August 12, 2017
+ + + + + + + + + + + + + +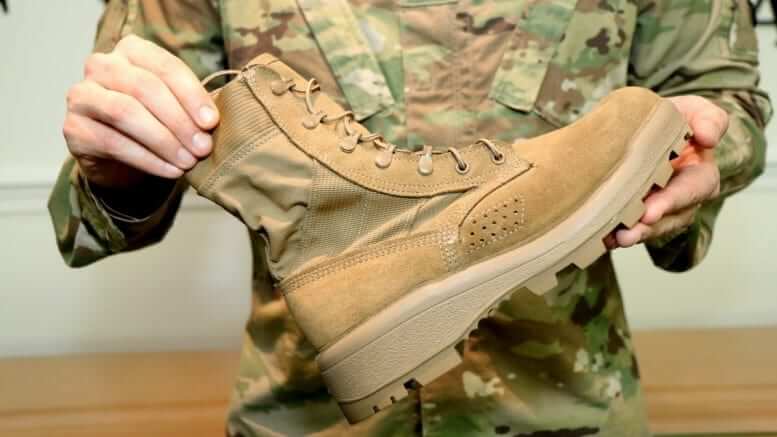 The United States Army will begin testing their new "Jungle" combat uniform at the beginning of next year.
In January, U.S. Army uniform officials will begin an evaluation of the service's new Improved Hot Weather Combat Uniform by issuing the lighter, more breathable uniform to thousands of soldiers in Hawaii.

The new IHWC is the result of a directed requirement to outfit soldier with a jungle uniform suitable for operations in the Pacific theater. This follows a similar effort that recently resulted in the Army fielding 9,000 pairs of new Jungle Combat Boots to the 25th Infantry Division's 2nd and 3rd Brigade Combat teams in Hawaii between March and August.
Right now the uniform used for hot weather environments is the standard Universal Camo design. The description of the new uniform sounds very much like a sports franchise press release, with the Army touting it's "increased flexibility", "lightweight", "more breathable" and "stronger" fabric.
These new uniform rollouts in the military don't always go as expected. In 2012, the Army famously scrapped their "pixelated" design, which ended up wasting around $5 billion.
+ + + + + + + + + + + + + +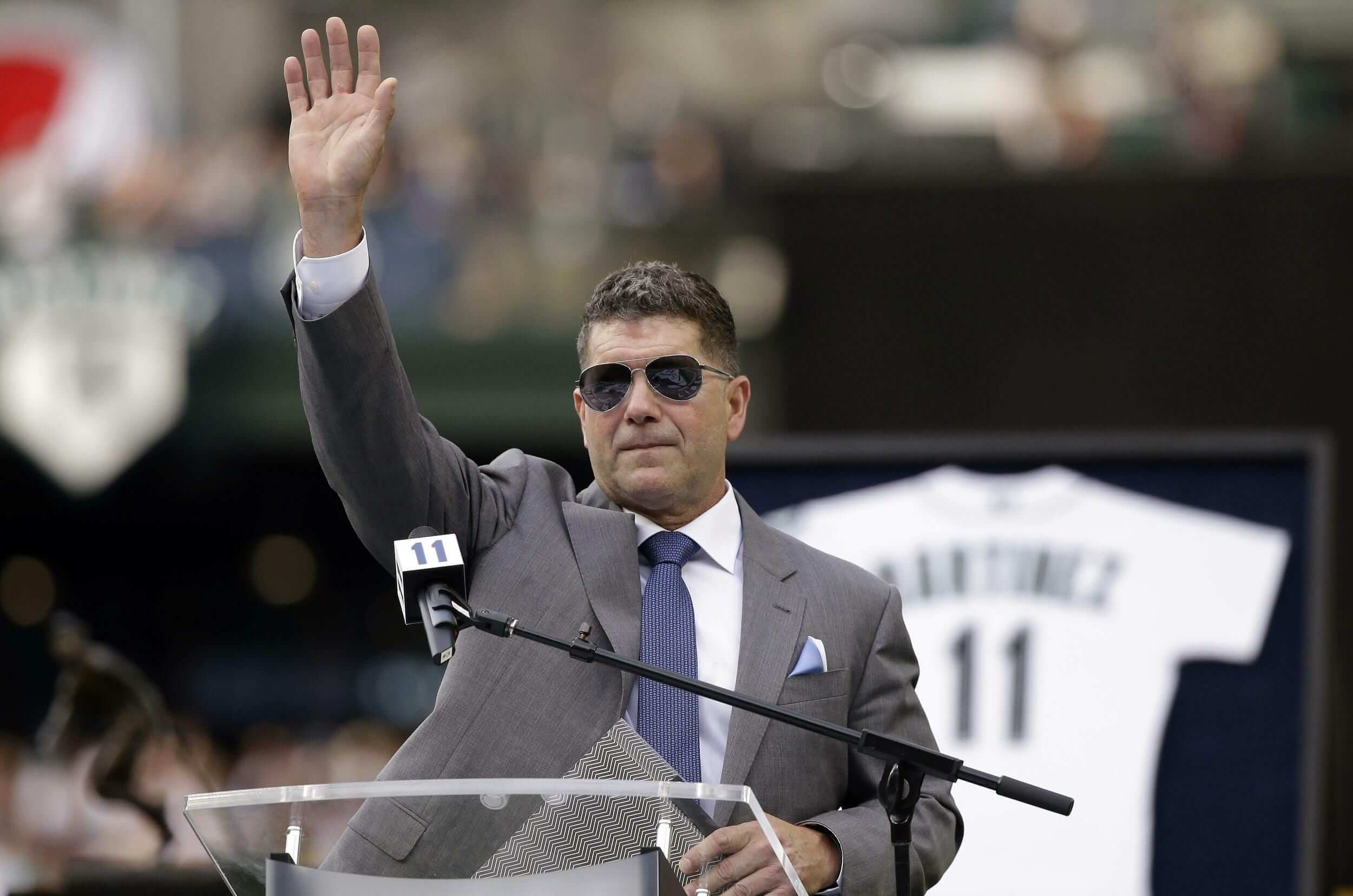 The Mariners retired Edgar Martinez's number yesterday in Seattle, which naturally drummed up the Hall of Fame and designated hitter debate.
How beloved is Edgar Martinez in Seattle?

With his No. 11 flying high from the Space Needle and strewn throughout Safeco Field, Martinez walked from center field to a raucous applause, the current Mariners players standing and clapping in front of the dugout and chants of "Edddd-gaaarrrr" humming from the crowd.

To his right off I-5 was exit 164B, or E Martinez Dr. To his left was Edgar's Cantina past left field, and behind him was an emblem waiting to be unveiled to signify his official jersey retirement alongside Ken Griffey Jr.'s and Jackie Robinson's numbers.
+ + + + + + + + + + + + + +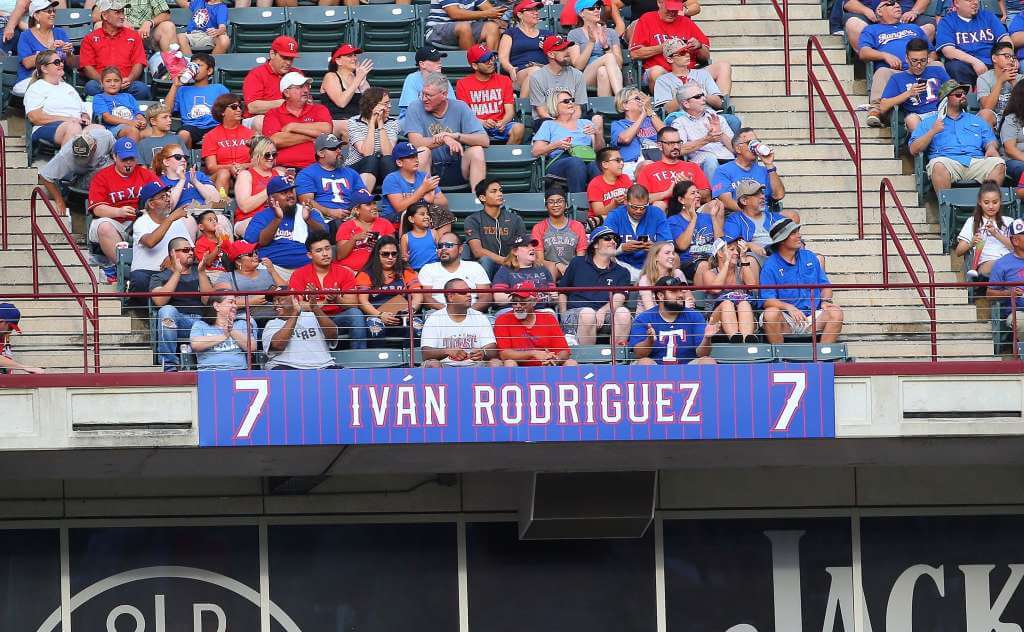 Pudge Rodriguez was also honored yesterday, with the Texas Rangers retiring his number 7. Interesting stat about the number 7 and retirements. I would have thought there would be more than three number 7 retirements around the league given how popular the number is among players.
In a ceremony on the field before their game against the Astros on Saturday night at Globe Life Park, the Texas Rangers officially retired Ivan "Pudge" Rodriguez's No. 7.
Rodriguez became only the third Ranger to have his number retired, joining Nolan Ryan (34) and Johnny Oates (26). The Astros (Craig Biggio) and the Yankees (Mickey Mantle) are the only other major league teams to have retired No. 7.