Matt Maldre appears to be an interesting cat. He lives in Chicago, where he engages in a variety of art projects. He also loves keeping a scorecard during a ballgame. Put those two things together — art and scorecards — and you get something like this (click to enlarge):
That's Maldre's scorecard from a 2016 Diamondbacks/Cubs game. He posted it, along with some other scorecard artwork, on one of his several blogs, and at some point his work came across the radar of the folks at Chicago magazine, who commissioned him to do scorecards for each game of the 2016 World Series. Here's how those scorecards turned out, from Game 1 through Game 7 (click to enlarge):
Is that awesome stuff or what? Aside from the great illustrations, there are so many excellent details, like the way Maldre draws a "K" for a strikeout, or the little notes he scatters throughout his scorecards. (He talks about his technique here.) I haven't kept score in years, but Maldre's 'cards make me want to get back into it.
You may be wondering why I waited until now to tell you about a bunch of scorecards from last year's World Series. The answer is that I'd never heard of Maldre until about two weeks ago. I had hoped to interview him for this piece, but he didn't respond to my tweets or emails — bummer. But at least we can appreciate his wonderful scorecards. Matt, if you're reading this, keep doing what you're doing, and get in touch if you ever want to talk more about your artwork.
(Doubleplusthanks to reader Stephen Schaub for turning me on to Matt Maldre's stuff.)
•  •  •  •  •
Spotted in the wild: Paul Rand, the greatest graphic designer of the 20th century, created the familiar IBM logo in 1972. In 1981 he produced a limited-edition poster featuring a rebus version of the logo. The poster has become famous and valuable. Yesterday, while attending my friend Freddie's bi-monthly 78rpm record hop, I spotted someone wearing the rebus design on a T-shirt, which I'd never seen before (click to enlarge):
Fun. And as an aside, someone has adapted Rand's rebus concept to "spell" out Nike.
•  •  •  •  •
The Ticker
By Alex Hider

Baseball News:  The Cubs and Brewers went blue-on-blue yesterday (from Garrett). … There was some color-on-color action in the second game of a doubleheader between the Nats and Rockies (from  John D. Russell). …  The  Aaron Judge memorabilia market is exploding. The jersey worn during his rookie debut just sold for north of $150,000, making it the most valuable jersey sold in the last 15 years (thanks  Mike). … It's weird seeing Randy Johnson in a Diamondbacks uni that isn't purple and teal (from Michael). …  Goose Gossage wore a cap with what appeared to be a Yogi Berra caricature in Cooperstown this weekend (from Patrick Lavery). … Vlad Guerrero tweeted this photo of Expos Hall of Famers Andre Dawson and Tim Raines. According to Thurm, "Dawson looks like he's wearing a cheap knock-off jersey," while Raines has a legitimate jersey. Either way, it's better than what the Nationals are wearing. … Either David Ortiz's phone doesn't have a front-facing camera, or he's just really bad at taking selfies (from Stephen Hayes). …  Color-on-color in Japan, as the Chiba Lotte Mariners wore special "Festa" uniforms (from  Graveyard Baseball). … The Orioles' rare mono-orange '70s uniform has finally made it onto a Topps  baseball card (from Jon Helfenstein). … Christopher Overholt spotted this  "Ultimate Patch Collection" poster at a Lids store. …    Spotted at a Reading Fightin' Phils game: a single player with a NNOB jersey (from  Stan Capp). … The Sioux Falls Canaries wore "Christmas in July" jerseys on Saturday (from  Chris Lather).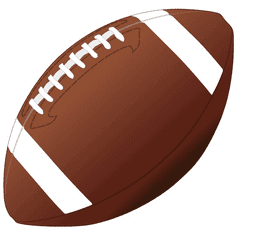 Football News:  We've seen photos of the Falcons' new stadium before, but I don't think anyone's pointed out that it looks like the retractable roof has what sorta looks like a squatchee  (from  Eric  Juergens). …  Nebraska held a "Fan Day" this weekend, and many of the players in attendance wore jerseys that more resembled  T-shirts  than actual on-field jerseys (note the lack of a B1G logo) (from  David Westfall). … UConn could be ditching the Husky head helmets for the classic "C" logo (from  Matt Necci). … Jacksonville University will sport gold domes this year (from Scott Manze). … Looks like Tennessee QB Quinten Dormady is taking a page out of Peyton Manning's book and wearing loose-fitting sleeves "" a rare look these days, especially in the college game (from Eric Haag). …  A local T-shirt company in Youngstown, Ohio, is selling a T-shirt with a rare Youngstown State helmet design (from  Robert Hayes). … Chargers QB Dan Fouts wore No. 14. But here's some 1976 footage showing him wearing a No. 11 NNOB jersey. His regular jersey must have been damaged. By coincidence, that's the number he wore at Oregon. … Auburn blogger Clint Richardson asked fans to come up with some crazy Auburn uniform concepts.

Grab Bag:  Here's a recap of  every new NBA uniform that has been released so far this summer (from  Phil). …  New volleyball unis for Oregon State (from  Jeremy Brahm).
•  •  •  •  •
Today is my last day on the site before the start of my annual August break. I'll still be producing ESPN content (I have a doozy of a column coming up in a day or two, in fact), and I'll make occasional cameos here on the blog to announce new projects or cover for people who have schedule conflicts (I'll be compiling this Friday's Ticker, e.g.), but Phil will be running the show here. I know he has some great stuff in the hopper, including a new contest that I believe he'll be announcing tomorrow. Everyone have a great August, and I'll see you back here in September. "" Paul