Click to enlarge
By Phil Hecken
Thanks again to the extreme generosity of Steve Rosenbeck of Garb Athletics, I'm pleased to introduce our newest contest, for which the winner will again receive a custom jersey based upon his/her design, created by Steve and Garb. Congratulations to our last winner (for the "Movie Jersey" Contest), Justin Peterson, who submitted this winning design (click to enlarge):
Steve has already created Justin's custom Springfield Isotopes jersey, which you can see below (click to enlarge):
And here's a slideshow showing the completed jersey:
(If you can't see the embedded slideshow,
click here to view the full set of photos
.)
And here's a neat video showing the jersey being designed, created, and ready to be shipped!
Awesome, right? Right. Big thanks to Steve for partnering with Uni Watch on these!
• • • •
So, what's next?
If you saw the hed and splash, you've probably already got a good idea what we have in mind. For this contest, we want to borrow from the fantastic idea the Tampa Bay Rays had back in 2012 when they created what could arguably be called the first true "fauxback" — a jersey that portends to be a throwback but didn't actually exist. Well, the Rays "1979" fauxback most certainly couldn't exist because they didn't exist in 1979. Our pal Bill Henderson sums up that inaugural jersey perfectly (though Bill adds the Texas Rangers wore fauxbacks in the 1990s, so perhaps the Rays weren't the only ones to do so):
Yes, the jersey is basically a direct ripoff of the 1978 San Diego Padres…
…but it's still kinda cool.
What we're looking from YOU designers is to design a fauxback for any team in any sport (it doesn't need to be baseball) which didn't exist until 1990 or later. It could be any of the major sports, or hockey. The only catch is you cannot just blatantly rip off another team like the Rays did. You need to be original (though you can certainly use past design style elements and cues for whatever team and year you choose). You must specify what year you're 'fauxing' back to.
The rules will be very similar to the last contest.
THE RULES:
• Design ONLY a jersey (so, no pants, caps, helmets, etc.). The jersey can be for any of the major sports (plus hockey) "" Garb can do Baseball, Basketball, Football, Hockey, Softball, and Soccer.
• Choose any jersey from any team that did NOT exist prior to 1990.
• Pick ONE jersey only (it can be either a home OR a road fauxback).
• ONE GRAPHIC PER ENTRY! If you want to show multiple views (front, back, side, etc.) PLEASE INCLUDE THESE IN ONE IMAGE (in other words, don't send me three separate images "" please put them all into one graphic).
• You MAY include a description of 50 words or less (anything over 50 words will not be considered). You must specify the year you're throwing back to even if you don't include a description.
• Your designs can be created in any digital or analog medium (Illustrator, Photoshop, crayon, whatever) and can be submitted in any standard digital format (JPG, PDF, TIFF, etc.). Make sure your NAME is somewhere on the design.
• ONE entry per person.
DEADLINE/VOTING/WHERE TO SEND:
DEADLINE IS TUESDAY, JUNE 20 11:59 pm EDT. "" This is the Tuesday AFTER Father's Day, so you folks should have plenty of time to create something awesome.
Depending upon the number of submissions, I hope to have all voting take place at one time, so all entries are considered simultaneously. It may require separate sets. Also depending on the number of entries, we may break this into two rounds (like with previous contests where the top vote getters in a set move on to the finals). Again, this will depend upon how many submissions I receive.
Send all entries to my usual g-mail address. Please put as the subject line: "FAUXBACK JERSEY CONTEST (from [your name])". ONLY SEND ME ONE GRAPHIC/IMAGE. Remember to put your name somewhere on your design. That's it.
OK? OK! Now get crackin!
• • • •
The timing of this contest and the use of the Rays Fauxback as an example are purely coincidental — because the Rays TODAY will be wearing the light blue fauxback they created in 2012 (to play the Cubs) in the first game of a double header against the Oakland A's. I'm not sure if the A's will be playing along in the throwback department (fingers crossed!). Either way I'll have coverage of it tomorrow. If you forgot, here's how those powder blues looked back in 2012:
I'm looking forward to this. And what better way to get our designers pumped for the next contest.
Ladies and Gentlemen, how faux can you go?
• • • •
Follow Garb Athletics on Instagram, Facebook and Twitter.
.

.

In Search of…
…the "Perfect" Baseball Card
Earlier this year, I ran a post in which reader Ray Hund described his quest — and "rules" — for a "Perfect" baseball card. I had asked readers to submit their own submissions for what they considered to be their own version of the perfect card. I'll run these periodically. If you have a submission for your own "Perfect" baseball card, shoot me an email with a short(ish) writeup and of course, an image (or images) of your own perfect card.
• • •
We begin today with Dan Jaryno, with a 94 Fleer featuring the worst Mets wordmark of all time:
Dear Phil,

This absolutely has to be my perfect baseball card. It features my all-time favorite player sporting my favorite number in my favorite Mets uni. Doesn't get much better than that!
Thanks,

Dan Jaryno
• • •
And we conclude today with David Cummings, with a bit of a vintage card:
Dear Phil,

I don't think there's much to be said here. 1953 Bowman, Harold "Pewee" Reese. The beauty of the card speaks for itself. The Dodgers were in the thick of what would become arguably their most romantic period, on the cusp of finally winning a World Series two years later. Peewee, the team Captain, is in full spring training glory action, what with those red sleeves and all.
—
David L Cummings
• • •
I received these two this week, but once again, we're on empty — so if you guys would like to continue with the this little segment, please send me your "perfect" card, my e-mail address is above.
.

.
Father's Day 2017
Next Sunday is Father's Day, and I will be continuing my tradition of posting photos of all the Uni Watch readership "Dads In Uniform" as I have for the past several years.
It's a tradition that began in 2013, and continued in 2014, 2015 and again last year. I'd like to keep that tradition going strong for 2017.
So, dear readers, I'd love to feature a photograph (please just send ONE) of your father in uniform (it doesn't need to be a sports uniform — military, sports, work — any uniform will do) along with a short (please try to keep it to 100 words or less) description of your dad in his uniform, or how it relates to him. You can use prior years as a guide to what to say.
This is always a very special day and I'd love for as many of you (particularly those who've never sent in a photo or description of your dad in his uniform) to participate.
Please send me an e-mail with the subject "UNI WATCH FATHER'S DAY 2017" along with a photo (one picture please) and description. I'll run all submissions next Sunday, Father's Day, 2017.
Thanks. Looking forward to it, once again!
.

.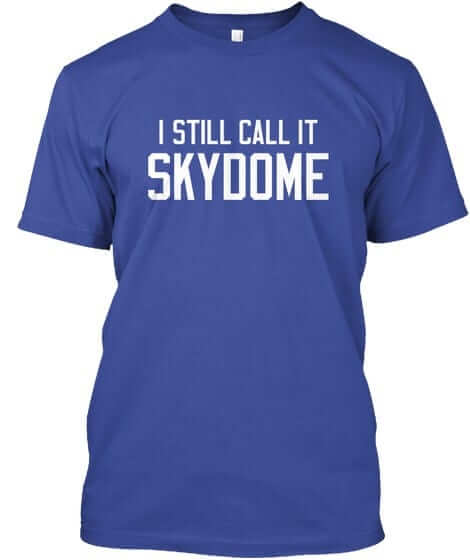 And now a quick word from Paul: Paul here. In case you missed it earlier this week, the new incarnation of Naming Wrongs — the T-shirt project that pushes back against corporate-named stadiums and arenas — is now up and running. Full details here, or you can skip the explainer and go straight to our new Naming Wrongs online shop. (Note that it runs for three pages. Some people have told me that they didn't initially notice the little "2" and "3" indicators at the bottom of the first page.)
Also, I'm currently accepting submissions for a new round of Question Time. Details here.
.

.
Uni Watch News Ticker
By Phil

Baseball News: The New York Yankees gave away this Reggie Jackson bobblehead last evening (complete with classic glasses). From Bruce Menard. … Great historical photo from Alex Cheremeteff who notes of the photo, "He (Branch Rickey) must think I went to the Massachusetts Constitution of Technology." — Dizzy Dean. Also from Alex, another great photo of Diz. … Y'all know I love MiLB's crazy unis and getups (yes, I do — let them play dress up down there, but when it comes to the Majors, I prefer traditional); anyway, here's a great example of a fun uni: one of the Lehigh Valley Iron Pigs alternates features pants 'stripes' that are actually bacon strips. This is genius. … Awesome-sauce part II: According to this article, the Milwaukee Brewers announced plans to celebrate the 35th anniversary of the 1982 American League Championship team during the weekend of July 14""16, 2017. The 2017 Brewers will wear the team's 1982 home uniforms during all three games. The Phillies will also wear powder blue throwback uniforms from that season (h/t Eric Schmitz). Here's how the unis should look. … Speaking of throwbacks, the Rays will "fauxback" today — check out this faux dot matrix video/graphic for the Rays/A's game. … We almost always associate Teddy Ballgame with the Sawx, but he managed the Senators and Rangers (same team, they just moved west). Great photos from Bruce Menard. … On Thursday night, the Portland Pickles had "Twin Peaks" night (from Alan Miller). The jerseys and hats are up for auction to support ALS. … Yankees co-owner Hank Steinbrenner has a youth baseball team called Hanks Yanks which changed the Yankees interlocking NY N into an H on his logo (from Jorge Cruz). The unis look pretty familiar too (also from Jorge). … The Columbia Fireflies will wear South Carolina themed jerseys for "Celebrate SC Night" tonight (from Zach Tate). … The Greensboro Grasshoppers were once known as the Hornets. On June 8 they wore these gorgeous throwbacks (from Jake Keys). … The Lakewood BlueClaws (or at least some of them) are rockin' gorgeous 'rups. This is Bailey Falter (from Kevin Clark). … The Alexandria Dukes wore throwbacks last night (from Gregory Koch). Here's a better look. … The Albuquerque Isotopes became the Albuquerque Dukes last night for "70s Night". Their opponents, the Salt Lake Gulls, joined them in wearing softball tops for a very colorful matchup (thanks to Paul Braverman). … We can never get enough Salty NOB can we? No, we cant. That's from Matt Fedorka who notes Saltalamacchia was playing for the Buffalo Bisons against Paw Sox last night. … Nick Martinez of the Texas Rangers knows how to rock the rups (from Alec Geis). … Cleveland's Corey Kluber normal wears stance "Block C" socks, but yesterday he was wearing "TRUSOX" (good spot by Robert Hayes). … Oh, man — check out this absolutely stunning photo of Roberto Clemente & Yogi Berra from the 1960 World Series at Forbes Field (from Bruce Menard). … Pretty impressive Astros jersey collection here (h/t Doug "Bear" Hazard). The collection is that of Doug Creamer's son (who I don't think is any relation to Chris, lol). … Tweeter Curtis Galvin says, "These damn fidget spinners are showing up everywhere nowadays."


NFL/CFL/College/High School Football News: Uber Dolphins fan and collector Bill Hetrick scored this director's chair-back on ebay. "No clue of its history" he adds. … Earlier this week, we saw a vintage photo of the KC Chiefs with a 10 + 1 'huddle' style. Jimmy Corcoran notes that the Philadelphia Bell of the WFL used to huddle in this formation as well. … In China, the potential market of 1.4 billion people catches the attention of the National Football League (from Jimmer Vilk). Includes video w/unis. … New uniforms for the Furman Paladins (from Furman U Equipment). … "The graphic that this recruit uses to show the six schools that he has narrowed down to uses an outdated UK and Pitt logo," observes Josh Hinton. That comes from this article. … West Michigan high school players competed in an All-Star matchup last night, "Stars vs. Stripes" or worst uniforms ever, you can take your pick (from Mak Popa).

Hockey News: How many pairs of skates does a player go through in a season? Pierre Gervais has the answer (from Brian Wulff). … Return of the Metropolitans or Sonics? KeyArena in Seattle will be renovated in order to lure to a NHL or an NBA team, city officials announced (also posted in Hoops).


NBA/D G League/College Hoops News: Here's your first look at the Milwaukee Bucks 50th Anniversary Seasons logo. The social media account seems confused about how anniversaries work but it's cool. Still, they note: "Meet the Bucks 50th Anniversary logo! It will be used for anniversary-related events, merchandise & promotions over the course of 2017-18," yet the logo itself reads "50 Seasons" (from HitTheGlass). … Our pal Chris Creamer produced a nice graphic of other Bucks 'anniversary' logos — note how for each one the team had a different color scheme (and unis). … Return of the Metropolitans or Sonics? KeyArena in Seattle will be renovated in order to lure to a NHL or an NBA team, city officials announced (also posted in Hockey). … ESPN's Darren Rovell asks, "Is there room for new lower cost basketball shoe brand? LA-based @Q4SPORTS thinks so. Launched models ranging from $95 to $125 (yester)day." Everything is relative, of course, but when did $100 become a "lower" priced sneaker? … Speaking of outrageously priced kicks, Michael Jordan's '84 Olympics game-worn shoes are being auctioned, and set a world record with $144G bid (from Tim Dunn). … The Cleveland Cavaliers didn't want to wait until next season to start using their new "Global" logo (from Robert Hayes).

Soccer News: "The Univision Deportes scorebug in (Thursday) night's USA v Trinidad & Tobago game had a localization abomination "" USA v 'TYT'," says Greg Franklin. "If you abbreviate one in Spanish, shouldn't you abbreviate the other in Spanish too ("EU" or "EEUU")? … He adds, Fox Sports went with "TRI", which is not the international standard IOC abbreviation ("TTO") but is consistently localized. … Reader Ramon Meza sends this "Interesting article in univision deportes regarding 'interesting' ads on soccer jerseys." … Tonight is Pride Night at Al Lang Stadium. Check out the special jerseys the Tampa Bay Rowdies will wear during pregame warmups (from Mike Nessen).

Grab Bag: Whoa — check out this tremendous photo of Althea Gibson and Jackie Robinson (from TeamBrownApparel). Jackie (gifted in multiple sports) was the 1936 boys singles champion Pacific Coast Negro Tennis. … Greg Inkpen wrote "Ah, no" on this tweet. I say AH HELL NO.
.

.
And that's it for today. Uni Designers — get crackin'! And for all of you with a Father's Day photo and story, you know what to do.
I'll be back tomorrow …but until then…
Follow me on Twitter @PhilHecken.
Peace.
.. … ..
"Updating their twitter handle to @nbagleague would be a slight improvement from the current @nbadleague"
— Rex Henry
.

.