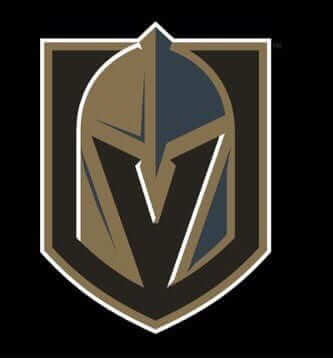 The NHL's new Las Vegas franchise finally revealed its name and logo last night. I gave my thoughts on the logo in this ESPN piece, which was published last night (although, as I mentioned at the top of that piece, it's difficult to assess a sports team's logo without knowing how it fits into the team's uniforms and larger visual program, so I may change my mind about the logo once we see all of that). Here are a few additional thoughts:
•  Interesting that the official team name is Vegas Golden Knights. Not Las Vegas — just Vegas. From a branding standpoint, this is probably for the best, since a two-word city name and a two-word team name would be cumbersome. If anyone out there lives in Las Vegas, I'd be interested in hearing what you think of this. Do you care that they're foreshortened your city name, or are you okay with it? Does everyone in town just say "Vegas" anyway?
•  Speaking of the two-word team name, reader David Sonny points out that teams with two-word monikers are rare in the Big Four leagues. There are none in the NFL, one in the NBA (Trail Blazers), three in MLB (Red Sox, White Sox, Blue Jays) and now four in the NHL (Maple Leafs, Blue Jackets, Red Wings, and now Golden Knights). "I have to say it feels collegiate: Scarlet Knights, Crimson Tide, Golden Gophers," says David. Not sure I completely agree with that, but I understand his point. Then again, Vegas team owner Bill Foley originally wanted to go with Black Knights as a tribute to his alma mater, West Point. When that turned out to be impractical for legal and logistical reasons, he settled on Golden Knights. So maybe he wanted a collegiate feel. (As I noted in my ESPN piece, I think the logo feels a bit collegiate as well.)
•  The unveiling event included the screening of a video that was supposed to culminate in the revelation of the team name and logo, but it appeared to fall victim to a technical glitch and stopped in mid-stream. An attempt to re-start the video a few minutes later failed, causing another delay. Then they finally restarted the video and showed the team name and logo. Simple technical difficulties, or phony glitches designed to create manufactured suspense? Hmmmm.
•  •  •  •  •
Introducing the 2017 #Padres uniform lineup! pic.twitter.com/mDyUO7pMiX

— San Diego Padres (@Padres) November 22, 2016
Padres unveil new home/road uniforms: When the Padres said that the addition of yellow to their home uniform last season might end up being a one-year thing to coincide with hosting the All-Star Game, I didn't believe them. I was sure (and also hoped) they'd stick with the yellow.
But nope — they've scrapped the yellow and are going with an utterly characterless navy "Padres" lettering treatment. They're also updating the road greys with a return to the bow-tie lettering that was used on the urine-toned road unis from 2004-2010, and they're keeping the Friday brown alternates, the Wednesday throwbacks, and the Sunday G.I. Joes (although the Marine camouflage will take precedence over the Navy camouflage, with the latter likely to be worn only twice). Details in the video shown above and in this article.
I've always liked the bow-tie insignia, so that's an upgrade. But man, the new home design is a total snooze, and a major step down from the 2016 home design. This team's visual program has been so completely lost for so long — it's almost like they're determined not to look good out there. Too bad.
•  •  •  •  •
The Ticker
By Paul

Baseball News: Reprinted from yesterday's comments: New alternate cap for the Montgomery Biscuits (from Keith Cadelsberger). … DIY question from Joel Krinsky: "I purchased a World Series patch to put on a Cubs sweatshirt. As your probably know, it's made out of plastic and can't be sewn on. How do I get in on? With glue? Ironing? If I iron it on, will I melt it? I ordered it from Emblem Source, and it says on the packaging, 'Not meant to be applied to clothing.' The patch comes glued to a piece of plastic. I peeled off the plastic and there is now glue on the back of the patch." Anyone..? … If you've always wanted to see Chewbacca in an Angels uni, today's your lucky day (from @RoadTripSports). … New alternate uniforms for the Orix Buffaloes and the Rakuten Golden Eagles (from @bigdaddy45_1969).

NFL News: Grainy image, but it's still worth checking out this nose guard worn by Don Meredith in 1967 (great find by Jerry Wolper). … The green laser light deployed against Texas QB Brock Osweiler is part of a regrettable trend at Mexican sporting events.

College and High School Football News: Here's one of those deals where you can see your favorite team in its rival's colors (thanks, Phil). … New uni combo this week for Vanderbilt (from Jerry Lawless). … Texas is adding a helmet decal to mark the 100th anniversary of the school's Bevo mascot (thanks, Phil). … O'Neill High in Nebraska has a wing on one side of the helmet and a number on the other (from Brett Baker). … Doozy of a helmet logo glitch last night for Akron RB Manny Morgan, whose "Akron" script was peeling off of his helmet shell (screen shot by Brandon King). … In that same game, an Ohio player lost the "O" on his "Ohio" helmet logo. … Here's the on-field logo for Friday's Apple Cup game between Washington and Washington State (from @_CoachDave).

Hockey News: Ugly sweater jerseys are usually pretty awful, but this one for the Wilkes-Barre/Scranton Penguins is definitely better than most (from @ColHapablap). … Here's an explainer on the stories behind the 30 NHL team names (thanks, Brinke).

NBA News: The Cavs have announced six dates when they'll be wearing mid-1980s orange throwbacks. All six games are at home, so they'll either be color vs. color or the visiting team will have to wear white on the road.

College Hoops News: Rough-looking game last night, as Purdue and Utah State went white vs. grey (from Nick Yeoman). … Here's one observer's picks for Kentucky's worst uniforms (from Josh Hinton).

Soccer News: Last night's MLS game between the Montreal Impact and Toronto FC was delayed for 40 minutes after officials discovered that the lines around the penalty box were painted too thin (from Michael Starbuck).

Grab Bag: "This past Saturday, Rutgers held their first ever Battle at the Birthplace, an outdoor wrestling match between Rutgers and Princeton in the North end zone of Rutgers Stadium," writes Matthew Meo. "It was an amazing sight to see. Rutgers had a special mat with an event-specific logo and special one-off singlets with 'BATB' across the back." … Nice shot of a young JFK catching a football while wearing black high-top Chucks. … The Nigerian Navy is cracking down on imposters who are pretending to be naval officers by wearing naval uniforms. … Check it out: a foldable paper bike helmet. … This is pretty funny: Adidas has been trying for years to trademark the term "Adizero," but they can't because a small church in Chicago has a trademark on the phrase "Add a zero" for clothing. Live by branding, die by branding (from Adam Herbst).
• • • • •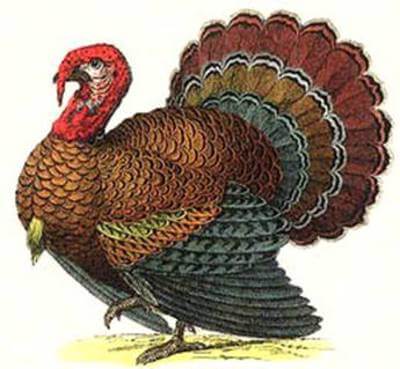 Gobble-gobble: I don't know about you, but I feel like Thanksgiving really snuck up on me this year. Maybe it's because a good chunk of the month got swallowed up by the election and its aftermath..? Not sure, but my brain definitely hasn't shifted into holiday mode yet.
Anyway: If you're traveling today, travel safe. We'll continue to have content tomorrow and Friday (although it may be a bit lighter than usual), and Phil will have his usual content on the weekend. Peace.