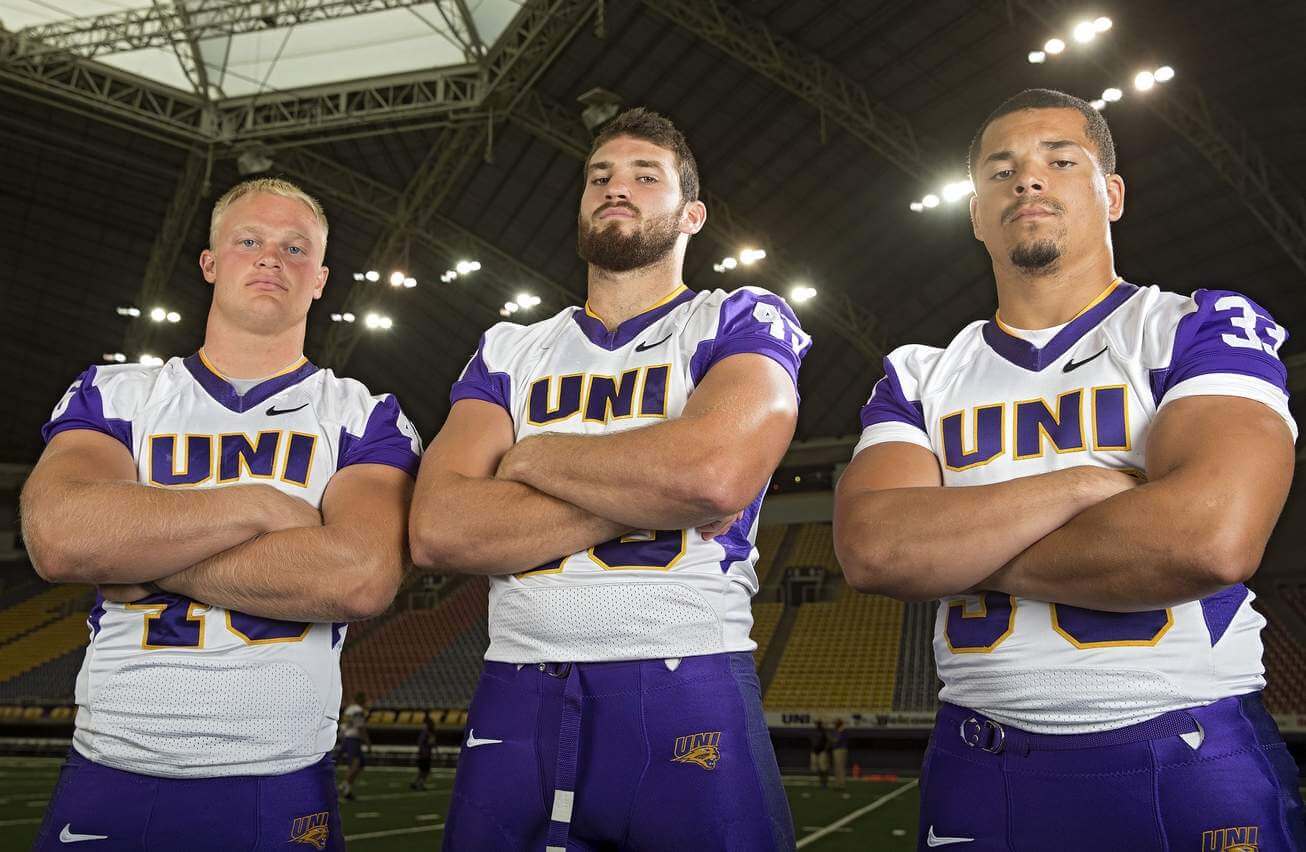 I was back-and-forthing the other day with reader Alex Janeczek, who mistakenly thought I was the one who came up with the term "Stormtrooper" to describe an all-white football uniform. As I explained to him, not only did I have nothing to do with the creation of that term, I'm strongly opposed to its use (which is a different topic for a different day). He said, "My mistake. I thought it was something you started sarcastically that was now being pirated by Big Uni."
I hadn't heard this term "Big Uni" before, but I got the gist: It was a riff on Big Tobacco, Big Pharma, Big Brother, and so on. I asked Alex if he'd come up with it himself, and he said he coined the term but was inspired by Deadspin writer Drew Magary, who frequently refers to Big Beer (i.e., Anheuser-Busch and the like), Big Pizza (Domino's, Papa John's, etc.), and so on.
I've sometimes referred to the "uni-industrial complex," but I prefer "Big Uni" — it's simpler, snappier — and I'm thinking I may start using it as a shorthand for the corporate fuckers who've turned the uni-verse into such a mess. But first we need to define what Big Uni is — or, more specifically, who comprises it. The way I see it, Big Uni has four major components:
1. First and foremost, Big Uni includes Nike, Adidas, Under Armour, New Era, and all the other manufacturers that have done their best (read: worst) to turn the uni-verse into a commodified shopping mall of lifestyle branding.
2. We also need to include the leagues, teams, and universities that are in cahoots with the manufacturers. These entities willingly let their uniform programs serve as host bodies for the viruses we see on the field, and also serve as vehicles for the manufacturers' propaganda. When the NFL allows its entire Thursday-night schedule to be put into the Nike centrifuge, that's Big Uni at its worst; when the Michigan marching band literally becomes a corporate advertisement, that's Big Uni at its worst; when a college coach opens his press conference by parroting Under Armour's slogan, that's Big Uni at its worst. (And yes, when the NBA lets Adidas create Christmas uniform programs with names like Big Color and Big Logo, that's also Big Uni at its worst.)
3. And we should also include the retailers that help drive all of this: Modell's, Dick's, Lids, Fanatics, and so on, all of which have helped foist the patently bogus notion that being a fan is somehow dependent upon being a consumer.
4. With the NBA set to introduce uniform advertising about a year from now (and the rest of the world already awash in uni ads), we should also include the corporate advertisers who think a uniform is just another billboard.
So there you have it — Big Uni.
Big Uni is powerful and mostly successful in achieving its goals, although I'd say its success is a textbook case of something that has succeeded too well.
Having identified Big Uni, how do we fight it? The first thing is to continue doing what we've always done here at Uni Watch, which is to be the red pill, stripping away the illusions and exposing Big Uni's machinations for what they really are.
The second thing — and this is clearly a losing battle — is to discourage the rampant consumerism that drives Big Uni. If fewer people bought jerseys and caps, we'd see a lot fewer of these ridiculous jersey and cap designs.
Any other ideas? The floor is yours.
•  •  •  •  •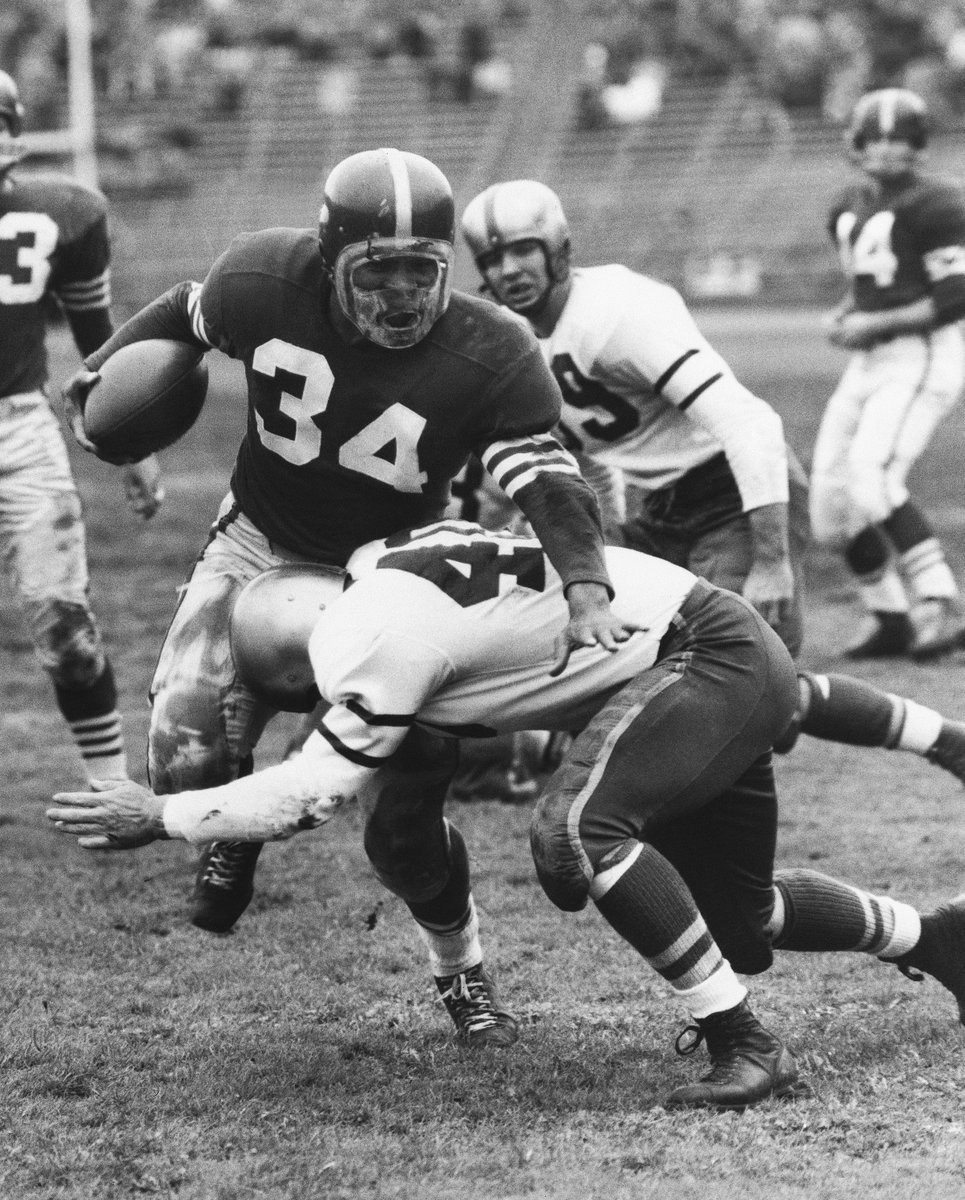 Click to enlarge
Too good for the Ticker: 49ers running back Joe Perry wore some unusual facemasks during his career, but none cooler than the old "executioner-style" Plexiglas mask shown in the photo above. That shot is from the 1953 season. Can anyone identify the opposing team (without consulting the Gridiron Uniform Database)?
(Big thanks to Cork Gaines for this one.)
• • • • •
KRC update: The latest installment of Key Ring Chronicles is about a small beaded bracelet (shown at right in the photo above). Get the full story here.
I'm still very much in the market for additional contributions to this project. If your key ring includes a special object with a good story behind it, please get in touch. Thanks.
• • • • •
The Ticker
By Mike Chamernik

Baseball News: The Astros honored the final regular season game with Tal's Hill at Minute Maid Park with customized bases (from Ivor van Esch). … Promos for 2017 exhibition games already show New Era logo creep on the caps. The logos will be standard beginning next week in the playoffs. … The Cardinals wore St. Louis Blues-themed batting practice jerseys yesterday. Here's the reverse side (from Mike Dean). … Senators farmhand Wayne Brescher wore an odd catcher's helmet in the mid-1960s (from Retro Rob McGill). … Former heavyweight boxing champ and Atlanta native Evander Holyfield was at last night's Braves game. They gave him a personalized jersey, with some pretty brutal NOB lettering (from Derek Eppenbrock). … The Padres will wear powder blue alternates in an upcoming episode of Pitch (from Eric Wright). … Bizarre situation in last night's Cubs/Pirates game, as Cubs 1B Anthony Rizzo and 2B Ben Zobrist changed positions and gloves for one play (from Chris Flinn).

NFL News: Yesterday's lede mentioned that Washington QB Sammy Baugh never changed his shoulder pads, which were famously small. Cork Gaines found a photo of Baugh in his pads after the last game in his career in 1952. "They do look like something a little leaguer would wear," Cork says. … Speaking of former Washington QBs, Joe Theisemann said he wore a single bar facemask for two reasons: The double bar version bothered him during hand-offs, and previous Redskins QBs only wore one bar, so he wanted to keep the tradition. The weird thing about that is that Sonny Jurgenson, whose career in Washington overlapped with Theisman's, wore a two-bar mask (from William Yurasko). … I think we missed this: Referees started wearing a "31" patch on their caps for former umpire Chad Brown, who died earlier this month (from Mako Mameli). … The Bears will wear throwbacks at home against the Lions on Sunday. … Here's a ranking of NFL helmets. This one isn't bad: Big and attractive photos, informed design criticism, and no crazy takes! Well, except for maybe the Bucs at No. 5 (from Ethan Hopkin, via Phil). … We've seen this many times before, but here's the reason why the Steelers wear their logo on only one side of the helmet.

College Football News: Washington State will wear all grey on Saturday (from Phil). … This weekend, the Big Ten will use a special coin that honors Nebraska's Sam Foltz and Michigan State's Mike Sadler, who were both killed in a car crash in July.

Hockey News: The Lightning released their jersey schedule (from Nate Bitterman, via Phil). … New mask for the Rangers' Mackenzie Skapski (from Alan Kreit). … Johnny Gaudreau, who last played with the Flames, uses a really flexible stick that's meant for Junior players. … New jerseys for the Connecticut Whale of the NWHL. The team also wears this jersey. … New home jerseys for Clarkson (from John Muir). … New mask for the Kings' Jonathan Quick. "Not much change except for the 50th-anniversary logo on the backplate," says @GKG_77. … Beau Schott asks if we've ever seen a hockey coach wearing a baseball batting helmet before? … University of Omaha's hockey program has a 20th season logo (from @MRedcross). … This video has some good Harvard hockey team photos from over the years (from Seth Horowitz). … Last week Paul said the Canadiens were changing the straps on their blue helmets from black to white, but they've actually been black in their first two preseason games, so they're apparently not making that change after all. … Speaking of the Canadiens, RW Alexander Radulov tilted his helmet farther back on his head in mid-stride on his way to scoring a goal on Tuesday.

NBA News: New Rockets coach Mike D'Antoni named James Harden the point guard the other day. Harden, formerly a shooting/combo guard, got into the spirit by wearing short shorts like John Stockton. … Cavs owner Dan Gilbert will give championship rings to 1,000 full- and part-time Cavs and arena employees. … Was Bucks G Matthew Dellavedova taping over the Nike logo on his shoes the other day? (From Brad Ahern.)

College Hoops News: New unis for Florida Gulf Coast. Those are great! (From @jmgorla32.) … New unis for Wright State. … Canisius will wear gold throwbacks on December 17 (from Eddie Zirnheld). … Here's North Carolina's 2016 Final Four and ACC Championship ring (from James Gilbert). … New uniforms for Appalachian State (from Seth Stratton).

Soccer News: Arsenal wore its yellow away kit at home yesterday against FC Basel. It was ruled that Arsenal's normal home kit would've been too similar to FC Basel's all-white kit. More info here (from Josh Hinton and Clinton deMontel). … The Fort Lauderdale Strikers will wear pink breast cancer awareness jerseys throughout October (from reader Ryan). … Michael Bonfanti sends in a video of the 1924 US Open Cup final between the Fall River Marksmen and Vesper Buick of St. Louis. He was struck by the sponsorship logo on Vesper's jersey, and the ref's fancy attire.

Grab Bag: Giordano's, a Chicago deep dish chain, whipped up some presidential pizzas. Never seen Parmesan cheese art before. … The other night I walked past a bowling alley and I was struck by the smell. What is it that makes bowling alleys smell like bowling alleys? Do you guys know what I mean? I can't describe the scent, but every alley smells the same.